Isamu Noguchi was an accomplished mid-century modern furniture designer with a career that spanned decades.
Noguchi was a Japanese-American artist and landscape architect, best known for his sculptures, furniture designs, and public works of art.
He was born in Los Angeles in 1904 to a Japanese father and an American mother, and was raised in Japan until he was thirteen. Noguchi studied sculpture in Paris and New York, and his work was heavily influenced by both Eastern and Western cultures.
He began as a landscape architect, artist, and sometimes set designer for production companies. An apprenticeship with artist and sculptor Constantin Brancusi helped him hone in on his craft.
He began to create sculptures out of just about any raw material he found from stone to metal, wood, bones, paper, and clay.
In 1942, Noguchi began working with Herman Miller and Charles Eames to create practical furniture that would usher in the modernist design of the mid-20th century.
He is credited with creating the Akari Light Sculptures, and his modernist furniture designs are still popular today.
His public works of art can be found in cities around the world, including UNESCO's World Heritage Site in Mexico City. Noguchi is also remembered for his influential garden design, which brought the Japanese concept of interweaving nature into the urban environment.
He died in 1988 in Tokyo, Japan.
Noguchi Coffee Tables
Noguchi's most famous design was a striking wood-leg coffee table with a glass top, designed in 1948. The Noguchi Table, as it's often referred to, was the fruit of this collaboration. It remains a revered coffee table design even today in many mid-century modern furniture collections.
"Everything is sculpture."

Isamu Noguchi
An authentic Noguchi Table can be purchased from Design Within Reach. It is described as a sculptural masterpiece that offers the perfect balance between art and function. The design is certainly eye-catching with an interlocking wood base and thick glass top.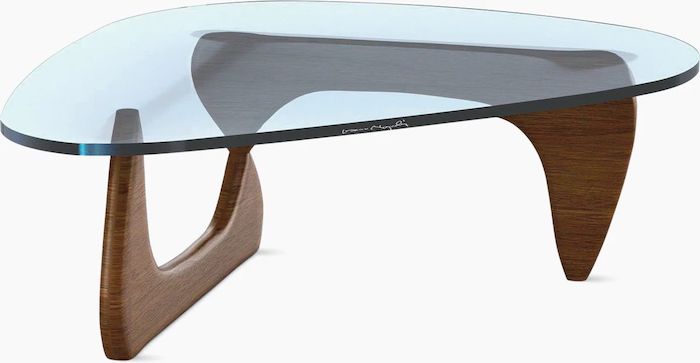 Noguchi Coffee Table Replicas
If you aren't ready to plunk down a couple thousand dollars on a coffee table, then these Noguchi coffee table replicas will certainly interest you. For just a fraction of the DWR price, you can get your own affordable Noguchi table replica or alternative.

How to Decorate a Noguchi Coffee Table
The key to decorating a living room with a Noguchi coffee table is to keep the objects on top to a minimum. Here are a few great Noguchi table decorating ideas to copy from Instagram!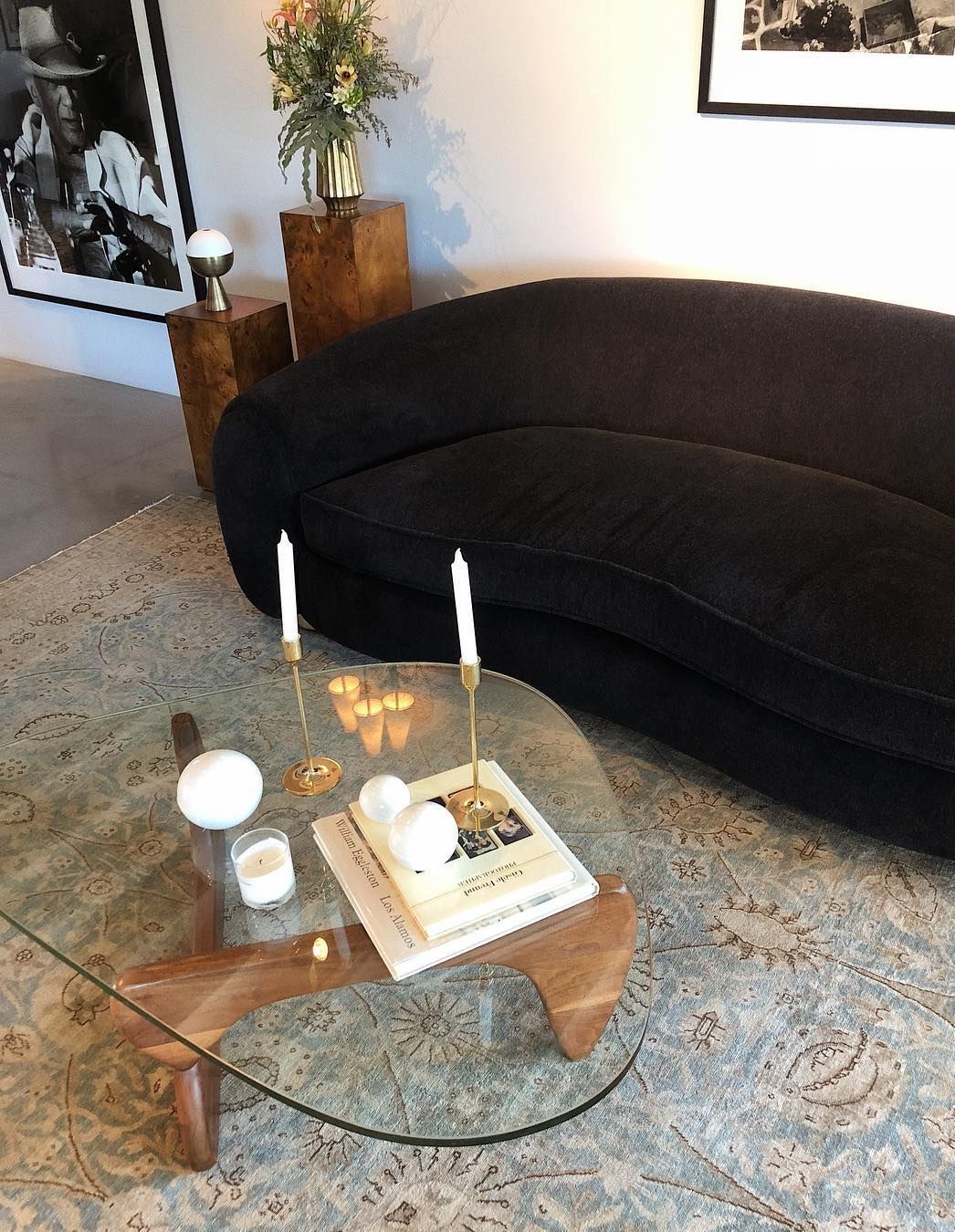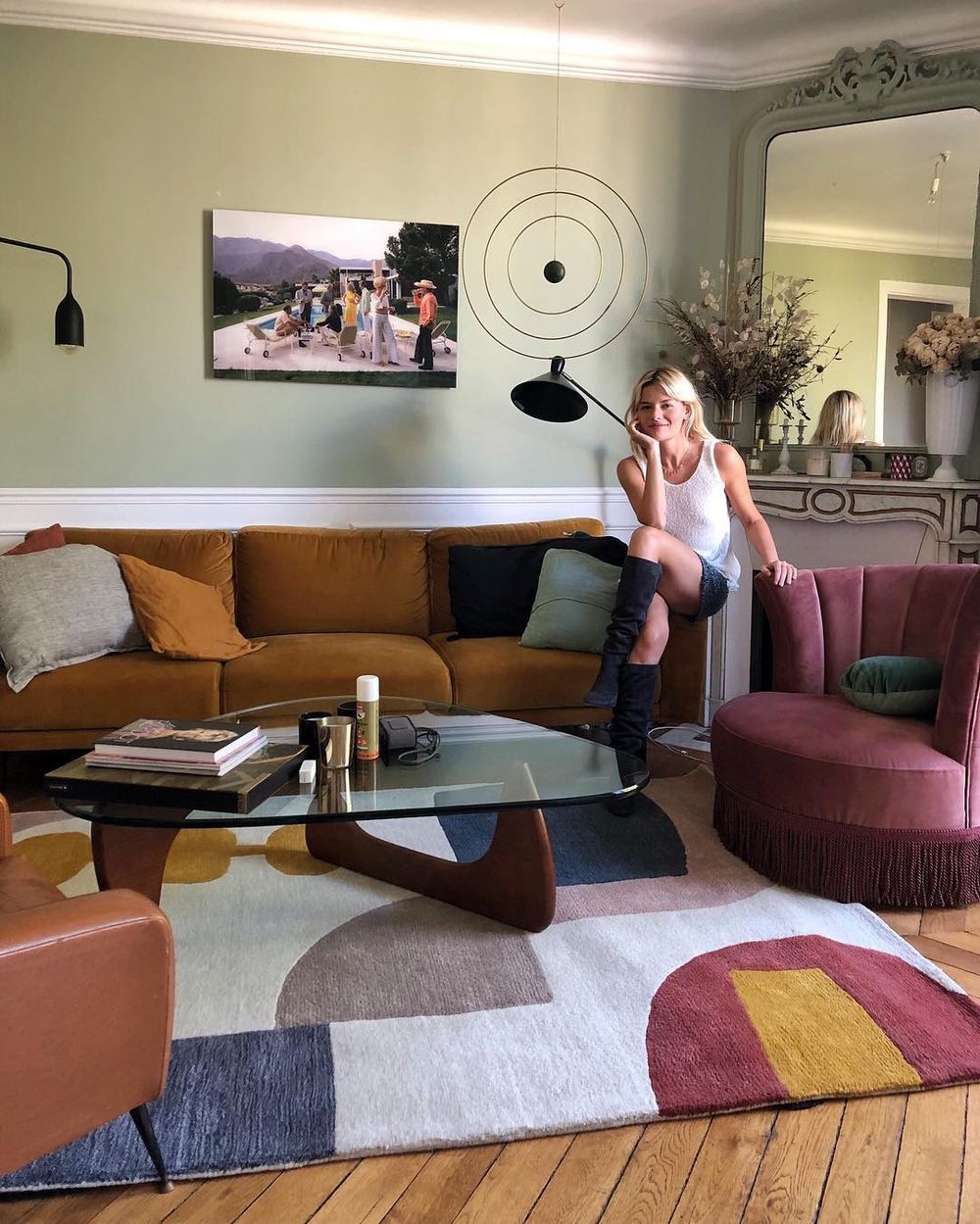 What are your thoughts on Noguchi coffee tables?