The neo-traditional decor style is becoming more popular as each day goes by. Many women love the idea of traditional design elements, but still want to keep their homes looking updated and fresh. The neo-traditional style is the perfect interior design theme if you want to seamlessly blend old and contemporary design at home.
Neo-Traditional Bedroom Decor
Today I want to focus on how to get the neo-traditional look in the bedroom, specifically. If you want to have an elegant bedroom design that doesn't look too dated, then these neo-traditional bedroom decor ideas will inspire you.
Muted Color Palette
Neo-traditional bedrooms often have a muted color palette. Stay away from bright colors when decorating a neo-trad bedroom to fit in with this classic style. Muted blue, medium gray, and beige are all wonderful colors to use when choosing your neo-trad color palette.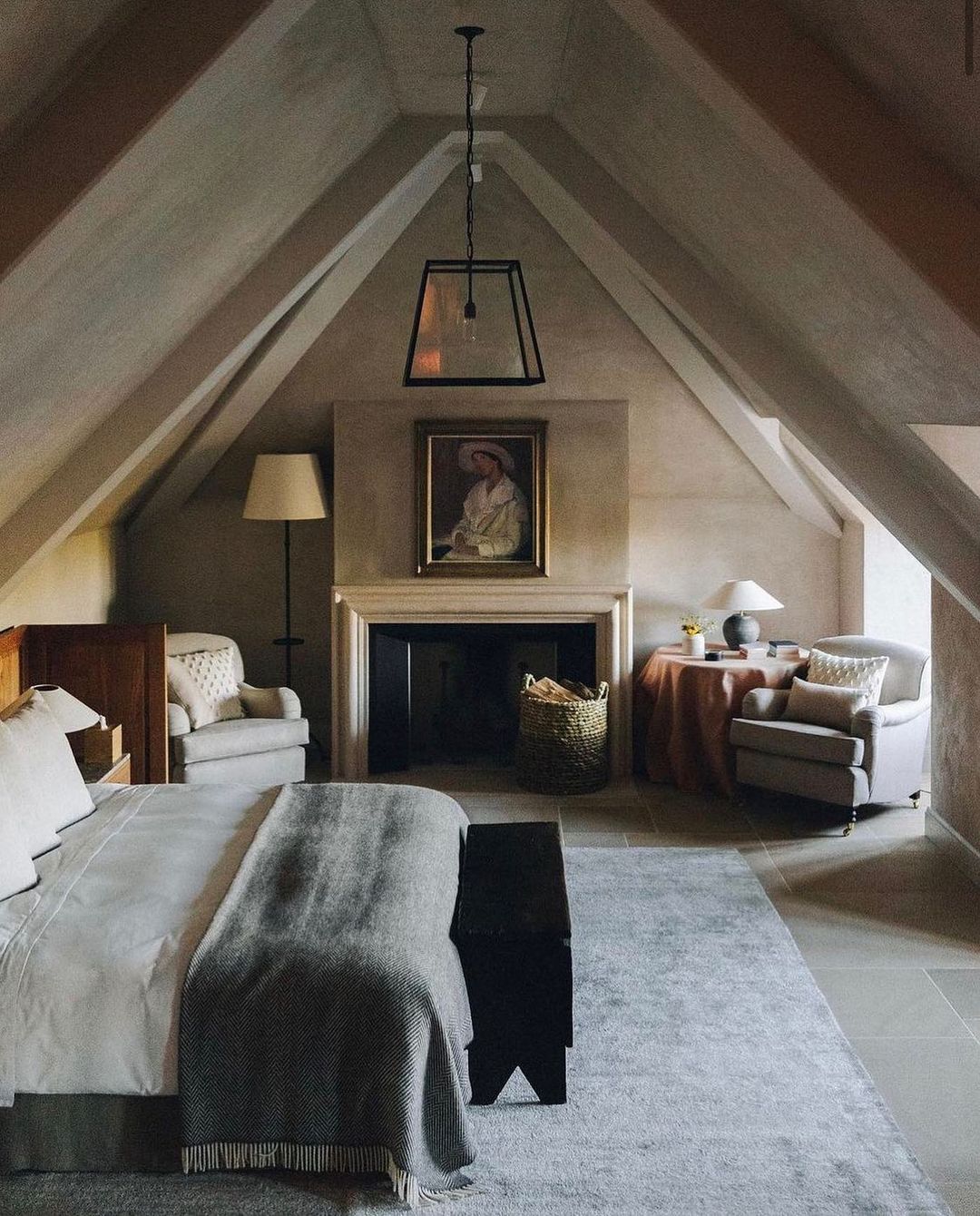 Vintage Paintings
Vintage paintings are often found in neo-trad bedrooms. The other decorative elements should be fairly modern or contemporary. This helps provide the balance of old and new designs that the neo-traditional design is known for.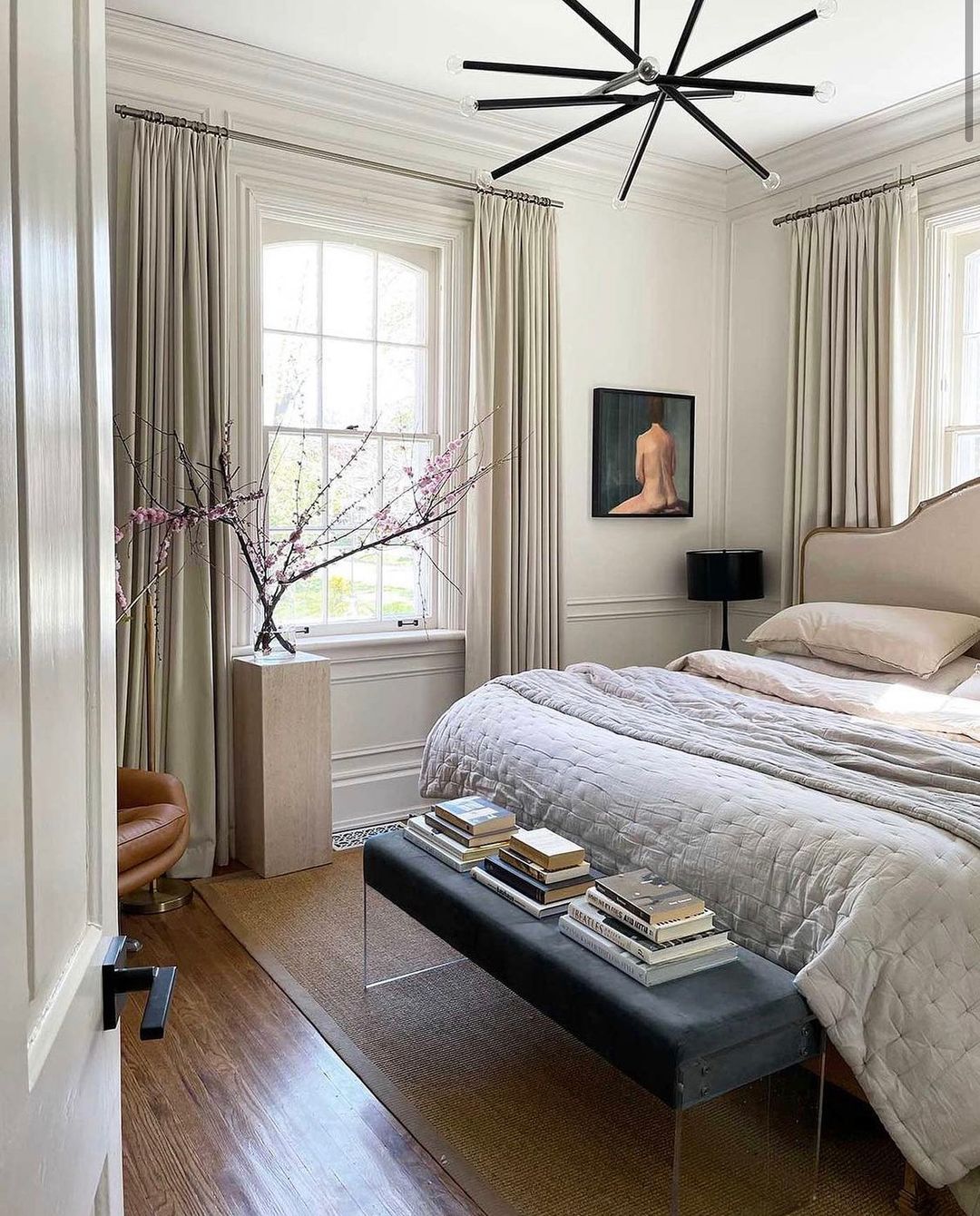 Velvet Headboard
Neo-trad bedroom design involves elegant furniture such as velvet upholstered headboards or accent chairs. Velvet is a luxurious material to use for chic neo-trad homes! Here an emerald green velvet headboard is placed against a white wall. Two traditional dressers appear on either side of the bed, allowing for plenty of storage.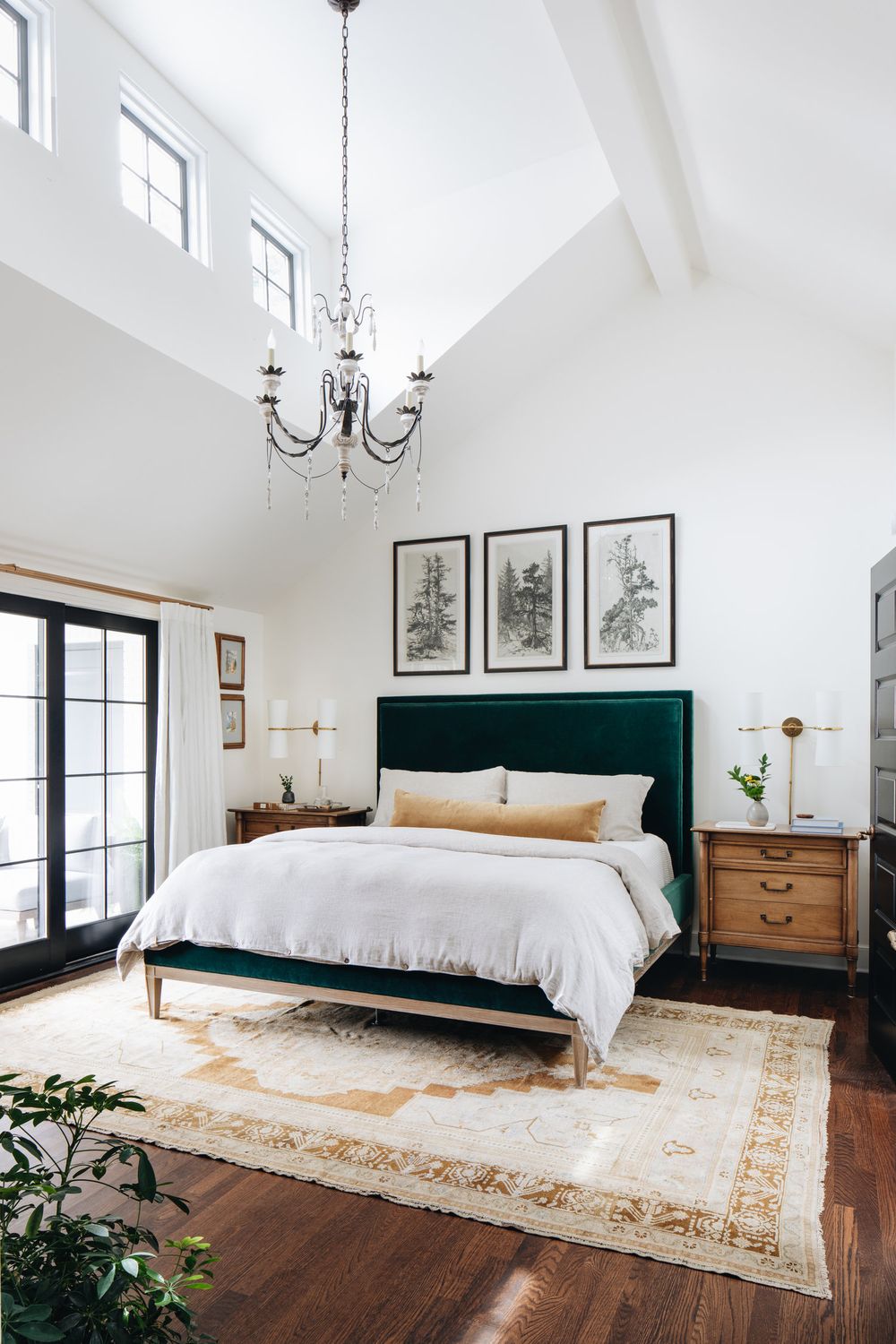 These are just a few examples of neo-tradiitional bedrooms that have inspired us greatly! Stay tuned for more very soon.
More Neo-Traditional Ideas