Whether you have a small meals corner in your house or a roomy space for dinner parties with family and friends, they both should be trendy and functional. Nowadays, homeowners are investing in their homes, giving them a personal touch, which even increases their property's overall value. Many people love modern home decor to ensure their home retains a classic and timeless style.
To ensure your dining room is comfy and gorgeous, you need to add some modern dining tables to your space both for aesthetic appeal and functionality. Below are some of the modern dining room styles and dining table ideas to help you get started. Let's dine in!
Modern Dining Room Style
With more and more people opting to host parties in the comfort of their homes instead of frequenting restaurants, they now prefer entertainment-centered and multipurpose dining rooms. This is the opposite of minimal and intimate, and modern dining rooms make more room to host as many people as possible. Adding sleek chairs, and having a modern twist is key to modern dining room style.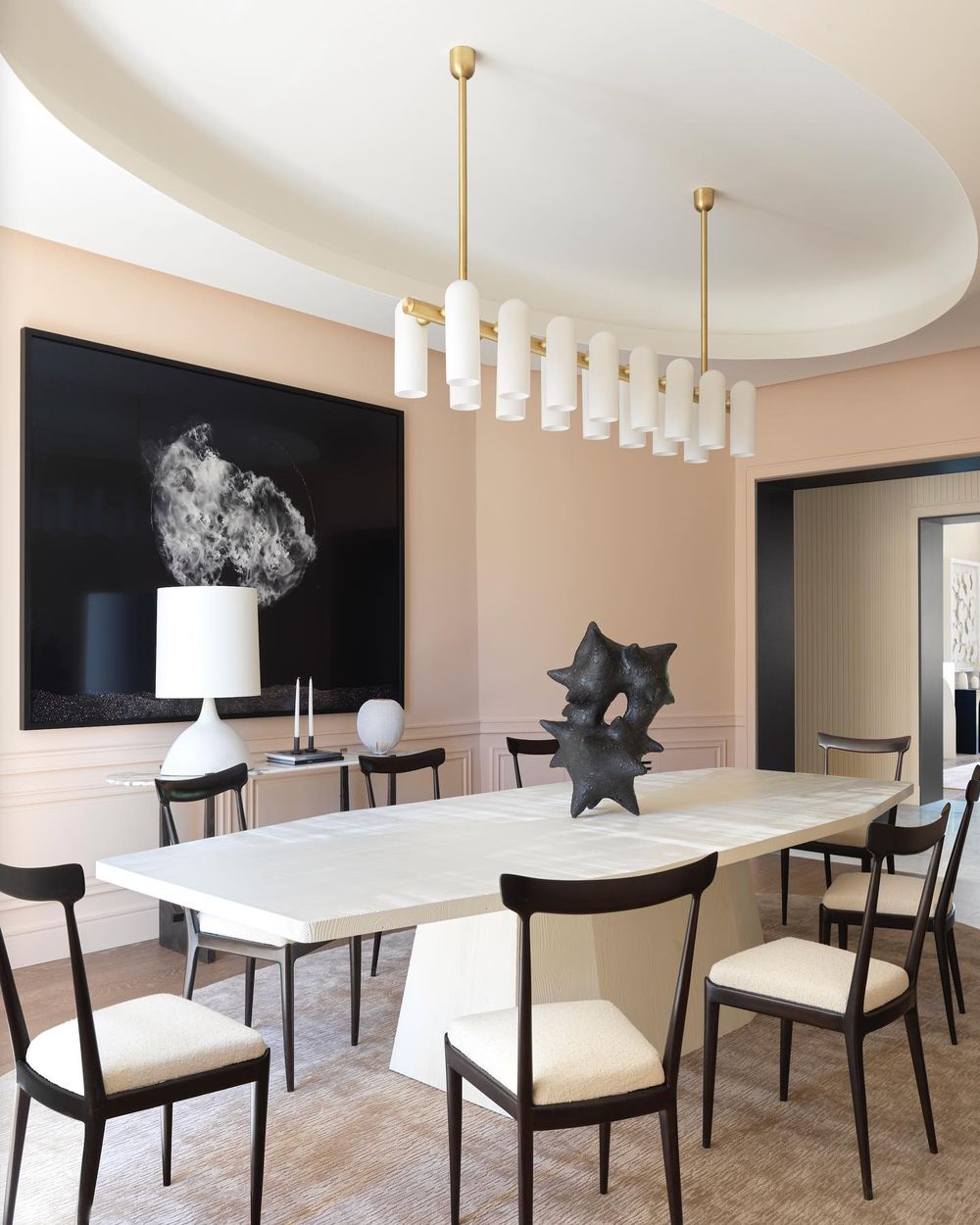 Instead of using the space simply for dining and conversing, a modern dining room can be used as a family meeting spot. For instance, the room can be used to study, entertain and eat. You need to add unique pieces of decor to make it more accommodating. The secret is getting as creative as possible, and working with ideas that define your personality. After all, it's your space. Define it. Own it.
Modern Dining Table Ideas
As part of adding some personalized style to your dining room, you need some modern dining tables. Some of the great and stylish ideas include:

Sleek Black Dining Table
If you love adding contrasts to your space and your existing décor is already bright, you might want to consider adding a sleek black dining table. The best thing about black is that it can comfortably accommodate other décor fixtures around it. But if you want to go all black, some black-legged chairs, a piece of artwork or a black jug will come in handy.
Also, black is classic, so it can serve you for years, even when you want to change the look around it, without affecting its sleekness. You can go for solid wood, table or any black painted table, according to preference.
White Marble Dining Table
One of the most common dining room trends this year is white on white. So, if you already have some eggshell, ivory, pearl, or white shades around the room, you might want to add a white marble dining table to complete the look. These shades are known to combine seamlessly, giving you a calming environment, be it for dining, entertainment, or even studying. However, as you invest in the modern dining tables, ensure you also have some statement lights around or unique styles of furniture such as modern dining chairs or benches, to help tell your personal design story.
Silver Metal Leg Dining Table
A touch of silver in your dining room space gives it an instant facelift. Silver metal leg dining tables come in various sizes and shapes. So, you get to choose one according to your preference. There are some dining tables with a glass top, and rustic wood top, among many others.
I hope you've enjoyed these modern dining tables!