Mediterranean bedroom decor ideas are perfect for creating a European seaside-inspired bedroom design. From using nautical-themed accents to adding bursts of blue, these ideas will help you transform your space into a calming oasis. So, whether you're looking to add a few new pieces or start from scratch, these Mediterranean decorating tips will have you sailing in the right direction!
Blue Accent Wall
Mediterranean bedrooms often feature a beautiful blue accent wall. This is a great way to add a pop of color to the space and create a focal point. You can also use blue as an accent color throughout the room, in furniture or accessories. Add some blue nautical accents to bring out the seaside vibes.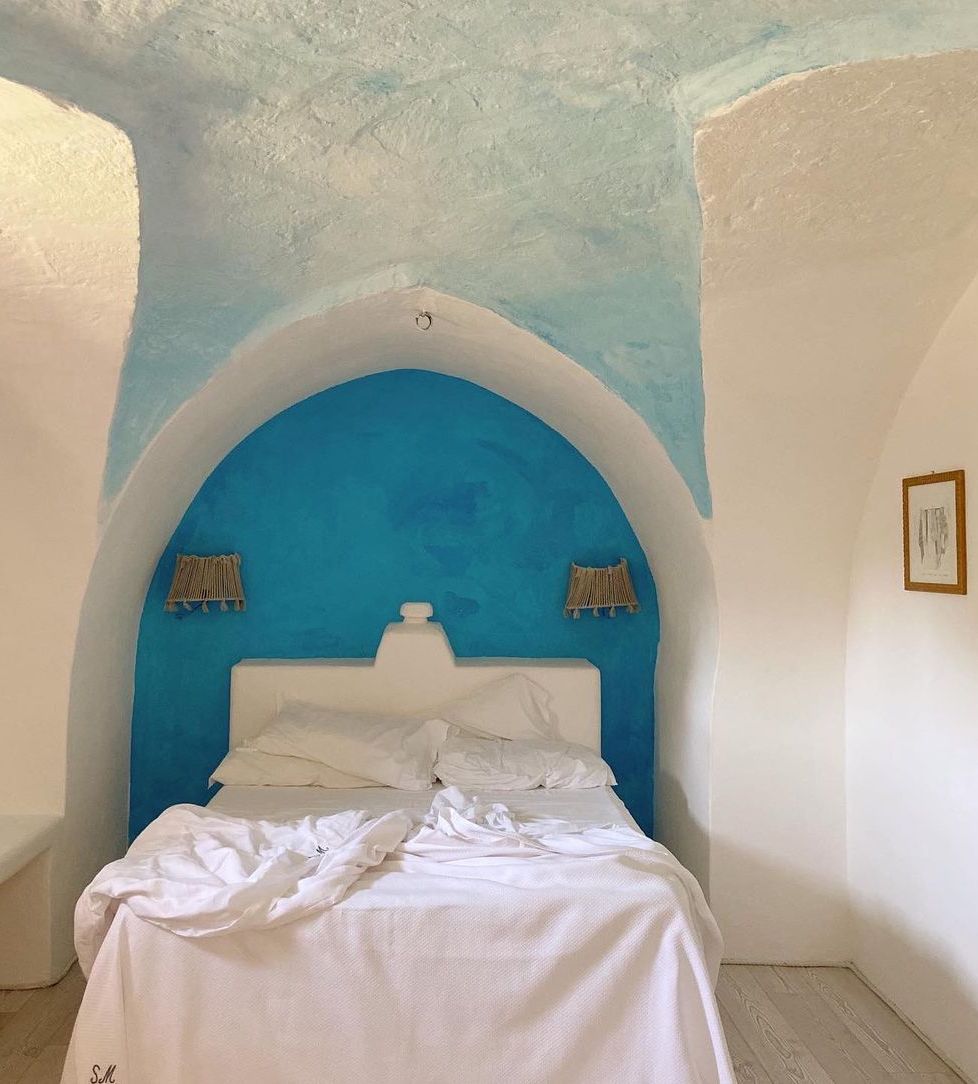 Sheer White Curtains
Mediterranean-style bedrooms are often filled with natural light, especially during the hot summers. To take advantage of this, consider adding sheer white curtains to your windows. This will help filter in the light and create a bright and airy feel. Add greenery to make the space feel more earthy.
Jute Rug
Jute rugs are a popular choice for Mediterranean-style bedrooms because they have a natural look and feel. They're also durable and easy to care for, making them ideal for high-traffic areas.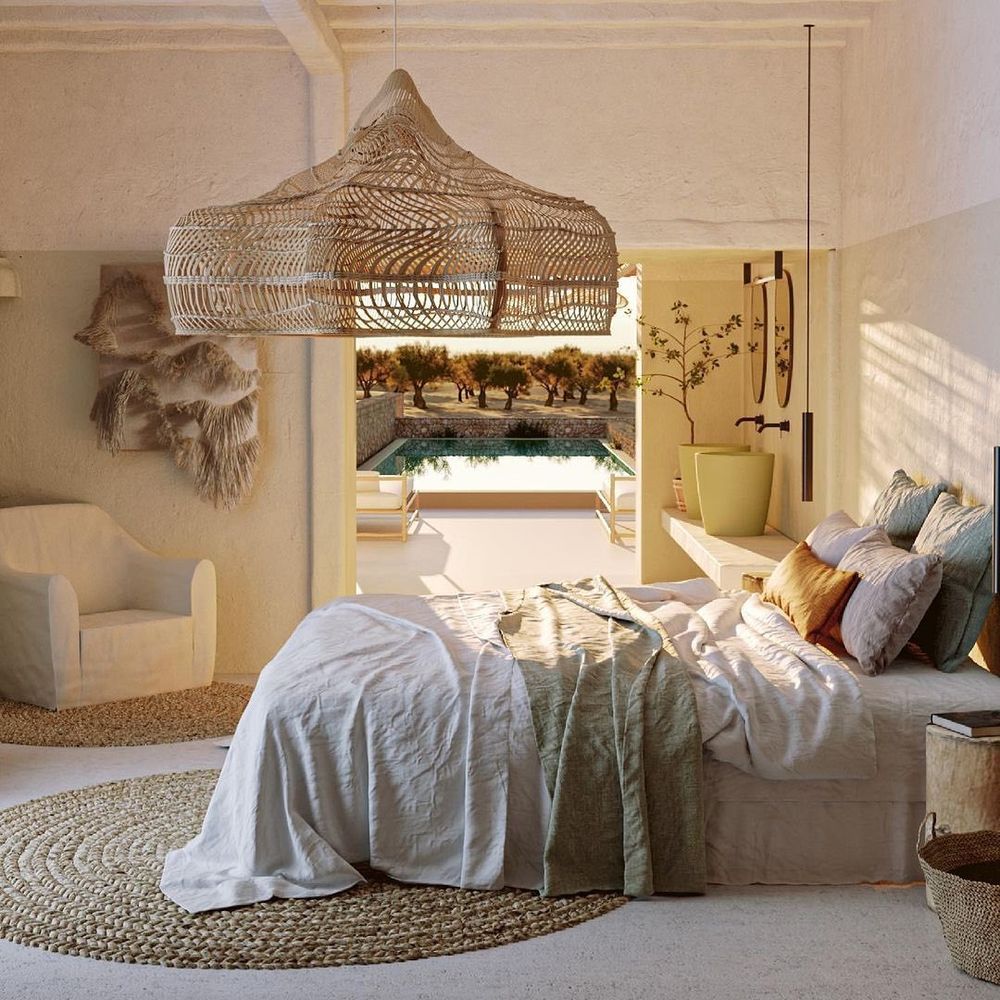 Linen Bed Sheets
Linen bed sheets are a must-have for Mediterranean bedroom designs. They're soft, breathable, and perfect for hot summer nights. Plus, they add a touch of upscale luxury to the space.
Rattan Furniture
Rattan furniture is a common choice for Mediterranean bedrooms because it has a casual and relaxed feel. It's also lightweight and easy to move, making it a great option for smaller spaces.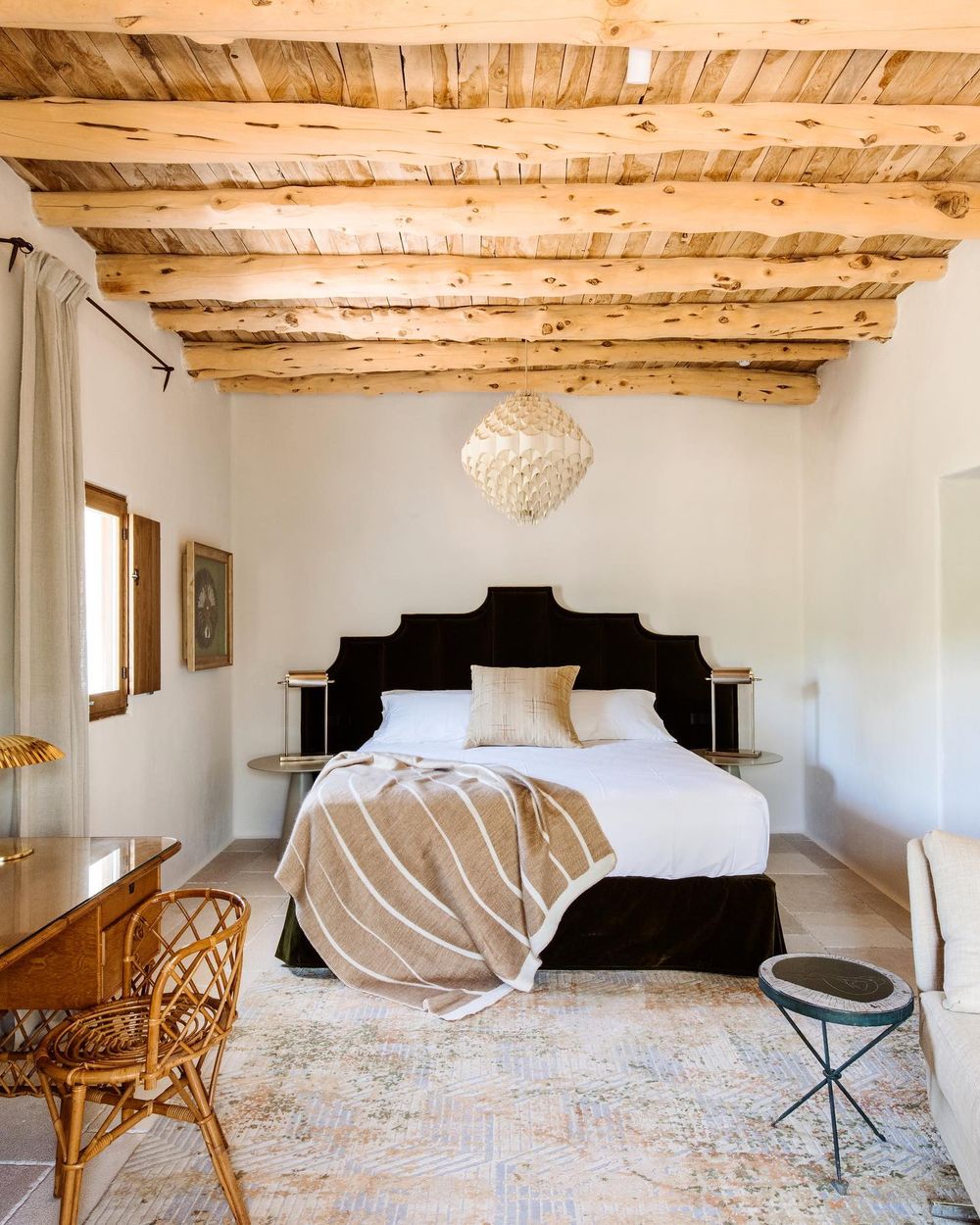 Rustic Wood Bench
A rustic wood bench at the foot of the bed is a great way to add extra seating and storage to the space. It's also a great spot to put on shoes or store extra blankets.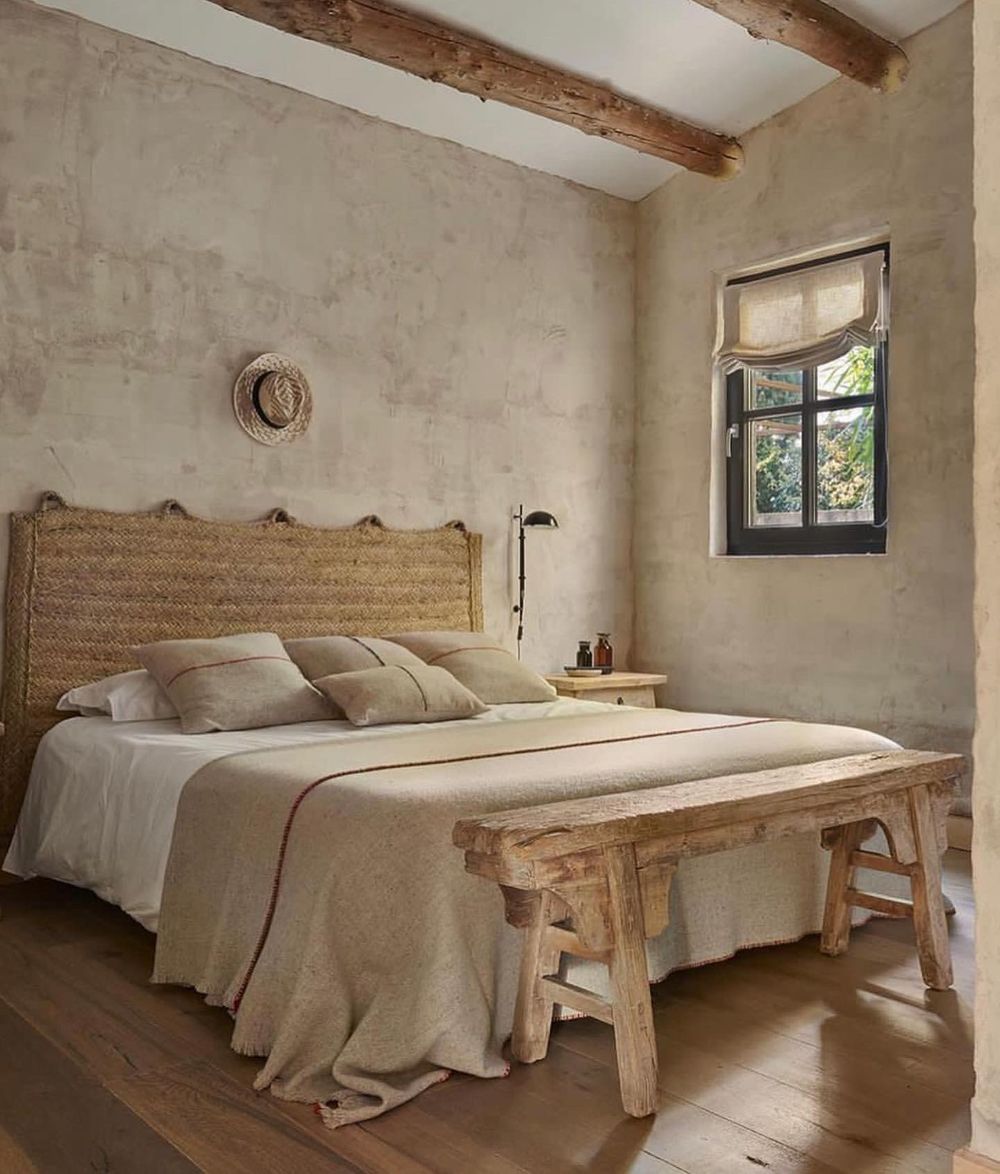 Stone Fireplace
A stone fireplace is a beautiful and cozy addition to any Mediterranean bedroom that you use in the fall and winter. It's perfect for chilly nights or creating a romantic ambiance. Decorate the mantel with pottery from local artisans.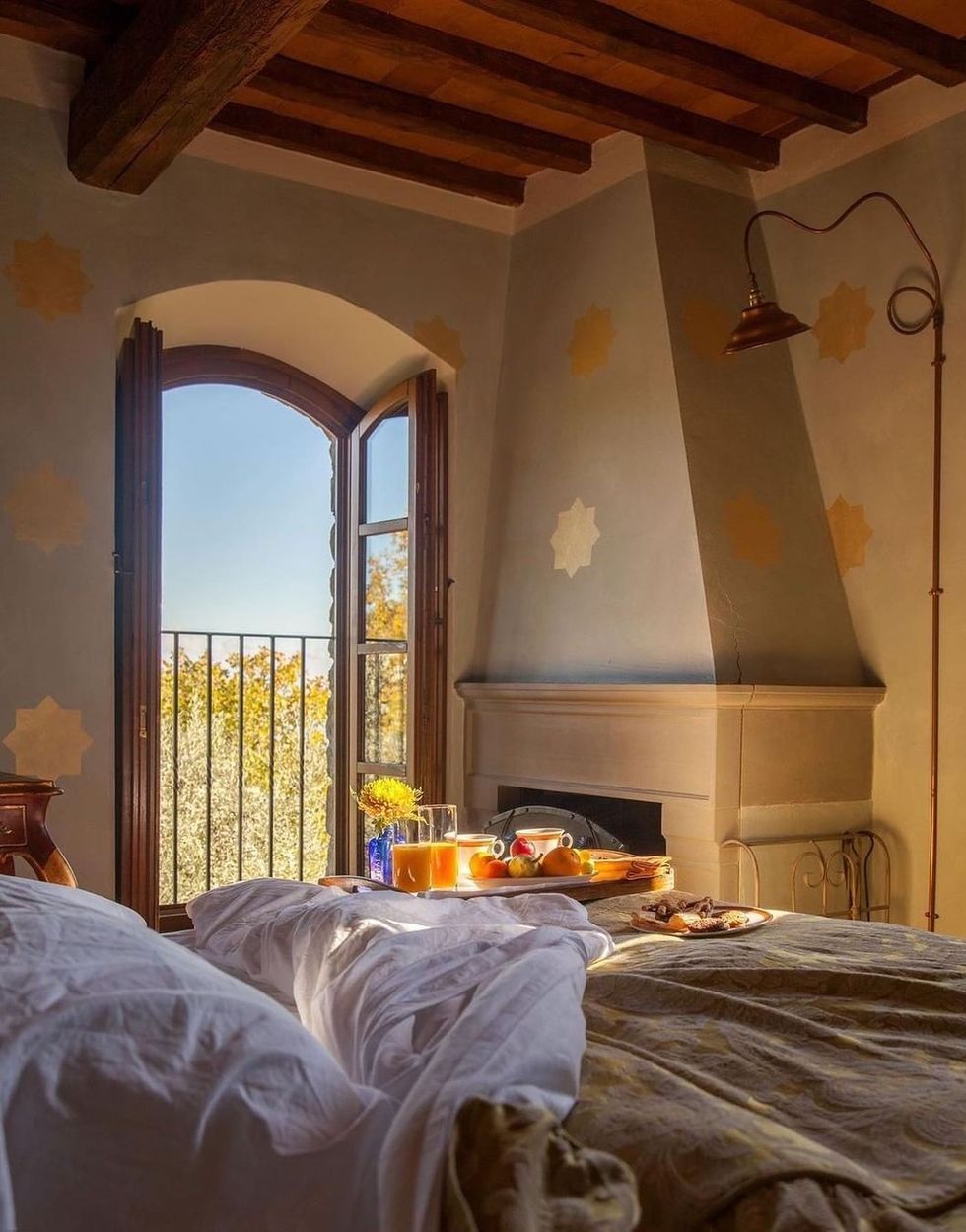 These Mediterranean bedroom decor ideas are a great way to create a European seaside-inspired design. From employing seaside accents to adding pops of sea green, these ideas will help you transform your bedroom space into a Mediterranean coastal dream.