If you're looking for Mediterranean bathroom decor ideas, you've come to the right place! Mediterranean homes are known for their luxurious design and European sophistication. Here are some tips to help you create a beautiful Mediterranean bathroom in your own home.
First, consider the color palette. Mediterranean style decor often features earthy tones like olive green, terra cotta, and blue. Use these colors on the walls, floors, and fixtures to create a warm and inviting space.
Next, Mediterranean bathrooms are all about texture. Use stone or tile on the floors and walls to add interest and dimension. Consider using mosaic tiles as accents in showers or on backsplashes. Adding tapestries or rugs with intricate patterns will also give your Mediterranean bathroom a luxurious feel.
Don't forget the details! Mediterranean bathrooms often feature hand-painted tiles, wrought iron fixtures, and detailed mosaic work. Terracotta floor tiles are a great way to showcase the Mediterranean style. Adding these finishing touches will really make your bathroom stand out.
With these tips, you can easily create a beautiful Mediterranean bathroom in your own home. Just remember to keep the color palette earthy, use lots of texture, and don't forget the details!
Here are some photos of Mediterranean bathrooms to inspire your bathroom design process!
Rustic Wood Stool
Rustic wooden bathroom stools are perfect for Mediterranean bathrooms. Rustic wood stools add a touch of rustic charm and can be used as a place to store extra towels or toiletries.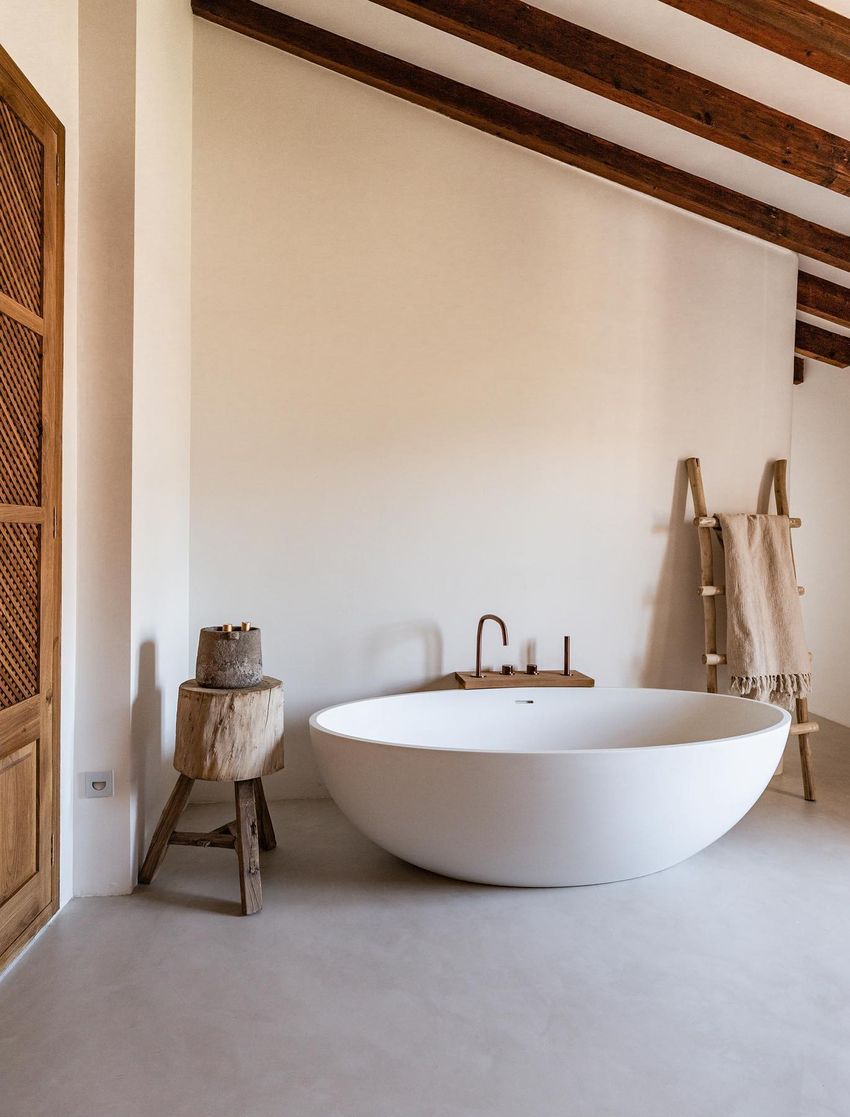 Pastel Green Bathtub
This pastel green bathtub is the perfect example of Mediterranean bathroom style. The earthy green color is soothing and relaxing, while the matching green accent wall adds a touch of luxury.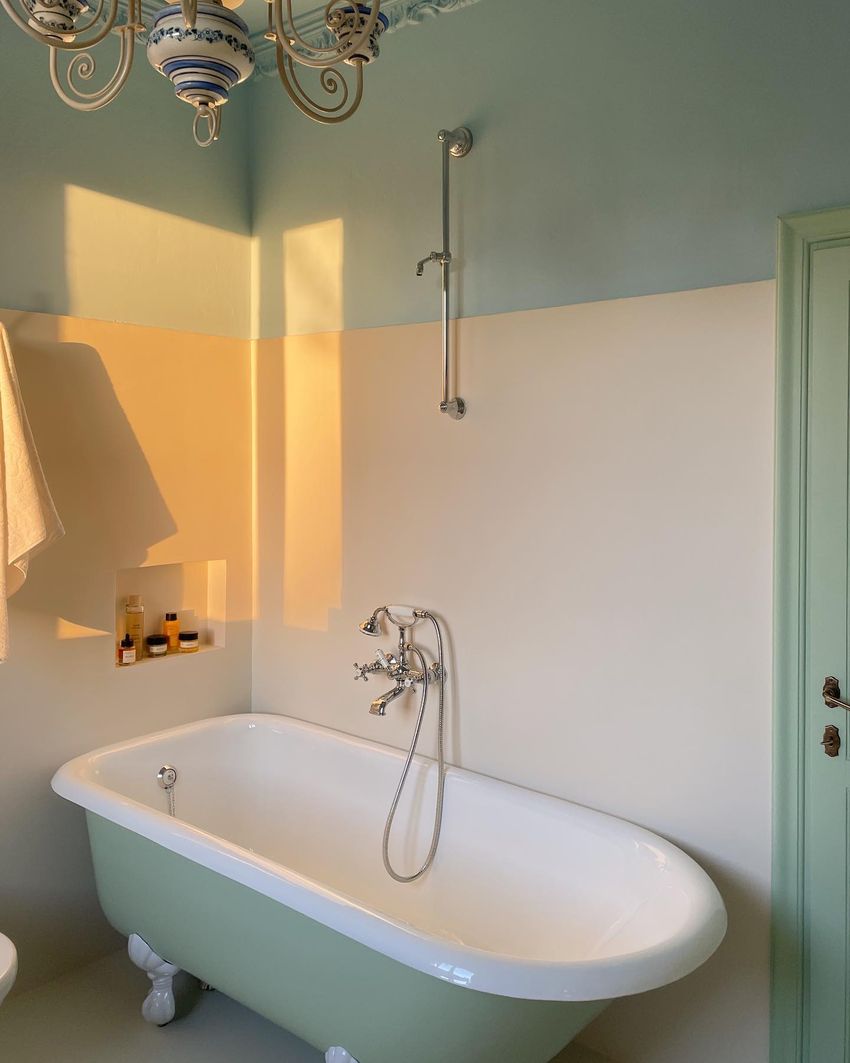 Live Edge Sliding Bathroom Door
This live edge sliding bathroom door is a great way to add privacy to your Mediterranean bathroom. The natural wood texture and color will complement the rest of your home, just like it does for this adjacent Mediterranean bedroom.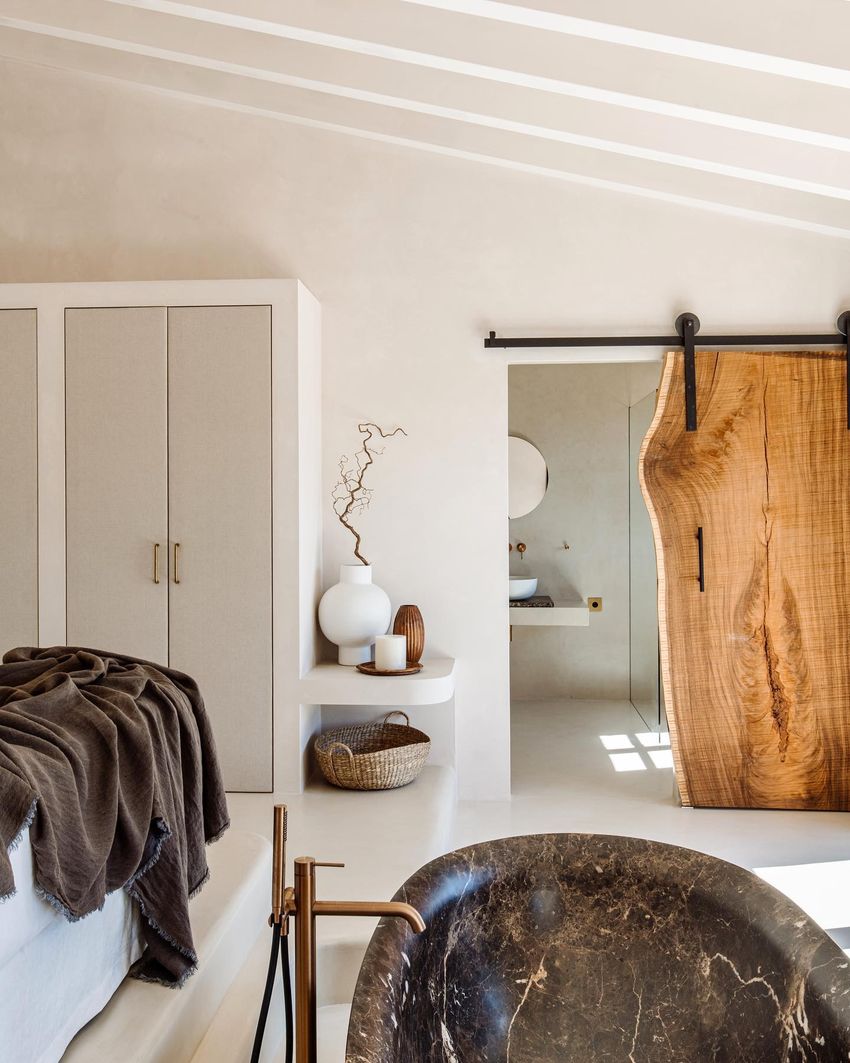 Wood Ceiling Beams
Adding exposed wood ceiling beams is a great way to add a Mediterranean flair to your bathroom. The rustic wood will add character and visual interest to the space.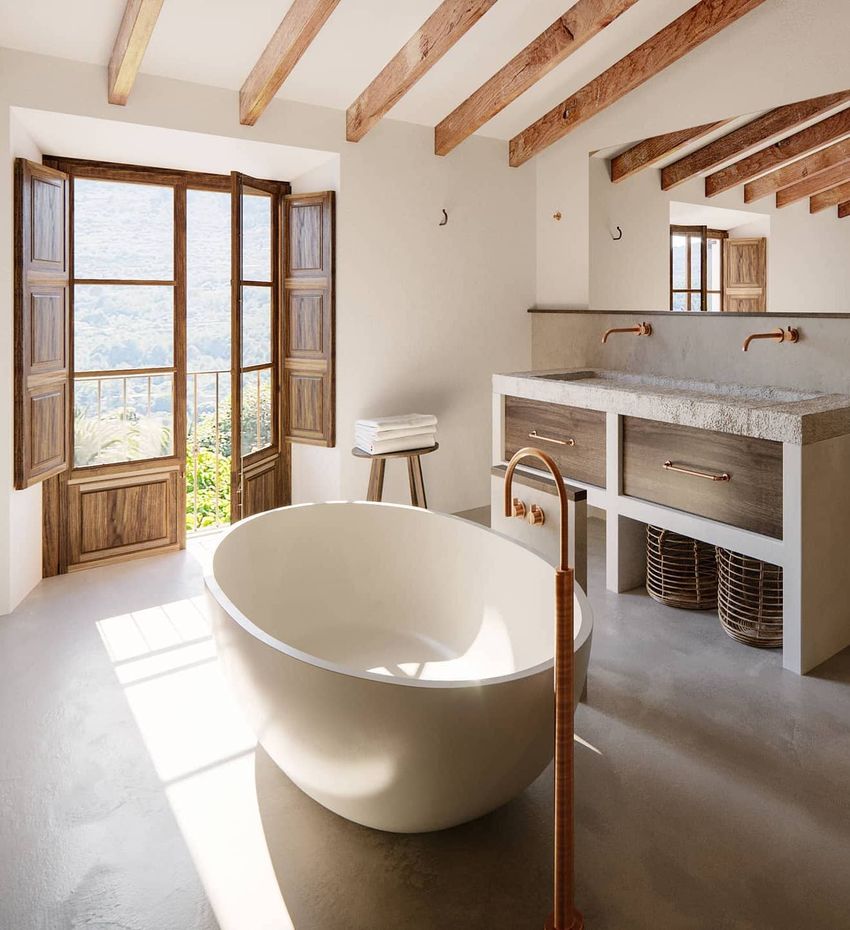 Indoor House Trees
Indoor house trees are a common sight in Mediterranean bathrooms. They add a touch of nature and can help make the space feel more calming and relaxing like a spa in Spain!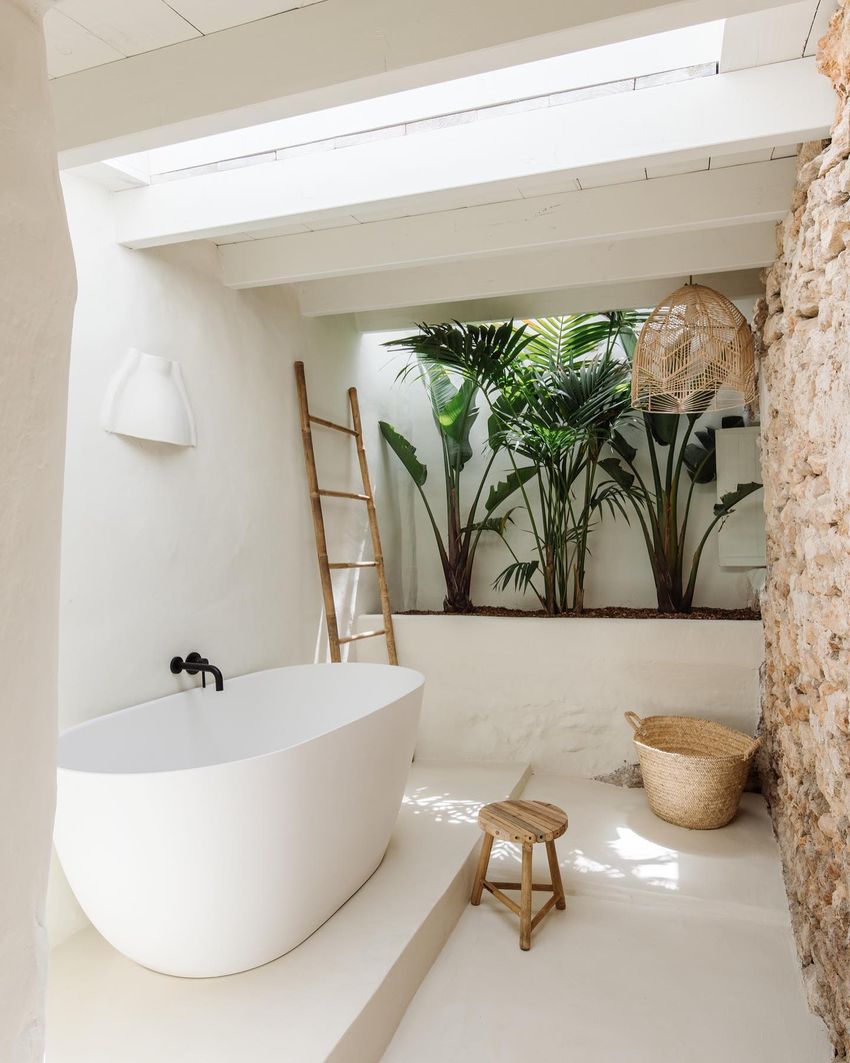 Cream & Ivory Bath Linens
Cream and ivory bath linens are a must-have in Mediterranean bathrooms. The neutral colors will complement any color palette, and the luxurious texture will transport you to Europe.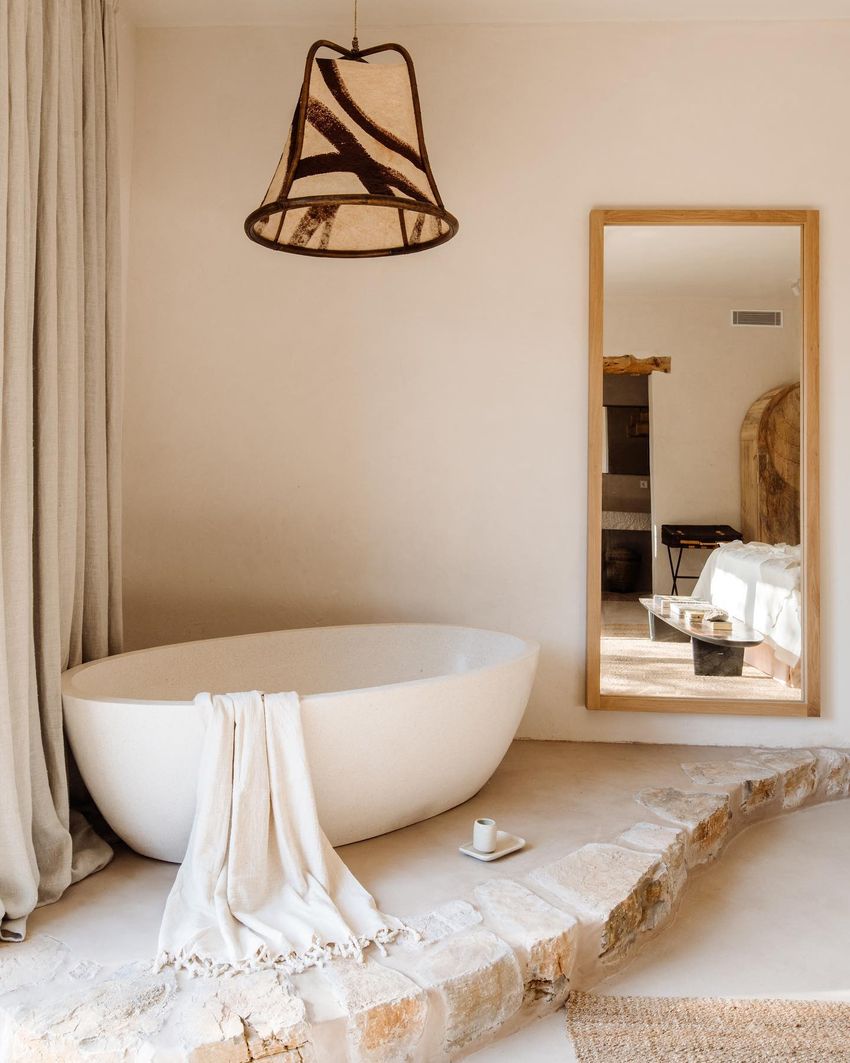 Vessel Sinks
Vessel sinks are a popular choice in Mediterranean bathrooms. Vessel sinks are available in a variety of materials, including stone, glass, and porcelain. They can be used as a focal point in your bathroom design.