If you've ever thought about renovating your bathroom, these marble bathroom vanity ideas will inspire you. Marble is a great material for bathroom vanities because it's both stylish and durable. Plus, marble is easy to clean, so you won't have to worry about your vanity getting dirty.
There are many different ways you can incorporate marble into your bathroom vanity. You can choose a marble countertop for your vanity, you can opt for a marble sink, or you can go with a freestanding solid marble vanity.
If you want to add a burst of luxury to your bathroom, you should definitely choose a marble-clad bathroom vanity.
No matter what style you choose, marble bathroom vanities are sure to make a statement in your home. If you're ready to upgrade your bathroom, check out these marble bathroom vanity ideas.
Marble Backsplash Vanity
This bathroom vanity has a continuous marble backsplash, counter, and lower wall backing.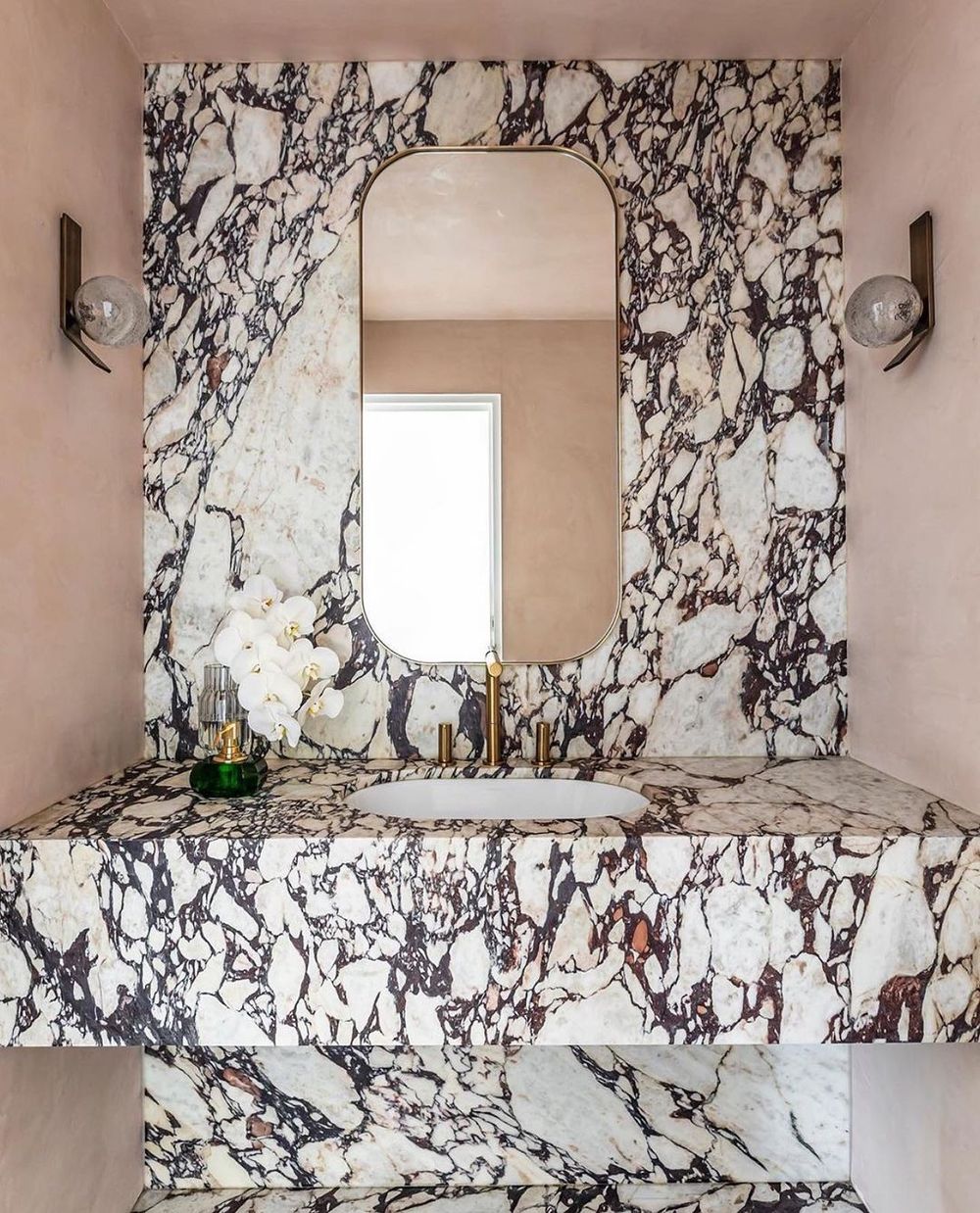 Built-in Marble Bathroom Vanity
This custom marble bathroom vanity fits right into its space.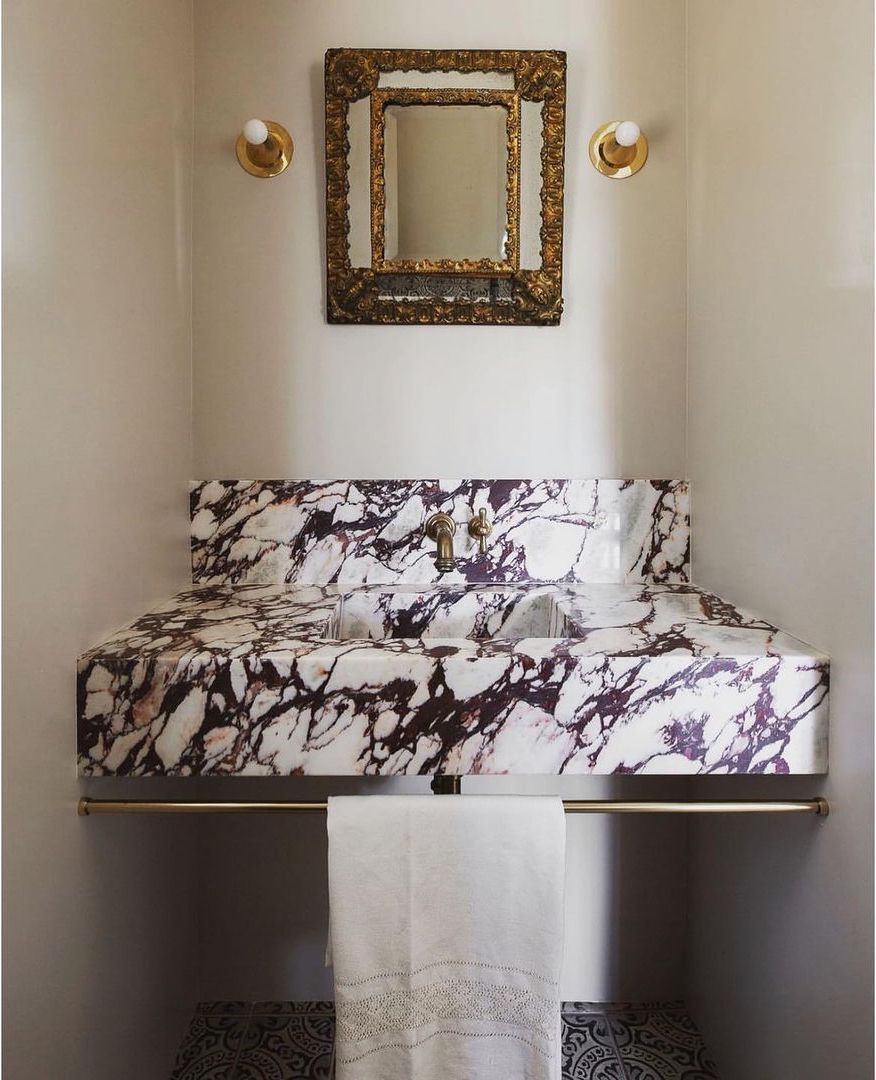 Wood Lower Cabinets
This marble vanity top has lower wood cabinets for storage.
Matching Marble Shower
This bathroom vanity features a matching marble shower design.
Vintage Bathroom Mirror
Marble bathrooms with vintage touches are a great way from keeping your bathroom from looking too cold.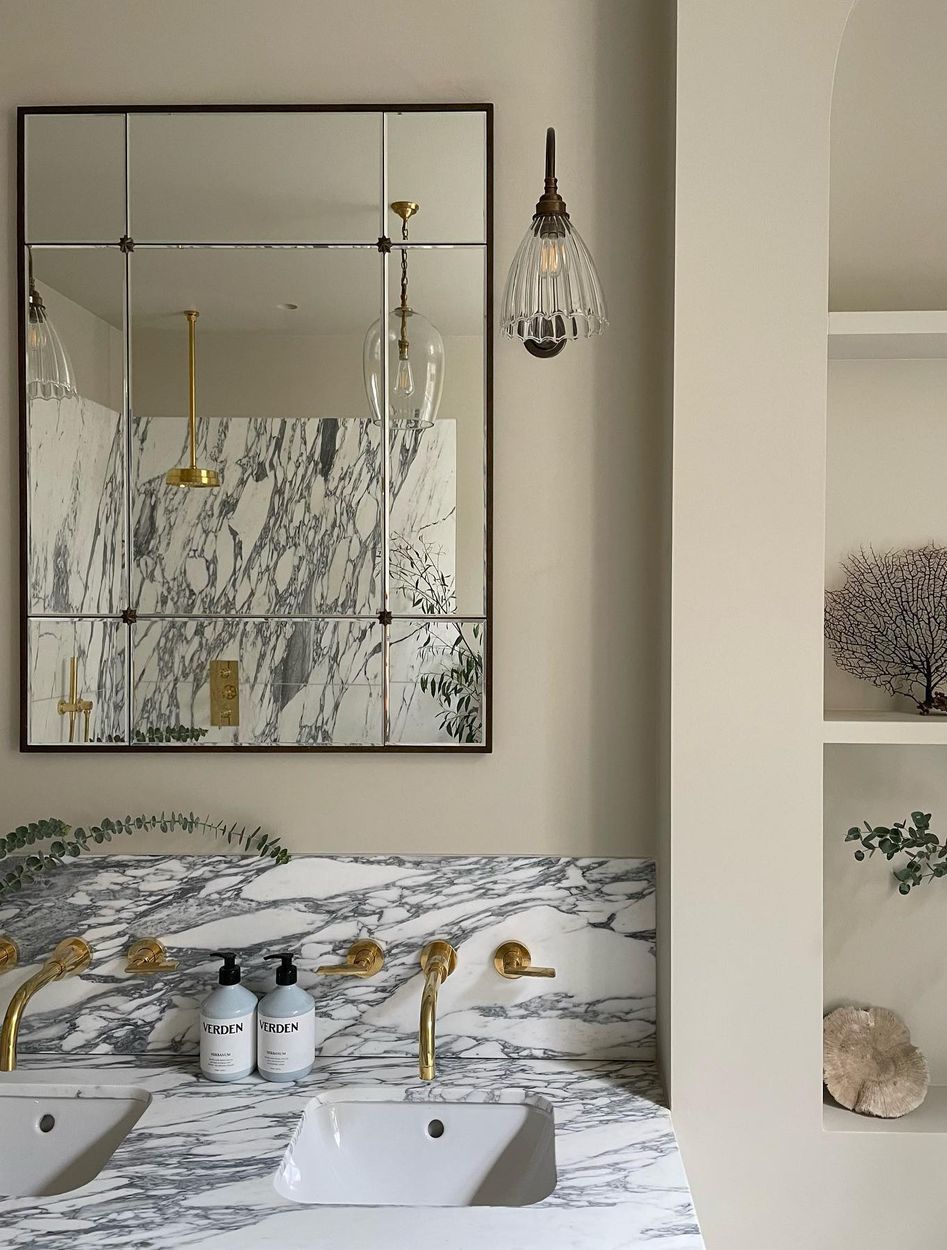 Marble Vanity with Brass Hardware
Brass bathroom hardware warms up colder marble stones.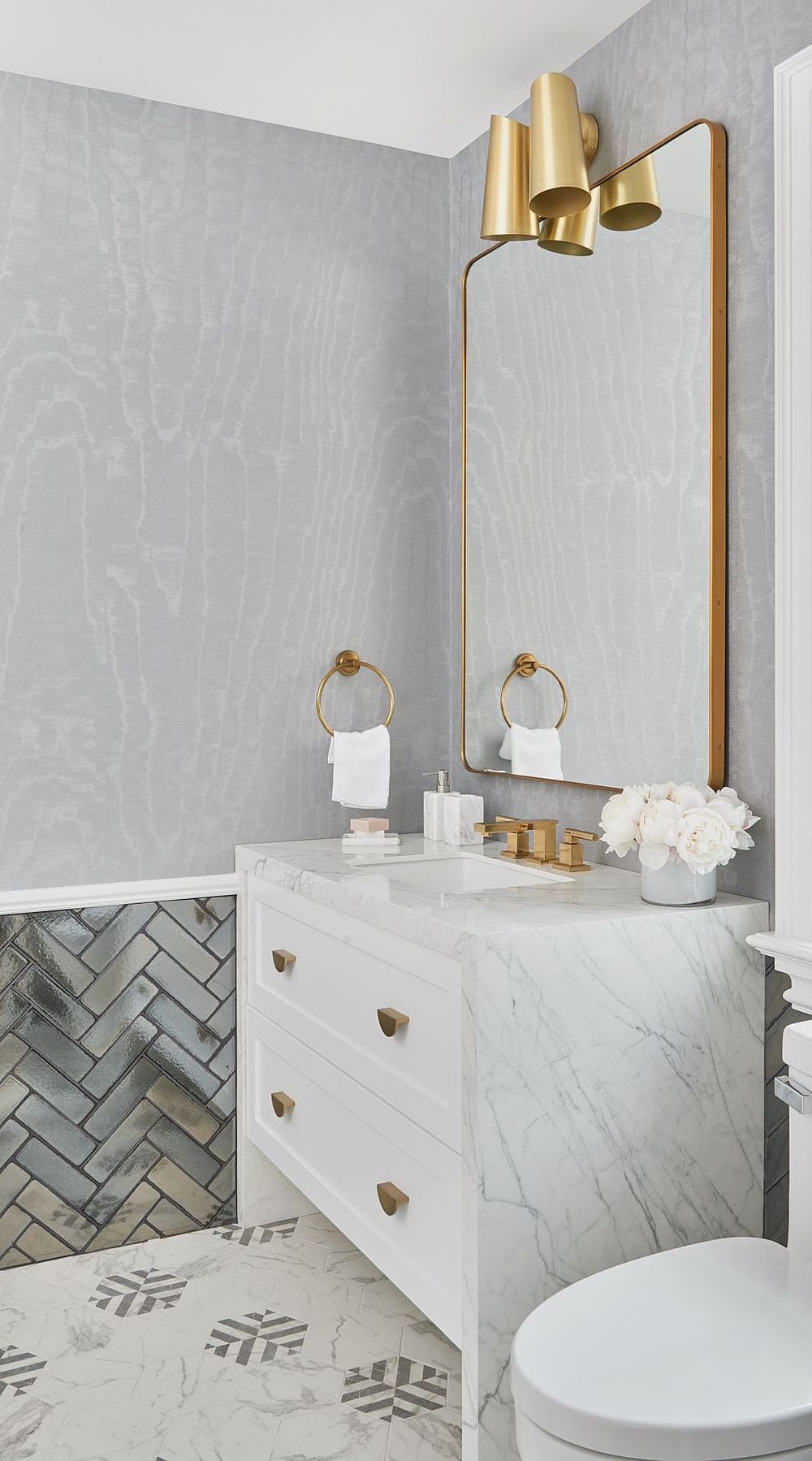 Rustic Bathroom Door
Pairing a marble bathroom vanity with a rustic bathroom door is an unexpected design decision that really works here!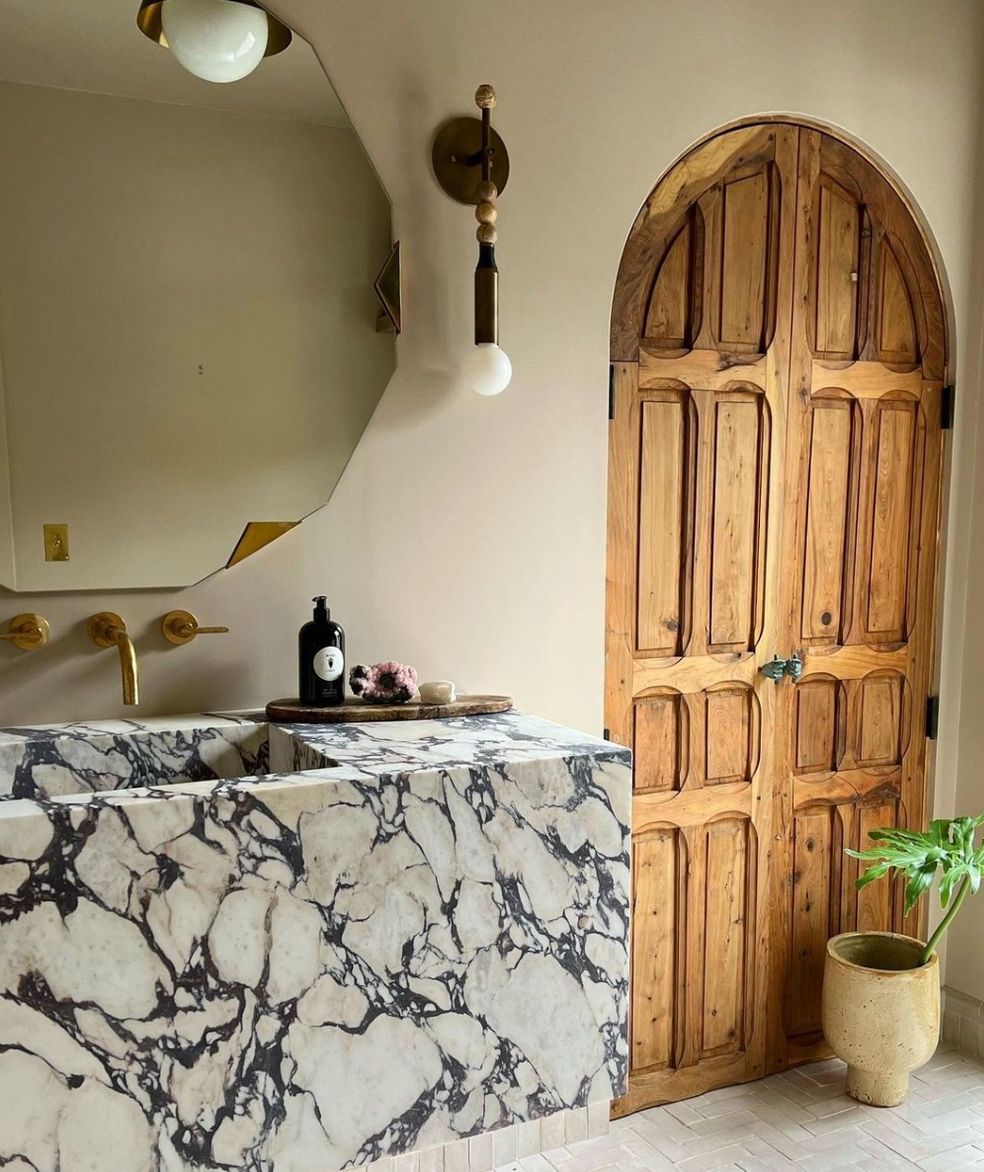 Pink Tinted Marble
Pink tinted marble gives a dose of femininity to this pink bathroom design.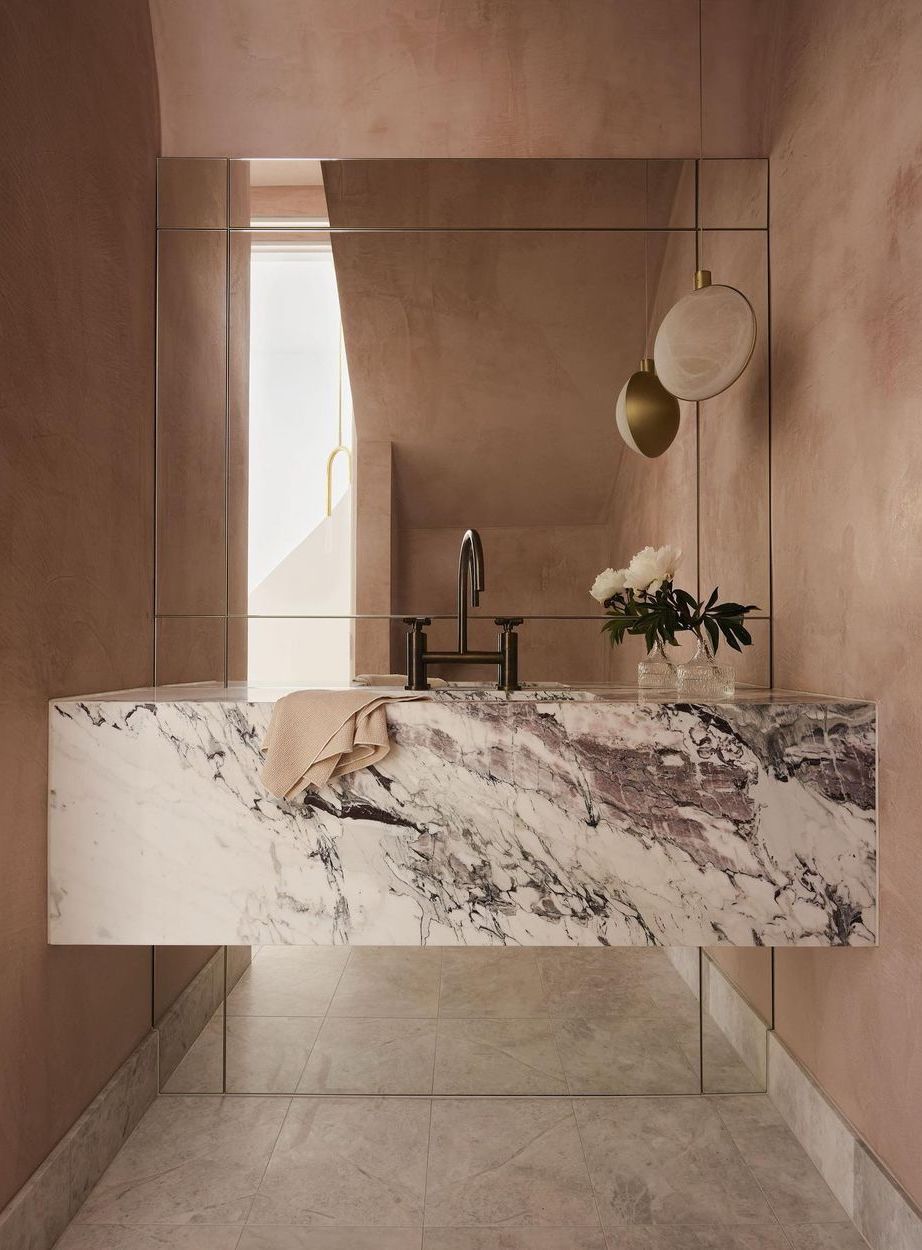 Marble Double Vessel Sink
If you're building a bathroom for two, consider a double marble bathroom vanity installation.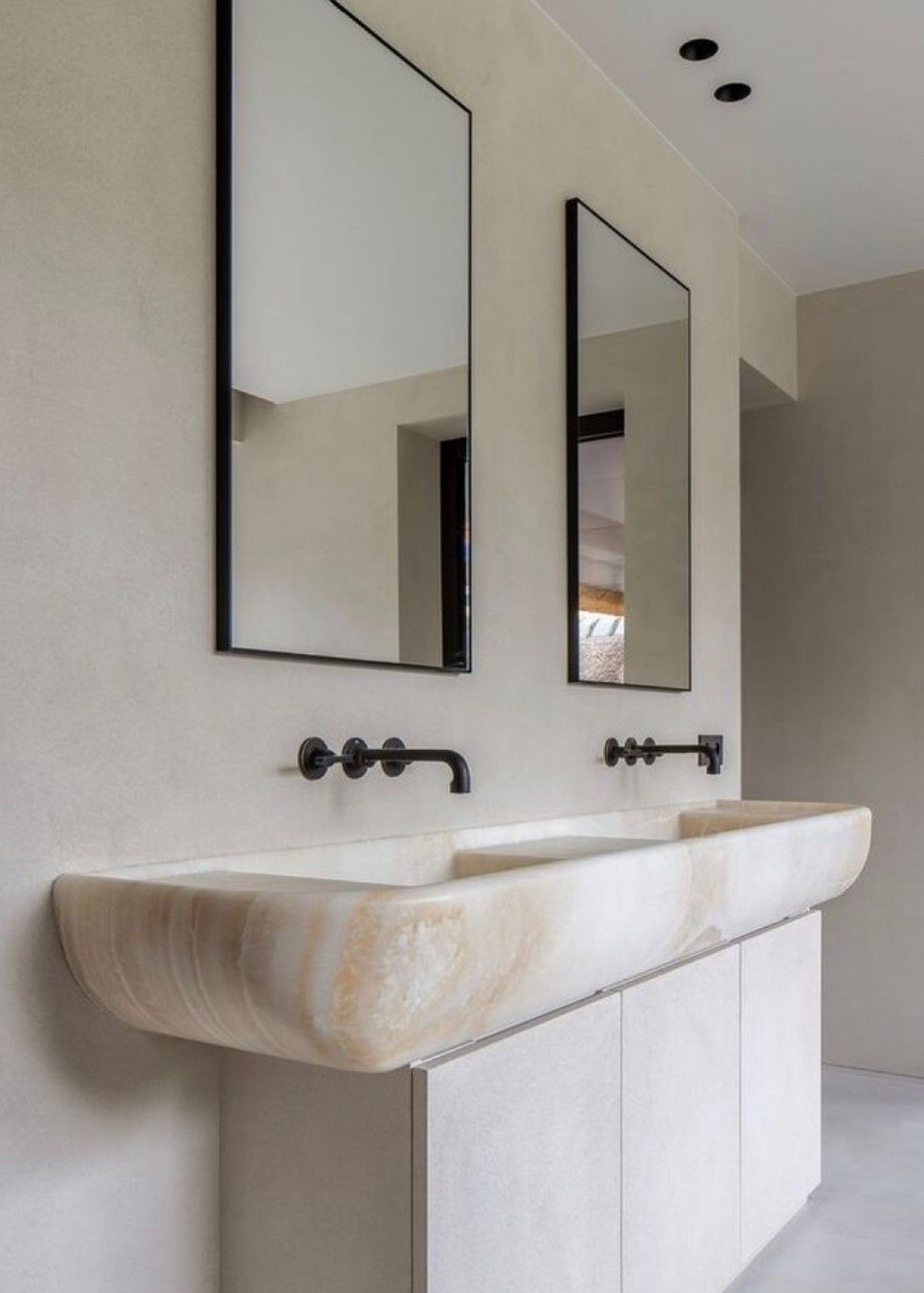 Marble Bathroom Floors
Don't forget about adding unique marble to your bathroom floors, too.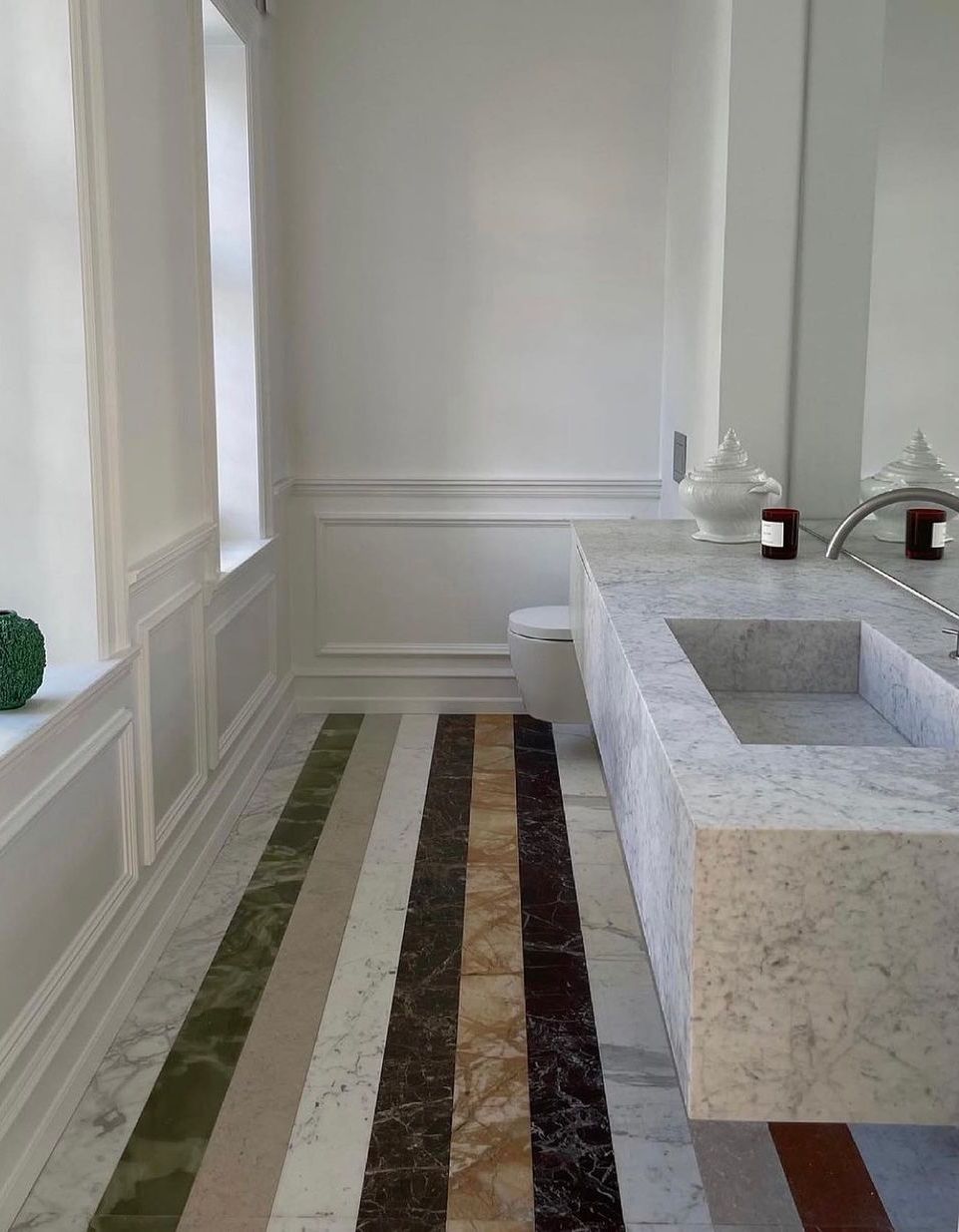 Marble bathroom decor is one of the most luxurious bathroom design decisions you can make. Marble is a luxury stone that is very much in style and on-trend these days. It's the perfect choice for your bathroom, so I hope you can use marble in some way, shape, or form!