While decorating a room pink is often associated with girls' bedrooms, this feminine color can also be used to design interiors for adults. Today I'm sharing several gorgeous pink bathroom design ideas for you to admire. These pink bathrooms are elegant and striking.
Pink is the perfect color to use as a base for your powder room design. Whether you are designing a half or full bathroom, these pink bathroom decor ideas will spark your creativity.
Pink bathroom design is often associated with the 1950s. First Lady Mamie Eisenhower was a big fan of the color pink. She started the trend for bathrooms across America to feature pink tiled walls and pink bathtubs. The "Mamie pink bathroom" was born thanks to her!
Today, there are a lot of ways to decorate a modern pink bathroom if you want to avoid channeling grandma! Here are the most pleasing pink bathroom ideas to discover.
Flamingo Wallpaper
Our first pink-themed bathroom features stunning flamingo wallpaper. This bathroom belongs to the daughter of de Gournay. It features wallpaper from the Panoramic collection.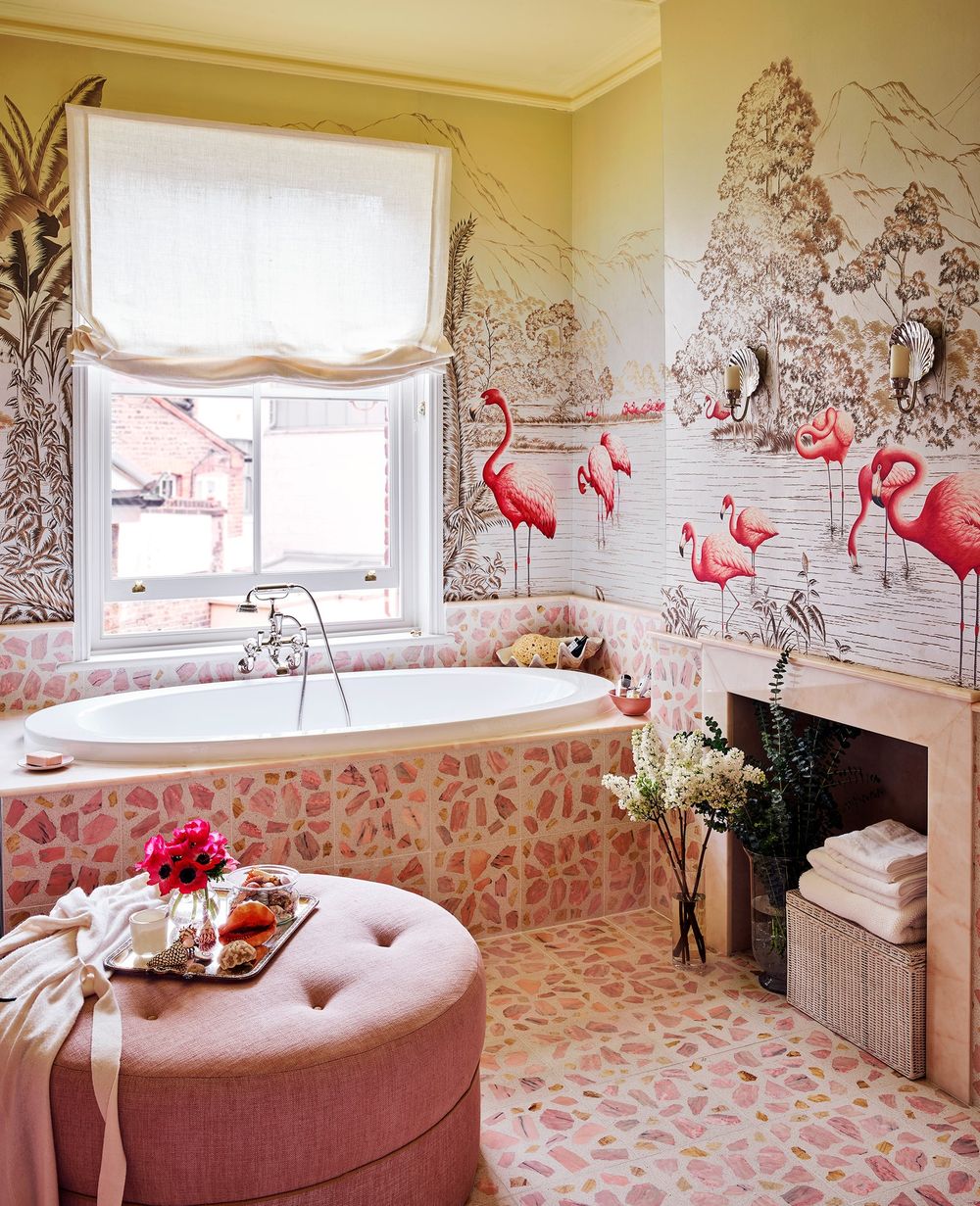 Pink Square Shower Tile
This Australian bathroom features pink square shower tiles with white grout.
Swan Wall Mural
This stunning pink bathroom has beautiful swans painted onto the walls. The pink checkerboard flooring adds another element of interest to this upscale bathroom design.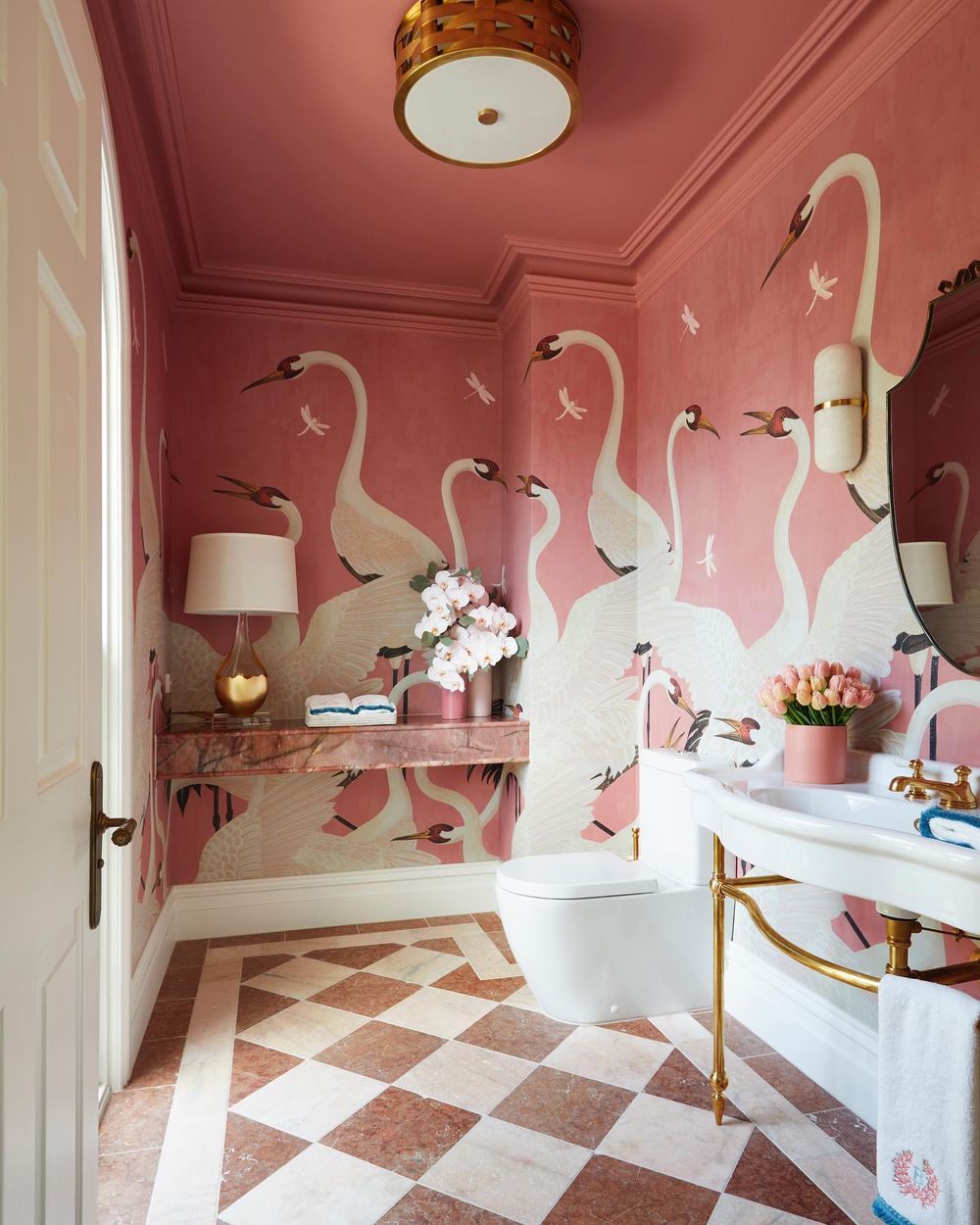 Pink Onyx Bathroom
Pink onyx is a fabulous stone to design a bathroom!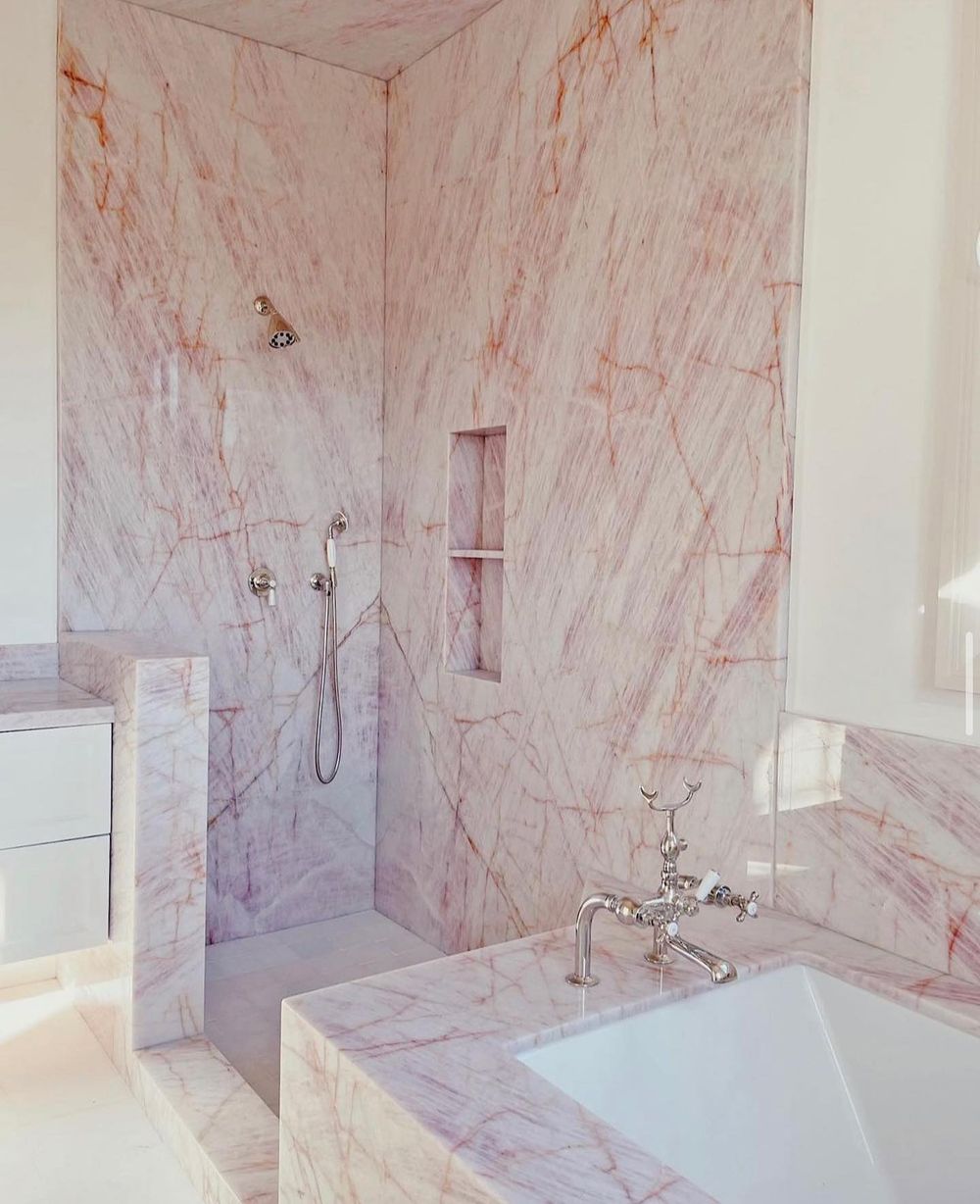 Mamie Style Pink Bathroom
This is a great example of a modern bathroom that pays homage to the retro Mamie pink bathroom decorating style. It proves that modern and traditional can work together!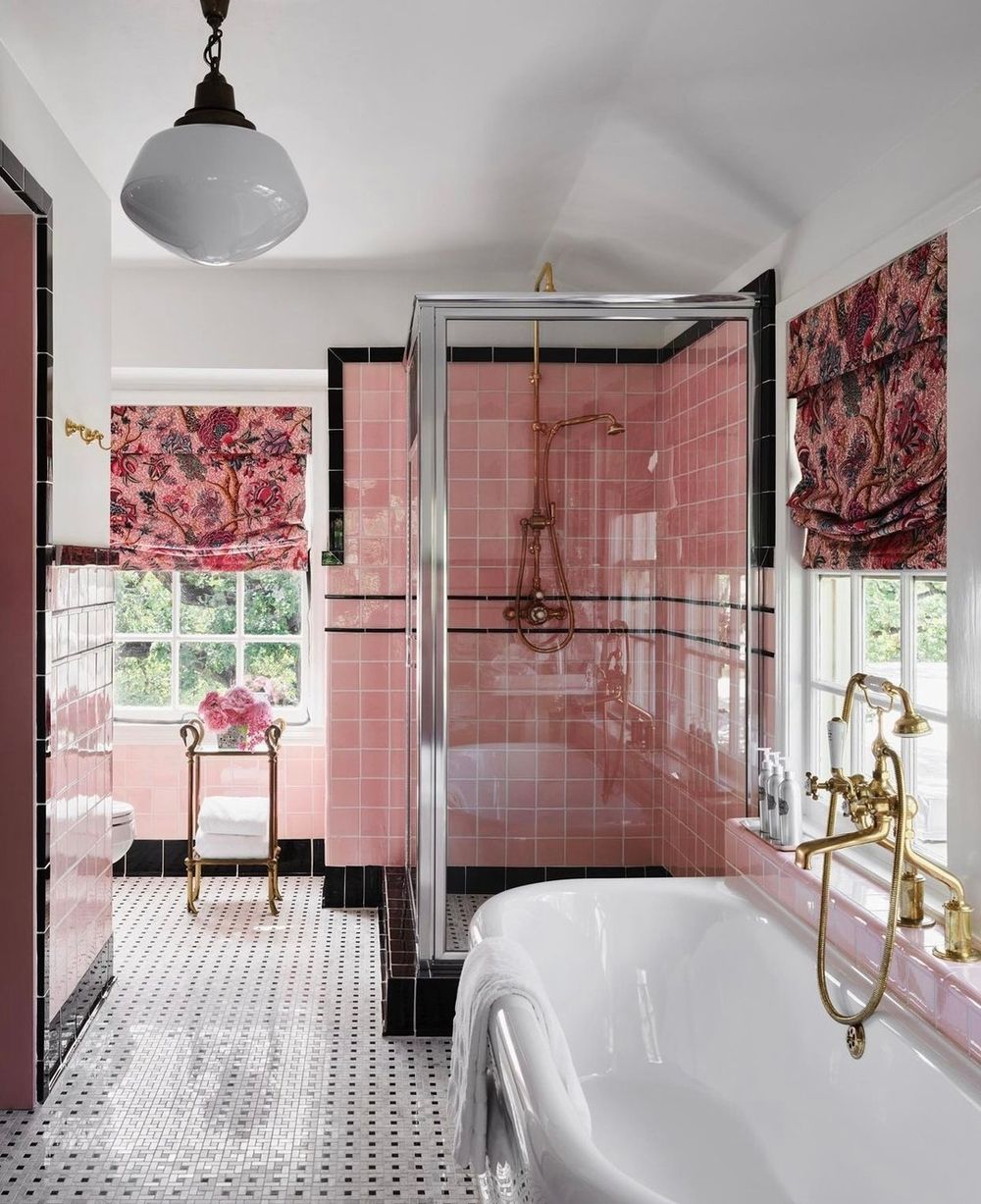 Pink Marble Vanity
The pink marble vanity against the patterned pink wallpaper in this small bathroom is lovely.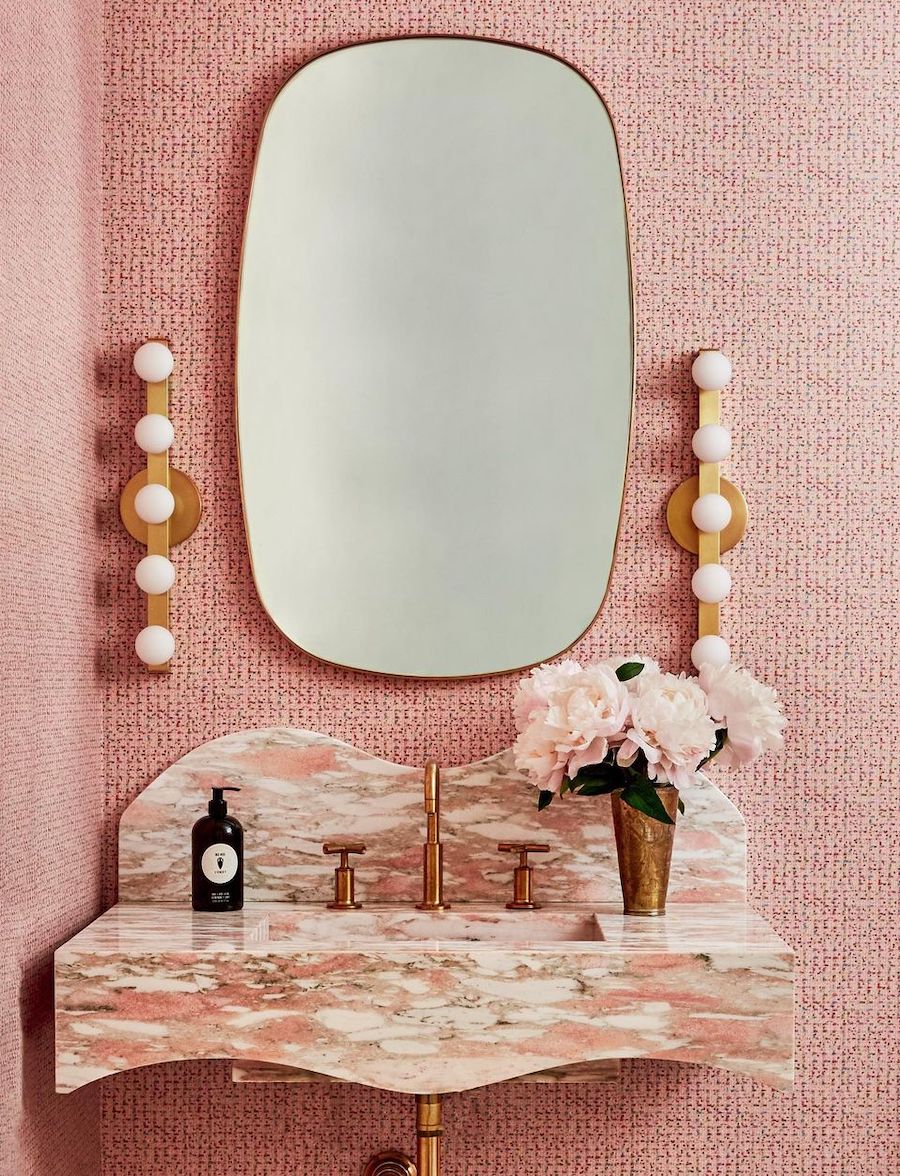 Pink Shiplap Walls
This bathroom features pale pink tones including a rose blush vanity and vertical shiplap walls. It's toned down, subtle, and chic.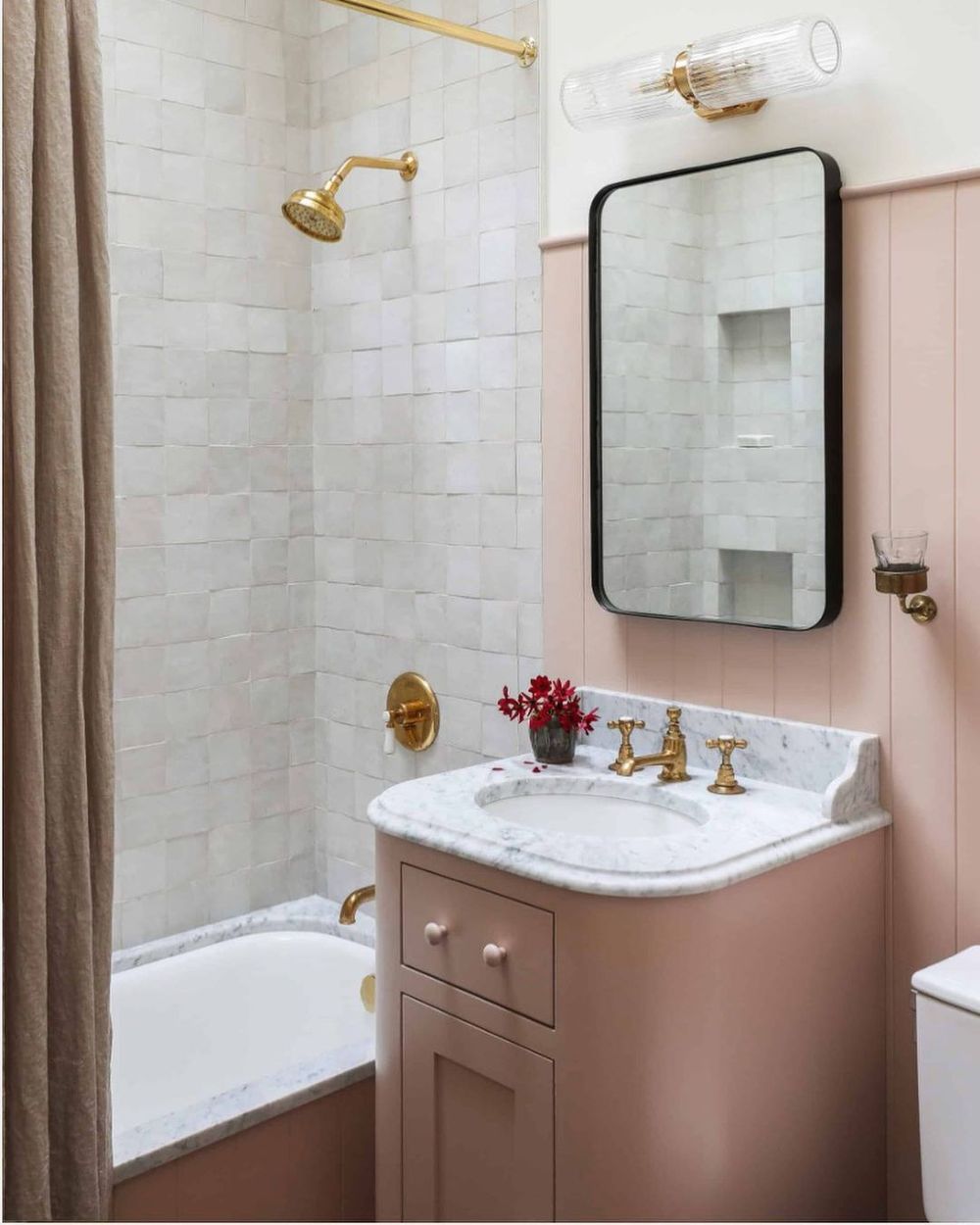 Pink Shower Tile
The pink shower tile in this bathroom create a cozy and feminine design.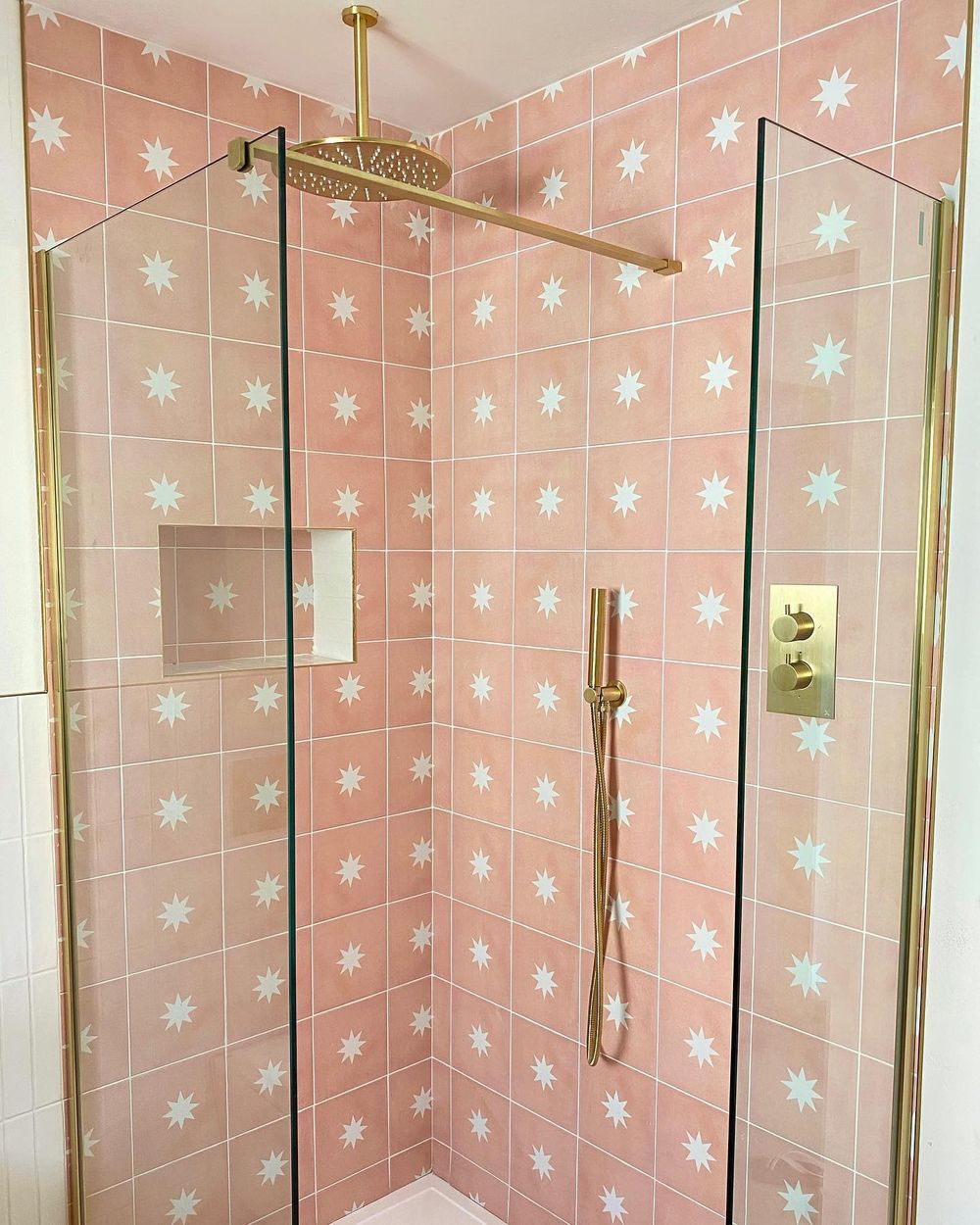 Pink Minimalism
While pink is a bold color to choose for a bathroom, keeping the design as minimal as possible makes it work well!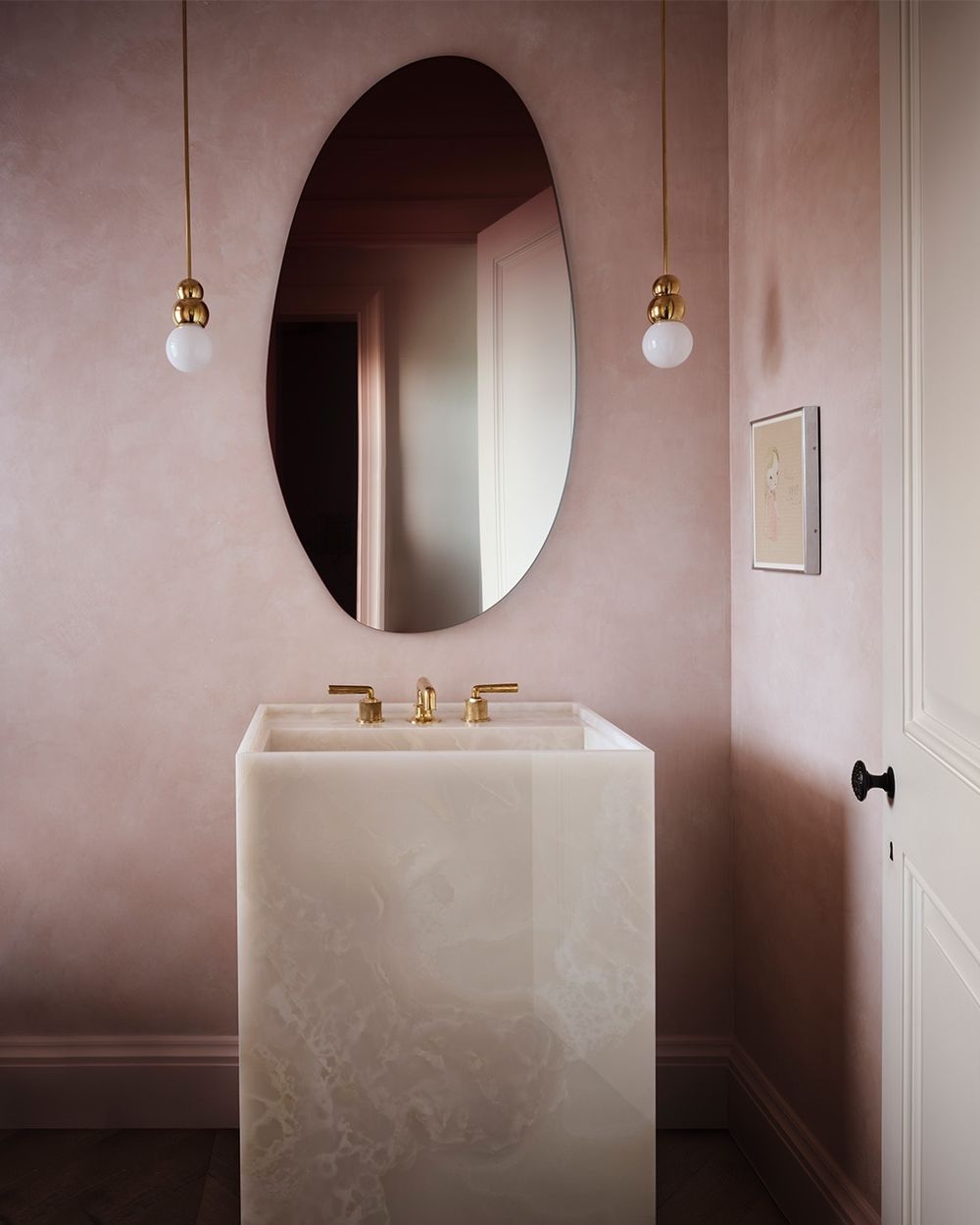 Pink Backsplash
This bathroom design is mostly white with a splash of pink tiled backsplash to give it some energy!
I hope you enjoyed these pink bathroom ideas!