Madrid is home to some of the most talented and innovative interior designers in Spain. In this historic city full of beautiful architecture and rich culture, Madrid's interior designers are creating stunning spaces that showcase both classic and contemporary Spanish design. From restoring ornate historic buildings to reimagining modern apartments, Madrid's top designers are shaping the look and feel of Spain's capital.
In this blog post, we'll introduce you to some of Madrid's leading interior designers and design firms. We'll look at their signature styles, highlight some of their most amazing projects, and show how they are blending traditional and modern elements to create unique interiors that capture the spirit of Madrid.
Whether you love bold colors and patterns or prefer a more minimalist look, you're sure to be inspired by the incredible work of these visionary Madrid-based designers. So read on to learn about the interior designers helping to redefine and reinvent spaces in this vibrant capital city!
Miriam Alia
There's something about Miriam Alia's darling interior spaces that makes me want to jump inside a fifties period film like Catch Me If You Can. Her space was curated by her very own interior design firm team. The carefully placed furniture exudes the simplicity that modernist design was known for smooth lines, easy shapes, and soft tones. Only occasionally does her space include a more intricate piece like the gilded-edge stool near the dressing station.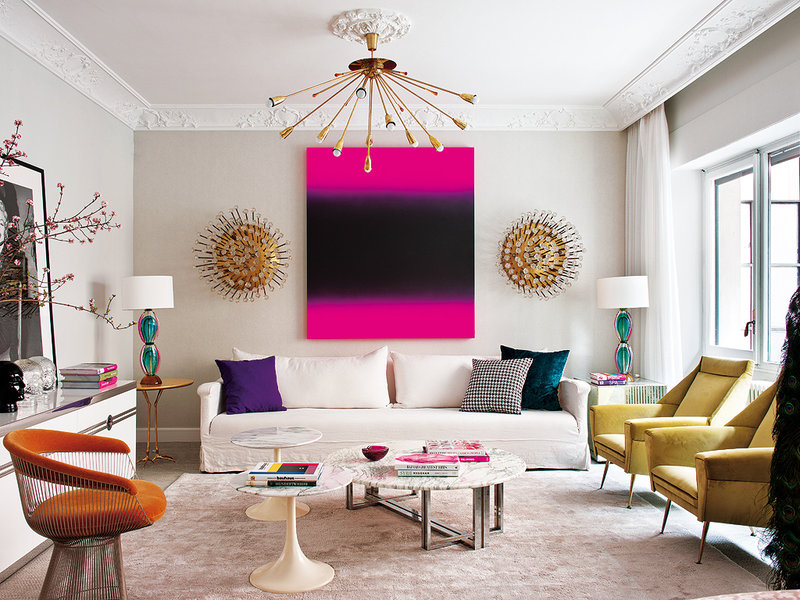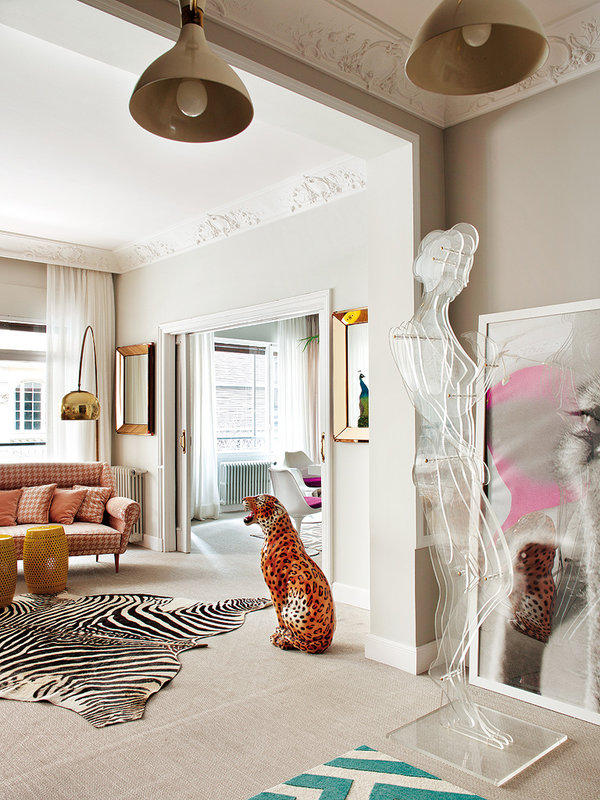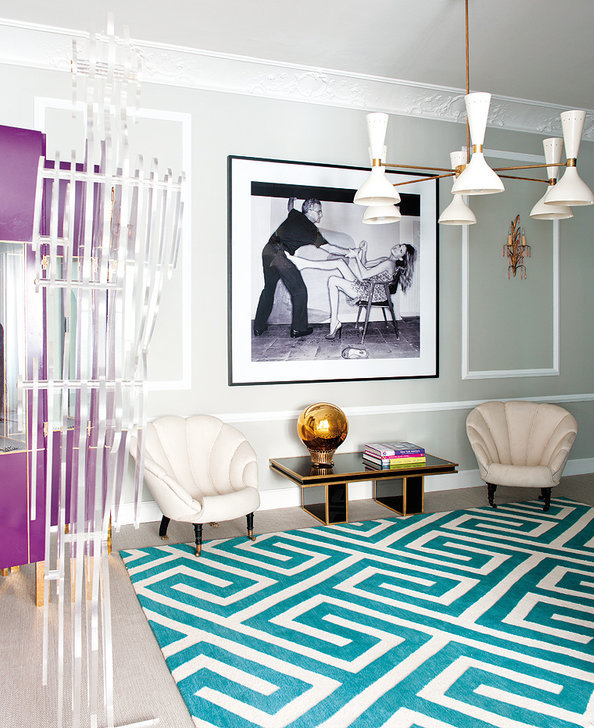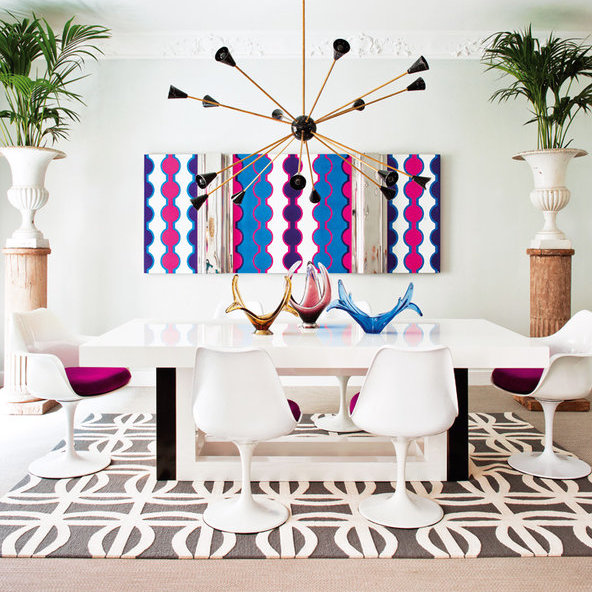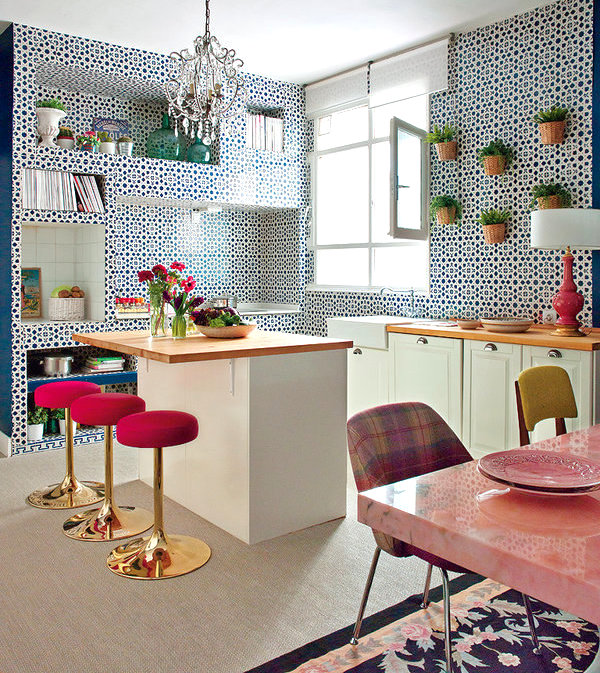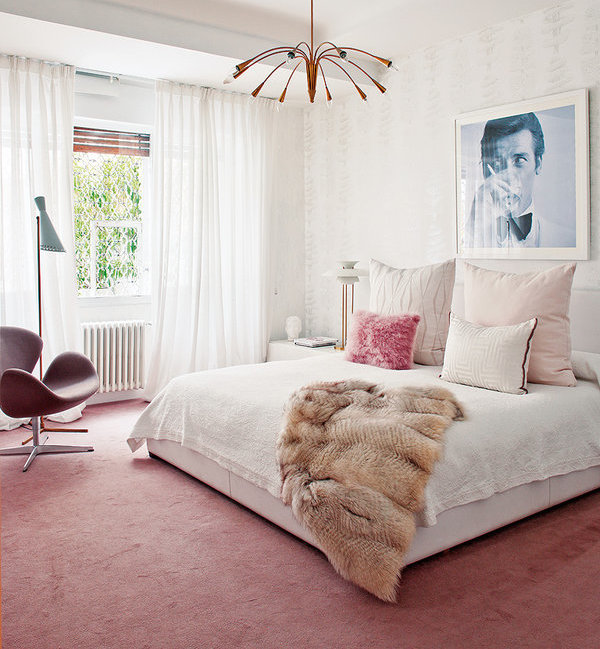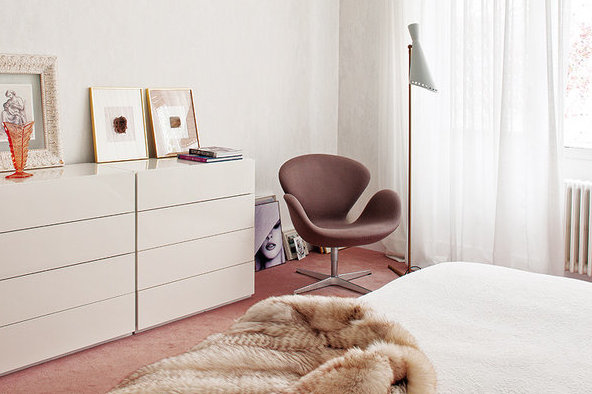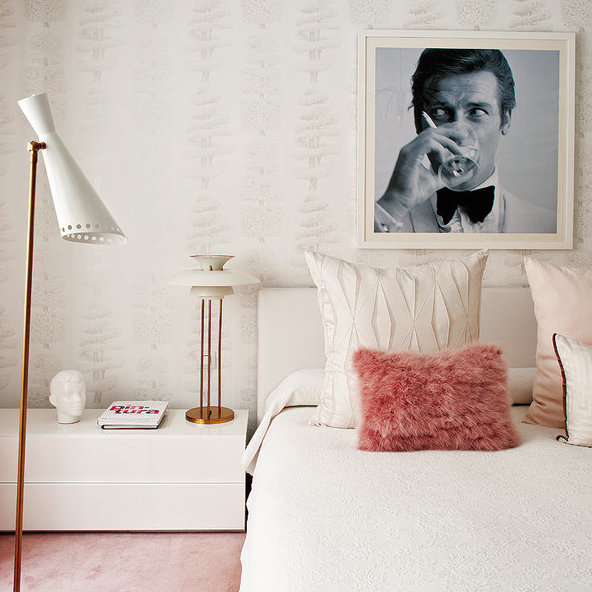 Miriam Alia has wow-ed us with a feminine and elegantly designed space, shown here by Elle Decor Spain. Featuring softly muted tones like blush and pale grey, the spaces are inviting, yet calming at the same time. The bedroom's charming headboard evokes the romantic glamour of old Hollywood, while the ceiling light fixture of the living room is reminiscent of mid-century modern vintage style.
Beatriz Silveira
Beatriz Silveira's designs have just the right amount of color injected giving them life and character. Silveira has a clear penchant for vintage-style furniture which brings a grandeur to the rooms she designs. I particularly love the muted tones she uses with the velvet chairs in the dining rooms – one a soft turquoise, and another a muted blush color. Gold and brass are also well-incorporated throughout the spaces.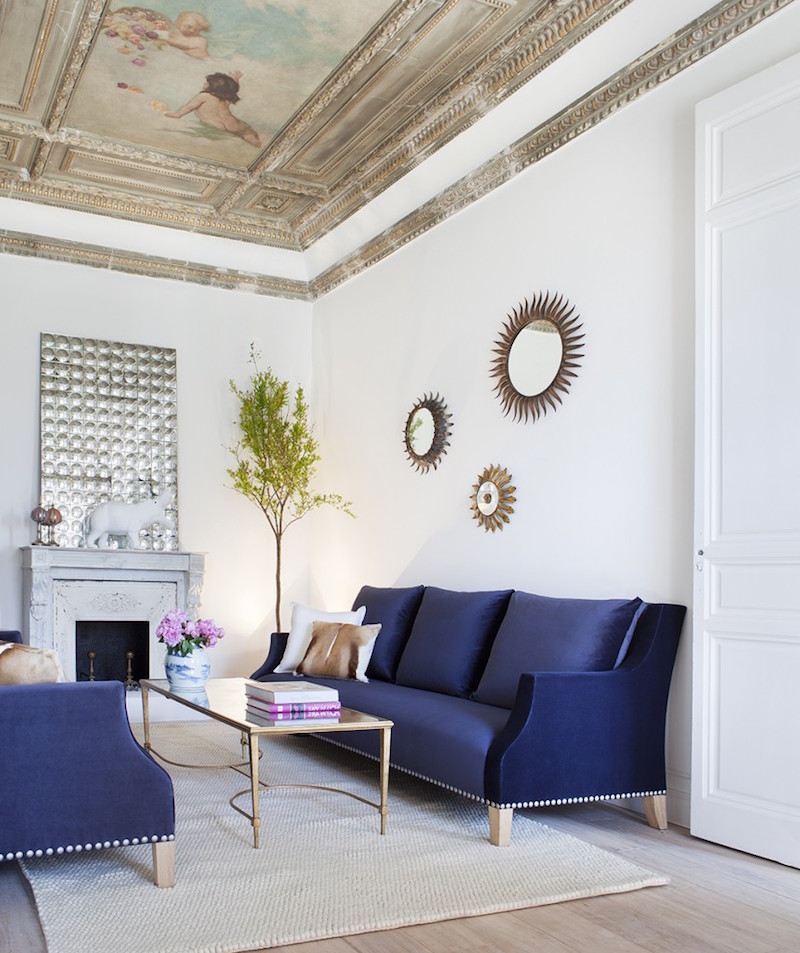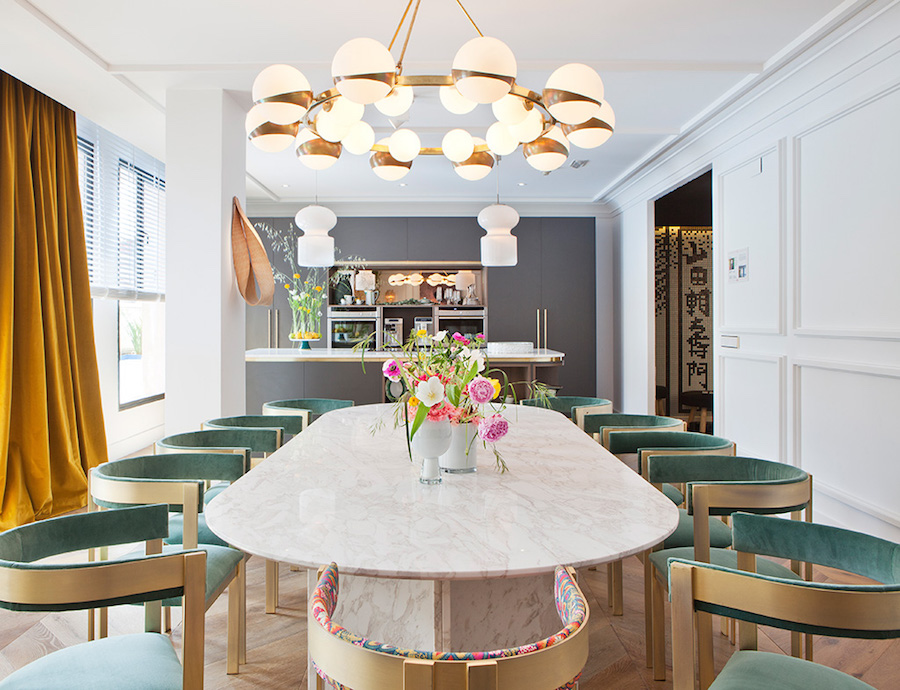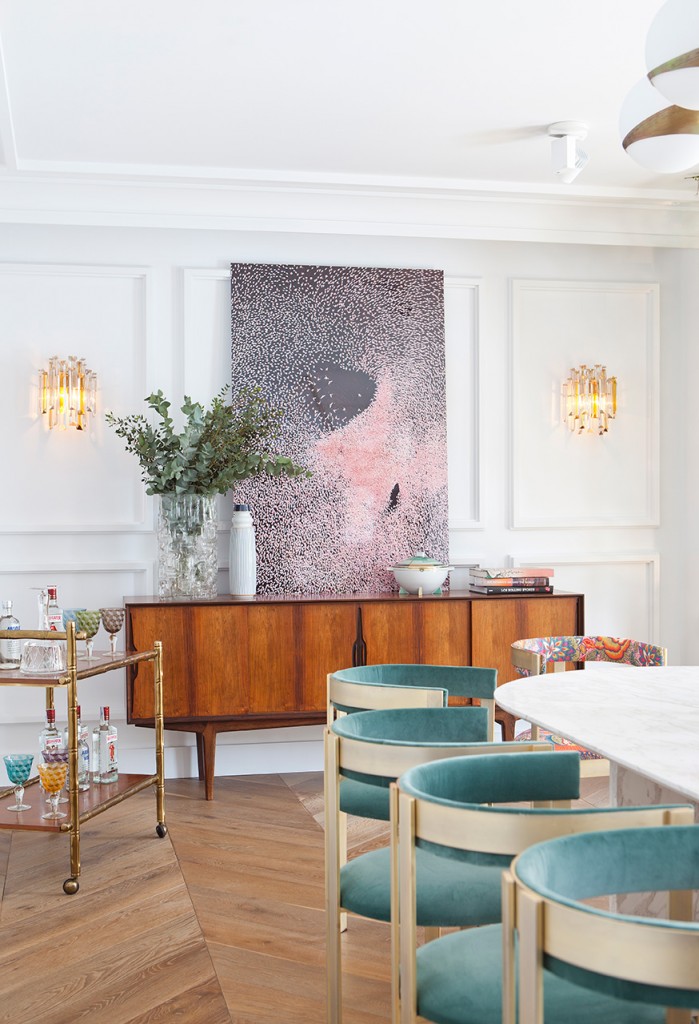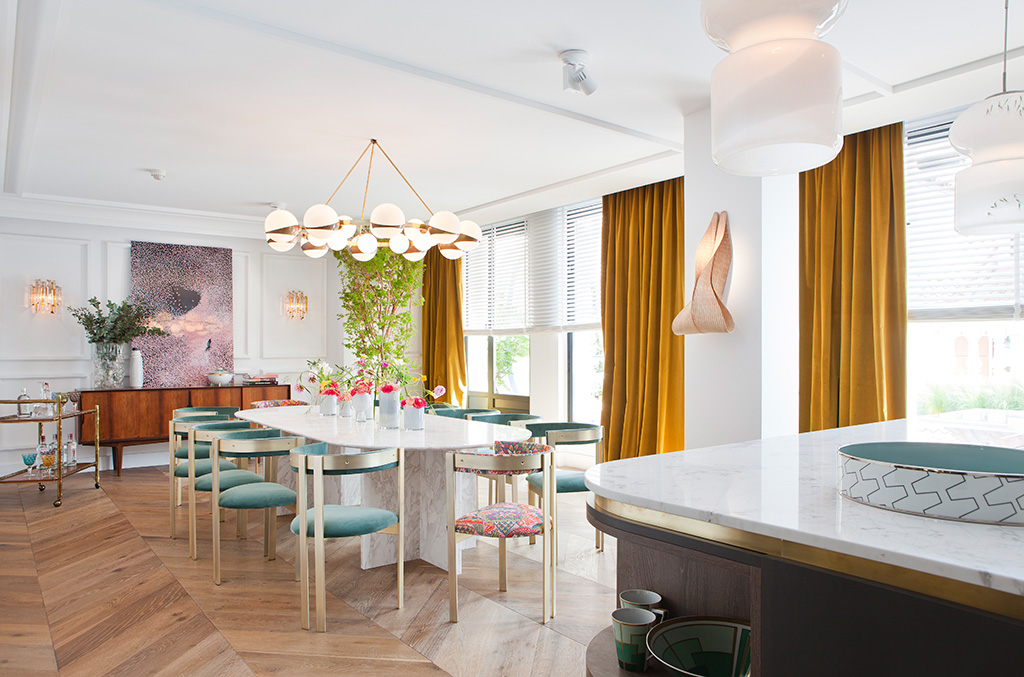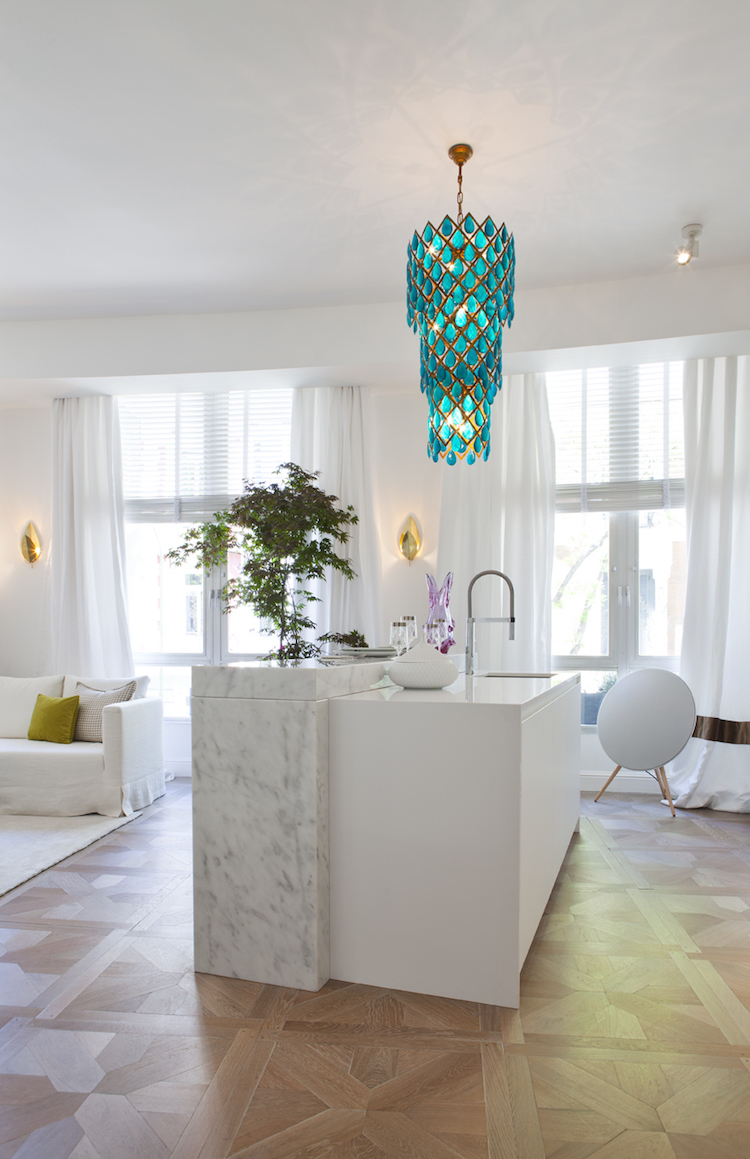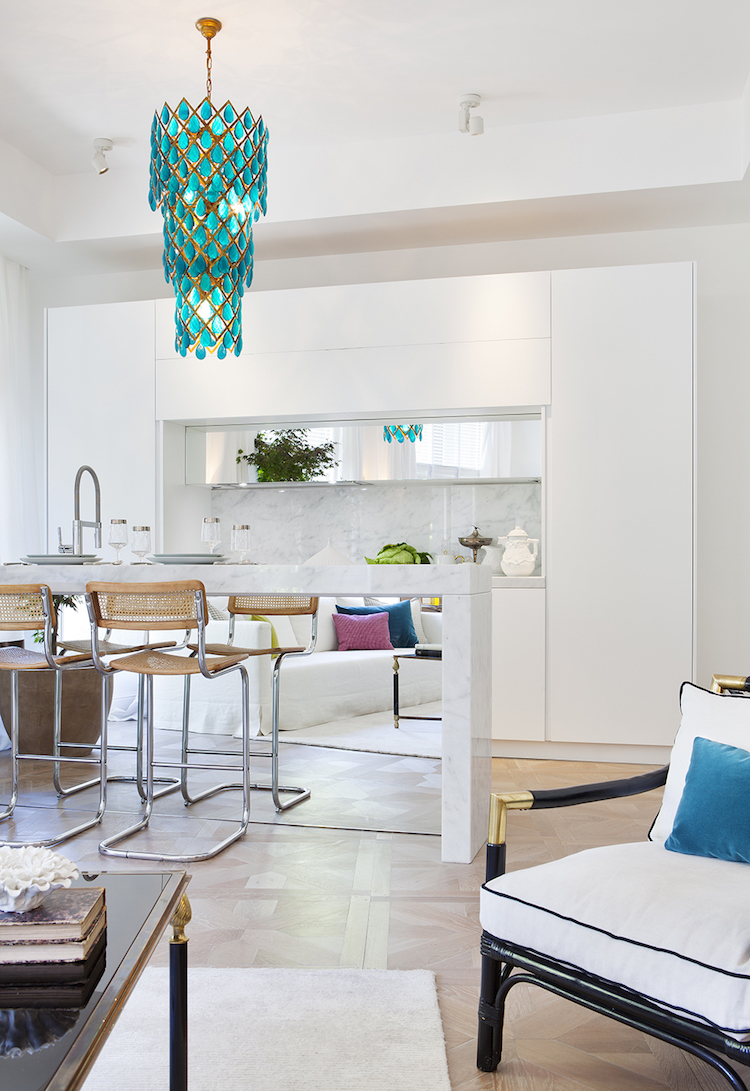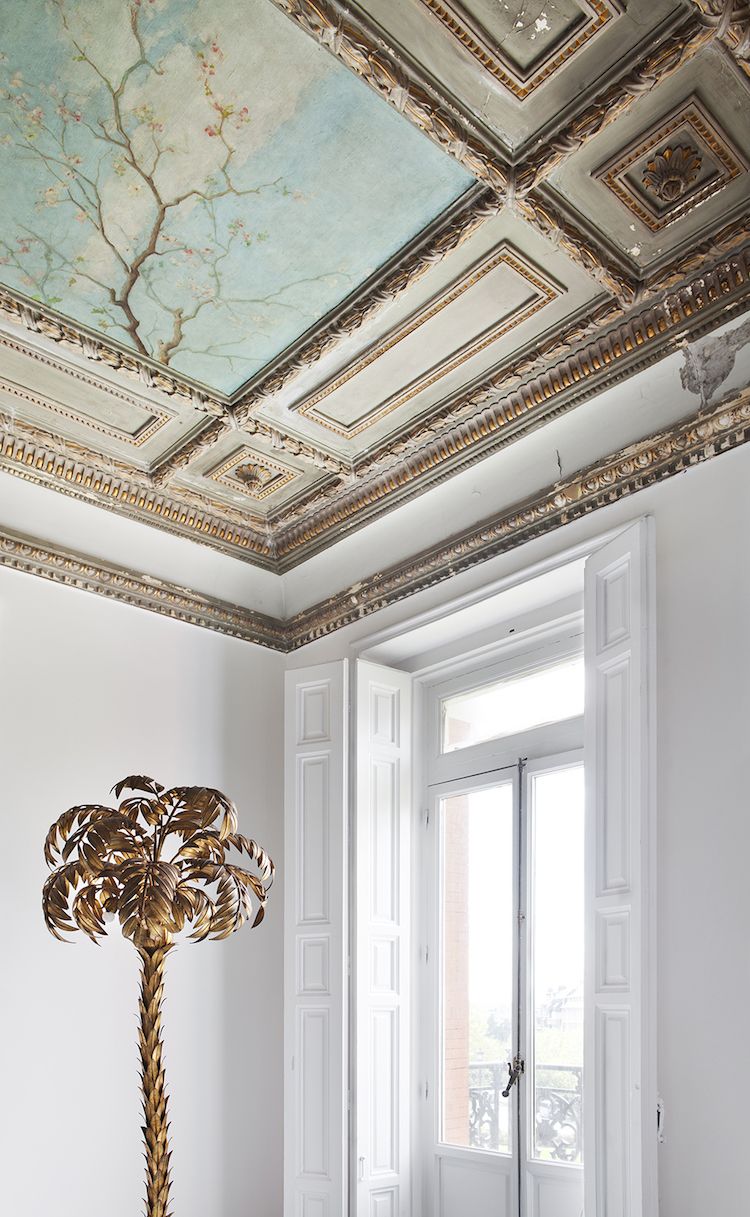 "My main objective when facing a project is to capture the sensitivity, tastes and lifestyle of my clients, making the decoration of their homes a particularly exciting and participative moment for them." – Beatriz Silveira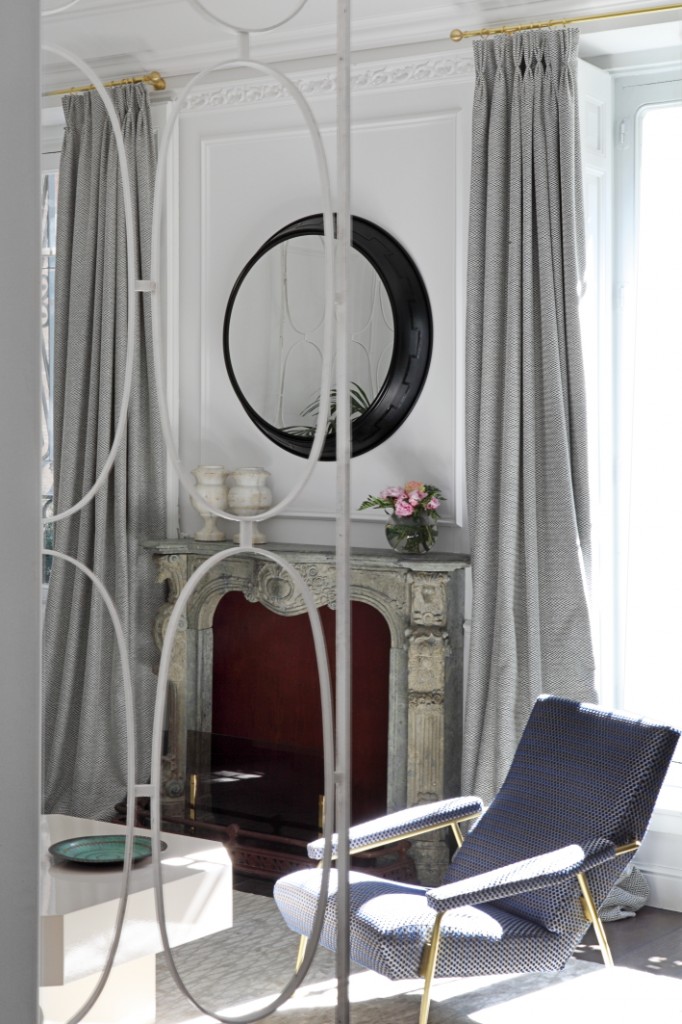 "Aesthetics and functionality are not at odds, a space can transmit strength and personality at the same time as harmony and warmth. The key is in the balance and in the selection of each piece. " – Beatriz Silveira