I recently discovered the husband and wife design team of Gulmen Interiors, based in Istanbul, Turkey. If you love pastel colors and contemporary interior design, then you will love the work of Seyma and Ahmet Vedat Gülmen.
While the team works on both commercial and residential projects, a recent home renovation really caught my eye. Included are several pieces of furniture designed by the Gulmen team.
The Earrings chair, Shamble chair, Voc sofa, and chair are all designed by Şeyma Gülmen. The Nyks table is by Rana Güneş. The Waves console table is by Tuğba Ata. The Choppy coffee table is by İrem Erekinci. The art is by Esra Gulmen, the curtains and cushions are from Dedarmilano, and the pendant is by Atelier Areti. The rug and mirror are custom-made.
Here is a closer look at the green arches which separate the living room from the dining room. I love the juxtaposition of contemporary architecture with the original crown molding of this apartment.
Here are some other inspiring residential projects by Gulmen Interiors.
This is a lovely home office designed for a home on the Arabian peninsula. I love the mix of traditional and contemporary design elements. A formal executive desk sits across from a contemporary coffee table and contemporary sofa.
Here is the kitchen for a house design in Germany.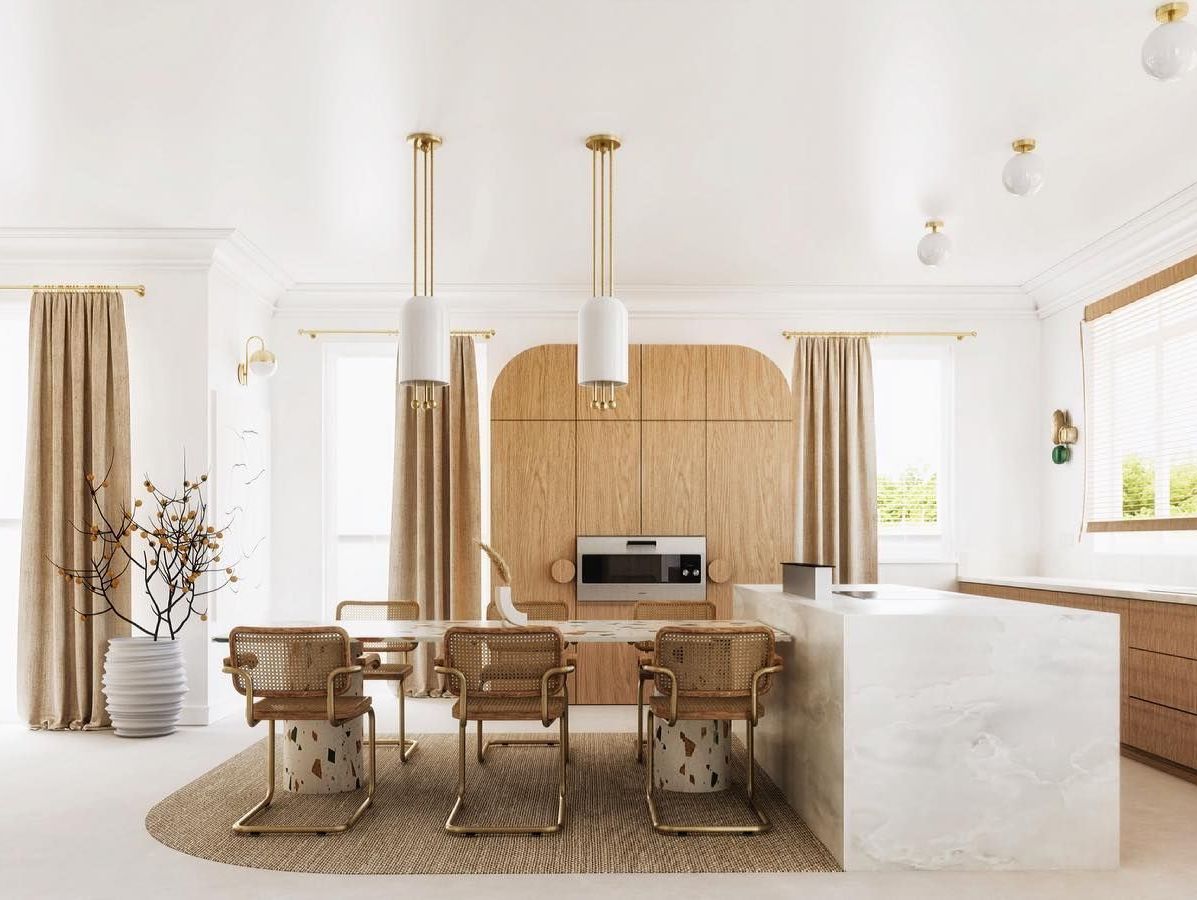 Here is the neutral living room with contemporary furniture for a house design in Germany.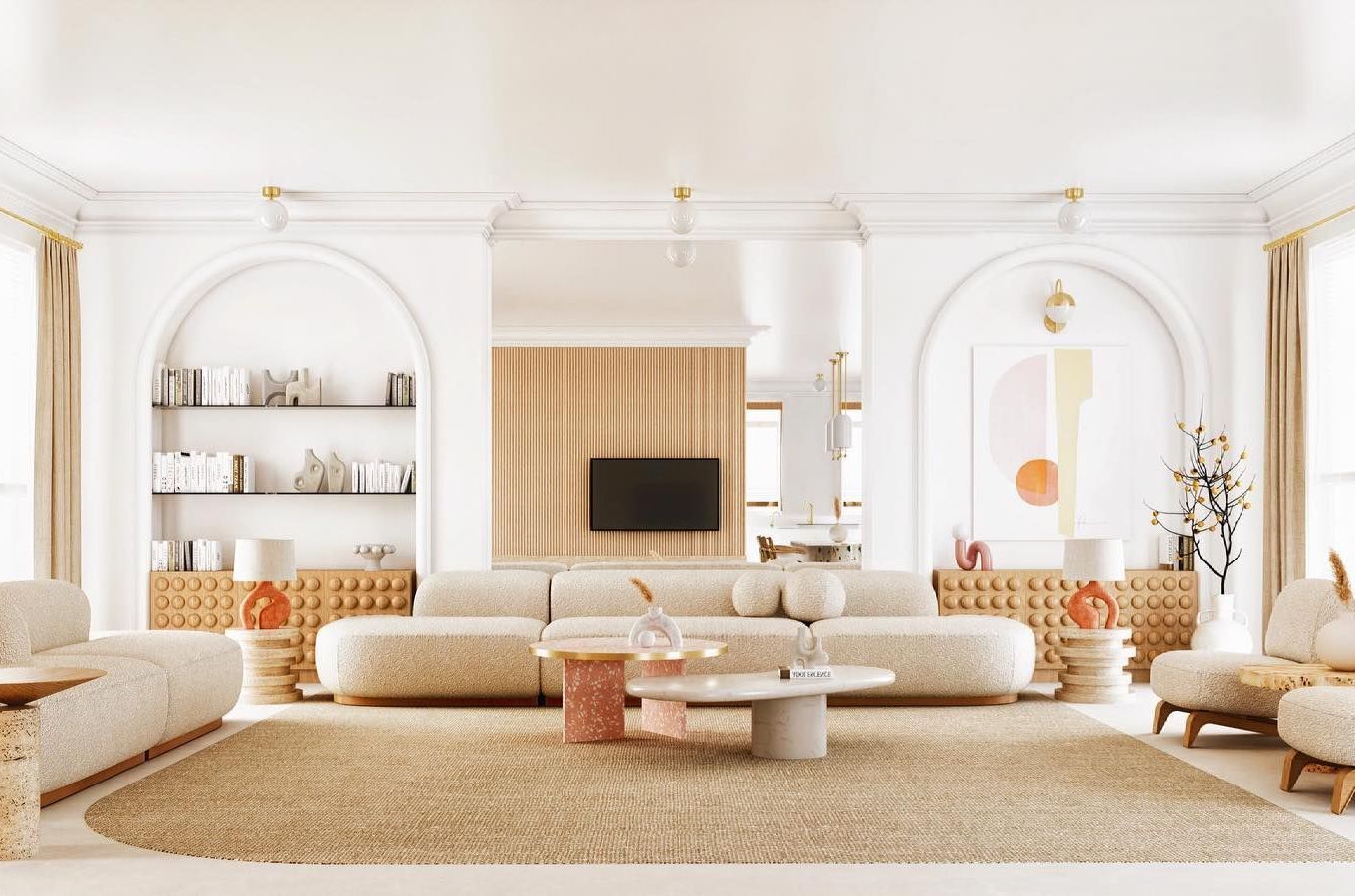 This is a lovely bathroom design with pink onyx marble, brass hardware, and wood wall paneling.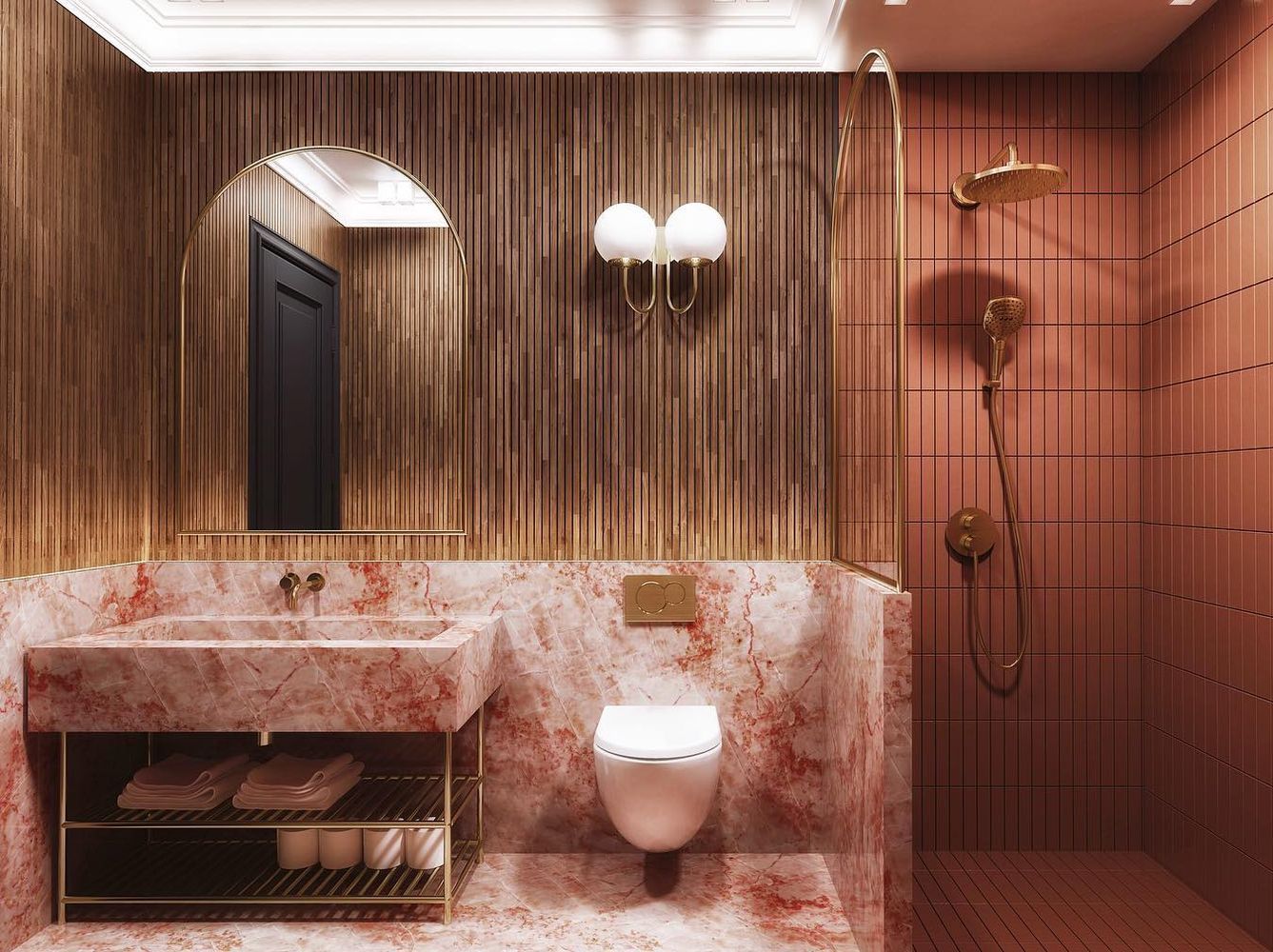 What do you think?