Brass is the finish of choice these days and if you're in the middle of a bathroom renovation, then you may be considering brass hardware and brass fixtures for your project! Brass bathroom hardware gives your space a vintage, modern farmhouse feel.
Brass Bathroom Hardware
Here are some ideas to consider if you're looking for ways to incorporate brass into your bathroom hardware. I'd recommend going with antique brass finish or a brushed brass finish which are less shiny/gold, and more aged.
1. Brass Bathroom Vanities
I love the look of a brass bathroom vanity or brass washstand. Typically the sink top portion is made of marble, porcelain or a durable painted clay. Here are a few affordable brass bathroom vanities and washstands:
2. Brass Bathroom Faucets
Antique brass bathroom faucets can add a touch of charm to your bathroom. Here are our favorites:
3. Brass Bathroom Mirrors
Swapping out your old mirror for a brass one is one of the easiest and low maintenance ways to add some brass to your bathroom!
4. Brass Bathroom Sconces
Brass bathroom sconces can light up your bathroom and match your other brass fixtures perfectly!
1-2 light scones are great for single vanity bathrooms and can be placed above the mirror or on either side:
3 & 4 light brass scones are best for double vanities:
5. Brass Bathroom Hooks
You can hang brass hooks on the walls of your bathroom to hang bath towels, hand towels, robes and clothes.
6. Brass Towel Racks
If you have a bit more space in your bathroom, you may want to add a brass towel rack to hang your towels to dry in the bathroom:
7. Brass Toilet Paper Holders
A Few More Brass Hardware Ideas
Here are a couple more brass hardware ideas to consider for your bathroom design:
Brass Bathroom Hardware Sets
Perhaps the easiest thing to do is just buy a brass bathroom hardware set. This way your design is consistent throughout the space!
Here are our favorite hardware sets:
Brass Bathroom Hardware Inspiration
Check out some bathrooms that use brass hardware in their design!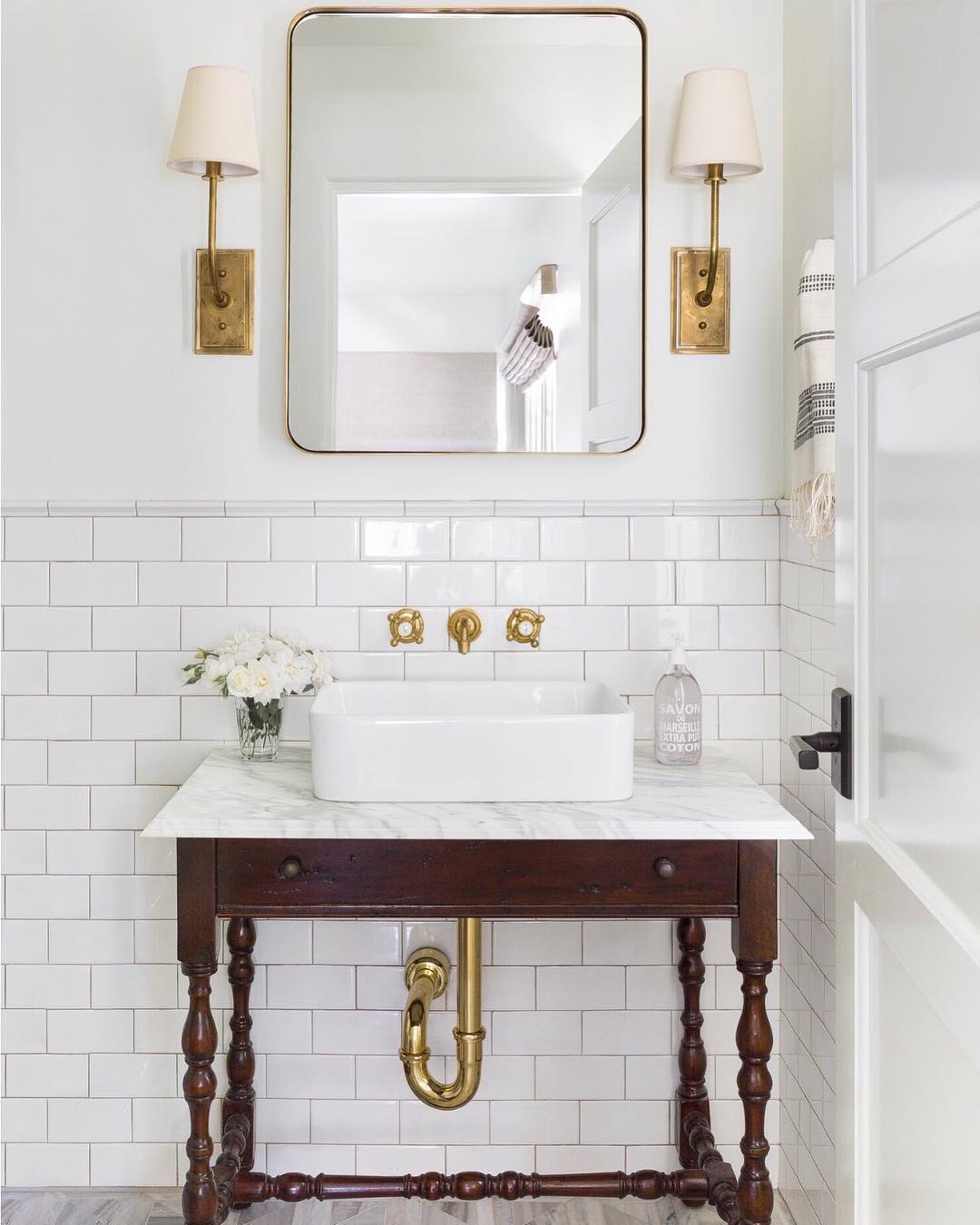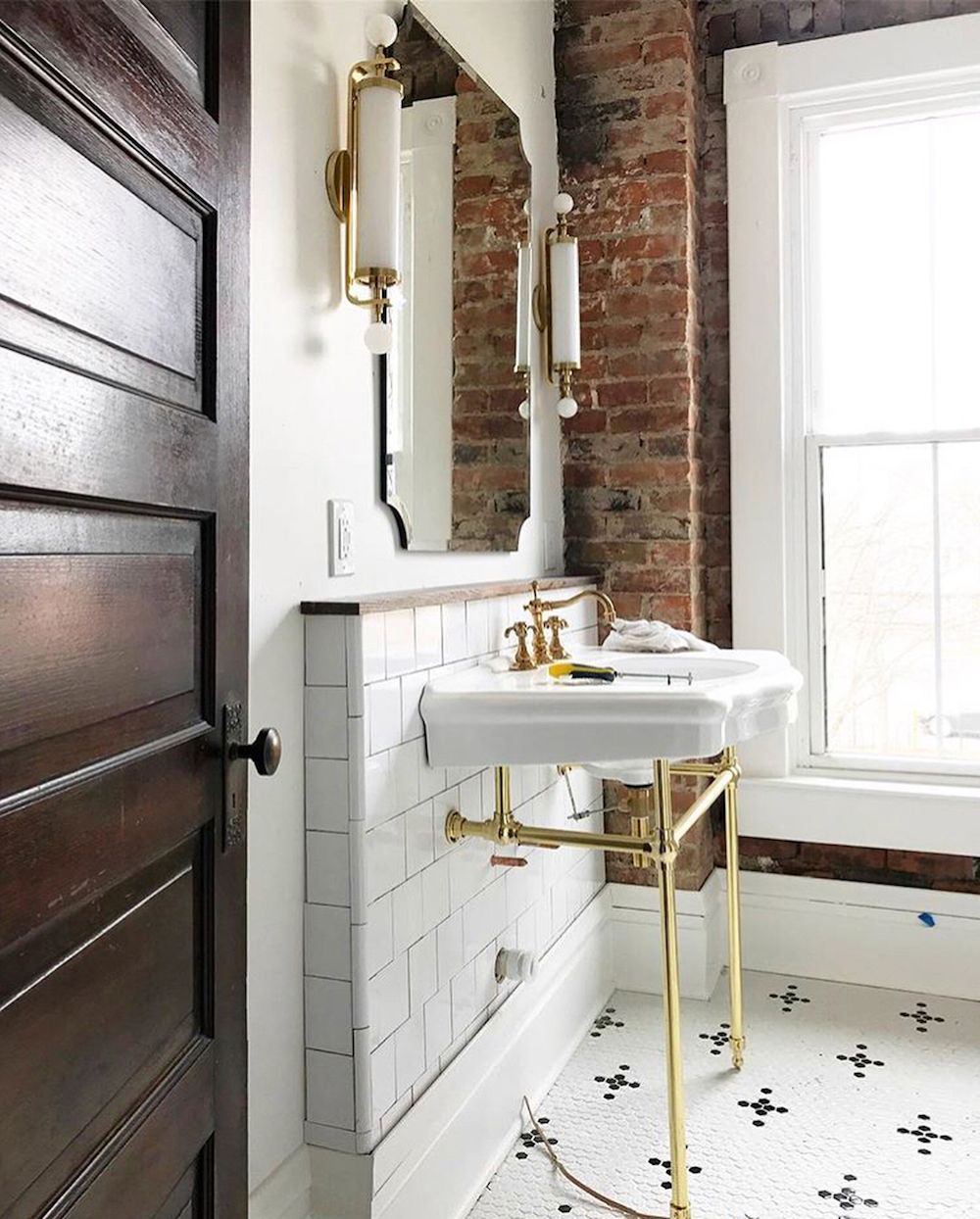 I hope this post helped give you an overview of all the wonderful ways you can decorate your bathroom with brass hardware! Do you have any brass hardware recommendations?