The temperatures are starting to cool down and that means that fall is just around the corner! If you're looking for Farmhouse fall decor ideas, then you've come to the right place. Today I'm going to share with you some great Farmhouse fall wall decor and art pieces that would be perfect for creating a festive autumn spirit in your home.
The walls are a great place to decorate for the fall season ahead. Wall decor can include art, signs, garland, and more decorative objects. When it comes to Farmhouse decor, we love rustic accents and family-friendly designs.
Farmhouse Fall Wall Decor
Let's take a peek at some the most inspiring Farmhouse fall wall decorating ideas and accents!

How cute is this Farmhouse wall sign with a pretty fall garland draped over the top?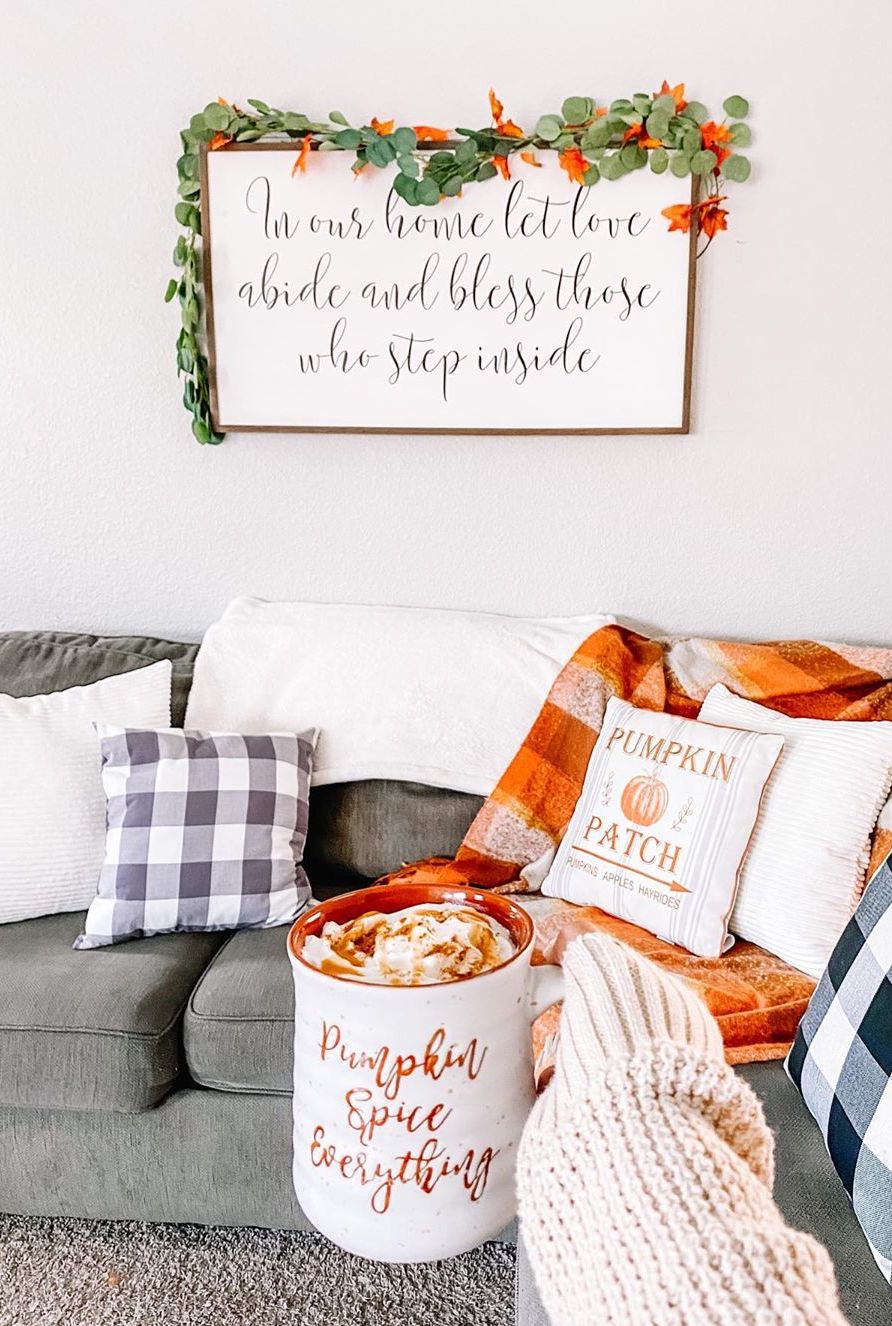 More Fall Decor Ideas
If you're beginning to think about decorating your house for fall, then don't miss our other wonderful autumn-inspired decor guides! From garlands to signs, there are so many DIY crafts you can make at home if you prefer to save some money. Of course, a few charming fall decorations wouldn't hurt anyone, either!
Enjoy the autumn season! Happy curating :)