*This post has been sponsored by Walmart*
There's something about the fall season that makes us feel all warm and cozy inside. So when the temperatures start to drop, it's time to start thinking about decorating the perfect cozy fall accent chair in your home! It's the perfect place to read a book or snuggle up with a warm pumpkin spice latte.
When it comes to decorating an accent chair for fall, there are lots of different directions you can go in, but personally I love the fall decorating trifecta of: a throw pillow, warm blanket, and fall accents!
This look was entirely created with Walmart furniture and decorative accents. Walmart is my go-to home retailer for seasonal style curations and home accents! You can easily sort through the vast selection of fall decor and find just about anything you need to prepare your home for fall and the holidays that come afterwards!
Walmart has become a one-stop shop for furniture, home décor, kitchen items, and more. Their everyday low prices making curating a stylish home attainable for all.
Fall Accent Chair Decor
My favorite part about the fall harvest season is how it's a time to welcome family and friends into our cozy homes. Personally, I want to create as many cozy corners of my home so my guests feel warm and welcome!
My first project was to tackle the corner accent chair in our home. It is a beautiful beige striped chair, which has a slightly farmhouse look to it and works well year round. But during fall, I like to give it a little extra something!
Personally I love simple decorations using mostly neutrals with just a subtle pop of charming fall decor. This look shows off a modern farmhouse aesthetic with autumnal vibes.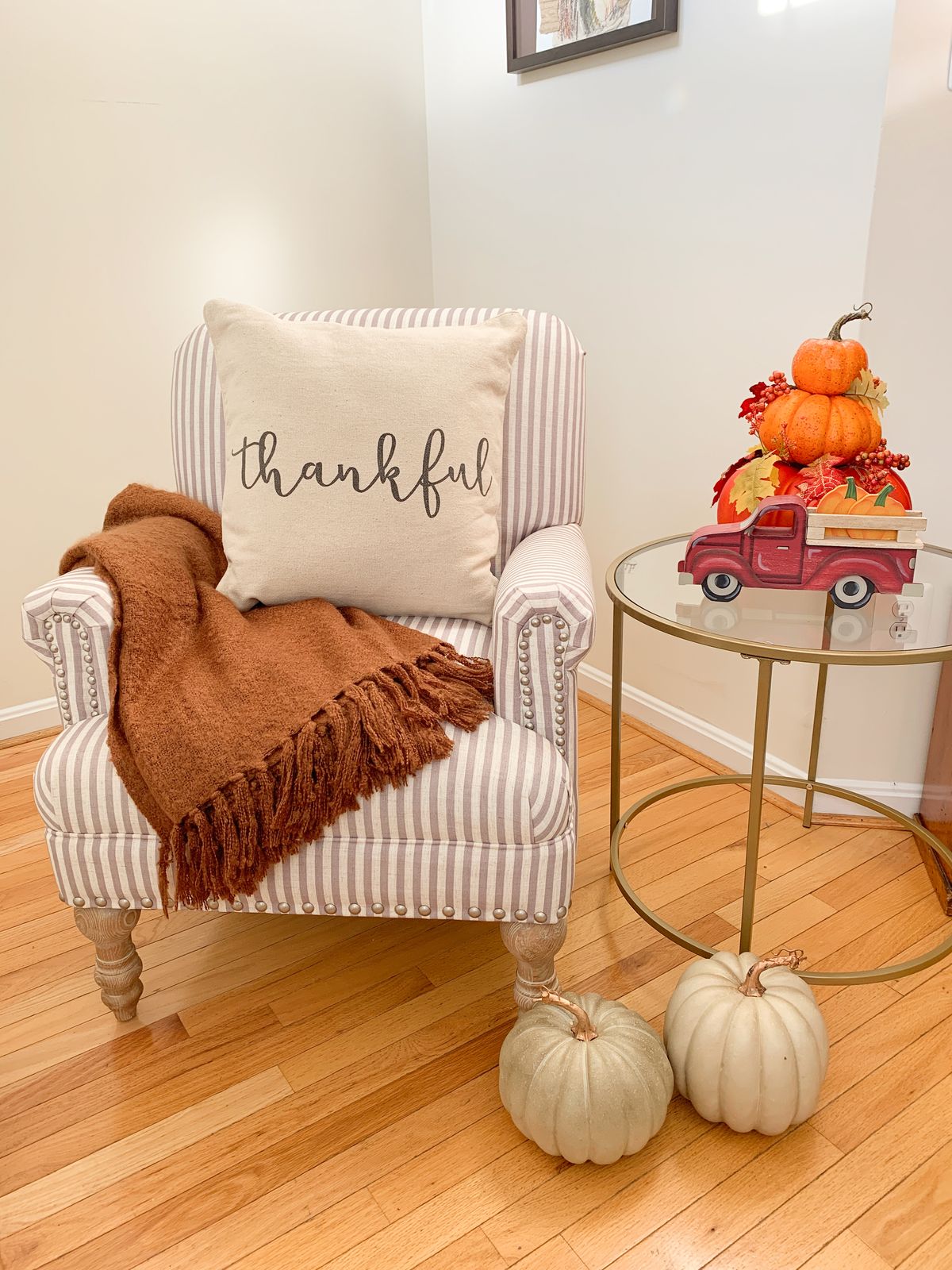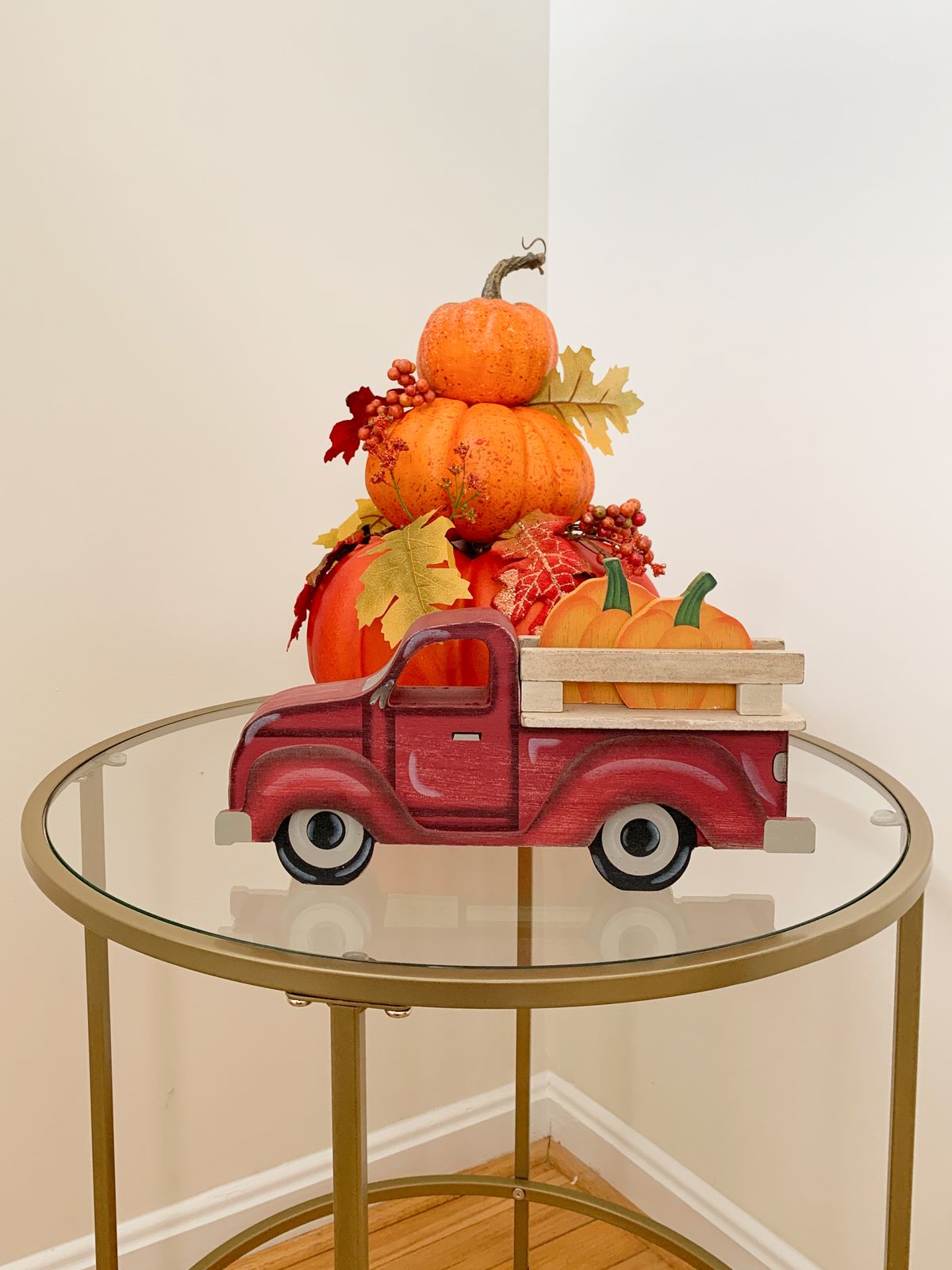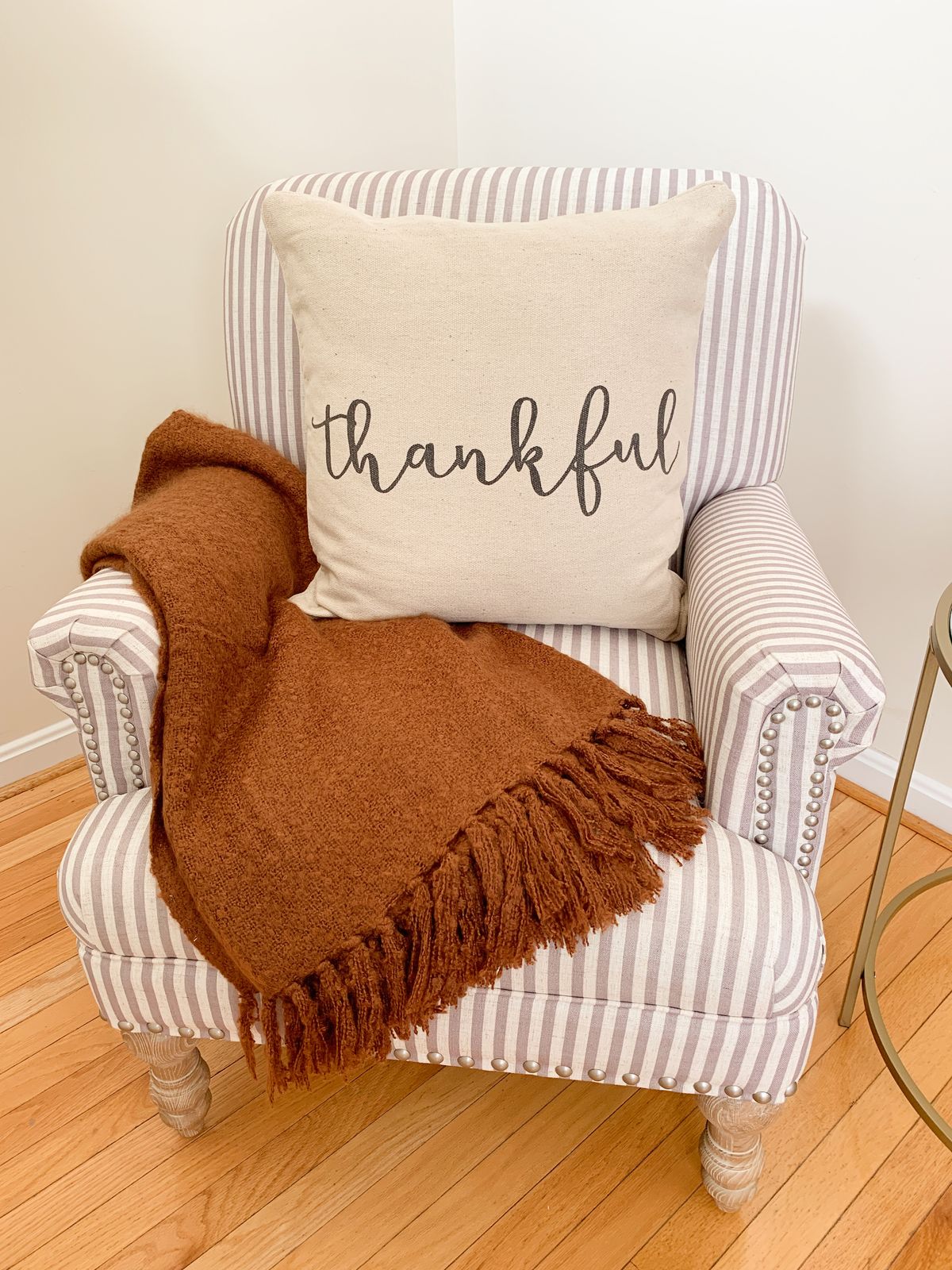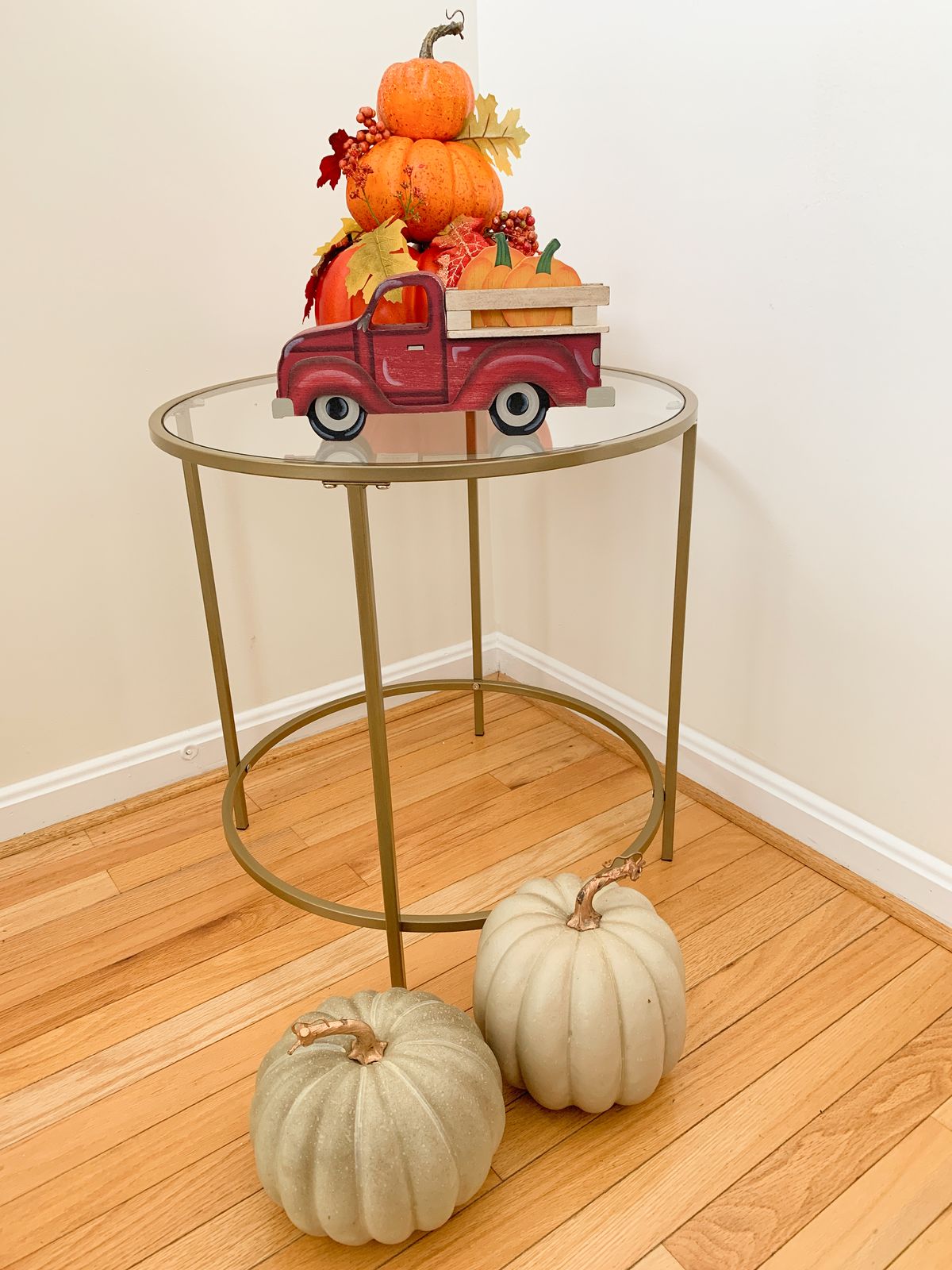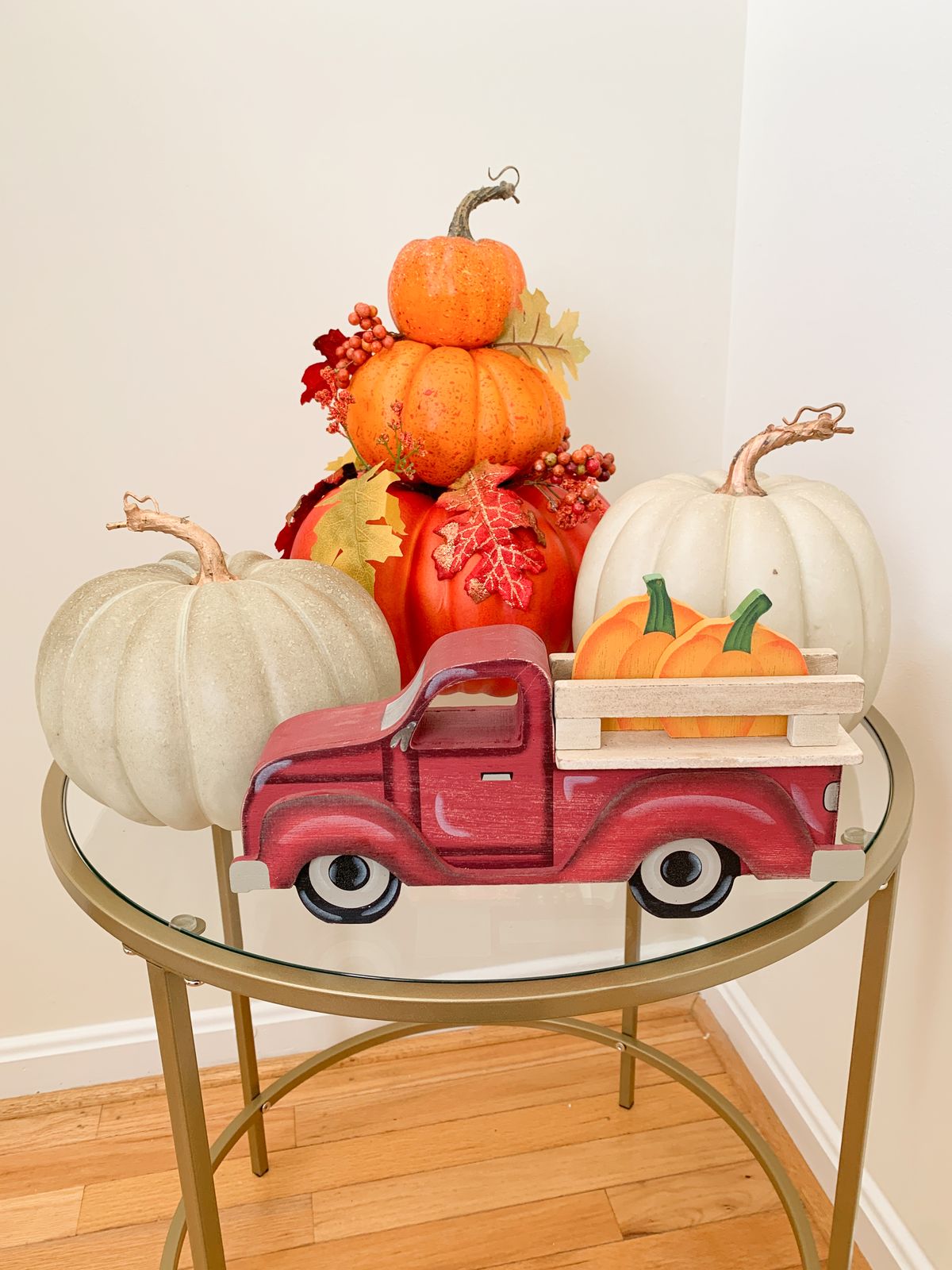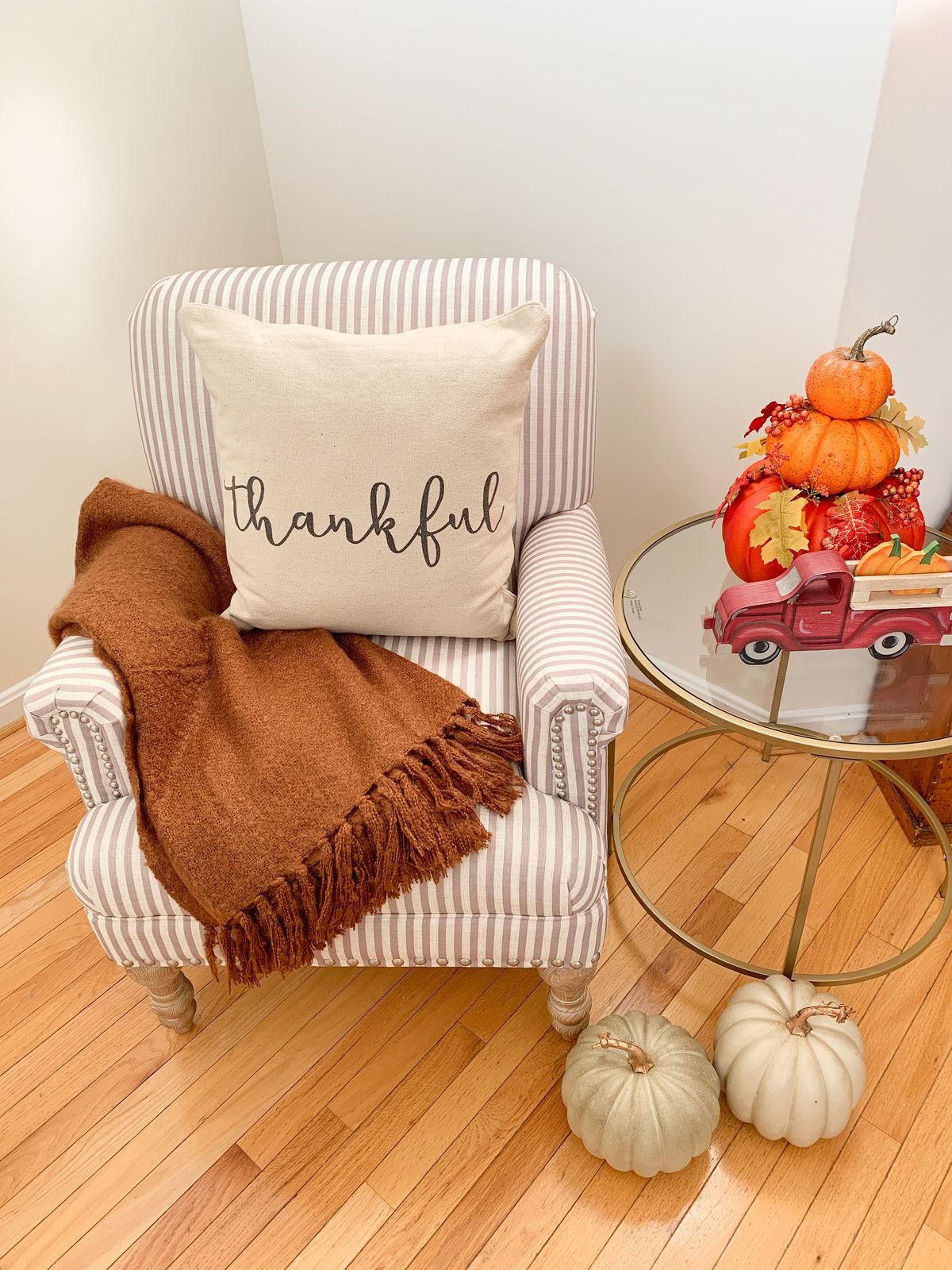 Pin this for later: