In just a few weeks, we'll be celebrating Easter and the resurrection of Jesus Christ. Easter is one of my favorite holidays to decorate around the house for. It's a holiday that is full of optimism and joy. It's about bringing color back into the house after a cold and dry winter season. We hope these Easter home decor ideas will inspire you as you celebrate Easter this spring!
Easter Living Room Decor Ideas
These Easter living room decor ideas will create a cozy space for your family to relax, while appreciating the Easter accents you've curated around the space!
Pink Tulips on the Coffee Table
Pink tulips are the quintessential Easter flower. You should absolutely have at least one vase of these pretty flowers in your home come this spring!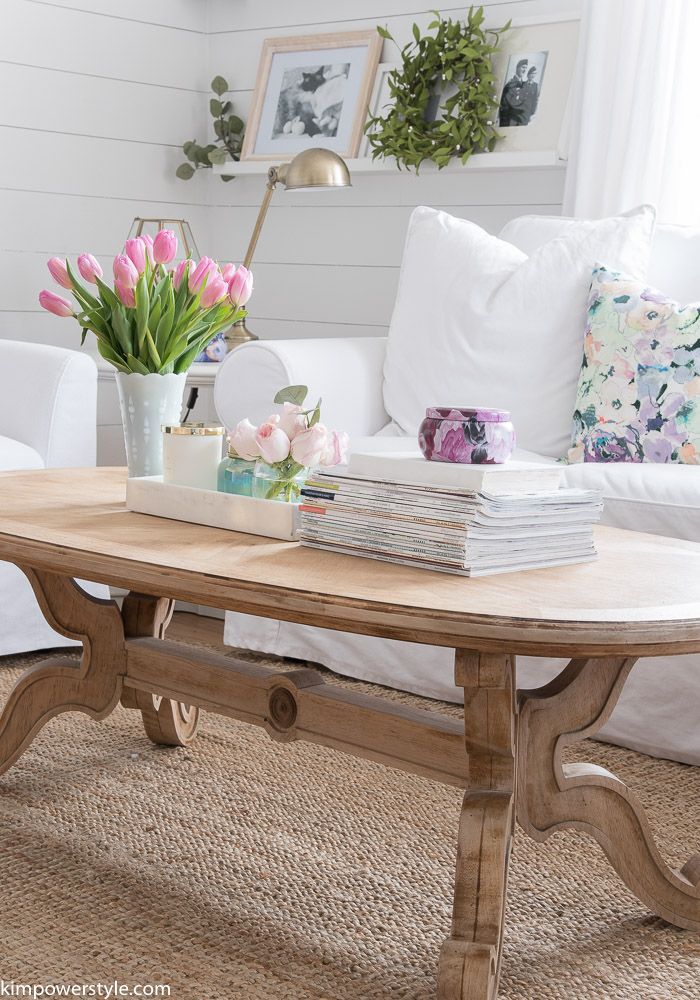 Easter Mantel Decor with Egg Wreath
What a gorgeous Easter mantel decor idea! This festive spring living room features an egg wreath on the mirror, three bunny figurines, egg vases, and a colorful 'Spring' garland hanging across the fireplace mantel. Check out more lovely Easter wreaths for your home.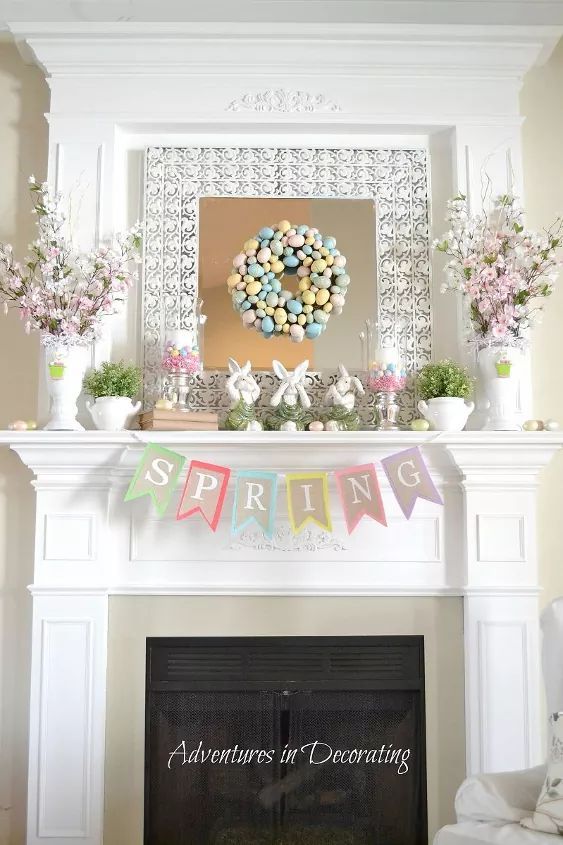 Easter Coffee Table Decor with White Bunny
This is a simple, feminine Easter coffee table decor idea with a pink vase of peonies and a shiny white bunny figurine sitting on a tray.
Easter Dining Room Decor Ideas
From Easter tablescapes to Easter hutch decor, here are the best Easter dining room decor ideas we found! If you are hosting an Easter brunch this year, don't miss our Easter table setting ideas!
Easter Breakfast Nook Decor
I really love this hanging flower trend that I'm starting to see very often in spring-decorated homes! I think the concept is pretty simple: you take a piece of wood with rods (could be a rustic chair back or a wood ladder) and you hang various flower stems so they fall downwards. It almost looks like an upside-down garden!
This one hangs beautifully over an Easter breakfast nook.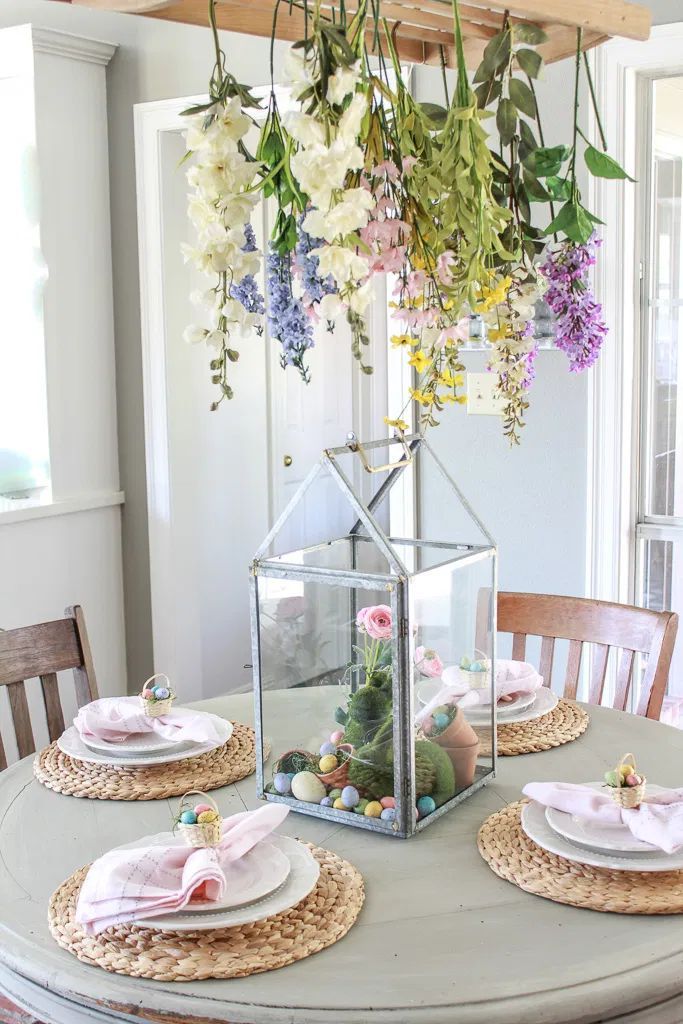 Bunny Tails Behind Dining Chairs
This Easter dining room has two large white vases filled with cherry blossoms and six place settings with Easter bunny decorations around the napkins and on the chair backs! I love the cute bunny tails and bunny ears behind the chairs, such a cute idea.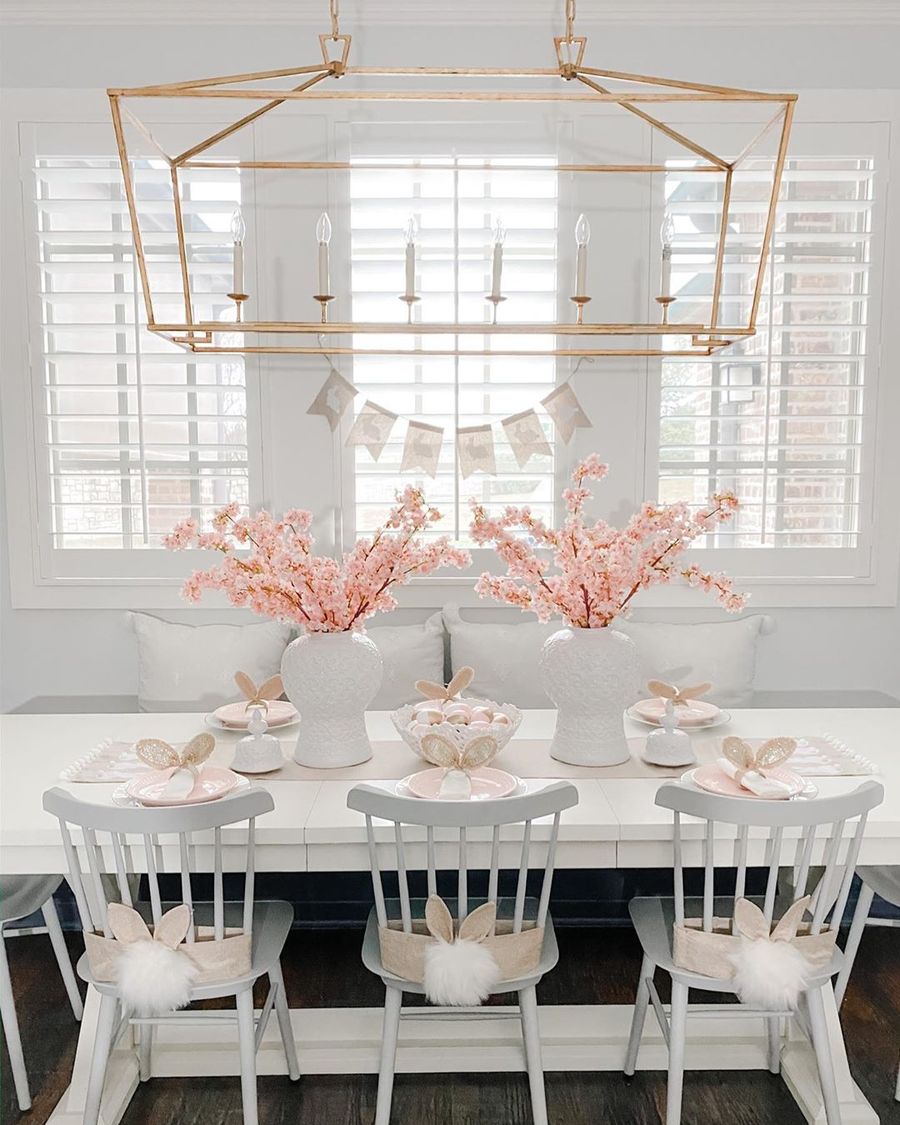 Pillar Candles with Eggs
Easter Tablescape Decor with Gray Bunny
Easter Egg Candle Rustic Easter Centerpiece
This rustic Easter centerpiece was created using three egg-shaped candles, dried flowers, white lace, and a rustic wood tree slab tray.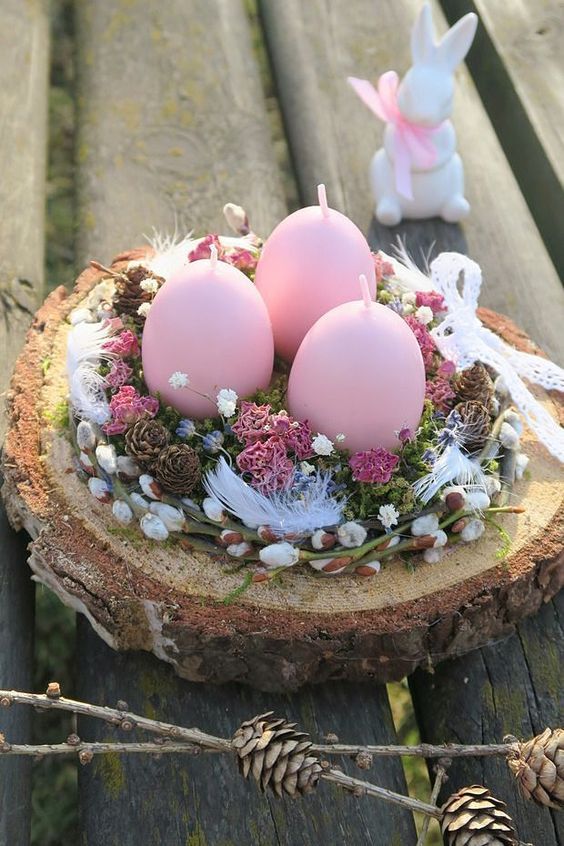 Easter Kitchen Decor Ideas
Keep your spring spirits up as you cook in the kitchen with these Easter kitchen decorating ideas.
Easter Kitchen Centerpiece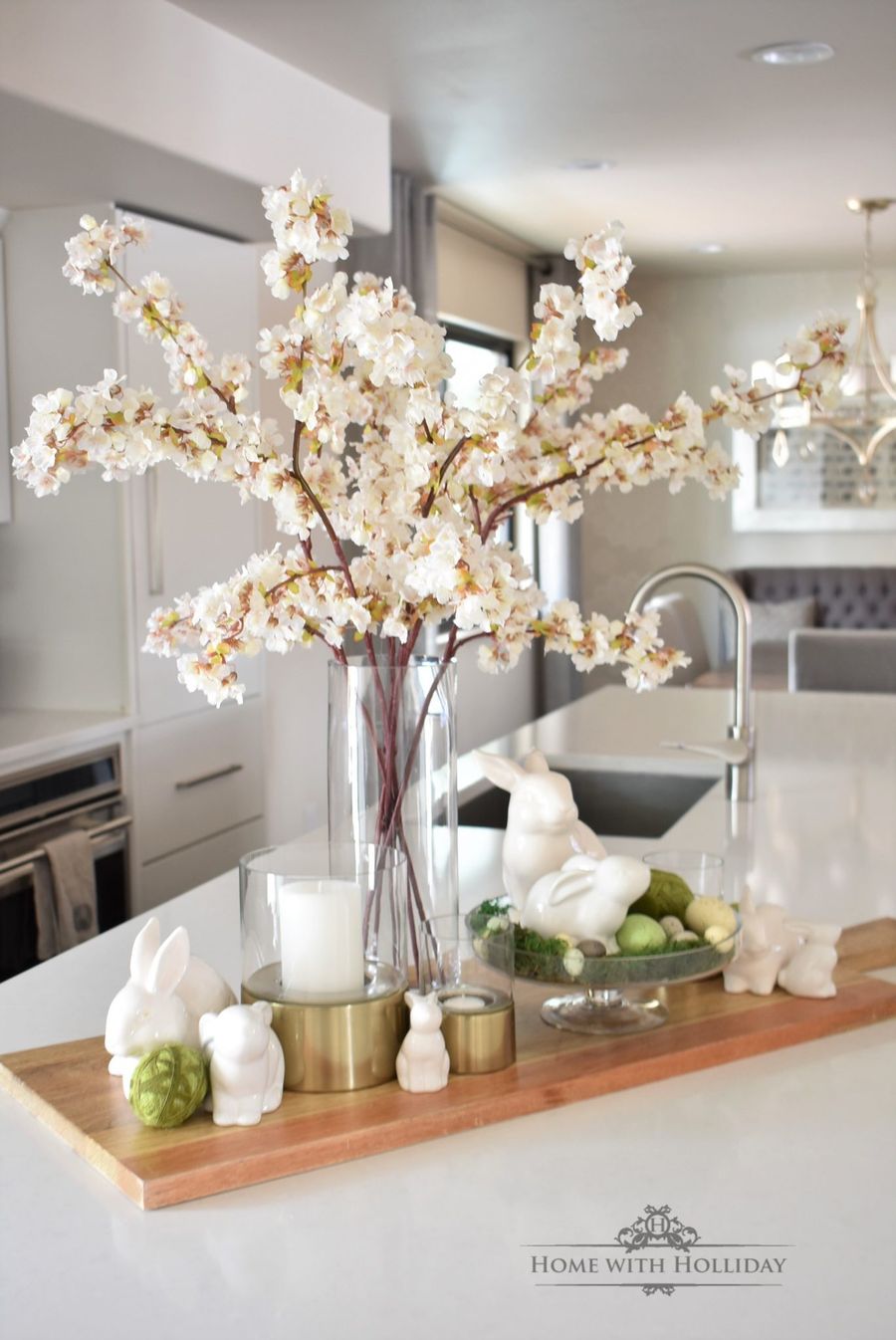 Easter Coffee Bar Decor
Here is an example of a home coffee bar decorated for Easter!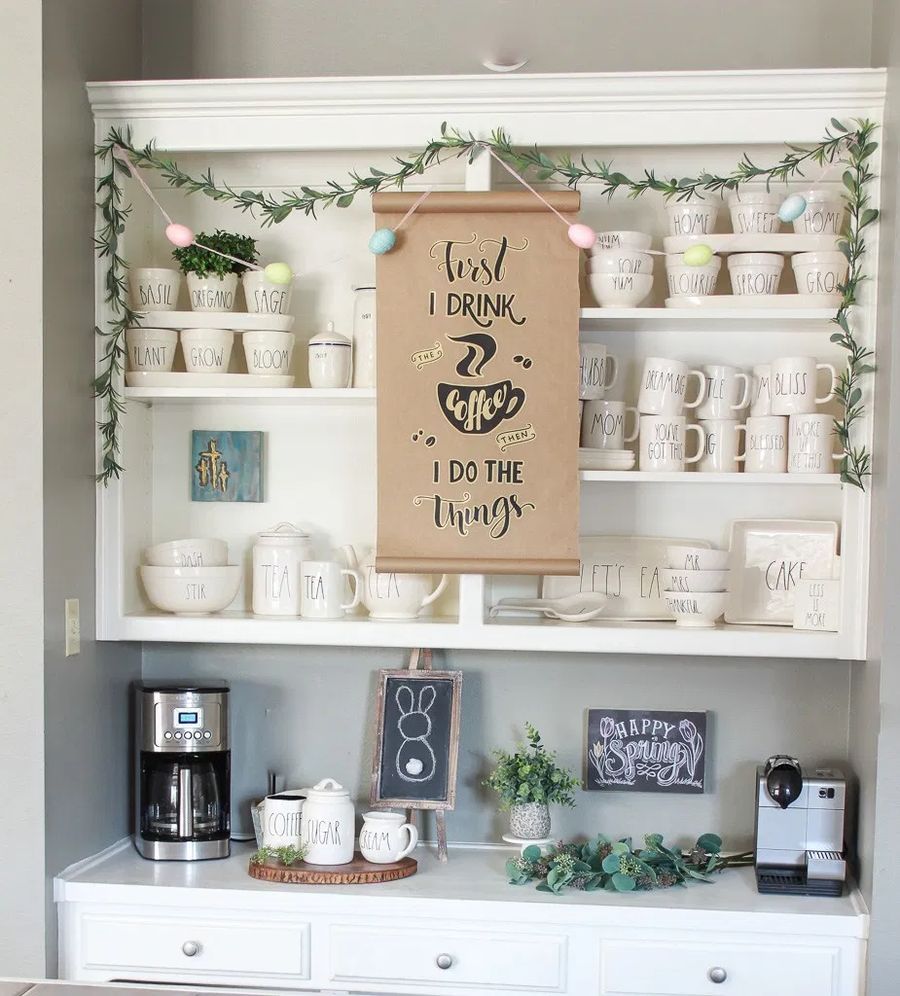 Rustic Easter Tiered Tray Decor
I love decorating Farmhouse tiered trays for Easter like this cute one using bunny figures, small eggs, pastel colors, and pink tulips!
Rae Dunn Jars in the Kitchen Decor
Rae Dunn makes beautifully simple Farmhouse homeware!
Easter Bathroom Decor Ideas
Even small spaces like the bathroom deserve a little extra bit of Easter cheer, don't you agree? Here is a cute idea for Easter bathroom decor.
Egg Topiary on Bathroom Vanity
How cute is the Easter bunny figurine nearby, too?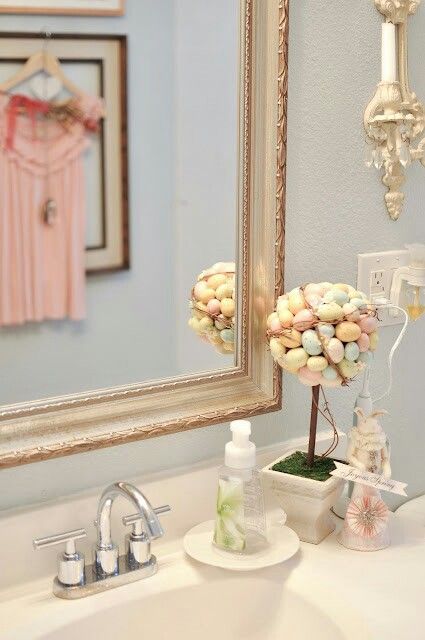 Easter Vignettes
From the console table to the accent cabinet, there are lots of surfaces around the home that could use a charming Easter transformation. Here are some Easter vignette ideas for decorating small spaces for Easter.
'He is Risen' Wood Sign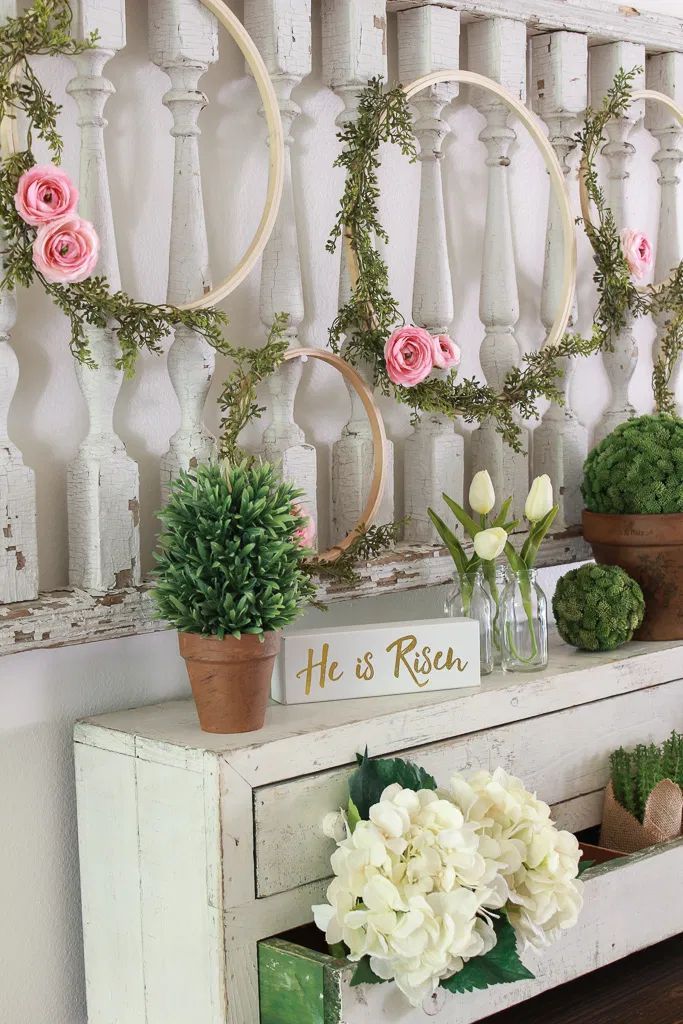 Easter Vignette with Plants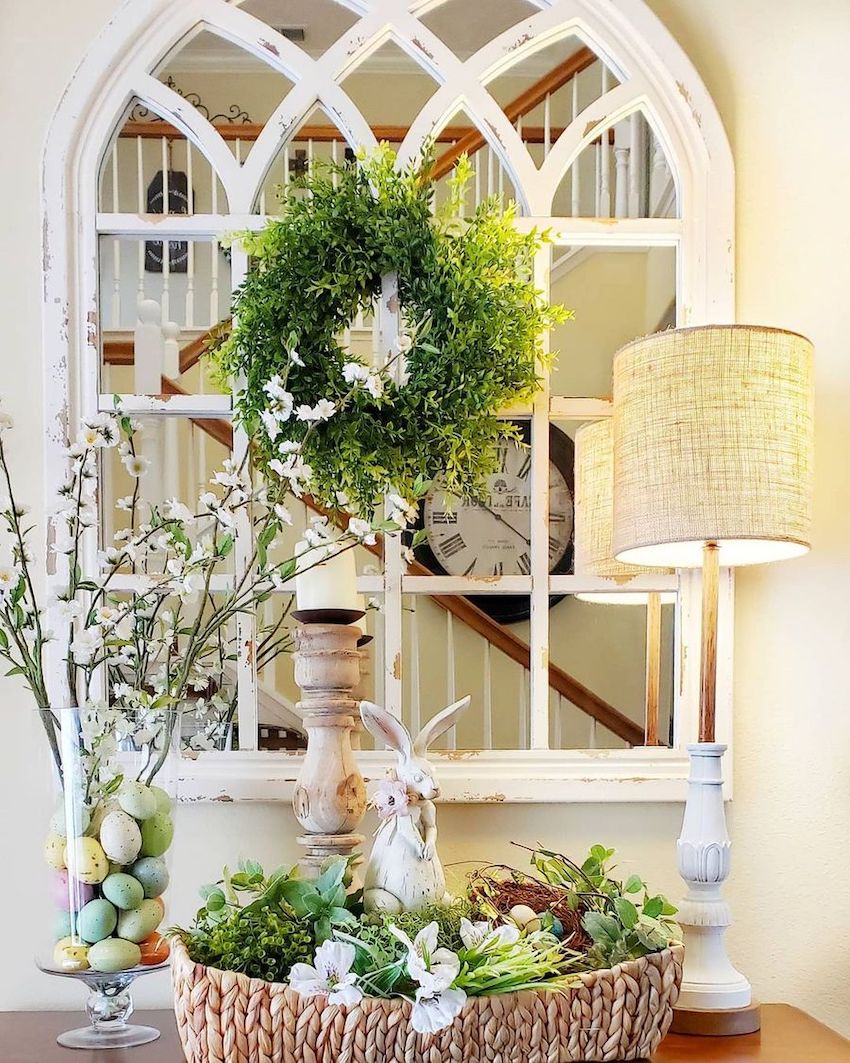 Eggs in a Clear Vase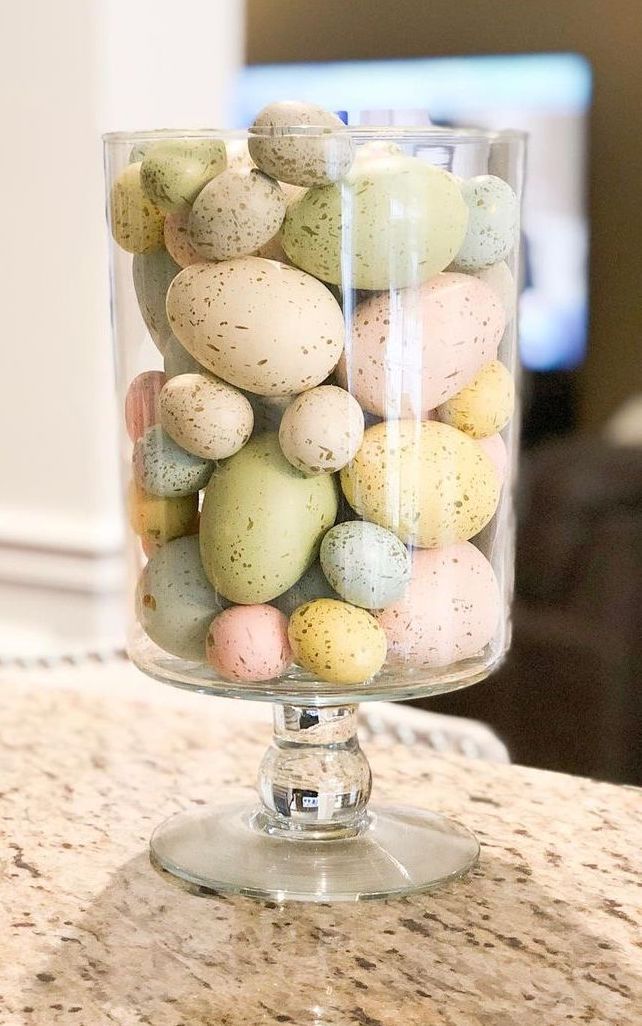 Easter Console Table Decor with Garland
Paper Cut-Out Easter Flowers on Pinboard Frame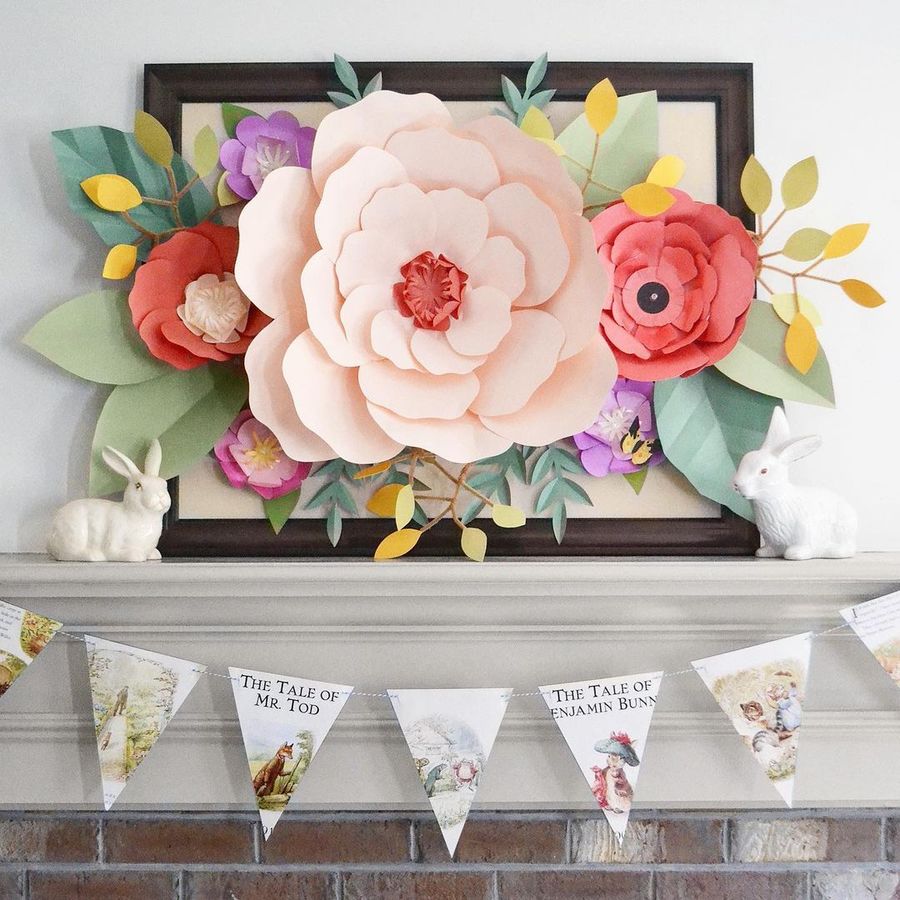 Easter Front Porch Decor Ideas
Lastly, we wanted to share with you some Easter front porch decor ideas in case you have an outdoor space you'd like to decorate for the holiday season. These Easter front porch decor ideas will welcome your guests during the happy spring season!
Large Bunny Near Front Door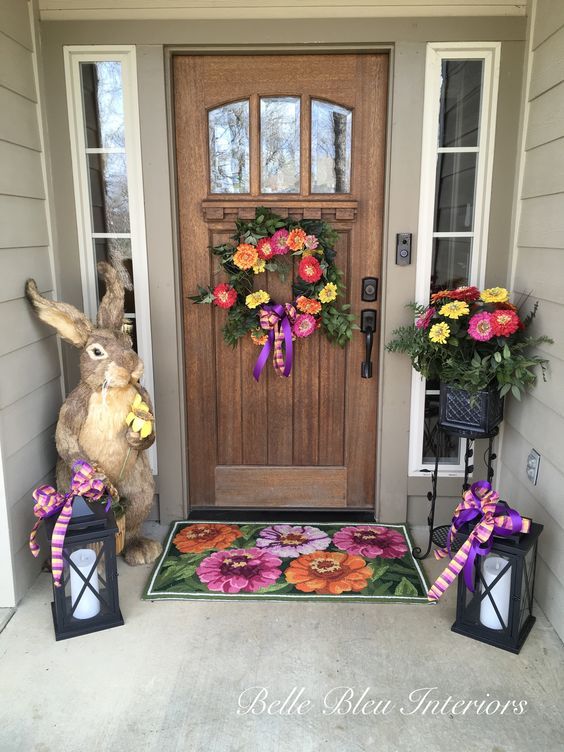 Easter Eggs Hanging over Window
Easter Egg Outdoor Tree for Entryway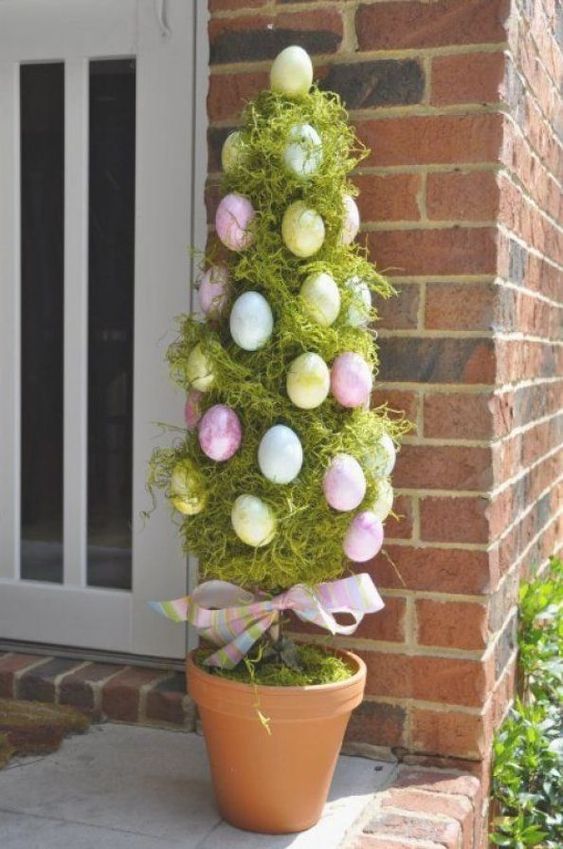 I hope this post inspired you on how to decorate for Easter at home! Don't miss these other related articles on Easter decorating and spring home decor:
Happy curating!