Console tables are a staple in most homes. Don't be fooled by these seemingly simple tables. Console tables are one of the most versatile pieces of furniture you can buy!
Console tables are essentially a tall table about 30-33 inches high. They tend to be taller than coffee tables, but a bit lower than counters. This height will allow most people to comfortably reach the table without bending over. Of course, if you plan to put a console table near a piece of furniture like a sofa for example, then you'll want to measure before purchasing!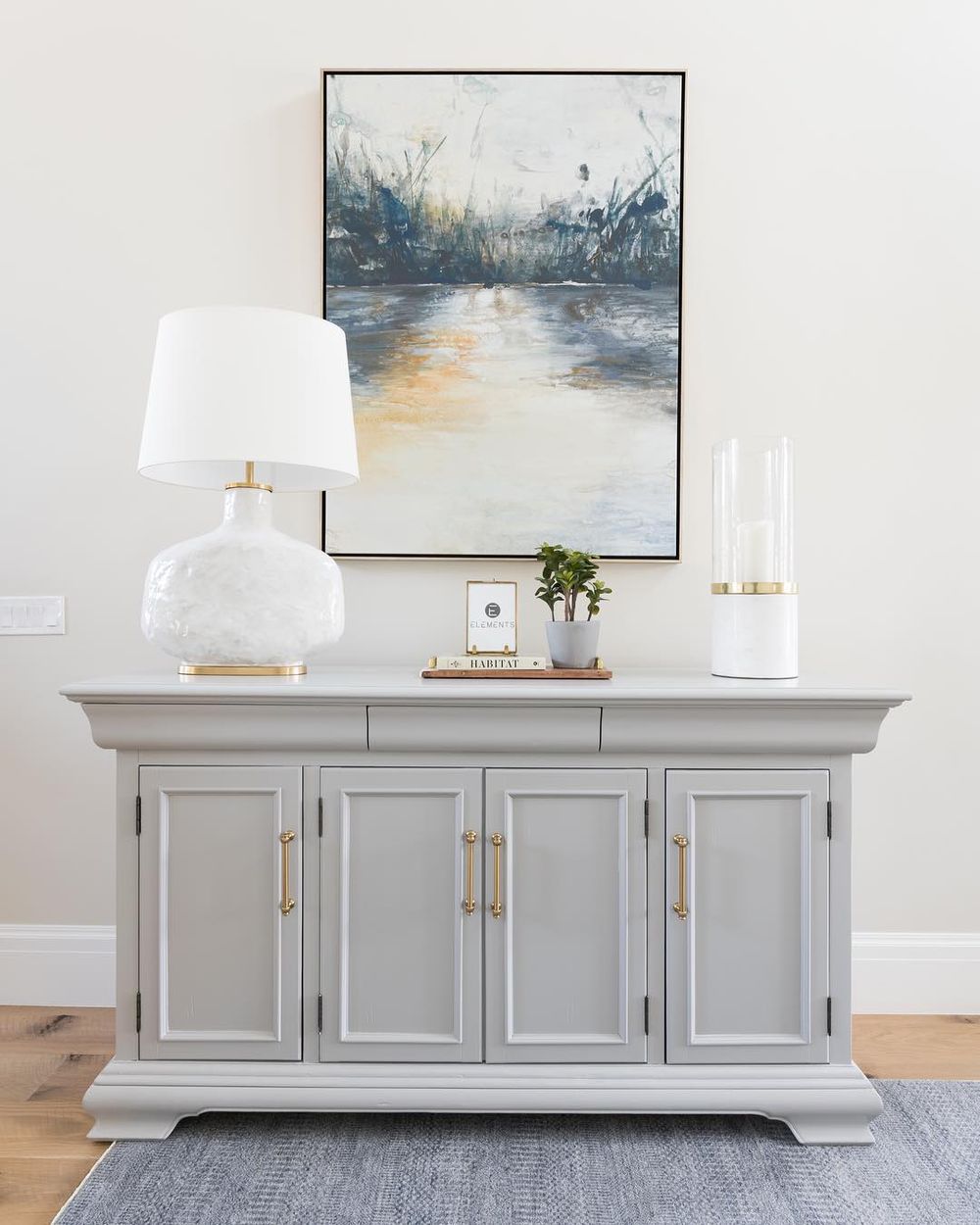 @remedy.design
Where to Put a Console Table
There's so many different areas you can place a console table in your home.
Entryway
A console table is the easiest piece of furniture you can put in your entryway. It can serve as a catch-all place to drop things off when you get home. You can also keep important things on the console table to ensure you bring them along the morning after or the next time you are supposed to leave the house.
Hallway
Long or wide hallways can feel bare without a console table. Adding a console table with a table lamp can add some charm to an otherwise boring hallway in your home.
Behind Sofa
Lots of people opt to cover the boring backside of their sofa with a console table. You can display family photos, decorative accents, books, table lamps and more on the surface.
Dining Room
Instead of a buffet, an easy addition to your dining room is to have a console table against the wall. You can add a table lamp and display a beautiful painting above it to complete the look.
Console Table Styles
Console tables come in a variety of designs and styles just like any other piece of furniture. Some of them have drawers attached to the top portion, and others offer multiple levels of shelves. The most basic design features four legs and a flat top surface.
Farmhouse Console Tables – Farmhouse style console tables are typically made of wood and could be lightly distressed.
Industrial Console Tables – Industrial style console tables are likely made of wood and metal. They may have bolts showing to give them a factory feel.
Styling Ideas
Styling your new console table doesn't have to be difficult. You can use one or more of these objects to give your console table some character.
Table Lamp – Place two twin table lamps on each side of a console table to give it balance.
Large Art – Hang a large painting that measures a few inches shorter than the width of your table on the wall right above it.
Tray – Place a catch all tray on your console table to hold keys and your wallet after you walk in the door.
We hope you found this console table shopping and styling guide useful! Do you have a console table in your home that you just can't live without?