Buying your first home or apartment is a definite win, so congratulations! You've probably already realized that purchasing a home is just the first step to furnishing, decorating, and getting everything organized and sorted. Most people often forget about the closet space.
We've put together a few things that should slip your mind when organizing your closet essentials! What you need for your closet will depend on how yours is built, but there are a few items that everyone needs for maximizing storage in the closet.
Closet Essentials
Let's dive right in – what closet essentials do you need?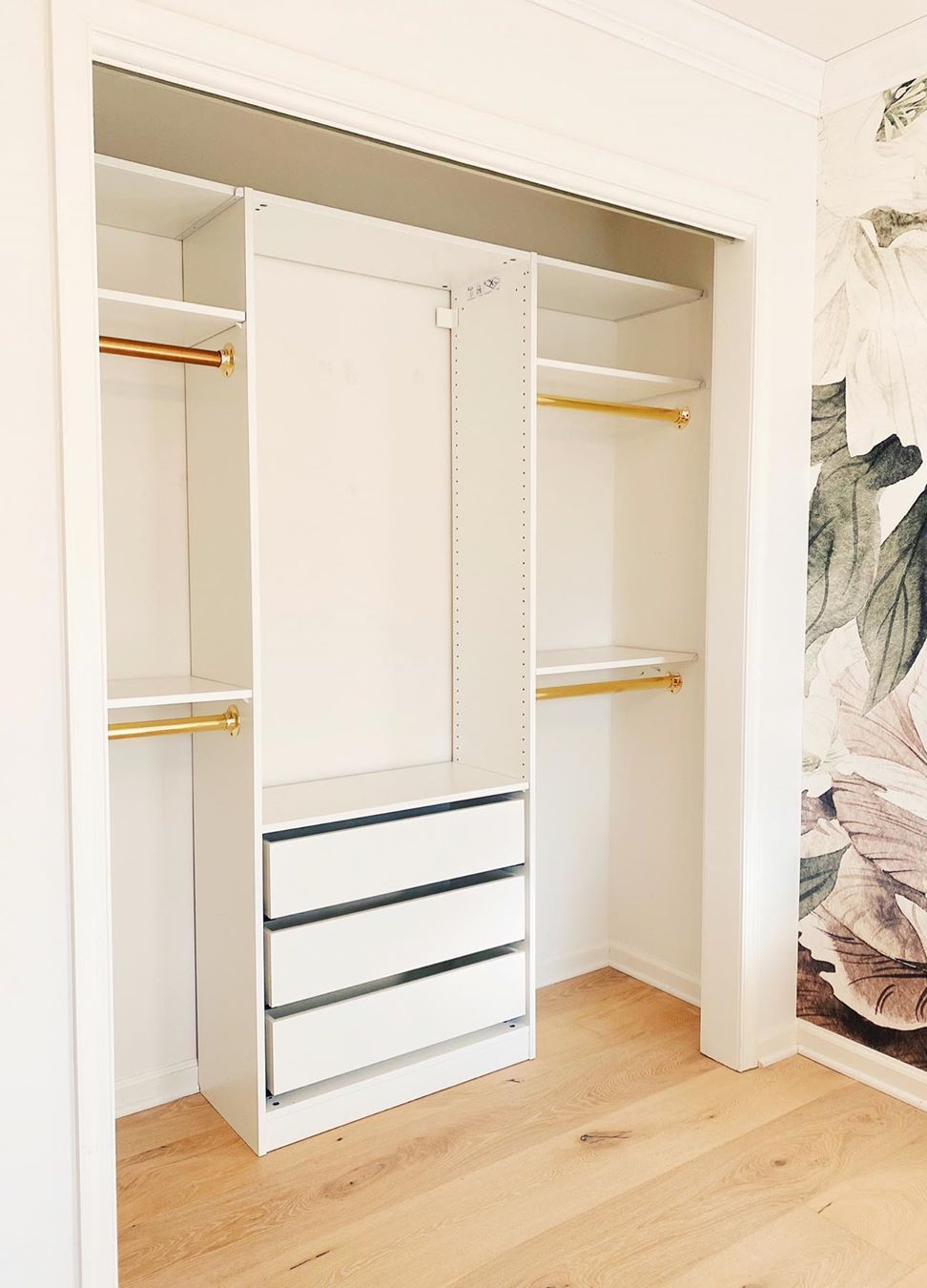 Standard Hangers
Wire clothes hangers are a cheaper option when looking for hangers. They may be an excellent way to hold your clothes temporarily, but they do not last long. Wire hangers don't do a great job providing the grip that your clothes need to not slip off at the slightest aggravation. They are ultra-thin though. If you are looking for something of a space-saver, then this is the hanger for you.
If you have a bigger budget, go for natural wood hangers that last longer and look better. They are strong and durable without taking up too much space! Made of solid wood, they even have a little dip near the edges to hang spaghetti strap tops and other items with a hanger catcher.
Velvet Hangers
Velvet-lined hangers are a great way to veer from the regular hangers. They offer additional options for storing different designs of clothes. If you like your clothes staying in when you put them up, then these are the perfect hangers for you.
Velvet hangers don't bend under pressure, which keeps clothes from falling off or creasing. They may be a little bit more expensive, but they offer value for money because they last a lifetime. In addition, they look much nicer than other types of hangers.
Wide Shoulder Hangers
This is one hanger that will save you the trouble of hiding shoulder bumps on your clothes. Wide shoulder hangers have thick bases to ensure your outerwear keeps its form. Shoulder bumps are the fashion crisis of the modern world, or at least they should be. Hanging your blazers or sweaters on wire hangers or other regular hangers for extended periods will result in shoulder bumps that could result in a ruined outfit. This type of hanger is a definite must-have!
Pant Hangers
This nifty hanger will save you a ton of space in your new closet. It also makes choosing which pair of pants or skirt you want to wear easy because you can see all of them right next to each other. Pant hangers come in different designs, so you can choose which design and materials work best for your closet.

Over The Door Mirror
You most definitely need a way to know how your outfit looks when you're getting ready for your day. An over-the-door closet mirror will do just the trick. It will give you the chance to correct any closet malfunctions before you step out in style.
Shoe Organizer
Storing shoes in your closet can be challenging without a shoe organizer to keep everything in place. Shoe organizers come in different sizes and shapes, so you get the perfect fit for your wardrobe. The three main types of shoe organizers for closets are: over the door shoe organizers to hang over the back of your closet door, hanging shoe organizers which hang from your closet rod, and stationary shoe organizers which sit on the floor and have several shelves or slots for shoes!
Plastic Storage Bins
Plastic storage bins are a must-have when moving to your new home and storing away clothes you wear in a different season. Plastic bins are a great way to keep sweaters fresh, away from moths, and avoiding dust!
Lint Roller
A lint roller is one of the most undervalued closet essentials. Nothing can ruin a suitable garment like lint, pet hair, and dust, which is why you need a lint roller to take your outfit from dull to neat and classy in no time.
Garment Bags
Garment bags are a perfect way to protect your delicate fabrics, seasonal items, special occasion dresses, and expensive suits from damage. They are also a great way to make traveling easier. Moving to your new home exposes your clothes to hazardous conditions, and garment bags are just the item you need in your closet to keep your clothes safe. This is one item that affords you peace of mind when moving to your new home and traveling.
More Home Decor Ideas
Get inspired by these related closet and home essentials ideas!