When the time comes to set up a nursery for your little one, you'll want to make sure you have everything you need. You'll want to include several items in your baby's bedroom or sleeping space and a few things that will help you care for your infant once they've joined your family. You'll also want to take some time to think about how you can make the space safe for your child. In this post, I'll share a must-have nursery essentials list!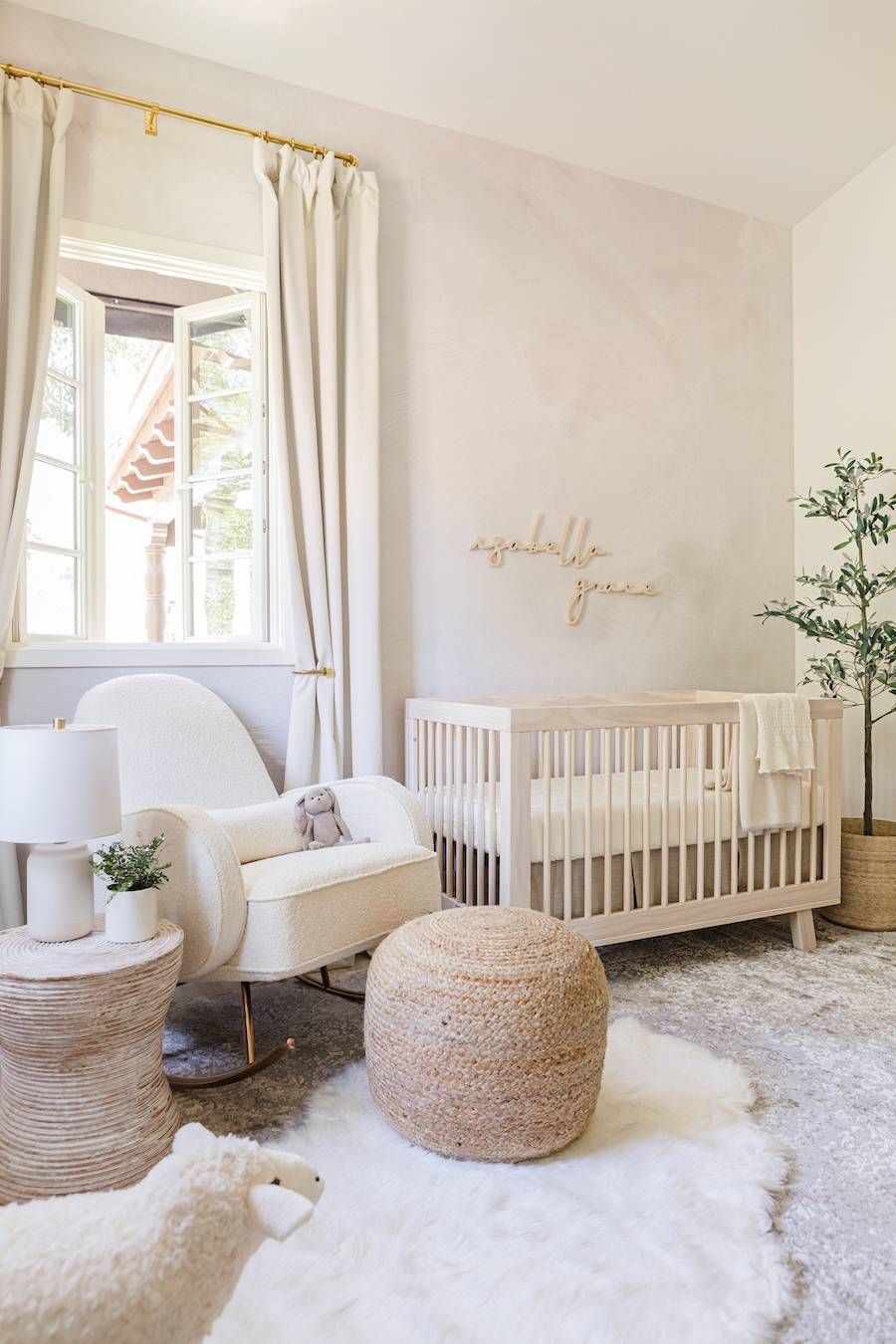 Bassinet
A bassinet is a great option if you want your newborn baby to sleep in your room during their first few months. This nursery essential keeps them in your sight and makes nighttime feedings easier. Bassinets are designed with some features that help your baby sleep safely, such as mesh sides so you can see them and a firm mattress that isn't too soft. You can also get a rocking model to help calm your baby if you have space.
Crib
A crib is essential for when your baby outgrows the bassinet. Your baby will likely spend many more hours sleeping in the crib than anywhere else, including their playroom or nursery, so it's important to set up the best environment possible. This includes a quality mattress appropriate for your baby's age, a fitted sheet that fits snugly on the mattress, and a blanket or swaddles blanket for warmth.
Baby Mattress
When you're getting ready for your little one to arrive, a big part of the nursery essentials preparation is making sure their space is ready. Having a comfortable place for your baby to sleep is a crucial piece of that puzzle. But there's a lot to think about when you decide what kind of mattress to put in your baby's crib.
When shopping for a baby mattress, you may be surprised to learn that neither size nor material is the most important factor. What matters is your baby's comfort and safety.
Baby mattresses come in different shapes and sizes, but most fall into three categories: Standard, Supreme, or Perfect. Standard mattresses are made of high-quality polyester and are designed for standard cribs. Supreme mattresses are bigger and thicker than standard models, and they're also made with higher-quality materials. Perfect mattresses are made from premium materials and often include memory foam to ensure an excellent sleep experience.
The best way to determine what type of mattress is right for you is to consider how much extra space you have in your house, how much money you want to spend on a mattress, and how important it is to have an environmentally friendly product.
Rocking Chair
A rocking chair is one of the most important pieces of furniture you can have in your nursery. The soothing motion of rocking your baby to sleep can be a huge asset. There are different kinds of rocking chairs with different features. Some are made of wood, and some are made of metal. The metal ones usually have a wooden seat and back. Metal rocking chairs tend to be lighter and more portable than wooden ones.
There are also gliders, which are similar to rockers but don't go as far back and forth, so they make less noise—a definite plus if you're trying not to wake up a sleeping baby!
They come in many different styles and colors, so consider what would look best for your nursery's decor before deciding on this one piece of furniture that should last well into adulthood when it comes time for grandchildren someday!
Changing Table
The changing table is an essential piece of furniture that you should consider for your baby's nursery. A changing table will make changing your baby's diaper easier without bending over too much or kneeling on the floor.
A changing table has a base and a top connected by four legs. The base is usually made from wood, while the top is covered in a soft material such as cloth or leather.
A changing table comes in many different styles and designs so choose one that suits your needs best! The most common type of changing tables is those with drawers at the bottom and shelves above them; however, other options are available if these do not work well for you (such as ones without any drawers).
It is important that when selecting a dresser or other piece of furniture to use as a changing table, make sure it has enough space underneath so that you do not have to bend over too much while changing diapers. This will help reduce strain on your back and knees! If possible, try placing some pillows underneath the table so that they can be used to support yourself during diaper changes as well.
Fitted Crib Sheet
First things first with your nursery essentials: your new bundle of joy will need somewhere to sleep! The crib is a baby's haven, where they'll spend most of their time. It's important to have a soft, fitted sheet that covers the mattress tight enough to prevent any bunching or slipping. If you're looking for something breathable, consider an organic cotton muslin crib sheet—it's super soft, lightweight and even gets better with every wash!
Video & Audio Baby Monitor
Since your baby will spend most of their time in the crib, it's crucial to have a video and audio monitor to keep an eye on them. This way, you can check on them without going into their room and risk waking them up (or interrupting any precious naps!). With today's technology, you can connect to monitors via Wi-Fi or Bluetooth, so there's no need for extra wiring around your home.
Diaper Pail
A diaper pail is a must-have if you plan to use disposable diapers. Inexpensive diaper pails are available in most drug stores and are typically made of plastic. These are functional but don't do much for the nursery décor. If you want to dress up the room, you can spend more on a diaper pail that matches your baby's crib or room colors. Many parents prefer not to have a diaper pail in their baby's room and instead keep a plastic trash can with a lid in the bathroom. This keeps the smell contained and makes it easy to dump diapers into the outdoor garbage can when full.
Rug
A nursery rug is an important part of any nursery. It can help soften the hard surface of your flooring, resulting in a more comfortable space for your child to enjoy. It will also help protect your floors from damage caused by items that get dropped on them or anything spilled in the area. Rugs can also warm up a cold room and are aesthetically pleasing additions to any space. A rug should be placed near the center of the room so that it can be seen easily by all who enter, and there is an equal amount of walking space on either side of the rug.
Electric Outlet Covers
Electrical cords are a common cause of death for children under five, and electric outlet covers are a simple fix for this problem. While you can make your outlet cover out of household objects, some people prefer to use professionally-made ones that are not easily removed by curious little hands.
Once you've picked out the nursery essentials, you'll be ready to start arranging your perfect nursery suite. Take your time choosing the items you will need to give your little one a great start in life.