This is the ultimate guide to Christmas porch decorating ideas! Give your porch some festive flair this holiday season so all your guests will be pleasantly greeted by the Christmas spirit as they approach your house. Your neighbors will love you too, as they pass by your beautifully decorated Christmas front door.
Christmas Porch & Front Door Ideas
So, what are the best ways to decorate your porch for Christmas?
1. Christmas Buffalo Check Pillows Front Porch
Why not add some buffalo check pillows to create a cozy holiday space on your front porch?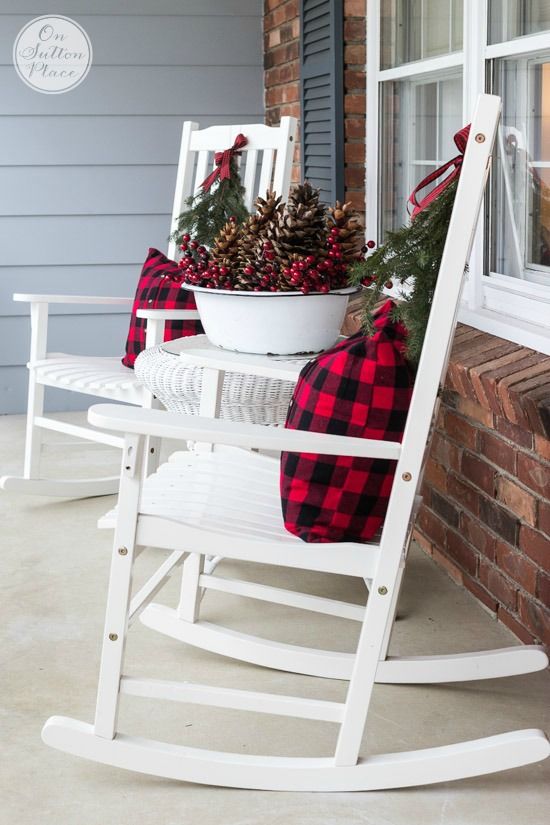 2. Porch with Silver Ornaments and Green Garlands
Silver ornaments are the perfect addition to any place during Christmas!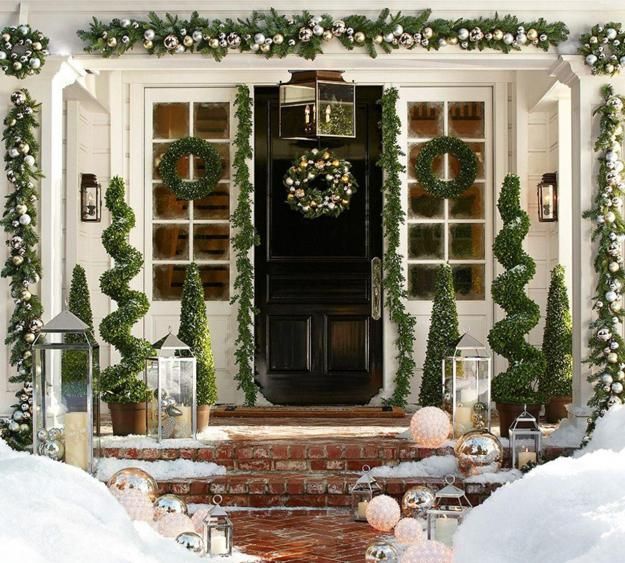 3. Black front door Christmas decor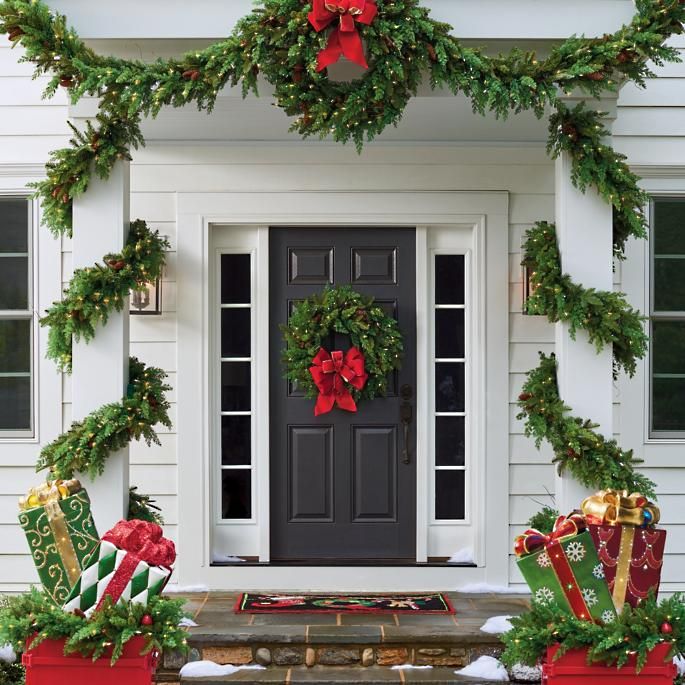 Frontgate
4. Christmas Garlands on Black Front Door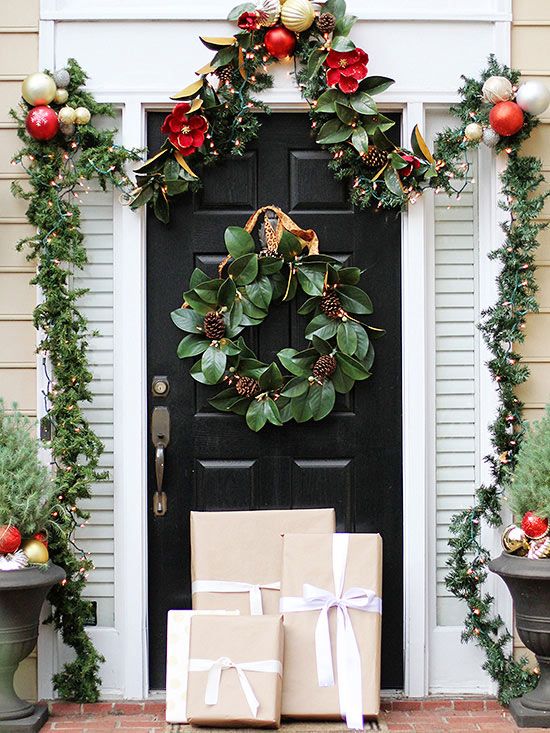 5. Front Door Decor Christmas Trees and Wreaths
Who says Christmas trees only belong inside your house?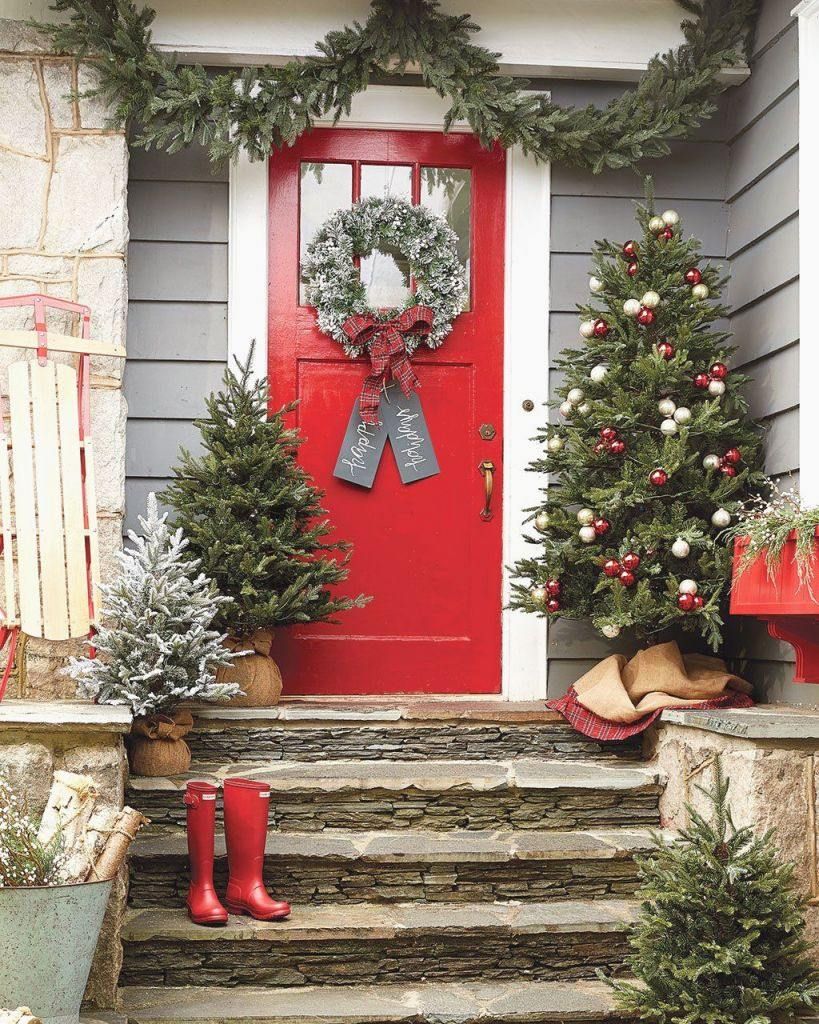 6. Christmas Front door with three boxwood wreaths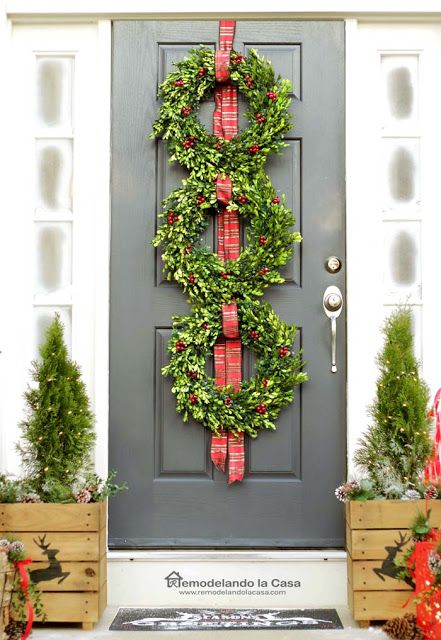 7. Christmas front door with Nutcracker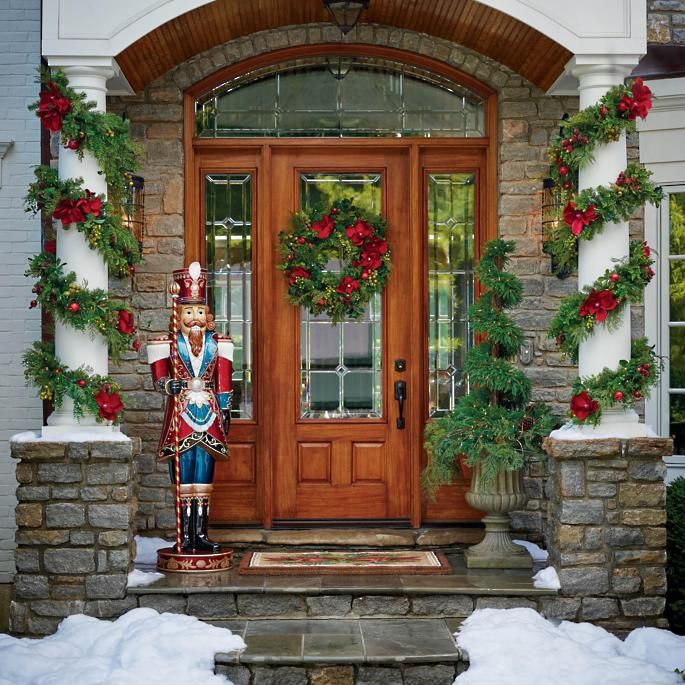 Frontgate
8. Natural Evergreens Christmas Front Porch Decor
Evergreens are a classic and solid choice for decorations.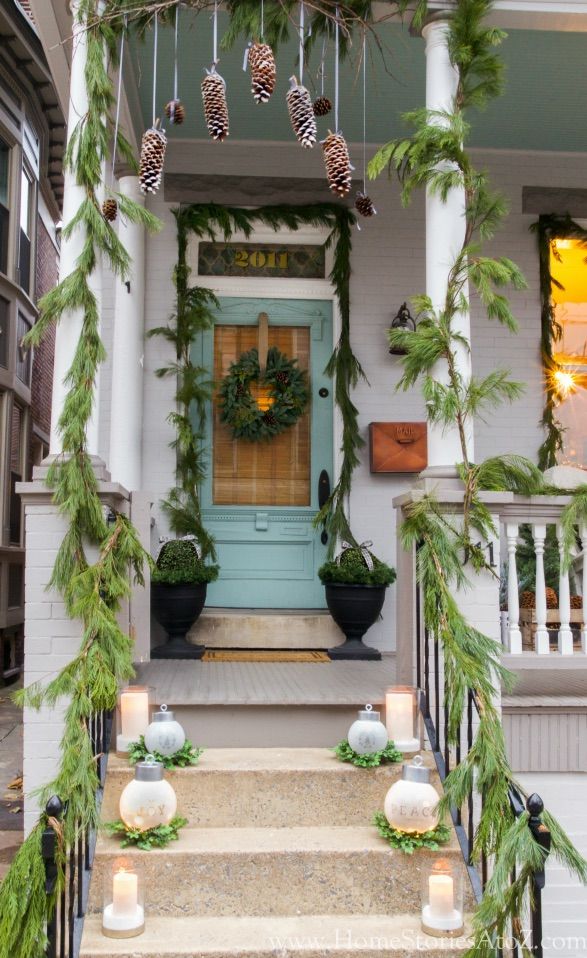 homestoriesatoz
9. Red Front Door Christmas Decor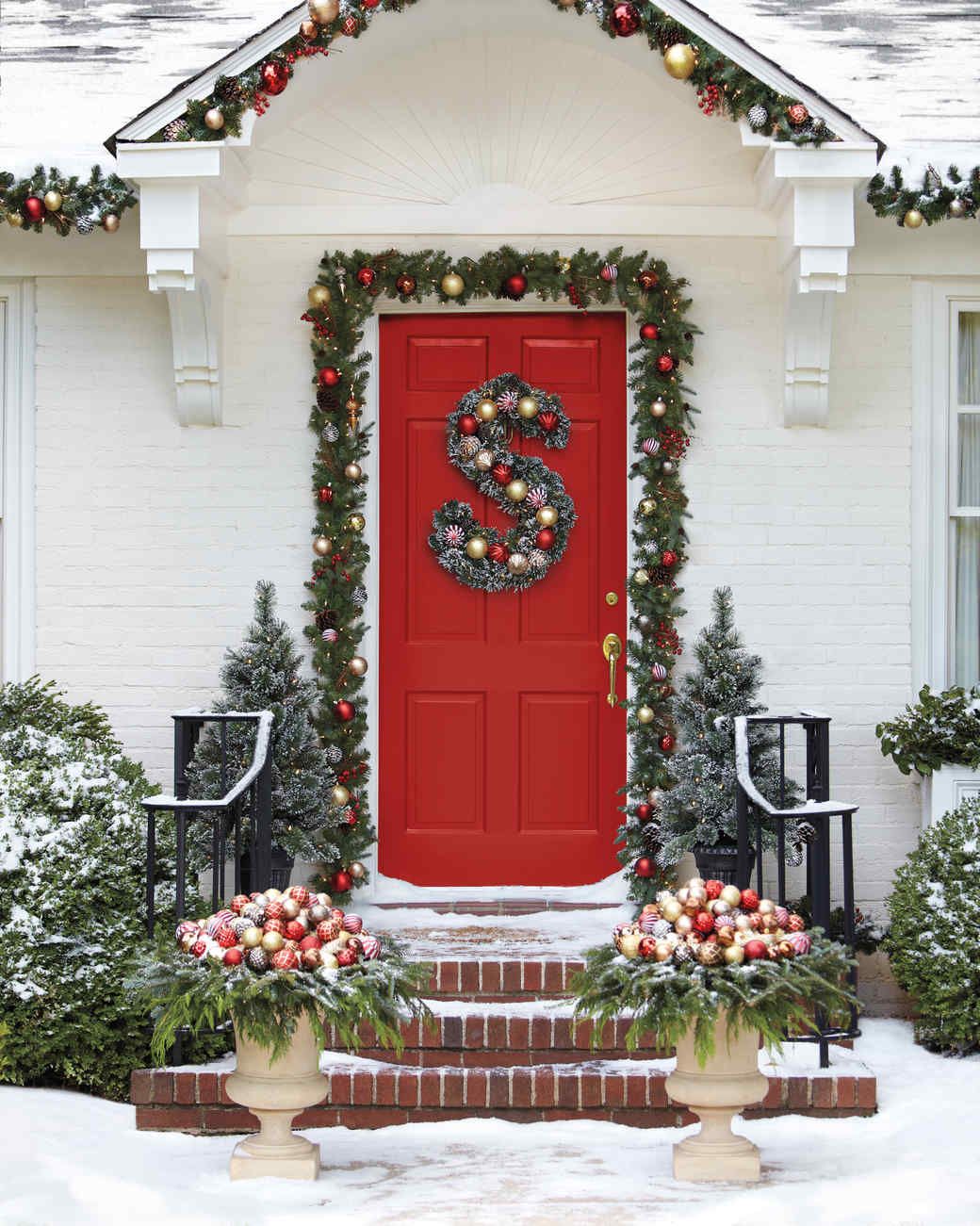 10. Chalkboard Sign for Christmas Front Door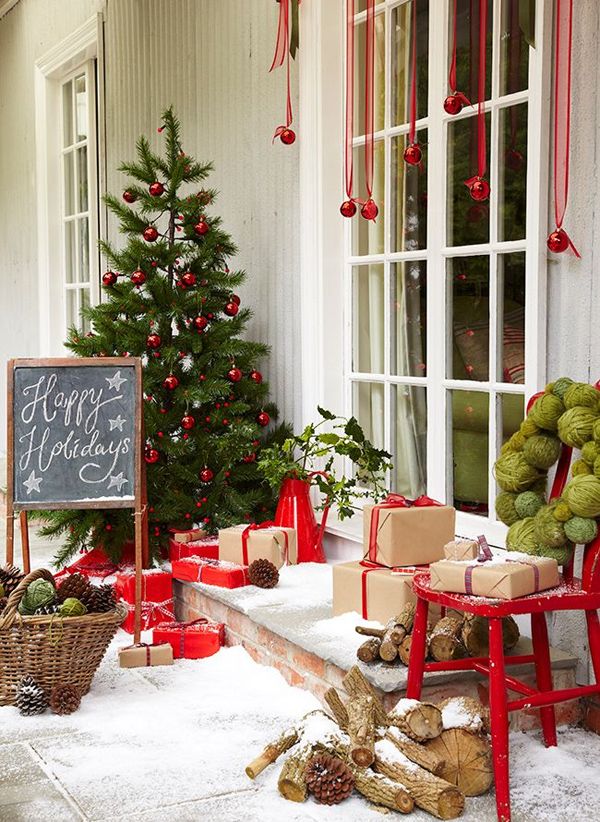 11. JOY sign on front door
A "JOY" sign is a simple way to add some holiday cheer to your front door.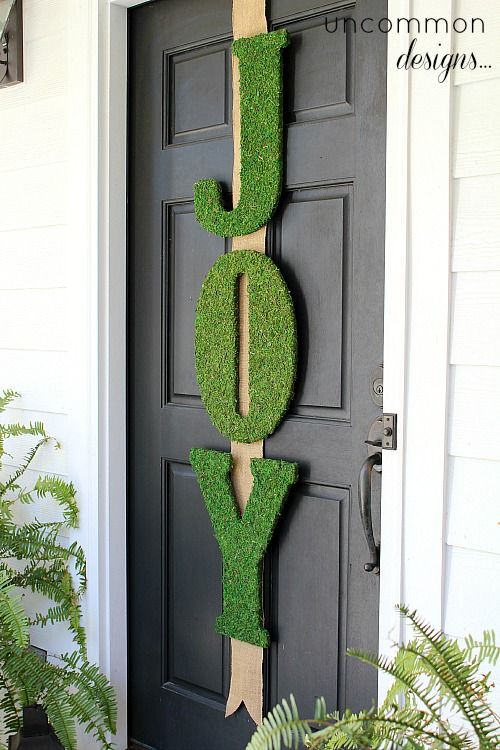 12. Rustic Farmhouse Christmas Front Porch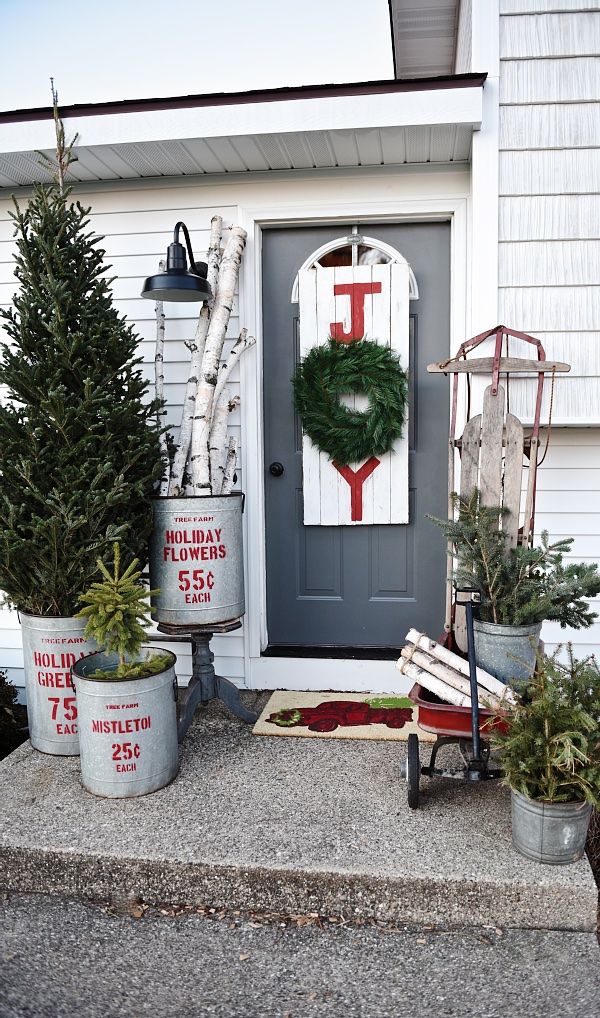 13. Simple Farmhouse Christmas Porch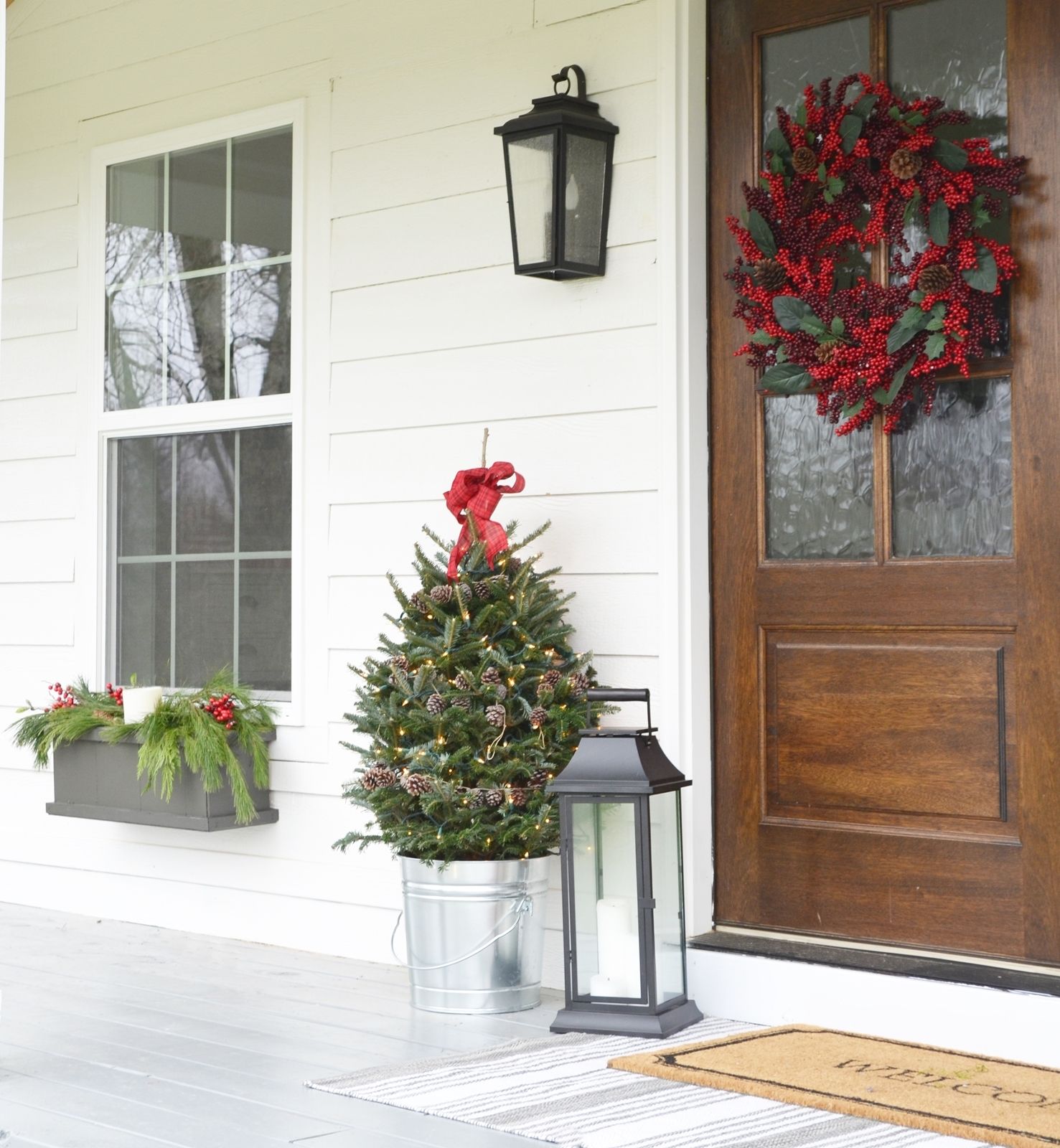 14. Snowy Christmas Porch Decor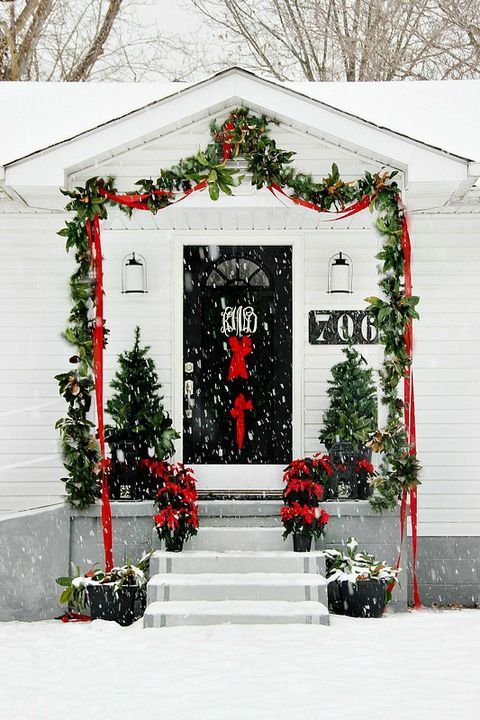 15. Christmas Presents on Urns Front Door Christmas Decorating
16. Christmas Porch Decor with Ice Skates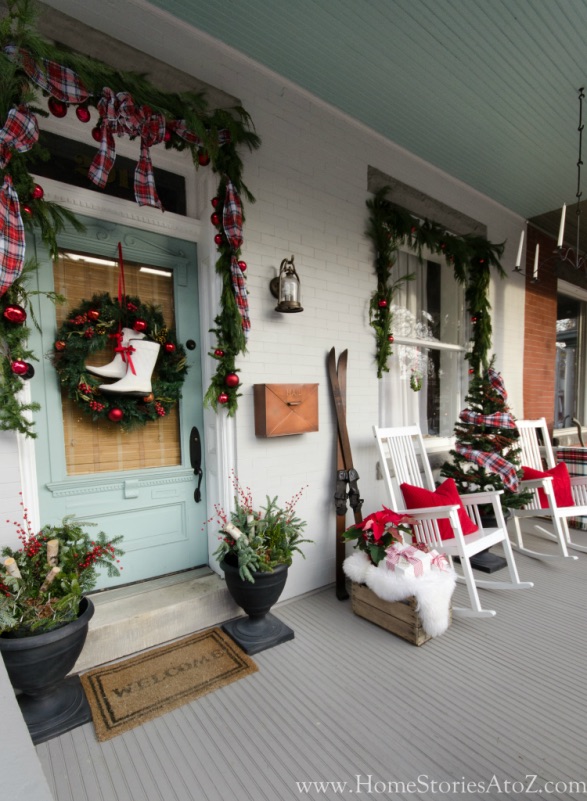 HomeStoriesAtoZ
17. Christmas Front Door with Tree and Presents
There are so many ways to decorate your front porch for Christmas and make your front door something to remember. Christmas is time when the whole family comes together so you want to make sure you give them a great first impression of your front porch or front door! The holiday season is a time to create lasting memories and practice Christmas traditions. If you have any tips for decorating the perfect Christmas front door or front porch, then don't hesitate to share them with us and other readers in the comments below. You can also tag us on Instagram: @curatedinterior.
More Christmas Decorating Ideas
Don't forget to read our other guides on decorating each room in your house for the Christmas season. Here are a few more ideas that will inspire you when decorating your home for Christmas!
Have fun decorating your front porch or front door for the holidays! We wish you a very Merry Christmas from the whole Curated Interior team.