Christmas bedroom decor. Is it the first thing you think of when decorating your home for the holidays? Maybe not, but don't doubt its importance! Whether you have guests staying in your guest bedroom this Christmas or you just want to add some festive spirit to your own bedroom, we wanted to share these Christmas bedroom decor ideas to help inspire you this holiday season. We've scoured Pinterest and Instagram for the most creative Christmas decor ideas for the bedroom.
Creating a cozy Christmas bedroom isn't as difficult as say, decorating a festive Christmas living room. You could just simply add a red plaid Christmas comforter or blanket to the bed, a miniature Christmas tree on your night stand and festive throw pillow to the side chair or bed! Keep it simple when it comes to festive bedroom decor.
You can use these Christmas decor tips for the guest room as well. Don't overwhelm yourself – any attempts at creating a lively Christmas spirit are sure to go a long way with your guests!
Christmas Bedroom Decor Ideas
Without further ado, here is our little guide on how to decorate your bedroom for Christmas!
These simple Christmas decor touches are a great way to make your guests feel welcome, or just create some Christmas cheer for you to admire before you go sleep at night, and of course, when you wake up in the morning too!
1. Christmas Bedroom with Santa Pillow and Plaid Blanket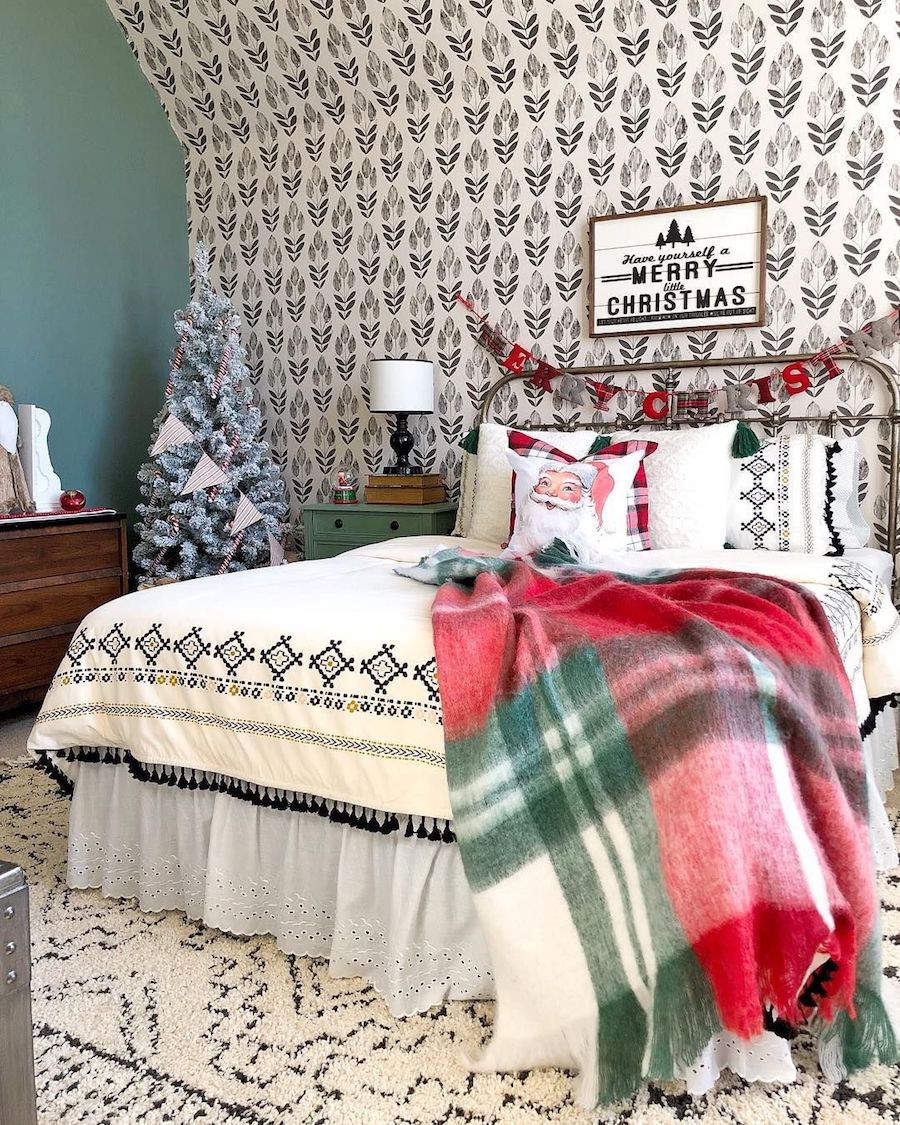 2. Cozy Christmas Headboard Decor with Holly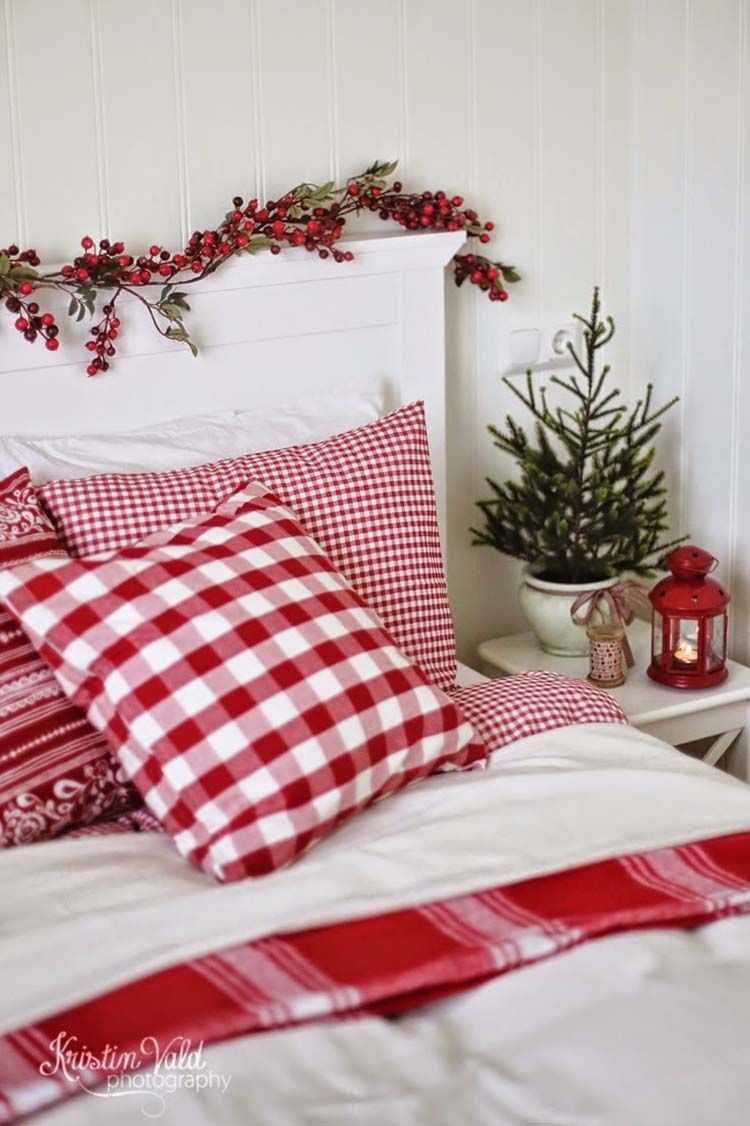 @kristinvald_photography
3. DIY Christmas Bedroom Decor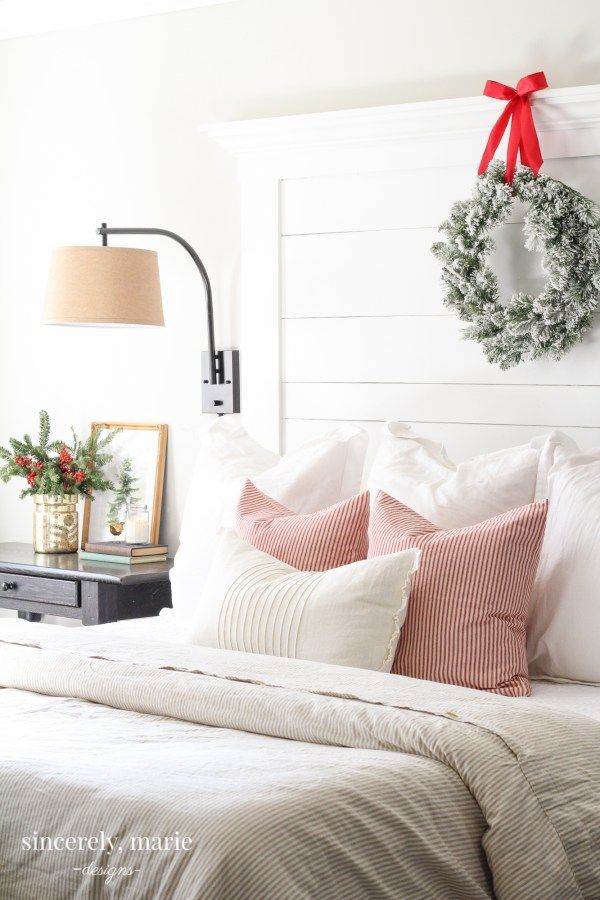 4. Festive Christmas Bedroom Decorating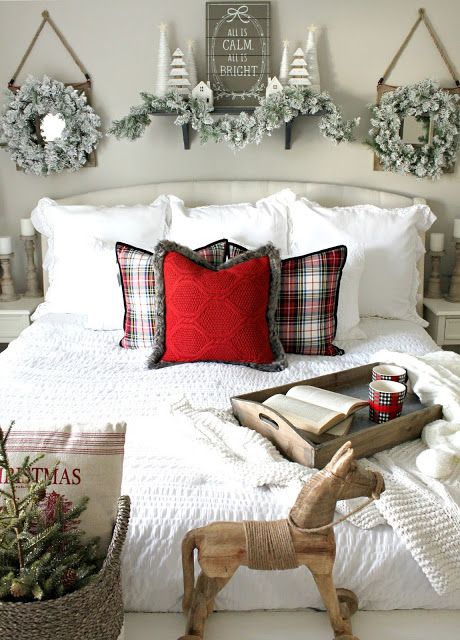 5. Red and Green Holiday Bedroom Decor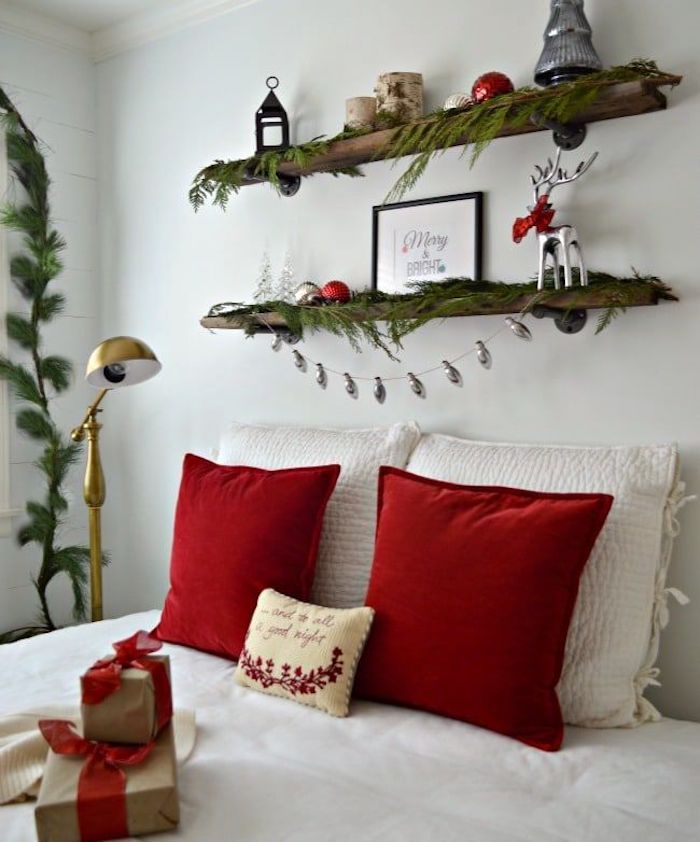 6. Elegant French Country Christmas Tree Bedroom Decor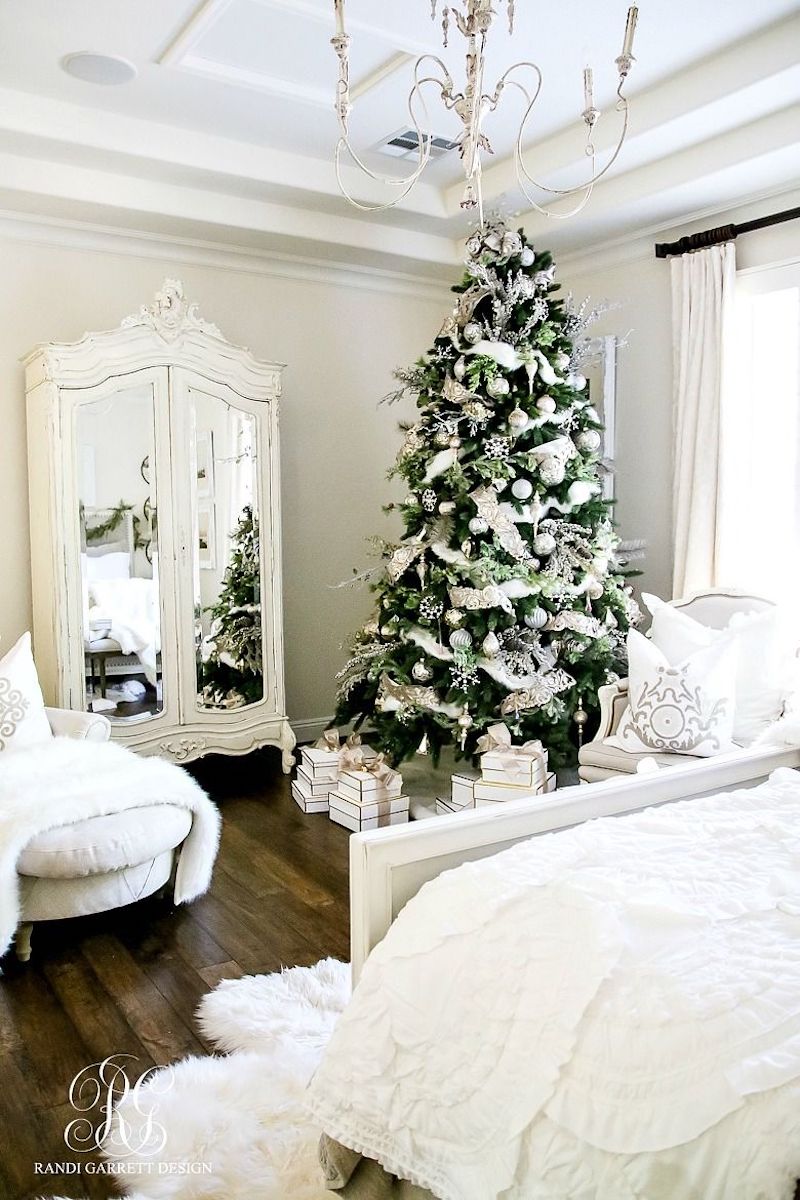 7. Classic Christmas Bedroom Decor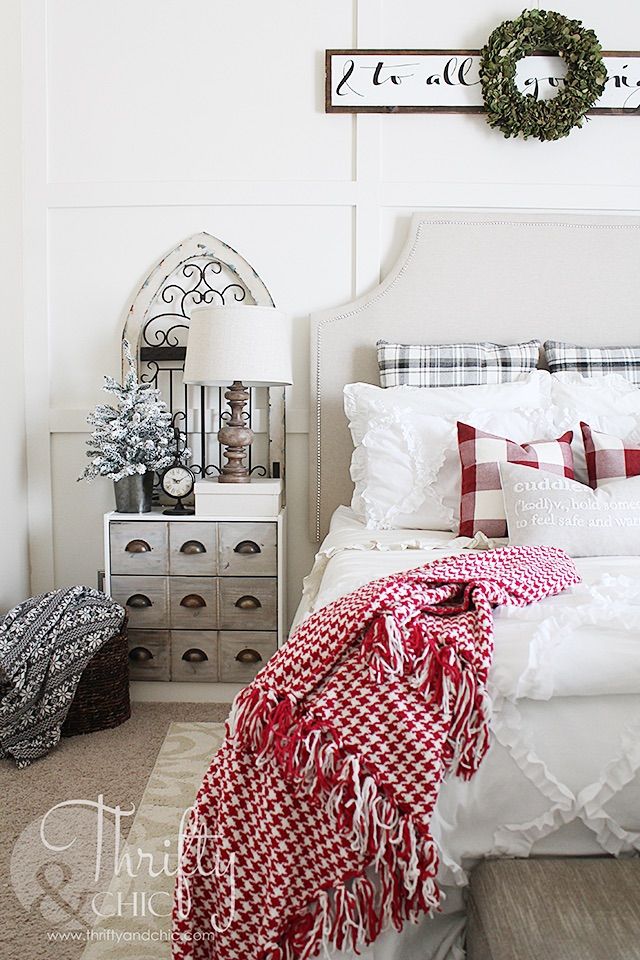 8. Coastal Christmas Bedroom Decor
9. Cozy Christmas Bedroom Decor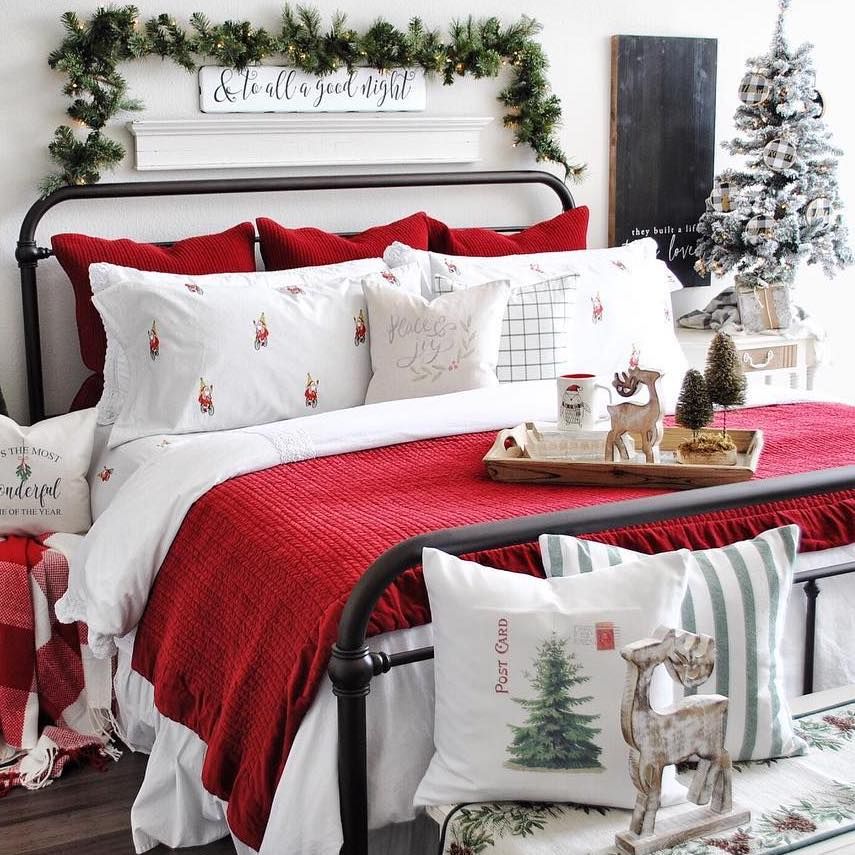 @faithandchloedesigns
10. Winter Home Bedroom Decor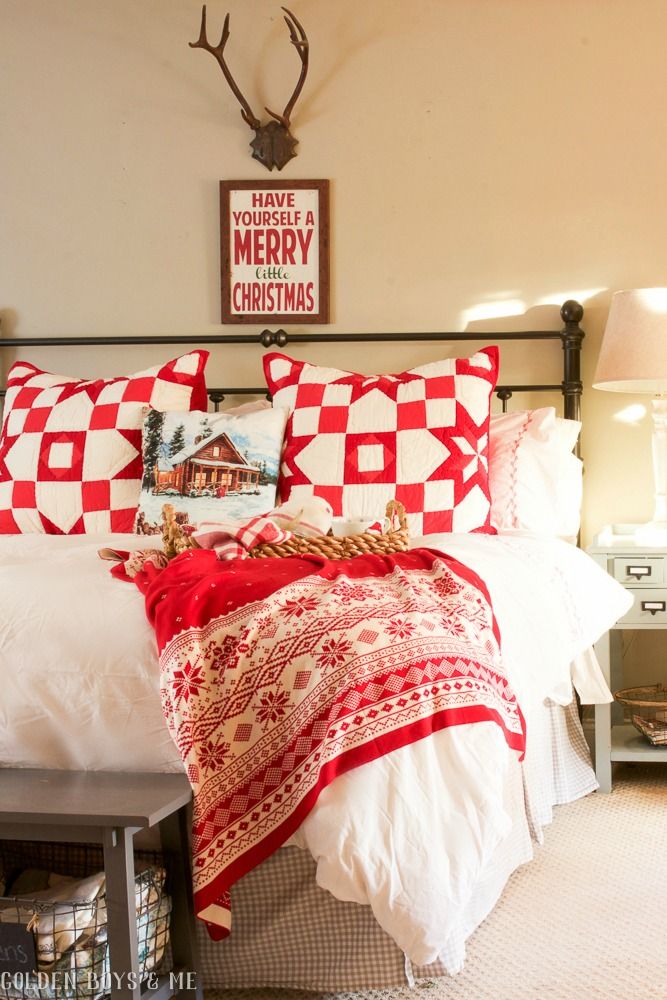 11. White Christmas Bedroom Decor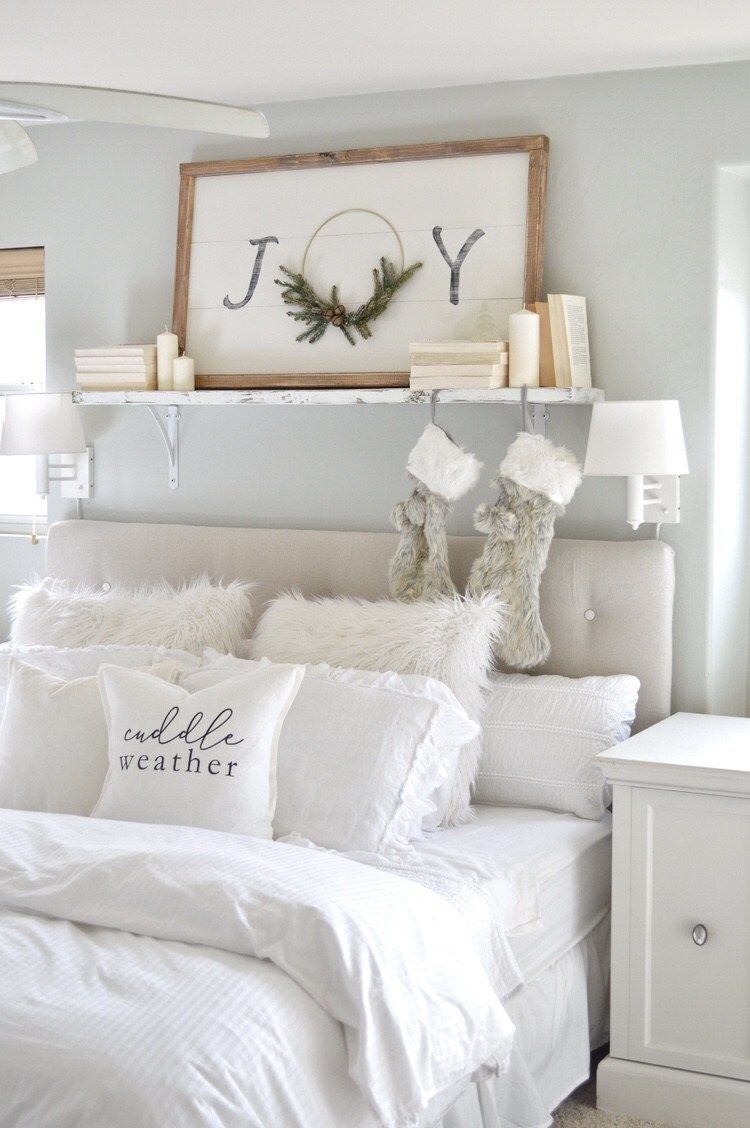 12. Simple Christmas Bedroom Decor with Joy Pillow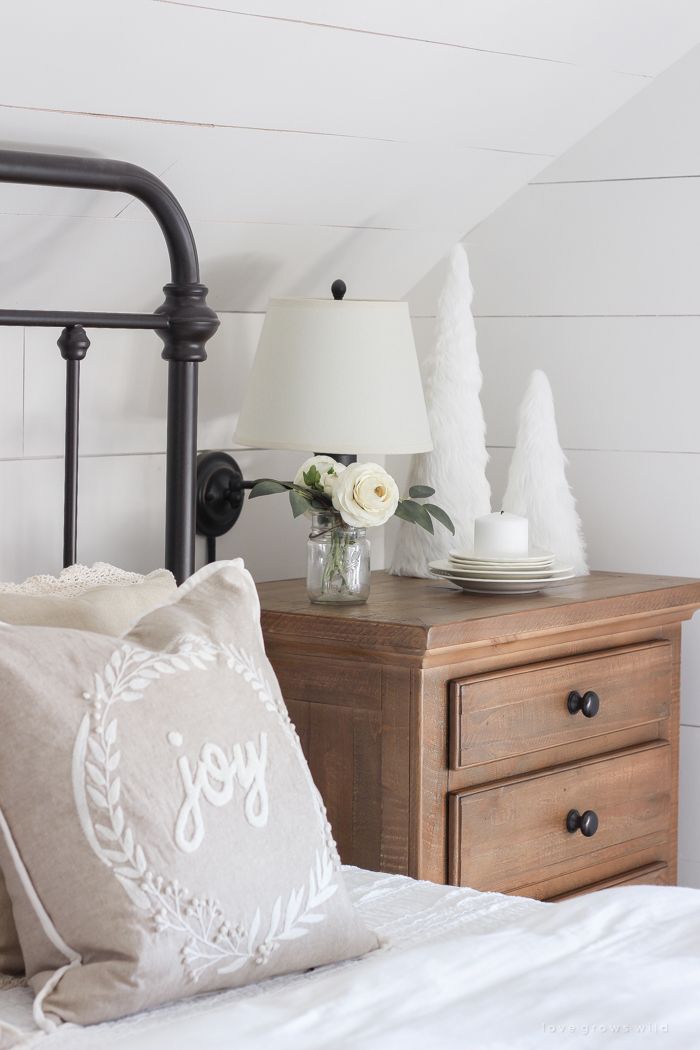 13. Rustic Country Christmas Bedroom Decor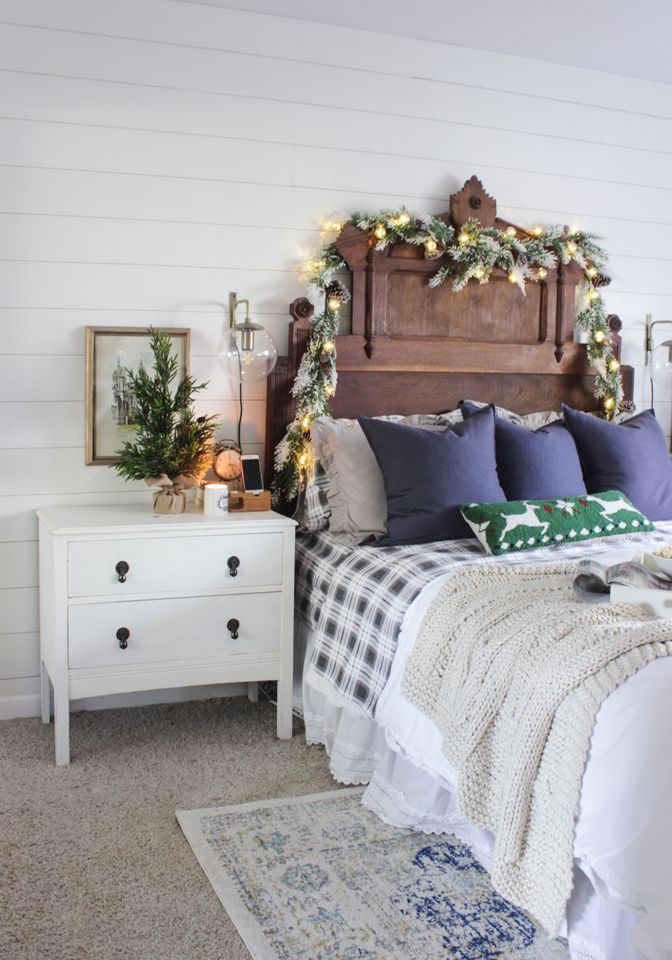 14. Rustic Christmas Bedroom Decor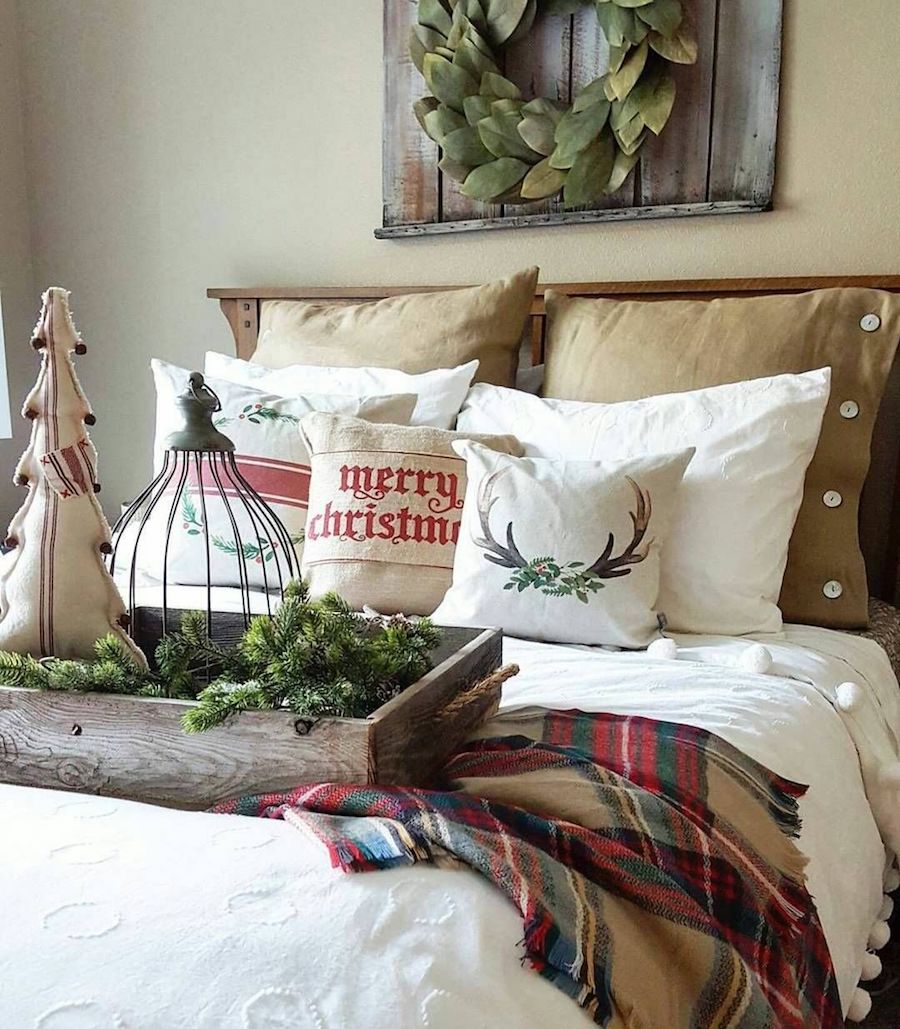 @jodie.thedesigntwins
15. Red, White and Green Classic Christmas Bedroom Decor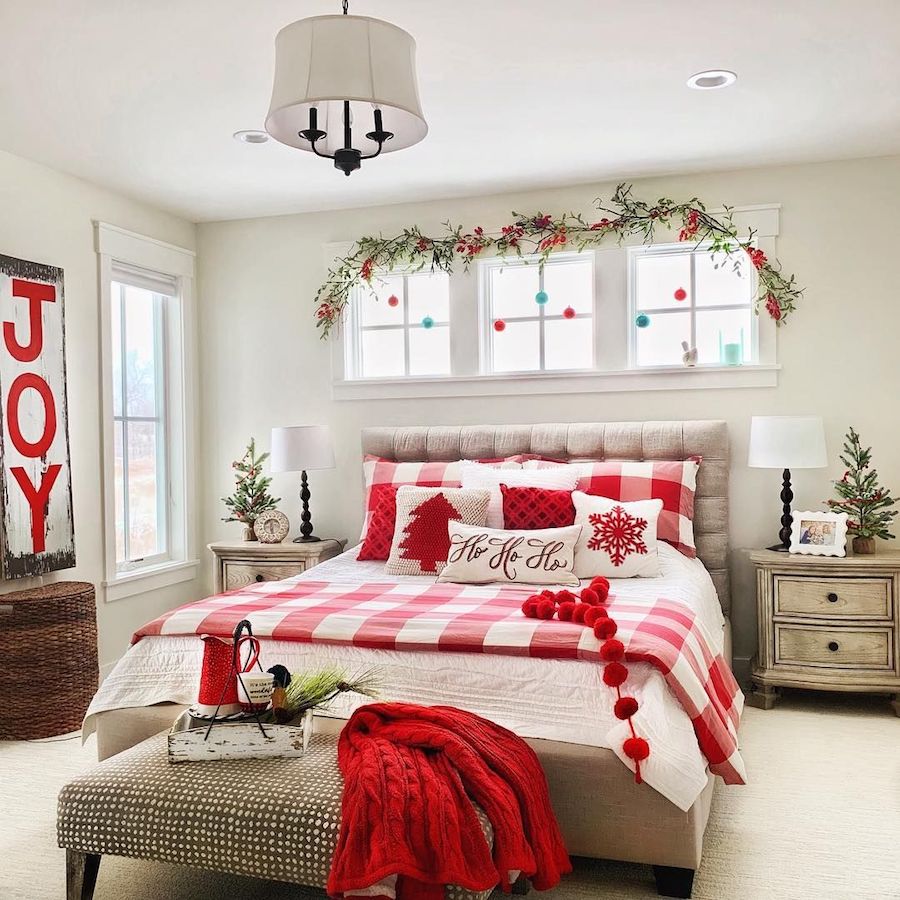 @plaids.and.poppies
16. Red and Black Christmas Bedroom Decor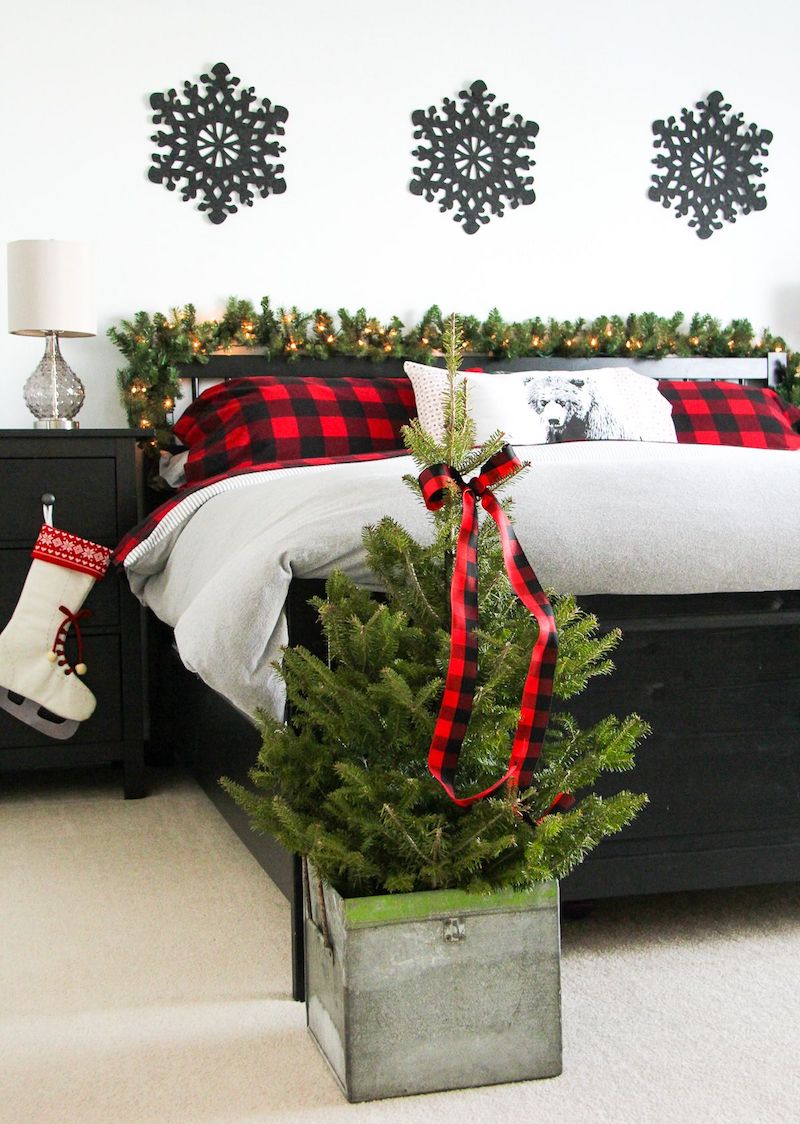 17. White Christmas Bedroom Decor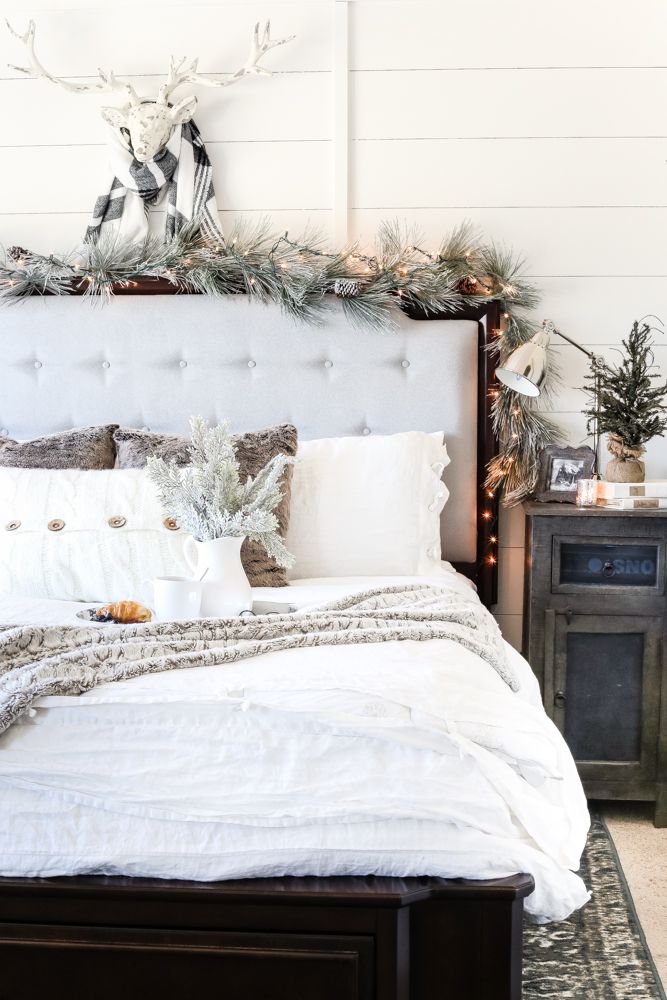 18. Plaid Christmas Bedroom Decor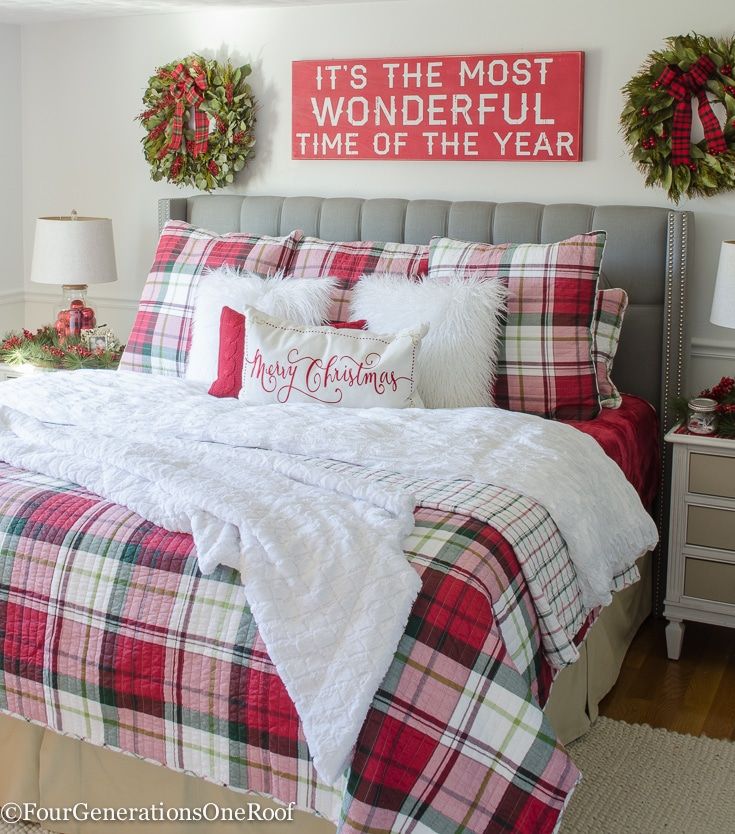 19. Modern Farmhouse Christmas Bedroom Decor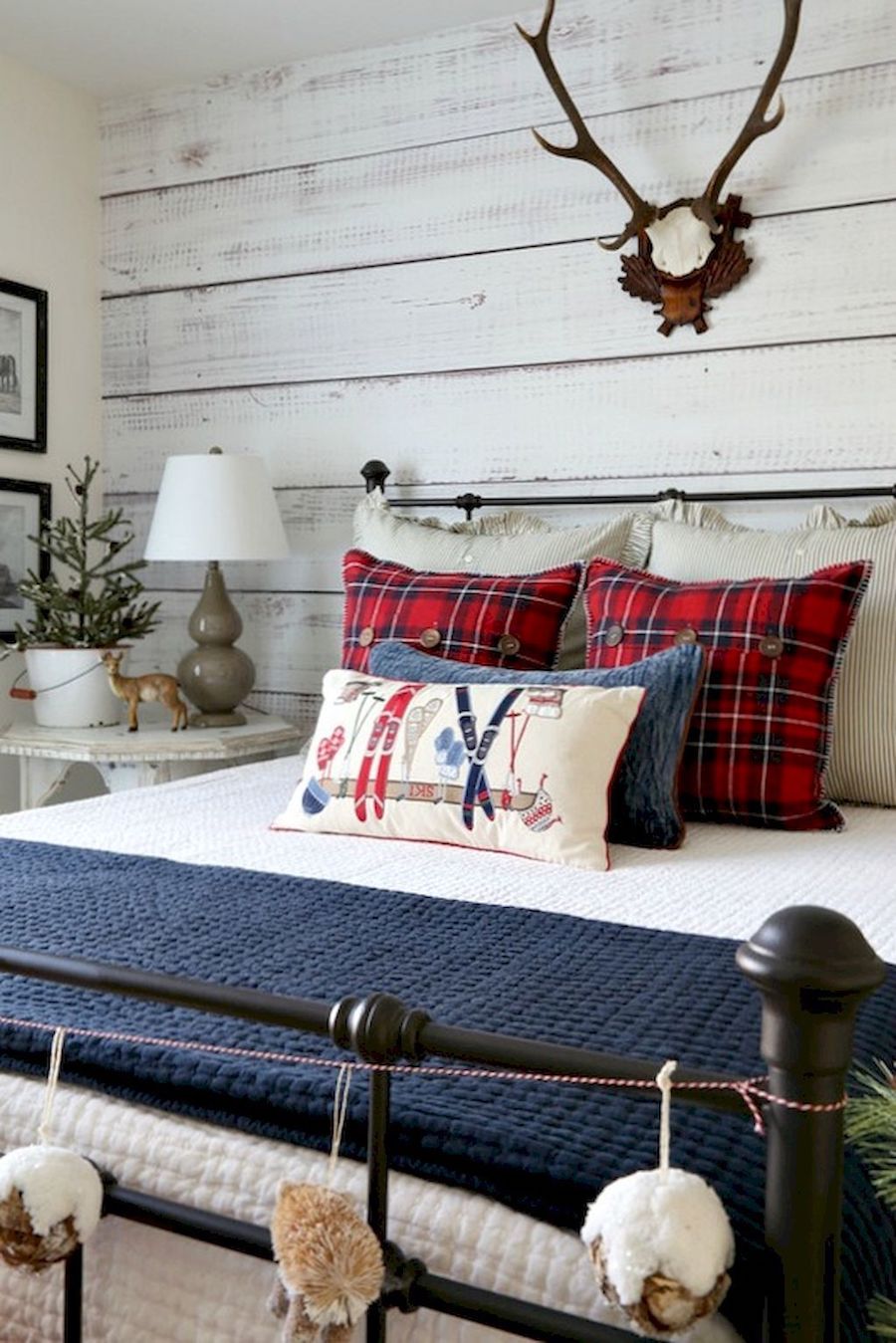 Unknown
20. Easy Christmas Bedroom Decor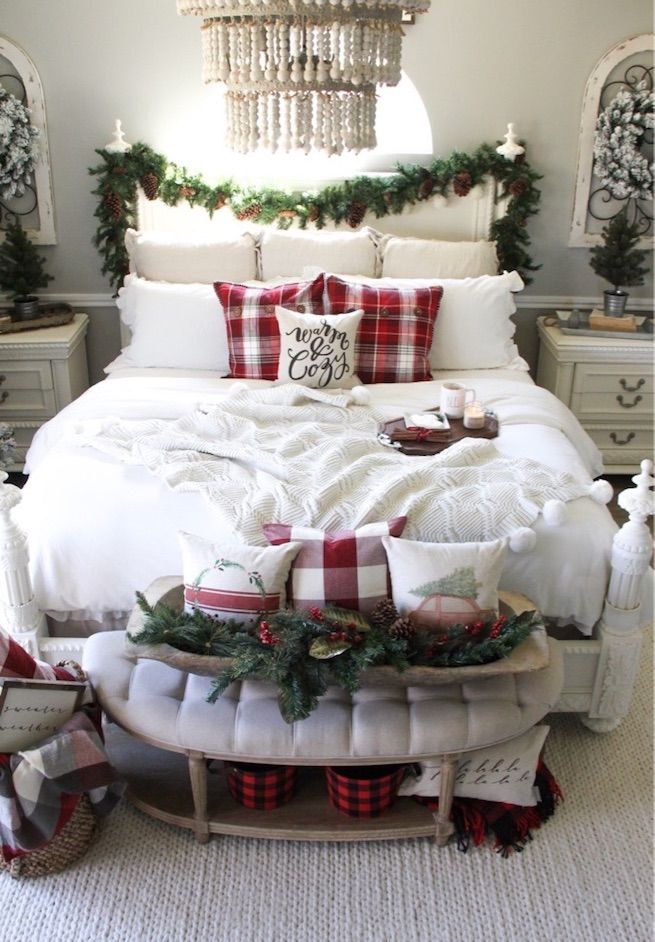 21. Christmas Bedroom with plaid throw pillows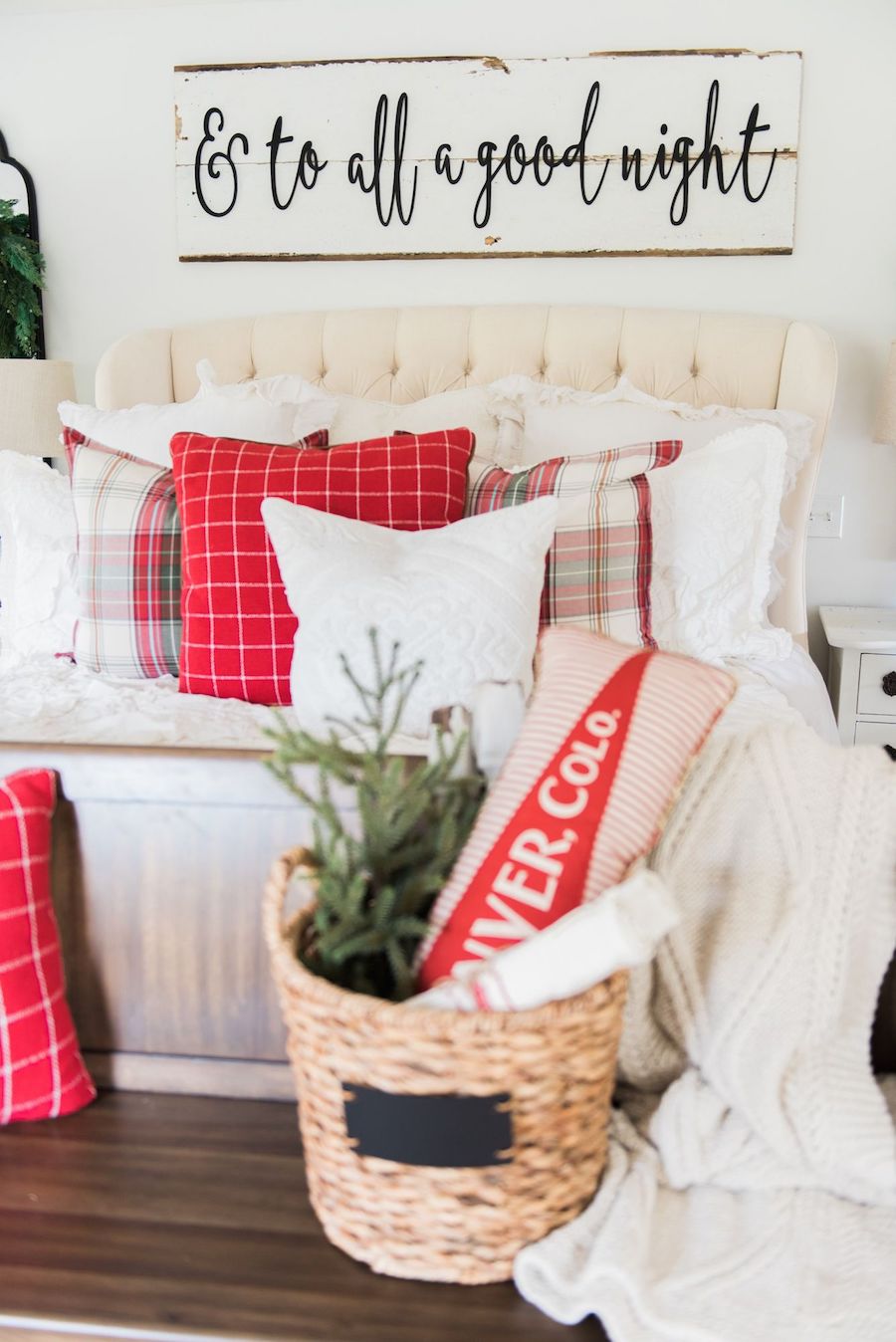 22. Christmas String Lights Bedroom Decor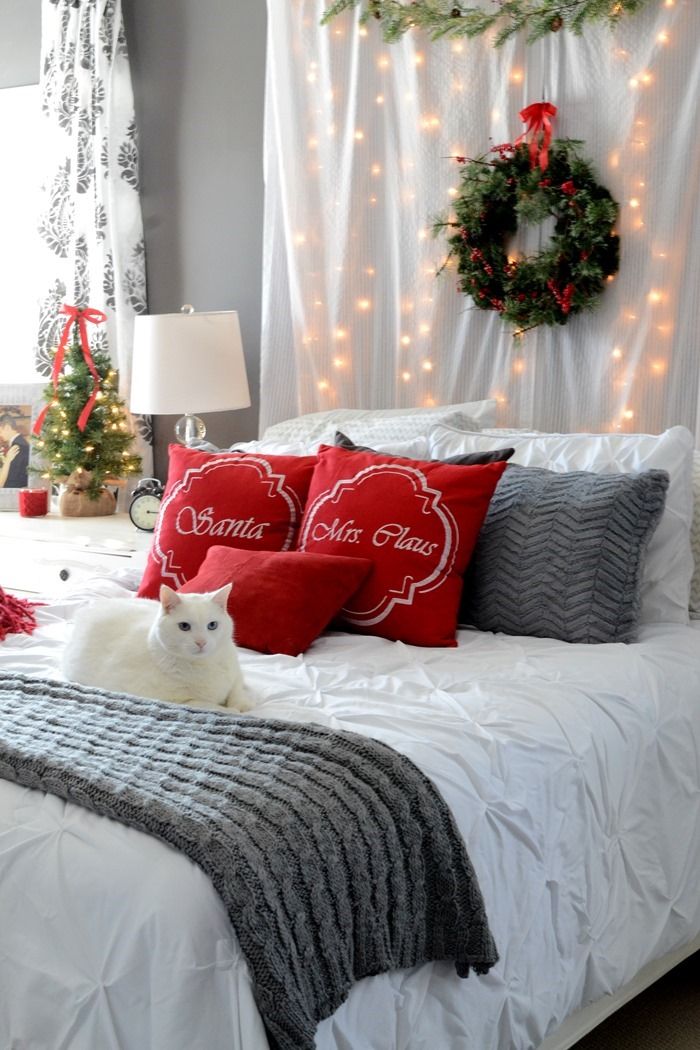 23. Christmas Bedroom Sign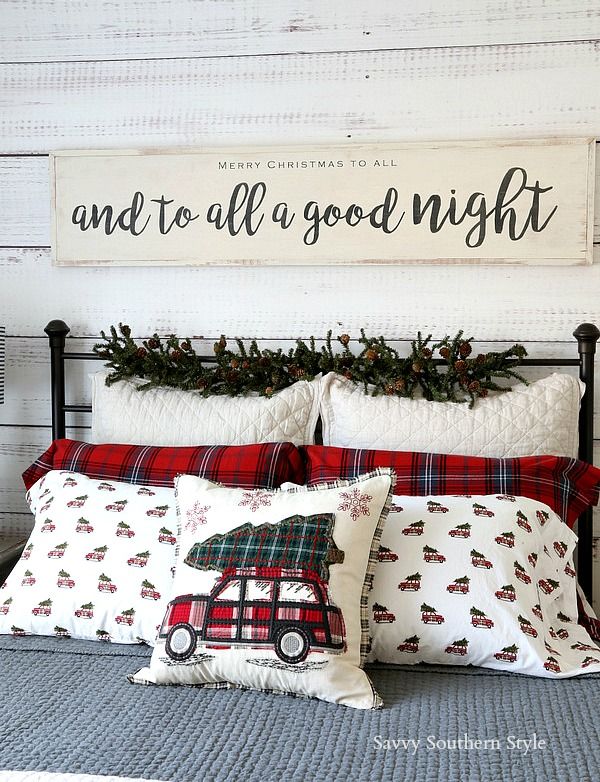 24. Mr. & Mrs. Christmas Bedroom Decor Idea
25. Blue Christmas Bedroom Decor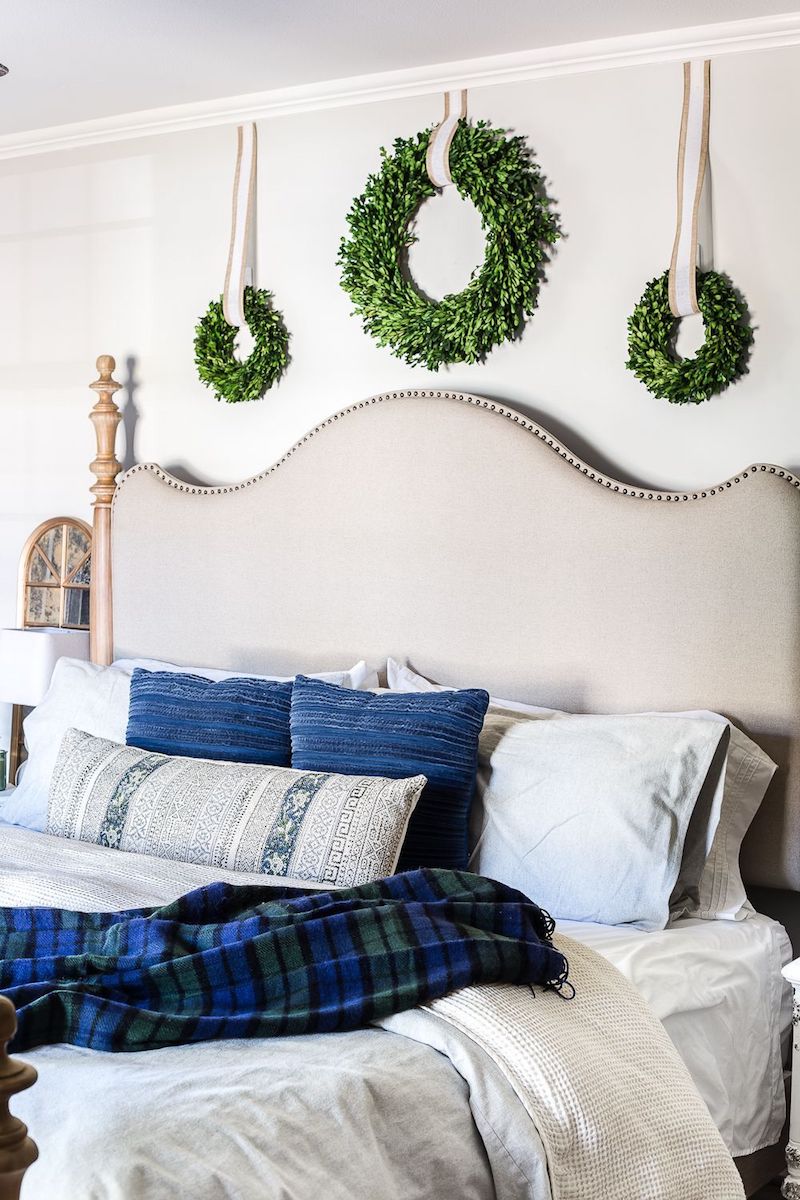 I hope you found these ideas inspiring as you plan what your holiday home will look like. What are your favorite Christmas bedroom decorating ideas? Be sure to share your home with us on your social media platform of choice!
Follow our Christmas Decor inspiration board on Pinterest, too! We'll post the most inspiring Christmas home decor ideas all throughout December!
Merry Christmas!