If your bedroom is in need of a refresh, you're not alone! Updating your bedroom decor can be time-consuming and sometimes expensive. If you're just looking for some bedroom decor inspiration, then this post should help you out! We've scoured Pinterest for the most inspiring decor ideas for the bedroom.
Here are some of the dreamiest bedroom decor ideas that we found!
Paint an Accent Wall
Try a bold accent wall like this Peacock Blue by Sherwin Williams.
Install a Wall Shelf
Add a boxed wall shelf above your bed to store pictures and small sculptures
Swap in a Tufted Headboard
If you have a boring or uncomfortable headboard, why not swap it out for a new tufted headboard? Try a white tufted headboard like the ones below to add some glamour to your bedroom.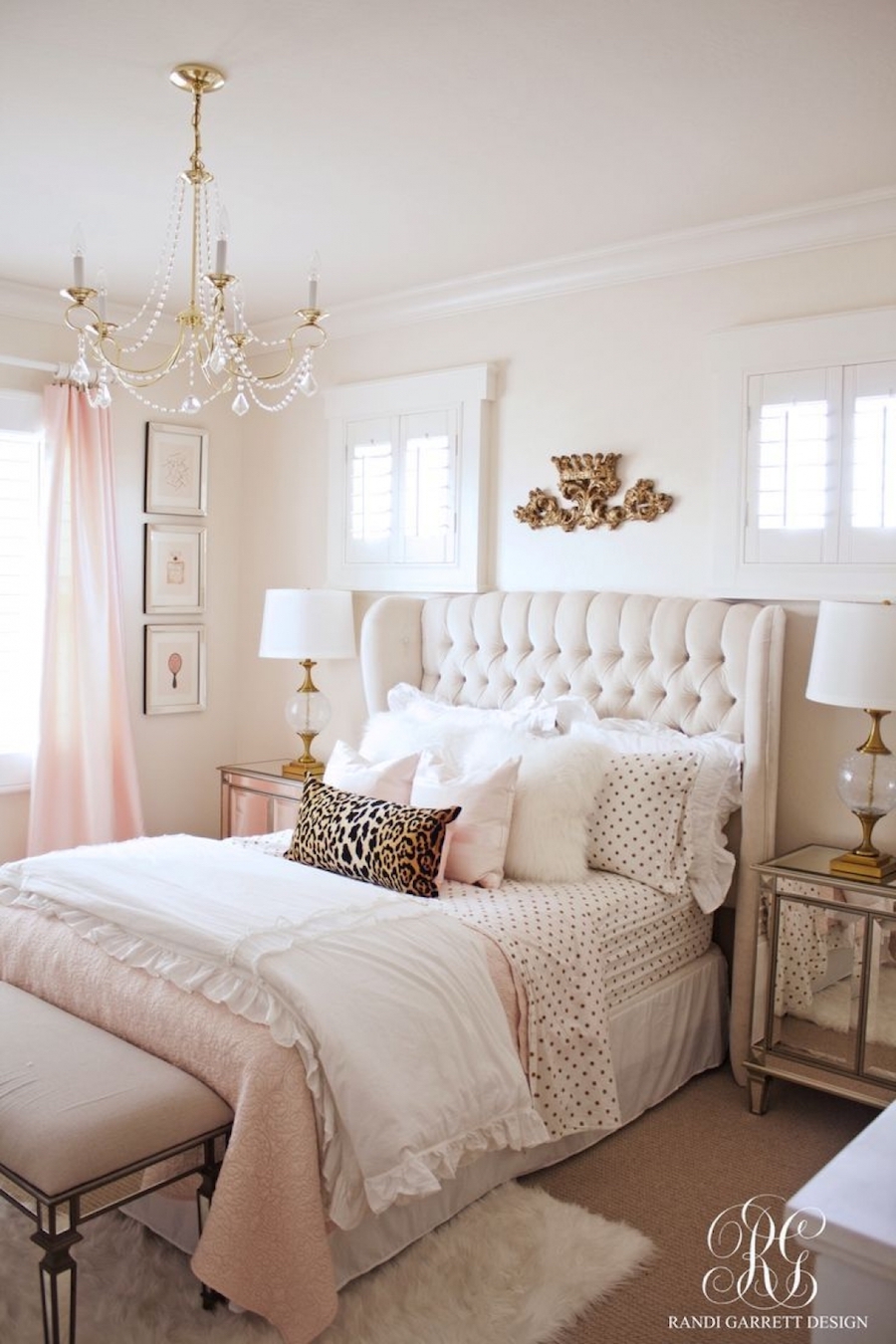 Throw a Chunky Blanket on the Bed
Add a chunky knit blanket to the bed to make your bedroom extra cozy.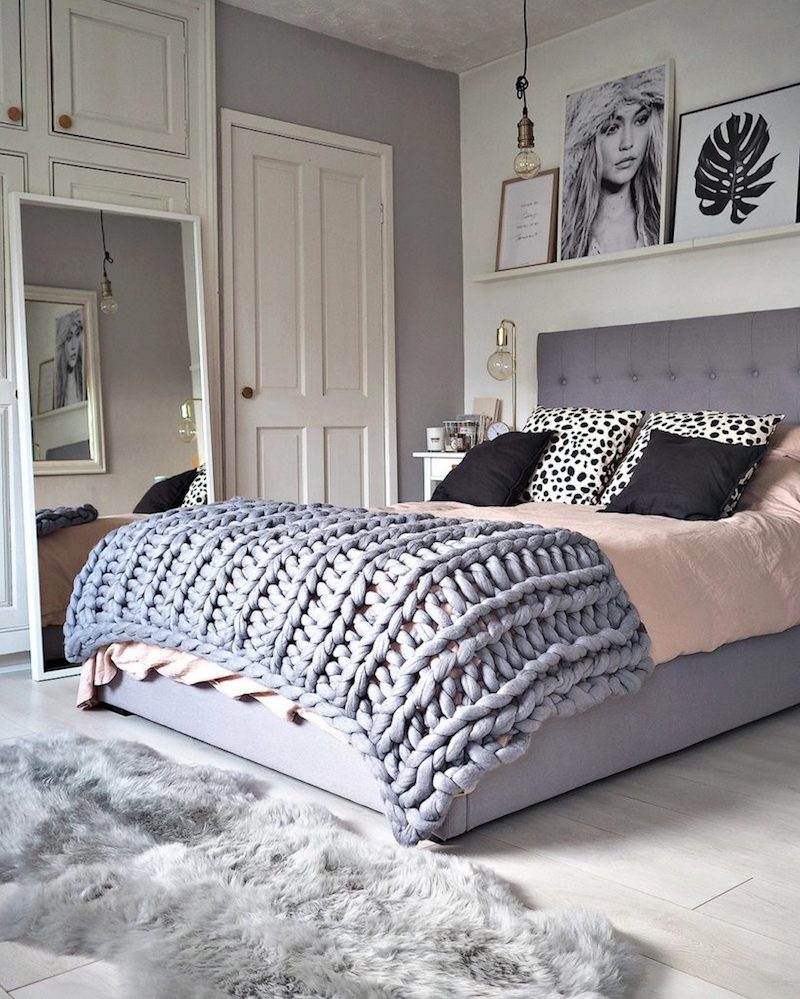 Change Your Bedroom Lighting
Update your bedroom lighting by adding a more glamorous ceiling chandelier!
Improve Your Mood with Greenery
Adding indoor plants to your bedroom can have a positive effect on your mood. House plants can help to reduce stress and anxiety, as well as improve concentration and productivity. They also help to purify the air, which can lead to better sleep quality. The presence of plants in the bedroom can also create a calming atmosphere, which can help you relax and unwind after a long day. Furthermore, plants are known to boost creativity and positivity, making them an ideal addition to any bedroom. With all these benefits, it's no wonder why adding plants to your bedroom is one of the most popular bedroom decor ideas.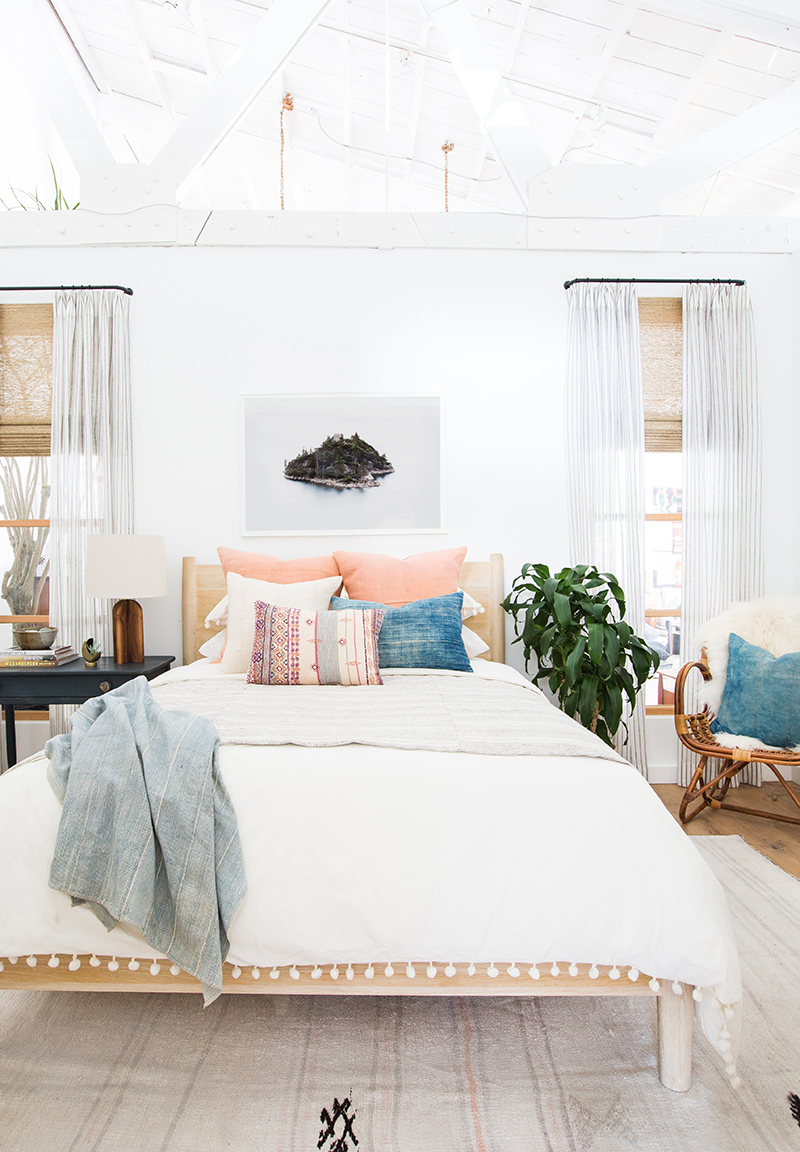 Add an Accent Chair
Choose a bedroom accent chair that compliments your existing color scheme. An accent chair can provide a comfortable spot to sit and relax with a good book, or it can be used as an extra seating option when entertaining guests. It can also be used as a place to put on shoes or hang clothes.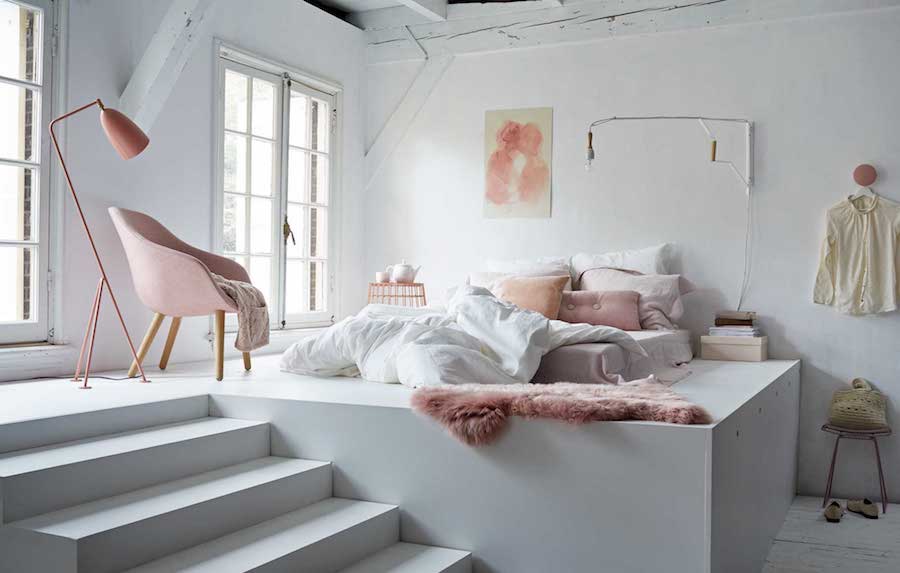 Bold Color Bed
A luscious bold bed like the pink Anthropologie one below (or this blue Wayfair one) can instantly add character to your bedroom.
New Bedroom Rug
If your sheets are white, then add a colorful rug to your bedroom floor to add some contrast to the space.
Upgrade with a Hanging Chair
Give your bedroom a major upgrade with a hanging chair or swingasan inside the room!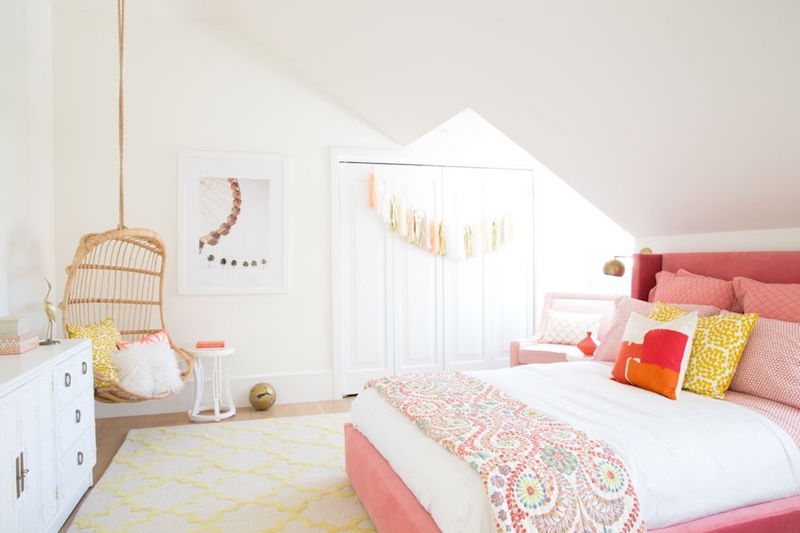 Velvet Bedroom Decor
Velvet is always a wonderful material to use in the bedroom. You can add velvet curtains or add a velvet headboard to refresh your bedroom space.
Colorful Throw Blanket
Add a colorful throw blanket to the bed, an easy way to spice up boring white sheets!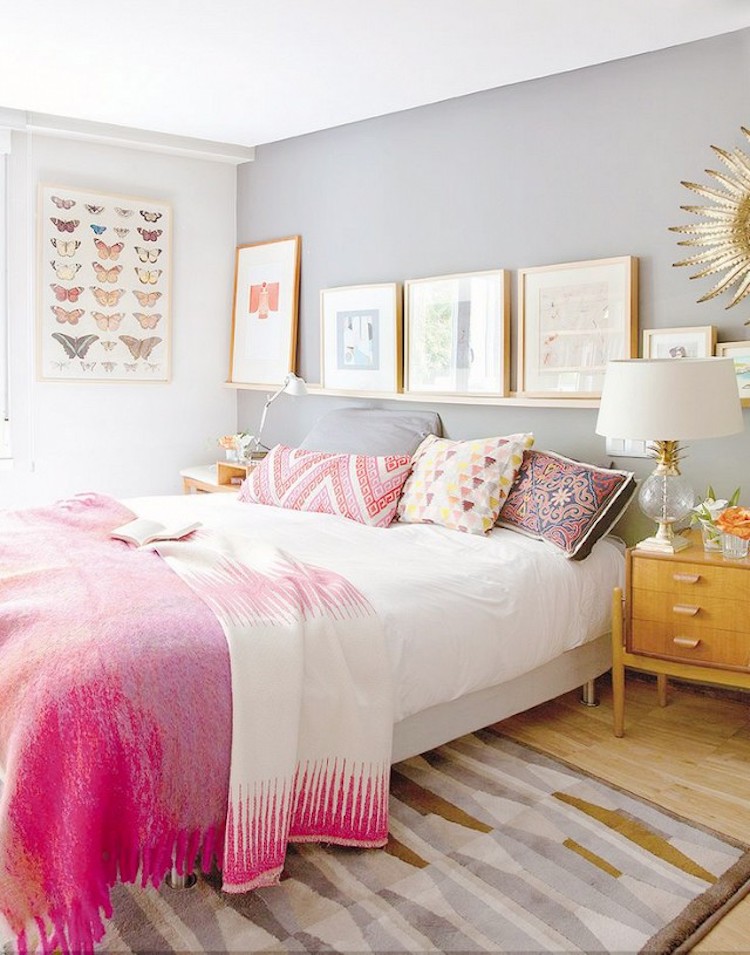 I hope these dreamy bedroom decor ideas were useful to you!