Here are creative beach bedroom decor ideas everyone should implement. Many consider a beach-themed bedroom the pinnacle of sophistication and relaxation.
When it comes to coastal home decor and interior design, the beach is a concept that's always been admired. That may be because it represents ultimate relaxation, or it may be just because of the beautiful colors of the sea and sand. Whatever the reason, the oceanside decor is one trend that will never go out of style.
For a beach themed bedroom, there are several key elements you must consider. Here is what we recommend when designing your bedroom with a beach theme!
1. Shiplap Walls
Shiplap walls are all the rage these days. Not only do they evoke a "country" aesthetic, but their horizontal planks can be painted in a variety of colors and finishes to suit your design scheme. For a beach-inspired bedroom look, paint the shiplap boards in shades of blue, white, and gray for an effect that evokes the ocean's shifting colors. Then add natural wood touches for warmth, like wooden nightstands or woven baskets.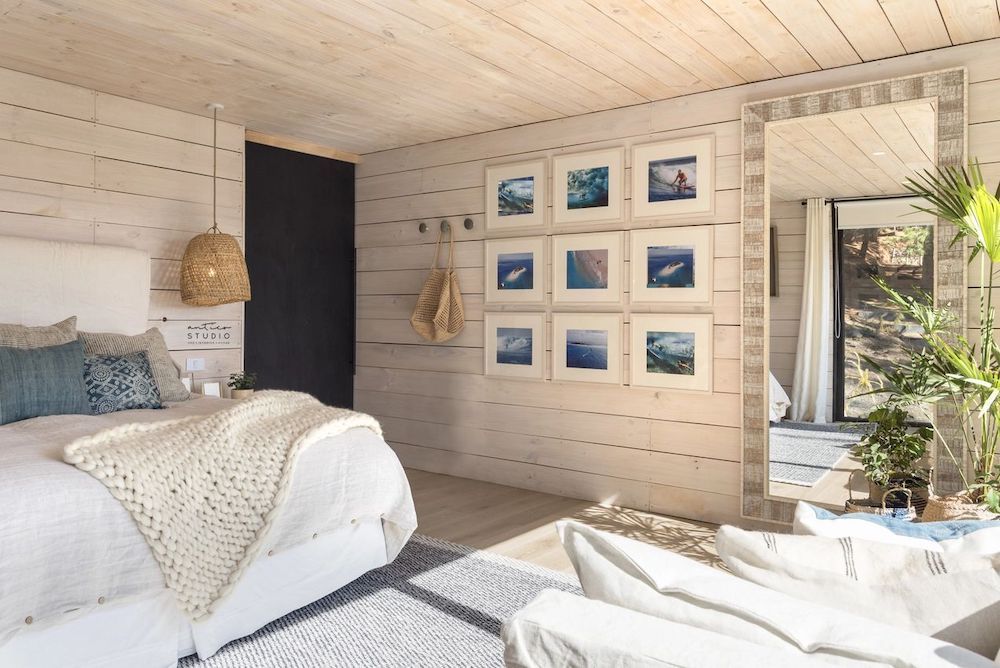 2. Ocean Blue Color Theme
One of the easiest ways to incorporate a beach theme into your bedroom is through color choice. If you want something more subtle than bright white walls or furniture, choose colors with an ocean blue undertone, such as light blues or turquoise/aqua shades instead! This will give off that relaxing vibe without being too much in-your-face about it.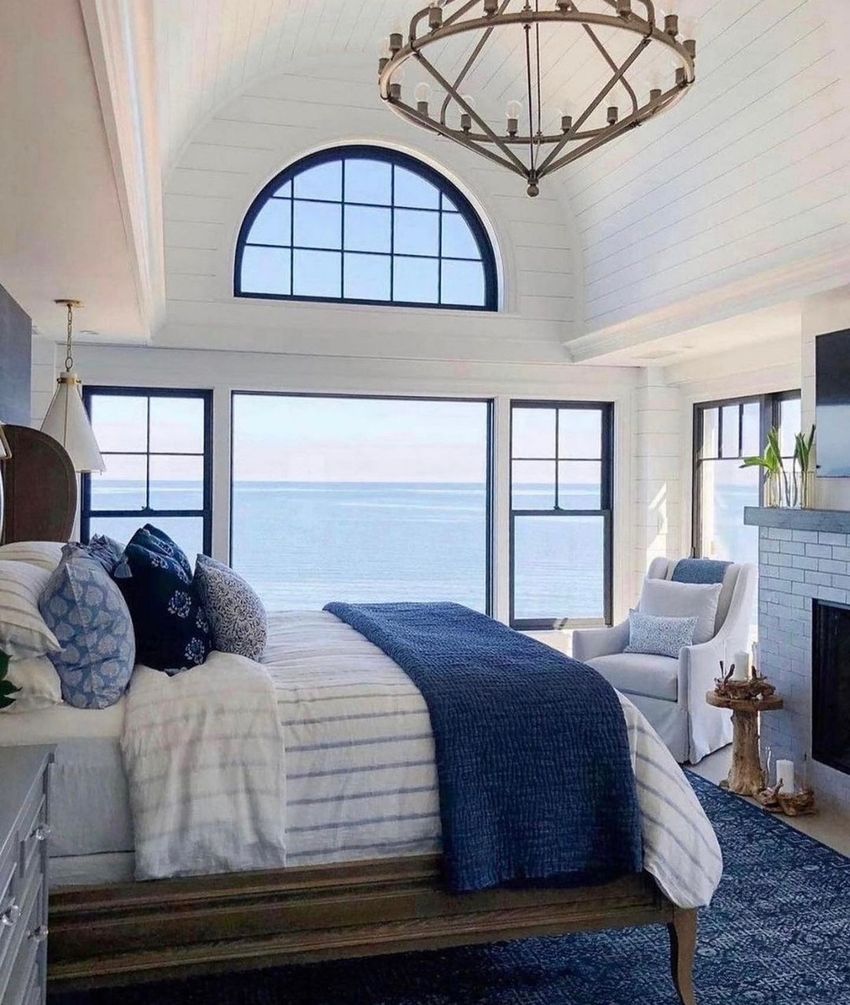 3. Beachy Chandeliers
There are so many great ways to incorporate a beachy vibe into your bedroom, but a coastal chandelier is one of the easiest and most dramatic. You can find lighting fixtures with ocean motifs, like seashells or starfish, or go for a light fixture made of jute or rope.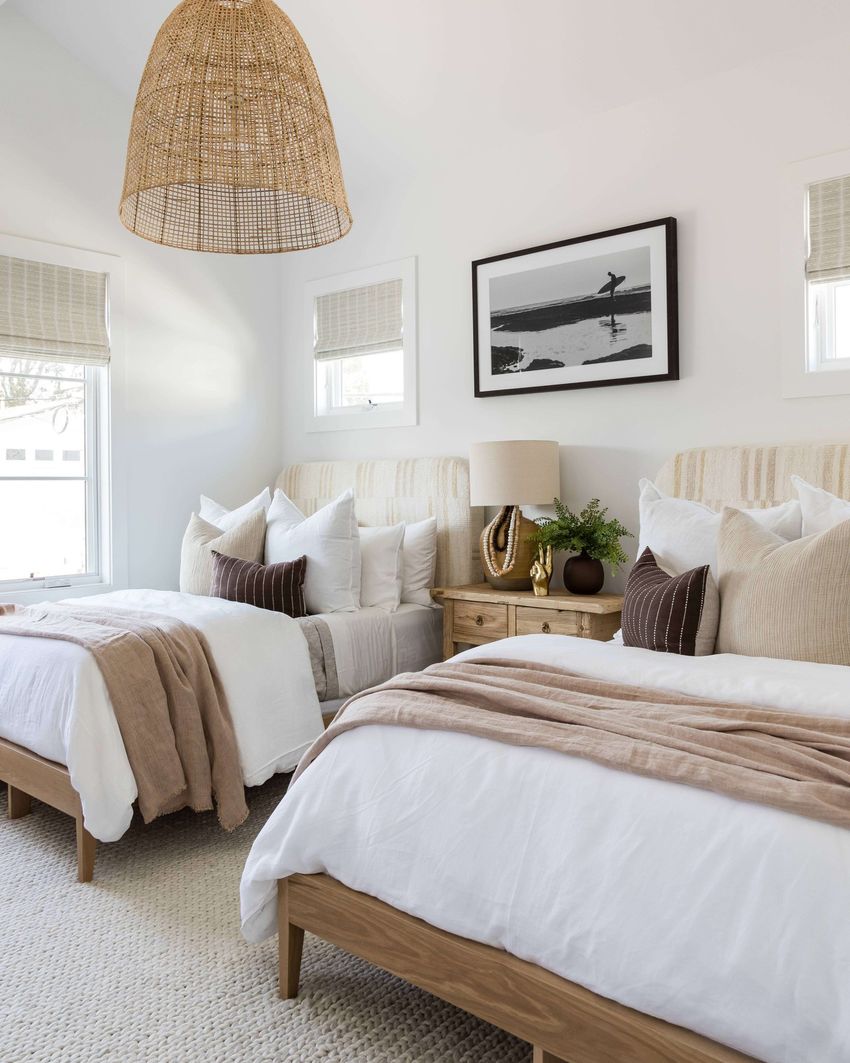 4. Jute Rug
A jute rug can add texture to your space while maintaining that rustic beachy feel. It's also very durable, meaning it will last a long time (essential if you want it to fit in with your decor for years to come). Its soft texture makes it feel like you're sinking your toes into the sand, and its coloration makes it easily to integrate with other colors in the room, so it doesn't stand out too much. Opt for one in a natural color, or go for something more colorful if you want to make more of a statement in your beach themed bedroom!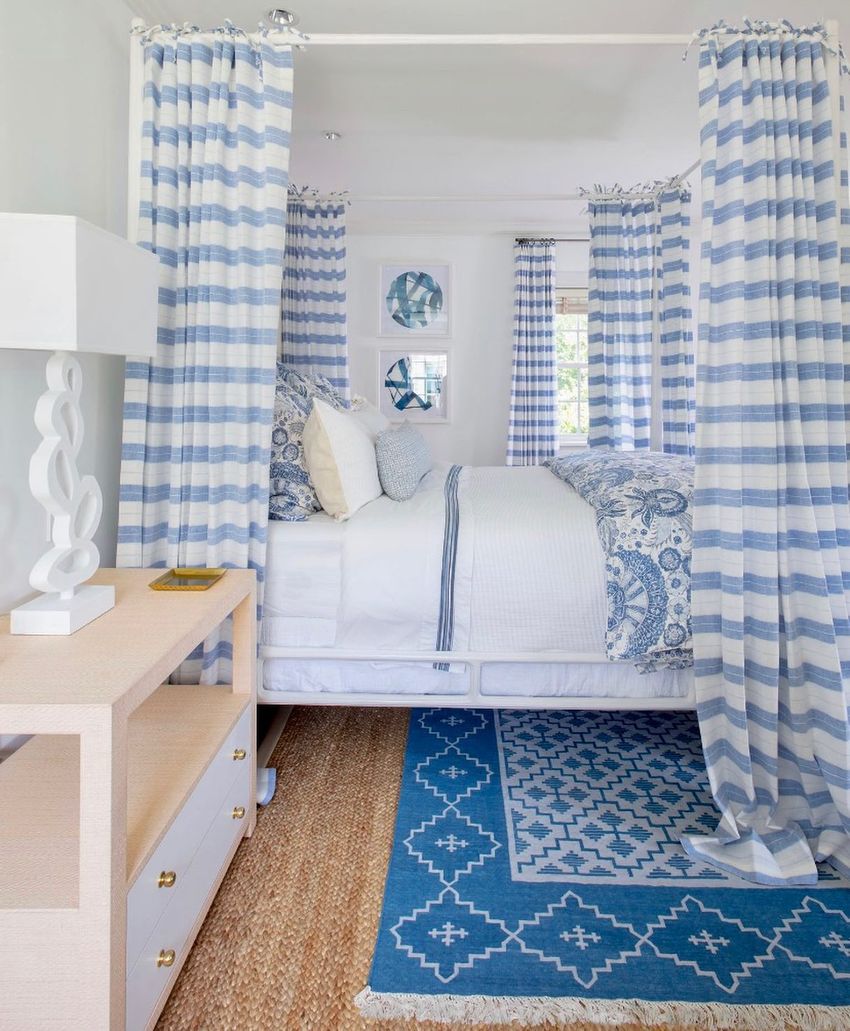 5. Straw Storage Baskets
Straw storage baskets are an excellent addition to any bedroom because they're functional and stylish! You can use them as decorative items on top of dressers or bookshelves, but they're also great for storing things like blankets and pillows when not in use.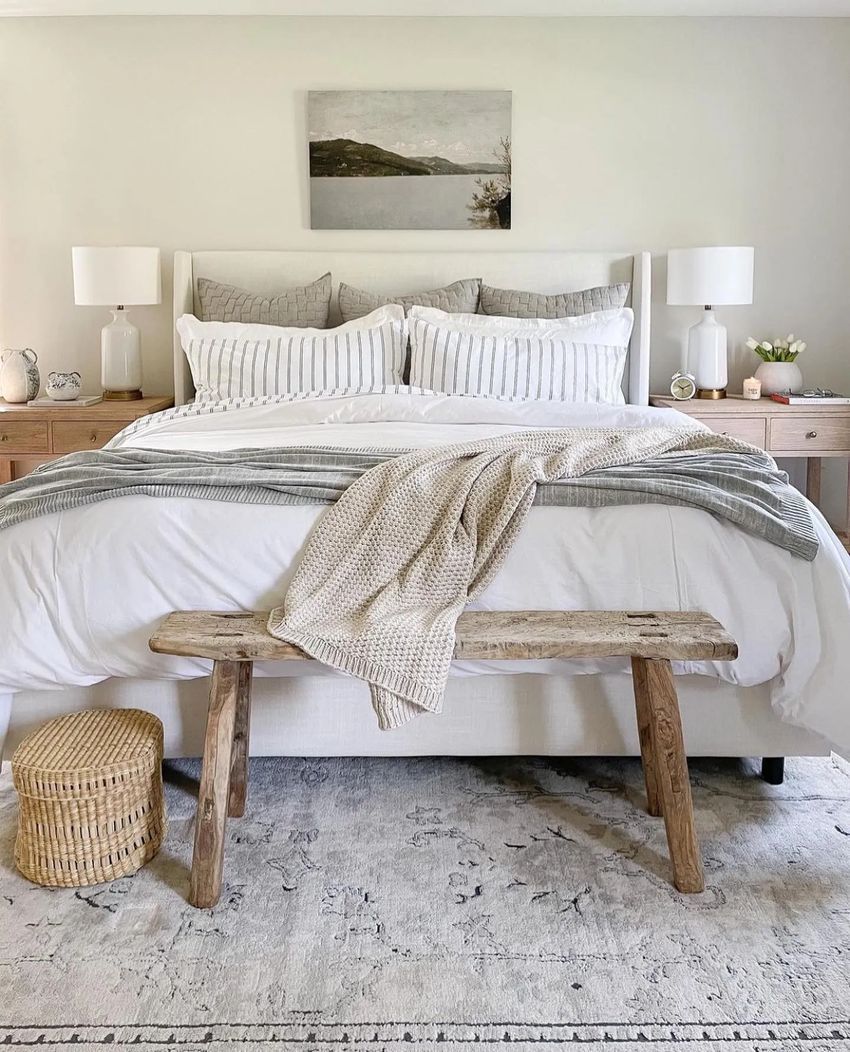 6. Crisp White Linens
One of the easiest ways to make your room feel like a beach getaway is by adding crisp white linens. White sheets on the bed make the room feel lighter, especially if you have an all-white bedspread. The pillowcases and bedding should also be white for an actual beach aesthetic. To give the room a more coastal feel, add some accent pillows in shades of blue. Try pastel blue if you want a more subtle look, or opt for a bright blue for something more eye-catching. You can also add some starfish pillows or seashell pillows as accents that bring in some beachy style.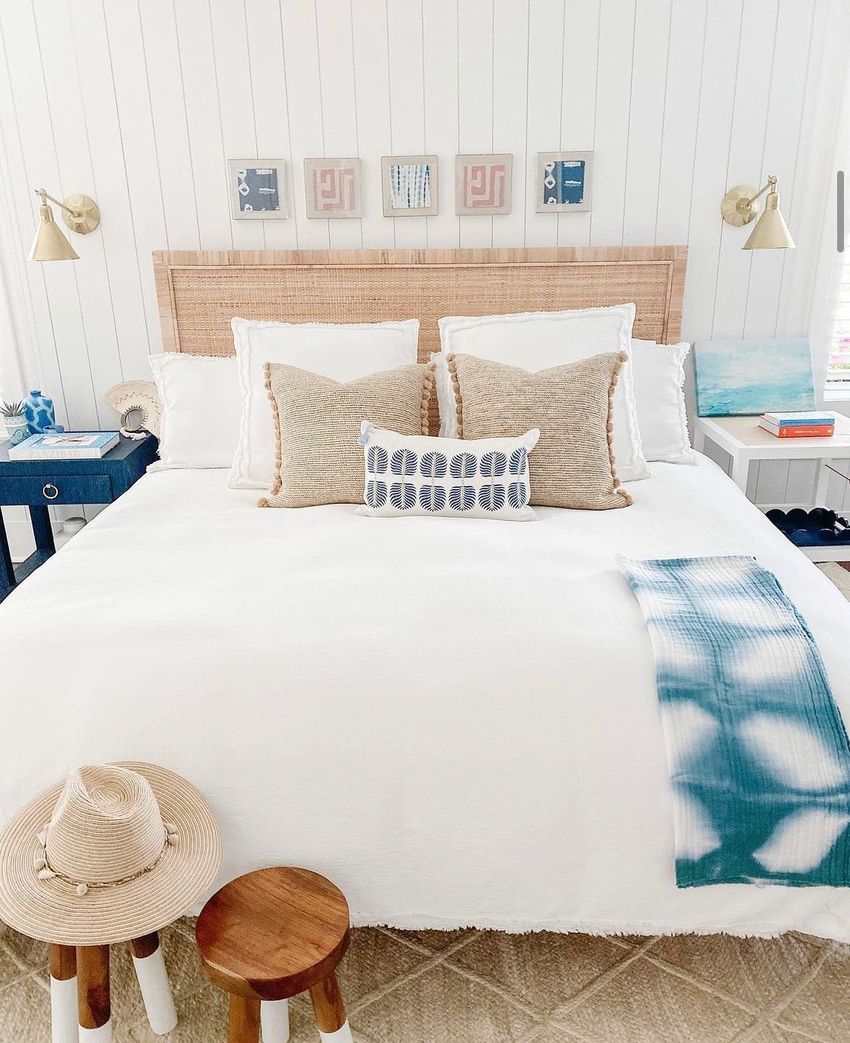 Opt for white curtains with delicate embroidered patterns if you want to add even more whimsy to your beach themed bedroom decor. The patterns should be subtle, so they don't take up too much attention and overwhelm the rest of the room's decor, but they should add some detail to your bedroom space..
7. Coastal Beach Themed Wallpaper
Once you've got your bedding situated, you can incorporate coastal themes into your decor elements to bring your space together. A great way is with coastal-themed wallpaper that gives your room that seaside feels without redecorating everything from scratch. Try wallpapers with ocean waves, beach scenes or fish patterns for a fun look that still feels mature and sophisticated for an adult bedroom.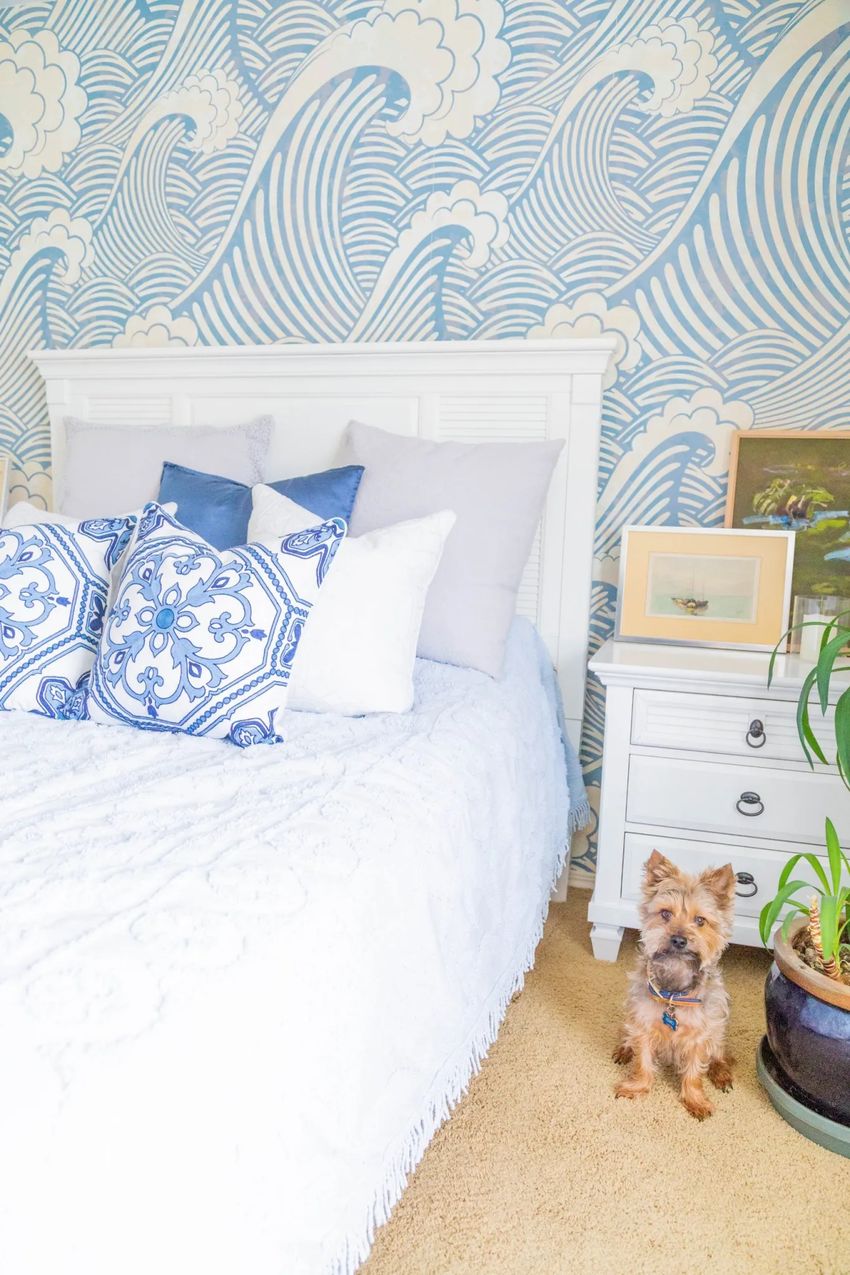 8. Rattan Furniture
Rattan is an excellent choice for a beach bedroom because it's durable, lightweight, and easy to clean. Rattan furniture can also be used indoors and outdoors, so if you're looking to transition the decor of your room from the inside to the outside patio, it's a good option.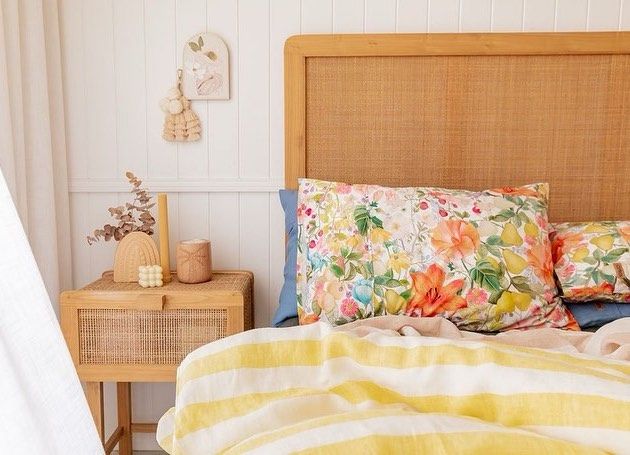 The best thing about rattan furniture is that you can get it in various shapes, sizes, and styles. Rattan chairs can double as seating for guests and as an accent piece for your bookshelf or corner reading nook. Rattan tables are great when you need extra storage or surface space in your bedroom. You can even find rattan headboards that give your bed a tropical look.
9. Bamboo Furniture
Bamboo furniture or blinds are a great way to bring some natural elements into your beach themed bedroom without taking up too much space on the wall or floor. You don't have to worry about bamboo getting ruined by humidity either because this durable material can withstand high temperatures and still look great!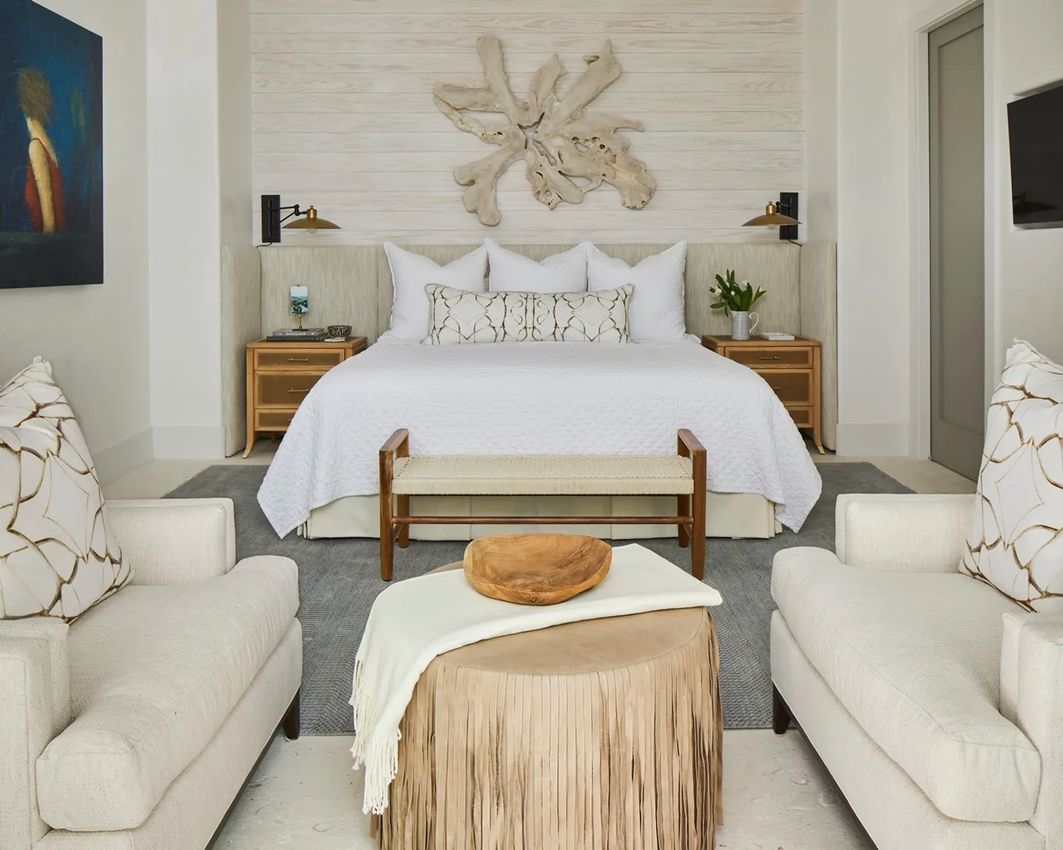 10. Woven Wicker Bed Frame
The woven bed frame is one of the best beach bedroom decor ideas because it allows you to add a neutral tone to your beach bedroom that will blend in with the rest of the colors in your room. This type of bed frame can be made out of bamboo, rattan, or wicker and is a great way to add some texture to your room while still being light and airy.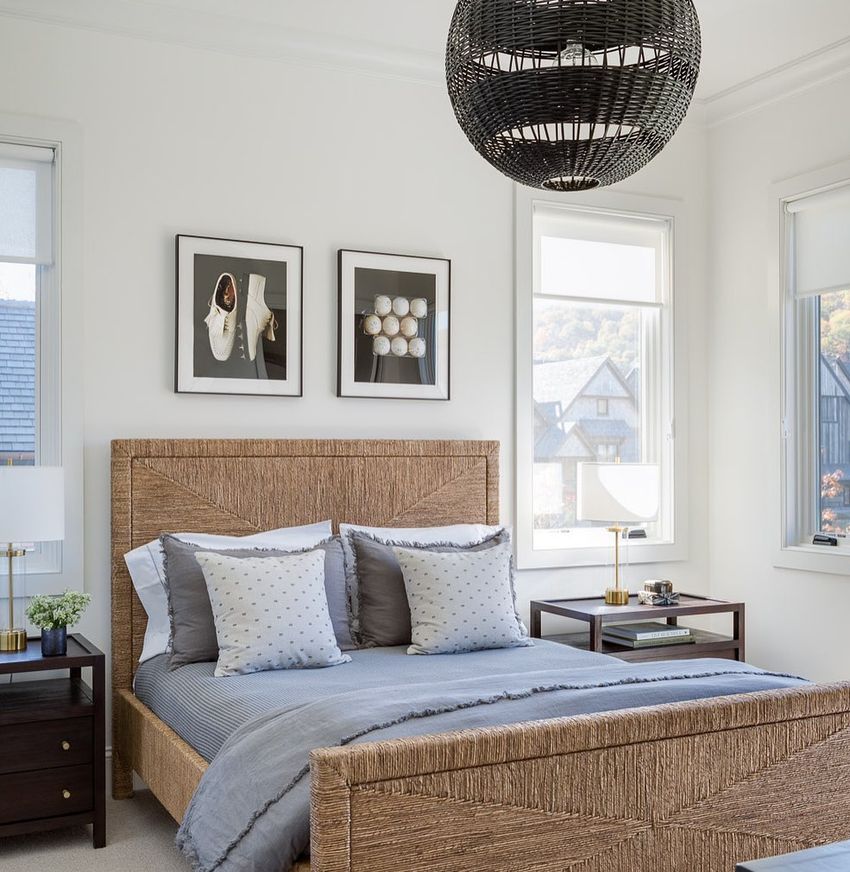 11. Beachy Headboard
There are many different beachy headboards that you can use in your beach themed bedroom. They are available in various materials such as wood, metal, and fabric and come in different sizes. Keep in mind when choosing a headboard how much space you have available for it to fit into your room. If you have a small space, you might want something that isn't very wide, but if you have a larger area, then plenty of beautiful coastal headboards can be found!
12. Beachy Wall Art
When it comes to beachy wall art, think beyond seashells and starfish. This art print features a black and white photo of some driftwood on the sand at sunset. It's an easy way to channel that coastal vibe without overdoing it on accessories and knickknacks.
13. Beach and Ocean Photography Prints
Prints that show the beautiful colors of the ocean can give your bedroom a peaceful vibe that'll help you relax while you sleep. For a more neutral look, consider prints of waves or sunsets at the beach, readily available to purchase online. If you want more colors in your room, choose prints of colorful coral reefs or photos of scuba divers exploring underwater ecosystems.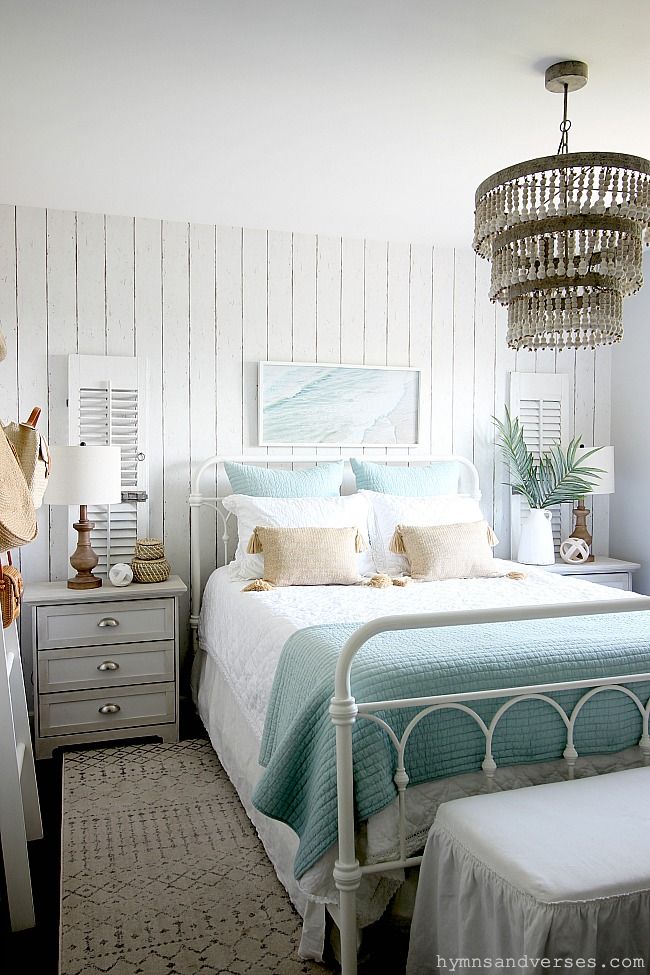 14. Sea Life Decor
If you love sea life and want to bring it into your bedroom, invest in some sea life decor like starfish accents. Colorful fish, turtles, dolphins, and other animals can also be used. You can also print out images of some of your favorite sea creatures or purchase watercolor paintings from an artist online.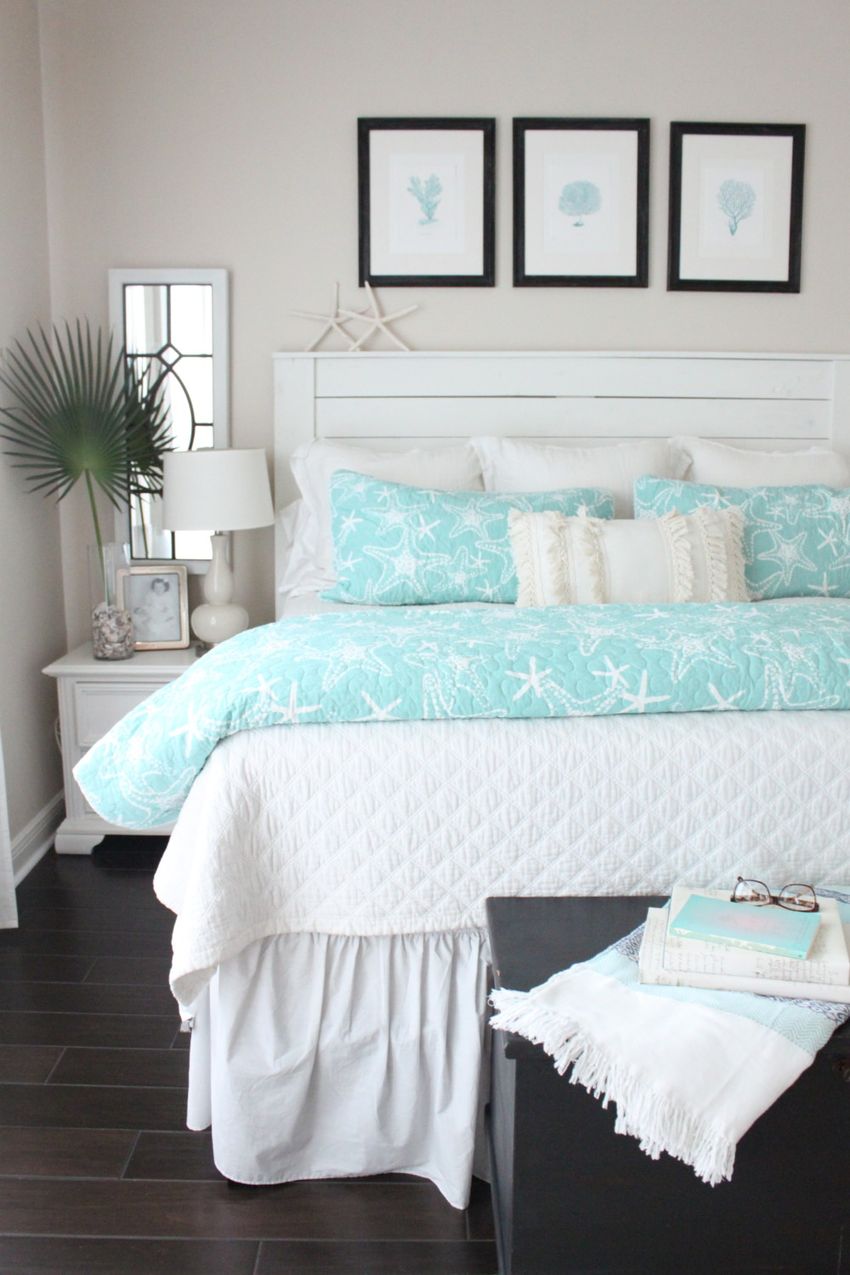 15. Fish Netting with Shells
If you want to add a nautical touch to your beach bedroom decor, consider hanging fish netting on the wall behind your bed with shells or other accessories. You can also hang it over your headboard or attach it to an existing headboard. This adds a nice decorative touch while not overly overbearing in color or pattern.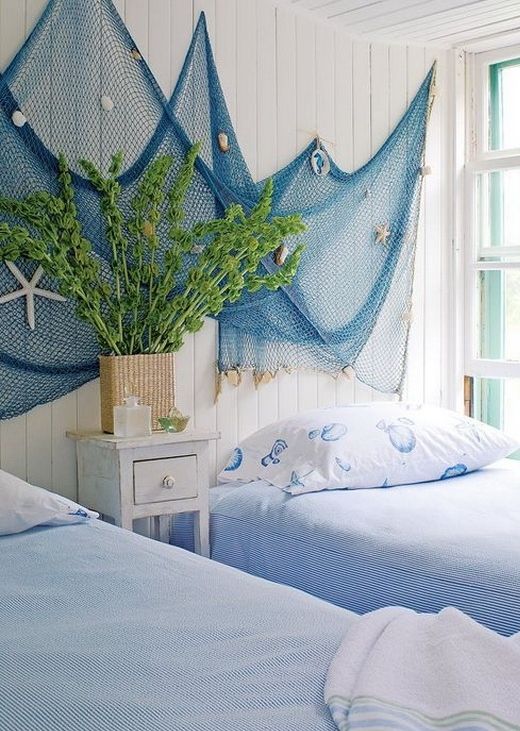 16. Big Windows for an Ocean View
If you're lucky enough to live near the beach, you can soak up the ocean view from the comfort of your beach themed bedroom. Make sure you have big windows to let in as much light and air as possible, and keep your window treatments simple—you don't want to cover up that beauty.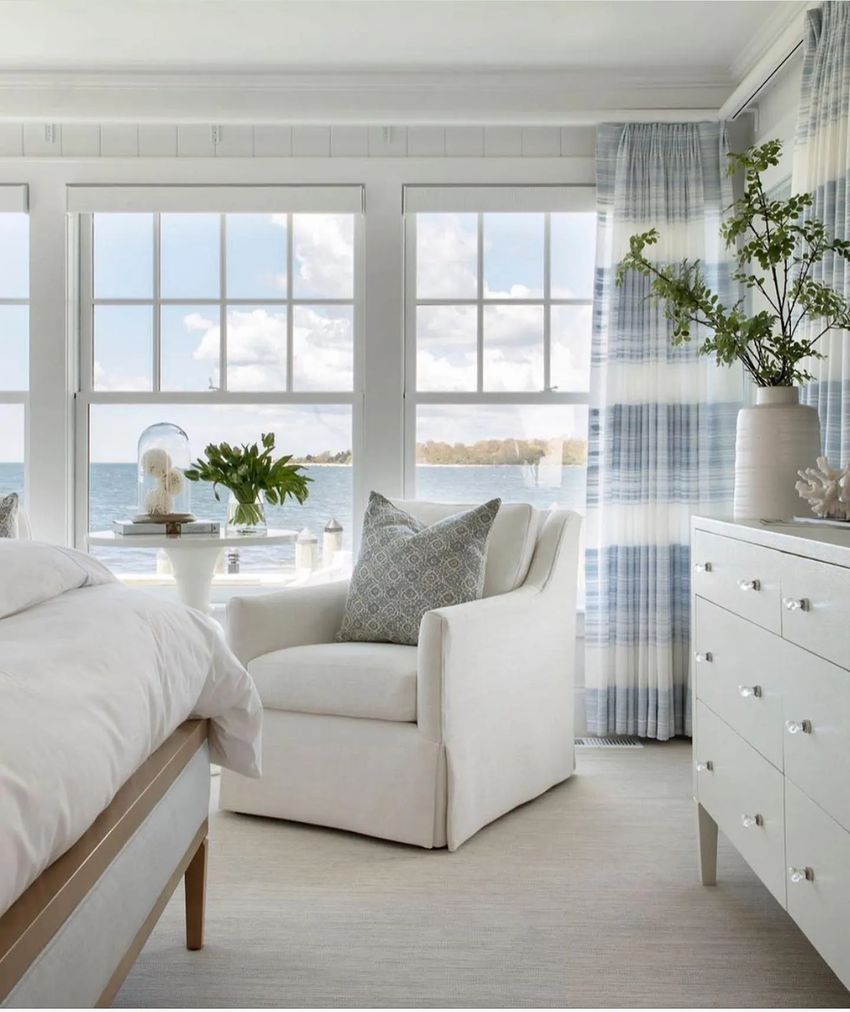 17. Coral Accents
Coral is one of the significant parts of the seaside theme. It is available in various colors, from soft pinks to bright oranges and reds, so you will have no trouble finding those which will perfectly fit with the rest of your design scheme. You can use coral accents on lamps, bedding, and other decorative items throughout your room or even on a few walls to make a beachy statement.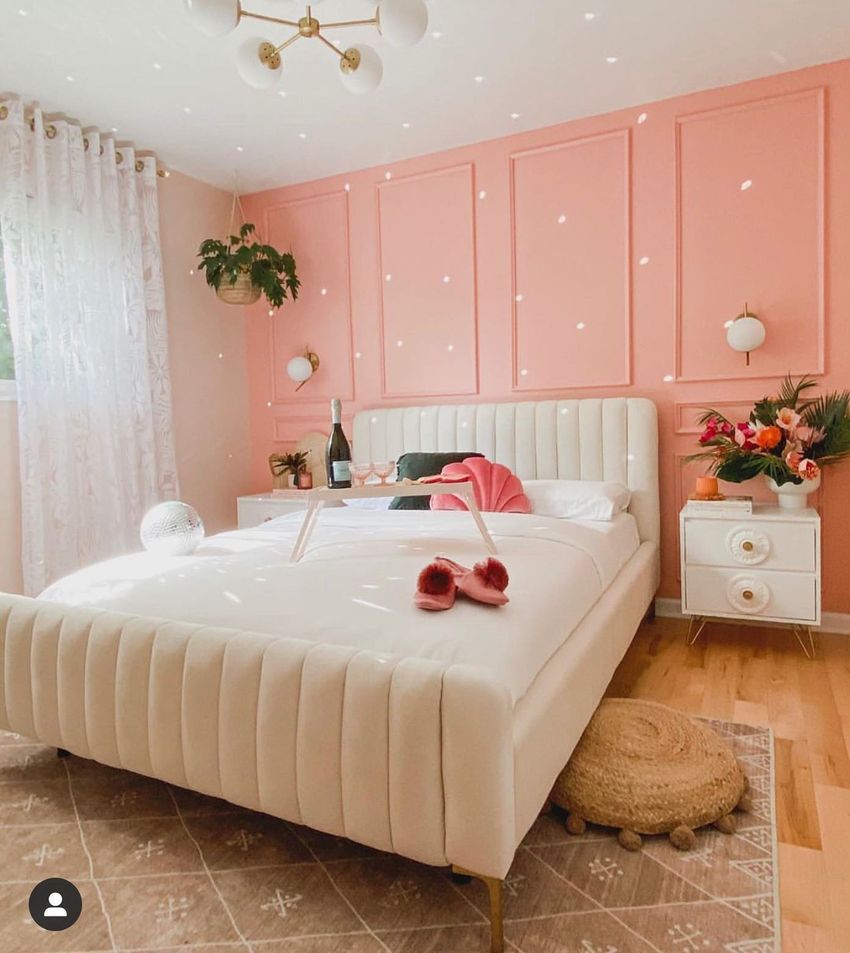 18. Pastel Blues
For a beach themed bedroom, use pastel blues to create a relaxing atmosphere in your room. They are easy on the eyes and give anyone who sees them an incredible feeling. Different shades of blue and white will remind you of the sea or ocean, which helps you feel relaxed whenever you look at them.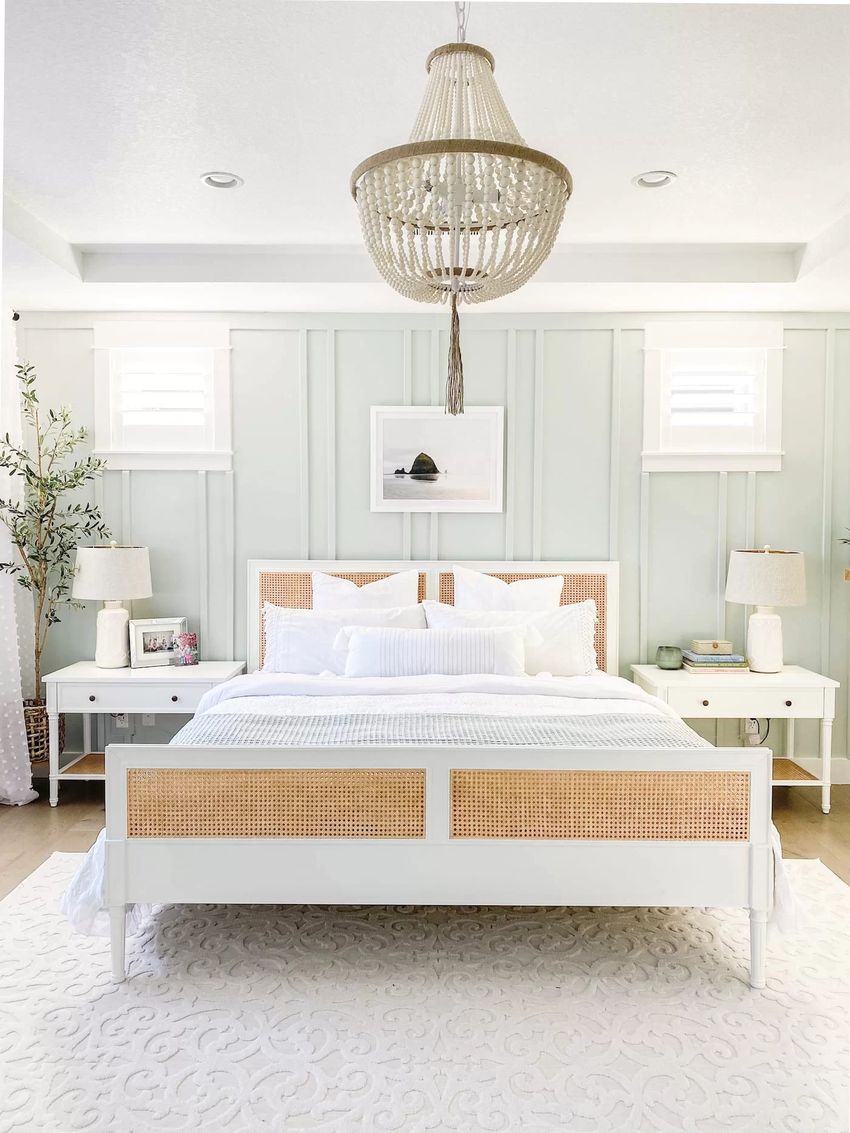 19. Sea Animal Decor
Use sea animal decor to create a subtle beach theme in your bedroom. Try hanging a picture of a seahorse on the wall or placing a coral sculpture on your bookshelf or nightstand. You can also add sea animals in an unexpected place, such as making a curtain rod out of driftwood and hanging starfish from it.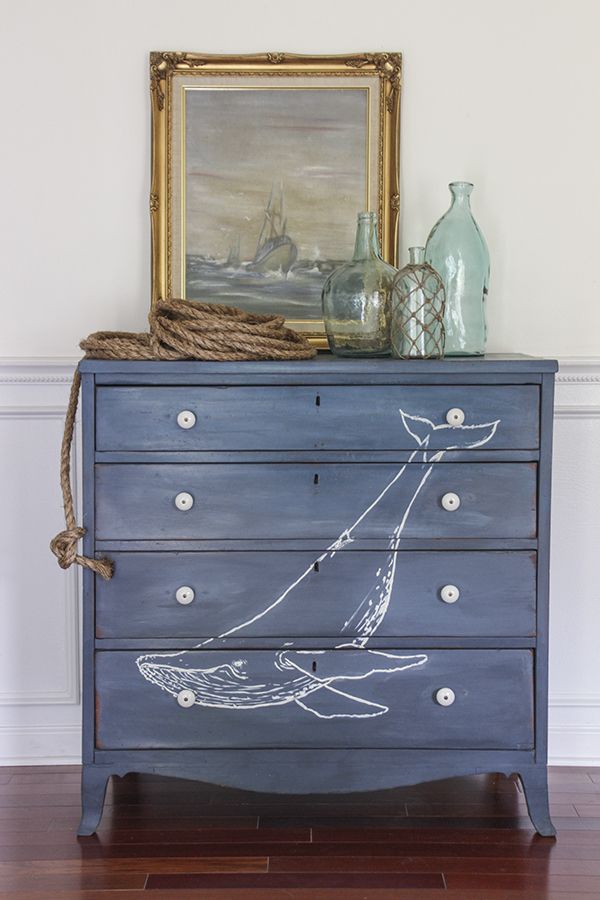 20. California Surfer Vibes
If you love surfing and the laid-back style of California surfers, decide whether you want to bring the beach into your bedroom with surf beach-themed furniture, such as a surfboard-shaped bookcase. Some people even put a real surfboard in the corner of their homes. (See our post on surfboard decor ideas.) You could also use a more subtle approach by using the colors blue and yellow throughout the room. If you choose the less obvious approach, try making the room more beachy by adding some plants to the room.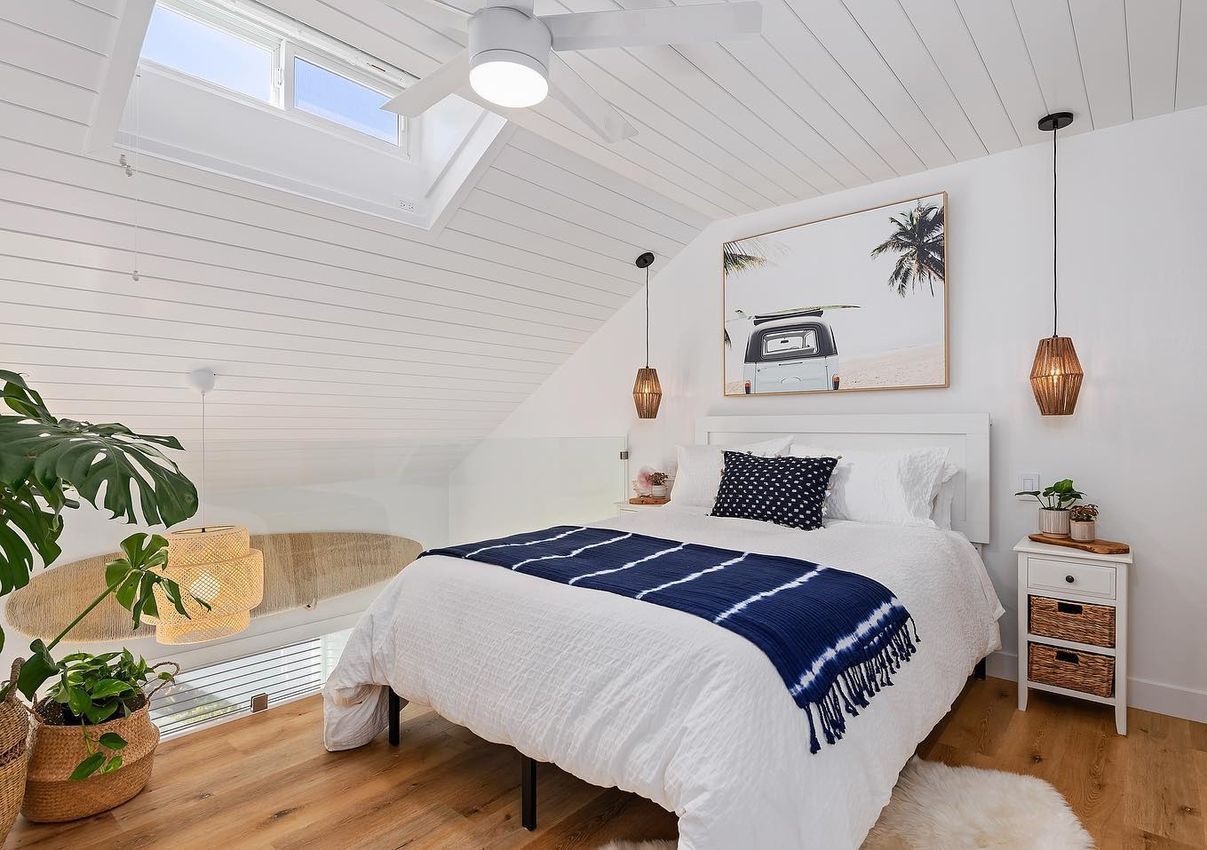 21. Tropical Island Inspiration
For those who love tropical island beaches, choose bright colors such as turquoise blues, pinks, and oranges instead of more muted tones such as beiges and browns for beach bedroom decor ideas. Think about what color furniture would look best with these colors when choosing pillows, curtains, furniture covers, lampshades, and wallpaper.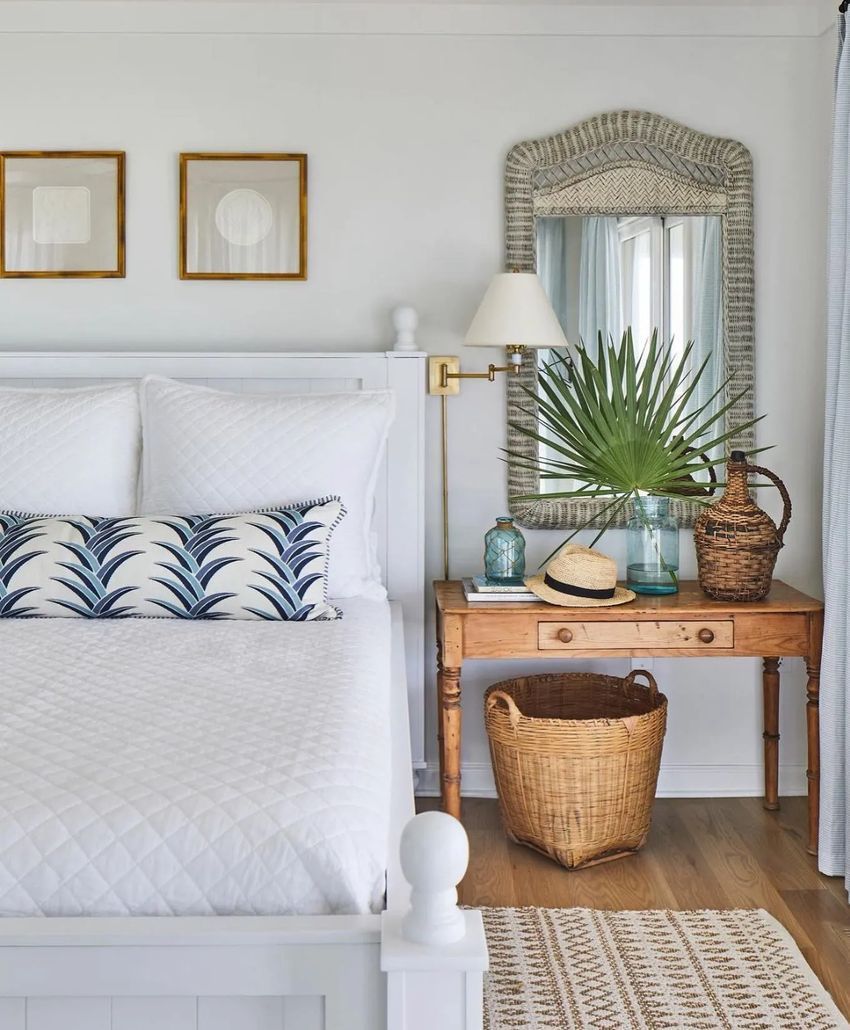 ---
Summer is here, and it's a great time to bring the beach to you. Whether you've just returned from a beach vacation and want to bring your memories home with you, or you're sitting at home longing for sandy shores, these beach bedroom decor ideas will help you feel like you're relaxing by the sea.