The window you install in your home can utterly transform your space. Whether you want to illuminate your interior or keep prying eyes out, there are tons of options to suit your style and budget.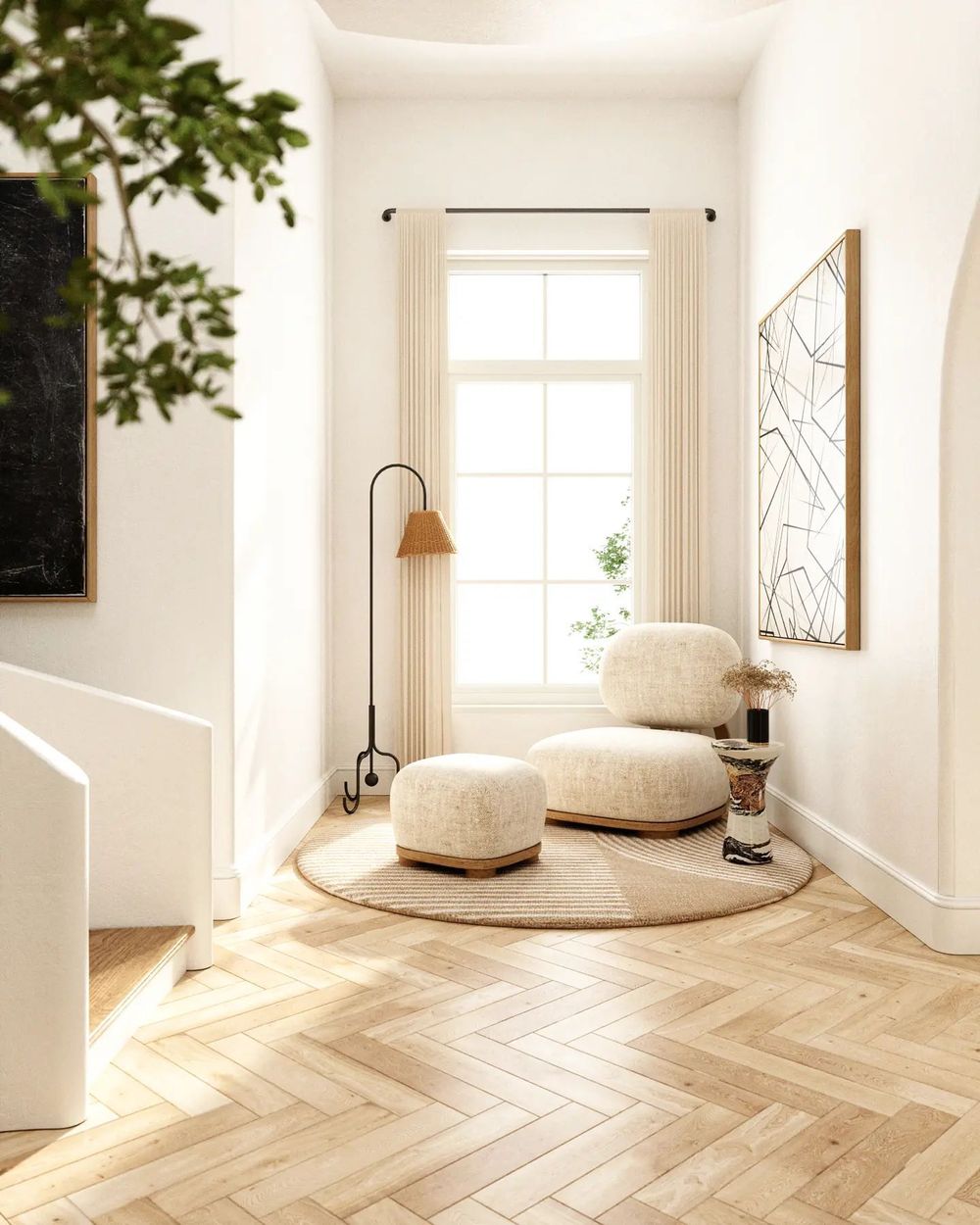 Types of Windows
Windows are designed to let air in and allow natural light to flood your house. No matter what you want, there's a window that suits you best. Here are the types of windows that can help to accentuate the interior of your home.
Single-Hung Windows
This is one of the popular window styles that feature upper and lower sashes (the upper one is fixed). They are a low-cost alternative and are energy efficient. Single-hung windows provide airflow in bathrooms and kitchens.
Double-Hung Windows
They have two operating hash to allow for ventilation up and down. The two vertically arranged panels are great for bedrooms and bathrooms. If your home has pets, you can close the bottom panel and open the top one to allow fresh air in. For older models, the sashes are counterbalanced by the wall pockets and springs.
Casement Windows
Casement windows crank open outward to allow for full ventilation. They are common in bathrooms and kitchen sinks to give a modern aesthetic. With a casement window, there's only one sash that is effective at capturing the breeze.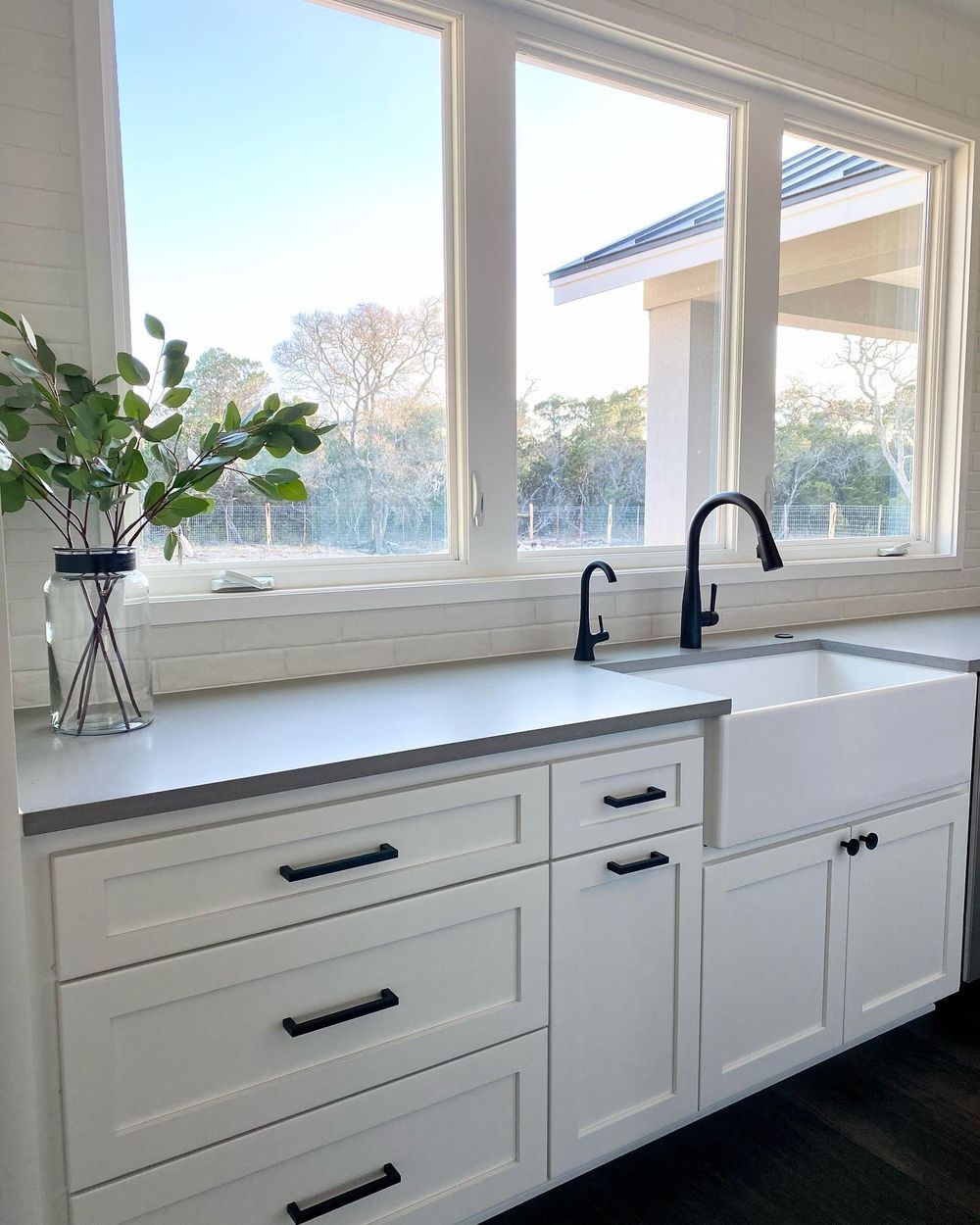 Awning Windows
These windows have a sash located on the top and bottom panels. They are horizontal and crank open to provide full ventilation. Because it opens upward, they provide ample ventilation. If you have more space, you can pair it with double-hung or casement windows to give a panoramic view. You can install awning windows above the kitchen sink and bathroom.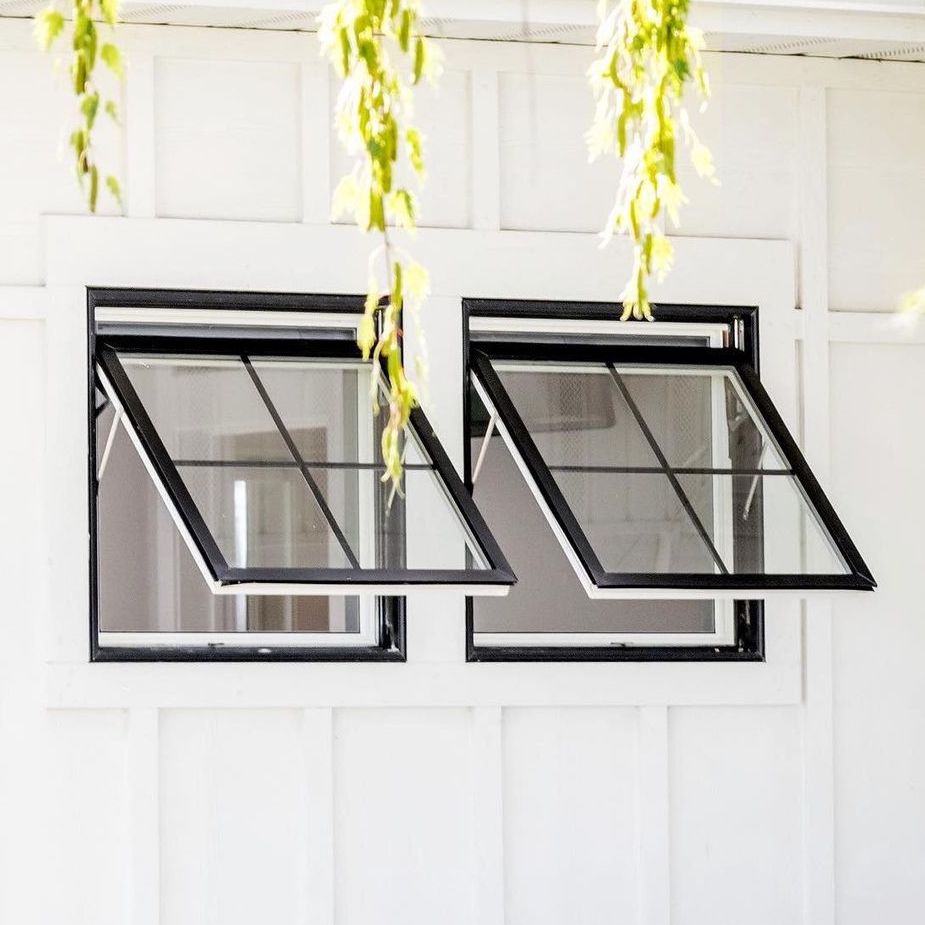 Bay Windows
Bay windows provide natural light because they extend beyond the exterior wall. Generally, the windows can be square, octagonal, or hexagonal. A bay window should be installed by a skilled professional. These windows are common in modern homes because they allow for sweeping views of gardens. They also allow direct sunlight at home throughout the day.
Bow Windows
A bow window features an arch shape and projects beyond the exterior wall. It's made of three to four identical windows angled to create a beautiful appearance. Due to their complexity, they can be expensive to install.
Picture Windows
Picture windows are stationary and are set in the middle of the room's wall to enhance aesthetics and natural lighting. These large flat square or rectangular windows are popular with homeowners who want to maximize their view of a lake or mountain, for example.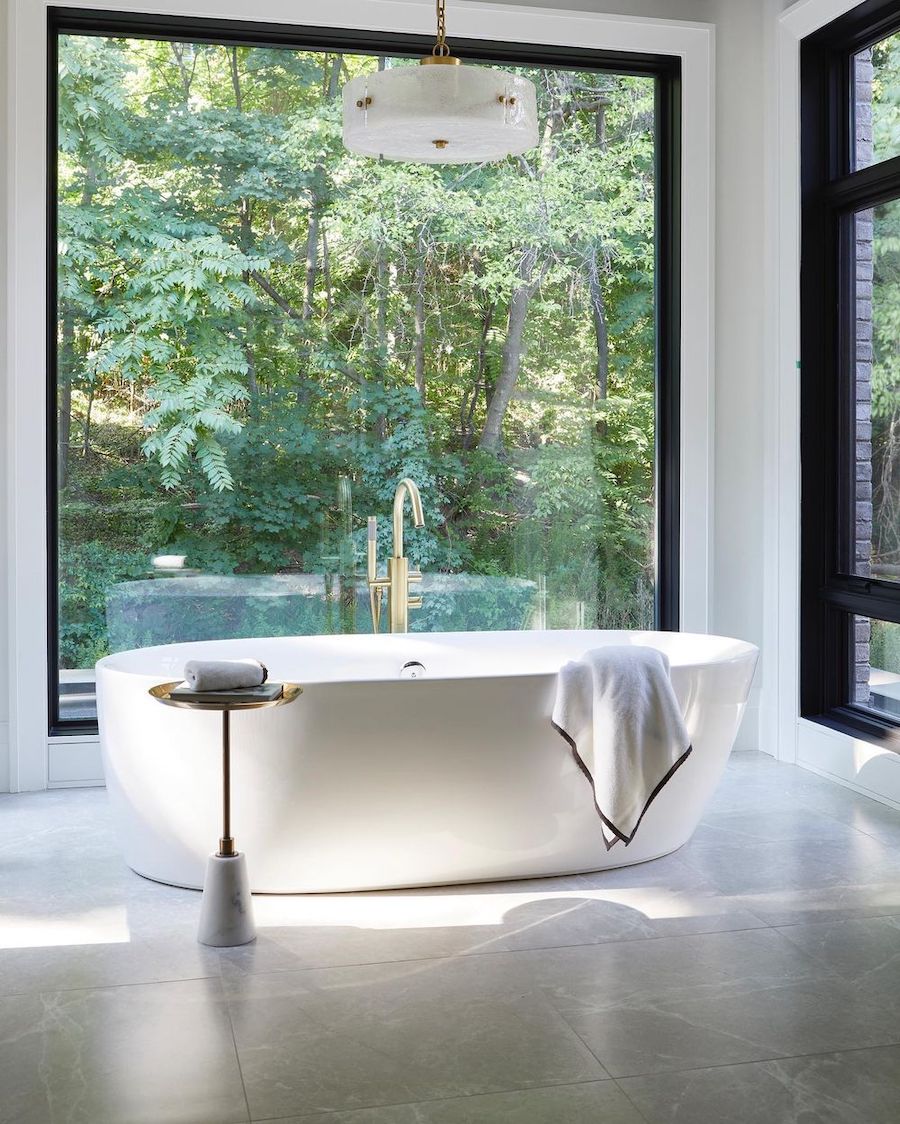 Sliding Windows
These windows have sashes that glide to the right and left on each side of the frame. They maximize natural light and picturesque views. As the name suggests, they have a horizontal opening and are large enough to allow fresh air in. Some incorporate separate panes but tend to be less energy efficient.
Arched Windows
Arched windows are designed to create a dramatic effect on traditional and contemporary homes. These windows are open and close above standard windows. You can also find them in multi-arch structures. And depending on your taste, you can choose a rectangle or square panes. These windows can also create a Victorian vibe.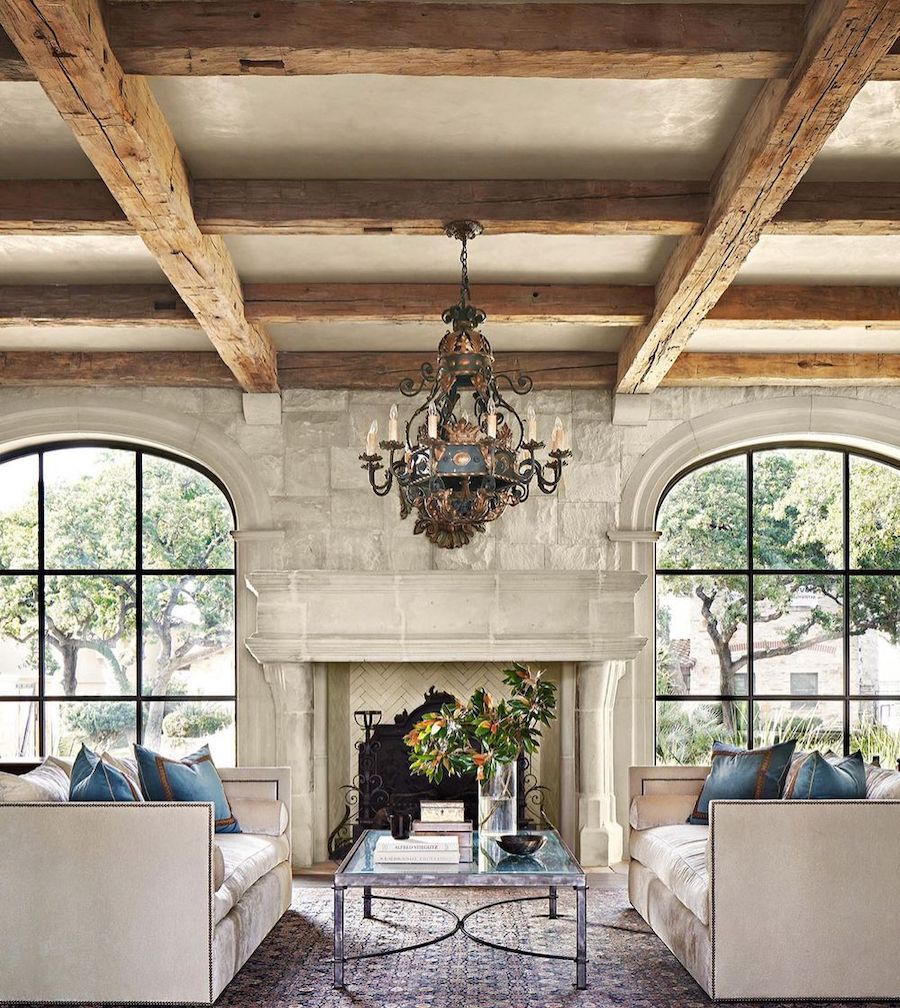 Egress Windows
Egress windows provide an escape route in case of an emergency. They feature an attractive trim and are typically installed in basements. Since the window sash doesn't obstruct the opening, the family can exit quickly. These windows must comply with the local building codes.
Garden Windows
Garden windows help to bring more light into your kitchen. They normally protrude outside the wall of the kitchen and have a small shelf for plants. Garden windows come in handy for folks who want to grow herbs and use them when cooking. You can also place decorative plants on the ledge of garden windows. This type of window gives your plants additional protection from harsh weather while getting direct sunlight. They also make watering easy and comfortable.
Glass Block Windows
Glass block windows were very popular in the 80s, but I have seen some modern homes with them that don't look hideous. Glass block windows are made of multiple cubic blocks. The blocks are not completely transparent and have a patterned design that creates a decorative element. They are best suited for spaces that need some privacy such as the shower or bathroom. You can add glass block windows anywhere. If someone looks through the glass, they will only see vague images.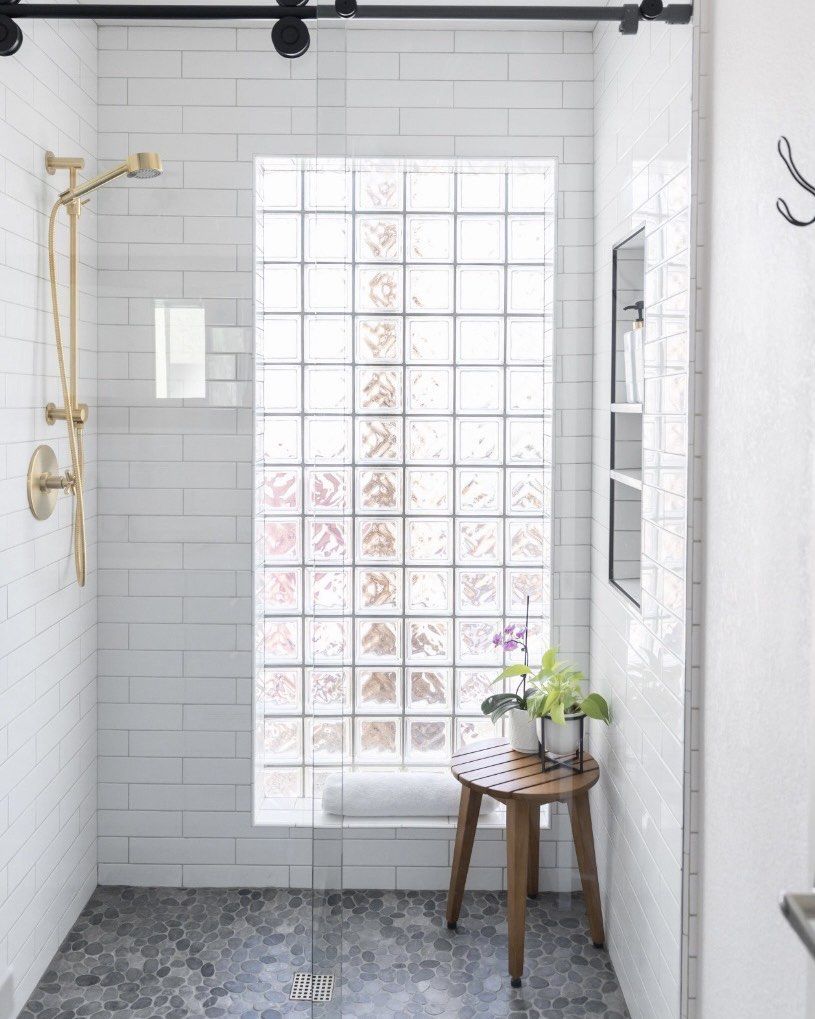 Hopper Windows
If you lack limited space for your new window, hopper windows are the best fit. They can work as an emergency exit and ventilation. Because they seal up against the frame, they provide excellent insulation. Hopper windows are triangular and open from the inside – they can swing inwards at 45-90 degrees. They are best for basements, attics, and bathrooms.
Jalousie Windows
Jalousie windows feature staggered strips of glass – they are split into horizontal sections. They offer the benefits of ventilating your home and can be layered on top of one another. If you like to keep the windows open during a storm, Jalousie windows allow cool air to get in. These are not the best windows to use in homes that lack insulating properties.
Round Circle Windows
Round windows are either round, oval, or elliptical. You'll find them in churches and buildings such as castles. Since the windows create a lovely visual effect, they are now used in modern homes. They create a visual effect and come with security features that prevent burglary.
Skylight Windows
While most people see skylight windows as a sign of luxury, they work in homes that receive less natural light. If your home is built close to neighboring houses, these windows will help to bring in the natural light. Still, the windows can be combined with other window styles to give a nod to historic decor.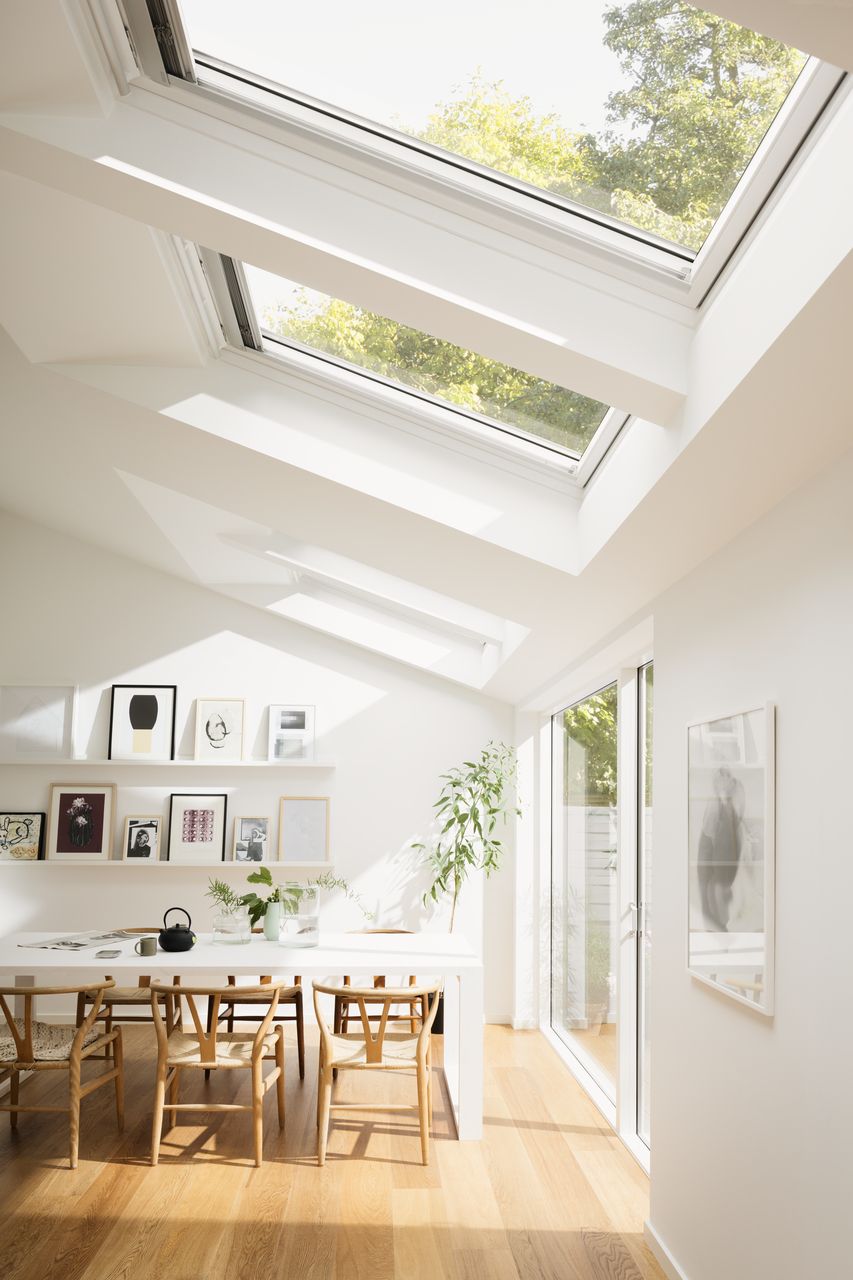 Storm Windows
These windows are installed on top of existing windows to give extra protection. They also come in handy during the cold season to normalize the temperature at home. The frames are made of wood, vinyl, or aluminum. Some folks argue that these windows help to dampen noise from traffic.
Patio Door Windows
This is one of the most popular window styles and a space-saving option for your deck, backyard, or patio. Because they open while staying lash on the wall, you can access outdoors even in tight spaces. Also, patio door windows bring in natural light and fresh air. You can choose 2, 3, or 4-door configurations. The door can be made of wood, vinyl, or fiberglass.
Stained Glass Windows
Stained glass windows are commonly seen in European churches, but they can also be found in traditional homes as well. With different colors and designs to choose from such as abstract or pictorial, stained glass windows allow light to pass into your house through a tinted color window pane. They are works of art in and of themselves!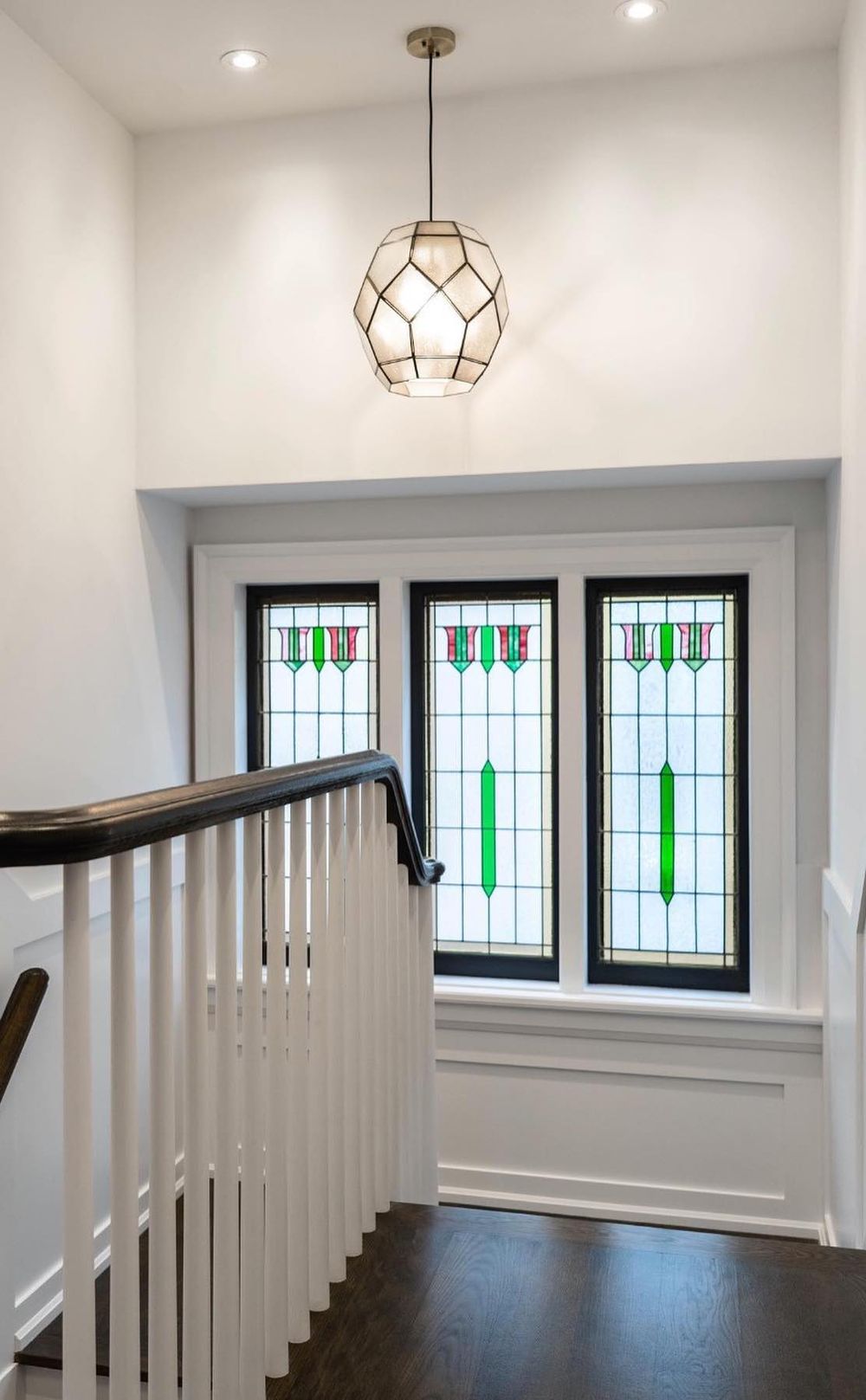 Palladian Window
The Palladian window is hard to beat if you want to add a traditional-style, classical taste to your home. Palladian style gives your window a sophisticated, old money feeling. The most notable feature is an arched top flanked by rectangular sidelights. Although this style dates back to British colonial times, it's used in modern homes to give an impression of sophistication and refinement.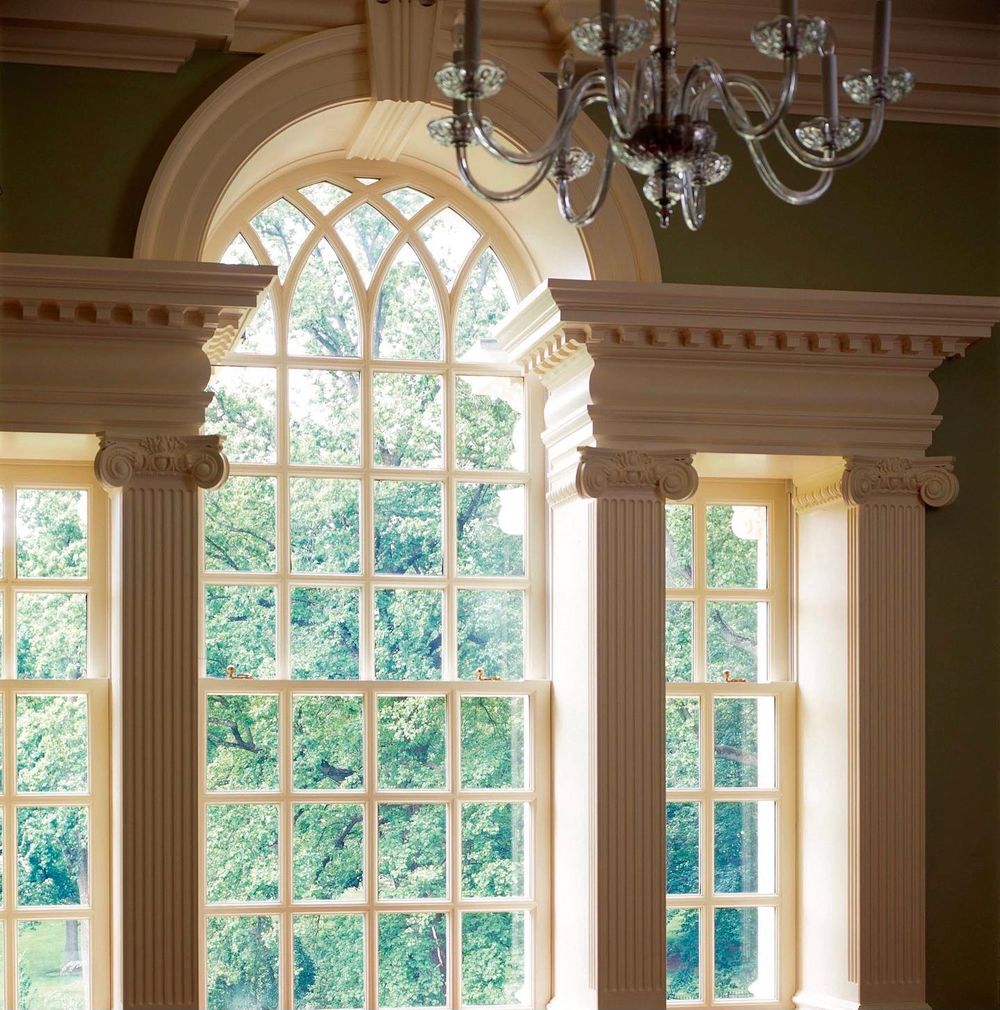 Transom Windows
Although transom windows fell back a few decades ago, this style has made a comeback. They feature a horizontal beam and serve as cross pieces that separate the window above it. Also, the windows come in different styles to give both light and ventilation. Because they are versatile, you can install them on the entryway door. If you want to brighten the interior of your home, you can add a transom window above the entry door.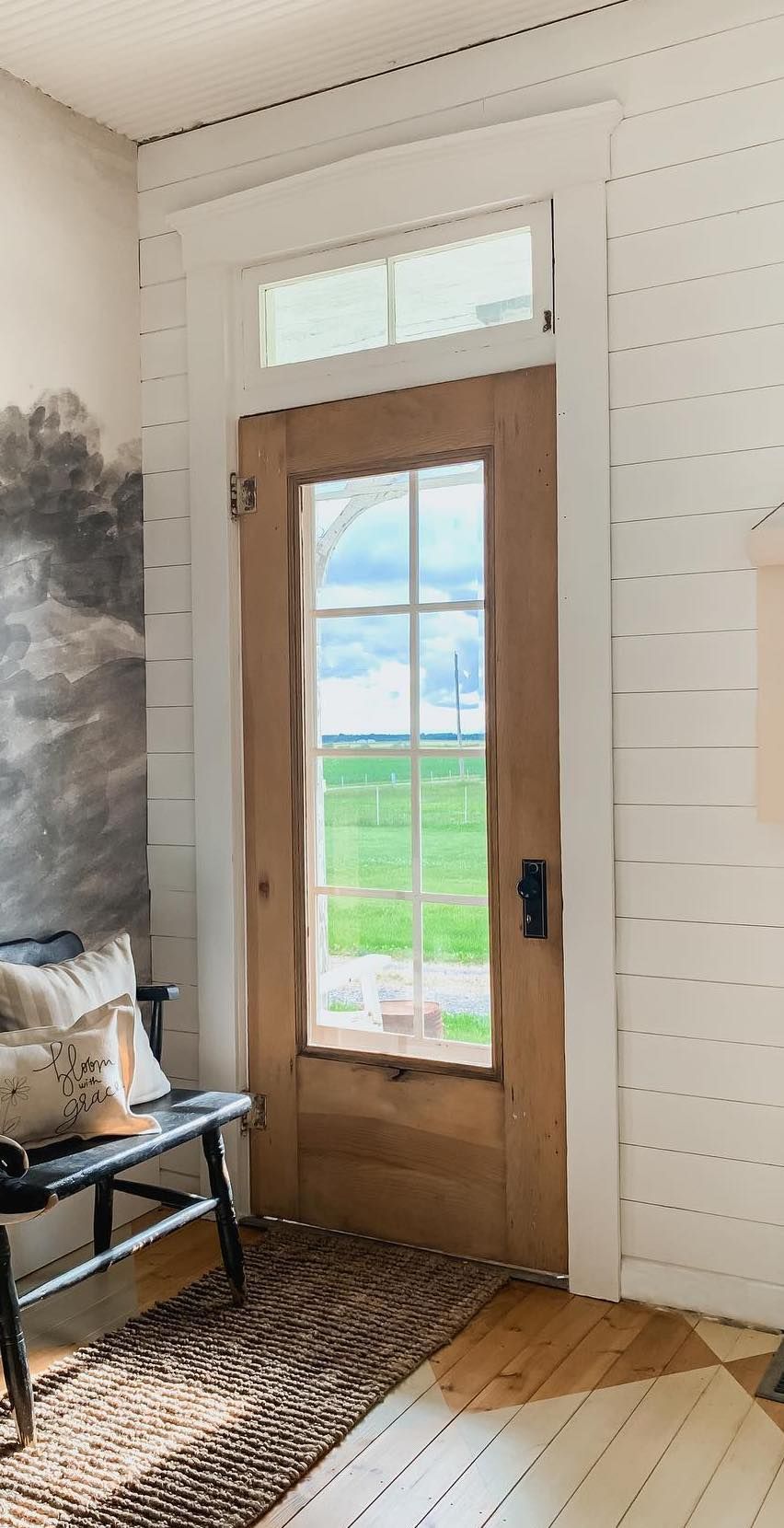 Fixed Windows
Fixed windows are located on the exterior walls to allow natural light. They are common in homes with vaulted ceilings and come in different shapes. They typically do not open. If you want to install windows in bathrooms or hallways, you could choose round windows. You can also opt for curved or circular windows to bring a little more light to any space.
Custom Windows
If you want your home to have a one-of-a-kind look, you should add custom windows to your home. Unlike other window styles, these units are made on order. The windows feature endless designs – you can choose different shapes and patterns to suit your needs.
Energy Efficient Windows
These windows are designed to prevent cool air from escaping. They lower the energy bill and make your home comfortable. Sometimes, a window could have double or multiple glass panes. You can also add low emissivity glass in different areas of your home. This is one of the popular window styles in areas that experience harsh winter conditions.
Window Styles for a House
Windows give us a view of the world, so the style you install will have its pros and cons. Whether you're building a home from scratch or remodeling a house, the window you choose should meet your lighting and function. Maybe you want to make your home more energy-efficient or bring a modern aesthetic. Let's dig deeper into the most popular window styles.
What are the most popular window styles?
Double-hung windows have been dominant in the US. They come with a top and bottom sash that are easy to open. Not to mention, homeowners have more control of the air that circulates in the room.
Most homeowners choose vinyl windows. They give your home a stylish appearance and a practical choice for those who want to create a stunning window design in their space.
Other people go for grid work pattern style. It has been around for years – the window is made of several glasses. You can add up to six panes together.
Another popular style is the contour grid texture. It gives your home an authentic look since the windows appear as if the windows have been made in a sawmill.
Whichever window styles you choose, you should focus on enhancing your home's character. Remember, you can customize your window to suit your taste and preference.
Window Treatments
What are the best window treatments for decorating your windows? You'll likely need some curtains to shield your home from the harsh direct sun and prevent your neighbors from seeing inside your house. If you're renting, then you'll want to read this article on hanging curtains without drilling.
You might also want to install a window seat if your window has a particularly good view!