Pink accent chairs are great for any feminine living room design What I love about them is they can add charm and character to your home if you choose the right shade. If your room has lots of other colors, I'd recommend going with a muted or pale pink. If your room is mostly white or neutral, then I'd say you can go with a bold or dark pink!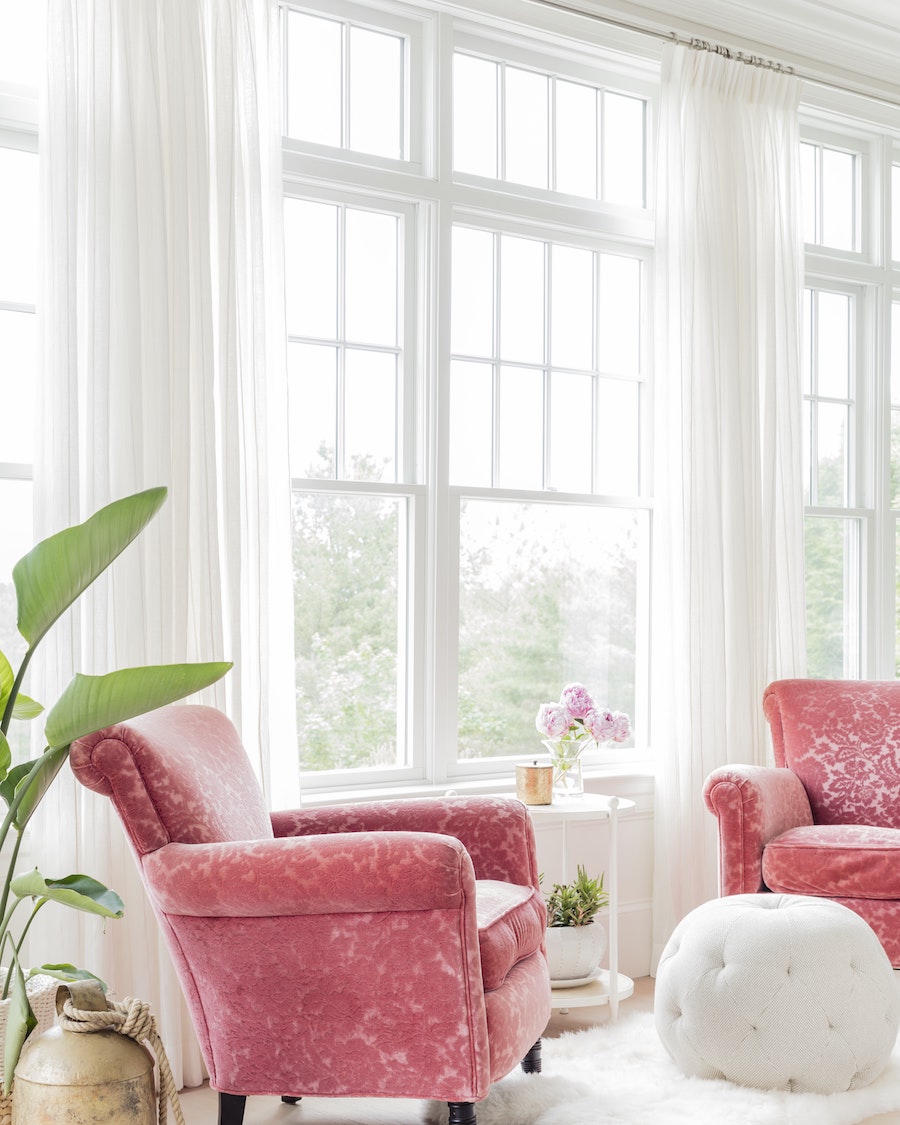 There are many different materials you can choose for an accent chair. From velvet to linen to polyester, you should select the upholstery you feel most suits your space.
Pink Accent Chairs
Accent chairs are the perfect seating solution for different parts of your home from the living room to the bedroom. Check out a selection of my favorite pink accent chairs for the living room below:
This wingback accent chair with a matching stool fits perfectly in this corner.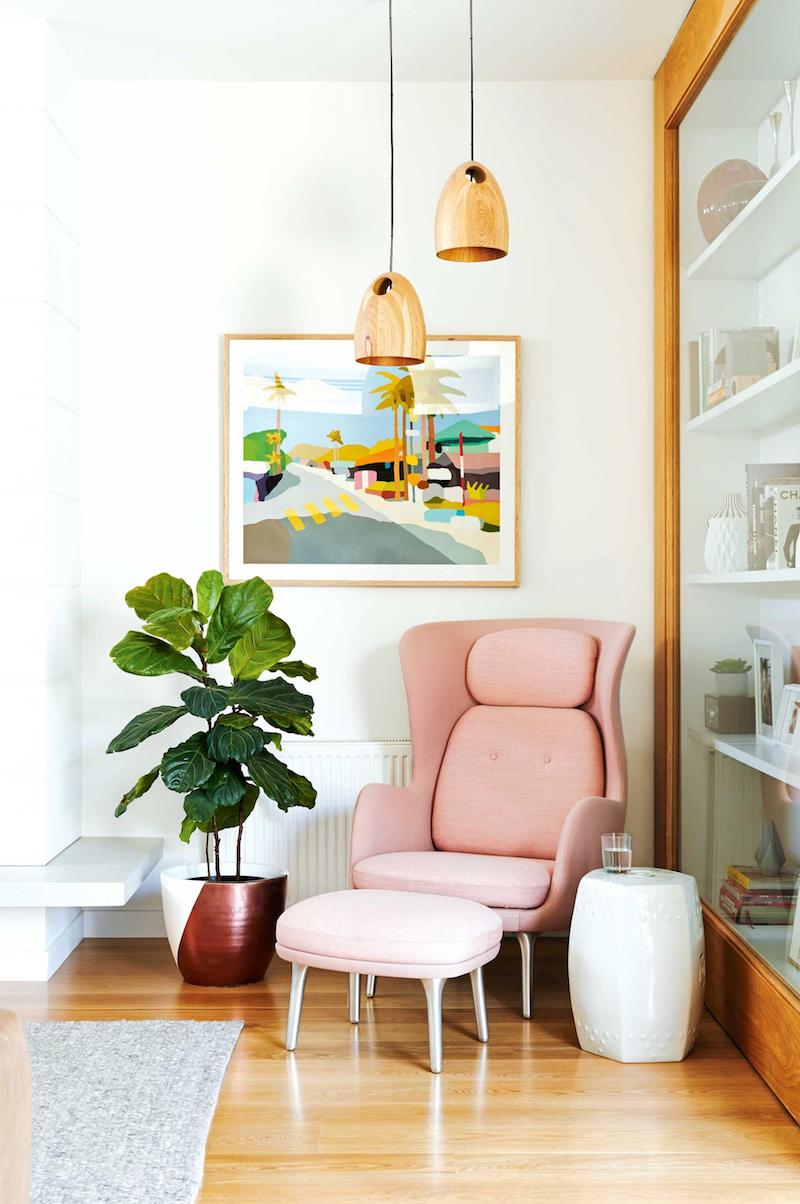 A multi-colored area rug beneath a pink chair is the perfect way to make a bold statement in your living room.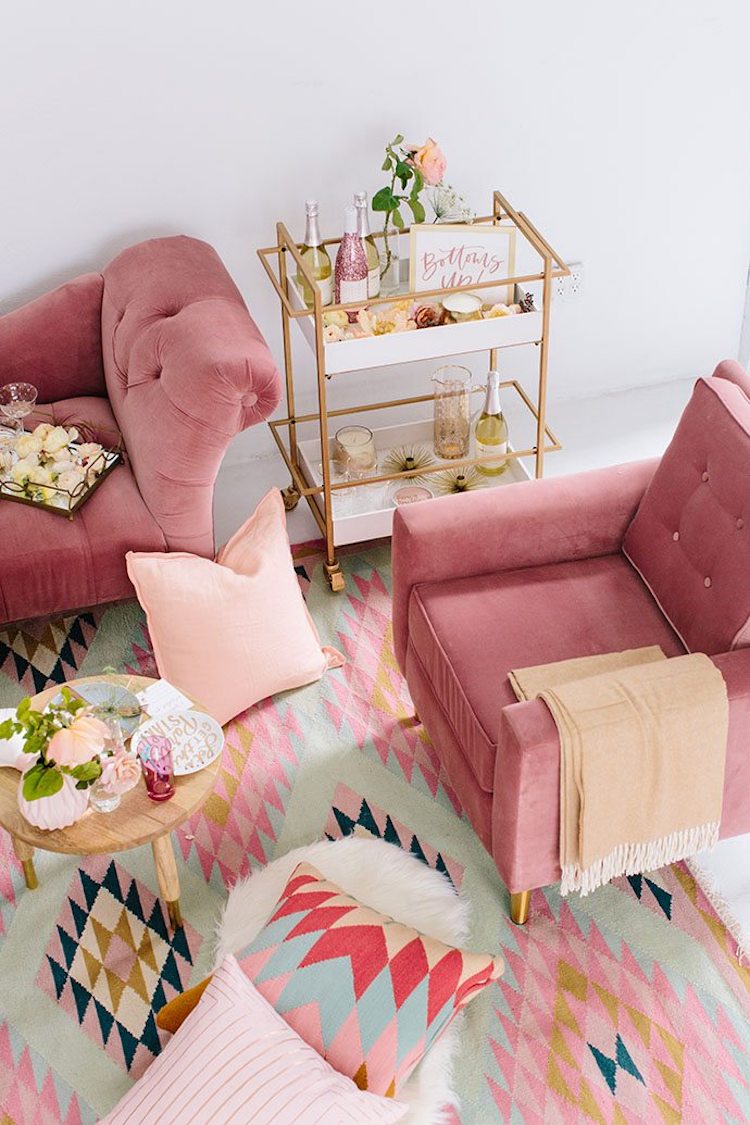 Do you have a pink accent chair in your home?