What's the best way to come up with a nursery design you love? The best place to start is by planning your design before making any decisions, from deciding on the nursery furniture to picking out paint colors to choosing wall decor and nursery flooring. If you take your time and plan out your nursery design first, the rest of the process will be smoother and you'll end up with a room that you love.
Below are 7 tips to help you come up with an amazing nursery style!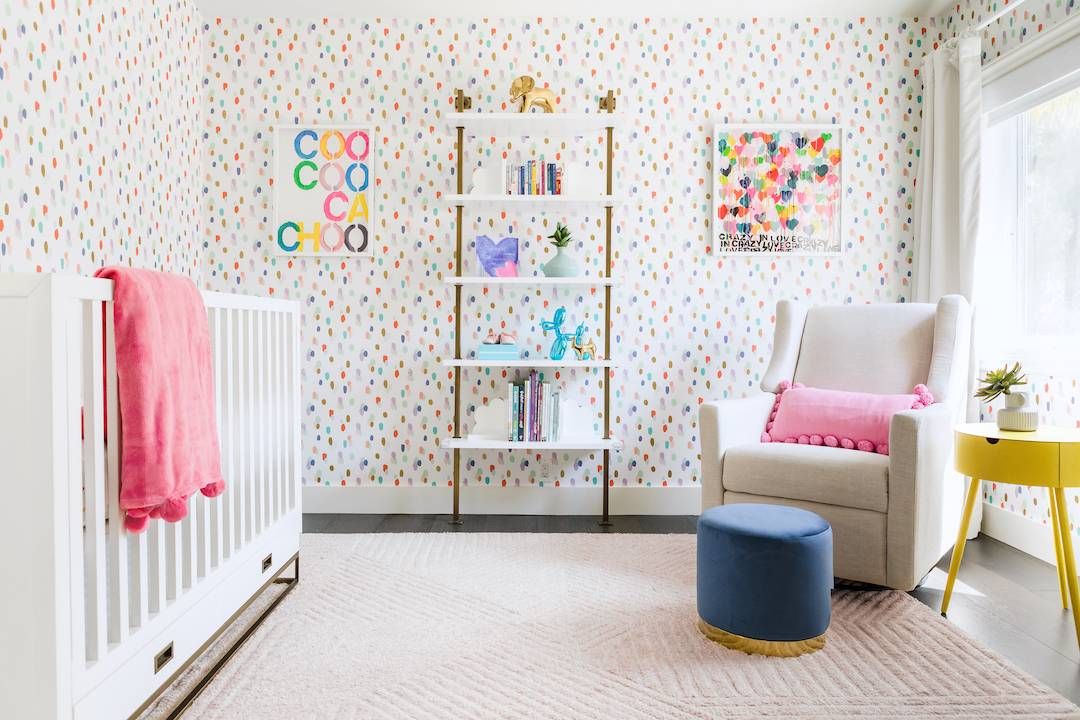 Define your Nursery Style
Defining your nursery style is a great way to ensure you're on track when you start shopping for furniture and decor. This is especially important if you want your baby's room to be a reflection of your unique tastes, rather than just another generic kid's room.
The first step in defining your nursery style is deciding what sort of theme or color scheme you want. Do you want it to reflect your personality? Or do you want it to reflect a certain period? Once you have that figured out, take some time looking at design ideas that fit with that theme. In addition, don't forget about all those adorable personalized items like wall decals and crib bedding sets.
Pick a Color Theme
The colors that you pick for his nursery should be gender-neutral, such as black, white, blue, and brown. Or it can also be in hues of dark green and deep red. If you want a modern look then use black and white with touches of gray or keep it simple with just one color scheme.
For a traditional look go with blue and cream which is very common in boys' nurseries or stick to classic browns and gold ornaments for your baby boy's theme. As a general rule, lighter shades are best if you are planning on using more than one shade. Lighter shades help ensure that all the pieces in your nursery design blend without clashing while still creating interest in each room section.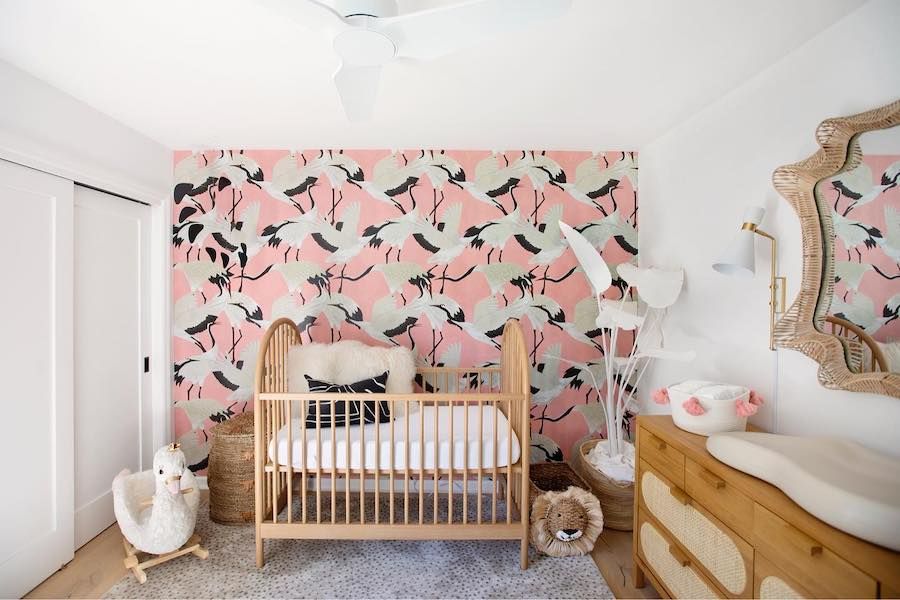 Buy the Essential Nursery Furniture
If you buy your nursery furniture at a department store, keep in mind that you will most likely have to assemble it yourself. Buying nursery furniture online is an easier way of finding pieces that match your nursery's style and fit well with your budget.
Online vendors often offer flat rate shipping, meaning you won't have to pay additional charges when ordering multiple items from one seller. In addition, many sites sell individual pieces separately so that customers can buy all of their nursery-related supplies from one place. This saves both time and money while providing everything they need for a successful nursery design.
Check out the nursery essentials list to make sure you have everything!
Ensure There is Enough Storage
You must have enough storage space in your nursery. This will allow you to keep everything you need in one place. Some of these items include diapers, toys, and clothes. There are a few ways that you can add storage space to your nursery.
For example, you can add cabinets or shelves above your changing table or dresser. Another option is adding some baskets for extra storage under your changing table or even next to it on top of it. The final option would be adding drawers underneath your changing table for all of those smaller items like socks and onesies.
Keep Everything in the Changing Table
Having enough storage space is crucial in a nursery. Look for a changing table that offers plenty of drawers and shelves. One big mistake people make is not buying enough supplies. Don't assume you only need a few diapers, some baby powder, lotion, diaper rash cream, ointment, and nail clippers.
People also often forget about toys. A baby will go through a lot of toys, so don't skimp on that. It might be wise to have a box or two on hand for future gifts from friends and family.
Remember spare clothes. In event that your child spits up all over their outfit, it's nice to have extra clothes on hand. This way you can change them without having to run out to do laundry.
If your child is breastfed, you may want some extra onesies as well since spit-up tends to soak right through their outfits after eating.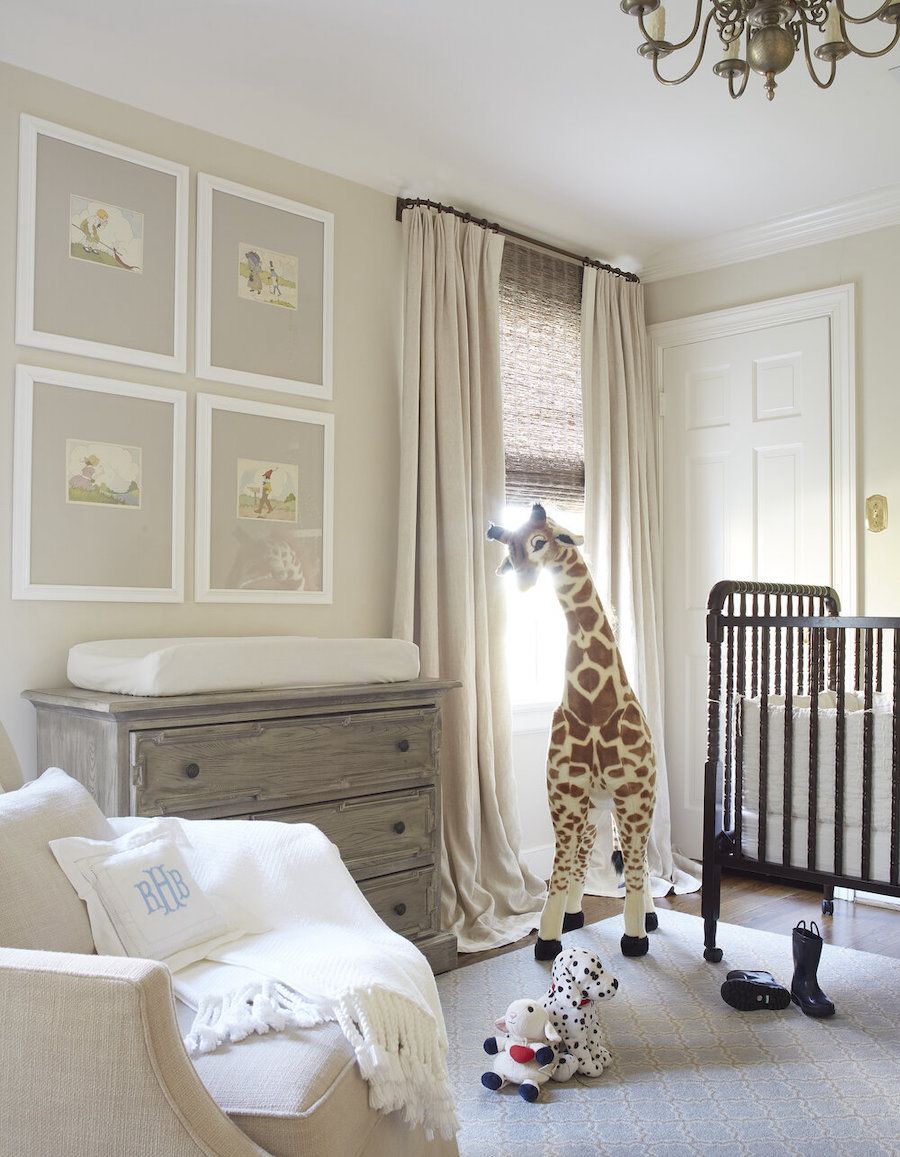 Go for Blackout Curtains
Just like most newborns, babies in nurseries get their fair share of naps. Making sure that your baby has a dark and quiet environment in which to rest is important.
Blackout curtains are designed specifically for such an environment and provide comfort and privacy for both you and your baby. If you have problems getting your nursery dark enough, these curtains will help a lot.
Blackout curtains aren't just functional, they can also be stylish. They come in many different colors and patterns so you can choose something that matches your nursery's theme. The best blackout curtains are made from fabric lining on one side to block out light completely when closed.
These types of curtains also tend to be thicker than other fabrics, providing better insulation against outside noise and making them ideal for bedrooms where there might be street traffic or construction going on outside.
Use Washable Wallpaper
Washable wallpaper can be a great choice for your nursery because it's easy to clean and allows you to change your mind. Simply peel off that wallpaper design and replace it with another if you want a new look.
Just make sure you choose washable wallpaper that's been treated with a finish designed for use on walls. That way, when you remove it, there won't be any residue left behind.
Use Carpeted Floors or a Thick Area Rug
A carpeted floor or thick area rug is the safest choice for a nursery in case accidents happen!
These are some of the main tips points that you need to know about basic nursery designs. The ultimate aim is for you to have a comfortable and safe place for your baby. To achieve that, there are some things that you need to consider when decorating your nursery.
The above guide should help you with picking up furniture, decorations, and other items for you to have a good time with your newborn baby in their room!