When I came across this home tour of Katherine Vo's lovely Los Angeles apartment, I have to admit what drew me to the photos was the many pops of blue in her space! From the velvet couch in her living room to the bright lamp shades on her dresser to the bold hue of her nightstands, it's clear that Katherine has an affinity for bright blue.
There's so many elements of Katherine's space that I love. I was so impressed to read she actually created the art above her couch herself! The furry white stools in the living room are perfectly paired next to the sofa. The nightstands in her bedroom really brings out the baby blue fern accent wallpaper in her bedroom. Lastly, I am so jealous of the gold-rimmed globe Katherine has on her desk! I've never seen a globe like that with pink countries! The flowers nearby help to bring out its colors against a well-organized gallery wall.
Living Room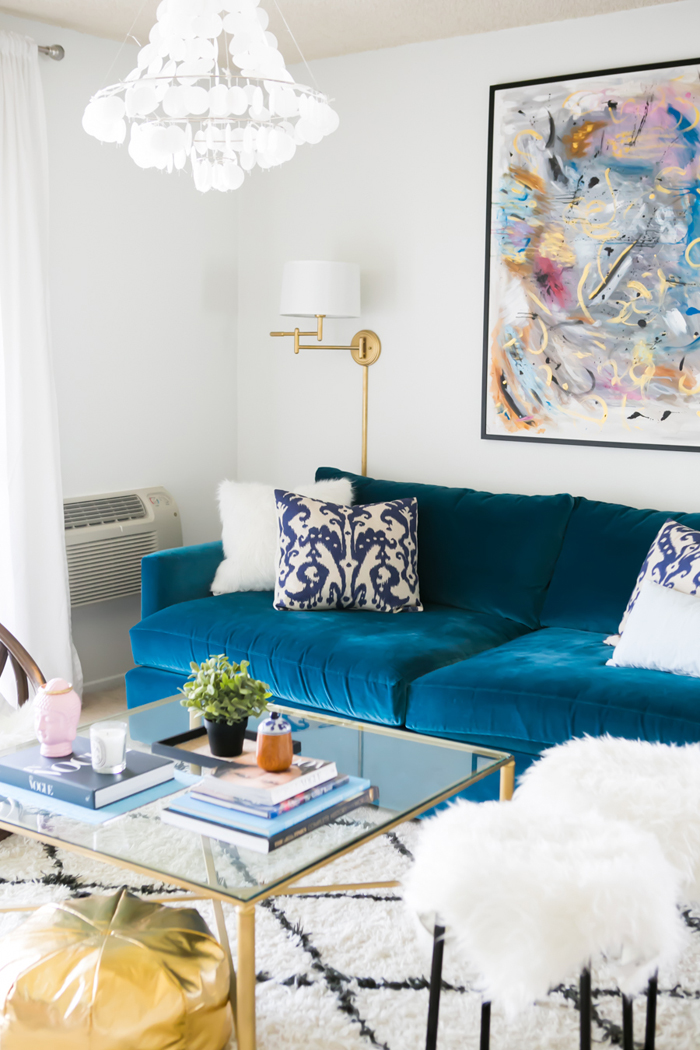 Bedroom
Desk
Shelving
Large fashion books are displayed in a minimalist white shelving unit.
Photography by Monica Wang via The Every Girl