What's better than a steaming hot chocolate on a cold winter's day? It kind of feels like the latest trend in Winter & Christmas home decor is to set up a hot cocoa bar (or a wine bar for adults!) in your home. I have to say, I love the idea, so I wanted to share the best hot cocoa bar station ideas I've found online.
You can make a hot cocoa bar station using a buffet table, bar cart, tiered tray, or simply a corner of your kitchen island! It's entirely up to you where you set up your hot chocolate bar, but be sure to put it in a convenient area that guests will find it, without being in the way of course!
Hot Cocoa Bar Stations
Here are the coolest hot chocolate bar stations for inspiration:
1. Hot Chocolate on a Gold Bar Cart with Christmas Garland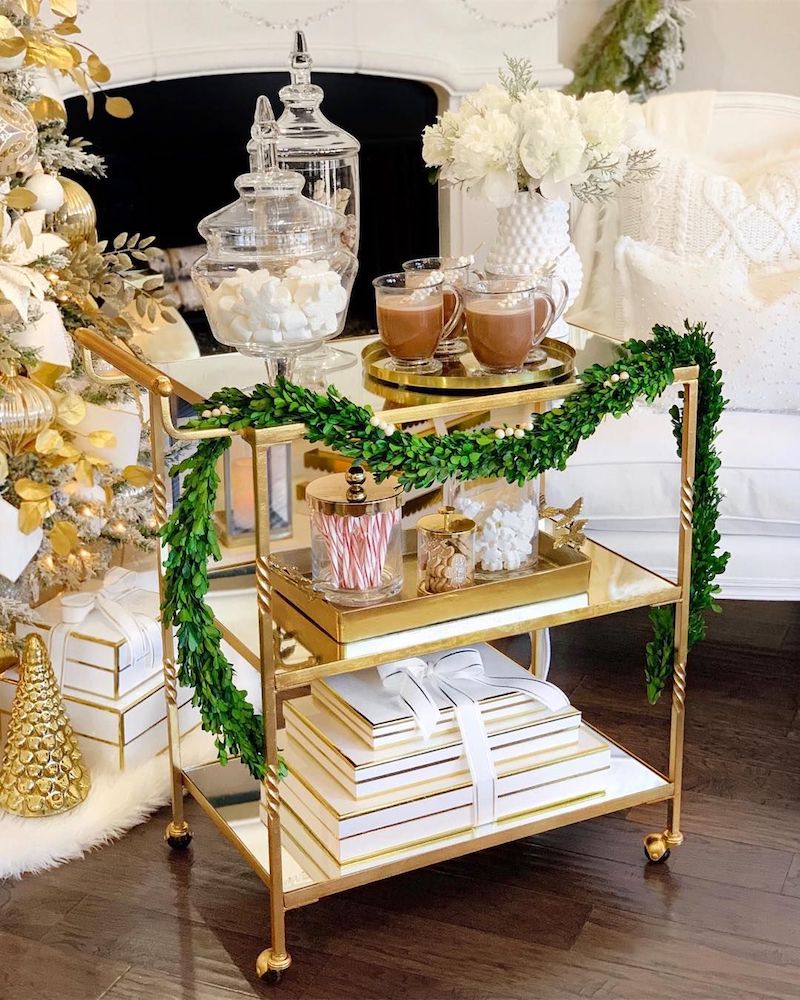 @thedecordiet
2. Farmhouse Hot Cocoa Tiered Stand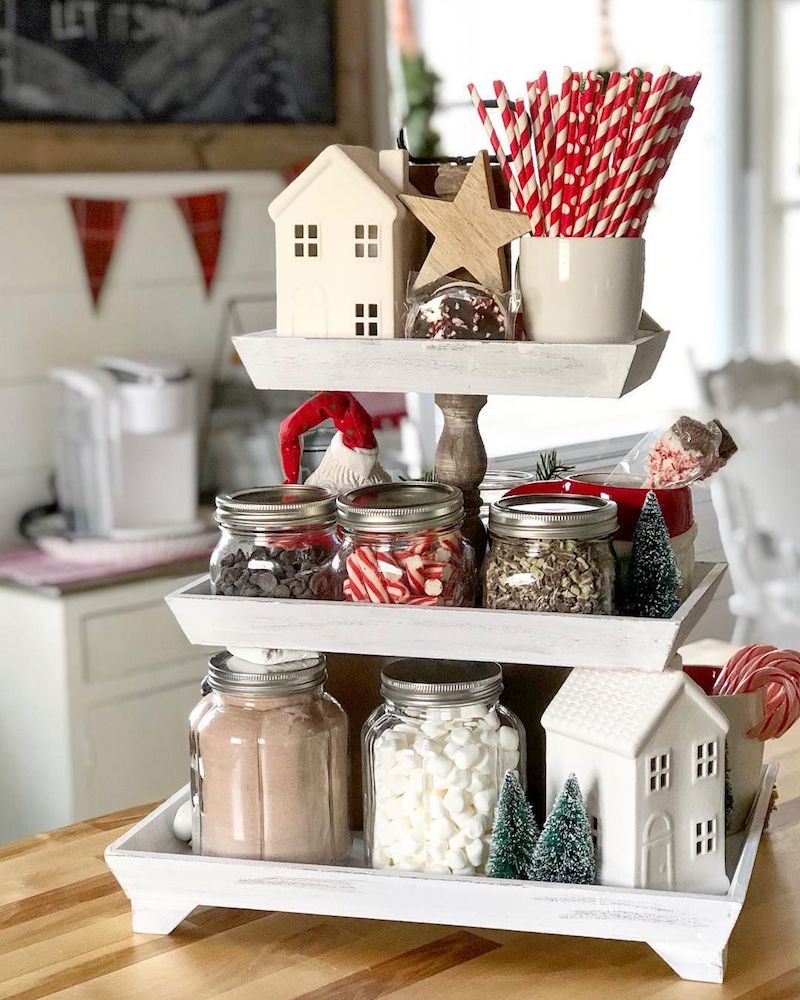 @twistedcottonfarmhouse
3. Hot cocoa bar in the kitchen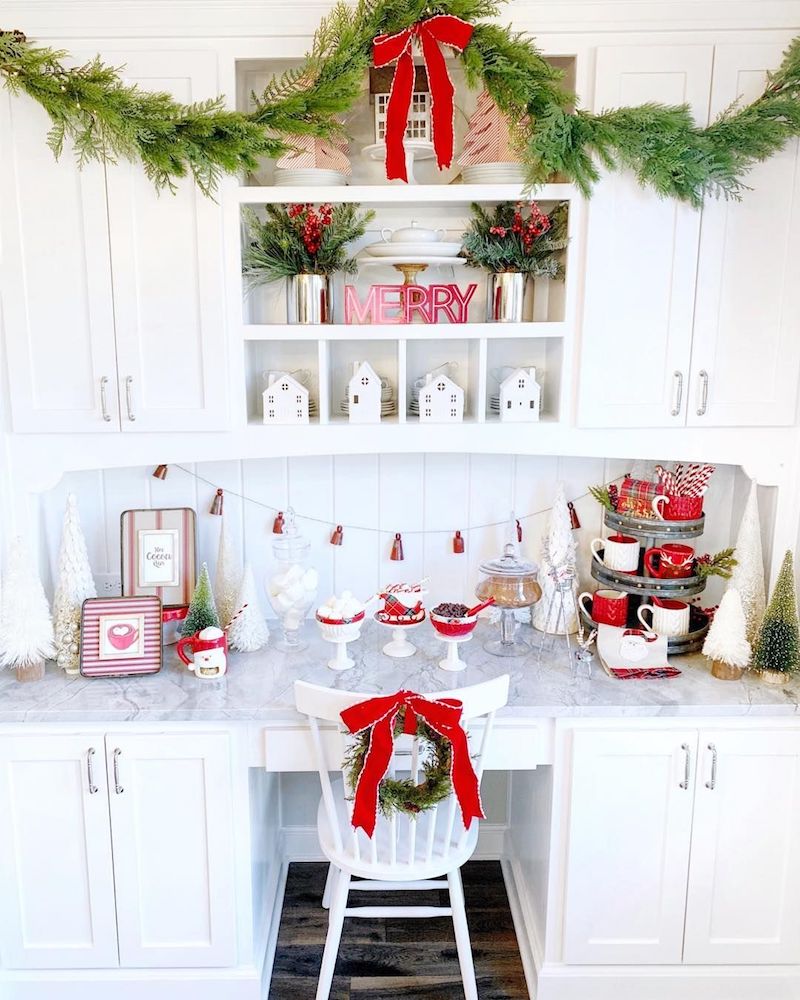 @mytexashouse
4. Mr and Mrs Claus Cups on a Tiered Tray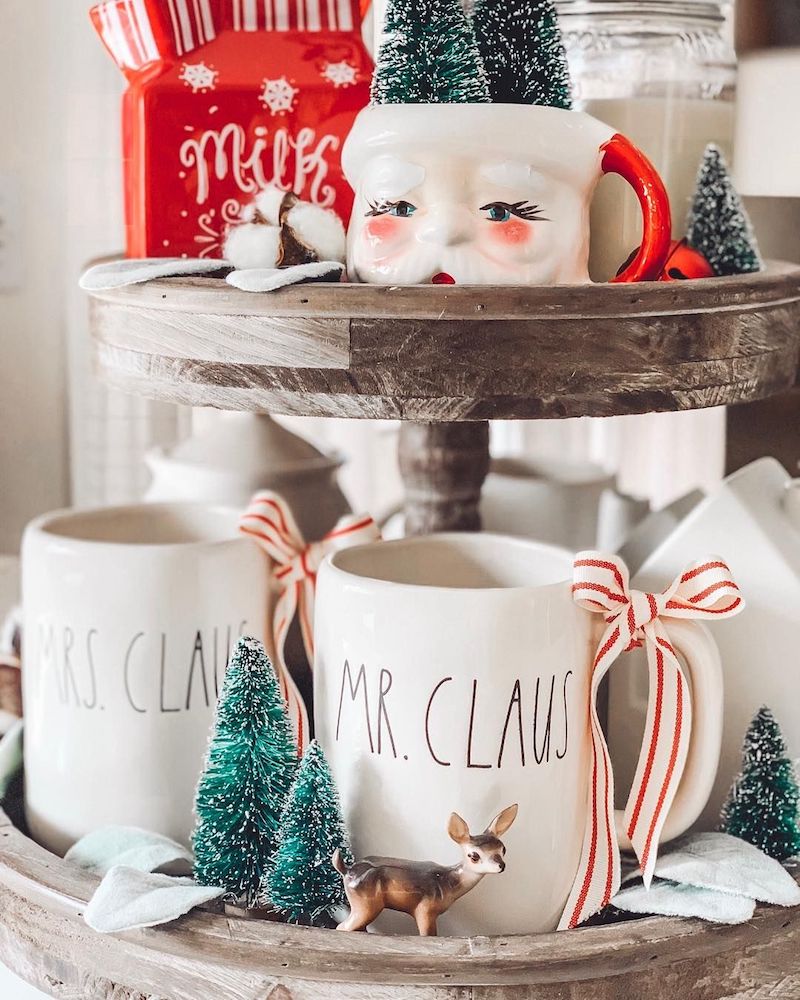 @lovebeautyfarm
5. Red and White Festive Hot Cocoa Bar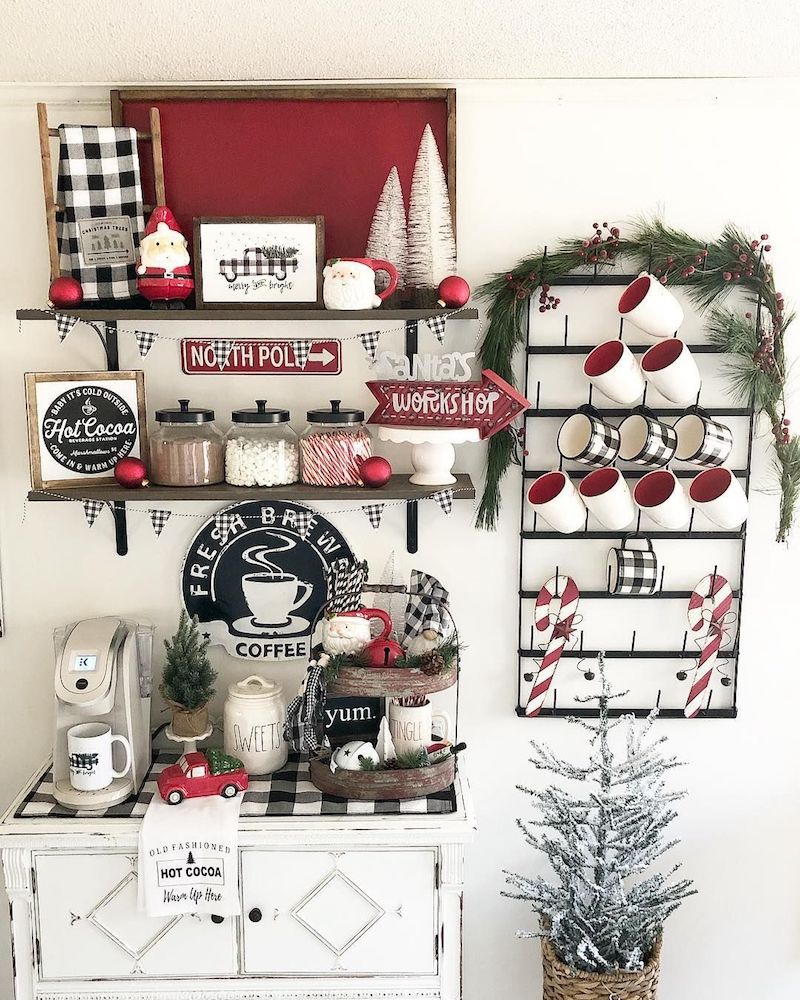 @mycarolinafarmhouse
6. Hot Beverage Station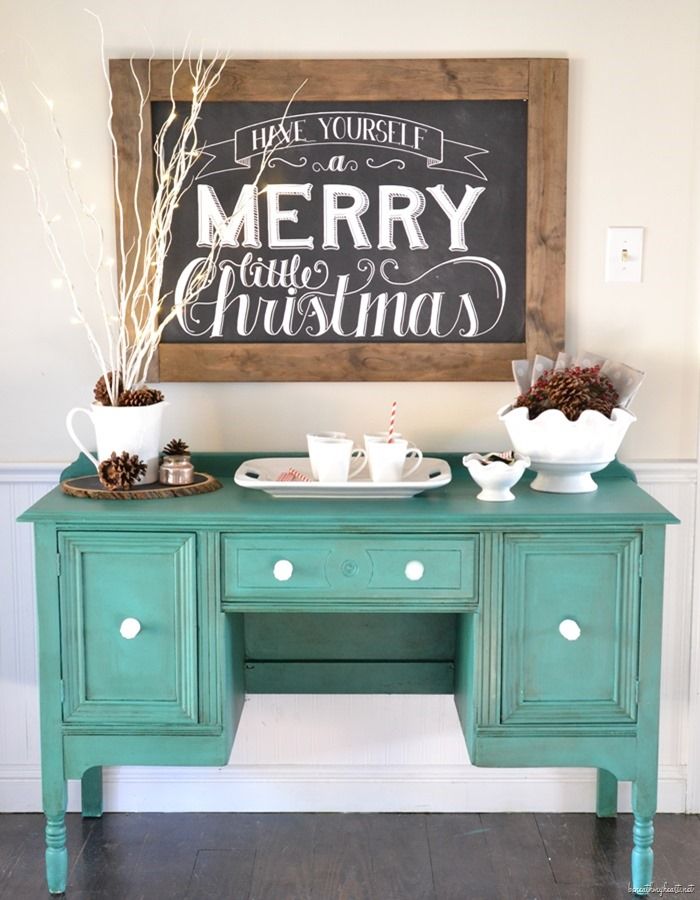 BeneathMyHeart
7. Cocoa Bar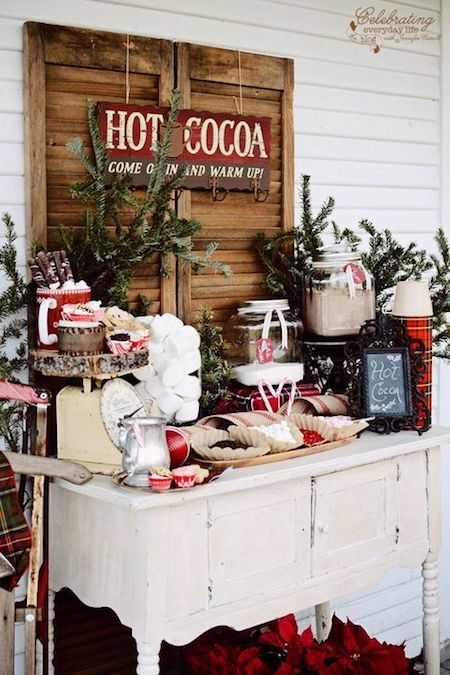 8. Hot cocoa tray
If you don't have room for a bar, then a hot cocoa tray is a fabulous option, too!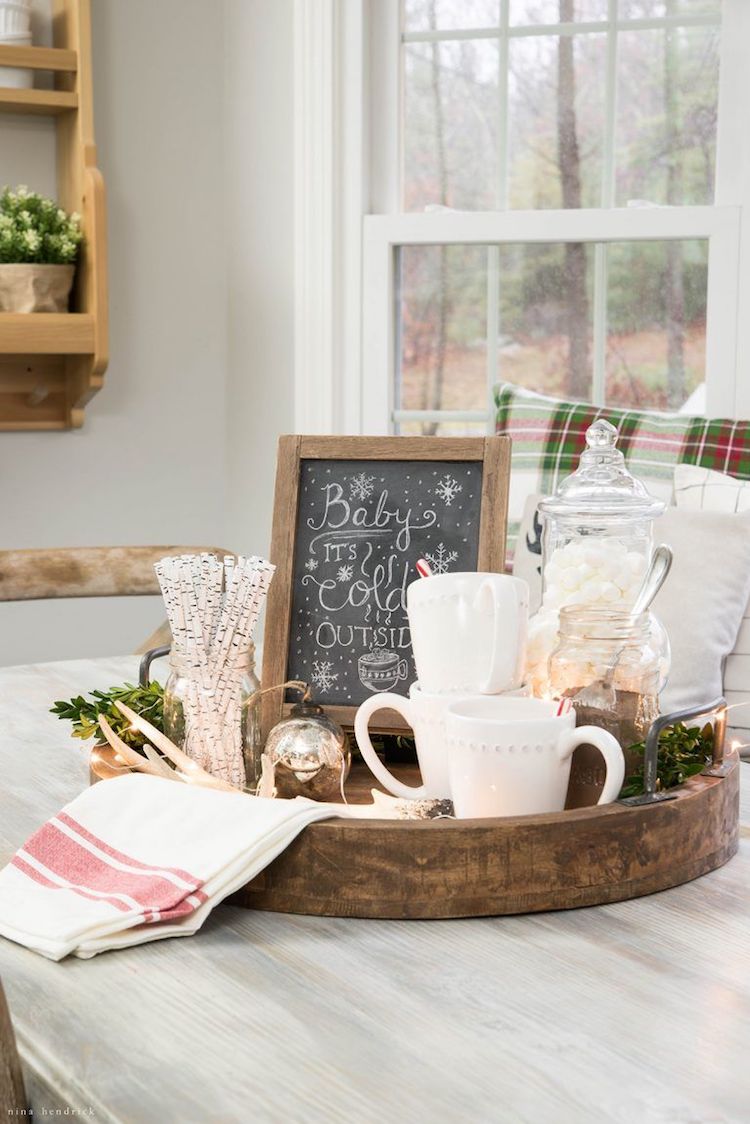 ninahendrick
9. Free Cocoa Bar Station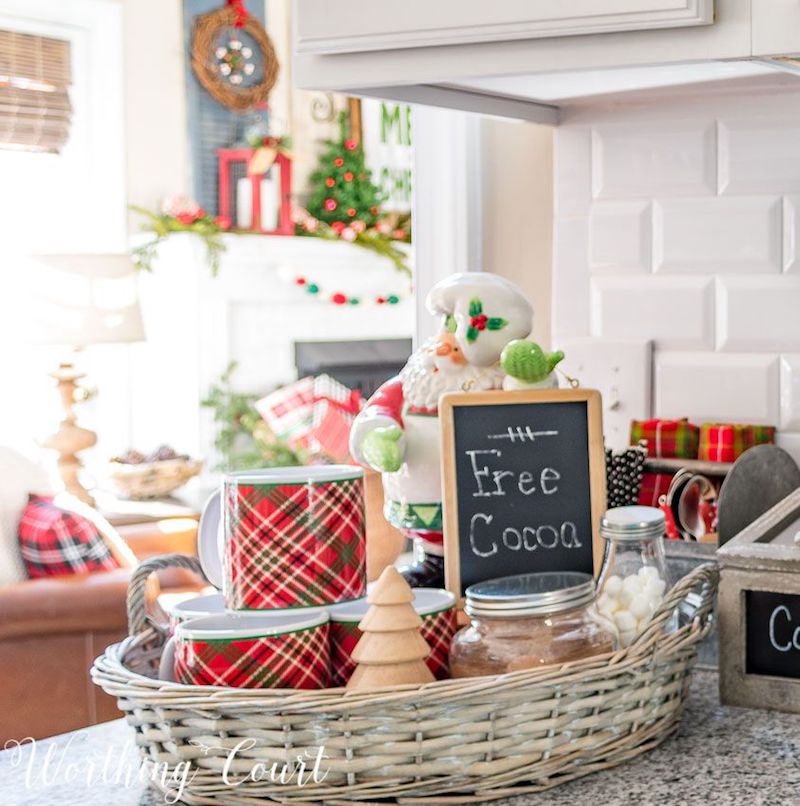 10. Hot Chocolate Station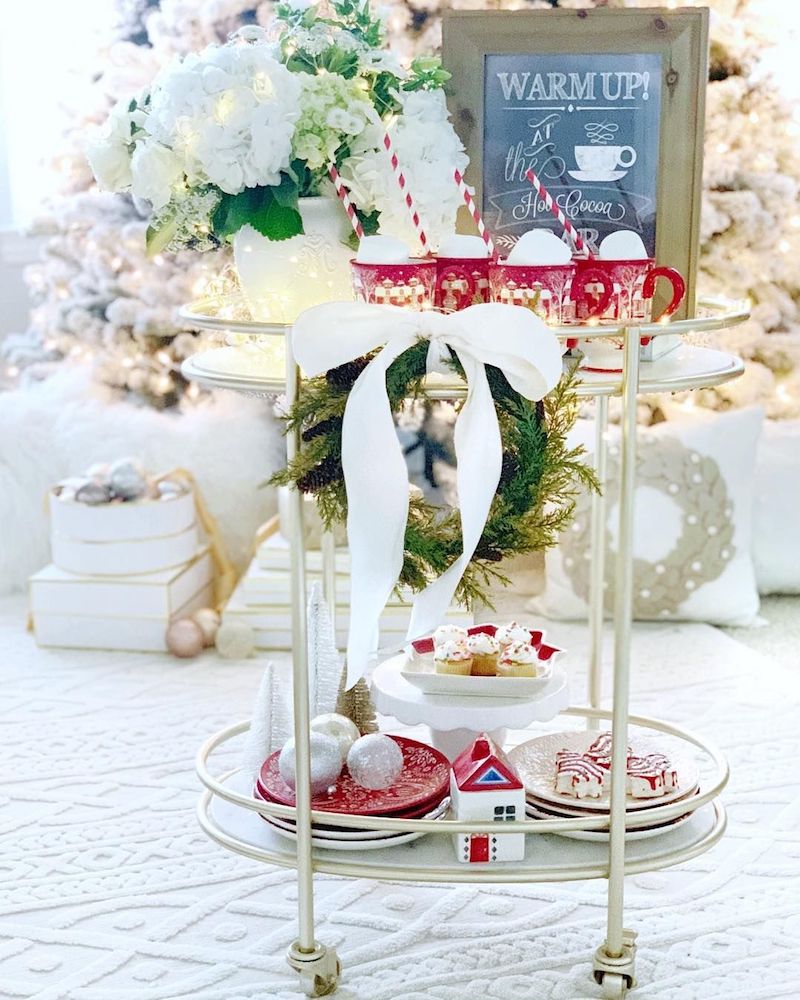 @mytexashouse
11. Hot Cocoa Station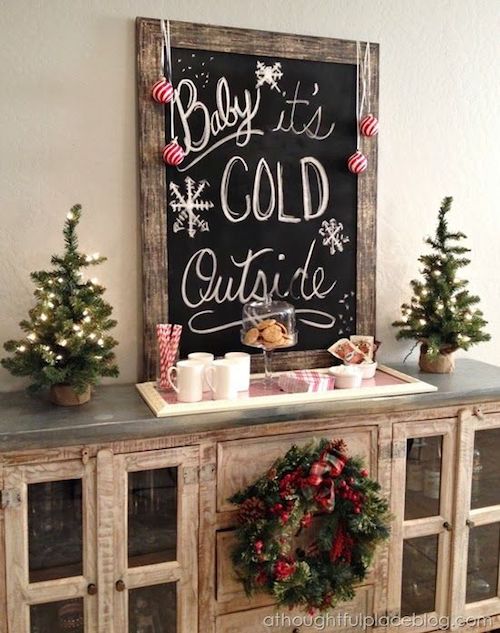 12. Christmas Wine Nook
If wine is more your thing, then check out this amazing Christmas wine nook idea!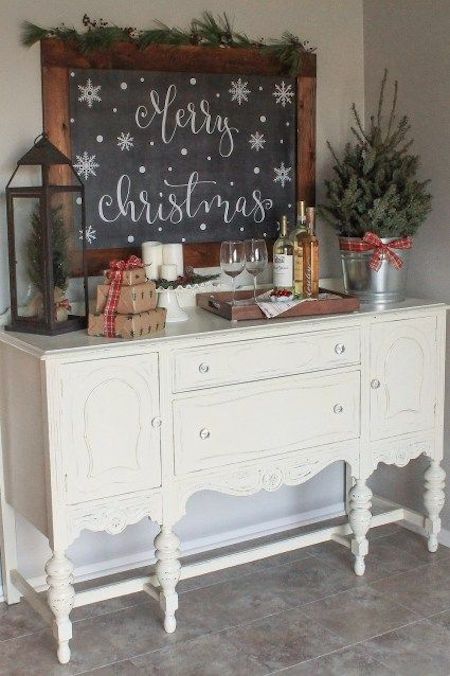 angelamariemade
13. Christmas Blend Cocoa Bar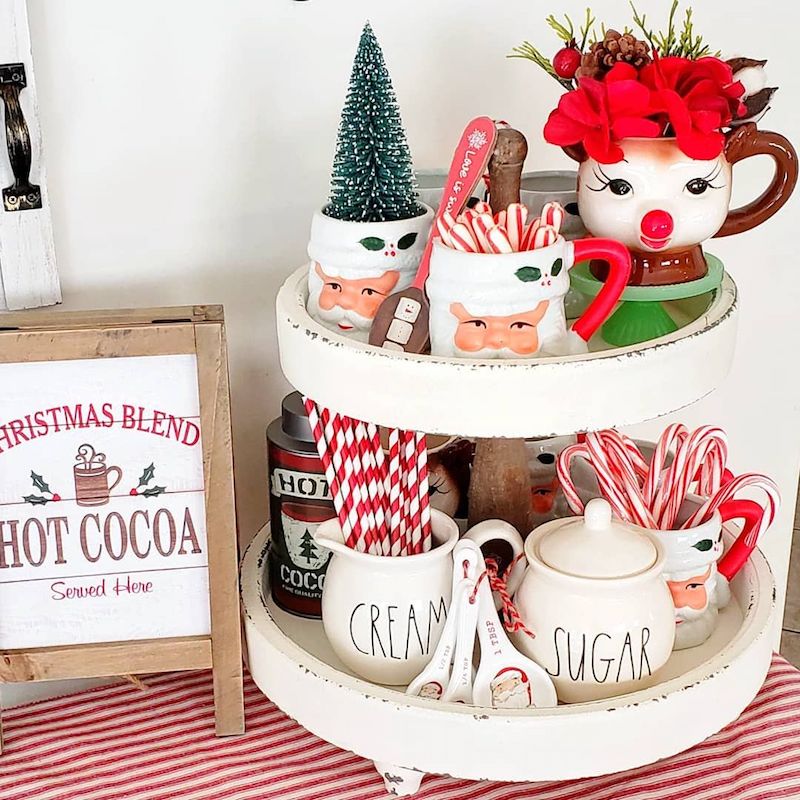 @julieyepiz
14. Christmas Cocoa Bar Cart
@christmastreeshops @atuftedlife
15. Hot Cocoa and Coffee bar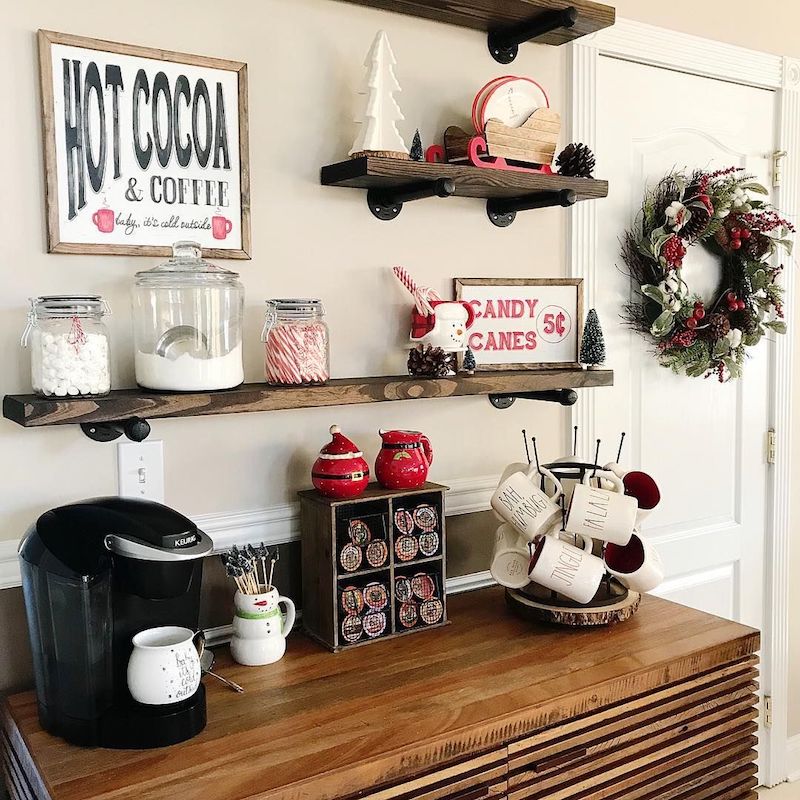 @mylifeondoecourt
16.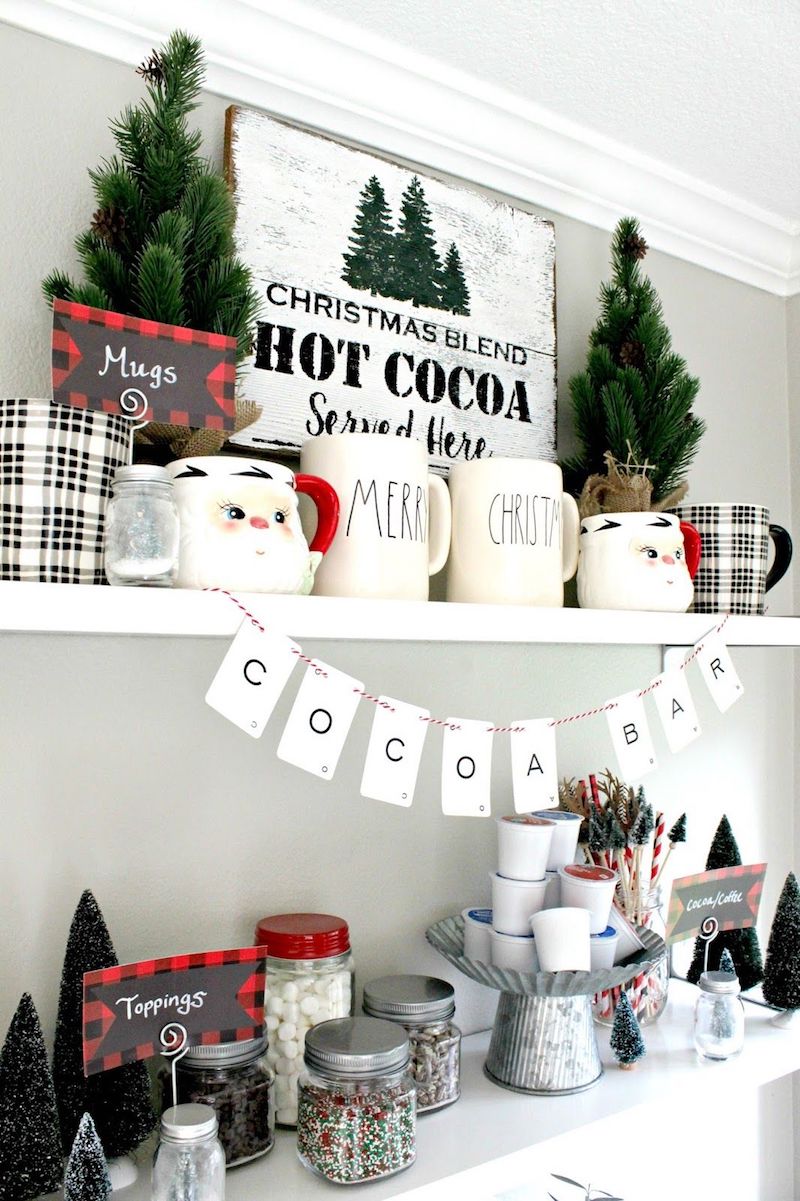 nestingblissfullyinteriors
Cheers!