*This post has been sponsored by Lowe's. All opinions are my own.*
With the majority of the country sheltering in place during this unprecedented pandemic, now is a great time to think about redoing your home office. When Lowe's contacted me to collaborate, I immediately accepted the chance to create a small office that would improve my productivity and help me stay organized during this crisis. Throughout the house I've been trying to declutter and clean my space since we've been spending so much time at home lately!
Lowe's has an amazing selection of furniture and home decor for the home. They also carry a nice variety of organizational products like drawer dividers and paper stands for your desk. For me, Lowe's has been an amazing partner to add function to my space without sacrificing good style! Good organization has a profound impact on my mindset too, meaning I can stay focused during long work sessions.
I have to say I was surprised at the vast amount of stylish items I found on Lowes.com. I had previously thought of Lowe's as primarily for home improvement and construction projects, but the amount of decor, furniture, and organizational products available was quite an unexpected surprise!
Home Office Redo
Here is the office I ended up designing with Lowe's furniture and products. I kept the same desk we had for a while, but everything else comes from Lowe's including the beautiful and practical office chair.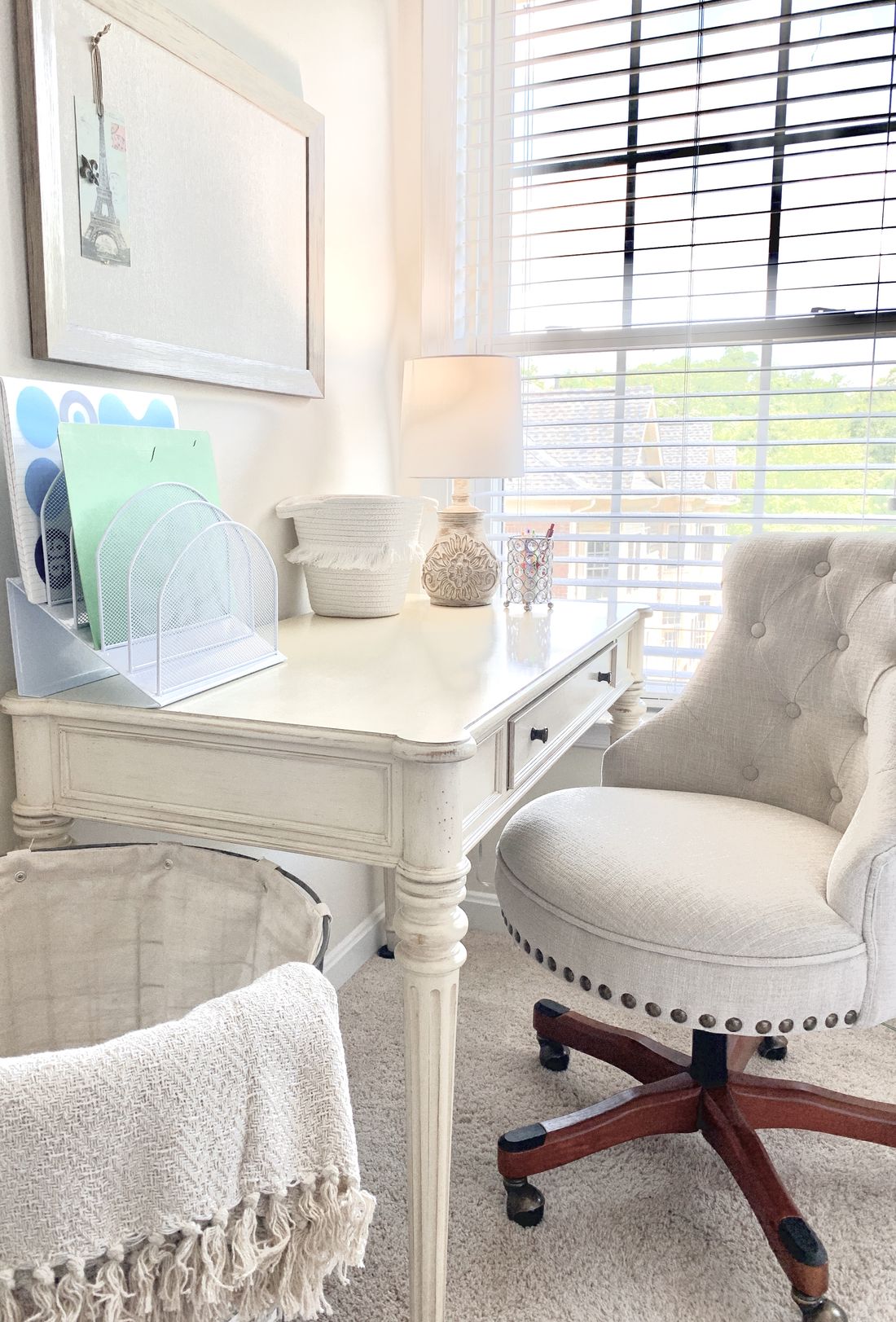 Before
This was the office before the redesign. We were using a spare dining chair for the office chair which wasn't easy to pull in and out as needed from the desk.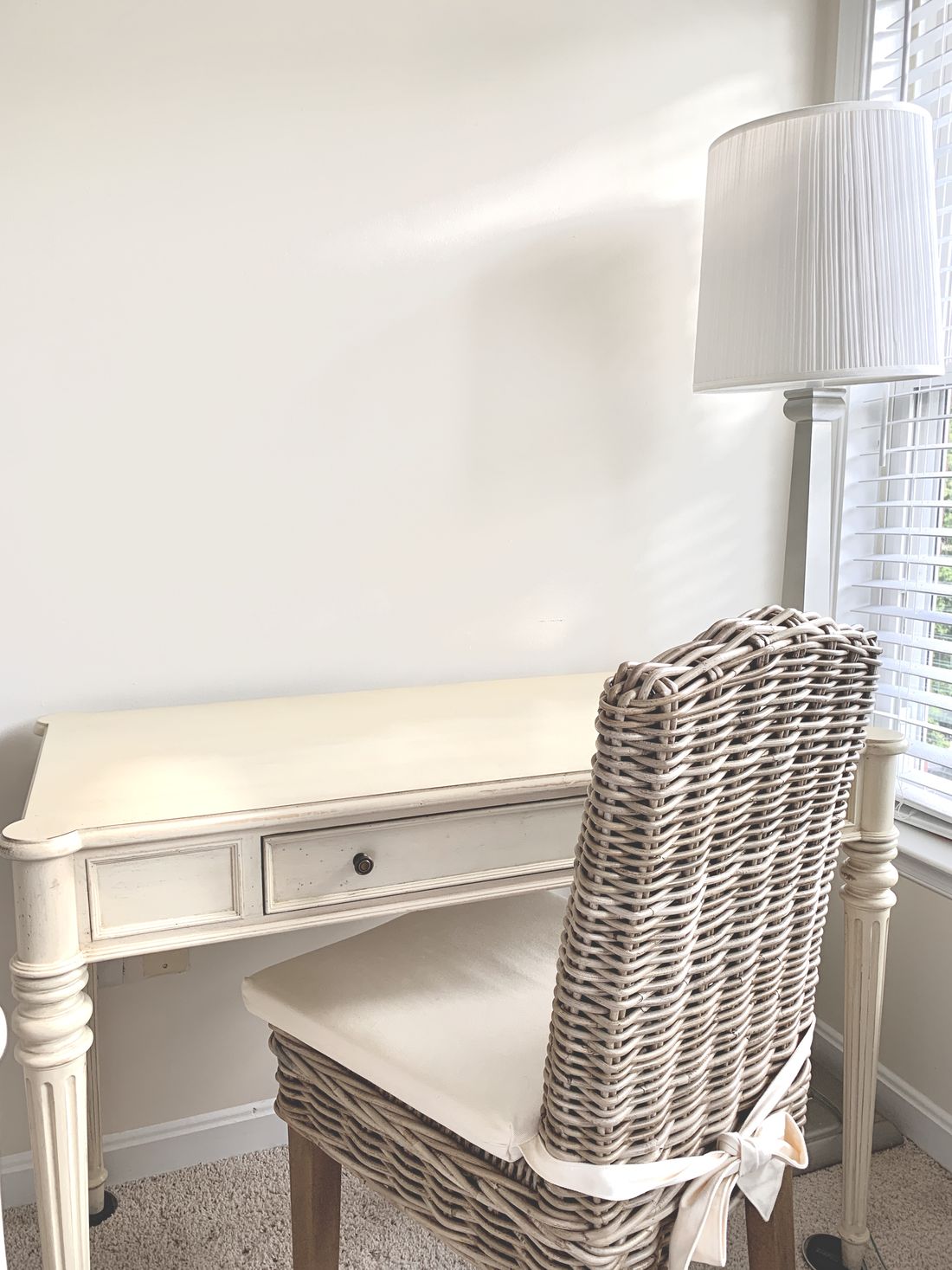 Home Office Organization
We made a couple key changes to the space with I think really transformed it. I'll walk you through the key pieces of this office redo.
The Office Chair
The office chair was a must. I found this beautiful neutral colored one from Lowe's with a tufted back that fits perfectly in the space! It has wheels on the bottom and swivels around making it super easy to move around and get in and out of.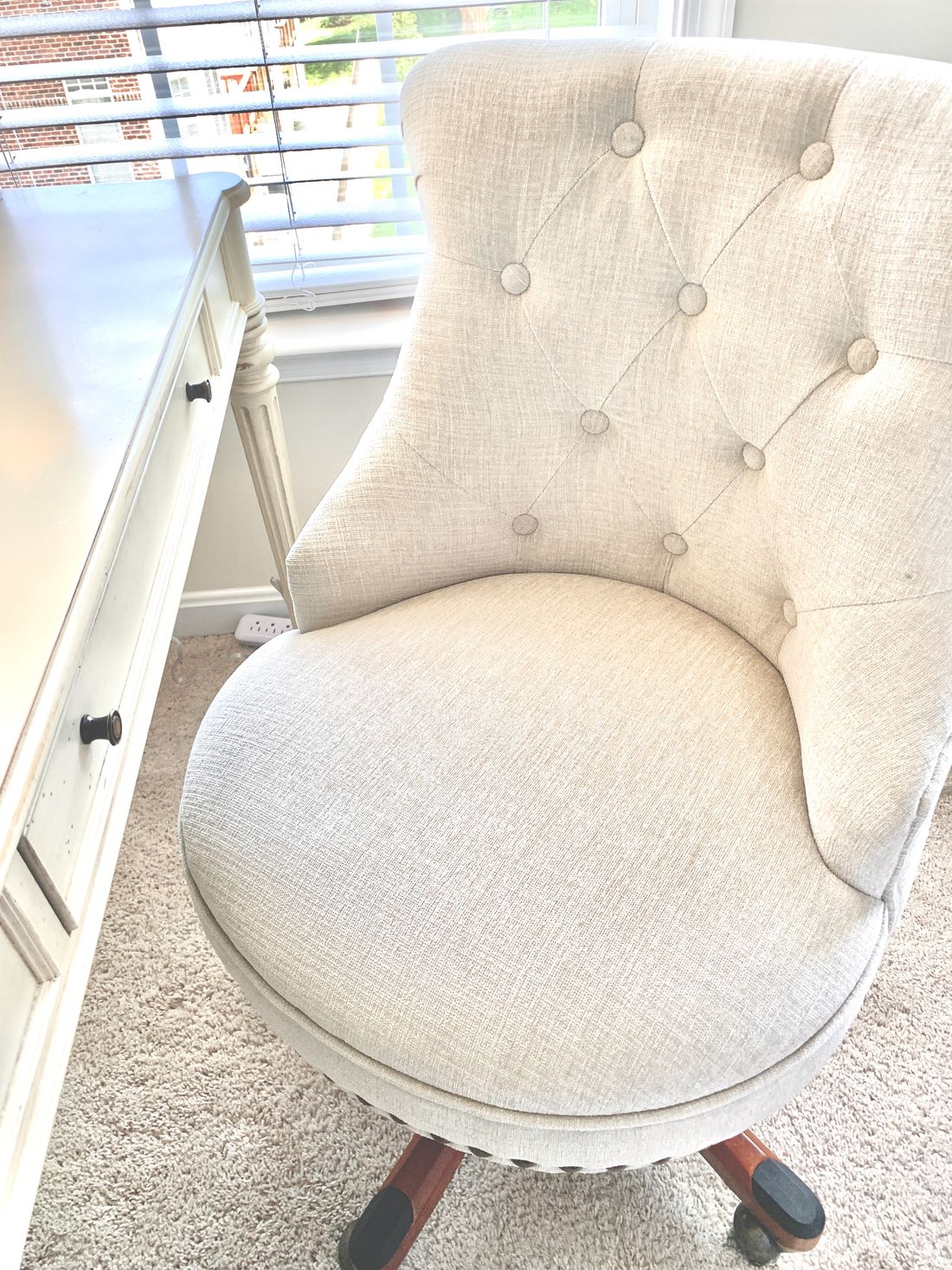 Drawer Inserts
The drawer of my desk was a huge mess of papers and pens before we got these cute white drawer inserts and paper stand holder to keep things nicely organized and separated.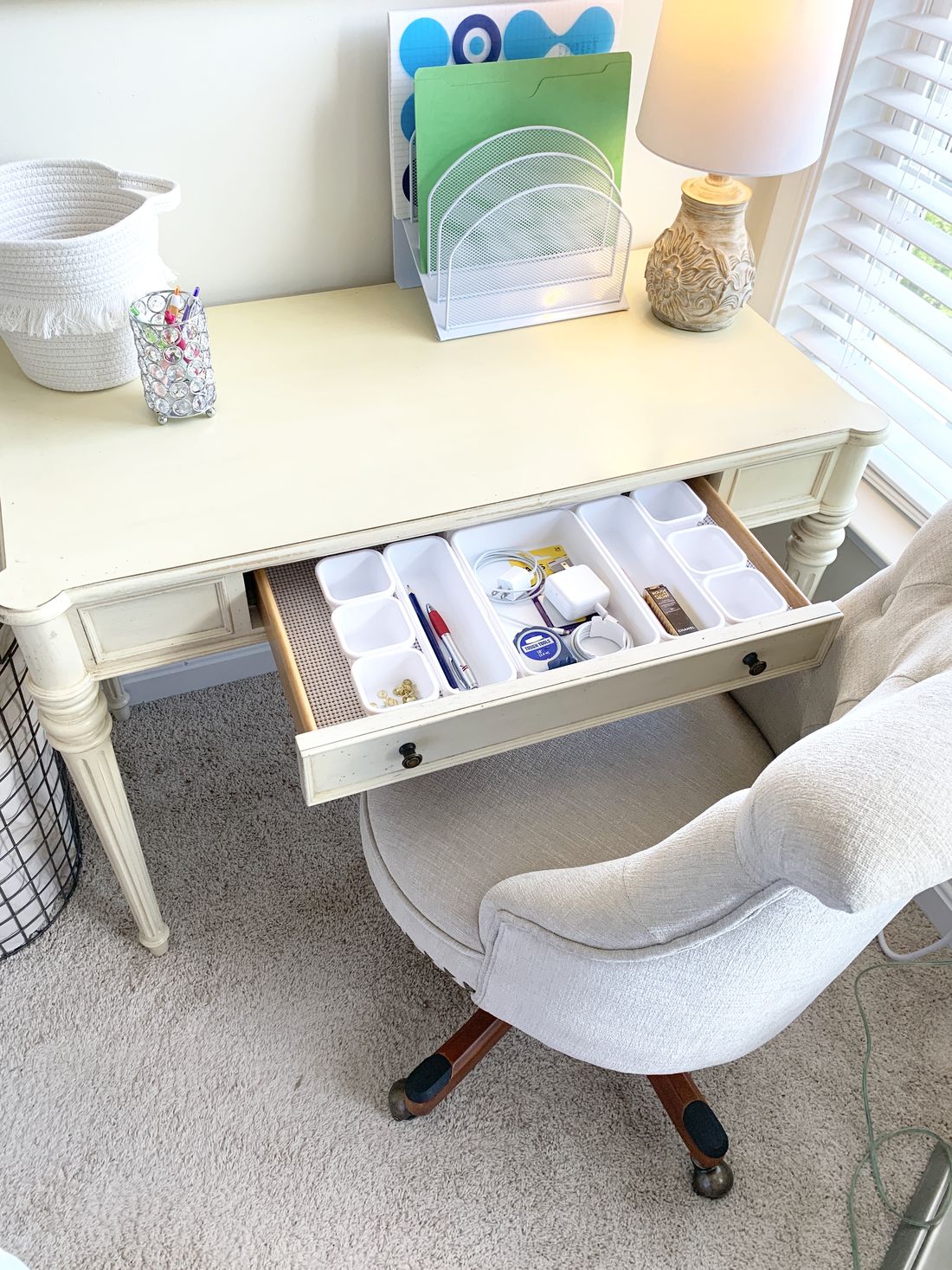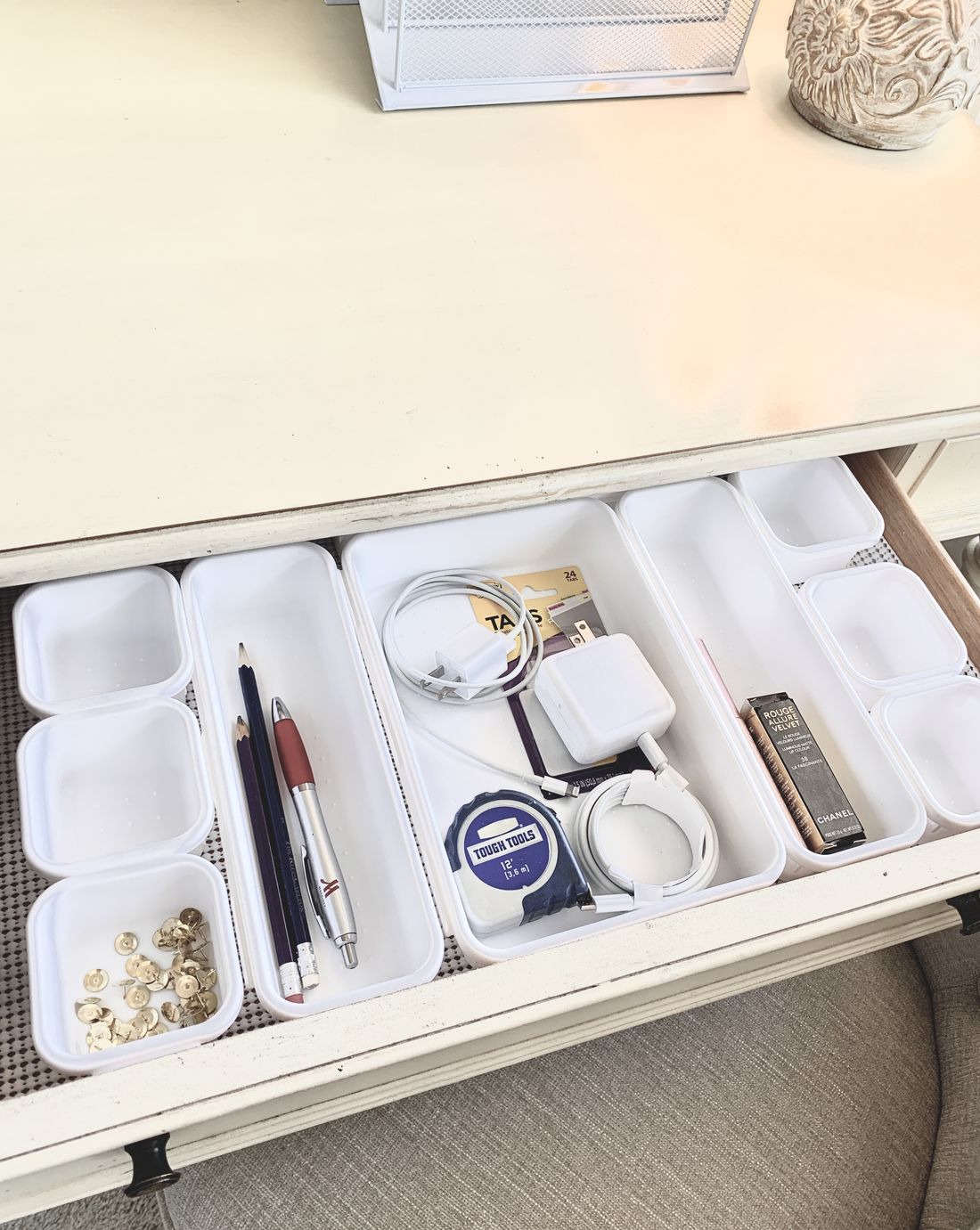 Memo Board
I used to write myself post-it notes or scribble reminders on pieces of paper which would inevitably fall off the desk at some point or another. Having a memo board raised up helps keep my notes in front of me without taking up valuable surface desk space! I got some cute brass tacks to use as well to pin notes and things to the board.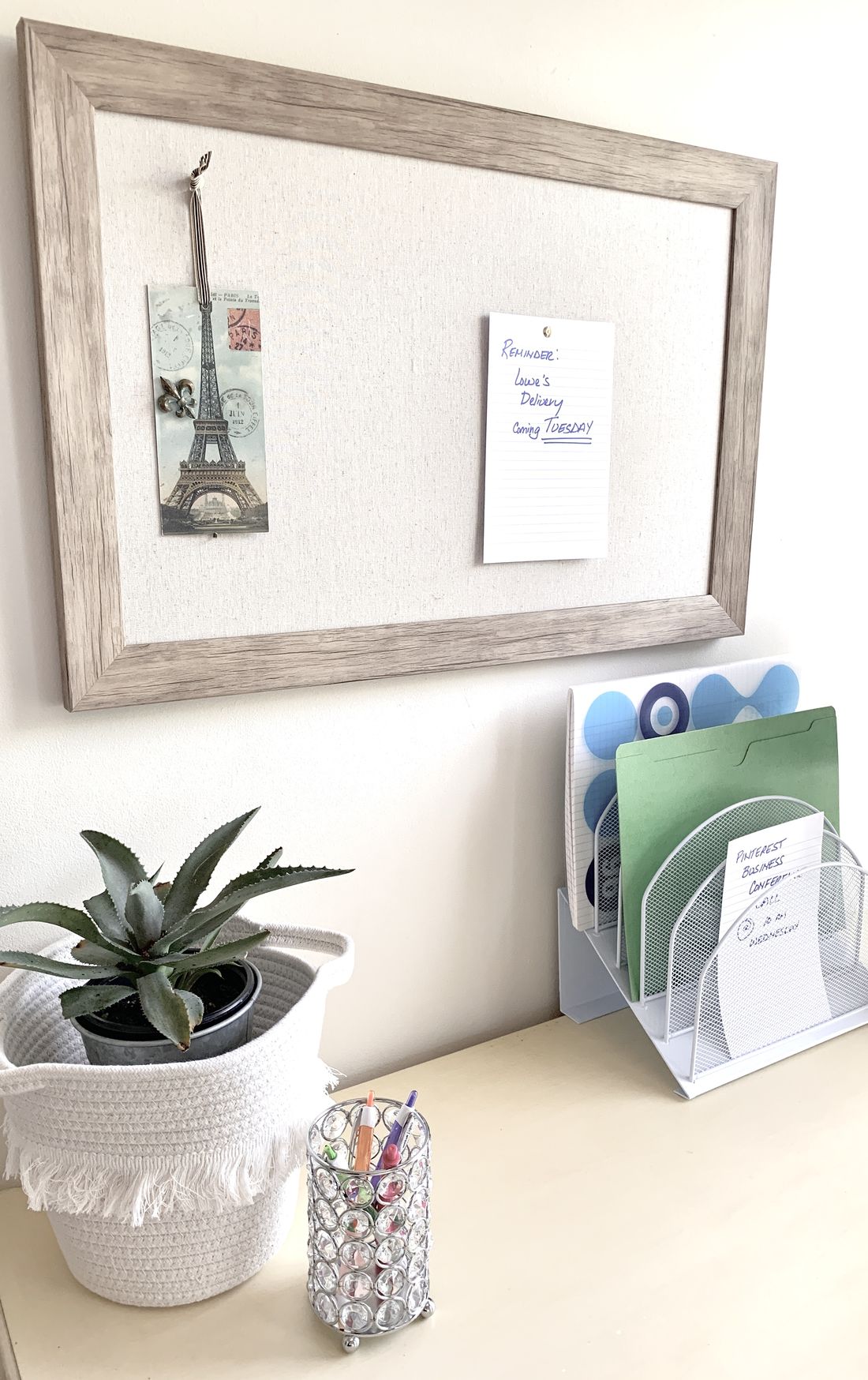 Basket and Blanket
This one is pretty personal but I always get so cold when I sit at my desk for a long work session! I got a Farmhouse style wire basket and an ivory cotton throw blanket to keep handy when I feel a chill coming on. It's especially going to be useful this summer when we have the AC on to keep the house cool.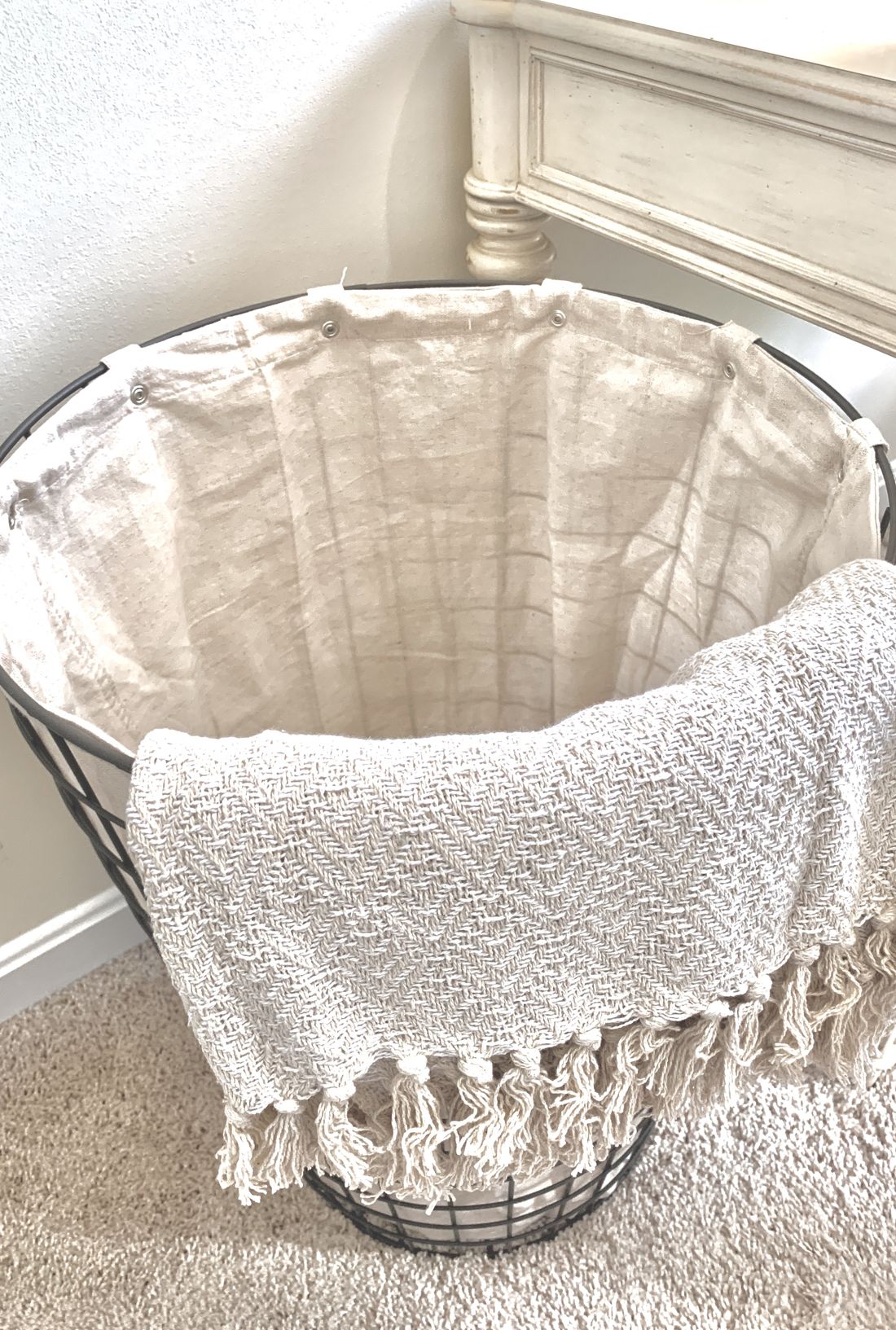 Power Cord
Since Apple reduced the ports in their laptop computers, I have to plug my iPhone into an outlet to charge it along with my computer. I noticed the wall outlet we have was no longer cutting it, so investing in a multi-outlet power cord was a must!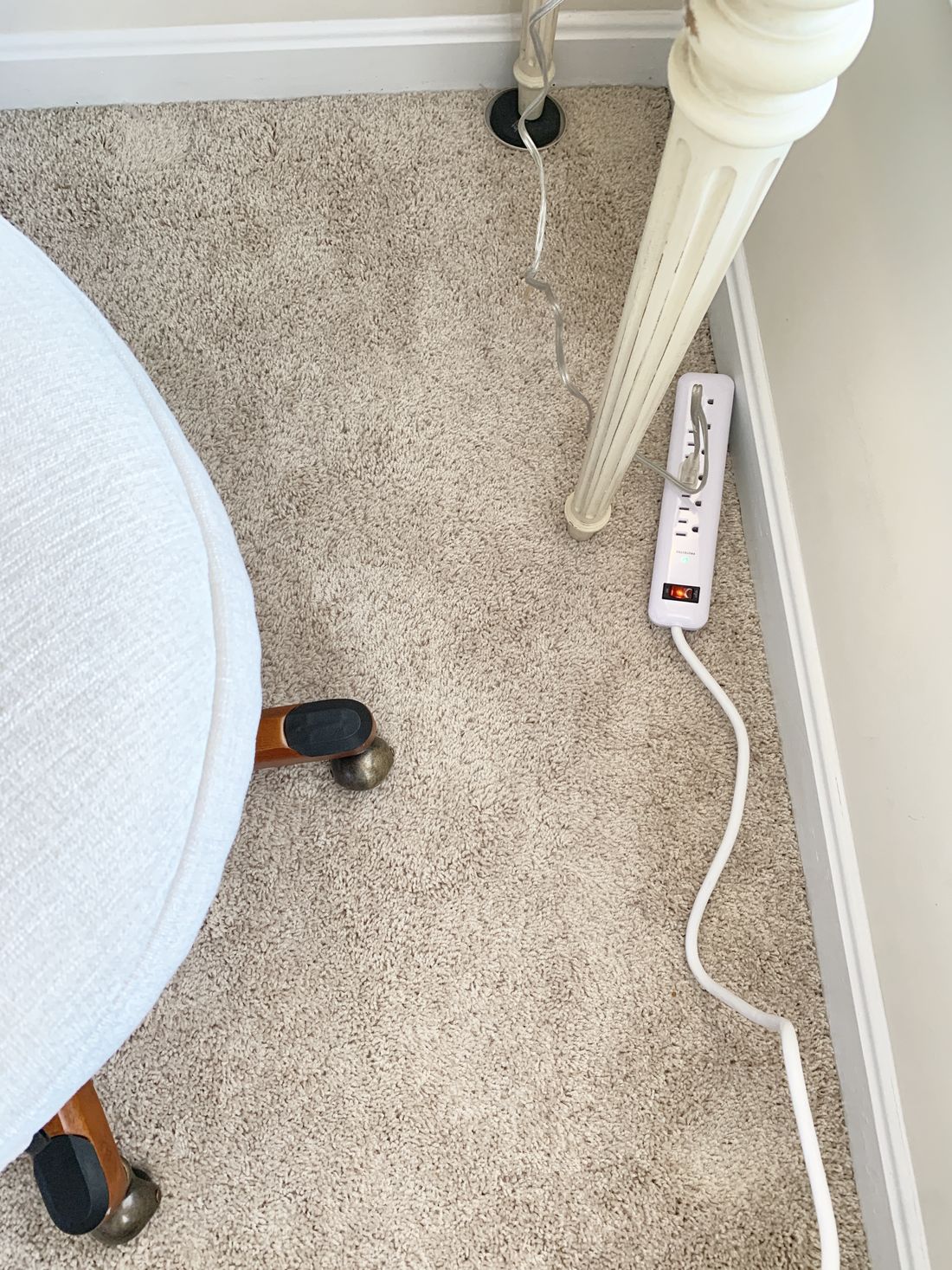 What do you guys think? I think it came together quite nicely!