It's October and that means we're sharing all the best Halloween decor ideas we've found on Pinterest and Bloglovin! There's so much inspiration for Halloween home decor, it's hard to know where to begin. That's why we've rounded up the twenty most inspiring Halloween home tours and ideas for you to sift through and decided which are right for your home!
1. Spooky Paper Bats
Use paper bats on your wall to make it seem like these spooky little animals are flying up to the ceiling!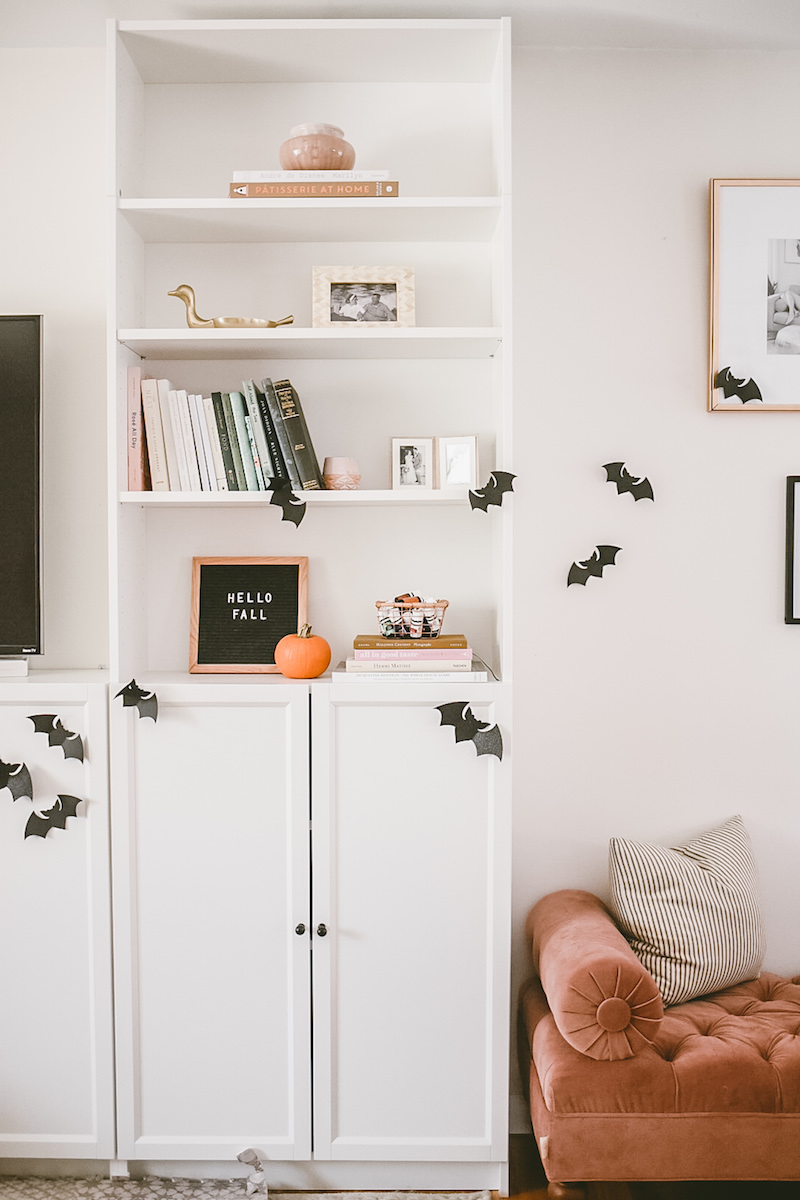 2. Vintage Piano
I love this vintage black piano which goes great with a Halloween decor theme! These white skulls give this old piano a super creepy look.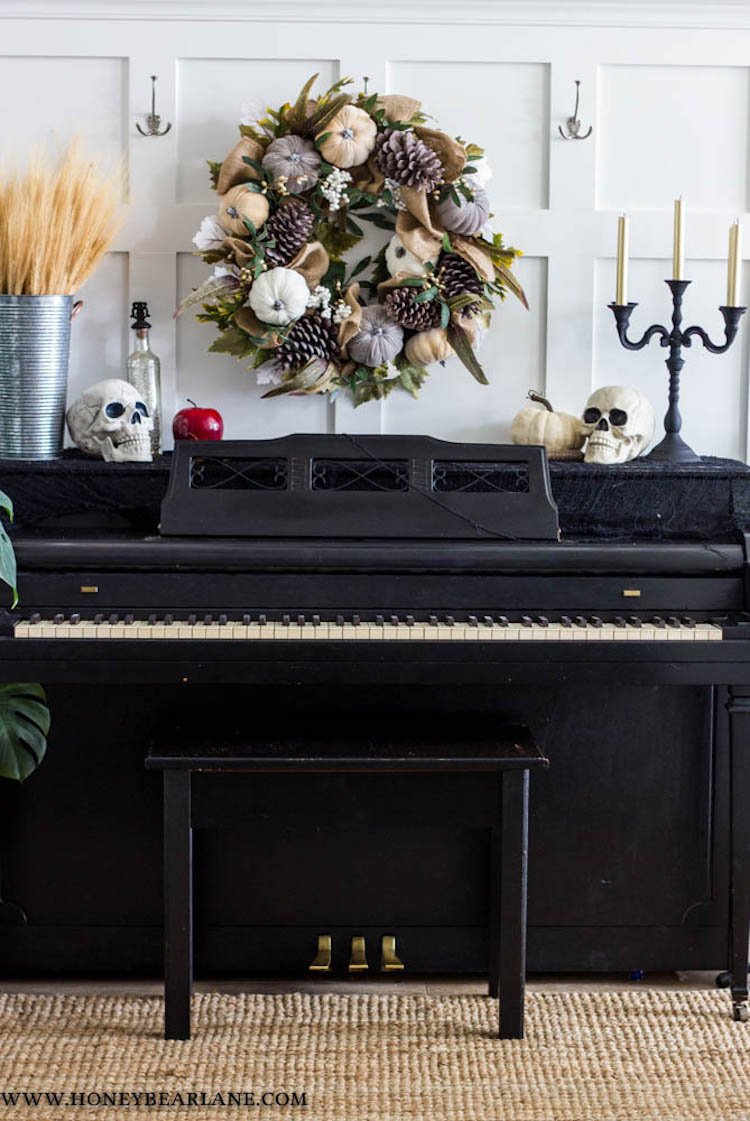 3. Dried Flowers
Adding dried flowers to a skeleton is a great way to add a feminine touch to your Halloween decor this year!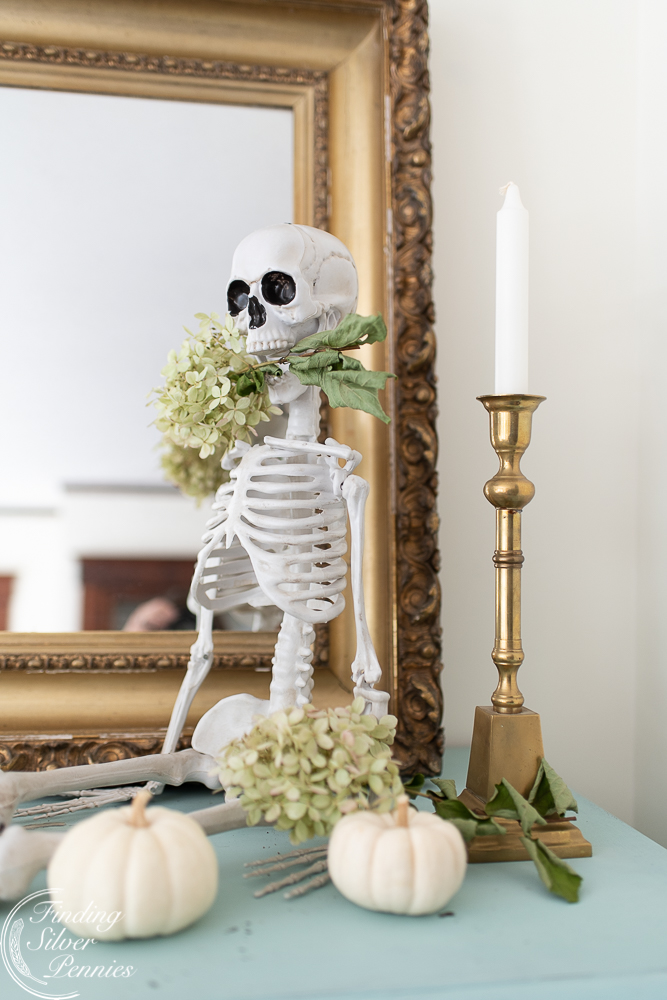 4. Simple Halloween Garland
Adding a simple Halloween Garland like this one to your mirror is an easy and quick way to dress up your home for Halloween.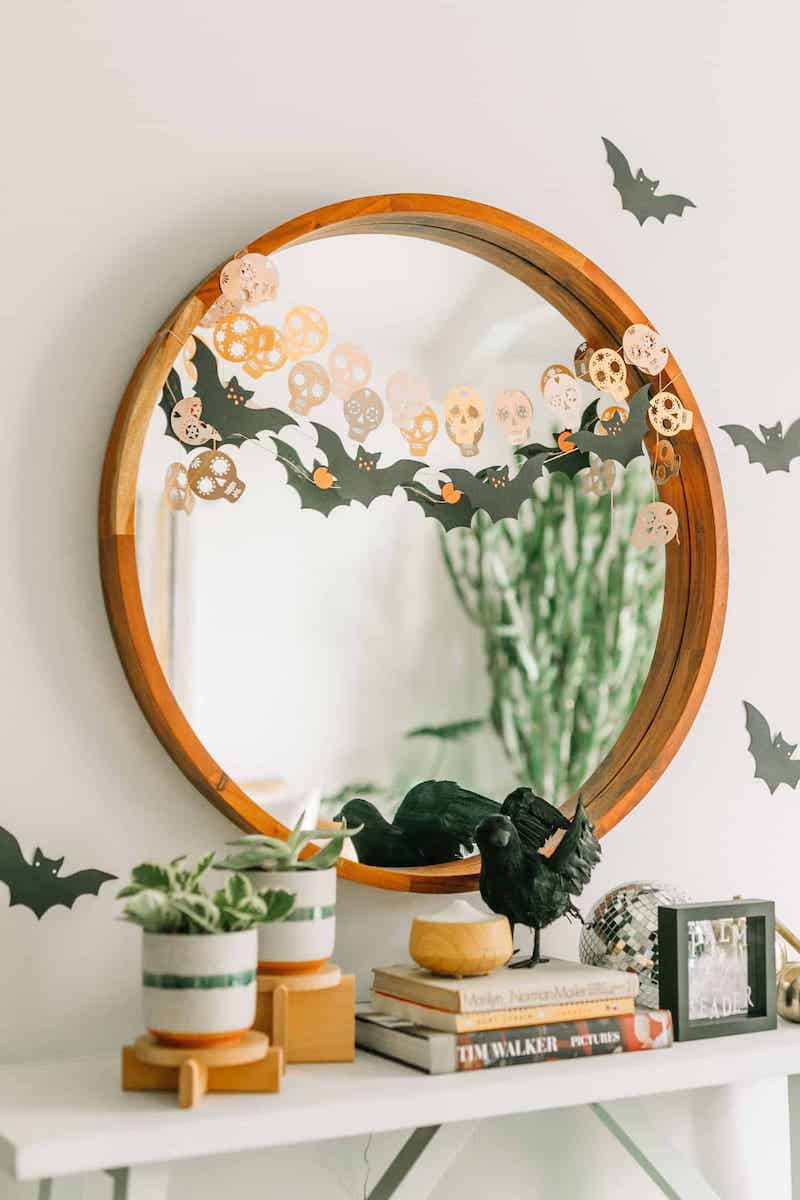 5. Gold & Black Halloween Decor
Gold and black is a popular home decor theme and why not keep it going for Halloween too? I love the combination of this beautiful black wreath paired with a chic gold skeleton.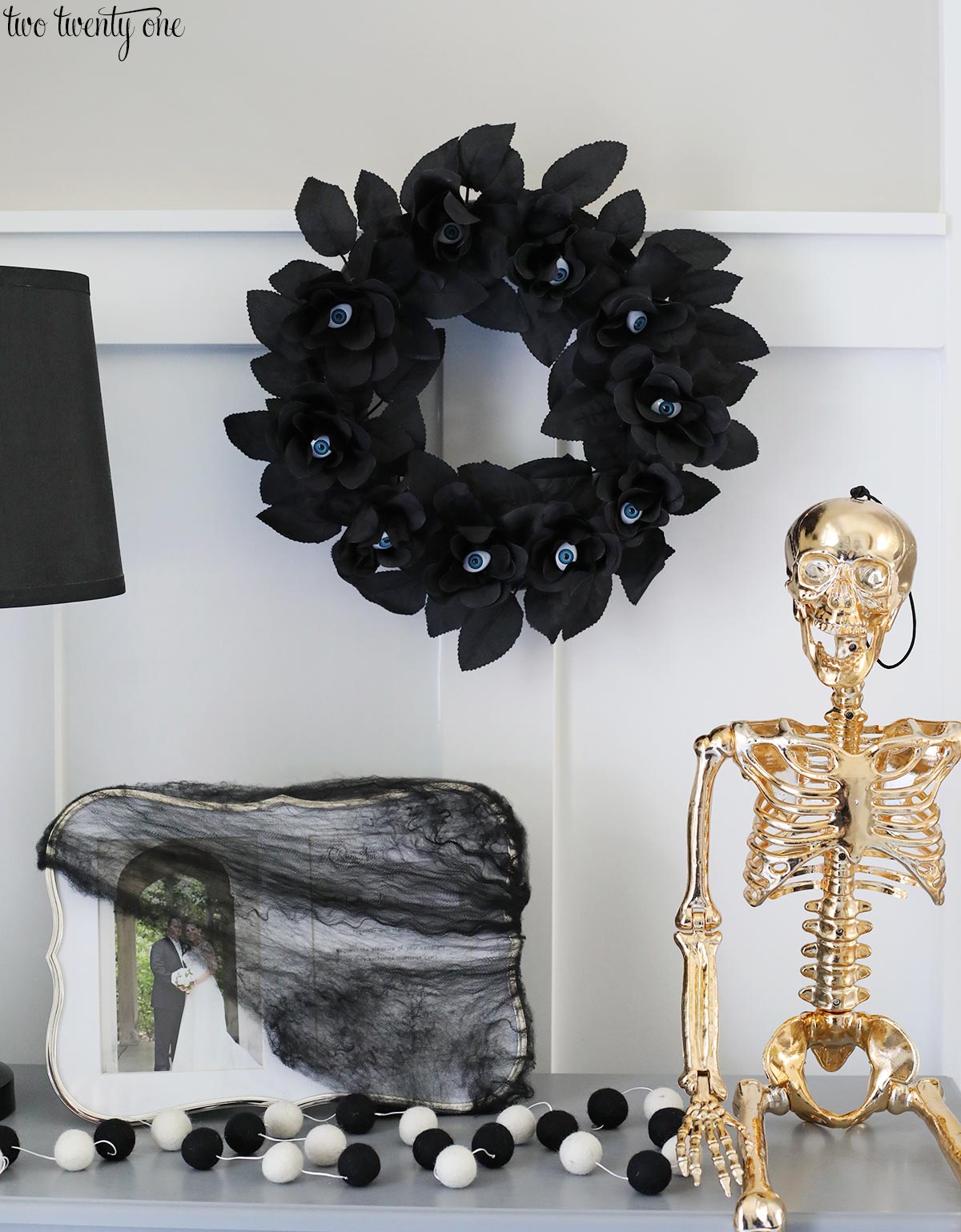 6. Black and White Halloween
When it doubt, keep it simple with black and white Halloween decor! I love how this room has been decorated with an understated Halloween theme. You can tell it's creepy but it's not over the top!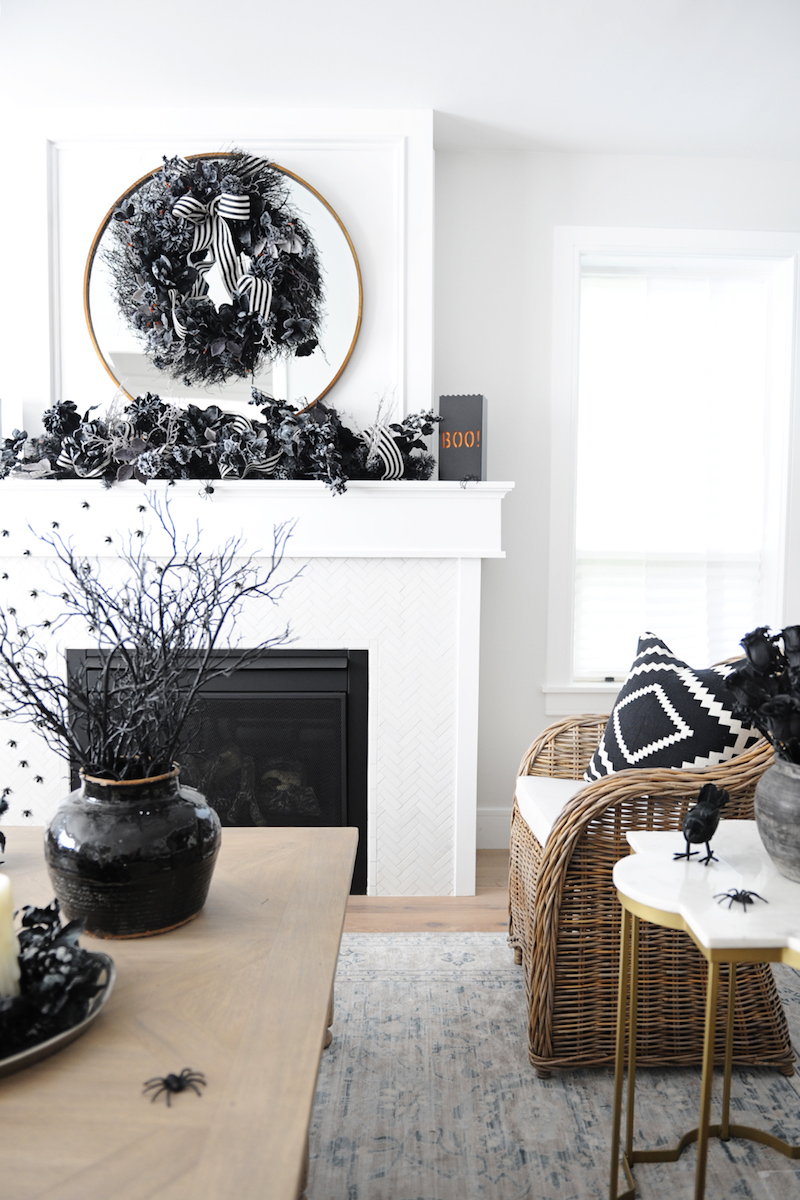 7. Giant Black Spider
If minimalism isn't your thing, then you can always opt for a giant black spider crawling across your armoire in the dining room! For around $12, this is a cheap way to add some creepiness to any piece of furniture you dare…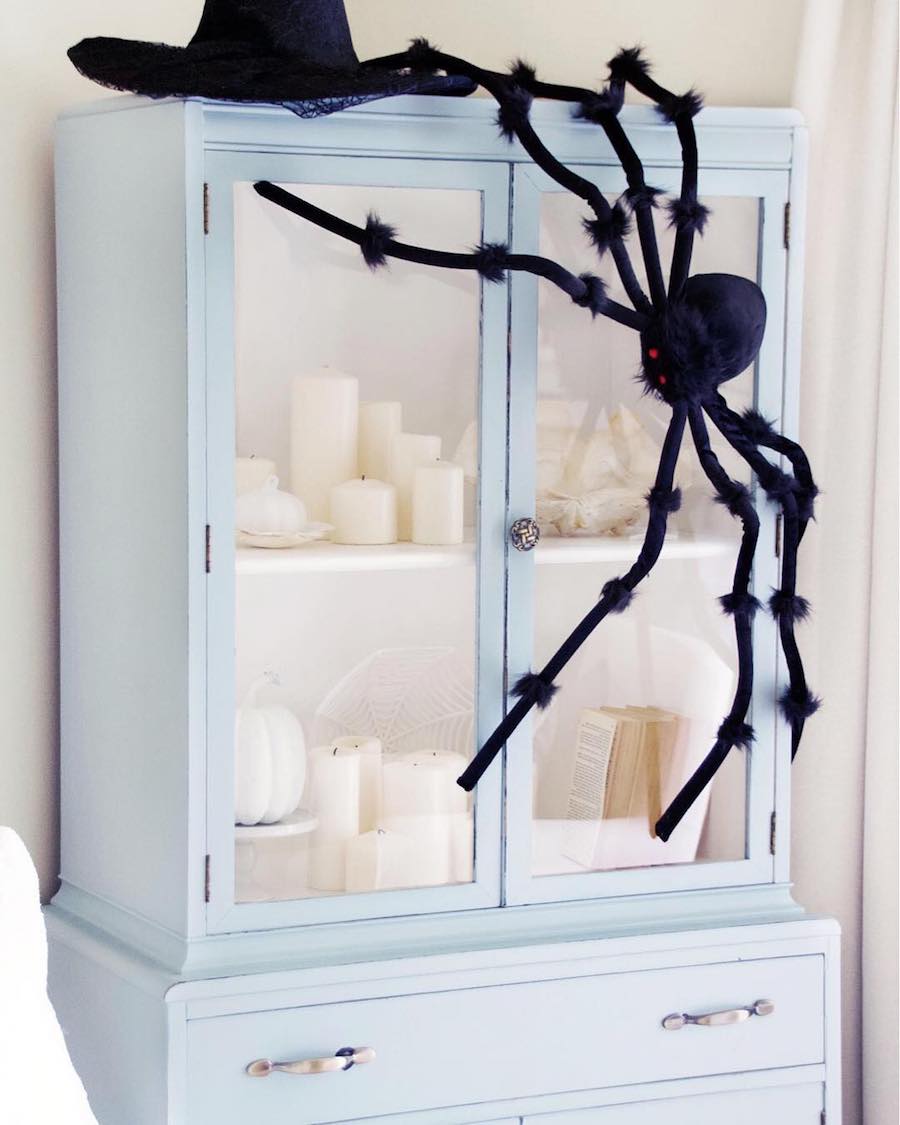 8. Open Science Book
Leaving a science book open to make it seem like you have a mad scientist in the house is a great way to decorate for Halloween! Add a skeleton hand for added creepy effect…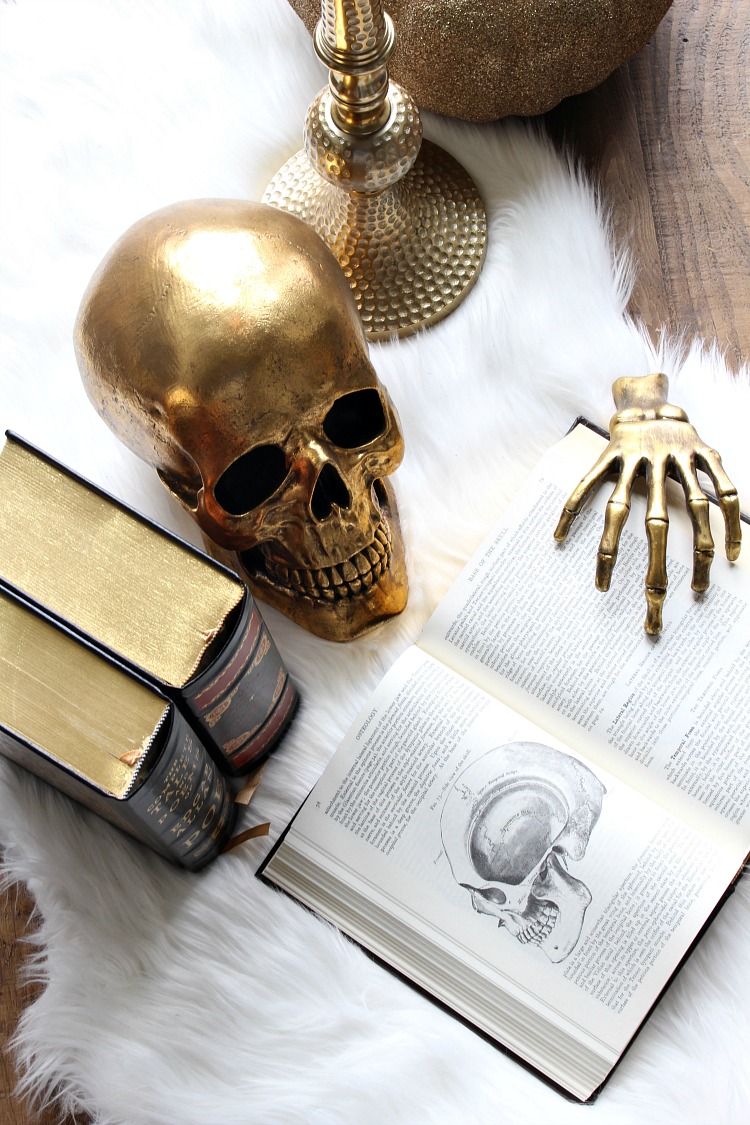 9. Creepy Vintage Photo Frames
There's something about old things that gives everyone the creeps! These vintage photo frames of a bygone era make this entryway super spooky. Try Etsy for some unique choices.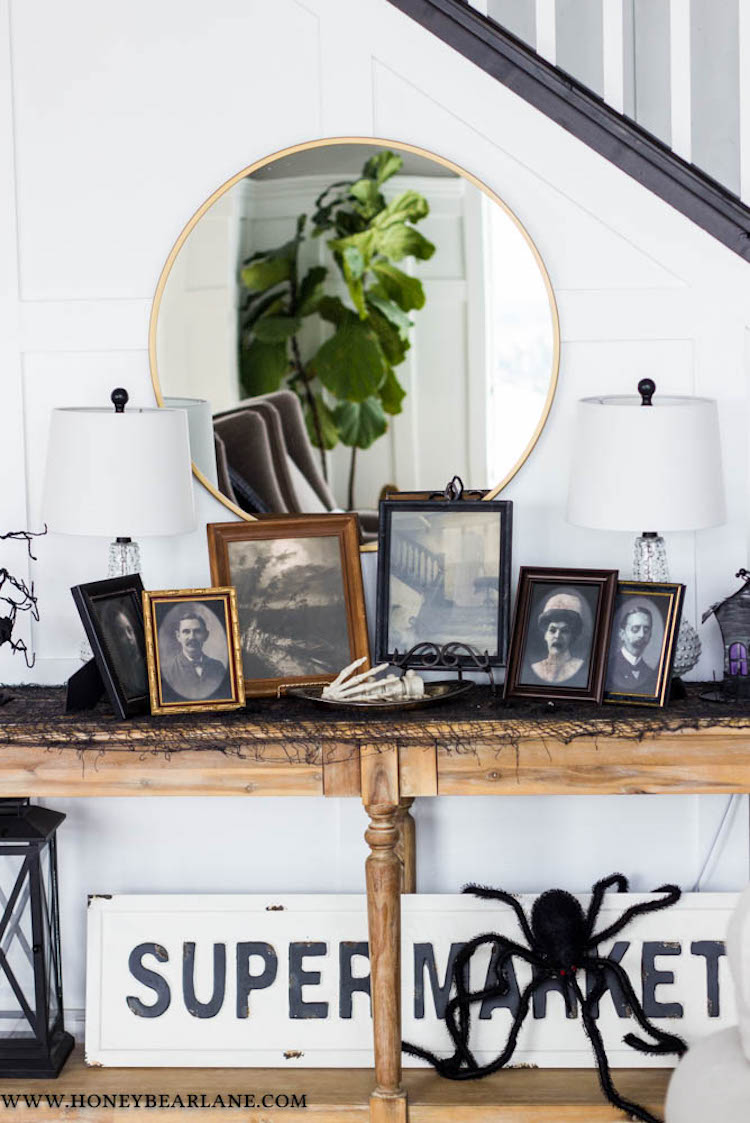 10. Halloween Pumpkins on the Mantel
A group of orange and gold pumpkins on your mantel is a great way to decorate for Halloween, and what's even better is that you can leave them up all throughout autumn!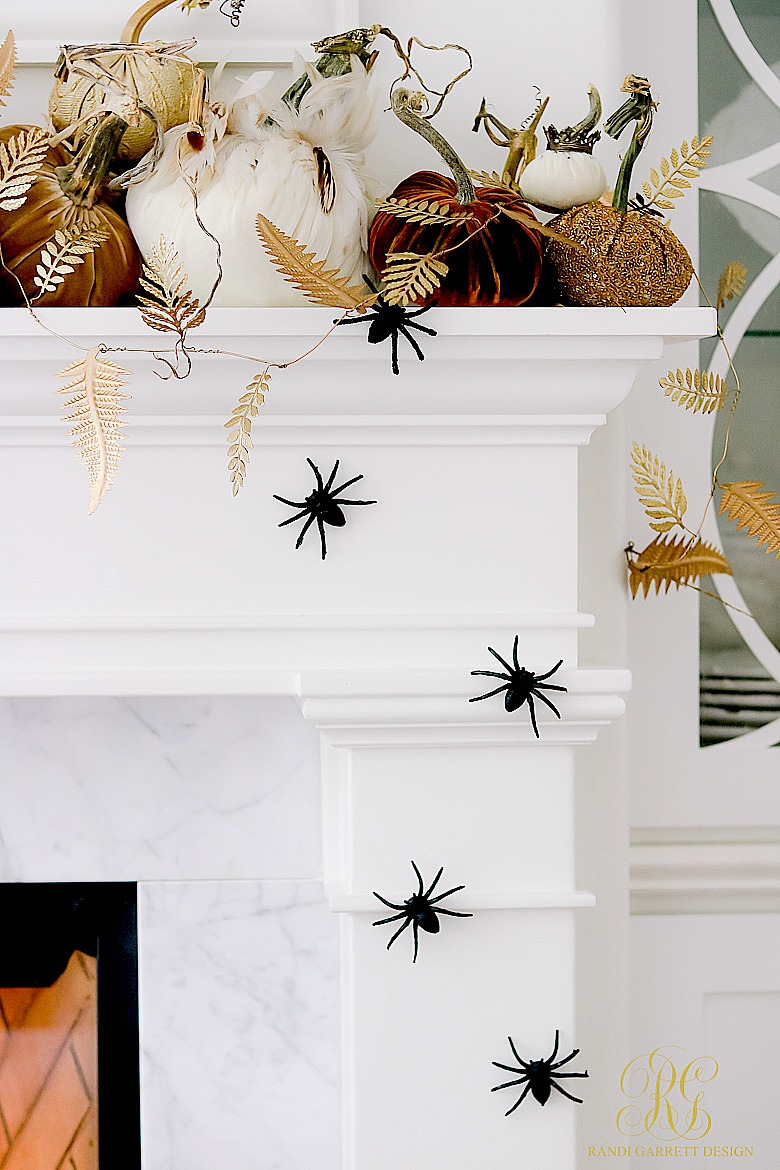 11. White Sheet over Chair
How creative is this idea from Julie Banner? She placed a skeleton body on one of her accent chairs, and then draped a white sheet over it so you can tell that there is a "dead body" underneath! She even left the skeleton toes peeking out. I love the creativity of this one – sure to spook your guests out right away!
12. Bat Skeletons on the Chandelier
Iris thought of the coolest idea to hang bat skeletons from her chandelier! This is a super easy way to decorate for Halloween.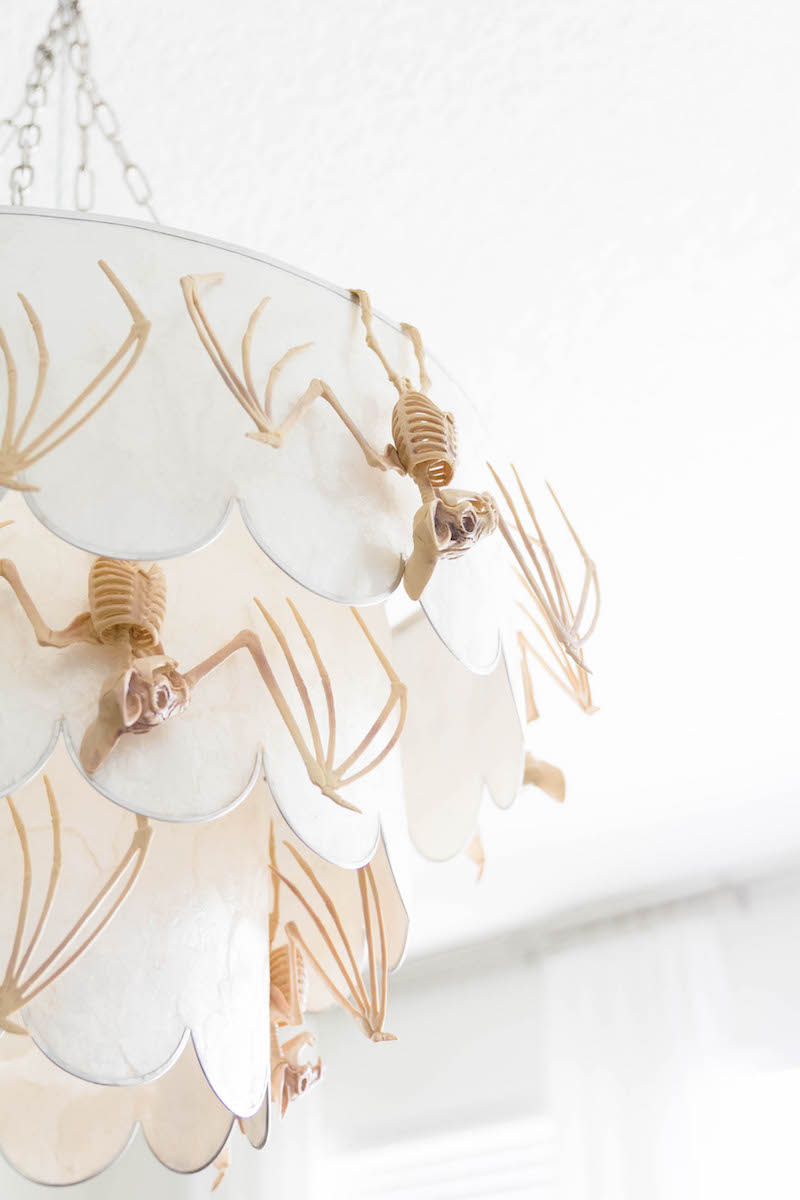 13. Halloween Entryway
Create a simple Halloween vignette at your entryway by gathering a few creepy objects and placing them on a side table! Black flowers, a small skull, a mini tombstone, a candelabra and a black crow all work perfectly together!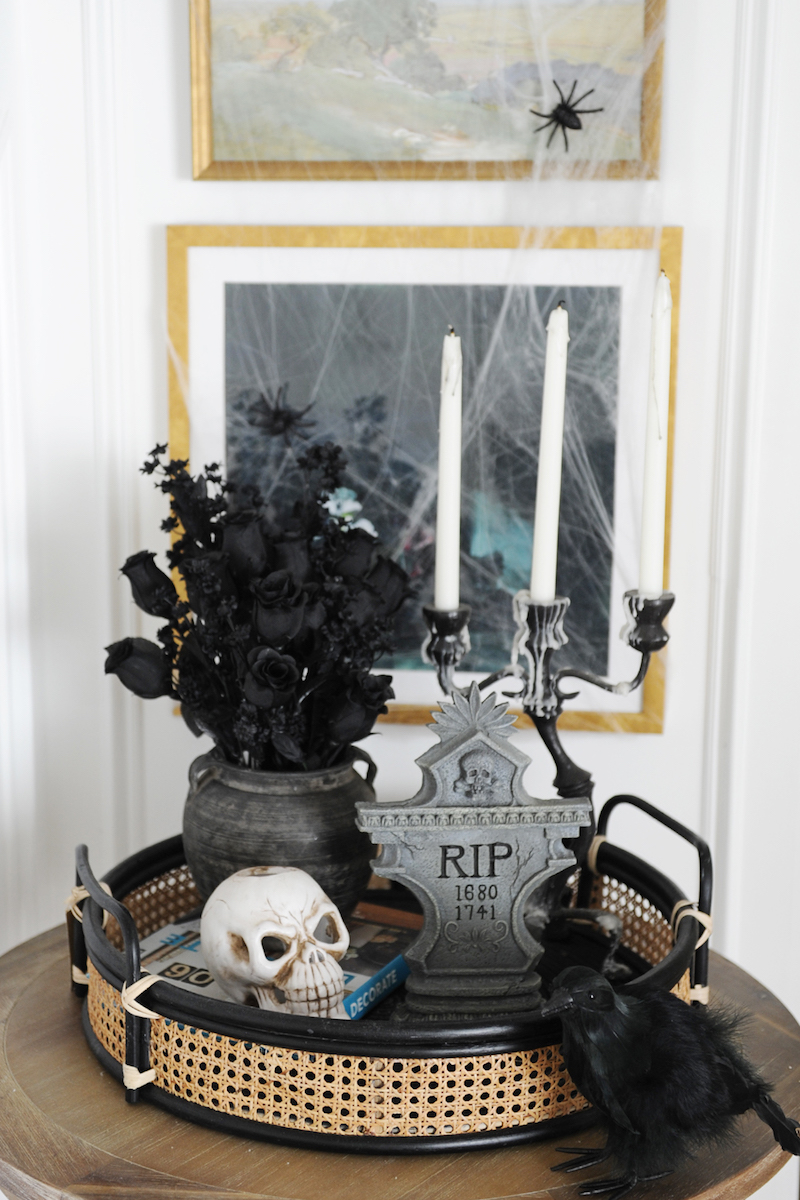 14. Black Candelabra
This black candelabra makes for a spooking lighting choice! Plus, it's on sale at WorldMarket!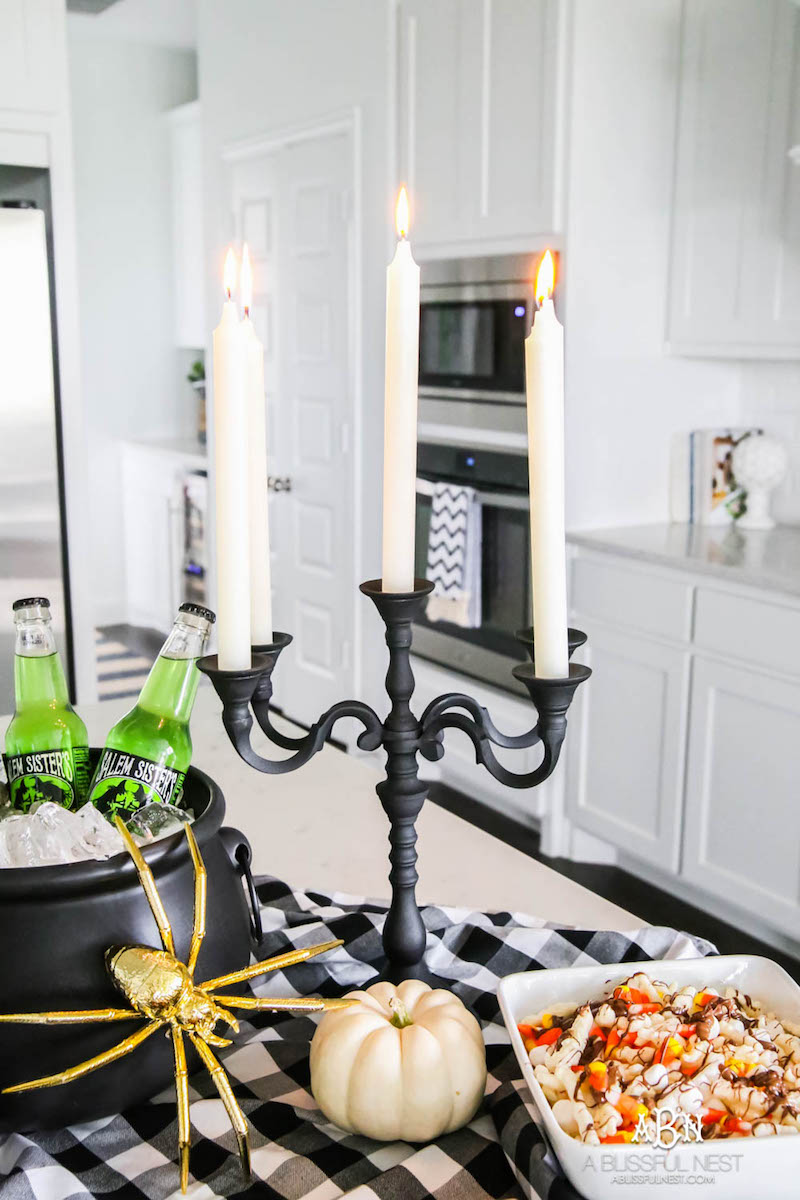 15. Halloween Kitchen Shelving
Don't forget your kitchen when decorating your home for Halloween! A black crow and a small pumpkin are easy ways to creep out your shelves!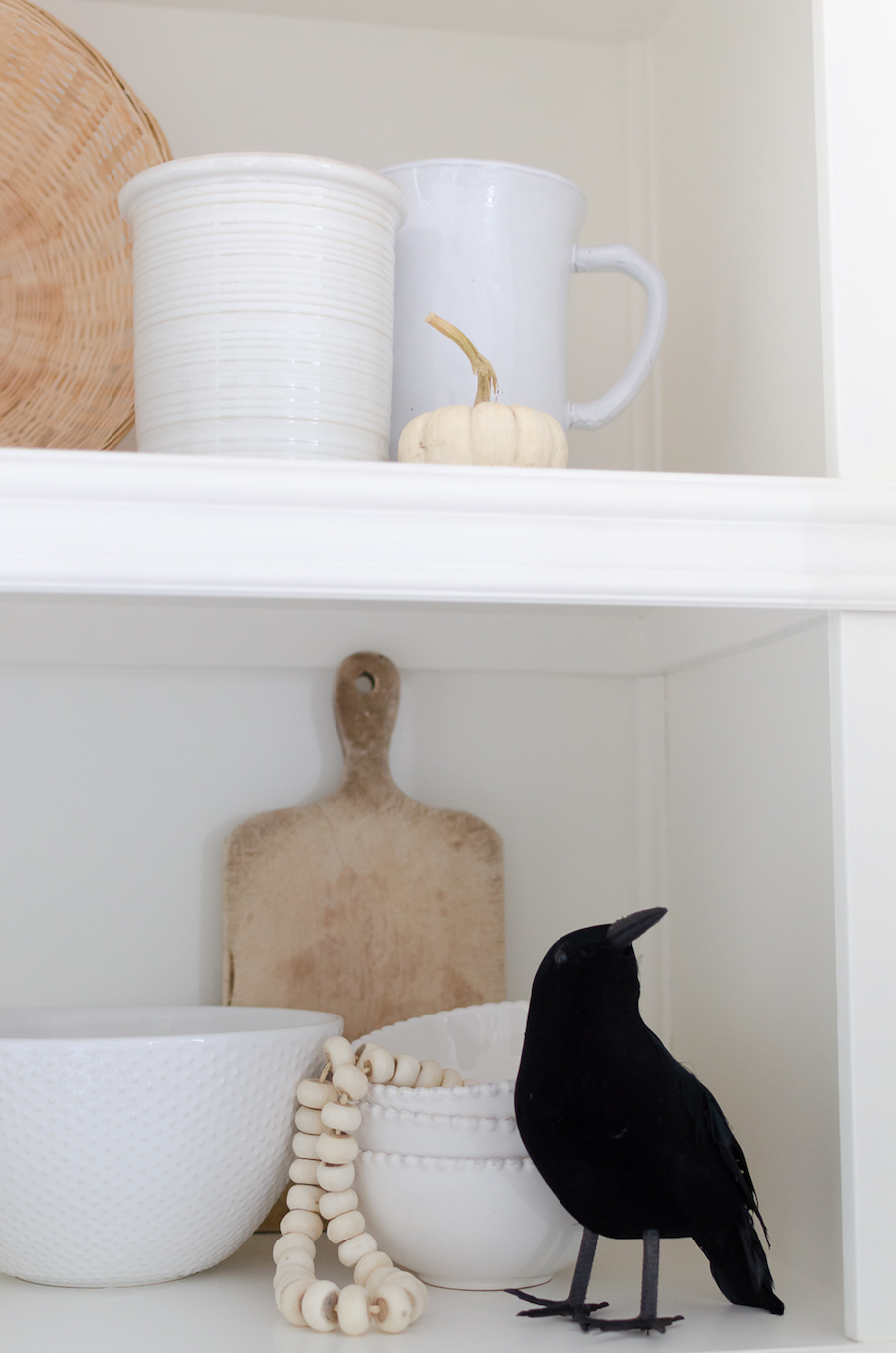 16. Black Lace Cloth
Black crows and ravens are a popular Halloween home decor idea! Here, you have black lace spiderweb cloth draped over the mantel, as well. Spooky!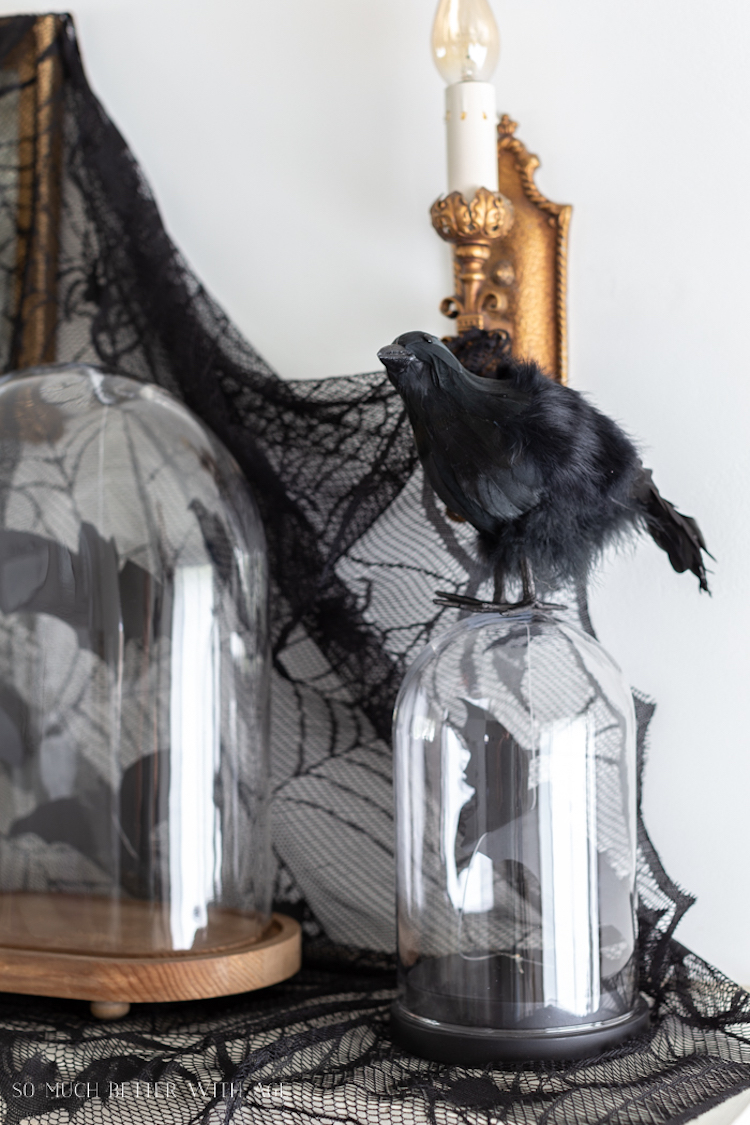 17. Vultures
Vultures are another creepy bird that just makes any room that much more spooky! Try these creepy looking vultures in your home.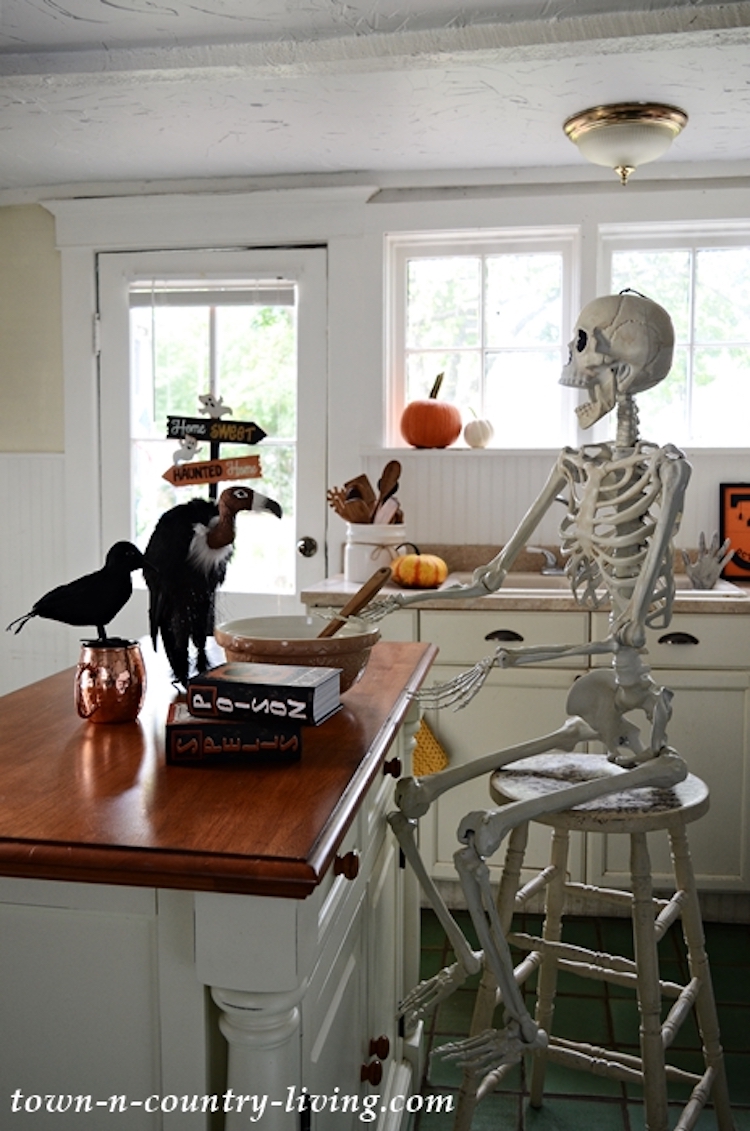 18. White Pumpkins
Faux white pumpkins are a very chic way to decorate for Halloween. Throw them in a large silver bucket for beautiful fall decor styling.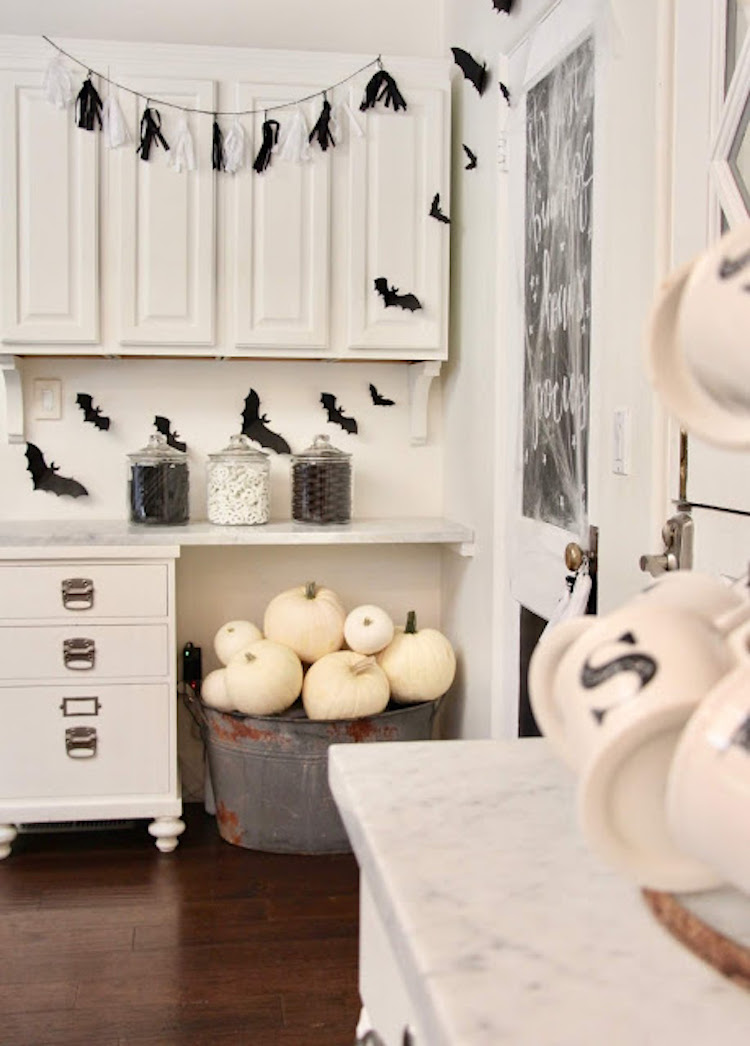 19. Jack O Lantern Candy Bucket
Candy buckets aren't just for kids! Get a pack of mini pumpkin buckets and place them on your kitchen shelves during Halloween.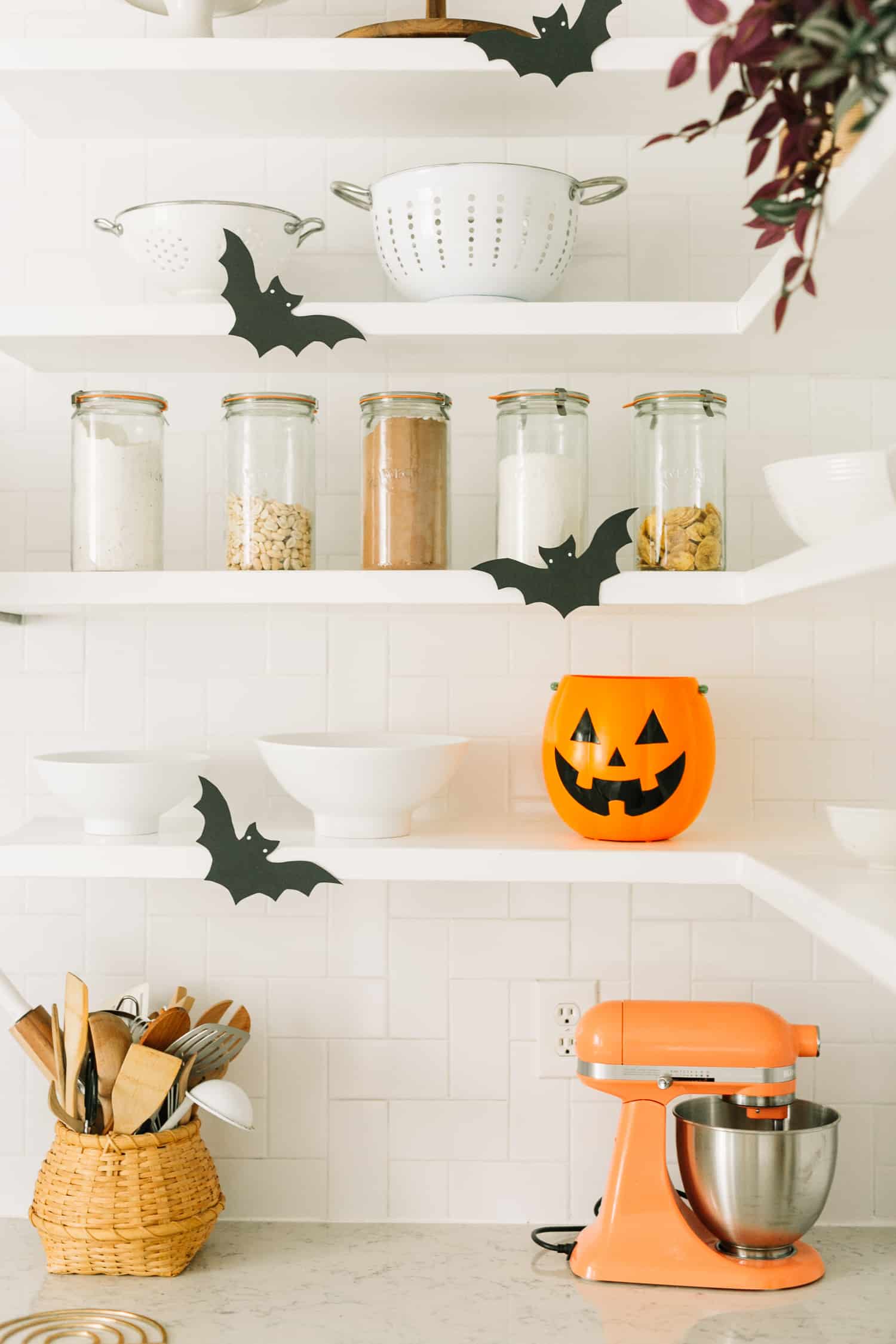 20. Neon Skull Light
How cool is this Halloween skull light? I love that Brooklyn Limestone put it on a black chalkboard for added effect.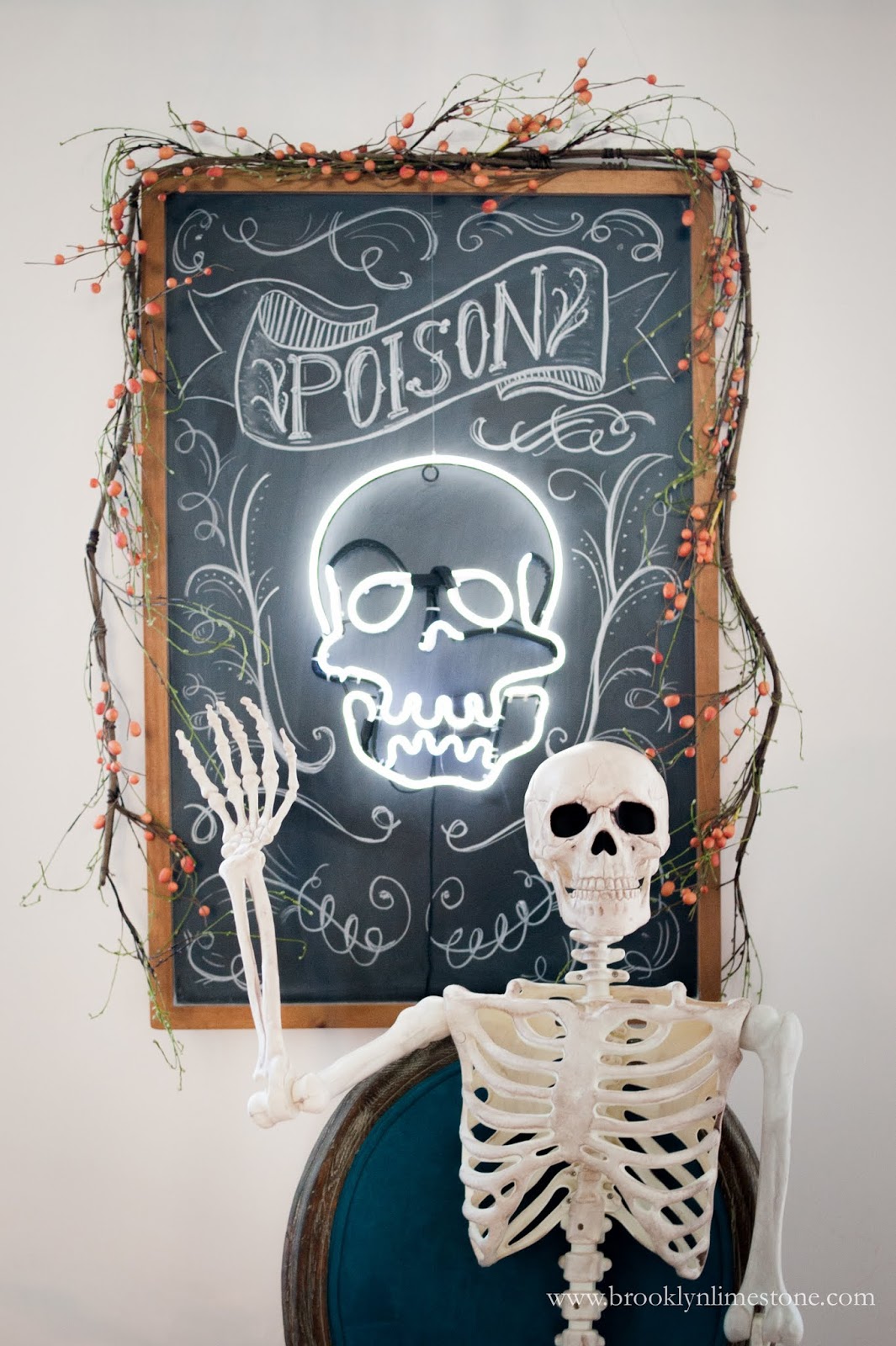 21. Halloween Garland
A simple pumpkin garland or Halloween banner can go a long way.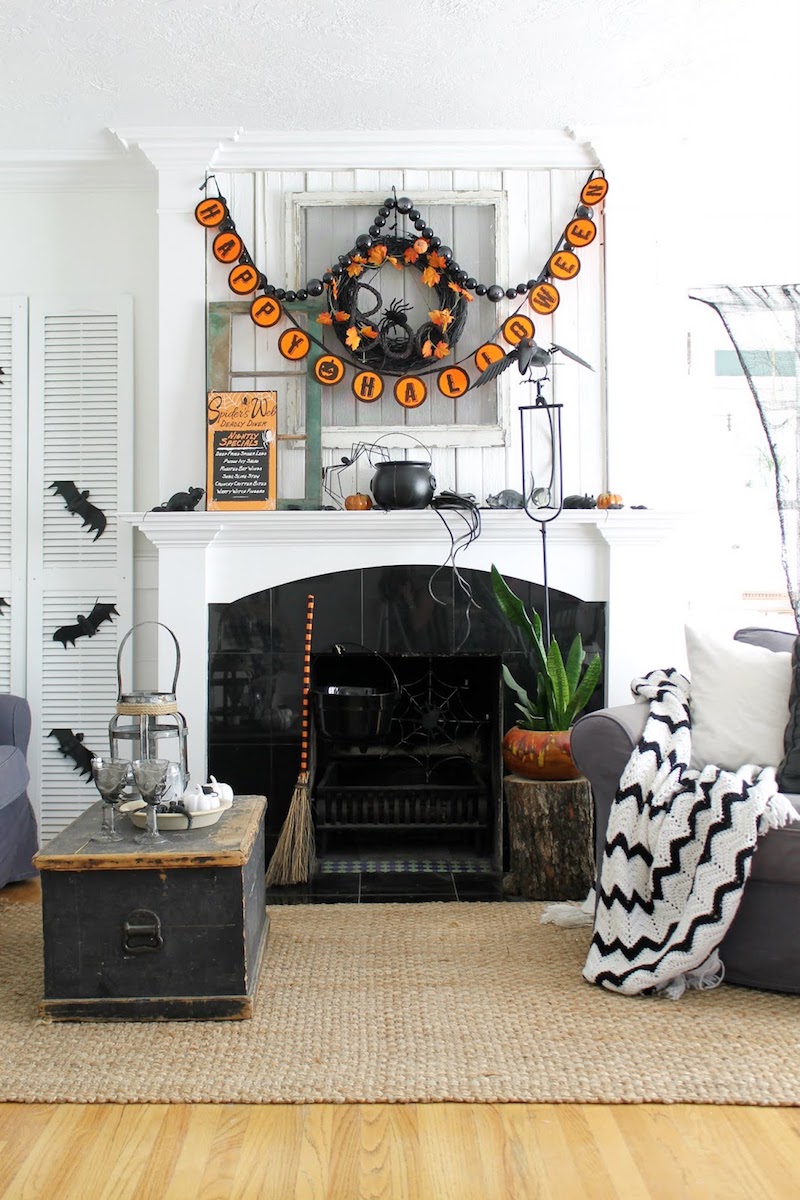 22. Harry Potter Cauldron
A large cauldron is a great idea for you to create a Harry Potter themed Halloween! Be sure to click through below to see more Harry Potter-themed Halloween decor.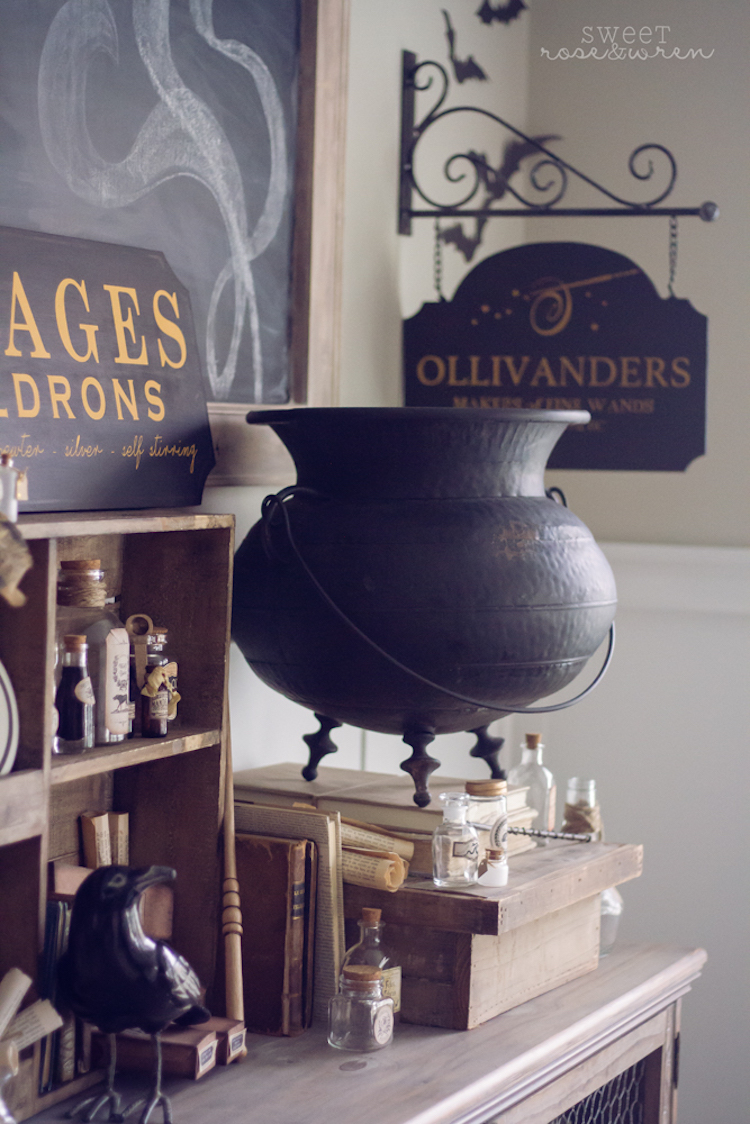 23. Spider Decor
Spiders are a classic, creepy Halloween decor idea. Get a bunch of mini spiders and place them all around your house. Be careful though, these can easily fool you in the dark to think there's a creepy crawly walking around your home!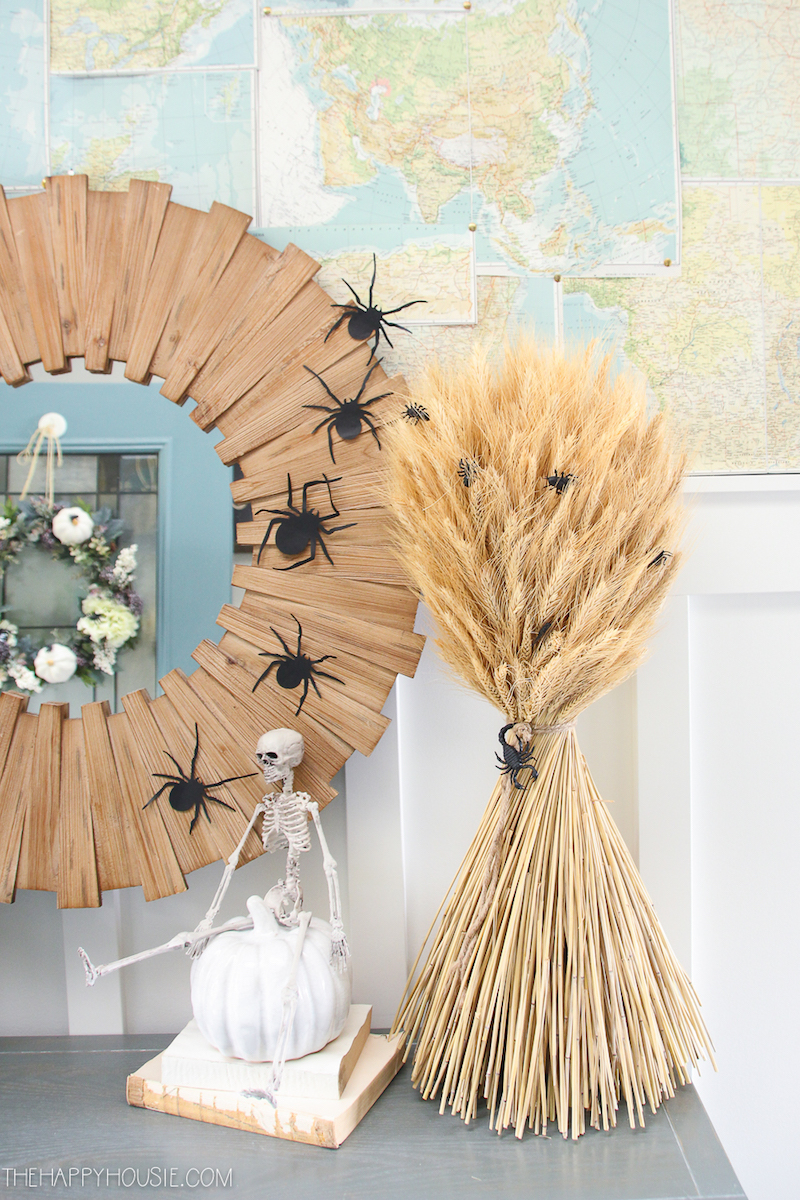 Happy halloween!