It's almost October so it's time to start thinking about farmhouse Halloween decor ideas if you plan on decorating your country home for Halloween! Creating a spooky atmosphere that fits in with your farmhouse-designed home can be a challenge but we're confident that these farmhouse-friendly Halloween decorating ideas will inspire you!
Farmhouse Halloween Decor
Let's get started on the best ways to decorate a farmhouse home for Halloween. Integrating Halloween decorations like bats, black cats, witch hats, skeletons, and cobwebs into your farmhouse furniture will become easy once you see these brilliant ideas.
Farmhouse Halloween Entryway Console Table Decor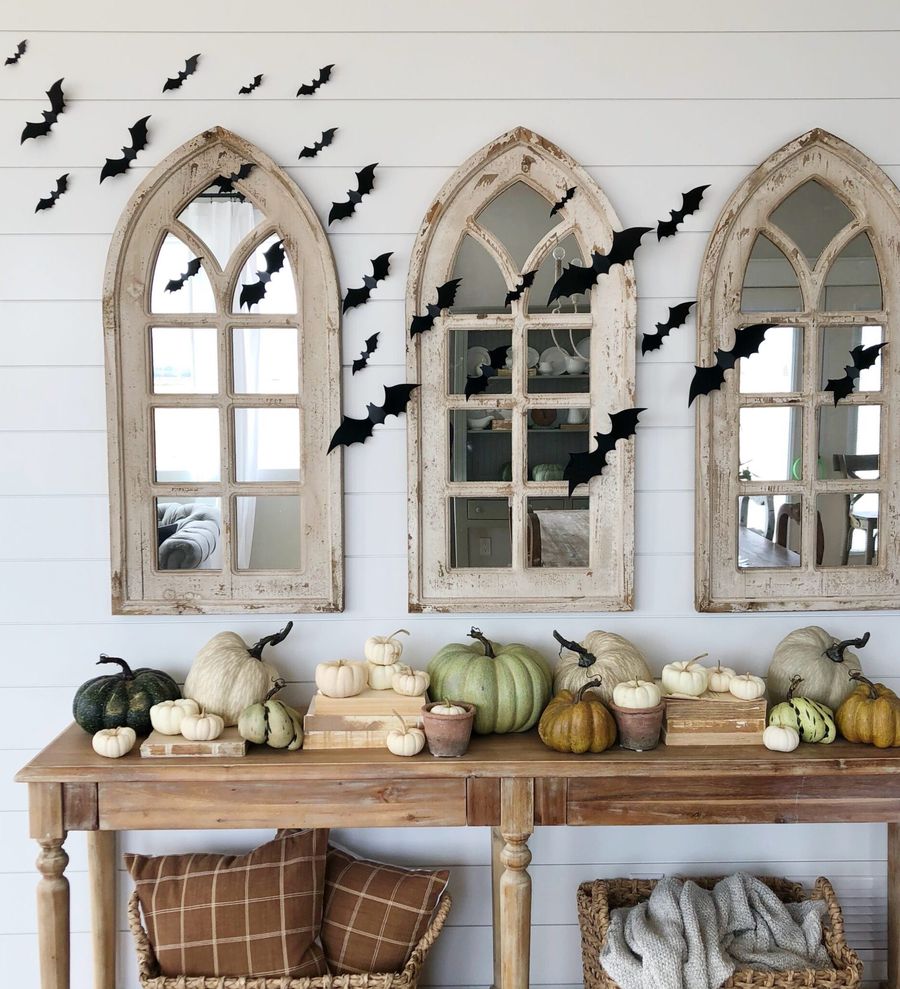 Farmhouse Zombies Sign
This farmhouse entryway has been decorated for Halloween using a large black Zombies sign. Black bats are attached to the wall and a Halloween throw pillow is tossed on a chair nearby.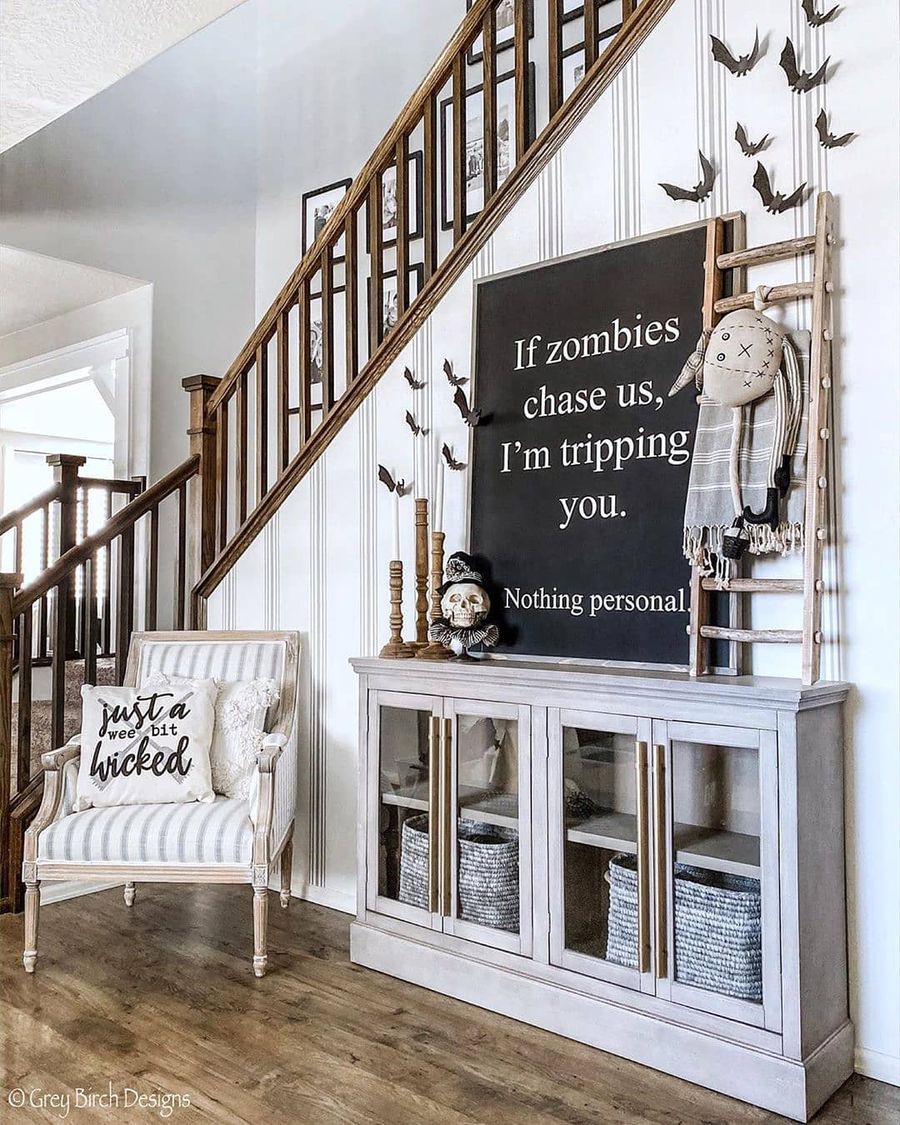 Skeletons on Accent Chairs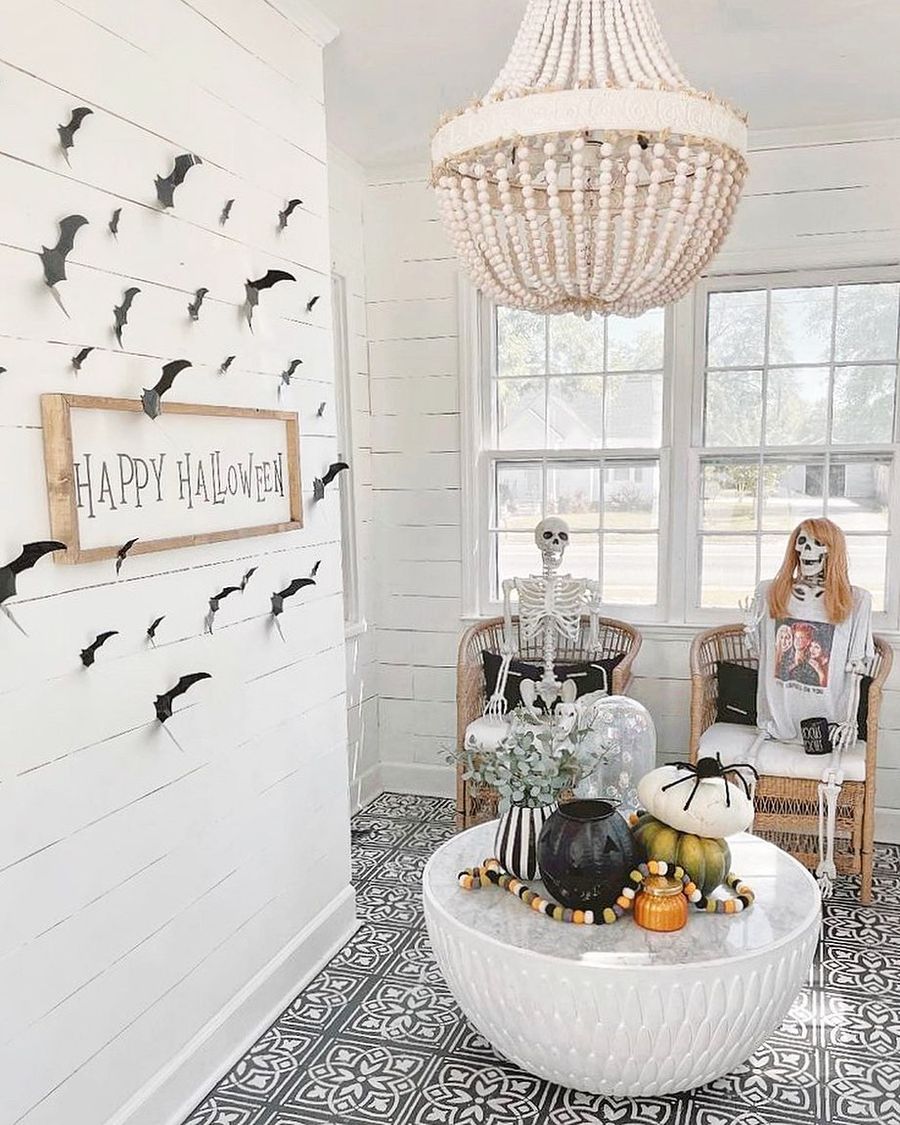 Farmhouse Halloween Bedroom
Decorating the bedroom for Halloween can involve draping a bat garland over the headboard and hanging an October sign above the bed.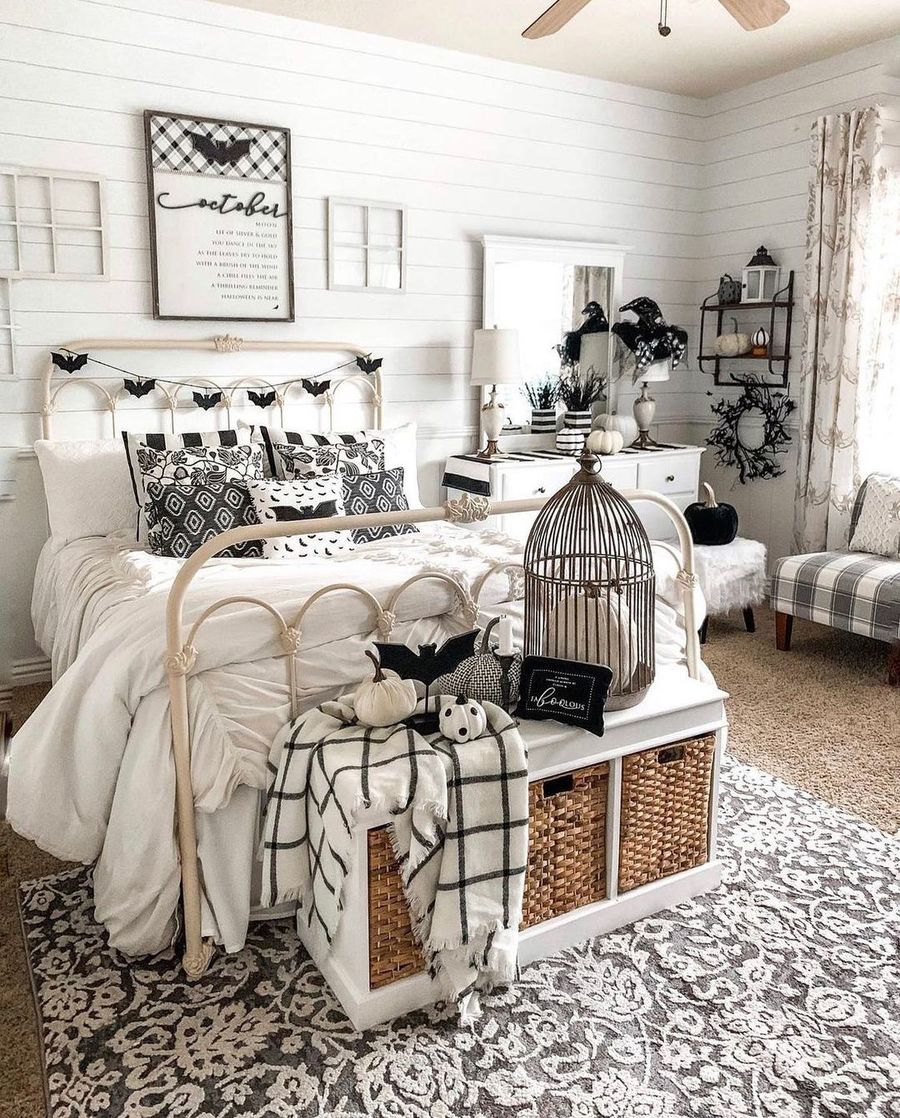 Trick or Treat Wall Sign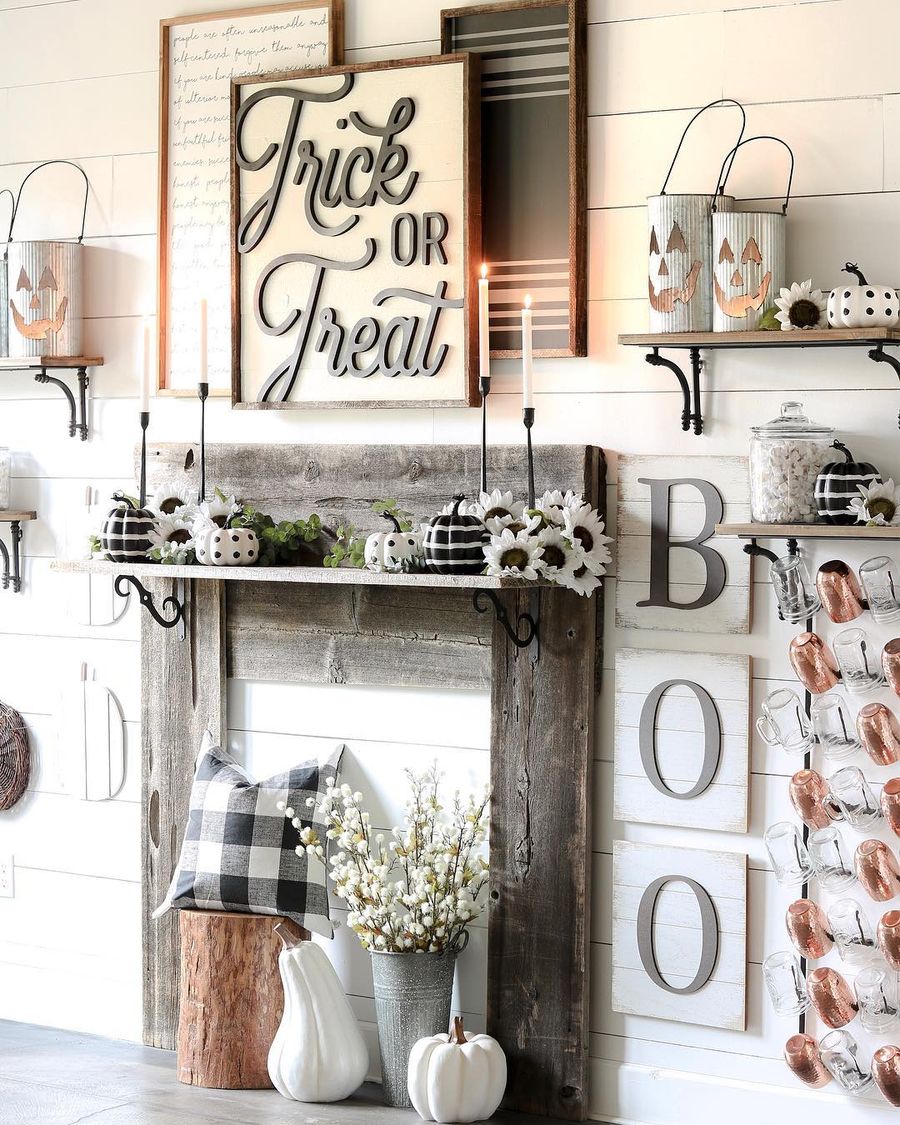 Skeletons Sitting on Dining Room Chairs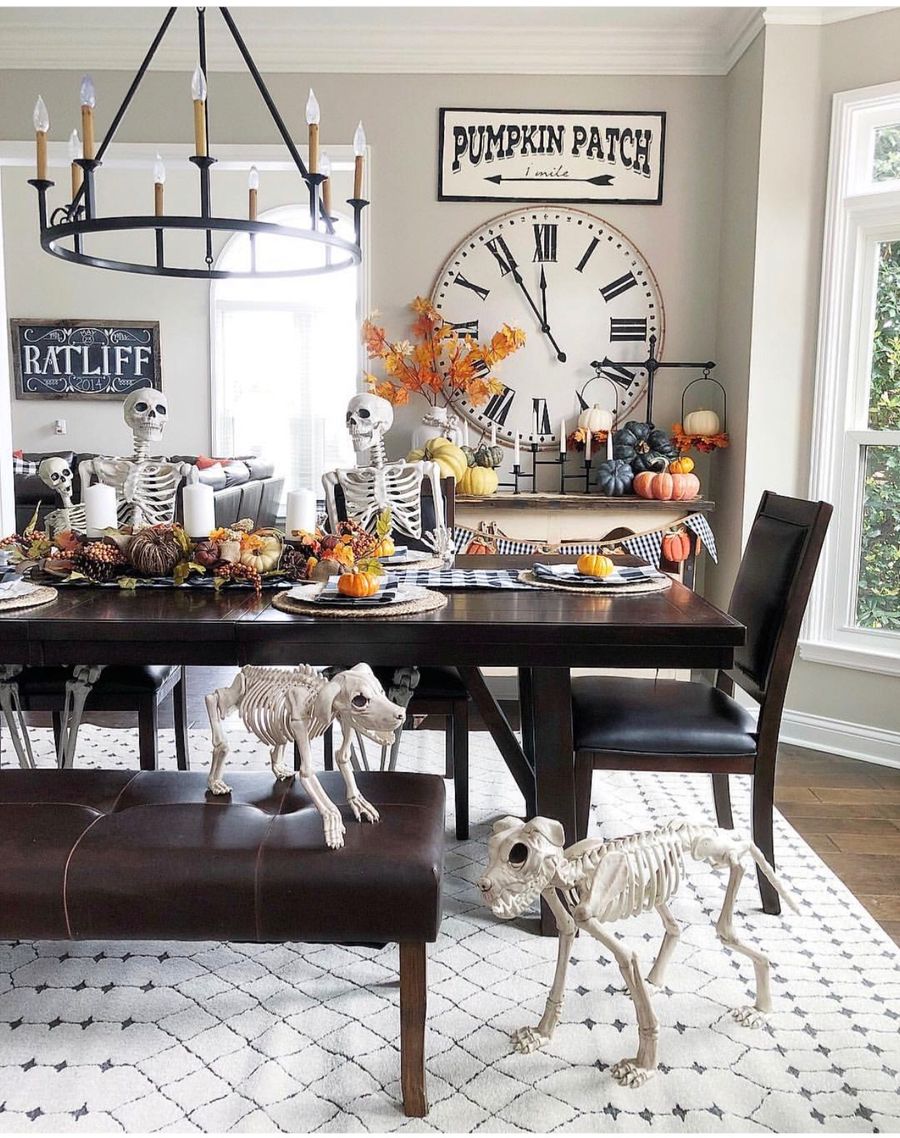 Skeleton Artwork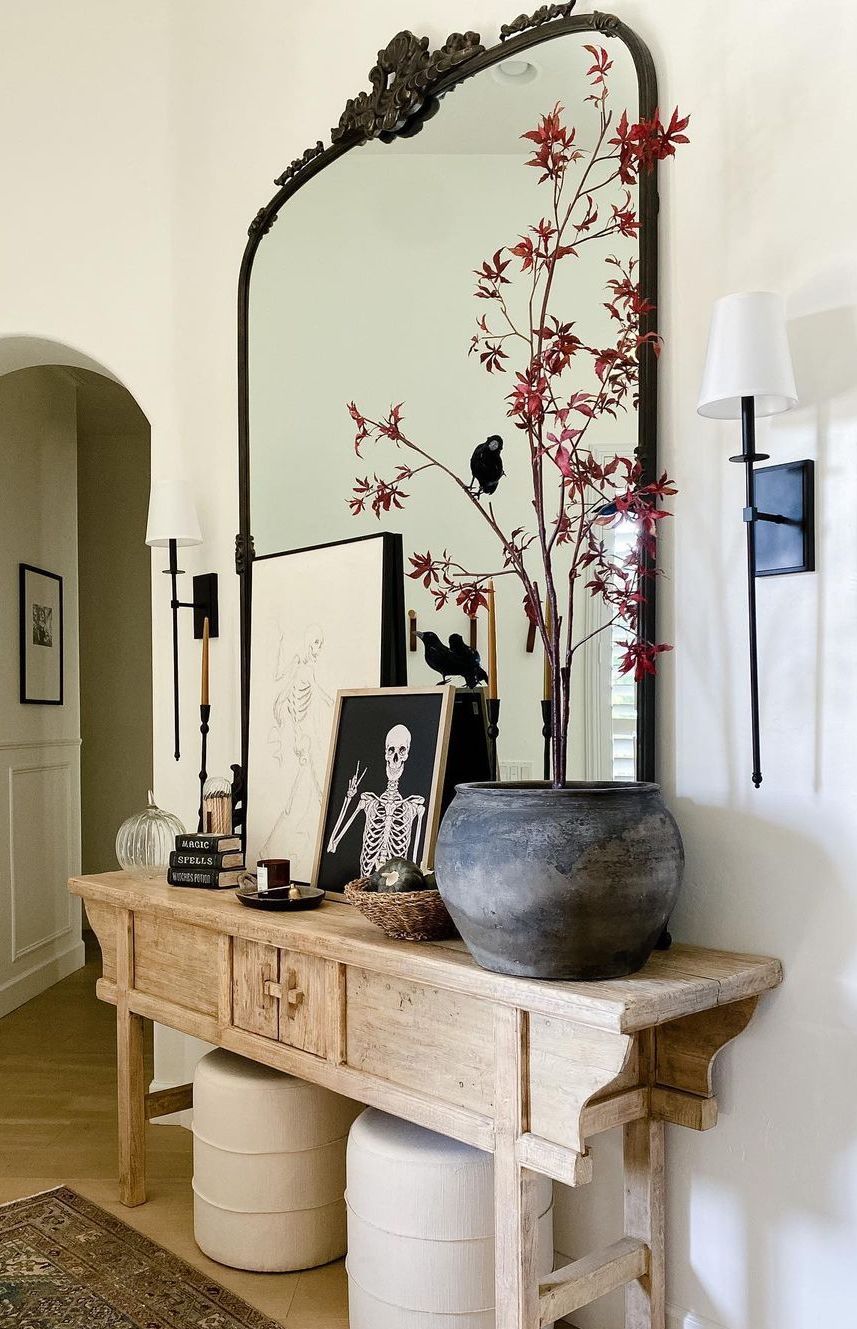 Cobwebs
You can create cobwebs to attach to different things in your home like the dining room pendant light or between the bookshelves.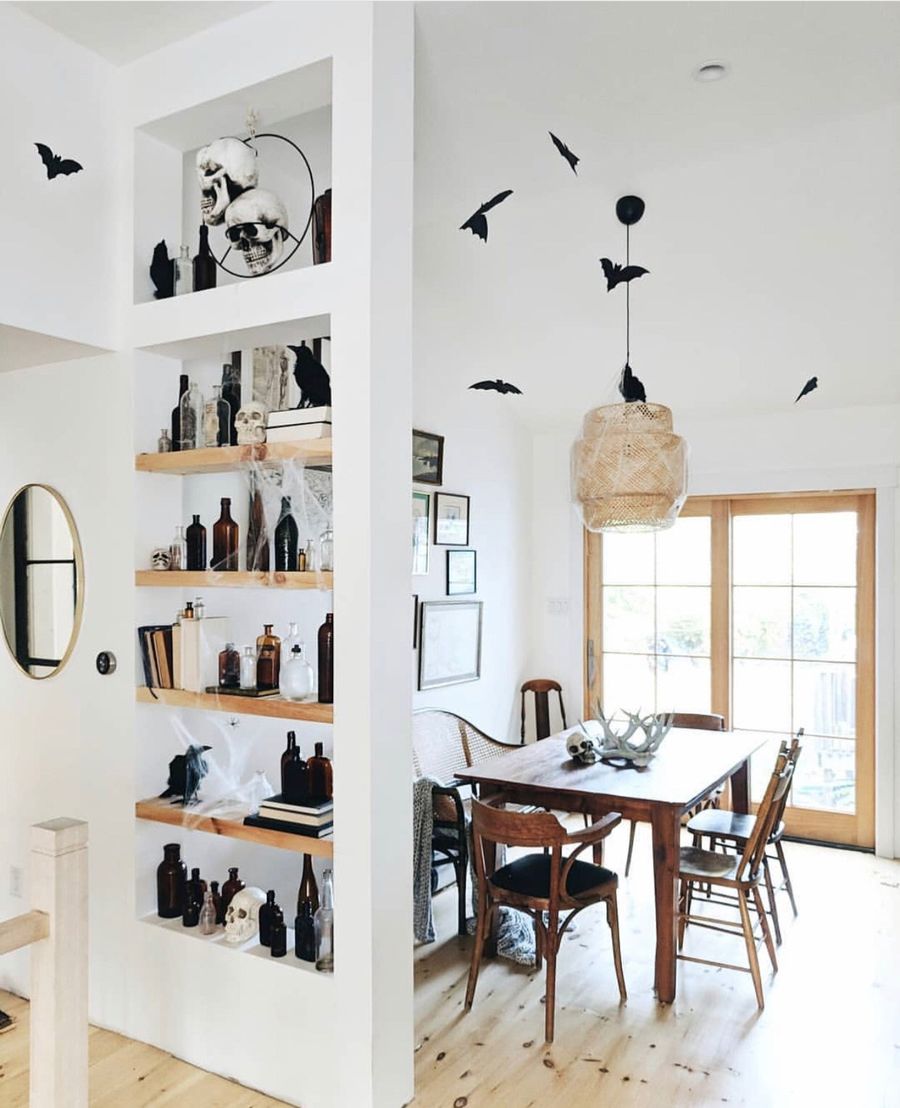 Black Gauze on the Fireplace Mantel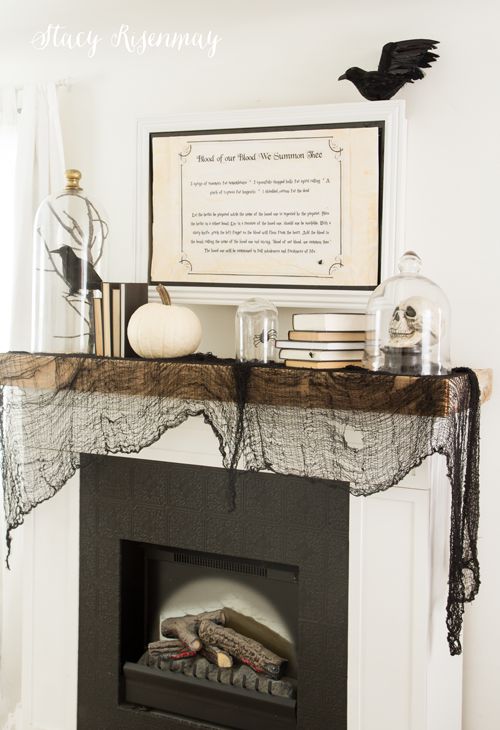 White Jack-o-Lanterns on Fireplace Mantel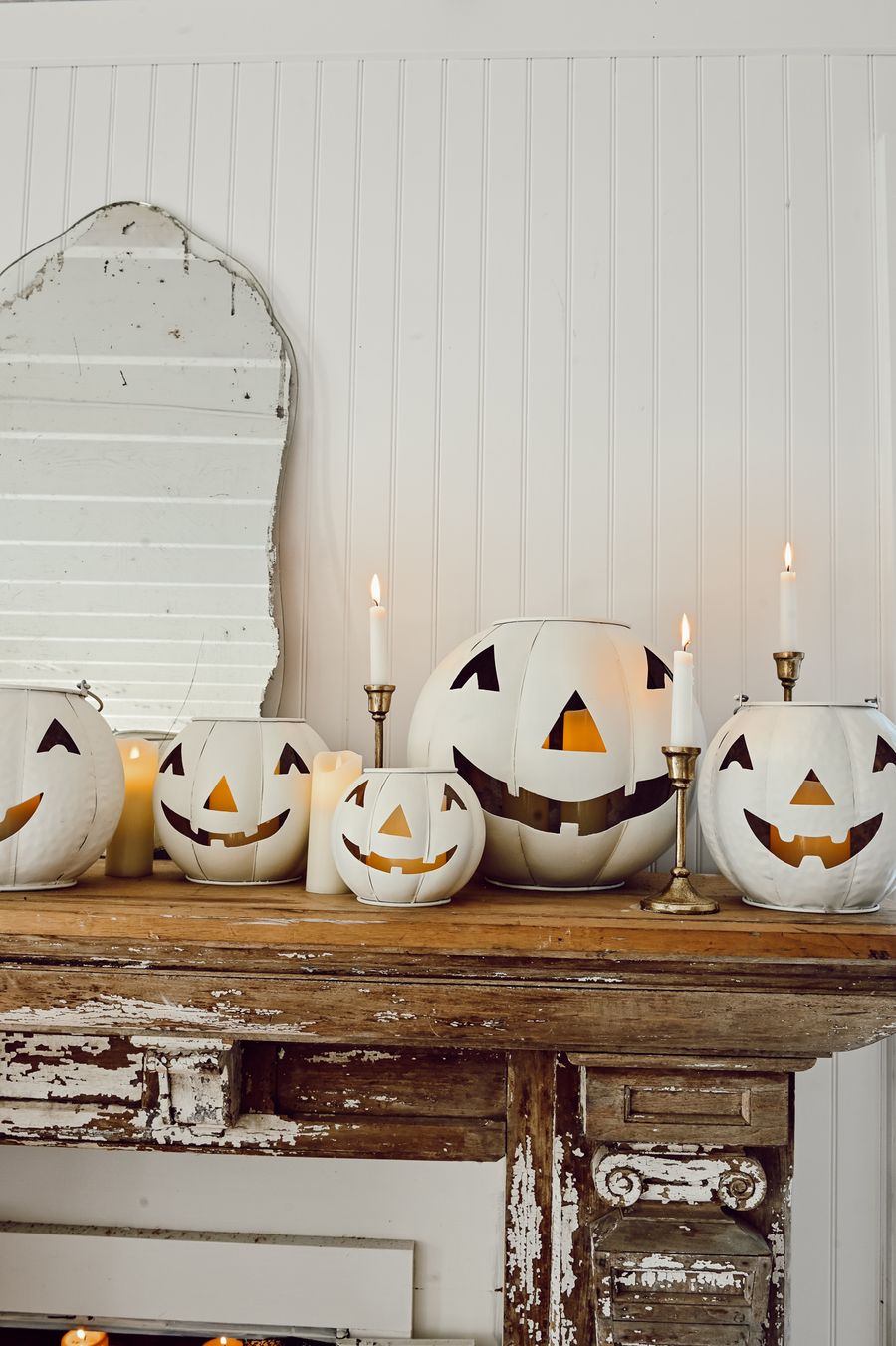 Black Witch Hats
Black Bats on the Fireplace Wall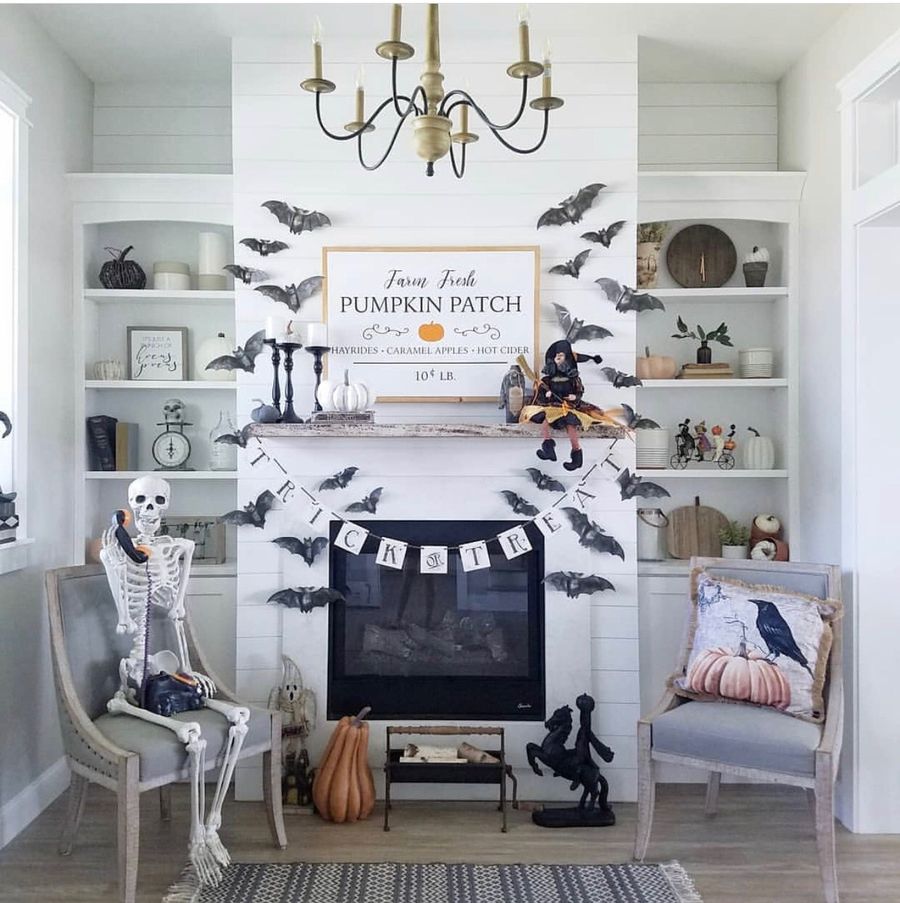 Broomsticks on the Wall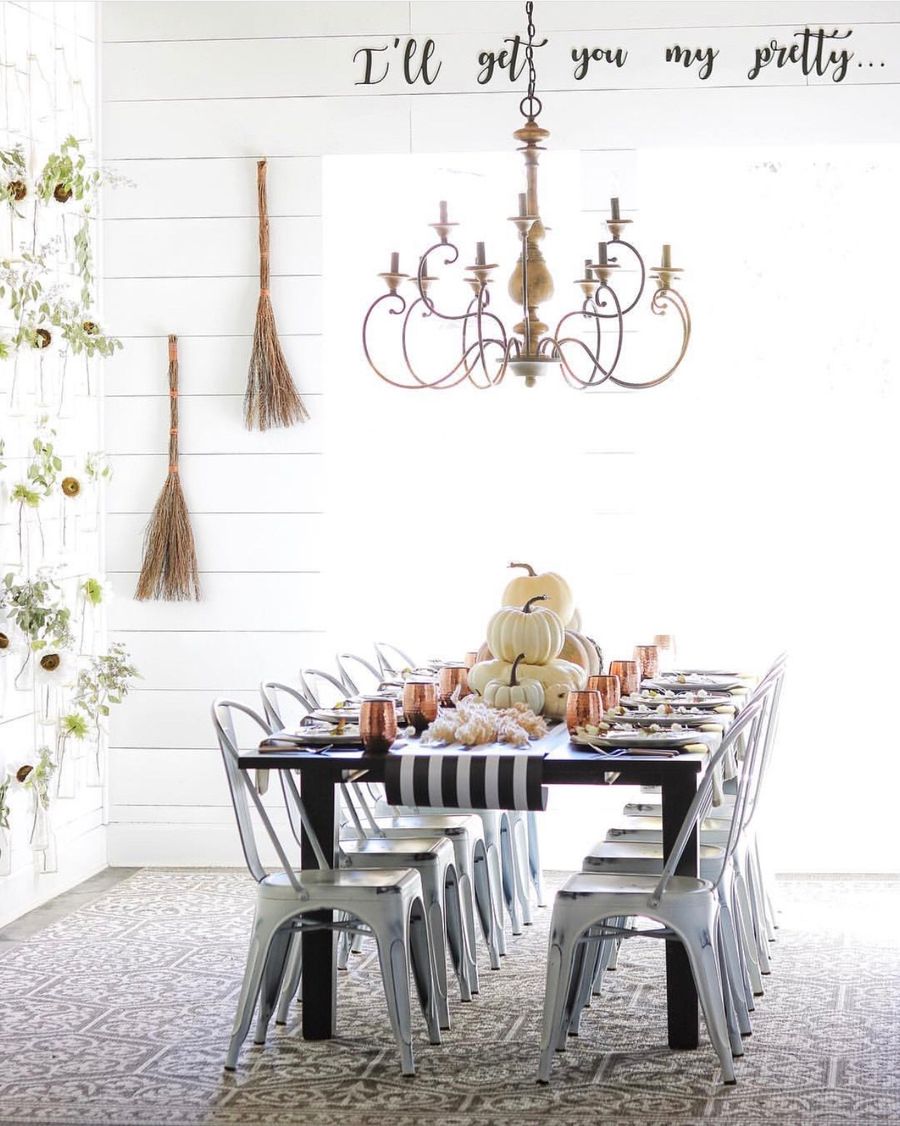 Farmhouse Halloween Laundry Room Decor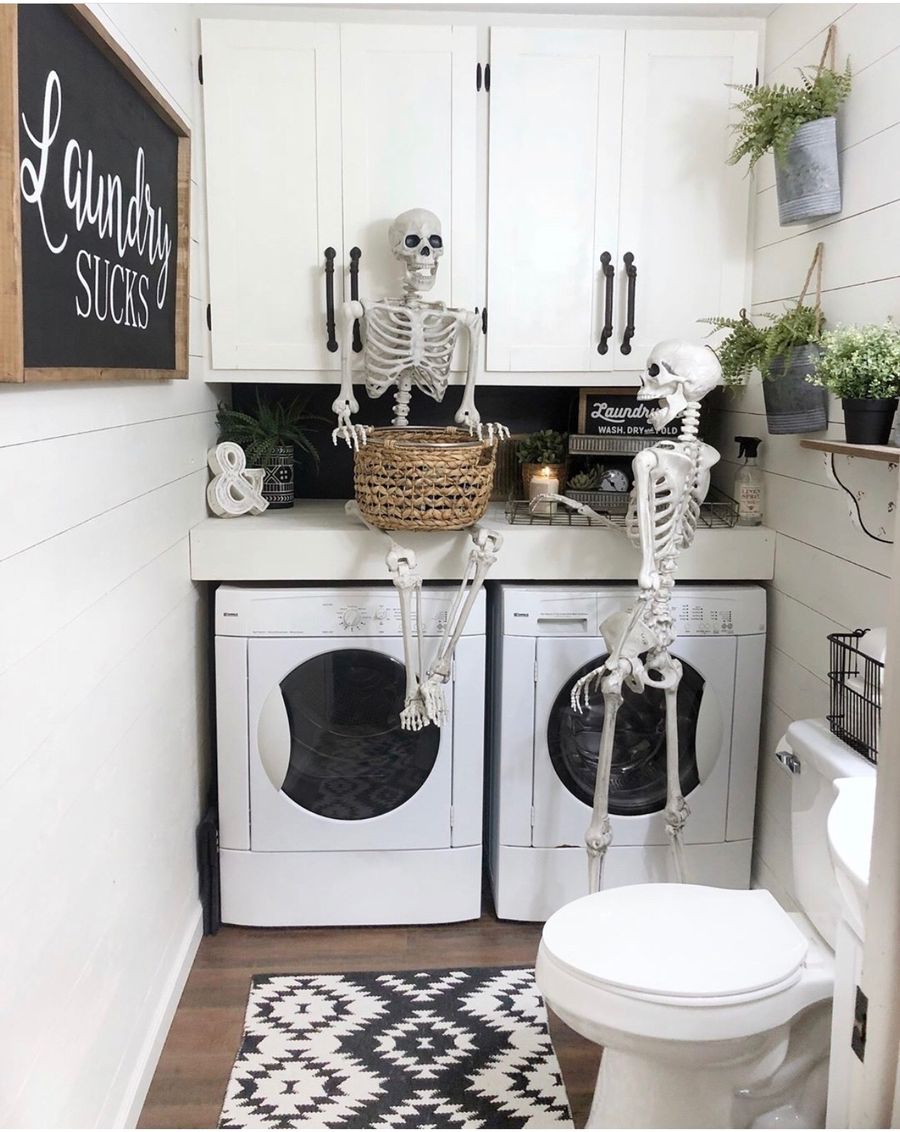 Farmhouse Halloween Reading Nook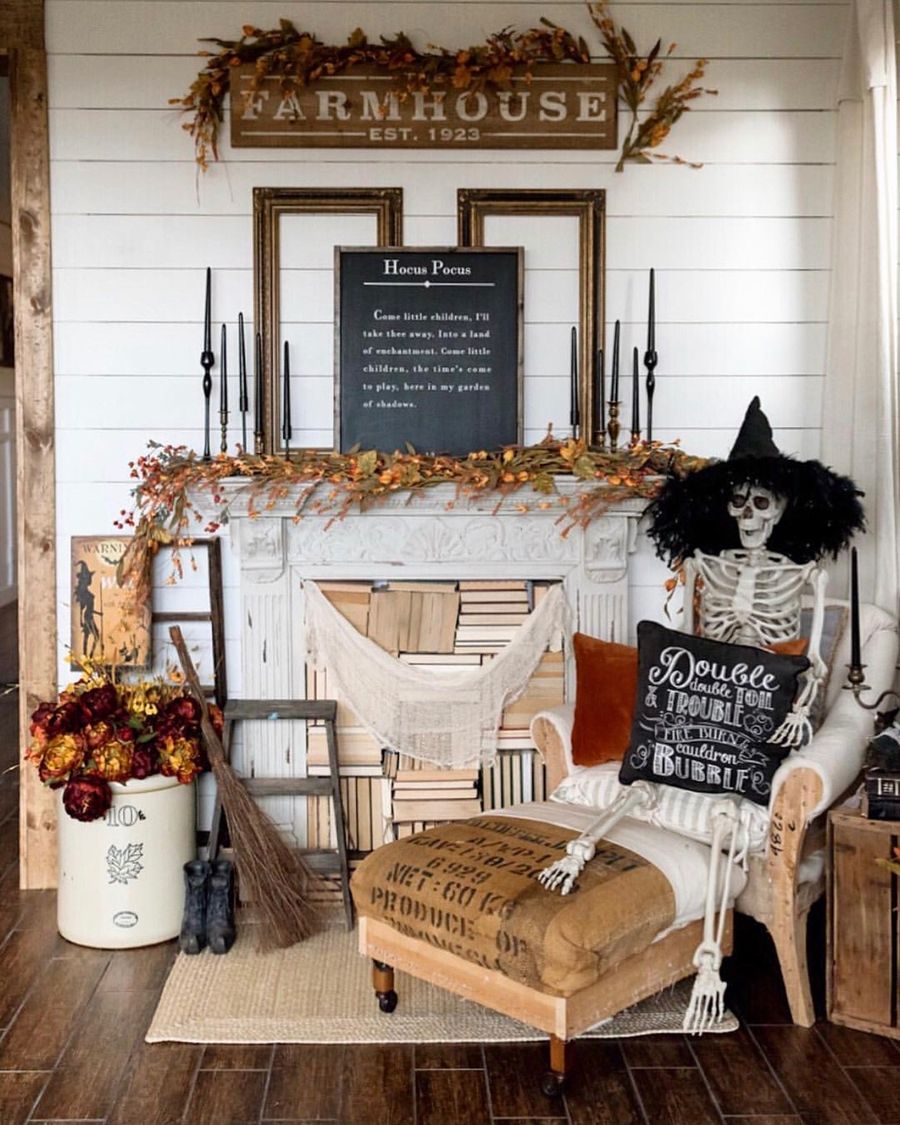 Glam Haunted Farmhouse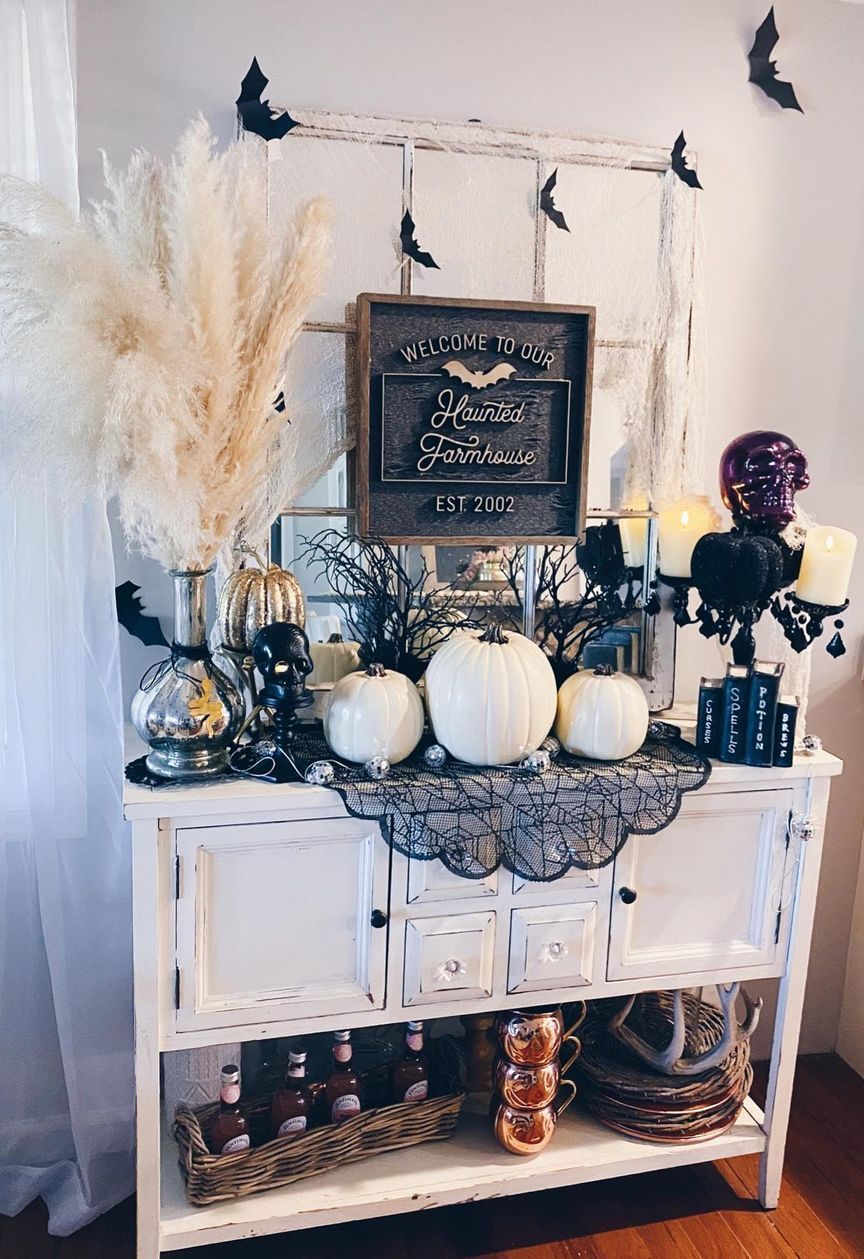 Flying Witch Wood Art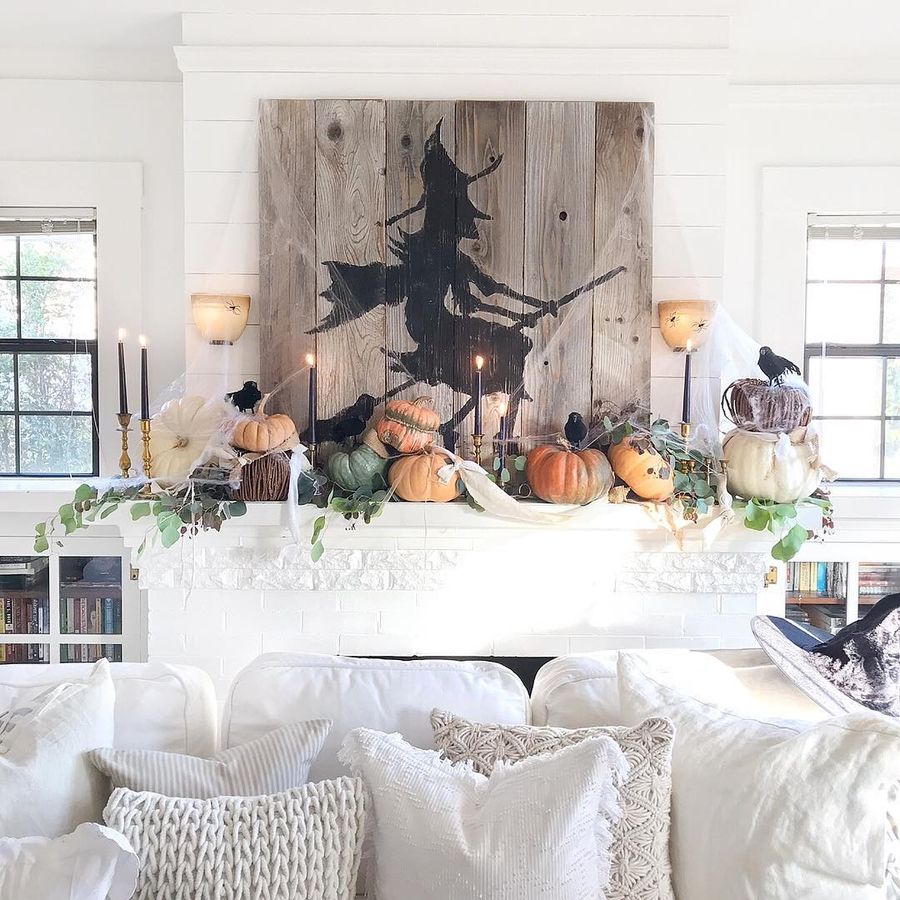 Floating Witch Hats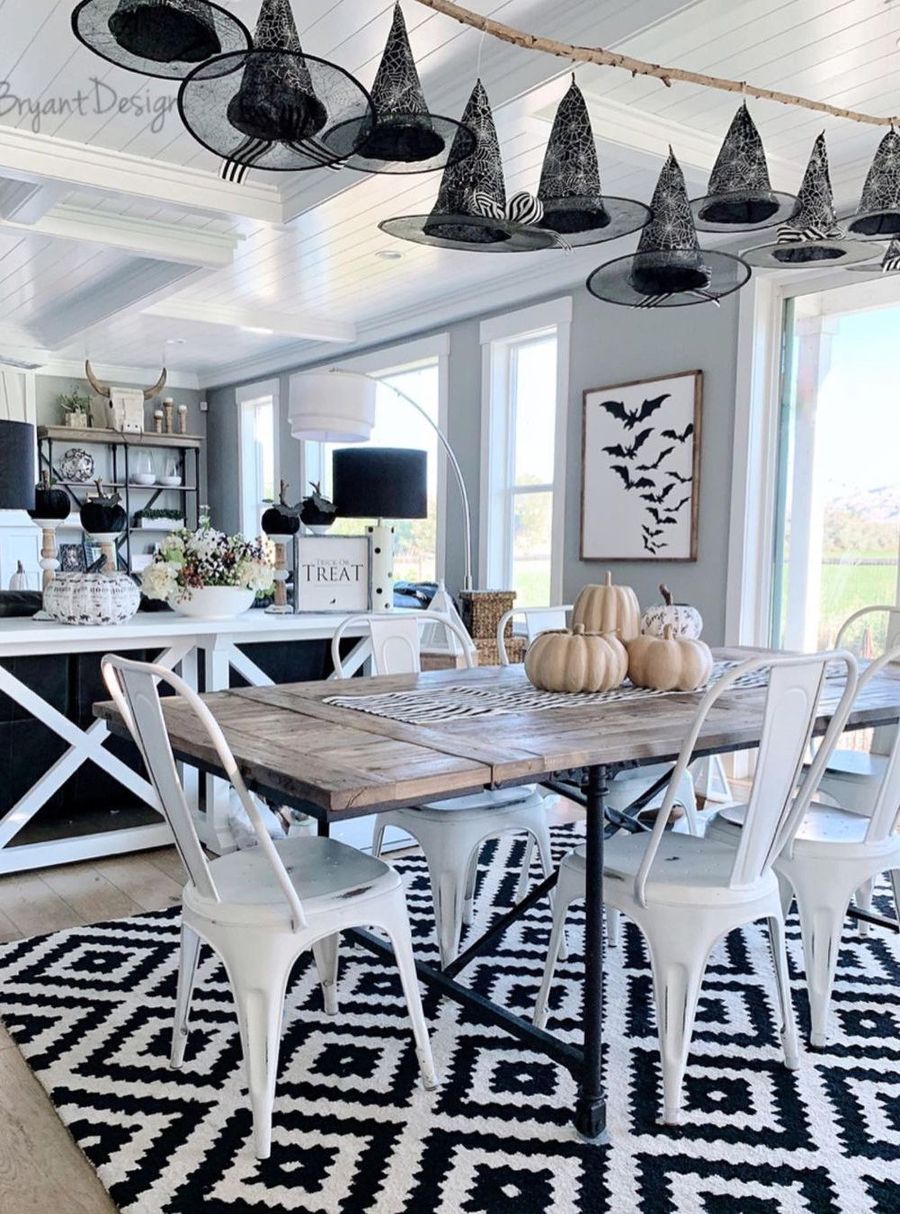 Skeleton Adams Family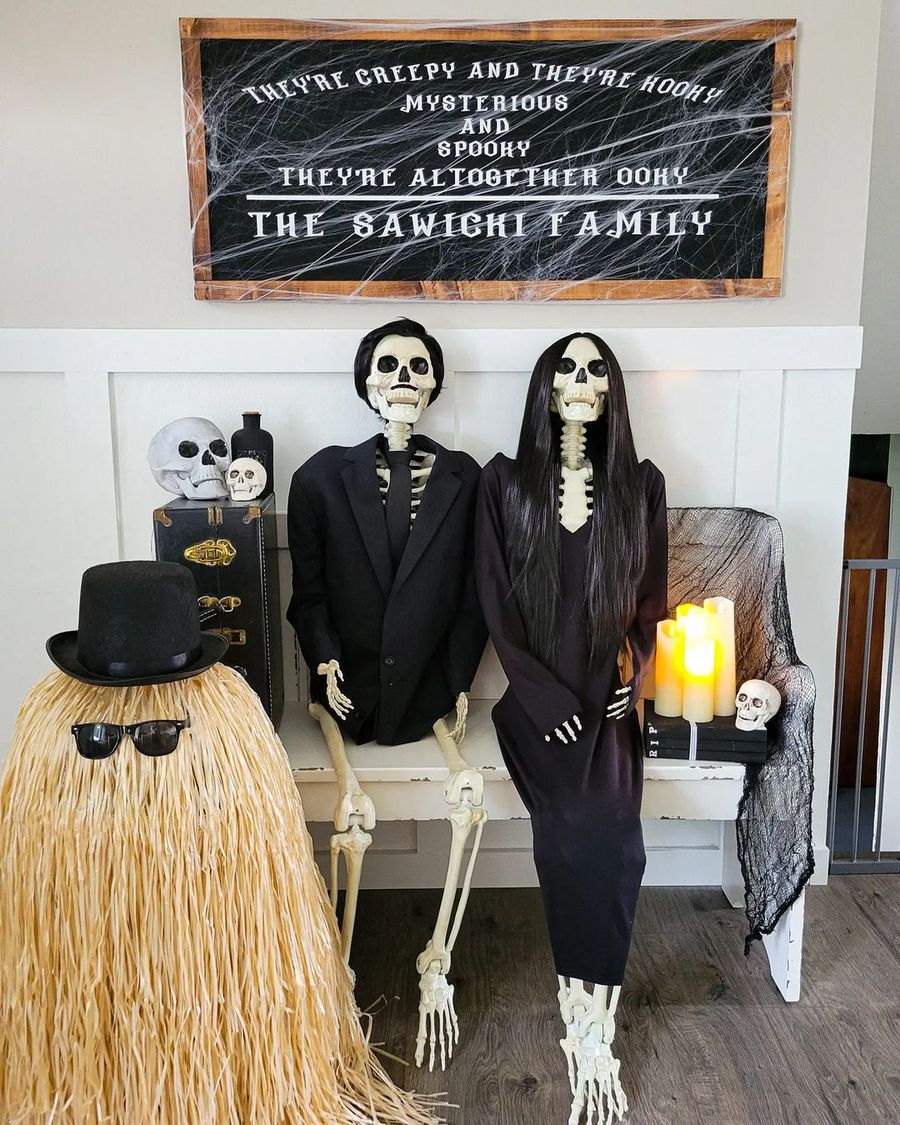 Black Crows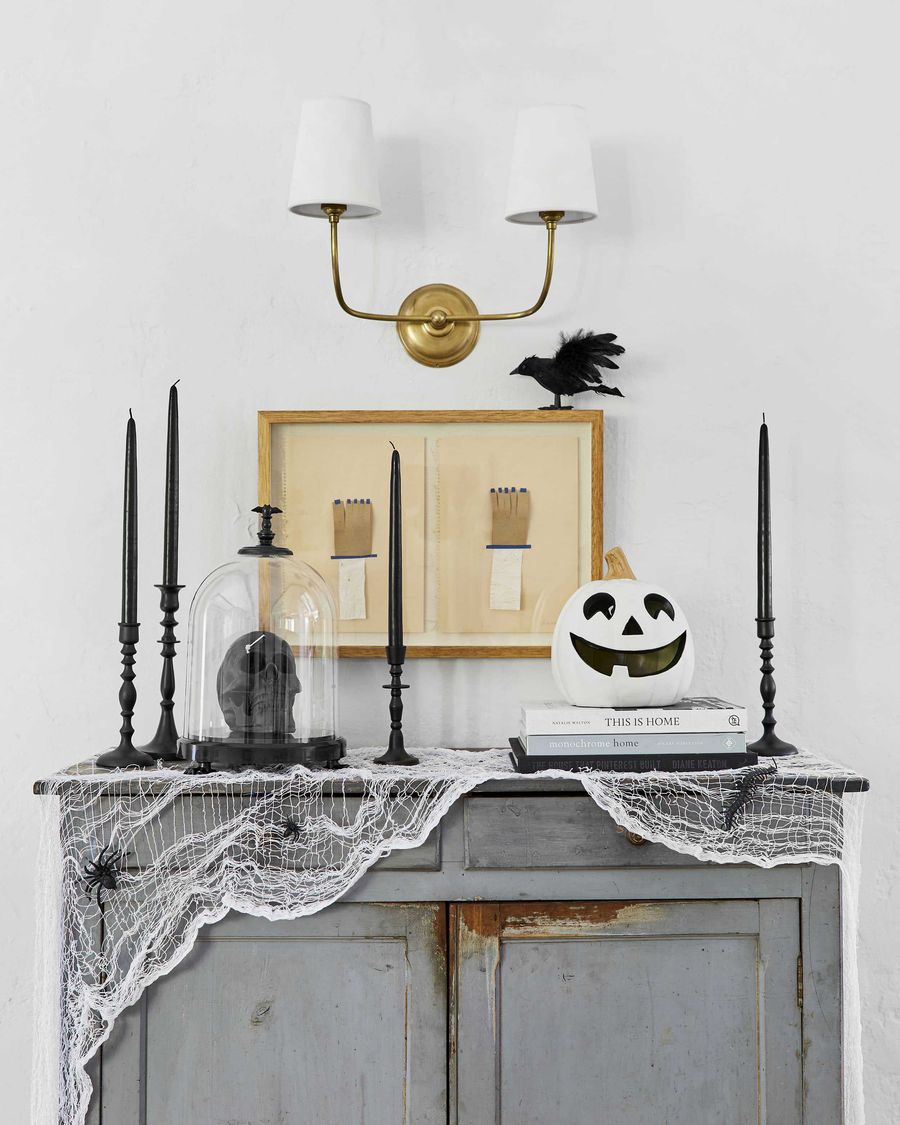 Hocus Pocus Sign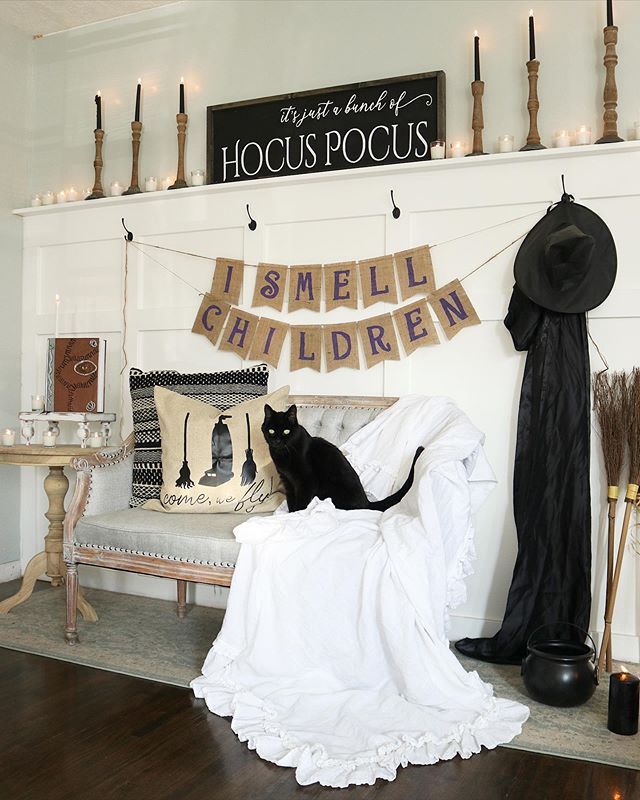 Edgar Allen Poe Sign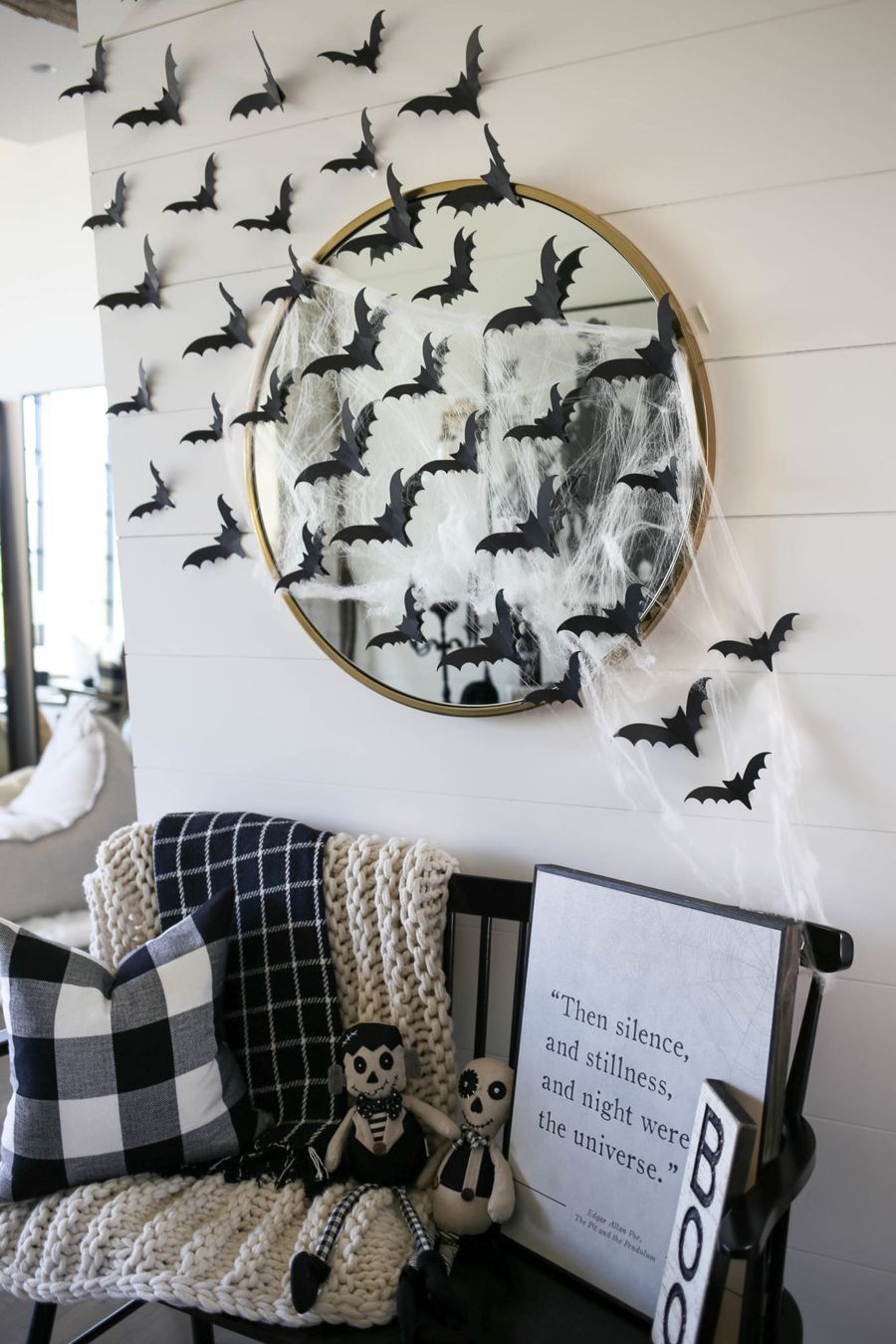 Old Salem's Black Hat Inn Sign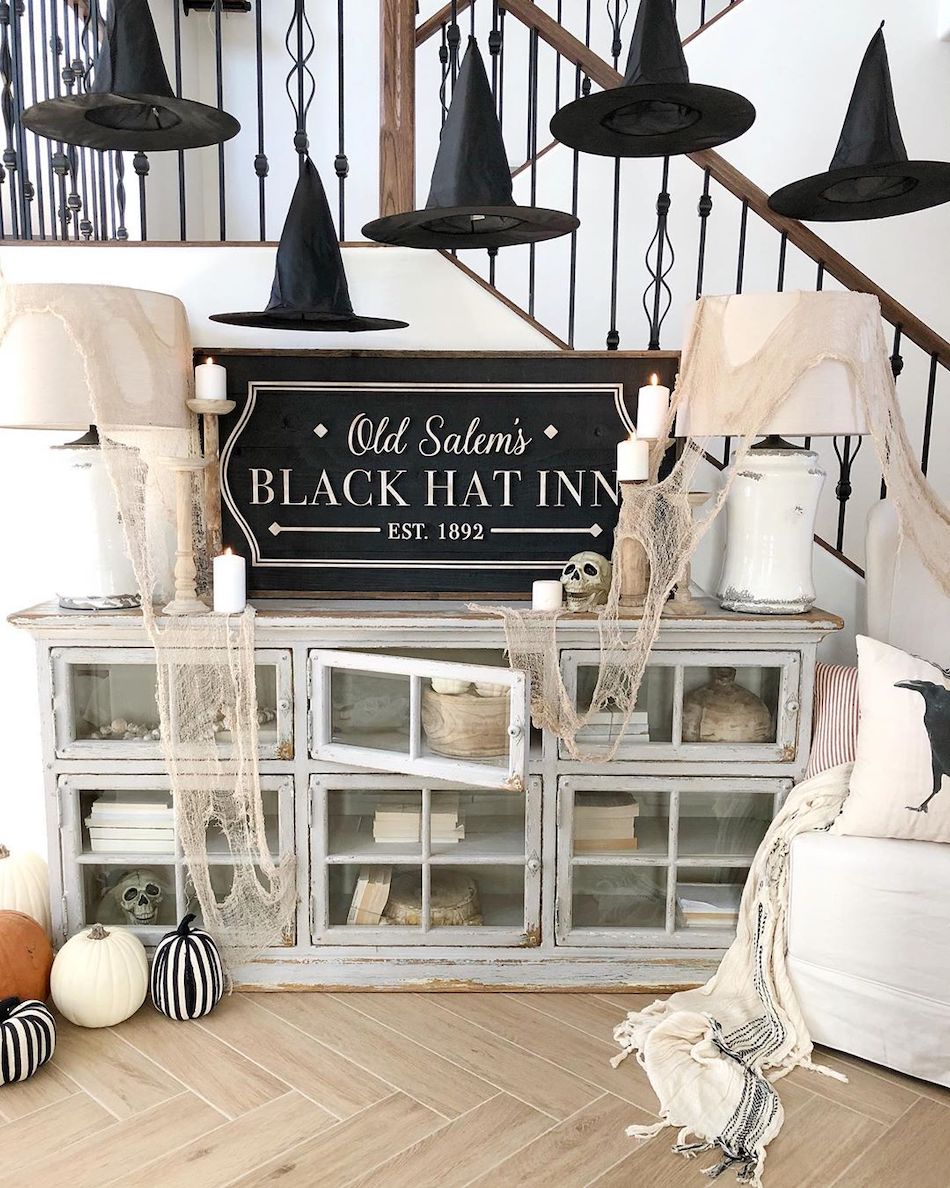 More Halloween Decor Ideas
Check out more Halloween decorating ideas below: