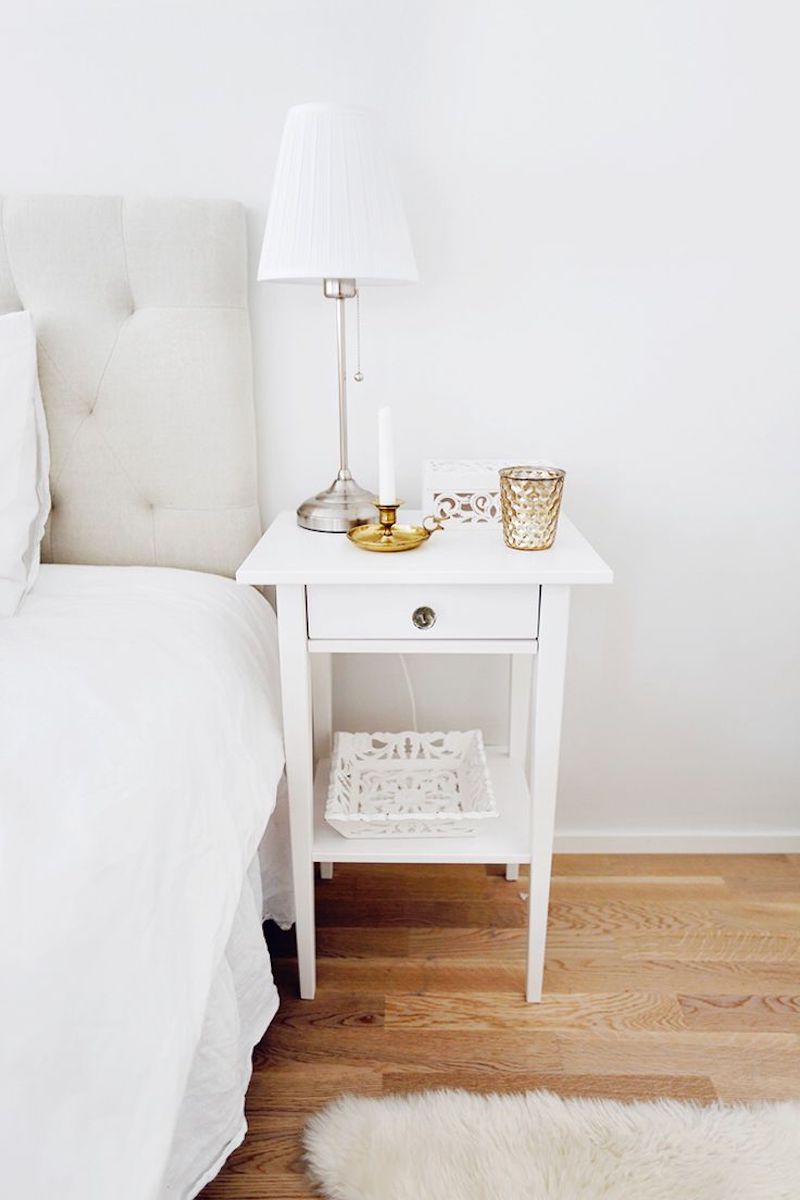 Lately I've been really into bedside table styling – I came across some really nicely styled nightstands on Pinterest and thought I'd share today and give you some ideas for decorating on top :)
1. A Good Lamp
A lamp is probably the largest item that will appear on your nightstand or bedside table so be sure to pick a good one :)

2. A Candle
I love relaxing before bed with the calming scent of a vanilla candle!

3. A Picture Frame
I know this is kind of "teenager" but how cute is a picture frame of friends, family or loved ones next to your bed?

4. Flowers
If you can't have fresh cuts every week, then pick up one of these "nearly natural" flower sets to give your bedside a feminine look.

5. Lotion
Am I the only one who loves putting on lotion before bed? Not to mention, sometimes I wake up with super dry hands! Bedside lotion is the answer.

6. A Catch-All Tray
I love how some nightstands have drawers or at least shelves below to store any jewelry you forgot to take off or a sleeping mask!

7. A Vintage-style Clock
These are super cute decorative items which I think give any bedroom a touch of classic character!

8. A Good Book
It's advised by doctors to stop looking at electronic devices 30 minutes before bed. So if you're looking for something to do, pick up a good old-fashioned hardcover book! Here are my recommendations: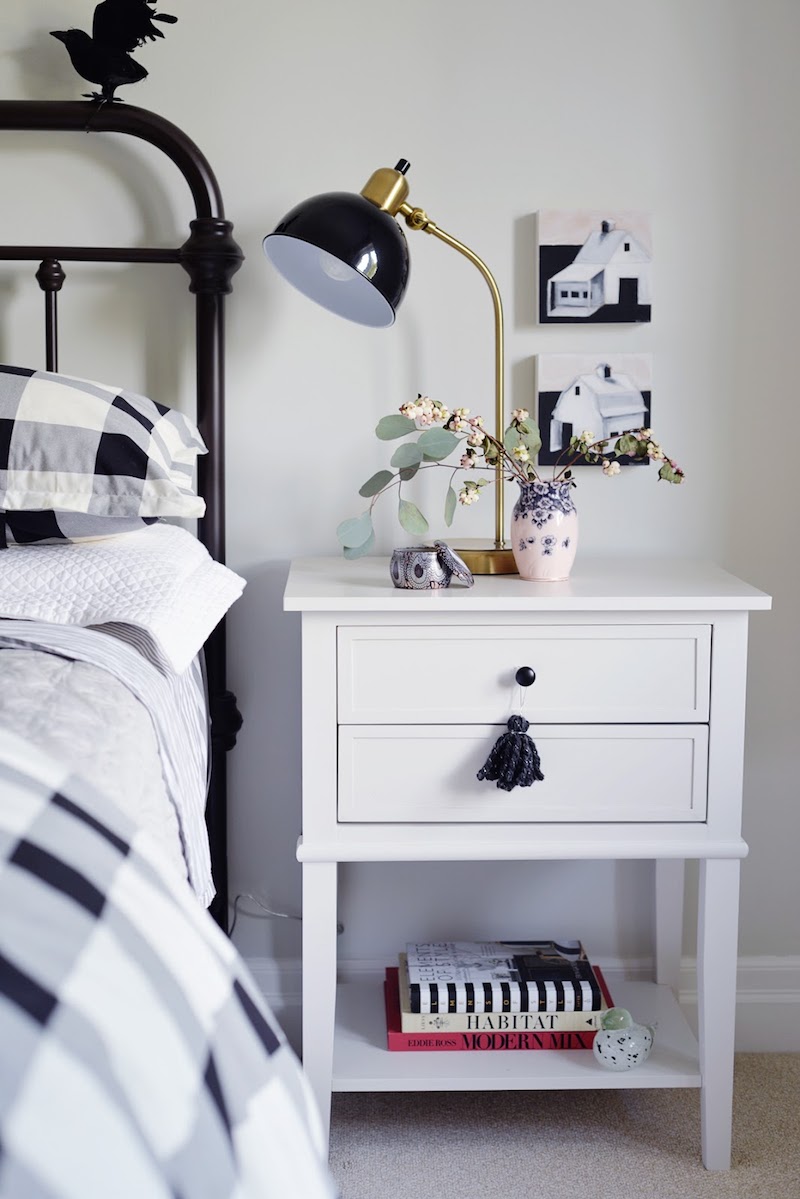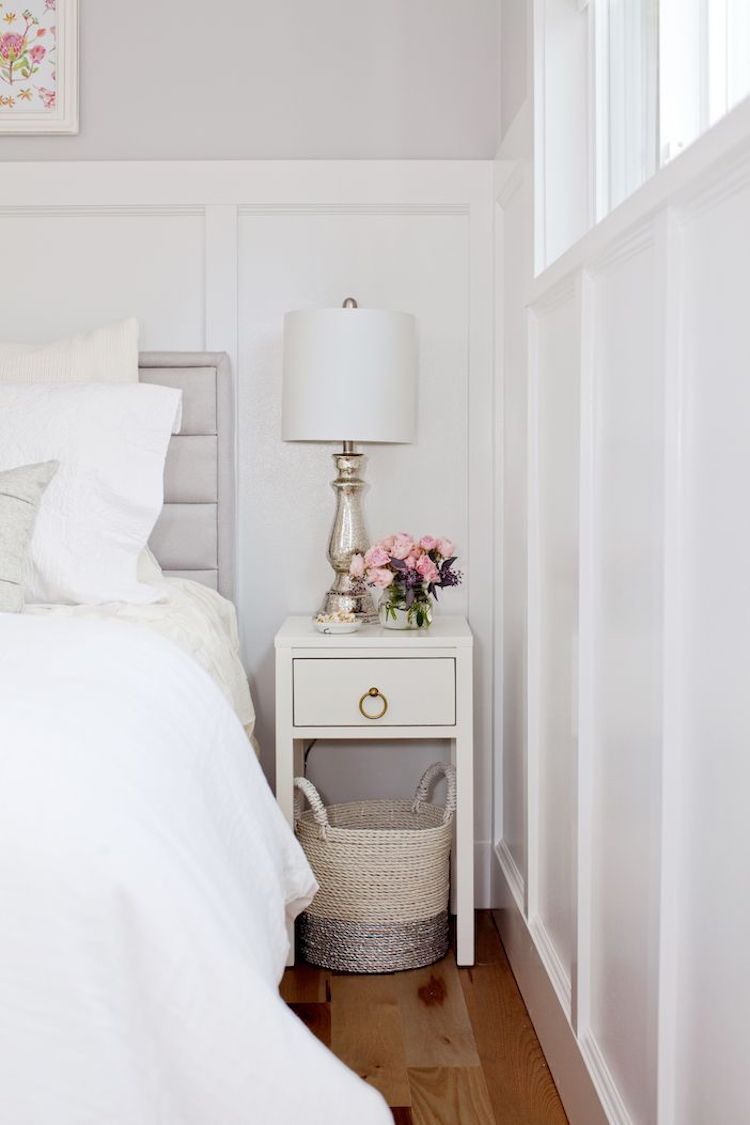 Jillian Harris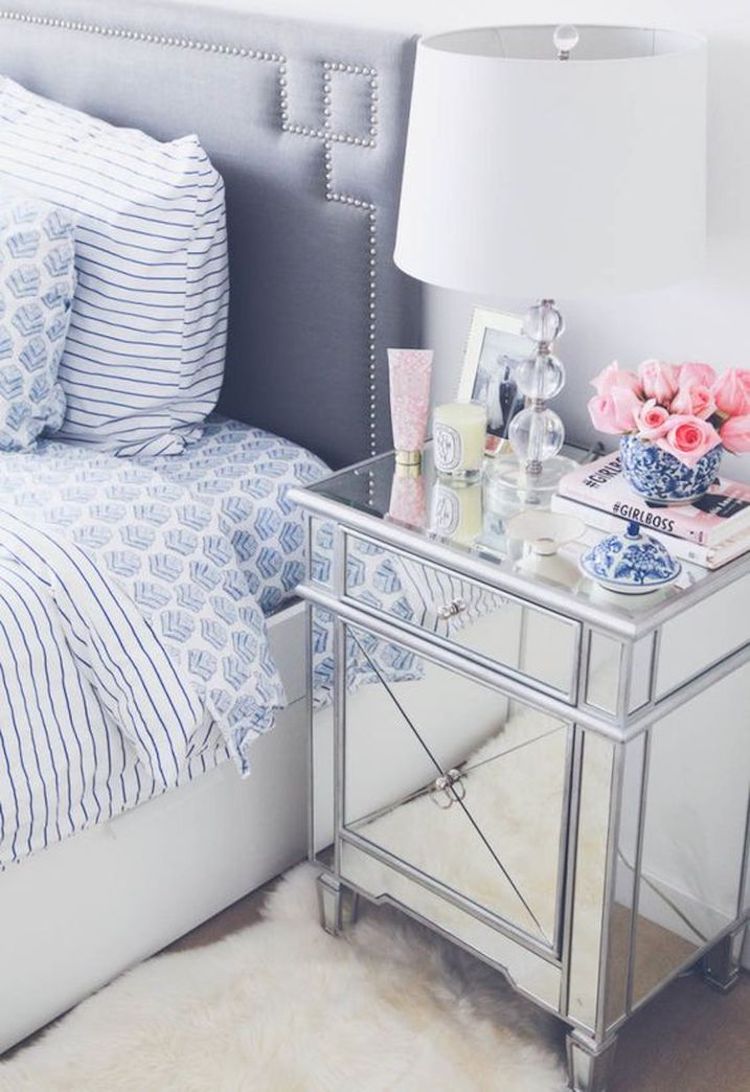 Unknown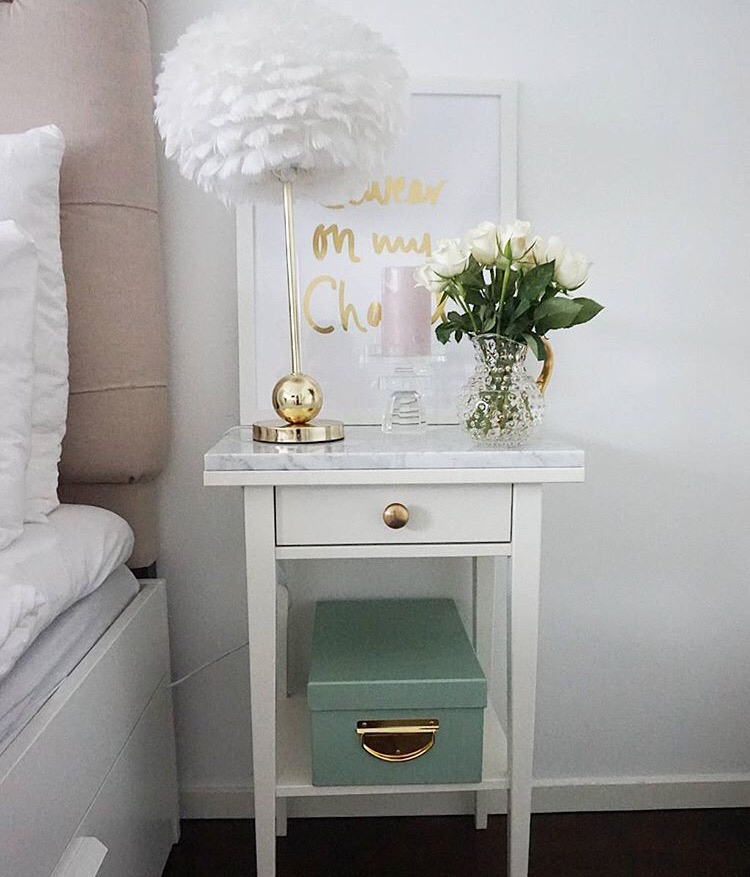 Unknown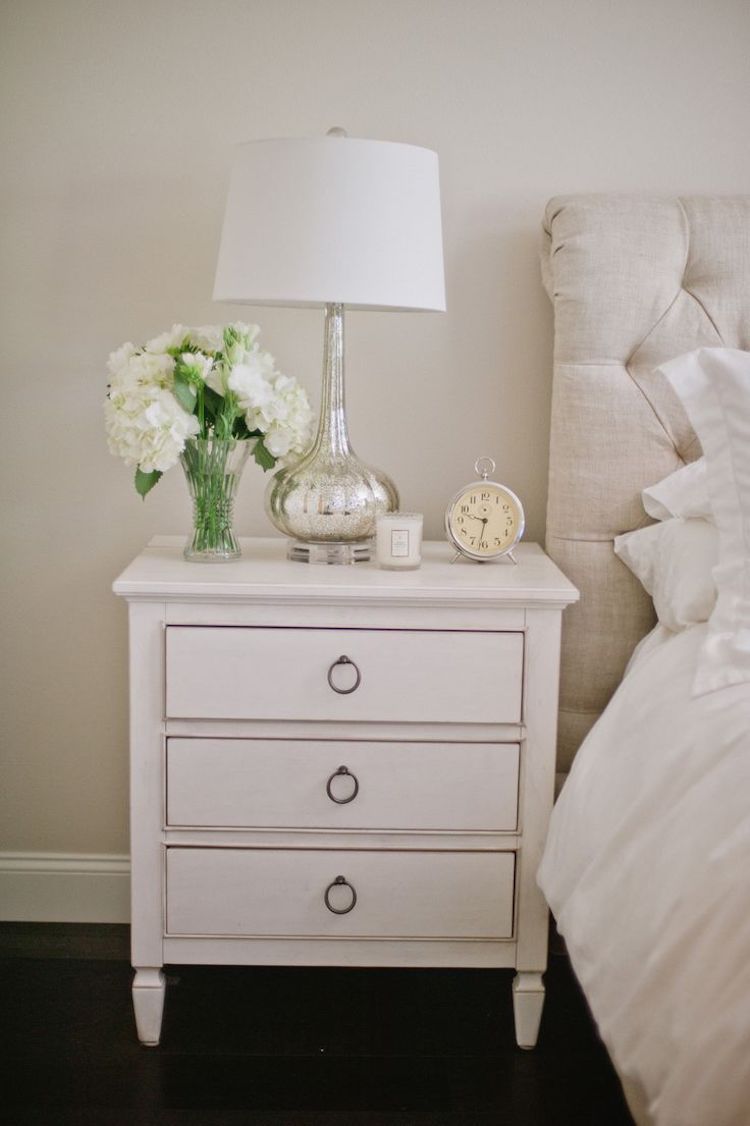 Style Me Pretty
How do you style your nightstand?