If you own a beach home and are looking to spruce up the decor, you should pay close attention to the little things. The little objects and home decorations can make a huge impact on the overall feeling and design of your coastal home. Here are some great coastal shelving ideas that you can add to your home.
Coastal Shelving Decor Ideas
There are many types of shelves that you can use throughout a beach home to display all of your home decor accents and personal items. Whether you have floating shelves, bookshelves, or permanent built-in shelves, you can use these shelving ideas to help bring them to life.
Here are a few coastal shelving units to consider:

Turquoise Table Lamp
A turquoise table lamp is one of the best coastal shelving ideas that you can use in your beach home. The color turquoise is the perfect color to use in a home near the beach because it creates a sense of calmness and serenity. Using a small table lamp of this color can definitely help brighten up a room.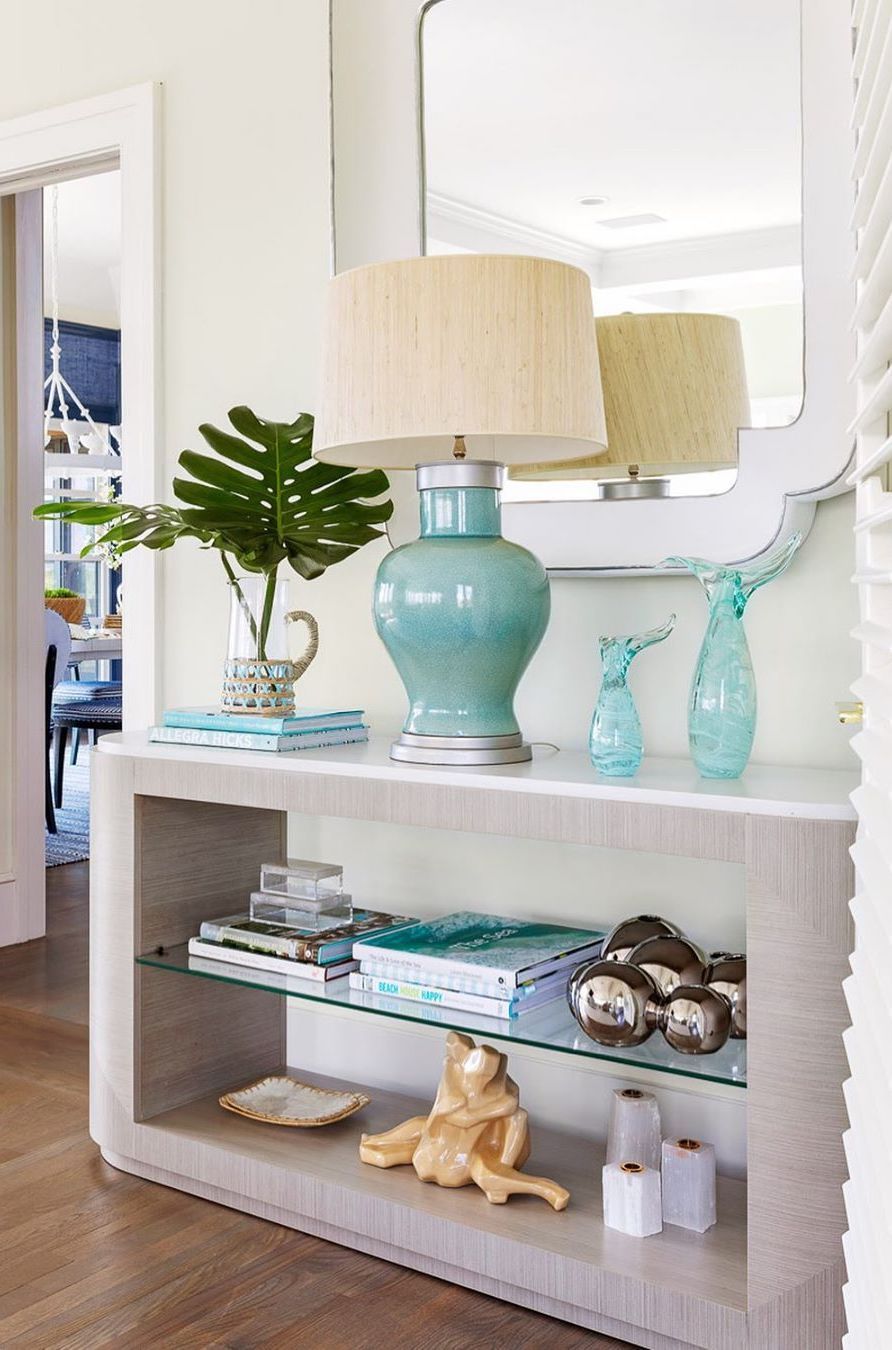 Coastal Books
Try using a variety of hard-cover coastal books on your shelves to create a peaceful environment in your home. You can use these books as table books and conversation starters as well.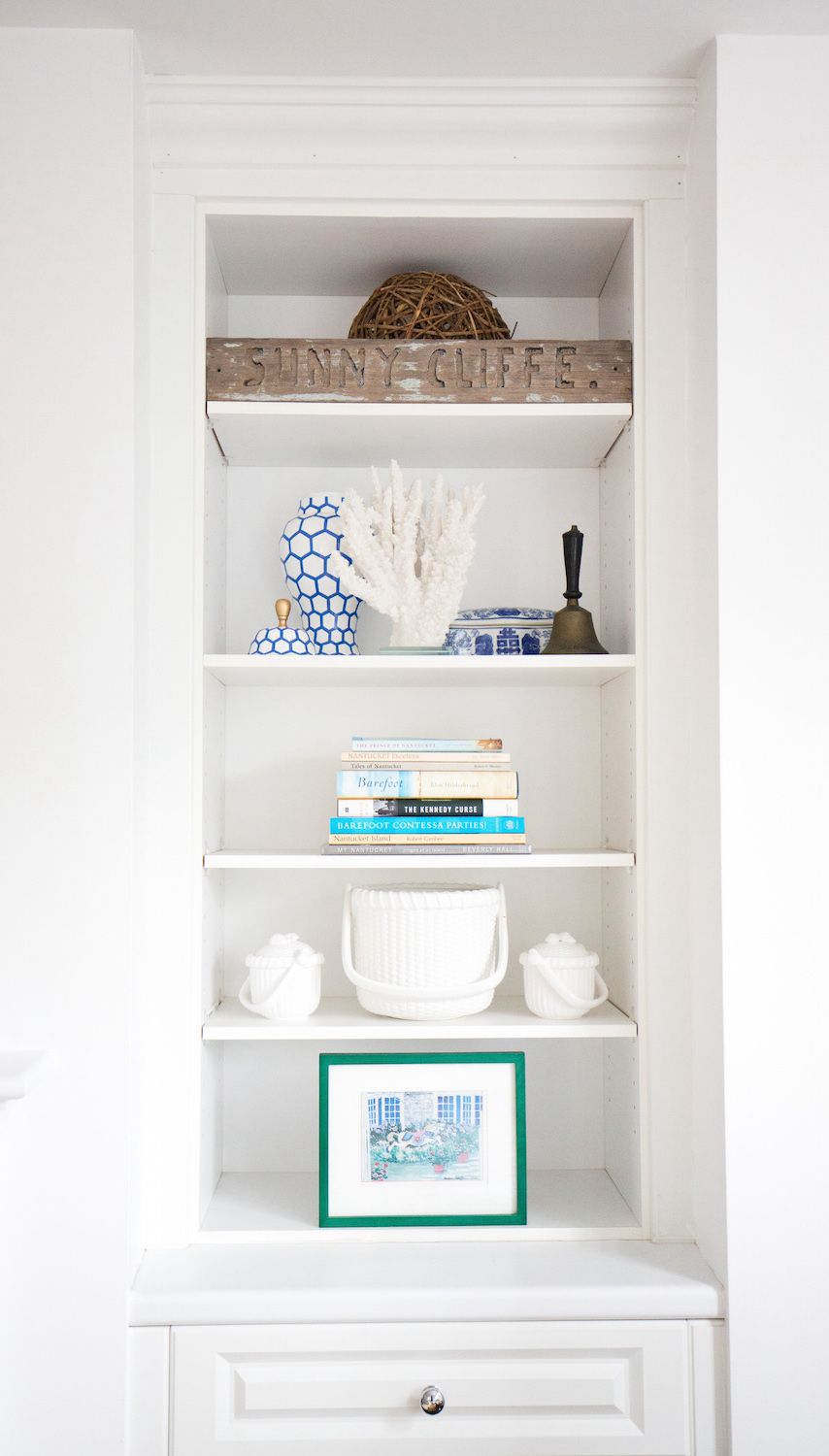 Fish Sculpture
Fish sculptures are an ideal way to help implement some art into the home. You can use wood sculptures for a more natural look or brightly colored art for an eclectic feel. Try choosing a piece that meets your personality and your individual style.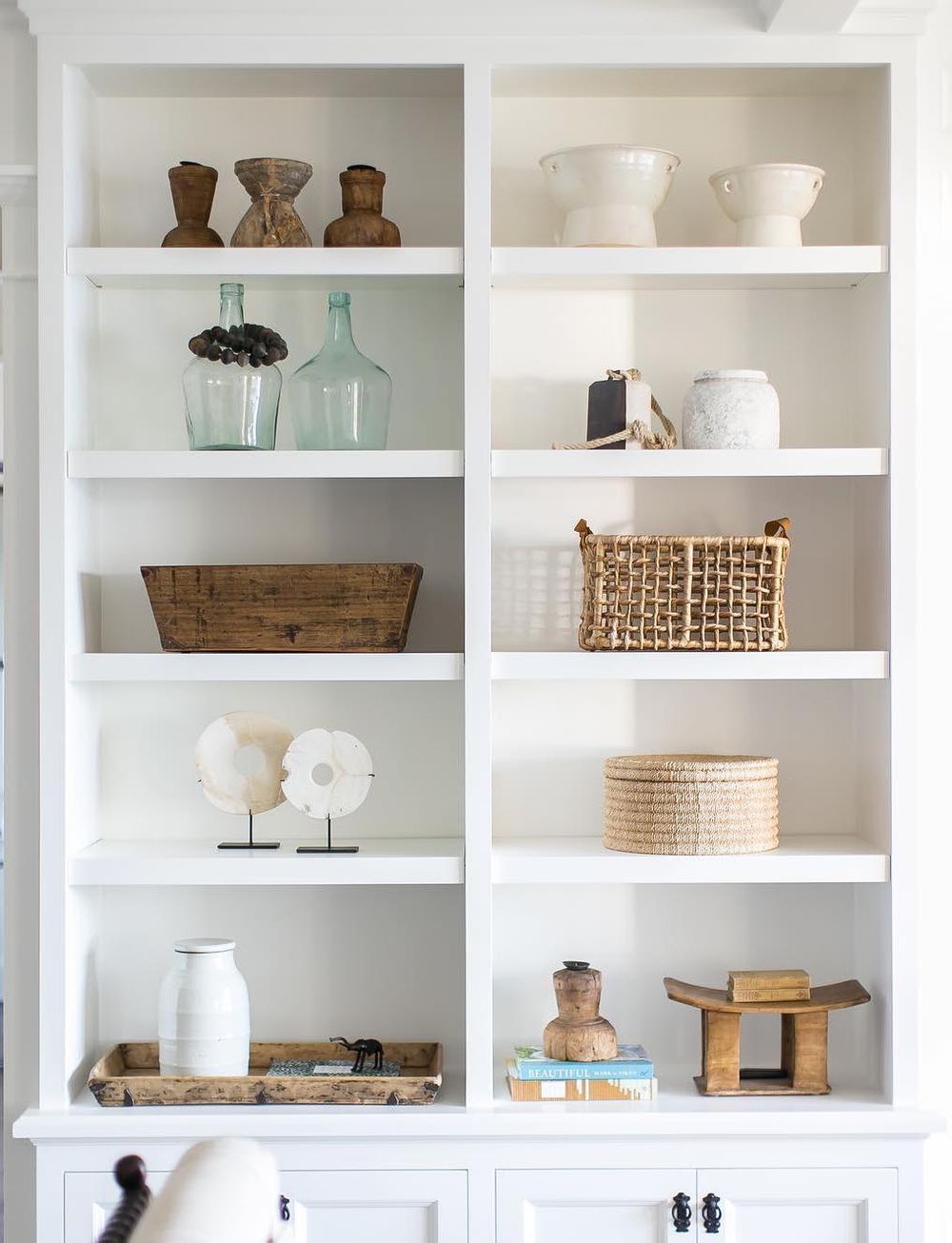 Small Wood Sailboats
Wood sailboats can help remind any person of the ocean and the beach. Wood sailboats make a great addition to any shelf to create a room with more texture in the home. You can use these sailboats independently on a shelf or place them on a book that is laid horizontally.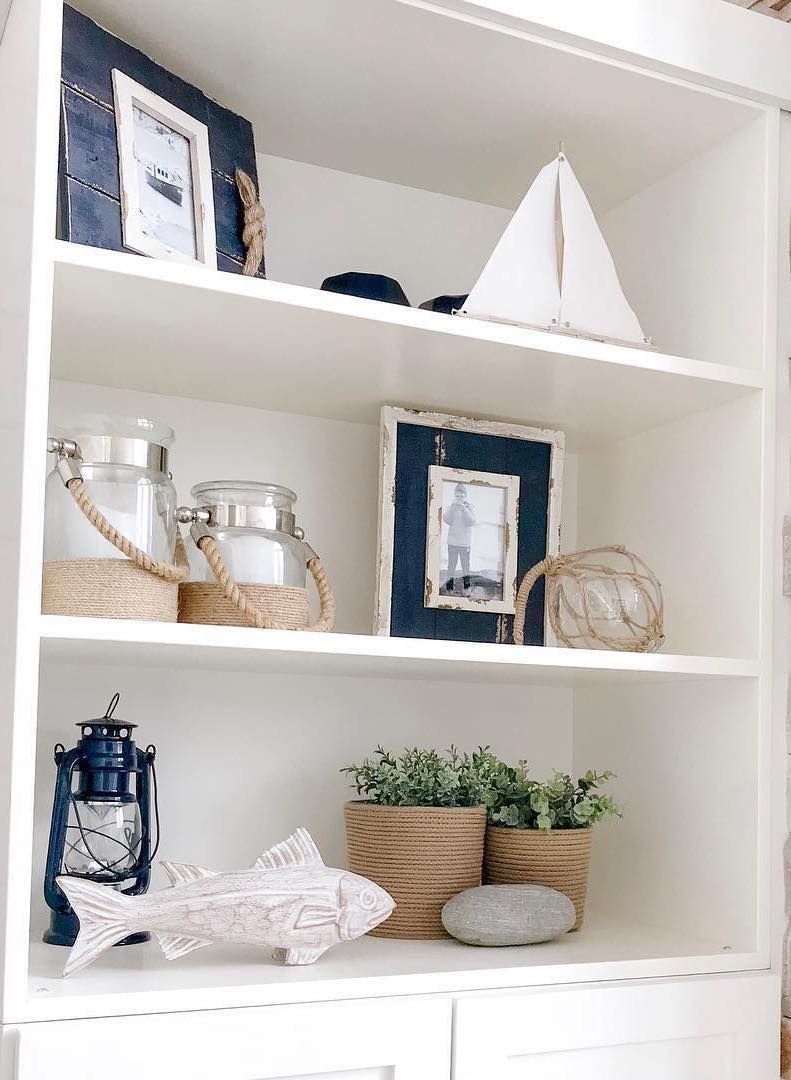 Rattan Storage Baskets
Rattan storage baskets are small, wooded, and weaved baskets that can be used for different storage purposes. These baskets come in a variety of different shapes and sizes so they can be used in a variety of ways. They are an ideal way to help hide clutter, but still ensure a great sense of style and design.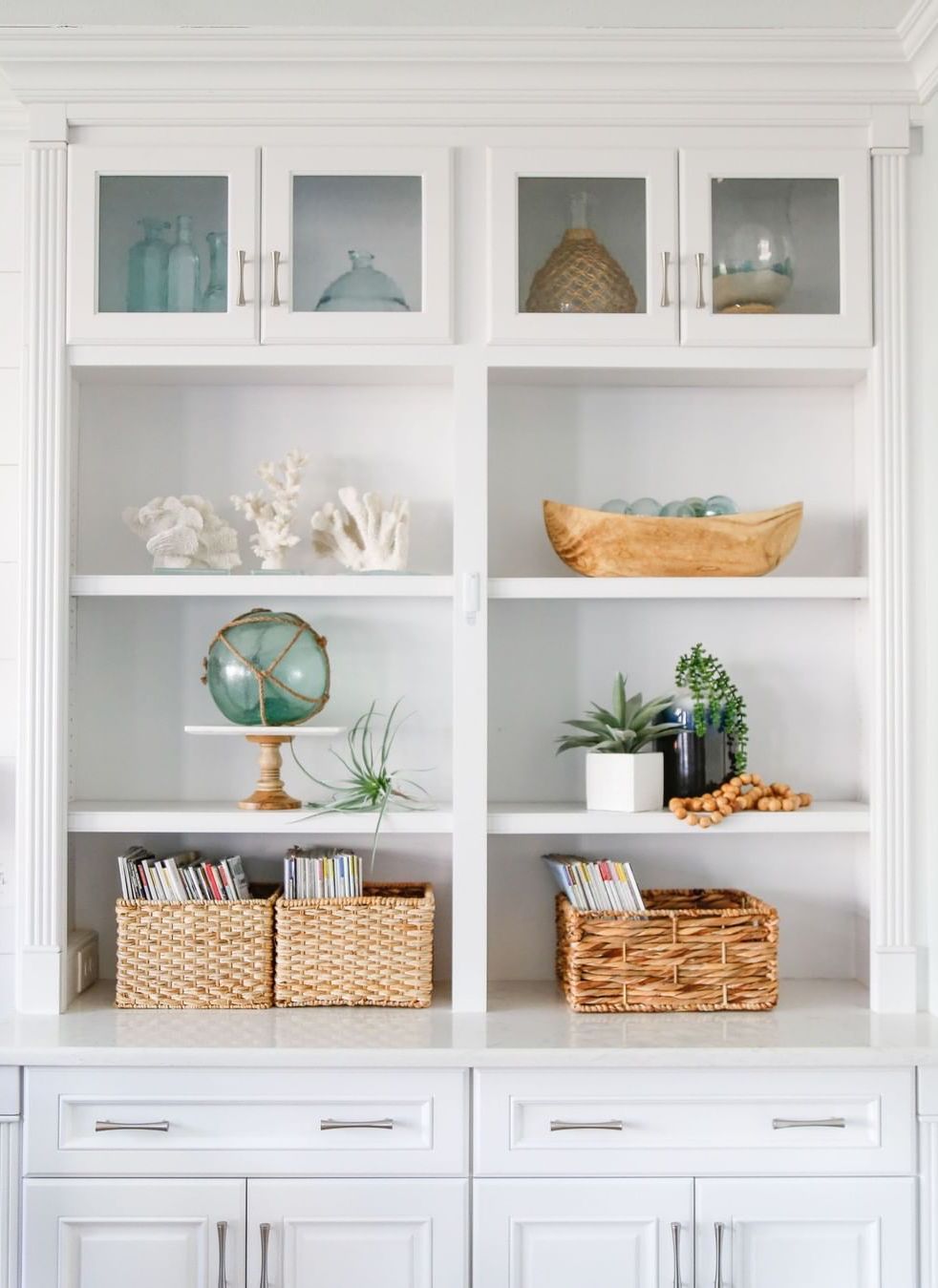 Driftwood Accents
Driftwood comes in many different sizes and shapes. You can use driftwood accents on coastal shelves to help bring the attention of everyone's eyes to that one place. You can also hang a larger piece of driftwood on the wall to create a more unique piece of art. Driftwood is a natural reminder of the ocean that can help bring elements of nature into the home.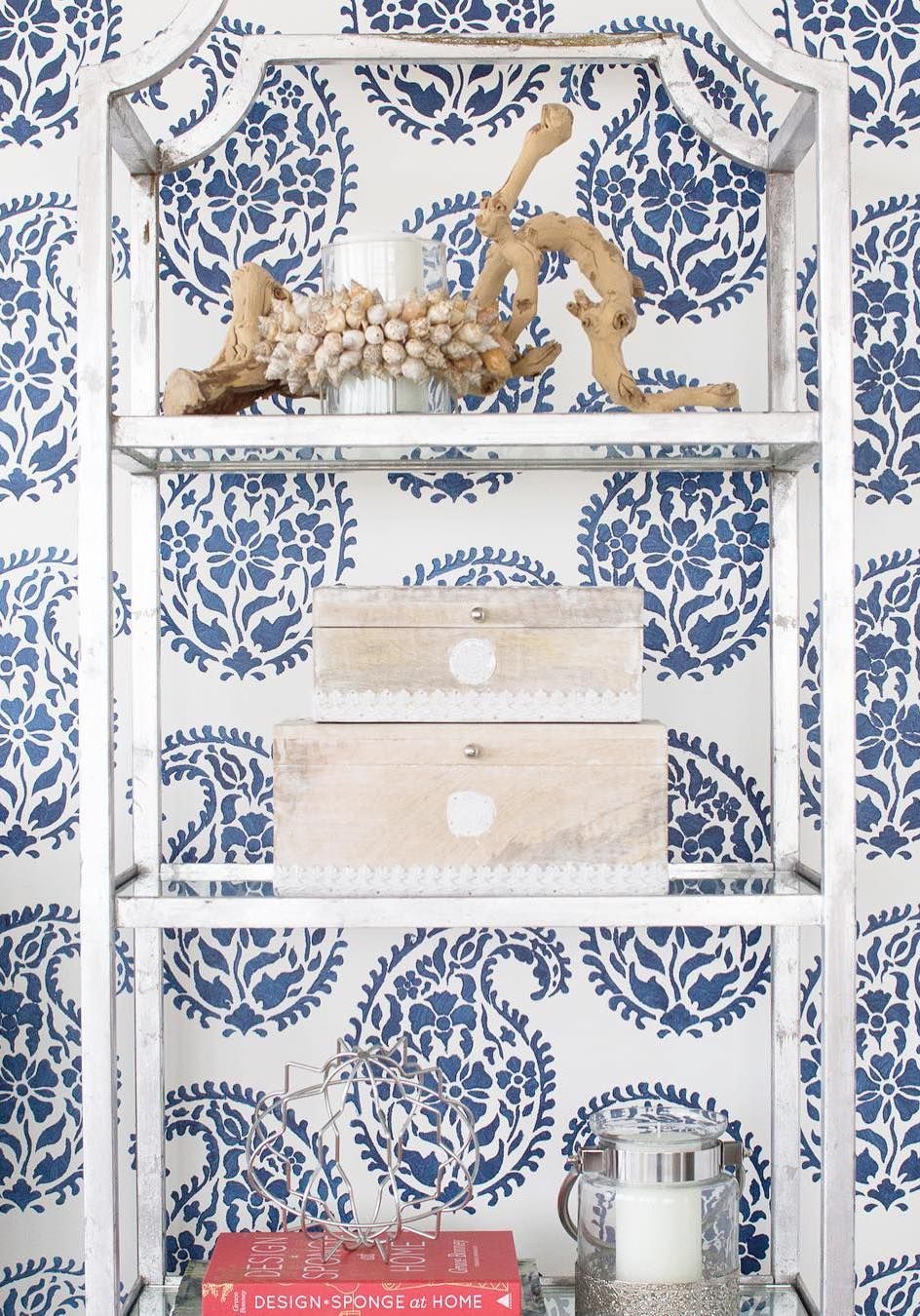 Coral Sculpture
Coral sculptures are one of the absolute best ways to add design and style to your home. Coral is a highly delicate and beautiful piece of nature that can help bring light and art to any room. Try using a few pieces of coral throughout the shelving areas of your home.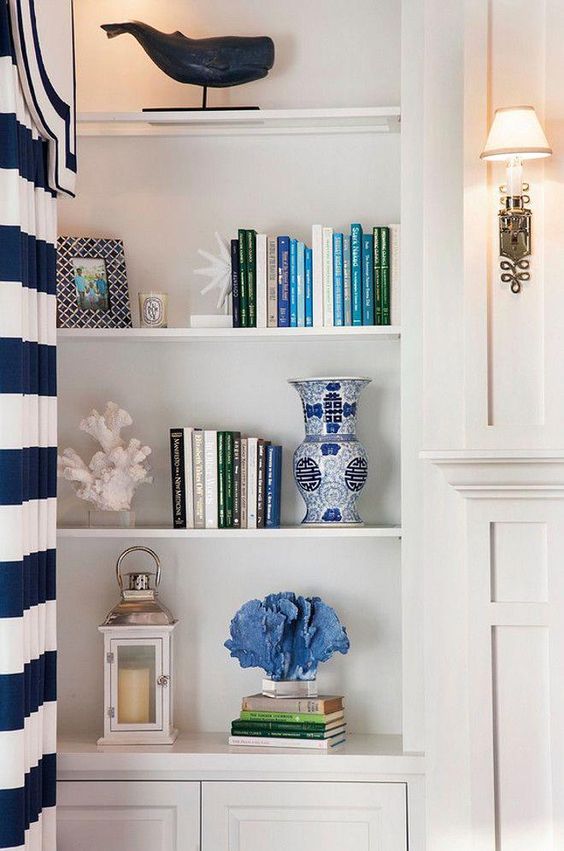 I hope this post was helpful in learning how to decorate shelves in a coastal-themed home!