Looking for a festive way to decorate your staircase this Christmas? We've got twelve awesome ideas for you! The most popular choice for Christmas staircase decor is typically an evergreen garland wrapped around the handrail, but you can take this traditional Christmas decoration and make it your own by adding silver ornaments or red ribbon bows, for example.
Christmas Staircase Decor
We wholeheartedly approve of these awesome Christmas staircase decorations. Just be sure to space out your garland to make sure your family and guests can still hold on to the handrail if they need to!
1. Ho Ho Ho Christmas Staircase Decor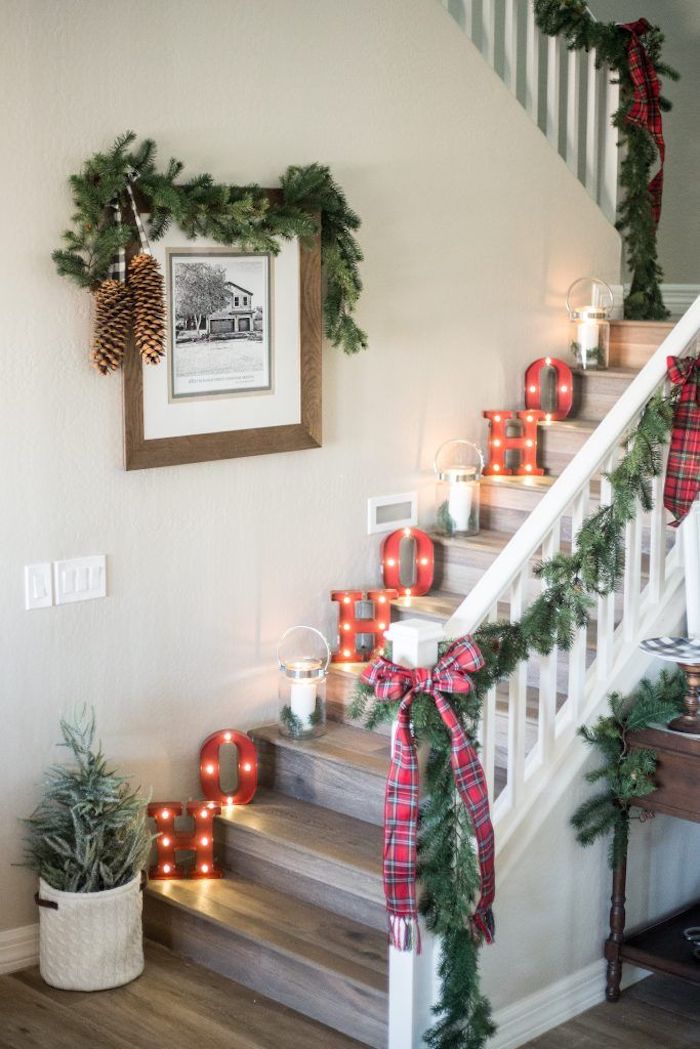 2. Green Wreaths with Simple Red Ribbon Staircase Decor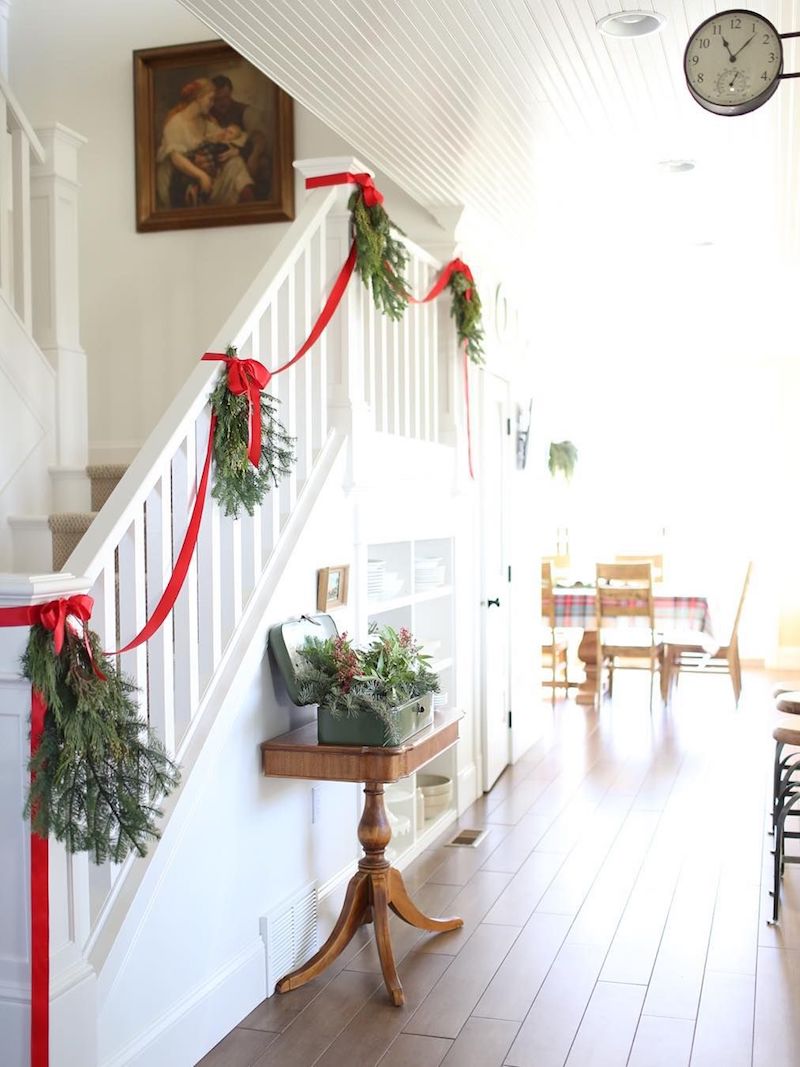 @thefarmchicks
3. Garlands and White Stockings along the Staircase
@orsipanosinteriors
4. Low-Hanging Christmas Garland on the Stairs
You typically see garland wrapped around the handrail, but this home features a low-hanging Christmas garland which looks beautiful!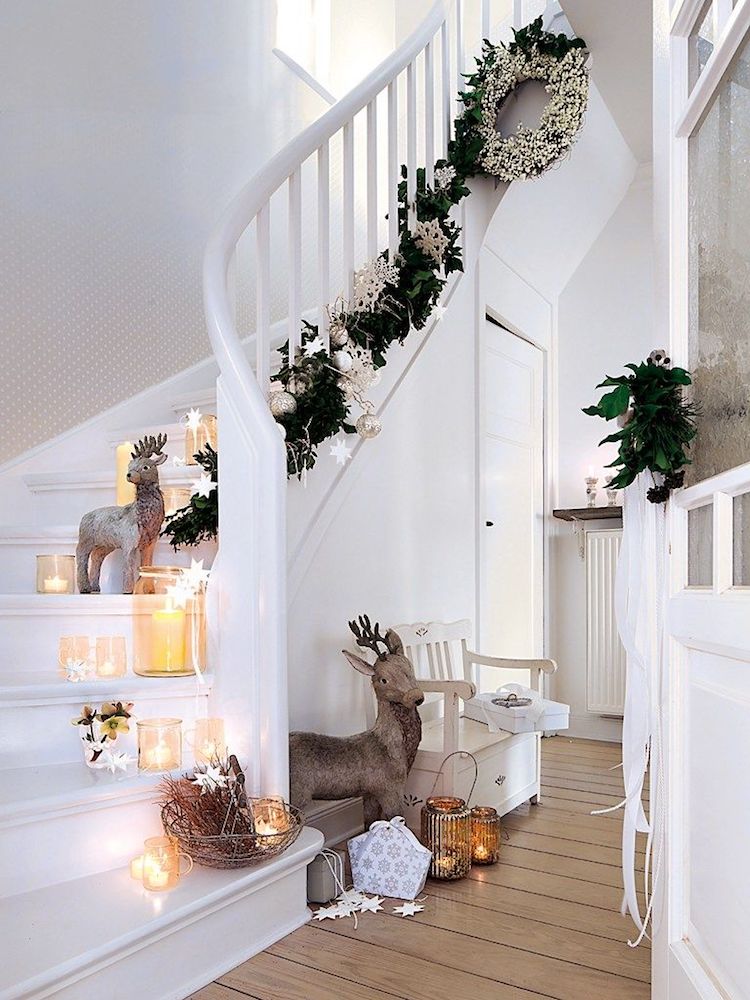 Unknown
5. Little Red Lanterns on Every Other Stair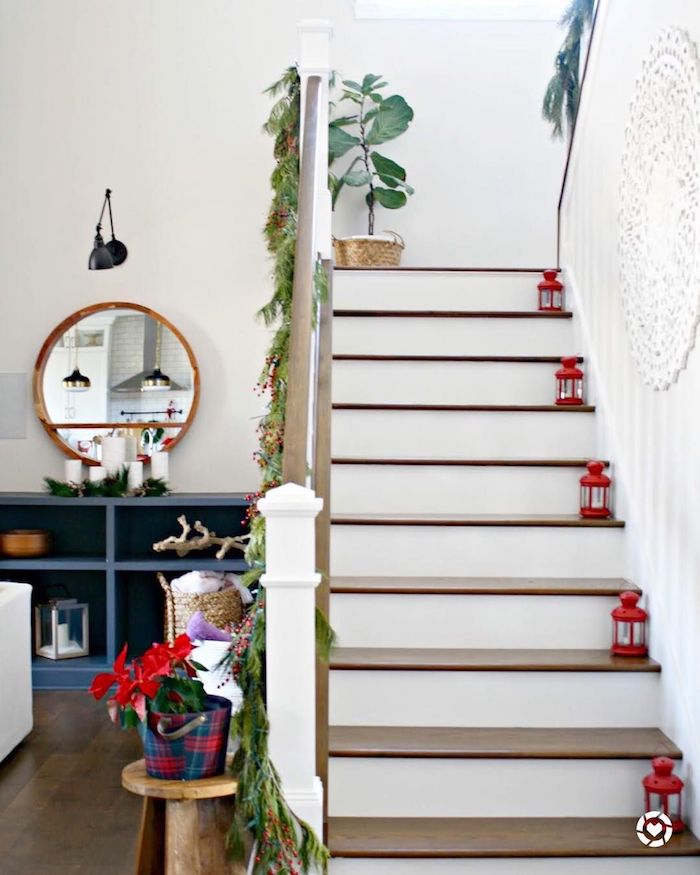 @thriftydecorchick
6. White pom pom stair garland for Christmas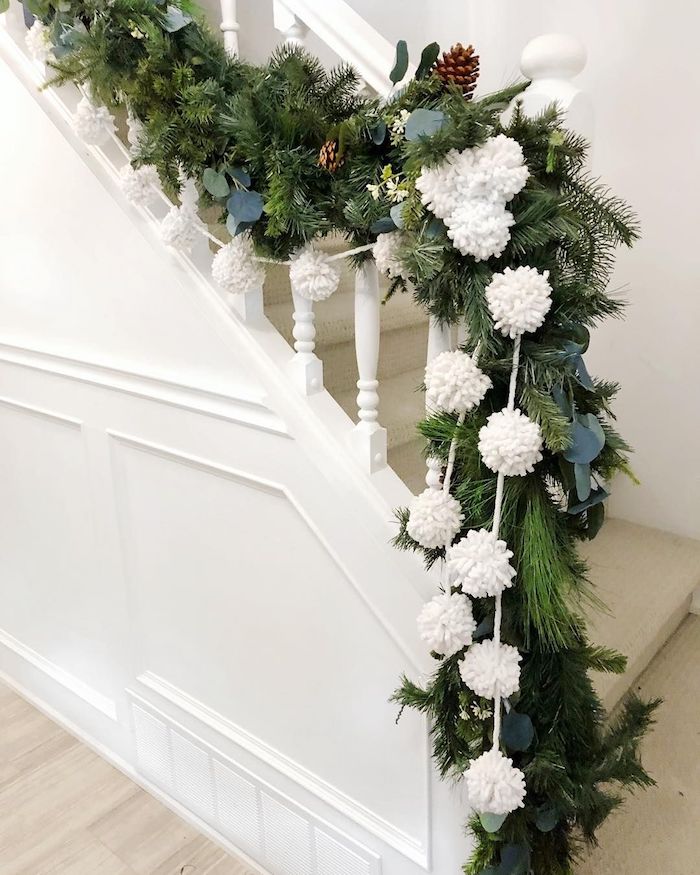 @mildlyminimal
7. Christmas Lyrics on the back of the Stairs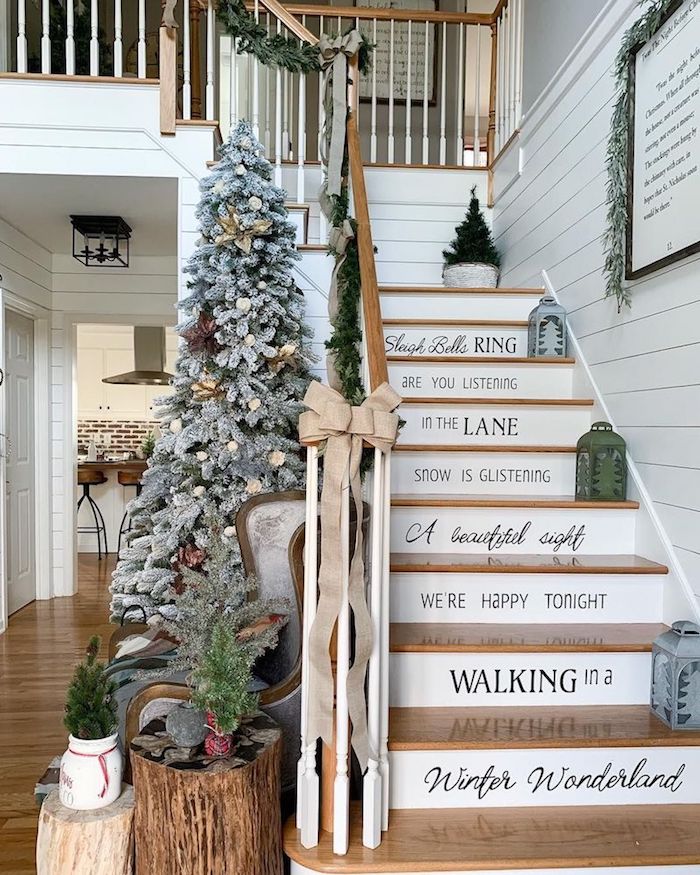 @farmhousechic4sure
8. Snowflake Staircase Wall Cut Outs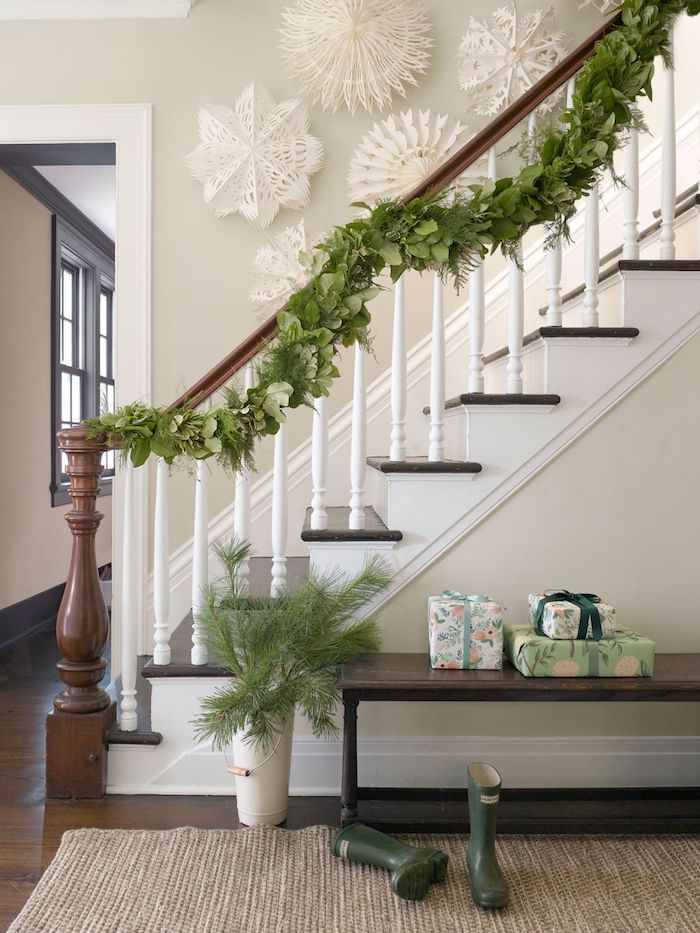 Country Living
9. JOY Sign Staircase Decor for Christmas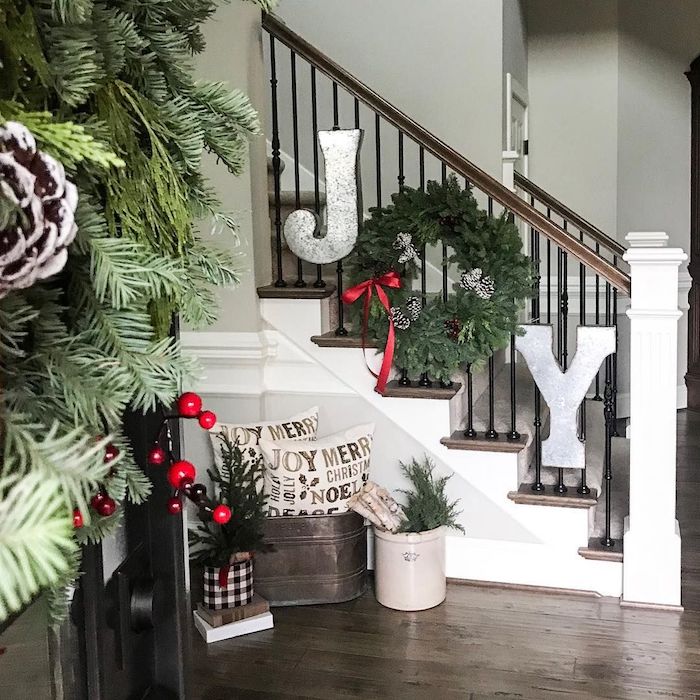 @sagelantern
10. Sled Decor on Christmas Staircase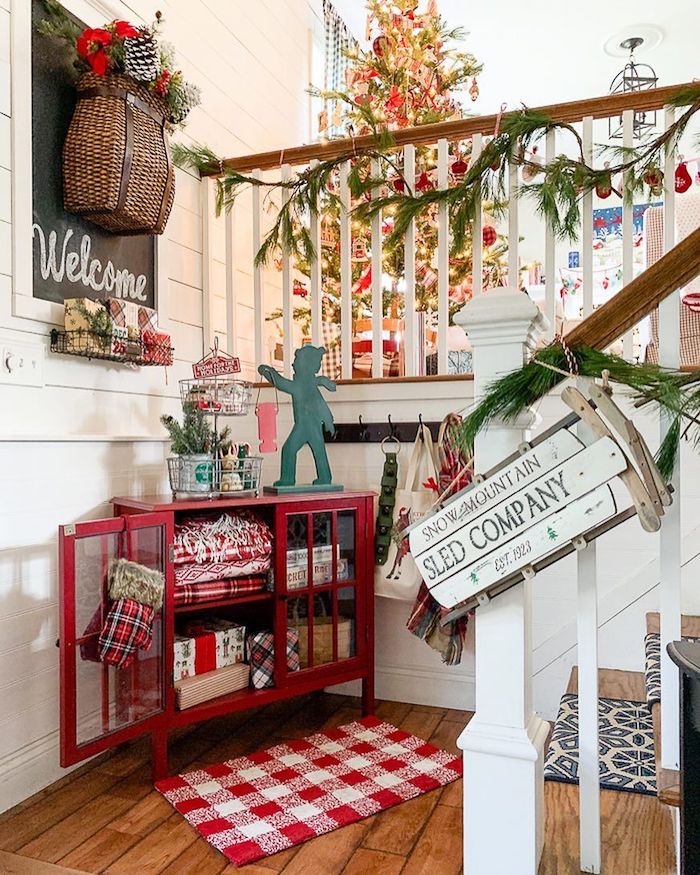 @goldenboysandme
11. Gold and Green Garland Christmas Staircase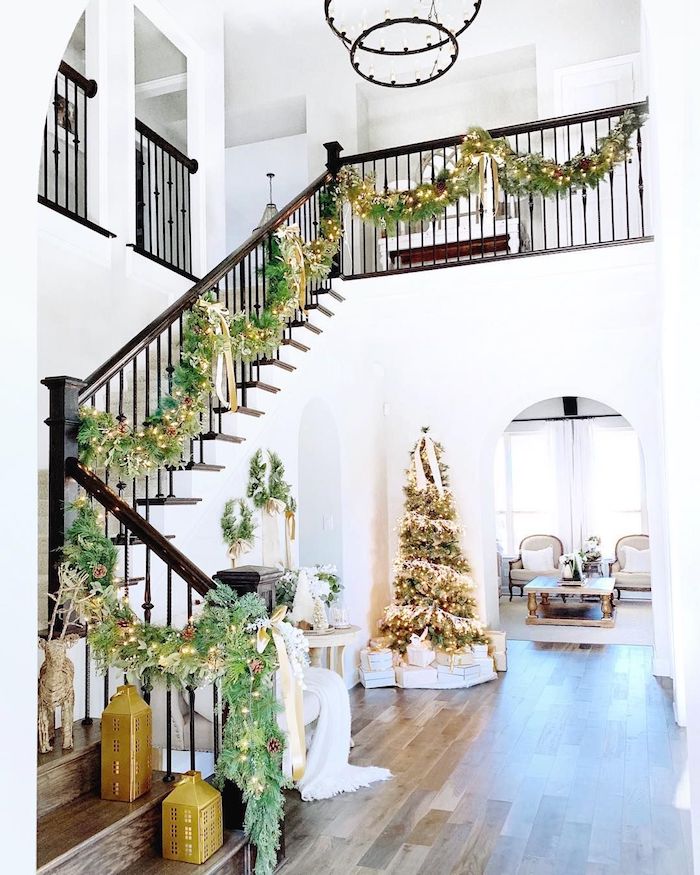 @mytexashouse
12. Red and Silver Ornaments Christmas Staircase Decor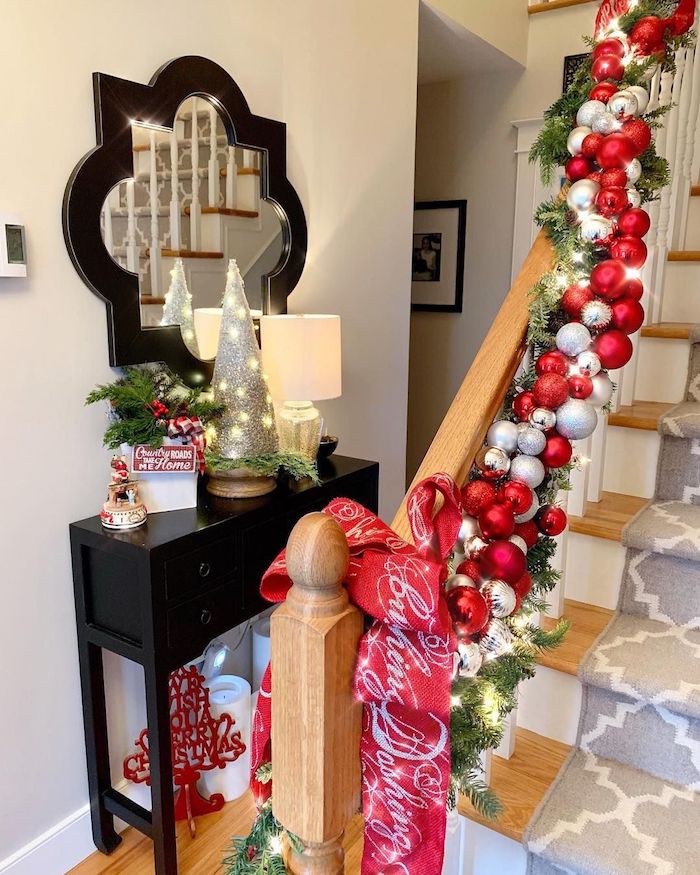 @seasideinteriors
13. Green garland with red roses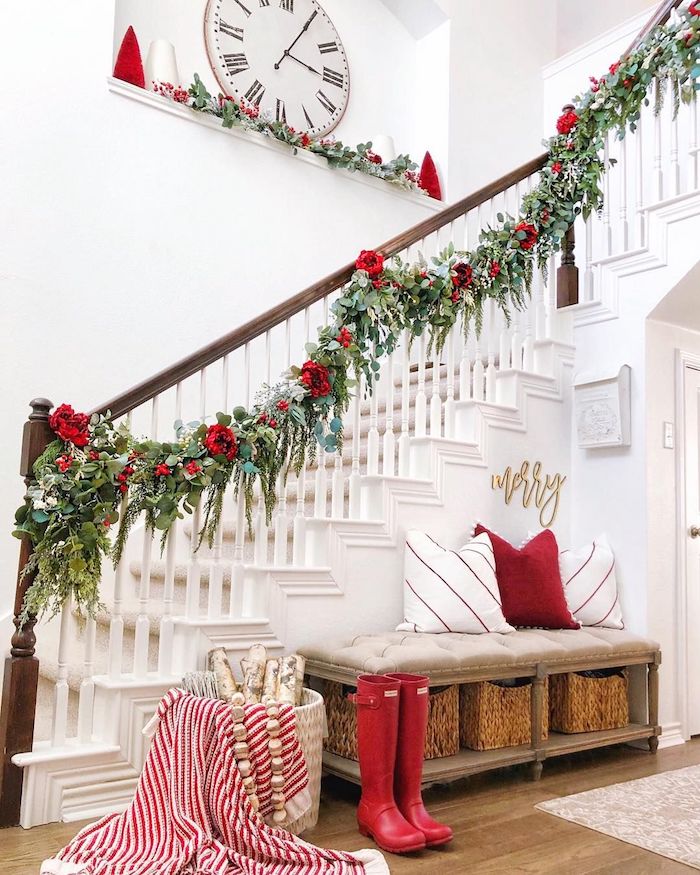 @thedowntownaly
14. Oversized Green Garland with Red Ornaments Staircase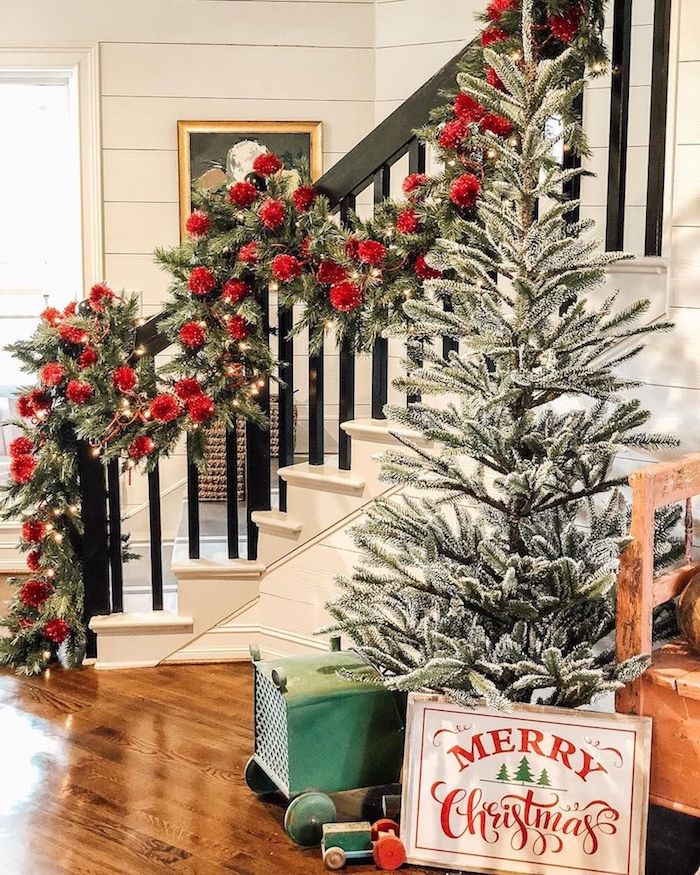 @farmshenanigans
15. Rope Christmas Banister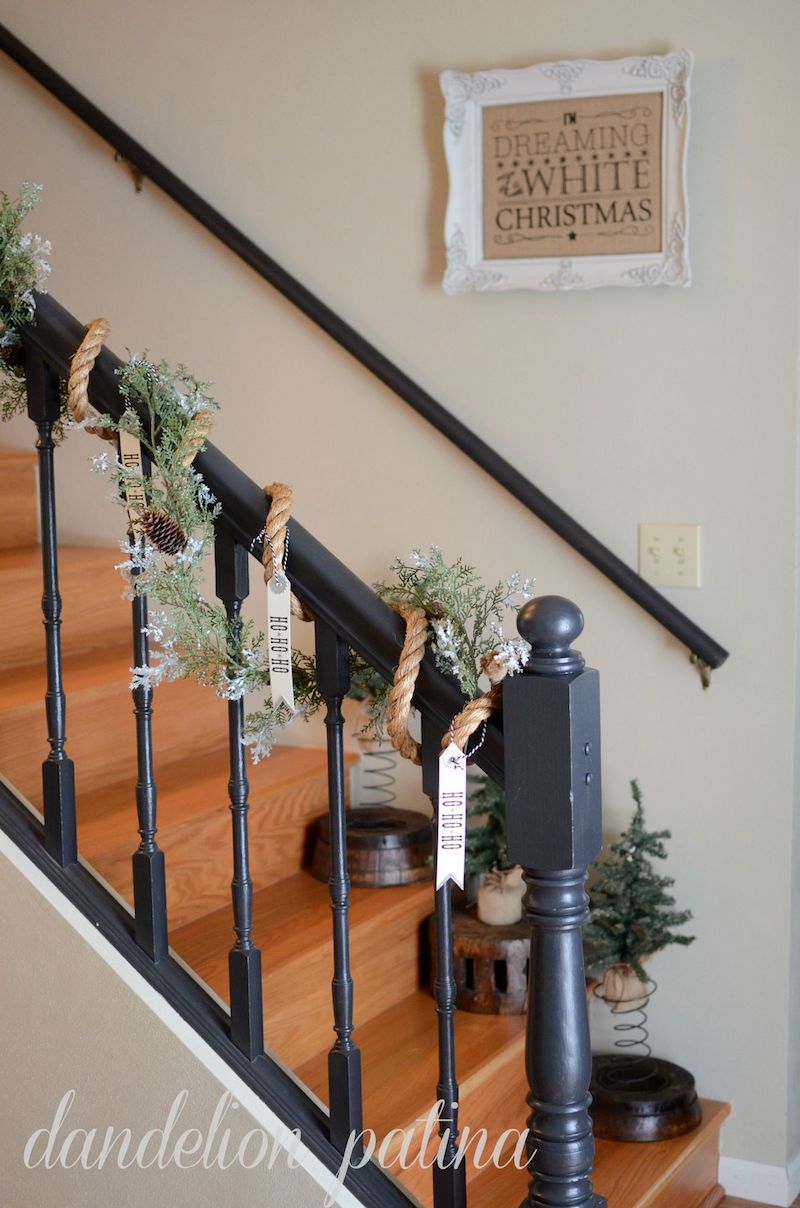 Merry Christmas!