If you're lucky enough to have a fireplace in your home to cozy up to all winter long, then there's a good chance you'll want to decorate the mantel for Christmas! Even if you don't have a fireplace, a faux mantel can still be decorated in the holiday spirit. The great thing about mantels is that they are eye-level which means you and your guests can get a good luck at the festive holiday decor you put on top.
Christmas Mantel Decor
Here are the best ideas for decorating your mantel for Christmas!
1. White Cableknit Stockings Christmas Mantel
2. Traditional Christmas Mantel Decor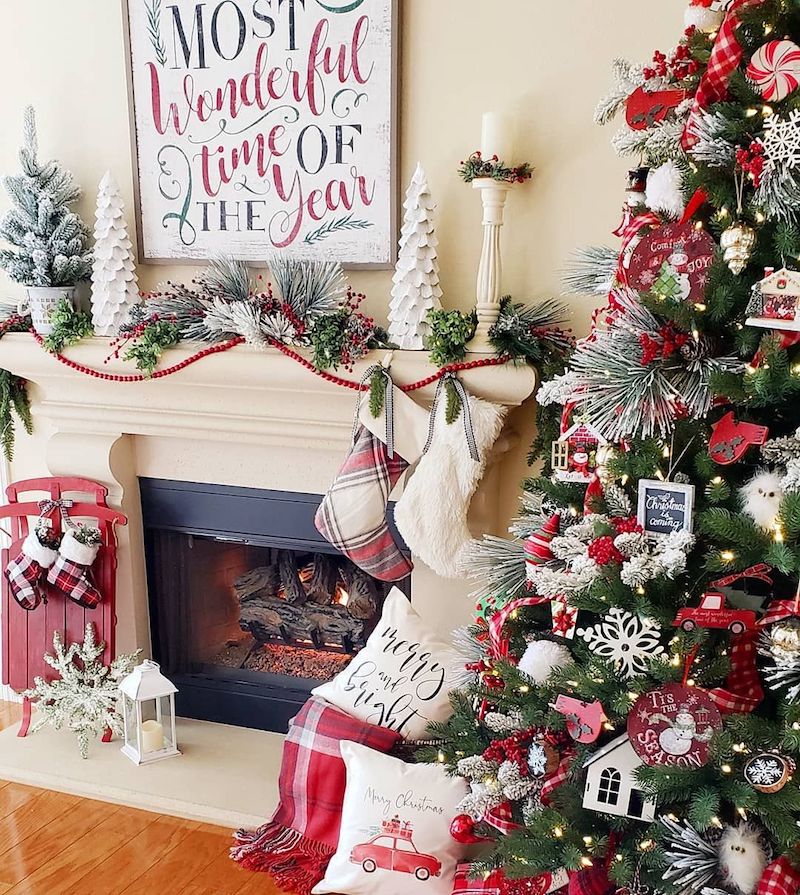 @blessed_at_home
3. Flocked Garland Christmas Mantel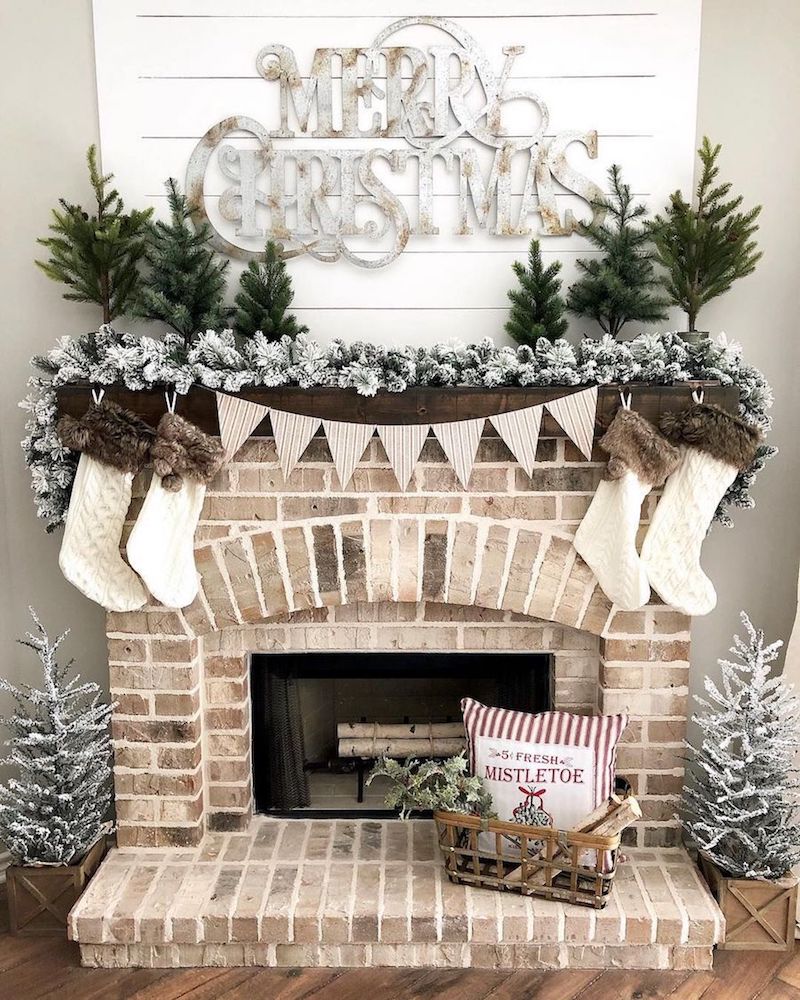 @ourfarmhousestylehome
4. French Vintage Christmas Mantel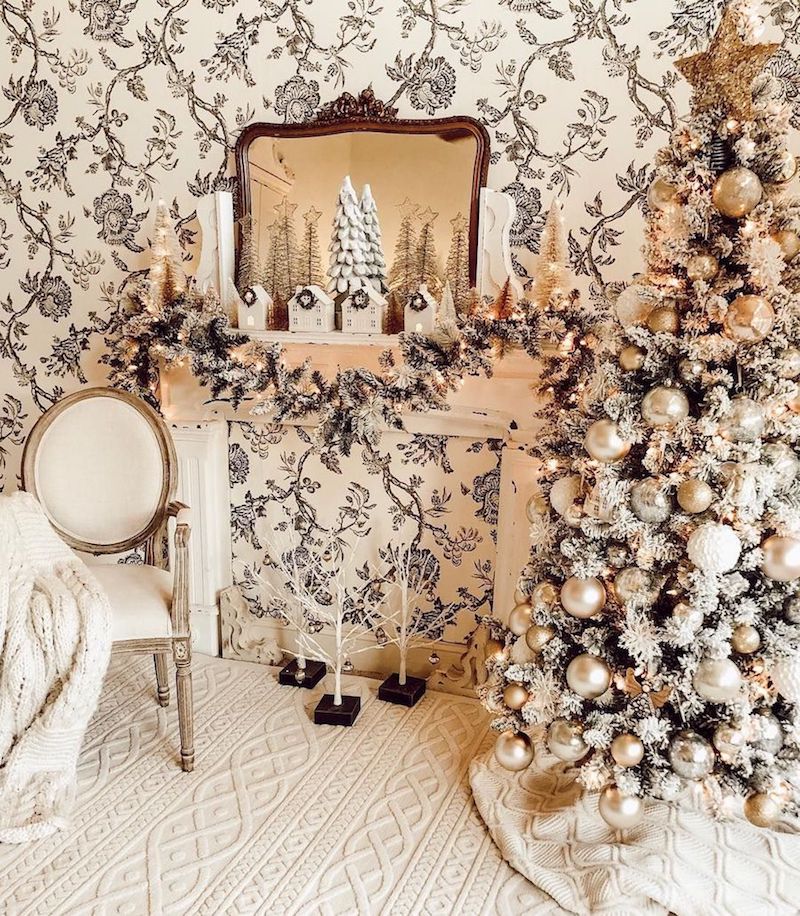 @blessedonbluefinch
5. Painted Wood Christmas Mantel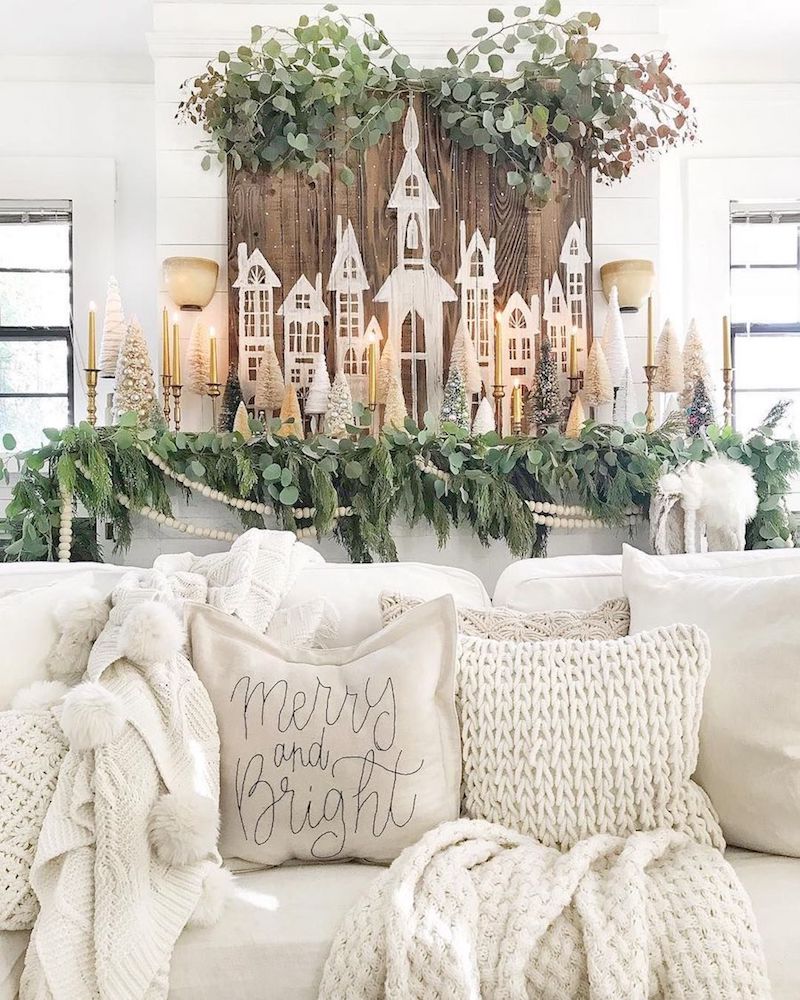 @toni_marianna
6. Farmhouse Christmas Mantel Decor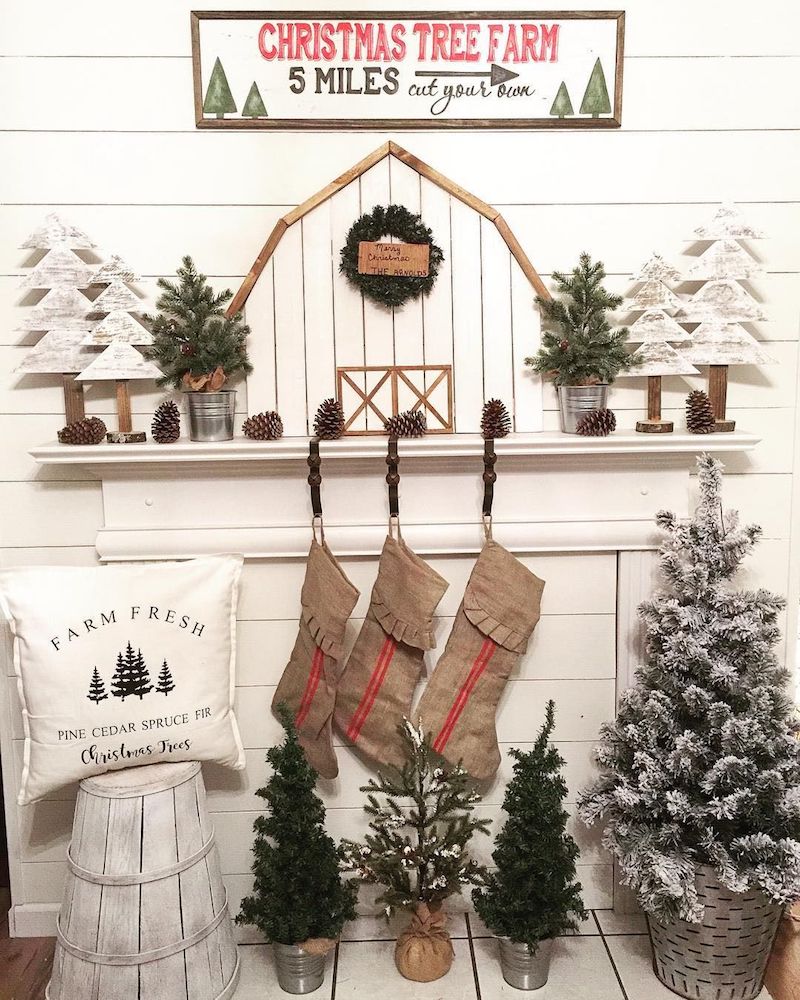 @mycarolinafarmhouse
7. Christmas Mantel with TV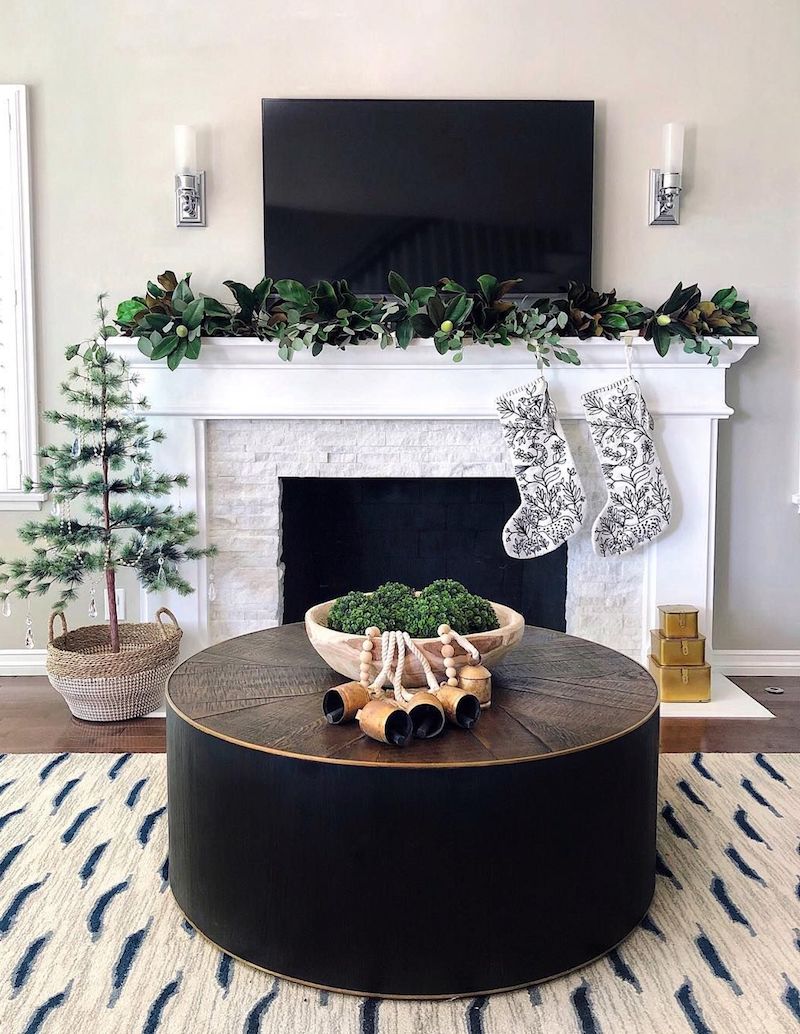 @theheartandhaven
8. Gold Reindeer Christmas Mantel
@lakegirlliving
9. Advent Calendar Mantel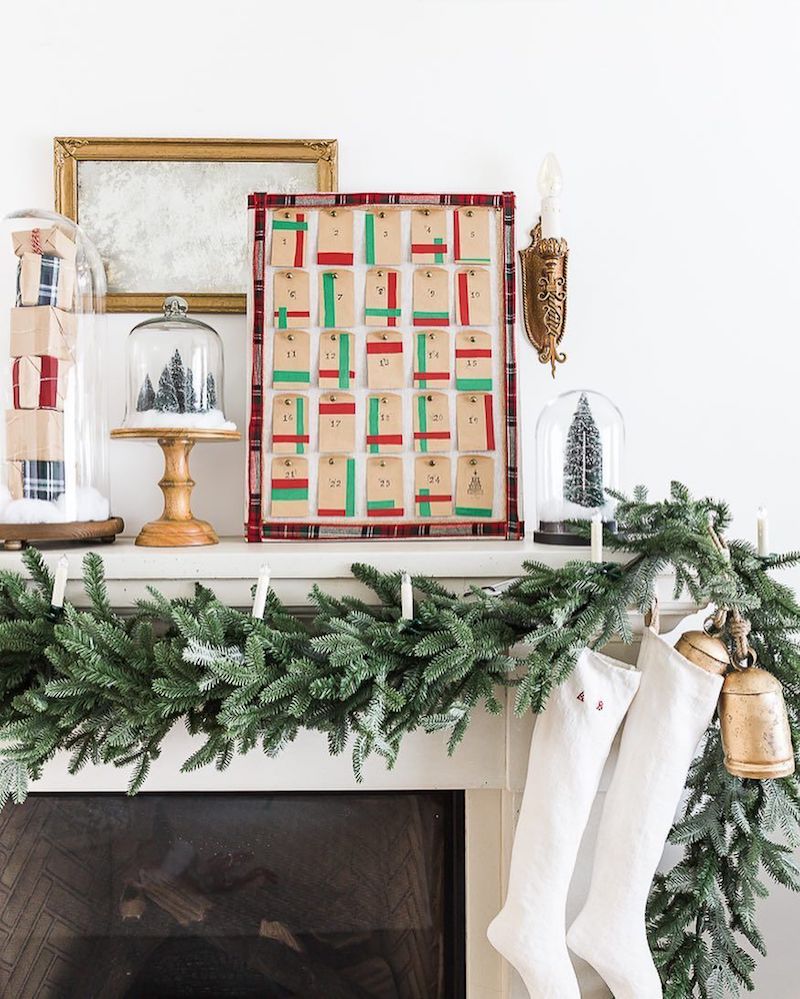 @somuchbetterwithage
10. Fresh greenery, white stockings, gold mirror Christmas Mantel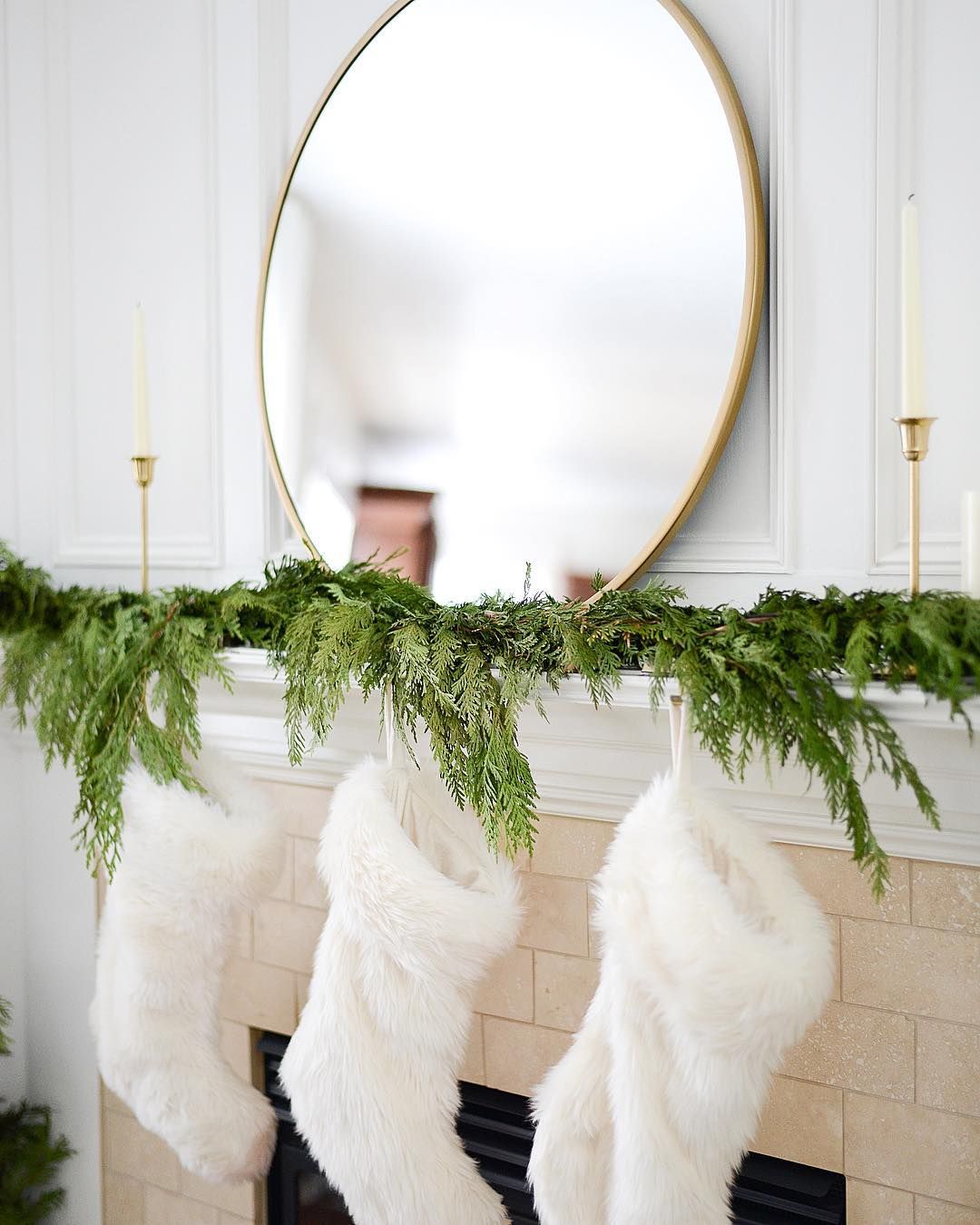 @house_of_trinh_setting
11. Silver and White Christmas Mantel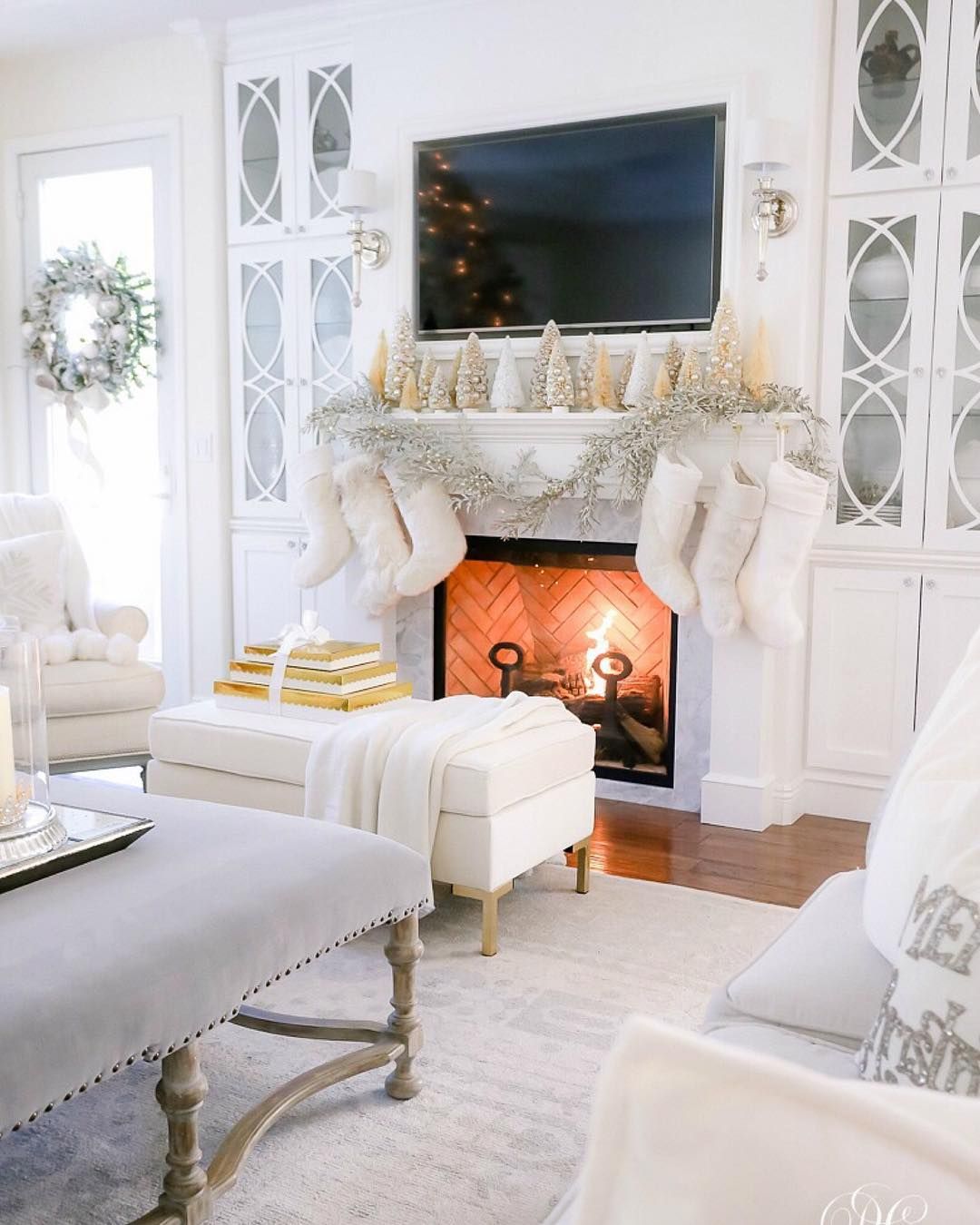 @randigarrettdesign
12. Evergreen Christmas Mantel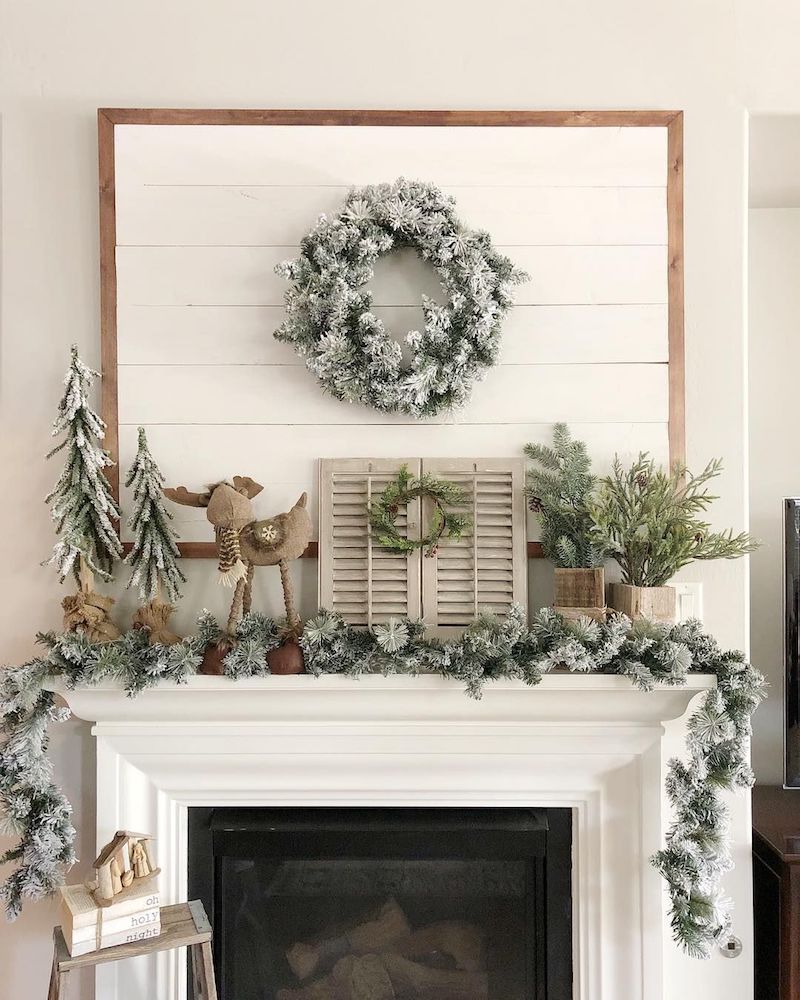 @mylissadennis
13. White Christmas Mantel with Gold Mirror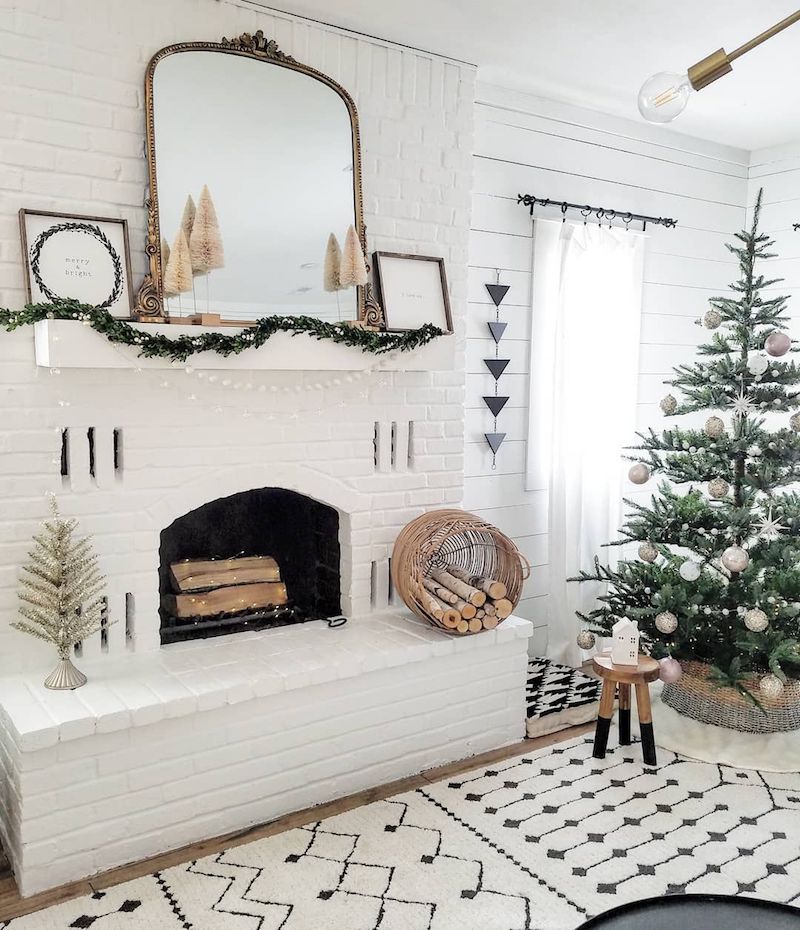 @the_simple_farmhouse
14. Christmas Mantel with Wood Clock
15. Christmas Mantel with Red Ornaments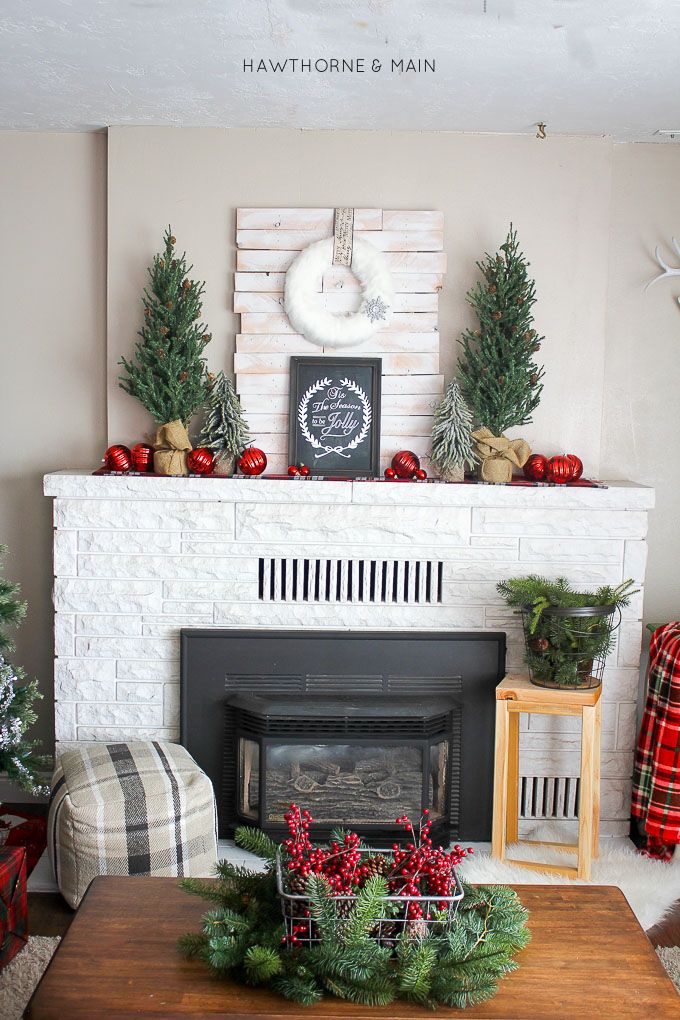 16. Christmas Mantel with Christmas Tree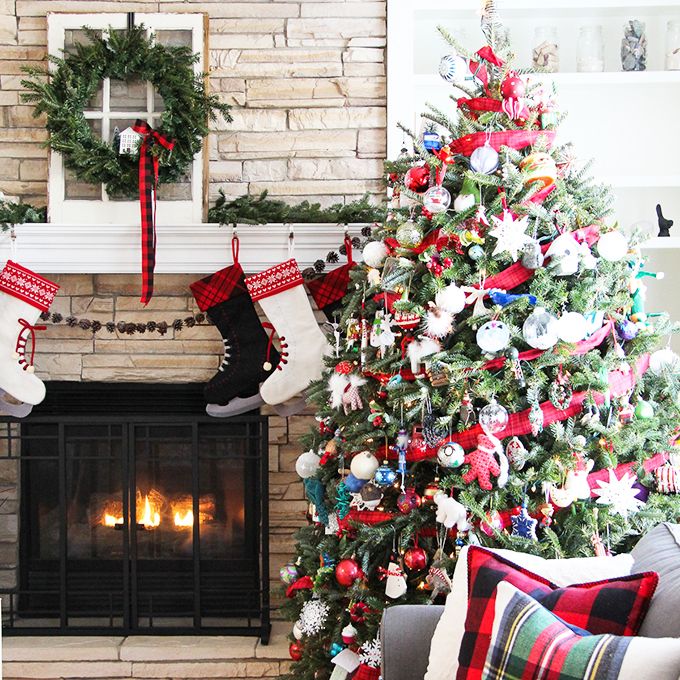 17. Christmas Mantel with Red Barn Door and White Stockings
18. Vintage White and Green Christmas Mantel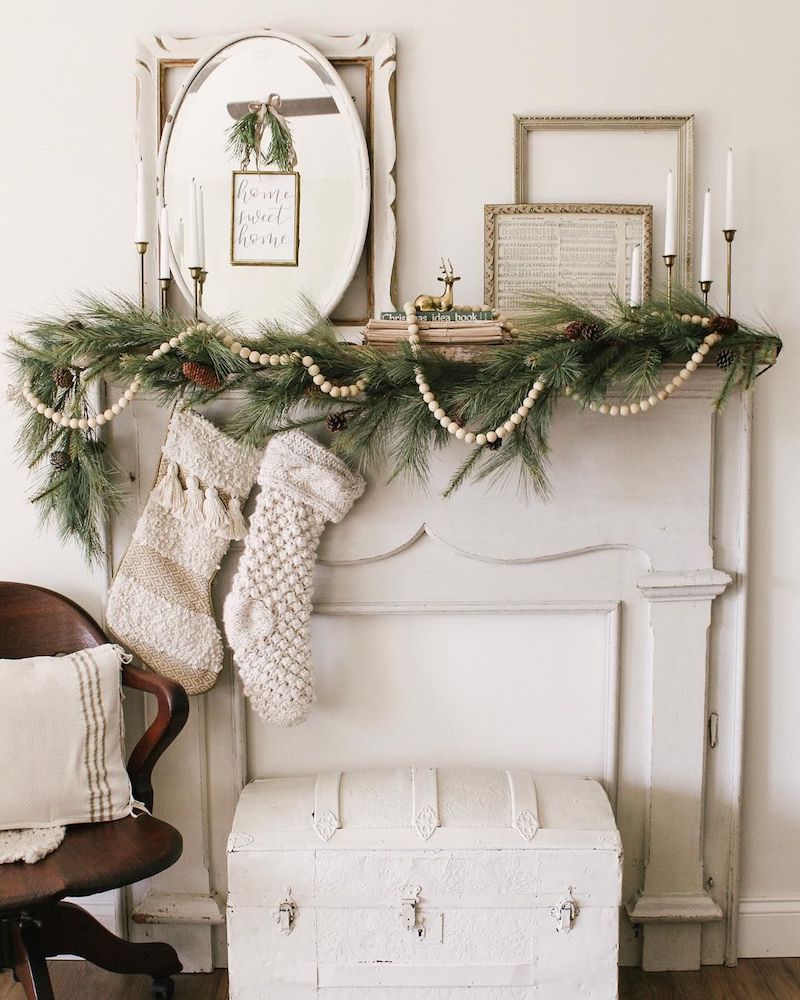 @sarahjaneinteriors
19. Gingerbread Houses Christmas Mantel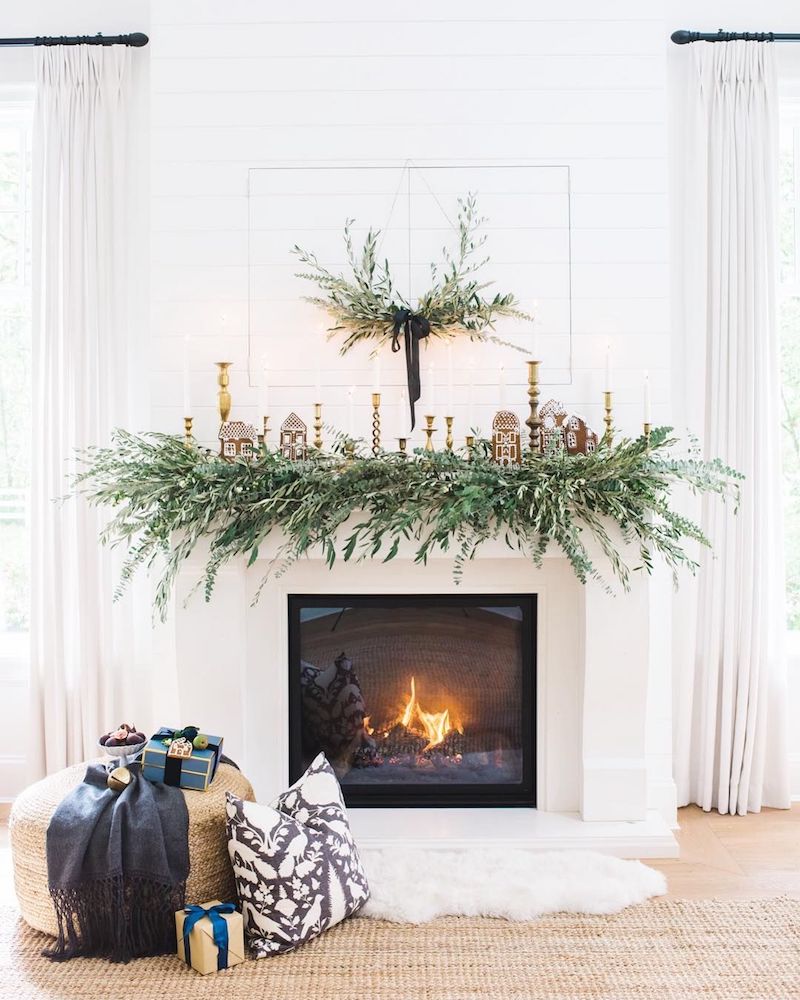 @monikahibbs
20. Baby it's Cold Outside Christmas Mantel with Checkered Stockings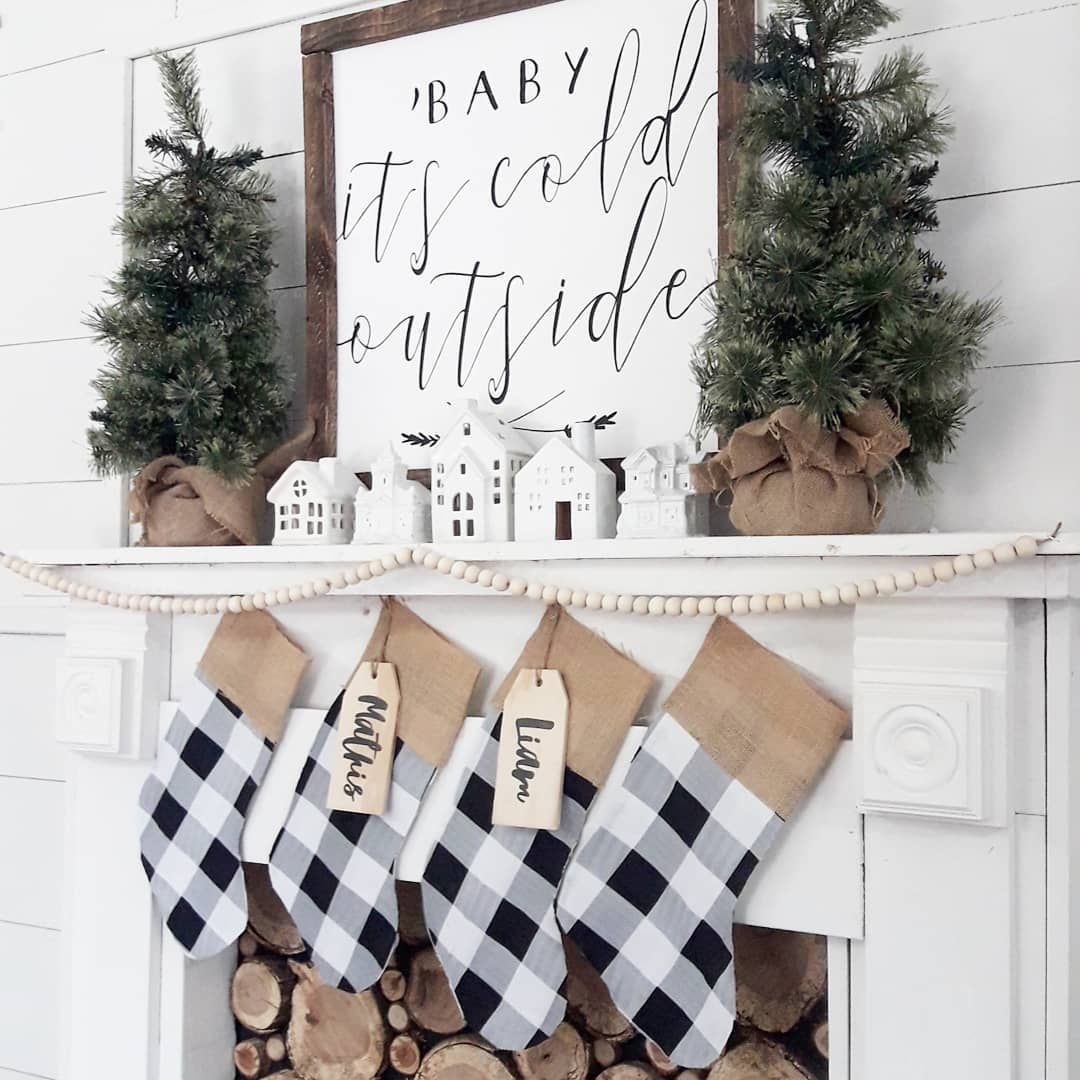 @threearrowsco
21. Faux Christmas Mantel Decor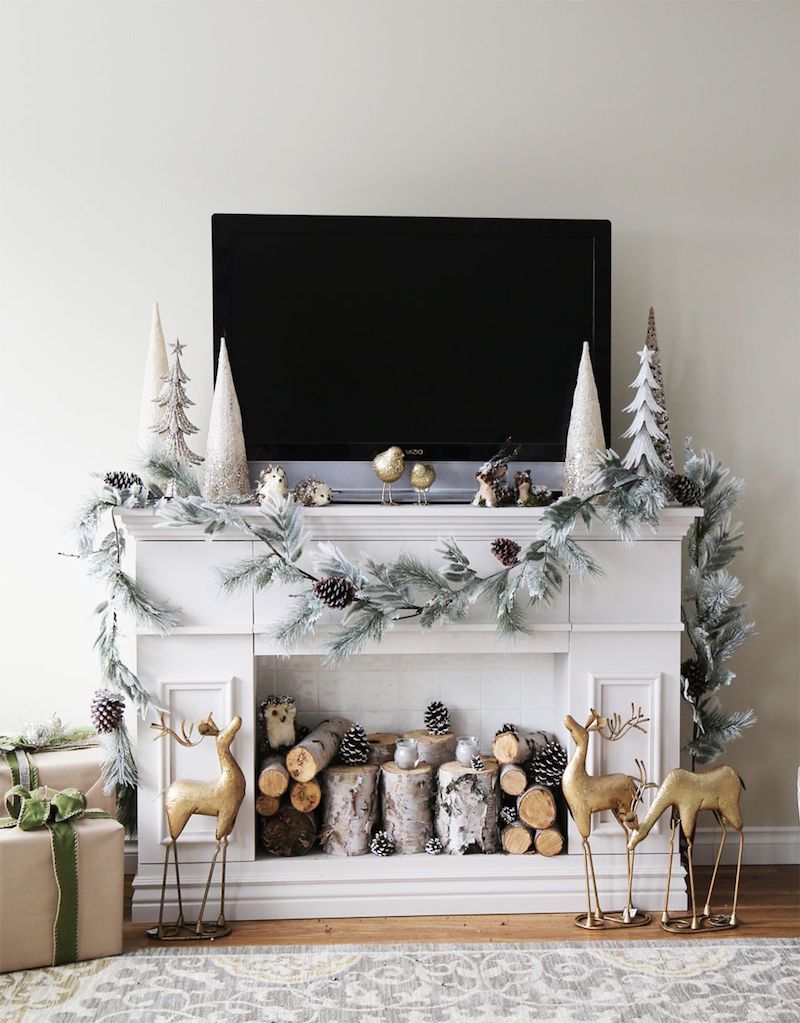 22. Holiday Greenery Wreath Display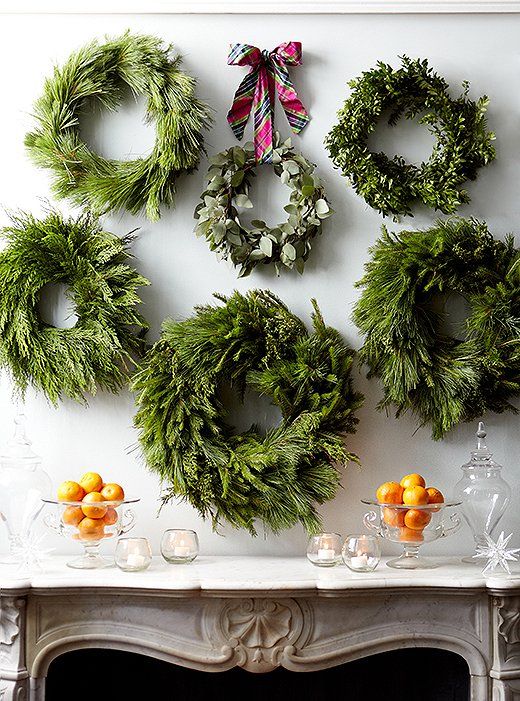 23. Minimal Christmas Mantel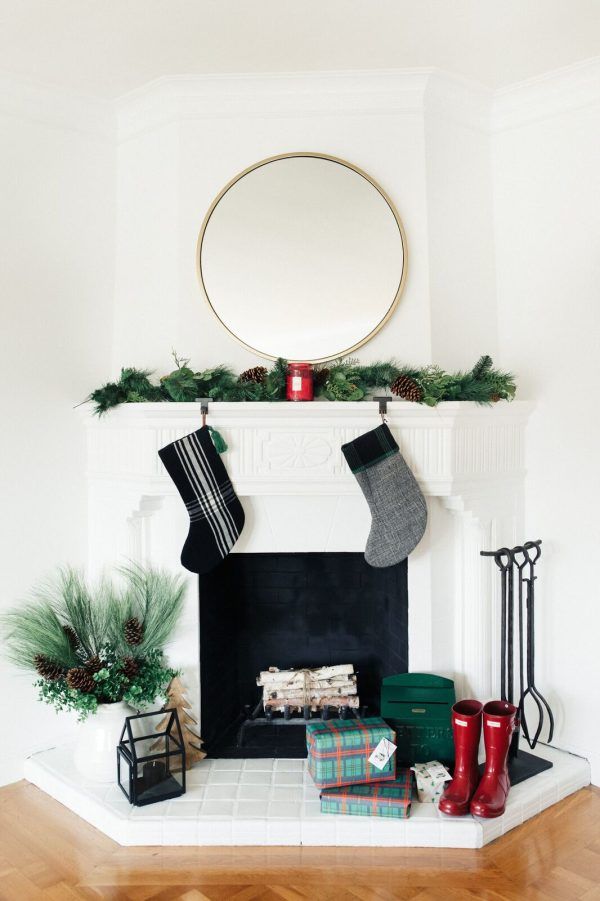 As you can see, there are so many ways to decorate your mantel for the holiday season. The mantel is often the focal point of the home, and so it deserves special attention. I hope these ideas have inspired you to create the best Christmas fireplace setting for your friends and family. Most of all, have fun decorating your mantel for Christmas!
Merry Christmas from the entire Curated Interior team! Happy new year, too.