For me, the bathroom is a super important place in my home – it's where I prep myself for the day to come, and where I freshen up at the end of a long day. If you feel the same, then prepare for some envy because I'm about to share sixteen gorgeously styled bathrooms sure to inspire you to remodel or redecorate! Each bathroom has its own unique charm which makes it special and beautiful.
1. This first bathroom is the result of an awesome makeover done by Maison de Pax! I absolutely love the muted blue color they chose for the bathroom vanity, and the tub in the corner looks like the perfect place to chill!
2. I love the soft blue tiling of this bathroom wall!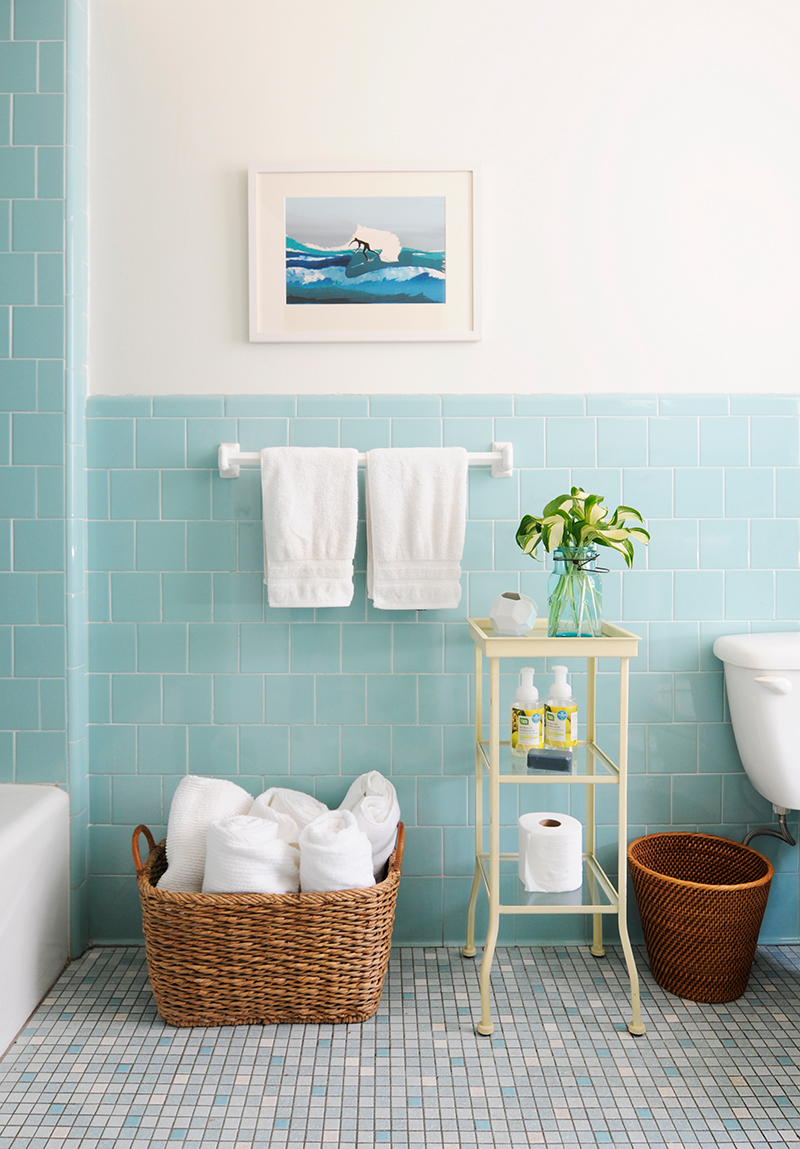 3. Farrow & Ball designed the lovely wallpaper behind this marble sink countertop, which looks fabulous with the bronze fixtures.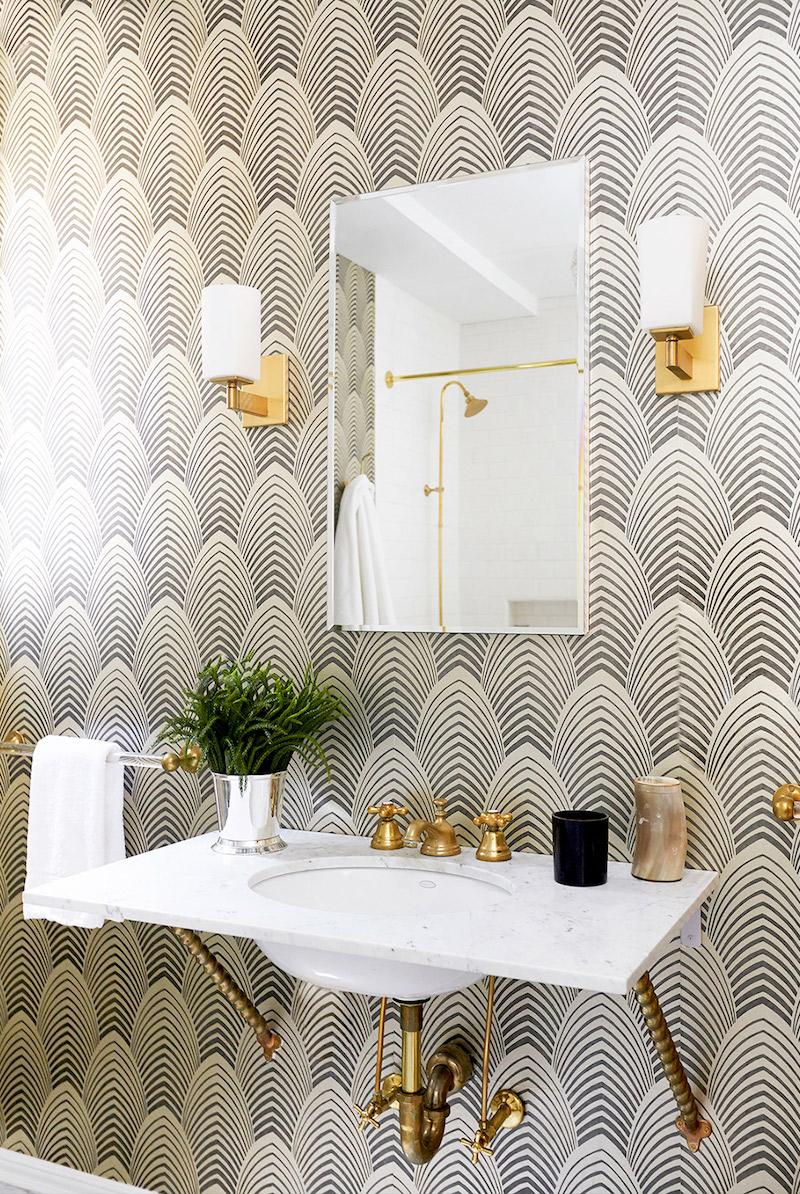 4. I have a thing for gold fixtures in the bathroom, and Emily Henderson's guest bathroom here is divine.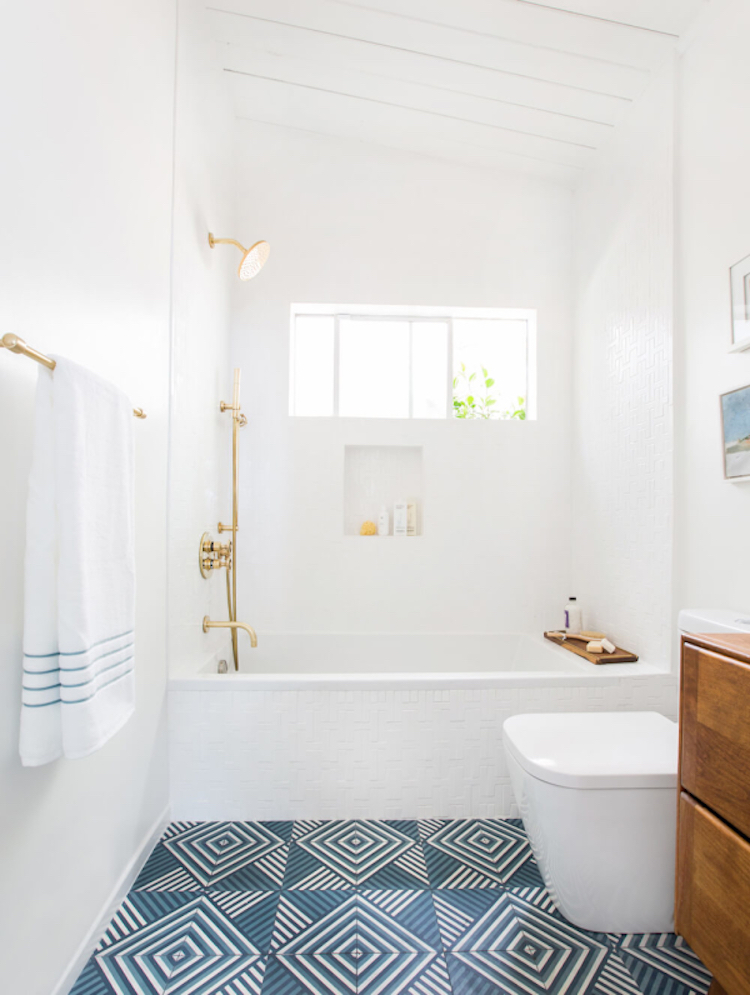 5. Love the black tiling in this bathroom – not to mention, the black freestanding tub is so unique.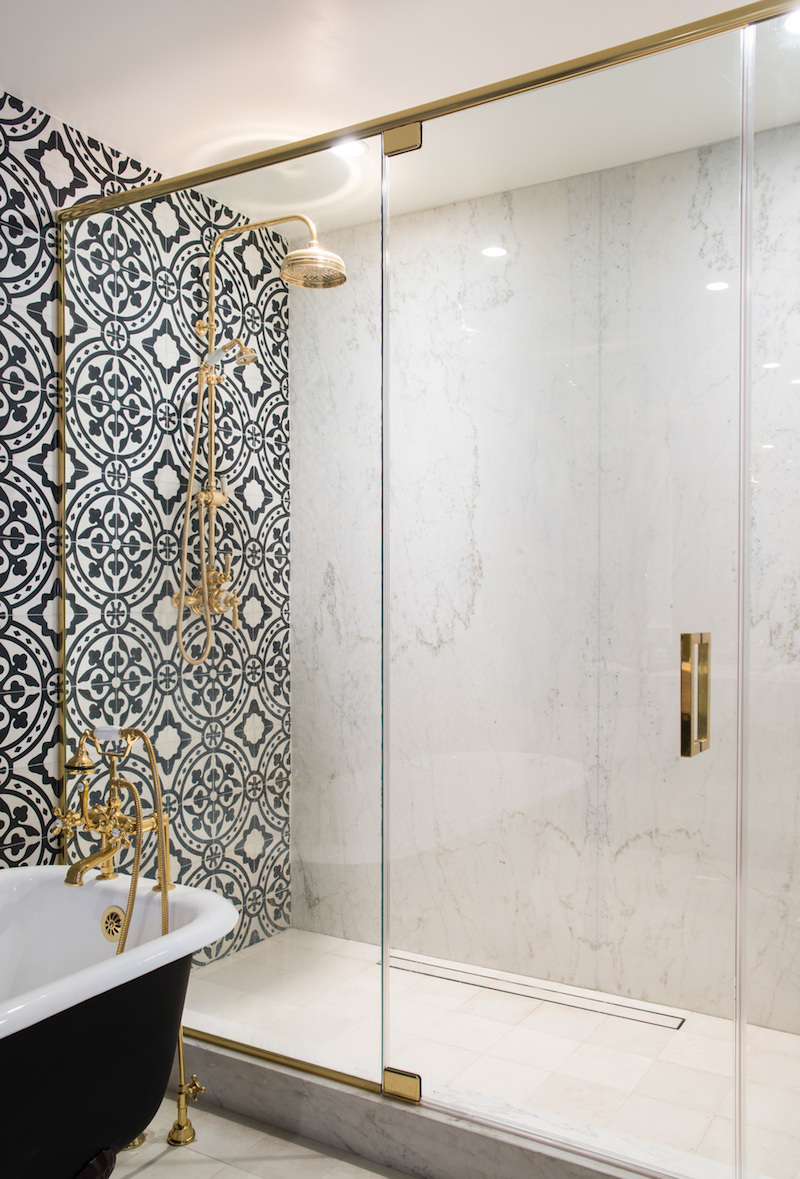 6.I love how this bathroom incorporates black and white tiling with black and white wallpaper. It blends in together really nicely.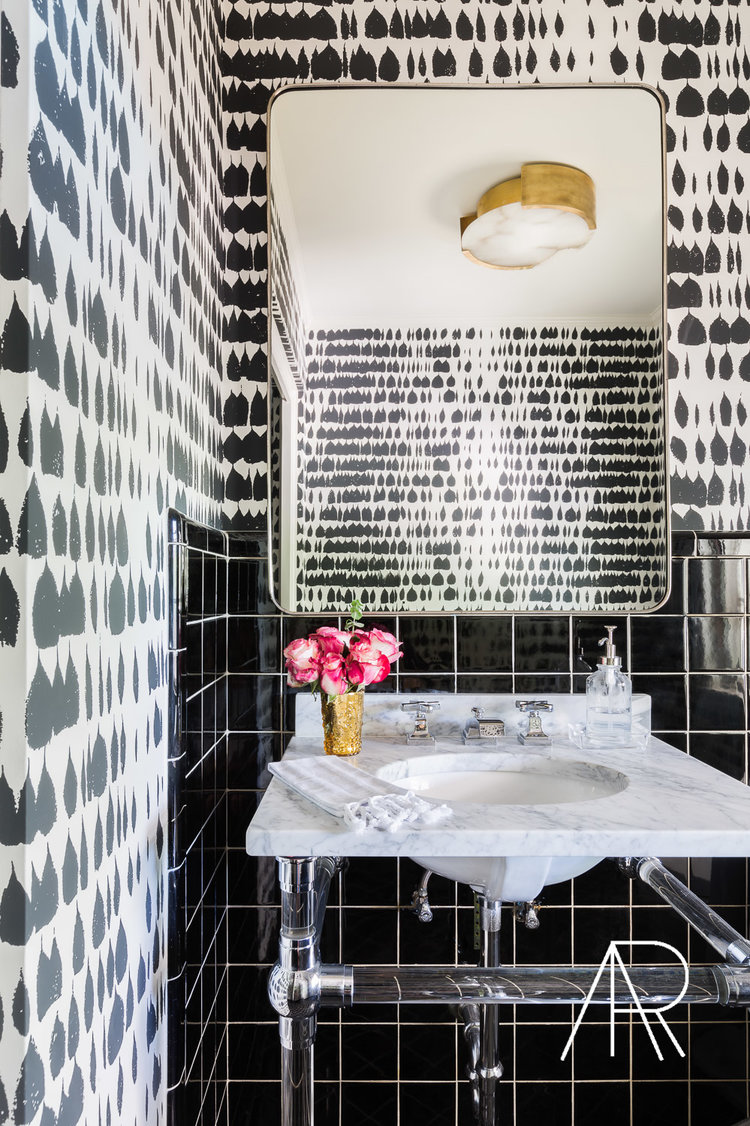 7. I can't decide what I like more about this bathroom – the ceiling window or the gorgeous shades of blue tiling.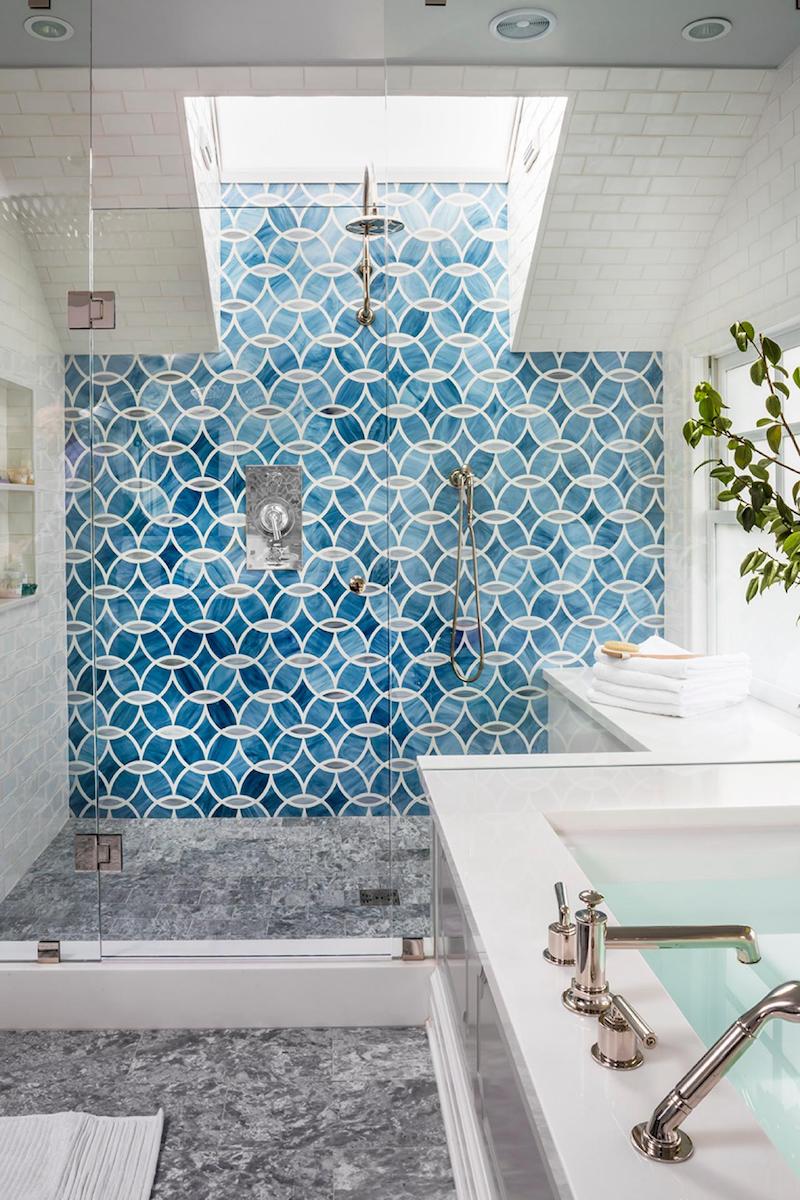 8. A monotone neutral bathroom can really set a nice relaxation mood!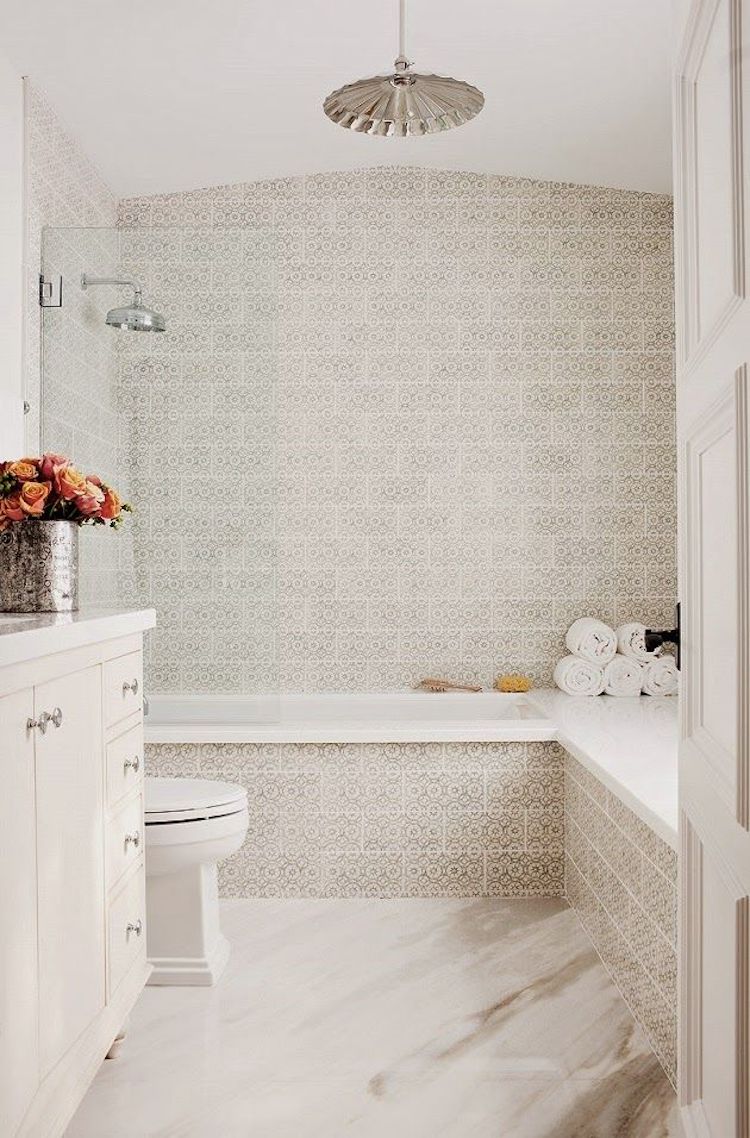 9. I think this is a great example of mixing black, gold and white. Normally most designers would keep the fixtures and mirror frame under the same finish, but I think the gold mirror and black faucets work really well together here!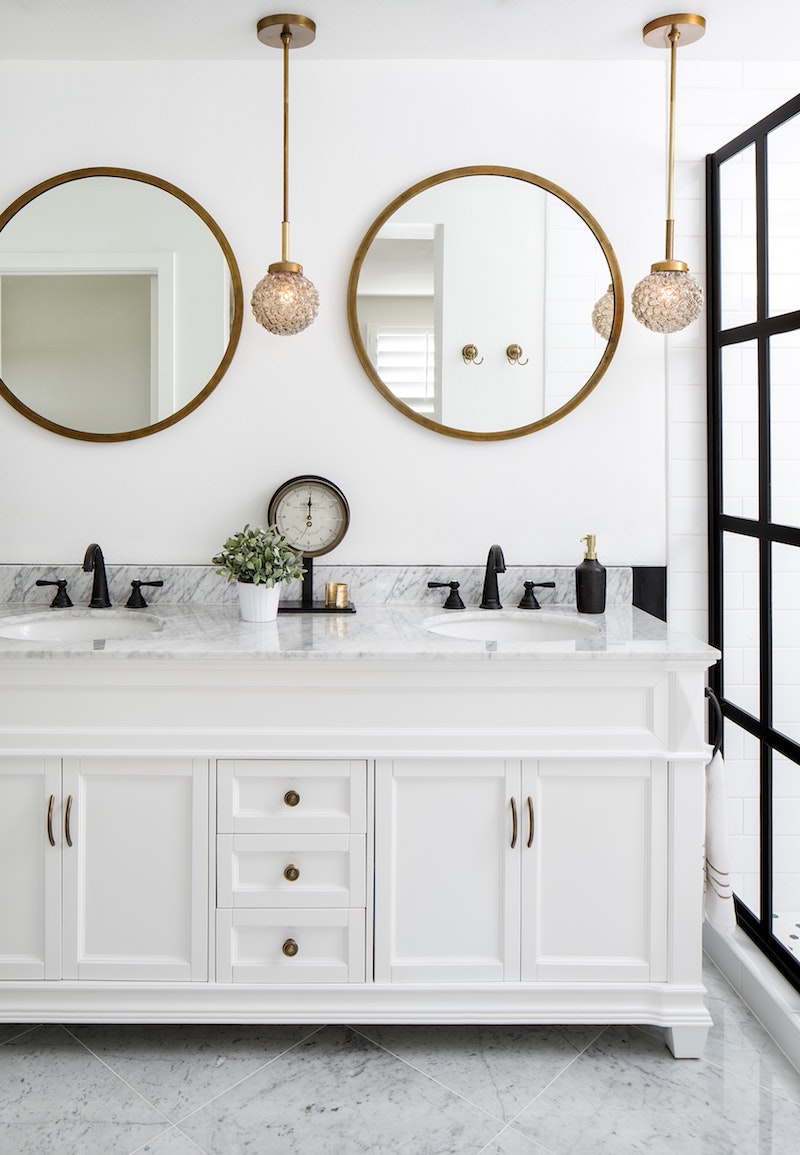 10. Using blue tile selectively in a rectangle above the tub was the perfect choice here!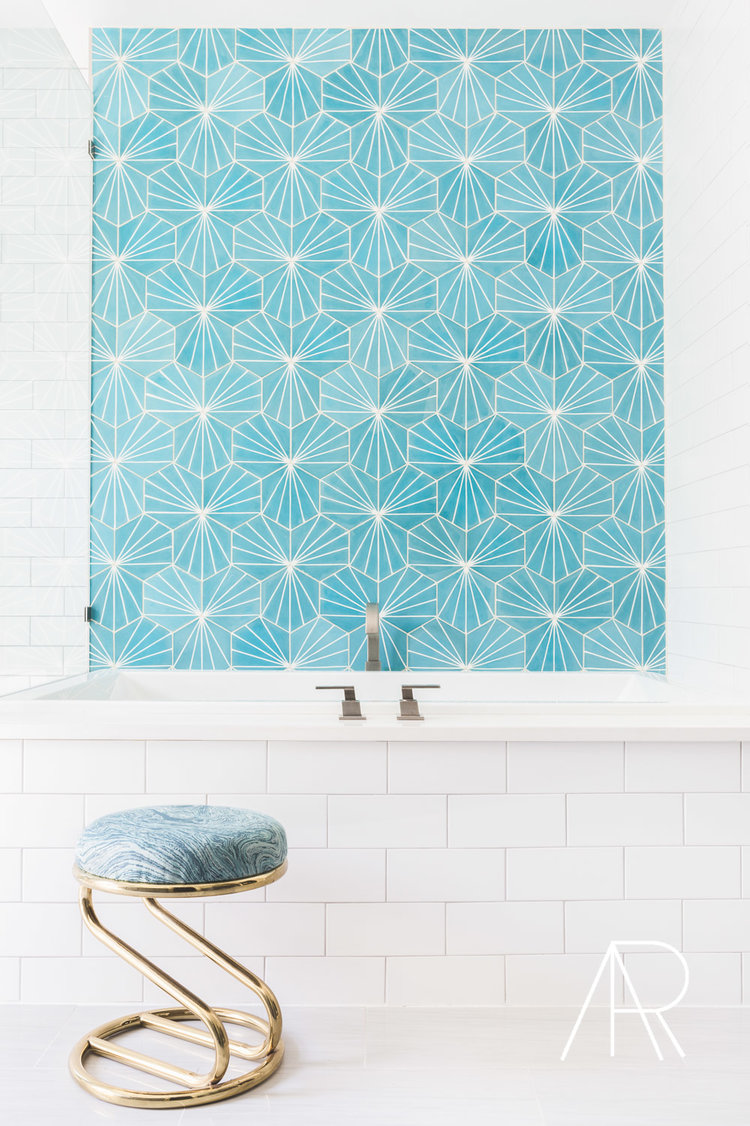 11. Marble and gold is always an awesome combination for a bathroom. Check out these marble bathroom vanity ideas.
12. I haven't seen black floor tiling in a bathroom done this well in a while!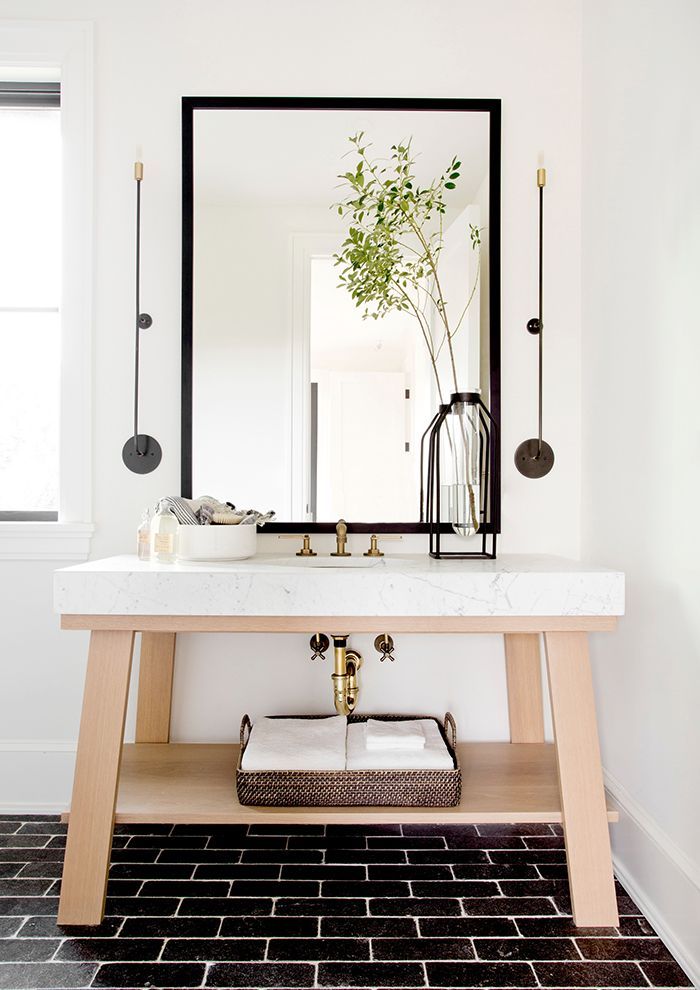 13. I love the country feeling of this bathroom with mint green paneling on the walls. The color is so refreshing like toothpaste! :)
14. This double vanity with vessel sinks are even more gorgeous with the gold fixtures.
15. Marble wins. Every. time.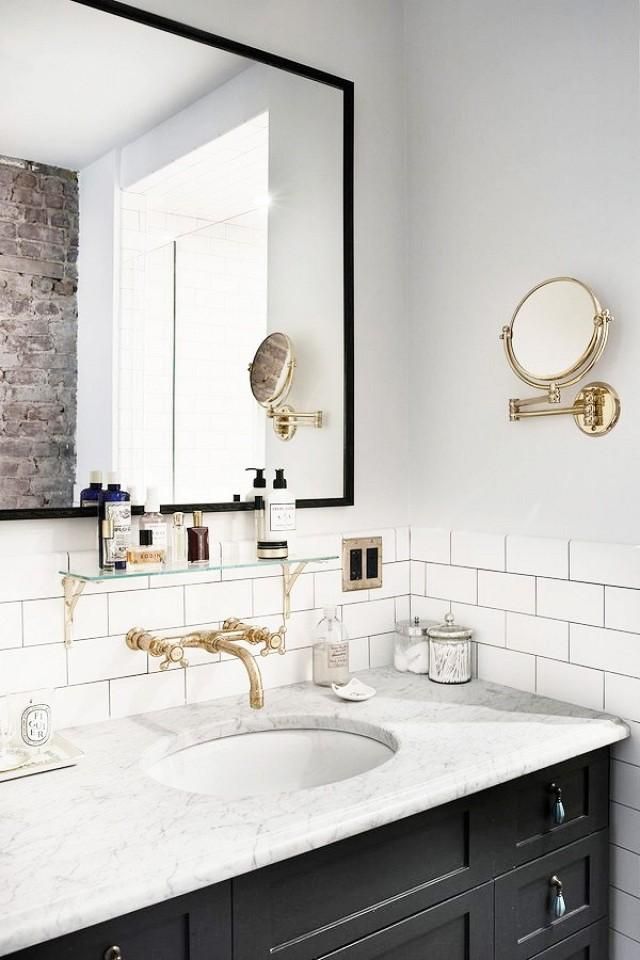 16. Another example of selectively using colored tiles in the bathroom. These turquoise subway tiles really make the shower area pop!
Hope you enjoyed this post! If you are looking for more bathroom inspiration, check out our Pinterest board!