Could you design and style a room from start to finish in just 6 weeks? That's exactly what Cassie from Hi Sugarplum did with her Texas dining room. I'm pretty sure if you gave me six months, my room still wouldn't look this good! Not only is she a speedy designer, but she also knows how to mix her colors. From the royal blue chairs to the aqua wallpaper, to the purple artwork and lamps, to the yellow curtains and finally the pink flowers, each piece in this room is uniquely attractive without overbearing to the other elements.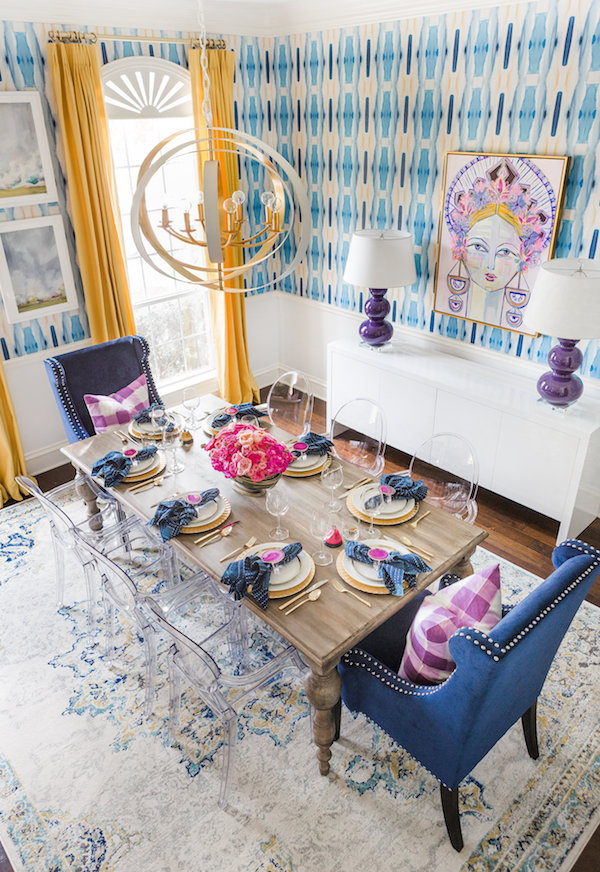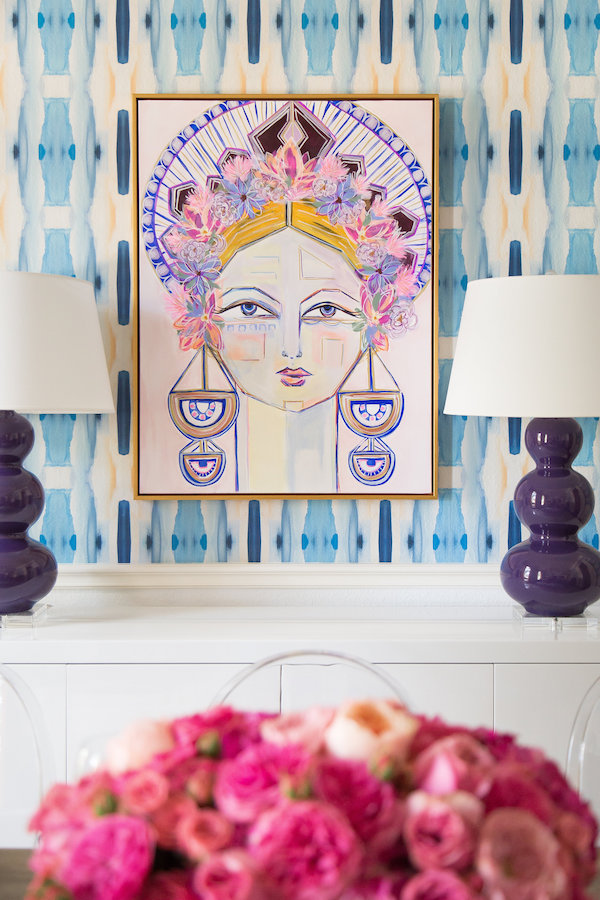 All images via Hi Sugarplum / Photography by Mary Summers
The wallpaper is by Ann Jackson, the artwork by Juniper Briggs, and the Bosphorus rug is from Rugs USA. What is your favorite part of the room? Would you design it differently?