These Thanksgiving wall decor and art ideas will help you decorate your home for the big November feast. Whether you are looking for 'Grateful' wall signs or turkey wall art, there is sure to be a great Thanksgiving wall decorating idea here for you!
Don't miss our ultimate guide to Thanksgiving home decor ideas as well if you are hosting Thanksgiving lunch or dinner this year.
Thanksgiving Wall Decor & Art
Without further ado, here are the best Thanksgiving wall decorations and artwork you can buy online. Many of these wall decor ideas have themes around being grateful, eating lots of good food, and creating a welcoming spirit!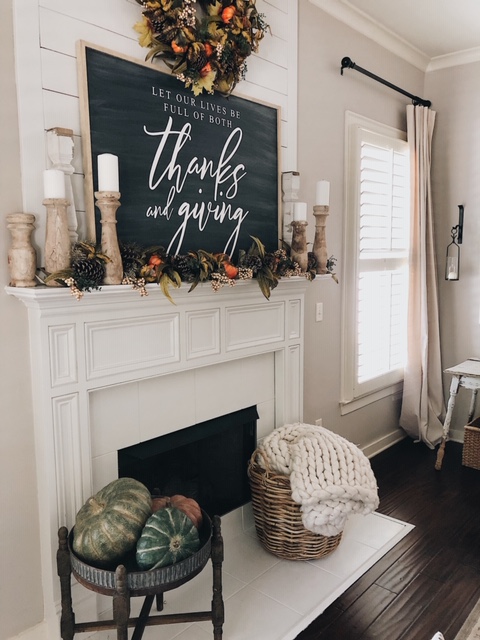 More Thanksgiving Decor Ideas
Keep getting inspired for Thanksgiving with these related decorating ideas: