If you are hosting Thanksgiving this year, you might be looking for the best Thanksgiving centerpieces to place on the center of your dining room table. The centerpiece helps decorate the table before the food arrives. It helps you create a beautiful dining room presentation. You may want to remove the centerpiece before serving your Thanksgiving meal if you have a dining table on the smaller side! In any case, centerpieces are really beautiful to look at and I'm sure your guests will appreciate the thoughtfulness behind the perfect centerpiece. 
Be sure to check out our brilliant list of Thanksgiving decorating ideas for your home!
Thanksgiving Centerpieces
Check out our selection of amazing Thanksgiving centerpieces you should buy for your dining room this November! If you prefer not to spend money, then you can also try to make one of these DIY Thanksgiving centerpieces and craft your own piece for very little money!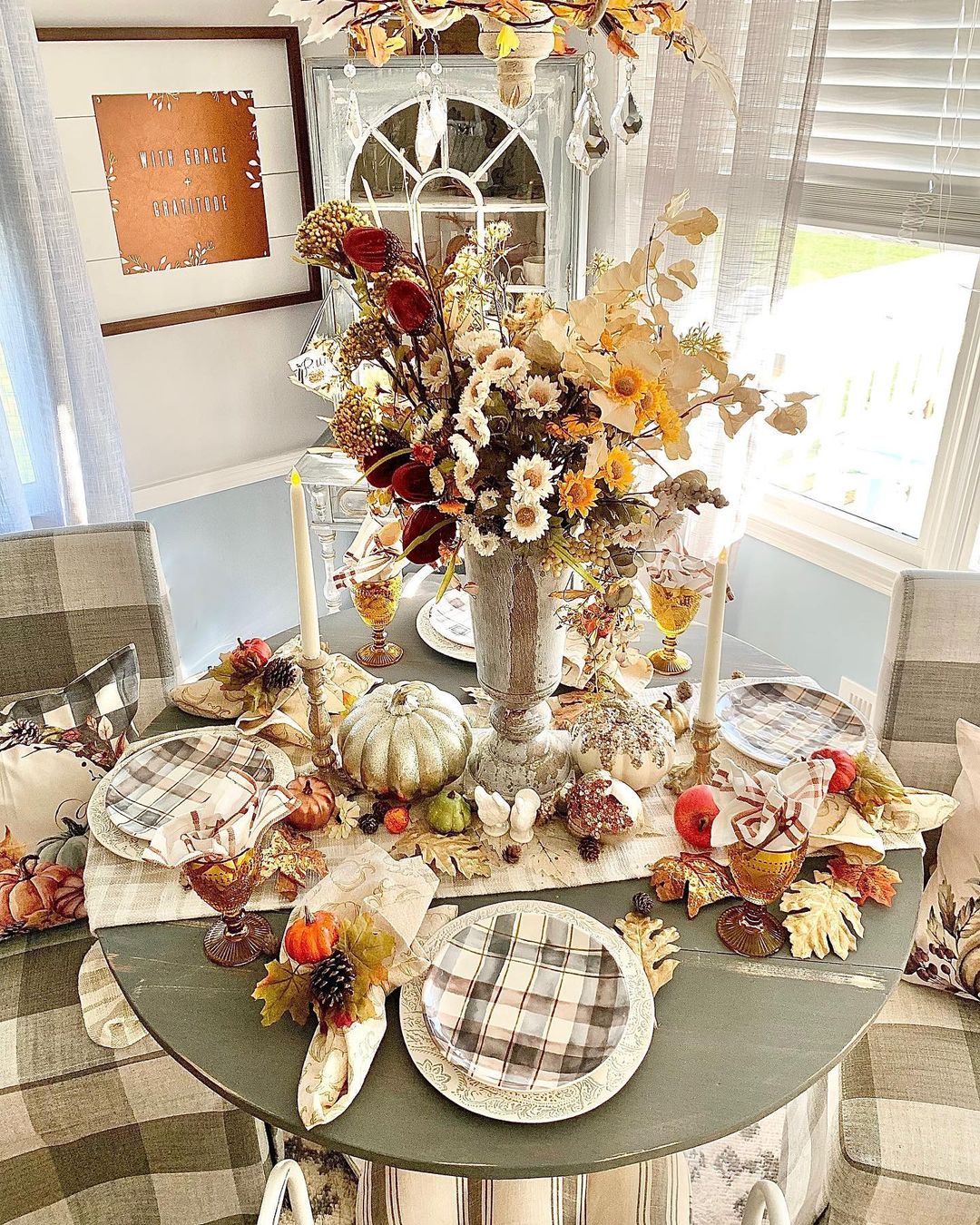 More Thanksgiving Home Decor Ideas
Keep decorating your home with these related Thanksgiving home decorating ideas: