Do all the cool people live in Nashville?
It would seem so. Take a tour of A Beautiful Mess blogger Elsie Larson's lovely Tennessee home! Step inside her world of cotton candy pink vintage telephones and shimmering gold polka-dot wallpaper.
There's a pink bedroom ceiling and a turquoise living room floor, just a few of the non-traditional color choices by Larson! I particularly love the dining room – where Larson chose a bright pink floral wallpaper to draw the eye. She smartly decorated this room with understated pieces like a white dining table and chairs. The Jane Birkin black and white artwork on the wall is likewise an ideal choice for the wall.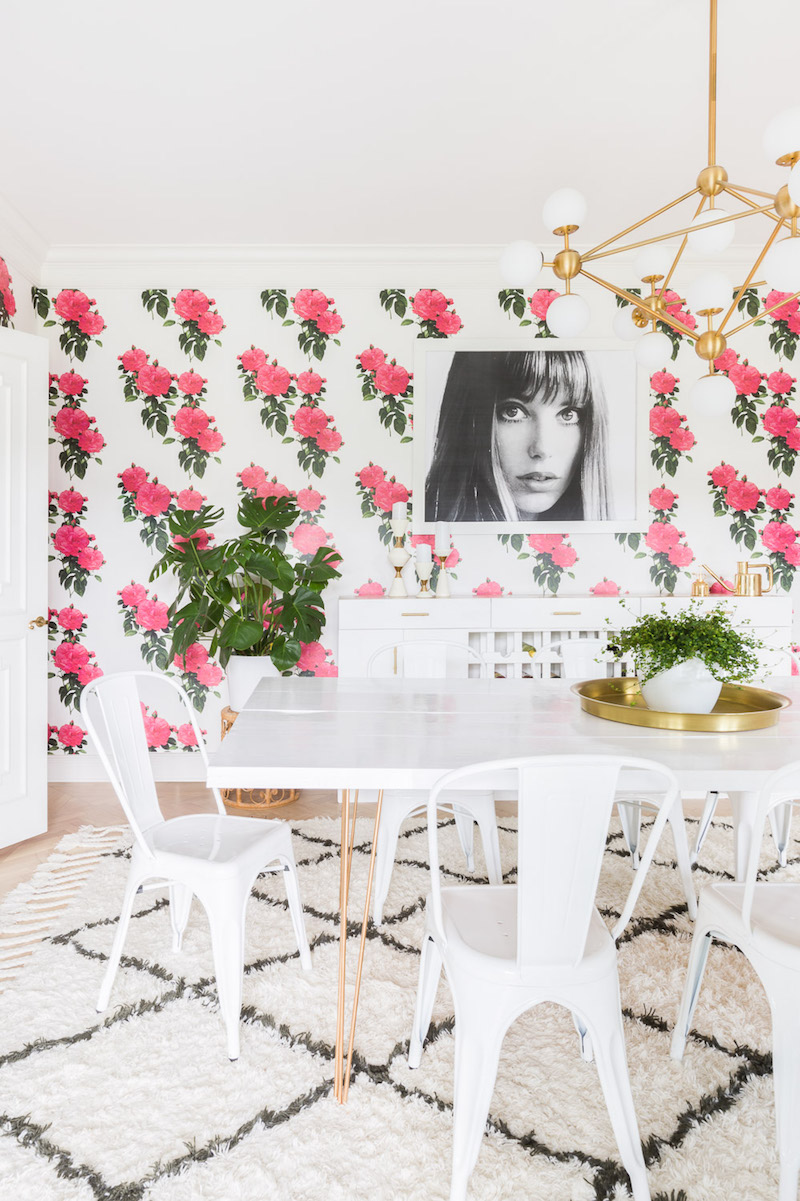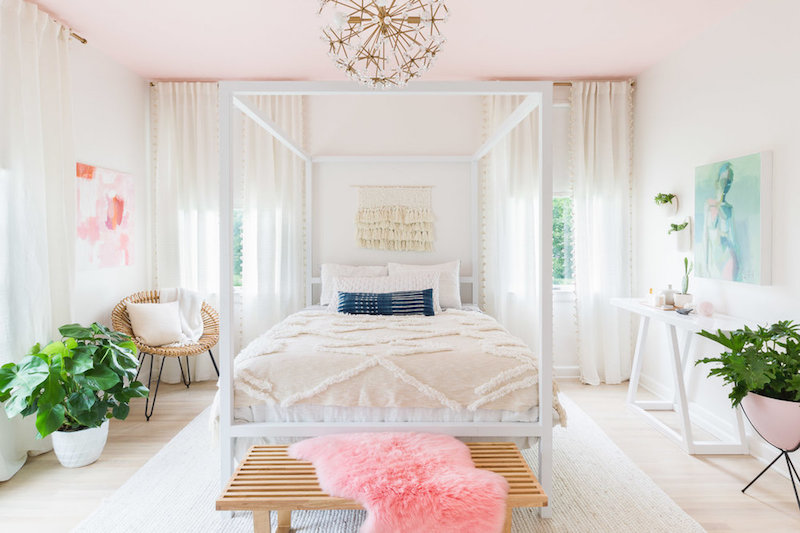 Which room was your favorite?
Images via Domino & Alyssa Rosenheck