Today I'm sharing three featured bathrooms of Atlanta Homes & Lifestyles' 2016 Bath of the Year contest. Each one of these serene spaces has its own unique style – from feminine classic to vintage elegance, to modern masculinity. Take a peek with me below…
1. This glamorous bathroom has a subtle palette of faded grey and blush pink, which have been carefully integrated throughout the space. Soft pink curtains fall gently behind a freestanding white bathtub – the perfect place to relax after a long day. The soft pink floor tiling near the shower is reflected on the vanity countertops as well.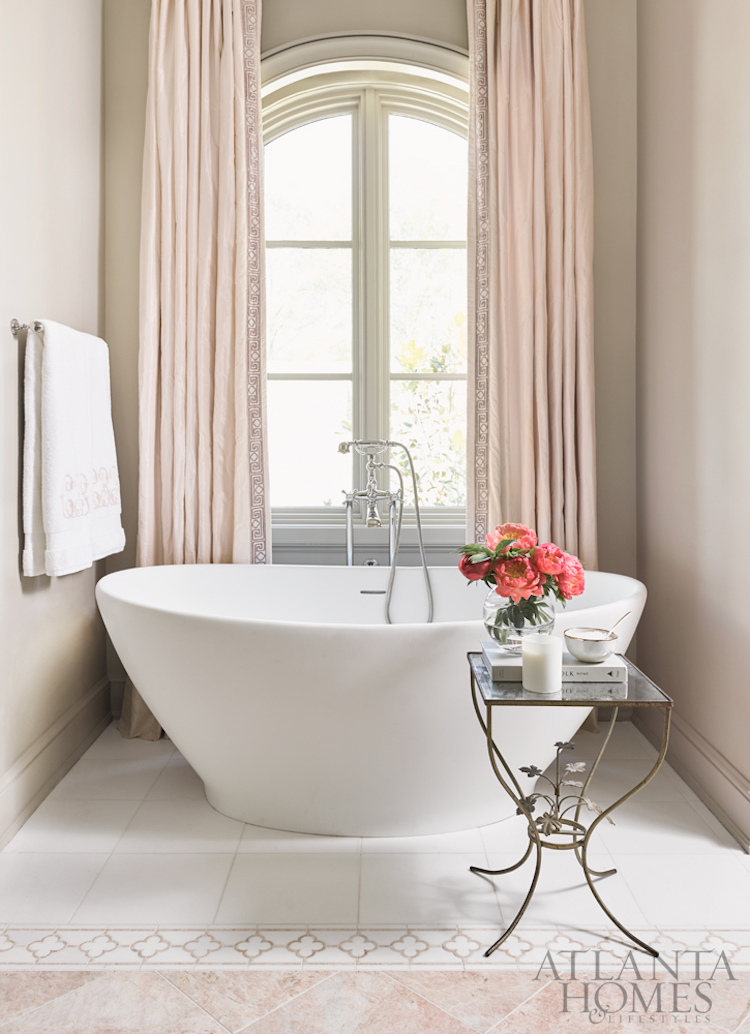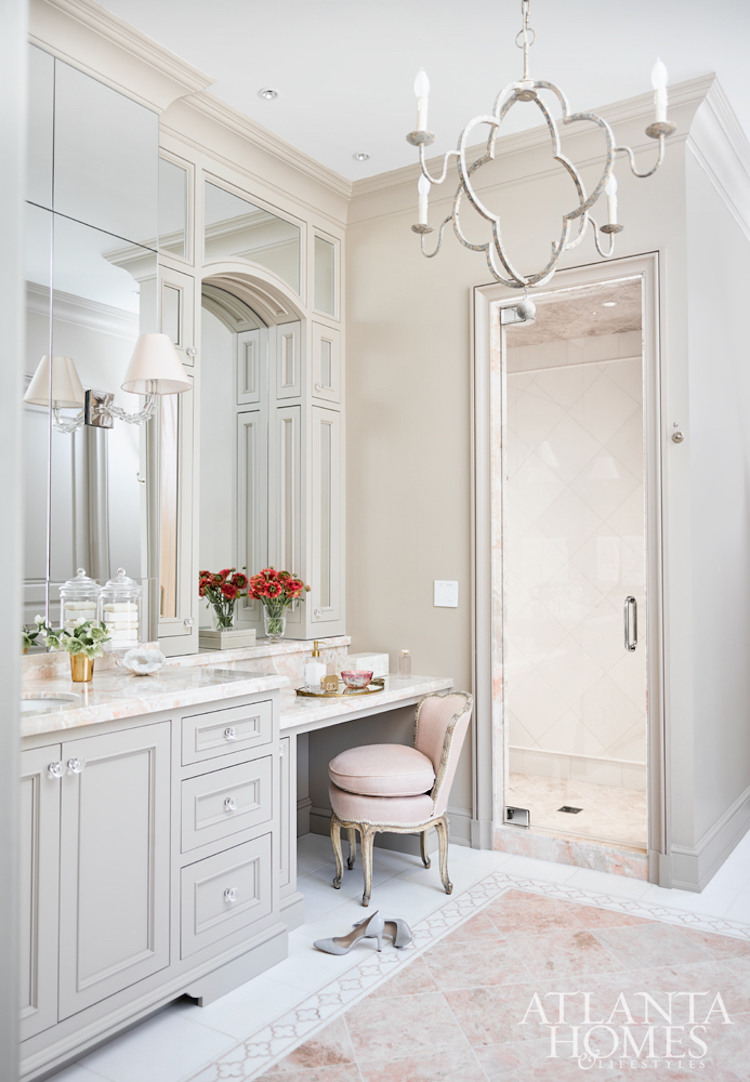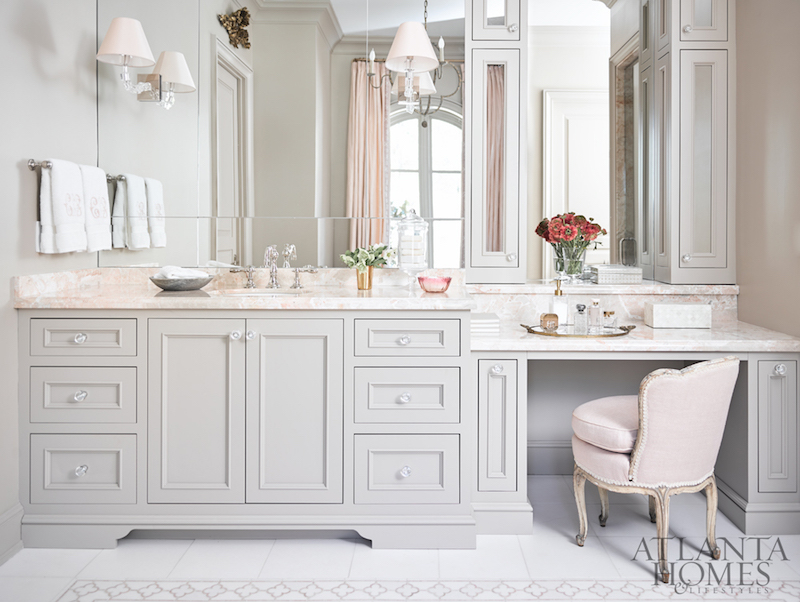 2. Vintage touches like the full-length gilded mirror and crystal chandelier give this bathroom character in an otherwise modern space. The freestanding tub is square in shape, which looks lovely against the dark hardwood flooring. The marble walk-in shower is illuminated by upper windows where light can stream in.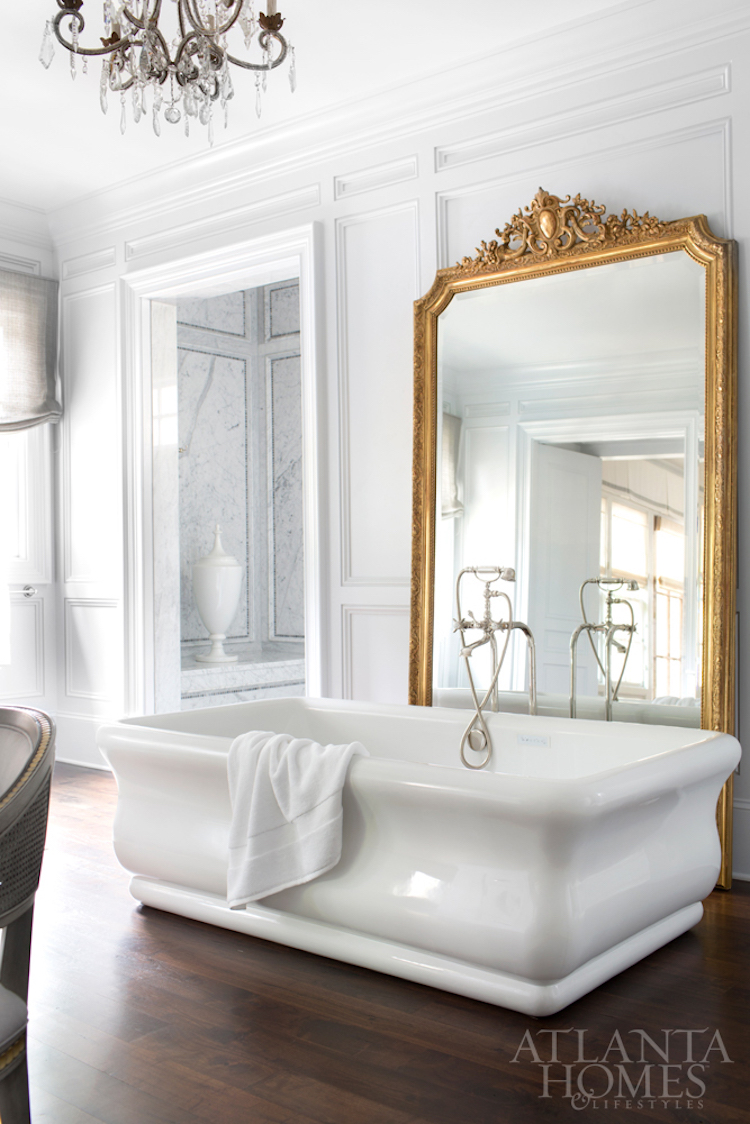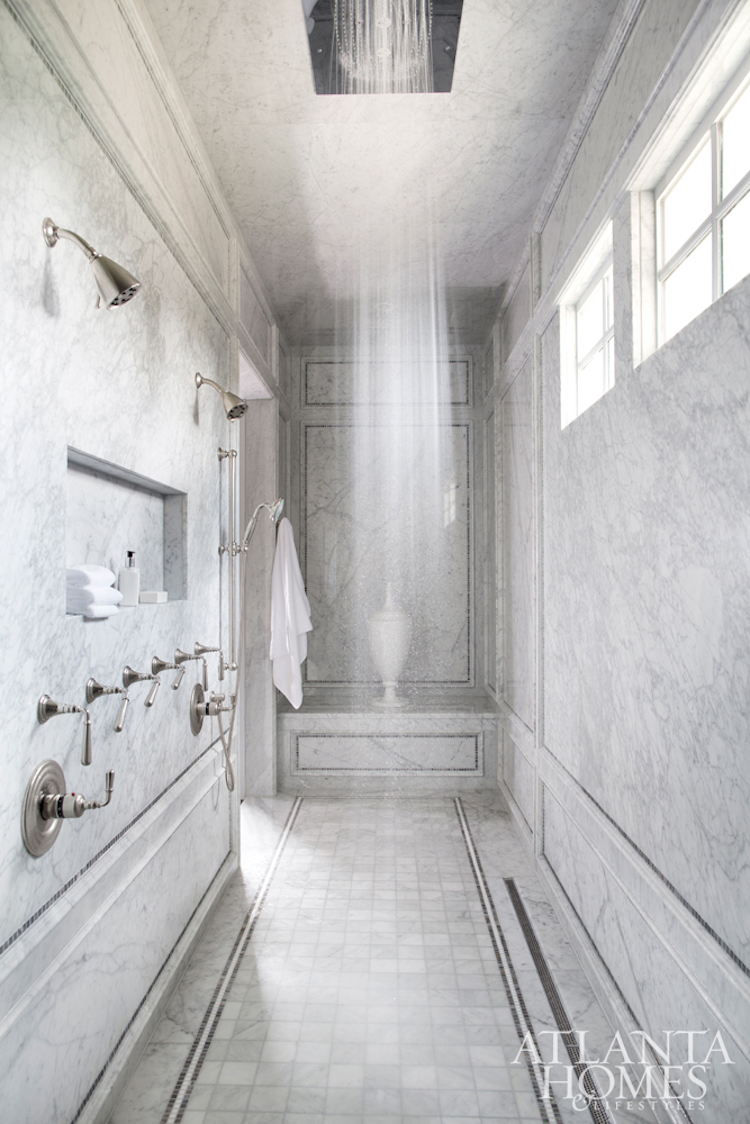 3. The last space combines natural elements like wood and stone to create an earthy space reminiscent of nature. The wood cabinets and stone countertops stand out against the clean white walls. A metallic-tiled shower wall beautifully reflects the light inside the room.
Which one is your favorite?