Curious about the sideboard, credenza and buffet difference? I started this blog a little over two years ago, and since then, I've learned a lot about interior design and furniture. I'm not ashamed to admit that I had no idea what a sideboard, credenza or buffet was until a couple months ago, let alone the differences between them!
So today I'm going to talk about the difference between each one, and why they are so great for your home. Sideboards, credenzas & buffets are typically used inside the common rooms of your home: think the dining room or living room mainly. They are generally low to the ground, short, and have very long widths.
Sideboards
Sideboards are cabinets which come waist-high and feature very low to the ground legs, or no legs at all. They tend to be in the living room or even foyer of your home. They're great for storing anything you need in those rooms while keeping them out of sight, as the cabinet doors tend to be solid.

Buffets
Buffets, as the name hints, tend to be placed in dining rooms! They were originally used for presenting food that was going to be shared by a family. They are extremely similar to Sideboards, with the only major difference is their primary location in the dining room.
Some buffets have higher legs, presumably to make it easier for people to reach the food on top. They also tend to have clear glass cabinets so you can see what's inside.
Buffets are great for storing any extra cutlery or tableware you may need during a luncheon or dinner!

Credenzas
Credenzas from the 20th century tended to feature low cabinets on slim legs, which stood very wide and long. The ones from the mid-century modern movement were often made of wood and had sliding doors as well.

Visual sideboard, credenza and buffet difference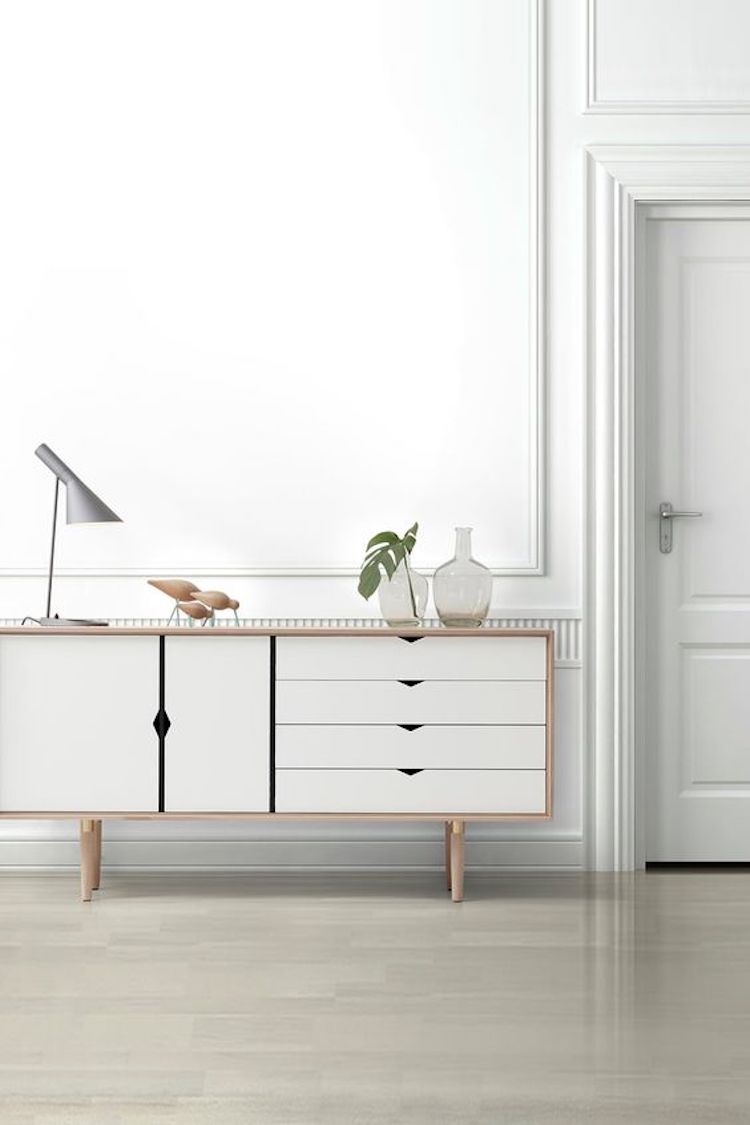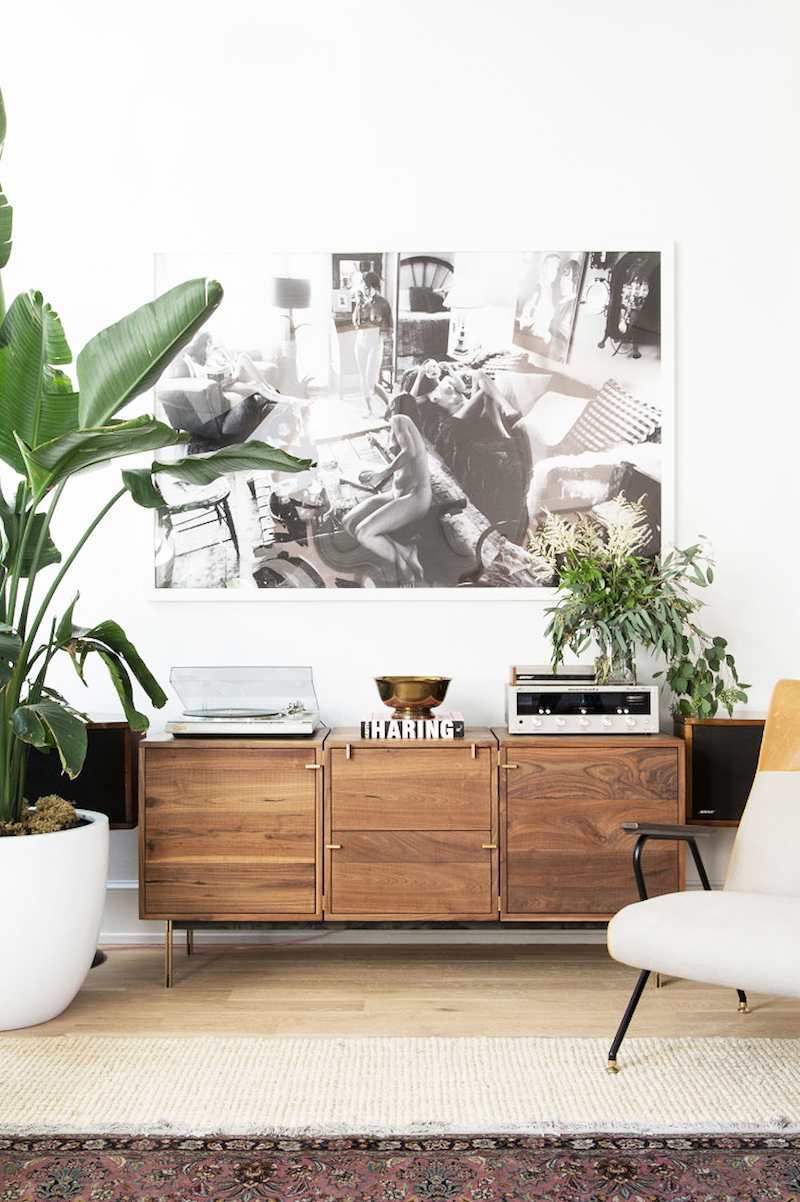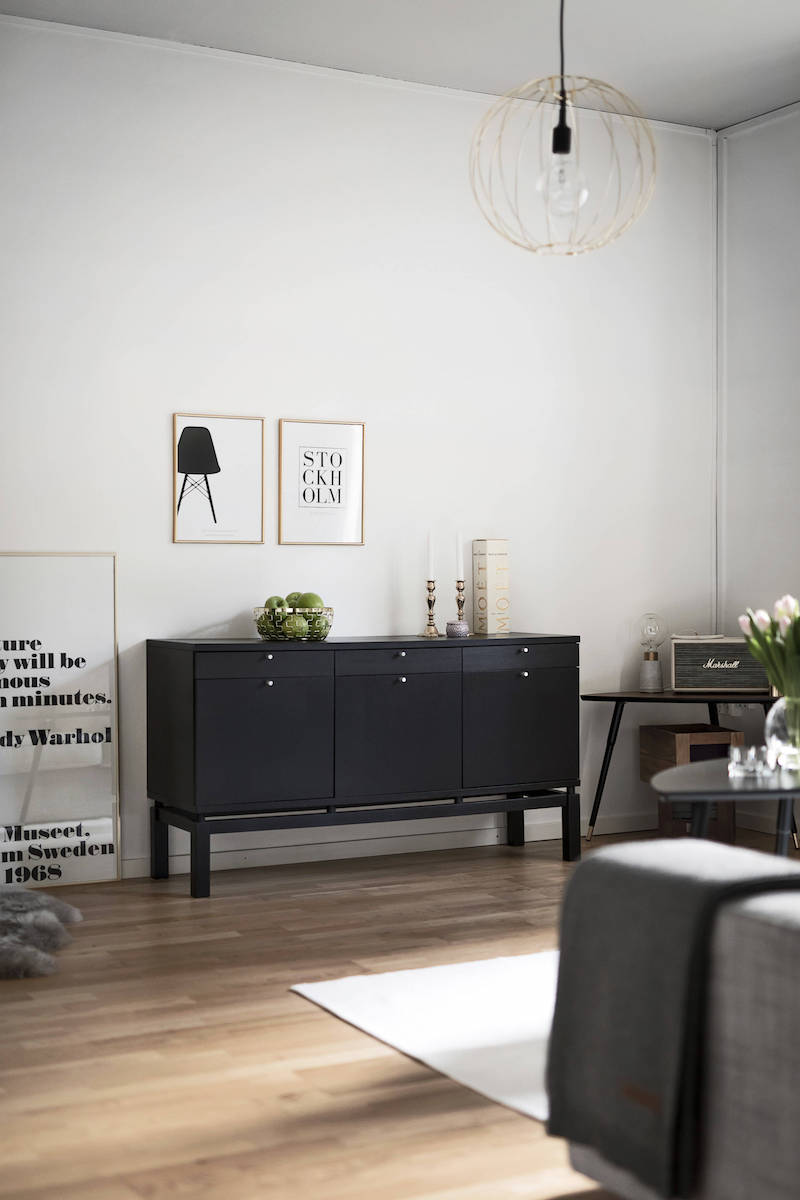 I hope you have a better understanding of the sideboard, credenza and buffet difference now!