Sectional sofas are the perfect sofa for medium to large sized living rooms. When most people imagine their dream living room, there's usually a sectional sofa sitting front and center. A sectional sofa offers extra seating space without placing people too far apart the way accent chairs can.
Sectional sofas are integral to furnishing a cozy, intimate family room or living room. Most often, sectional sofas are found in homes with large families or people who host guests frequently. These sofas can easily accommodate 6 or more people with the right planning!
If you're thinking about purchasing a sectional sofa for your home, then keep reading to discover a few tips and considerations for this type of sofa. I'm confident that with the right research, you can find and purchase your dream sectional sofa and enjoy all the benefits that come with owning one.
Types of Sectional Sofas
There are many types of sectionals and some are even customizable. These are the three most common types of sectionals you can find.
Sectional Sofa with Chaise
These types of sofas are often called "L-Shaped Sofas" because the seat that sticks out from the normal sofa forms an L. This is the most common type of sectional sofa you will find for sale.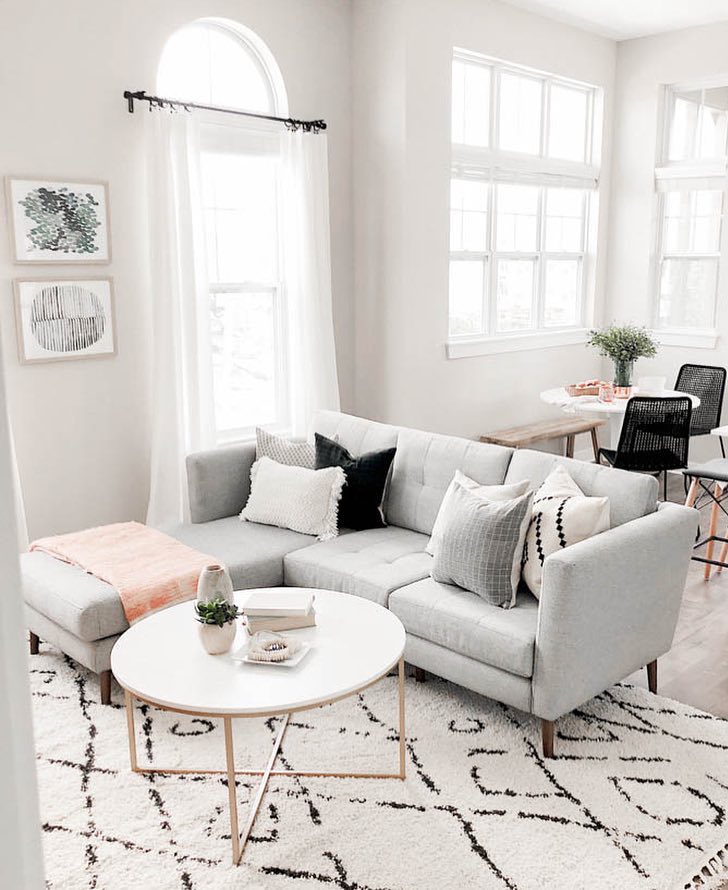 Corner Sectional Sofa
The corner sectional sofa is a symmetrical sofa with two equally long seating areas joined at the corner. These work best in long or square living rooms.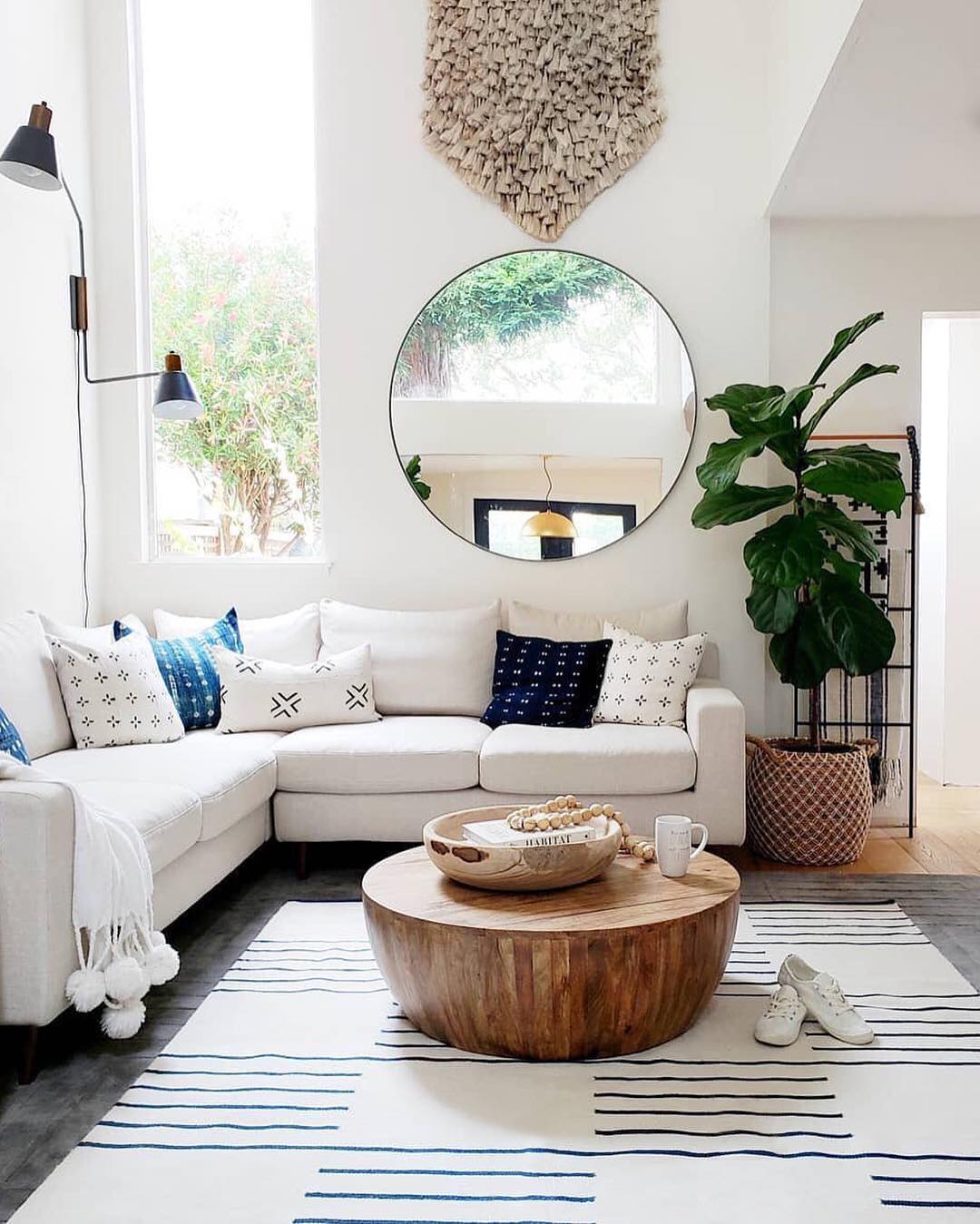 Three-Sided Sectional Sofa
If you have a lot of space, you may wish to purchase a 3-sided sectional which is essentially a conjoined sofa forming a U-shape. 3-sided sectionals foster conversations since people are sitting across for each other. Just be careful with this one – the three sides can close off the room to movement. 3-sided sectional sofas are also called U-sofas.
Left or Right Arm Facing Sectionals
One of the most important decisions you'll have to make when it comes to picking a sectional sofa with a chaise is deciding where it will be placed and which side you prefer to be extended.
Sectional sofas with the right side extended (when facing it) are known as "right arm facing" and sectionals with the left side extended are called "left arm facing."
Sectional Sofa Materials
Sectional sofas come in a variety of upholstery materials, just like regular sofas.
Leather
Tufted
Velvet
Slipcovered
Before Buying a Sectional
The most important thing you MUST do before buying a sectional sofa is to measure everything! Sectionals can easily overwhelm a room if you haven't properly measured the space and attempted to see how it will fit inside your room. You may want to move extra chairs or other furniture to stand in for a sectional you're thinking about buying. Make sure you have enough room to properly move about the space before deciding to buy.
Purchasing a sectional sofa is a big decision, but when correctly planned, it can be an amazing addition to your living room furniture!
Where to Buy a Sectional Sofa
There are many high-quality sofa companies to shop from and find your dream sectional sofa. We rounded up a list of the most amazing sofa brands for your convenience!
---
I hope this post helped you decide which sectional sofa is right for your home. Purchasing a sofa is never easy, but we're here for you if you need help! If you're designing for a small living room, then don't miss our guide to sectional sofas for small spaces.
Happy sofa hunting!