Nothing perks up a kitchen quite like a pop of pretty pink! If you're looking to add a fun, feminine touch to your cooking space, integrating shades of pink into your kitchen design is a fabulous way to inject color, whimsy, and personality.
Today I'm sharing my favorite tips and inspiration for bringing pink hues into your kitchen in stylish, innovative ways. From blush to bubblegum, rose to ruby, pink offers endless options to infuse cheer into the heart of your home.
Read on for ways to implement pink kitchen cabinets, accessories, artwork, textiles and more. I'll provide examples of modern, vintage, rustic and contemporary pink kitchens to spark your creativity.
With the right balance of pink accents, this lively color can enhance your kitchen's aesthetic in a fresh yet classic way. Let's explore how a touch of pink can add flair to your kitchen!
Kitchen Counter Chairs
Opt for pink upholstered stools or chairs around a kitchen island or breakfast bar. Pink dining chairs around a kitchen table also complement the color scheme. From blush to fuschia, padded pink chairs add comfort and color. Choose wooden chairs with pink cushions or fully upholstered chairs to tie in pink kitchen decor.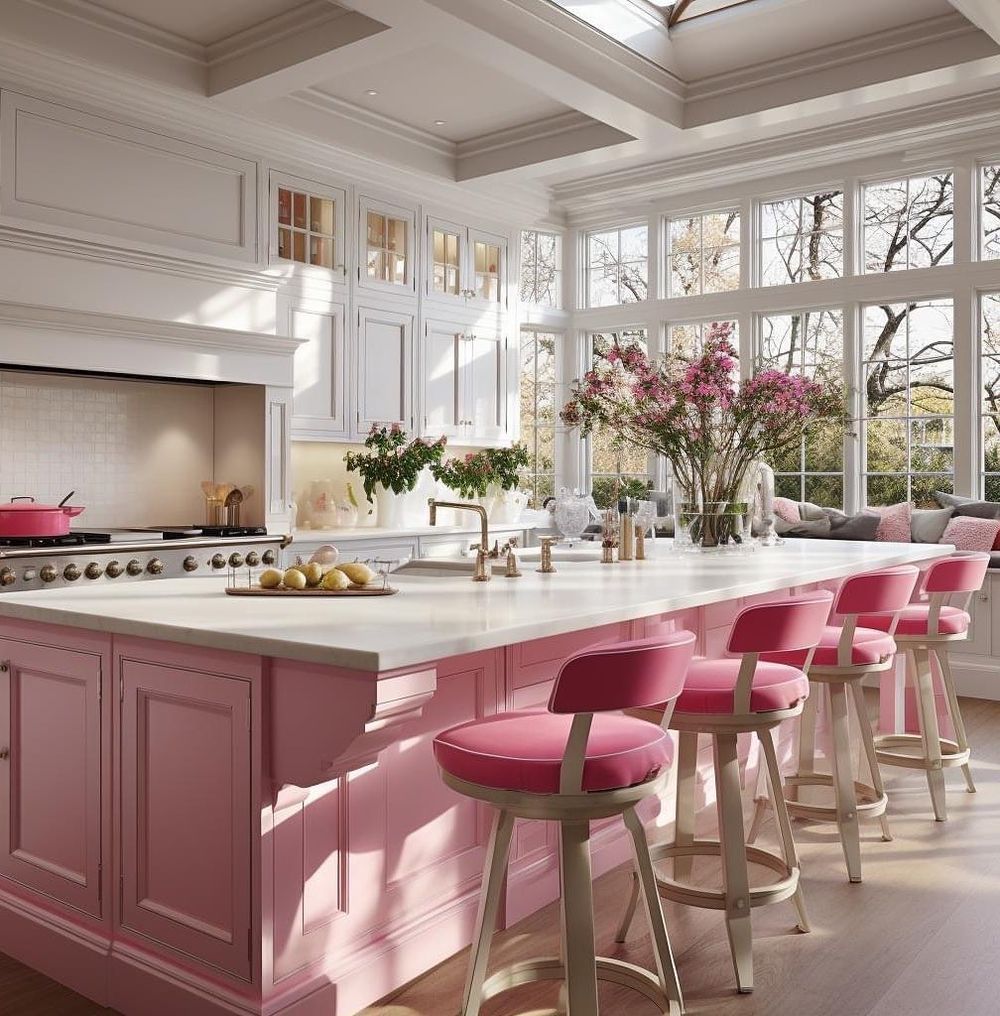 Kitchen Island
Painting or staining the kitchen island pink is an easy way to incorporate color. A light pink island pops against white cabinets and natural wood countertops.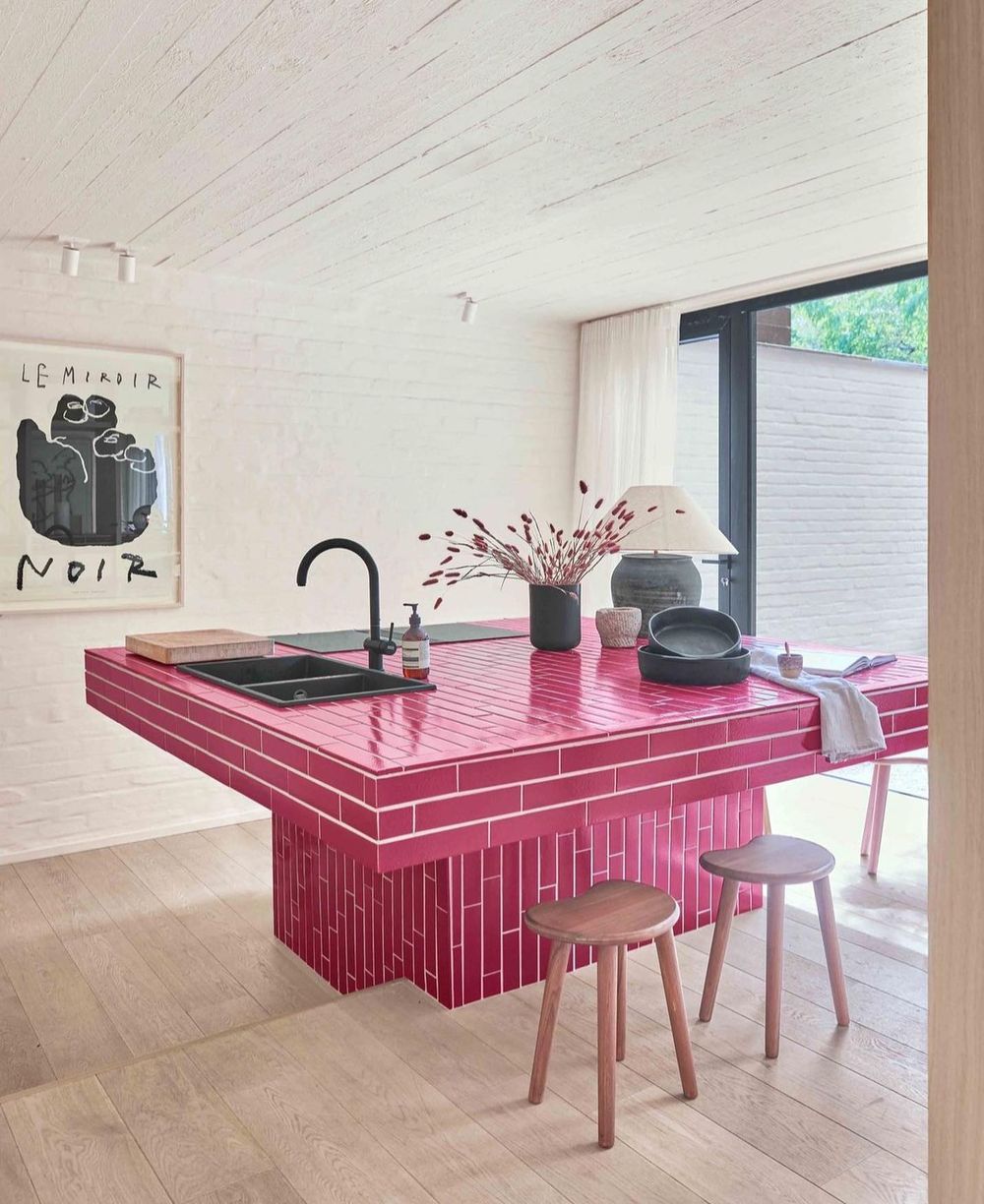 Kitchen Cabinets
Cabinetry can be painted or replaced with pink cabinets for a fun, playful look. Options include light pink, deep pink, or two-toned cabinets with pink lower cabinets and white uppers.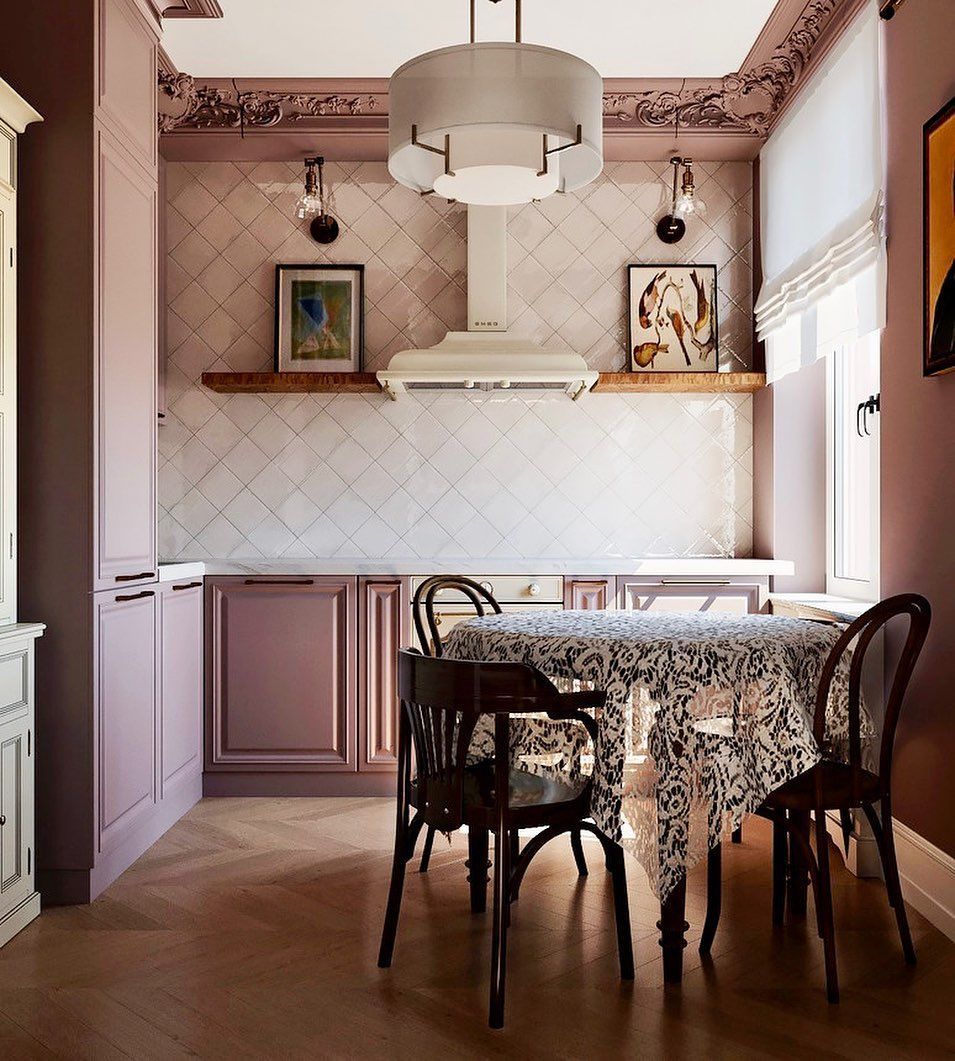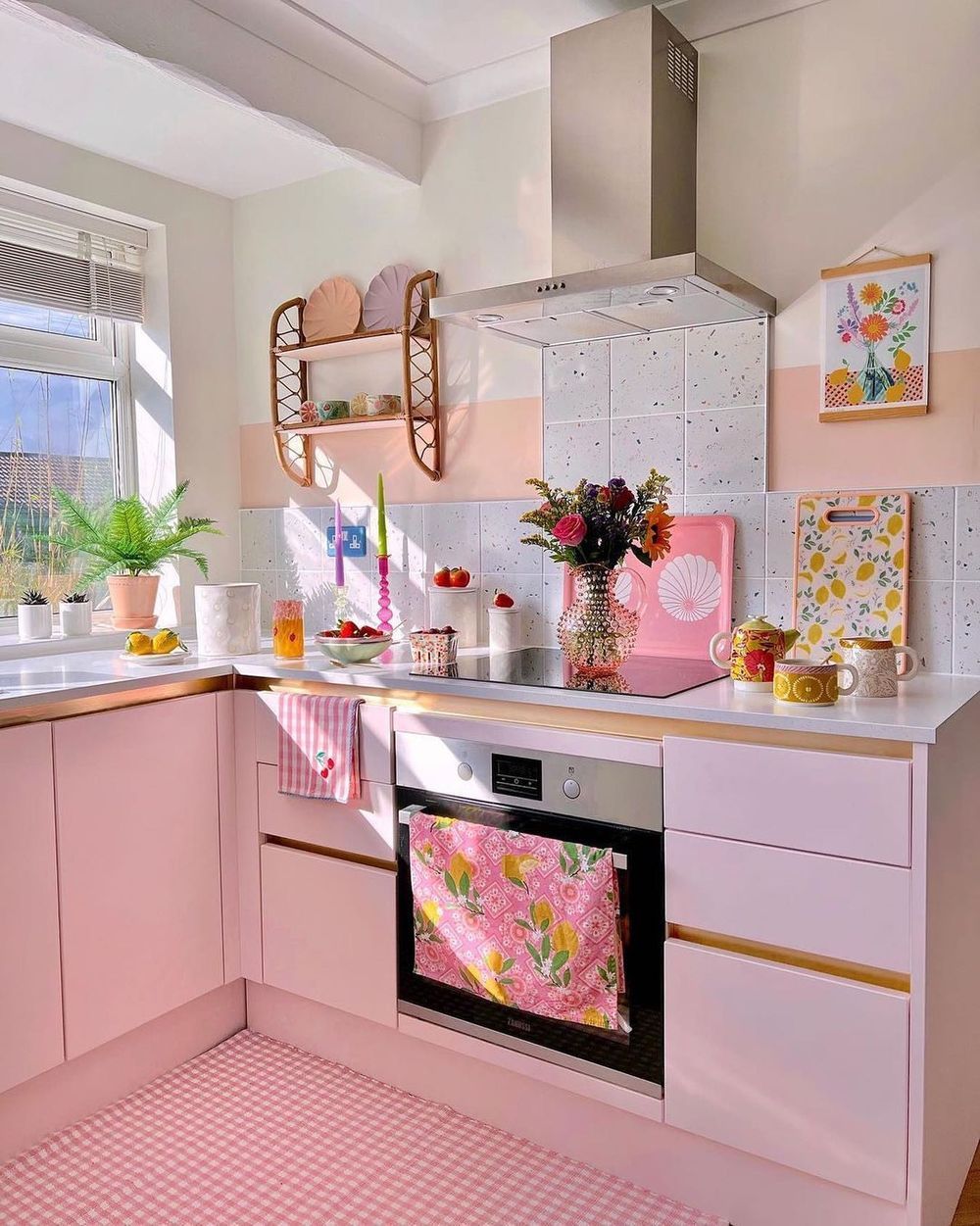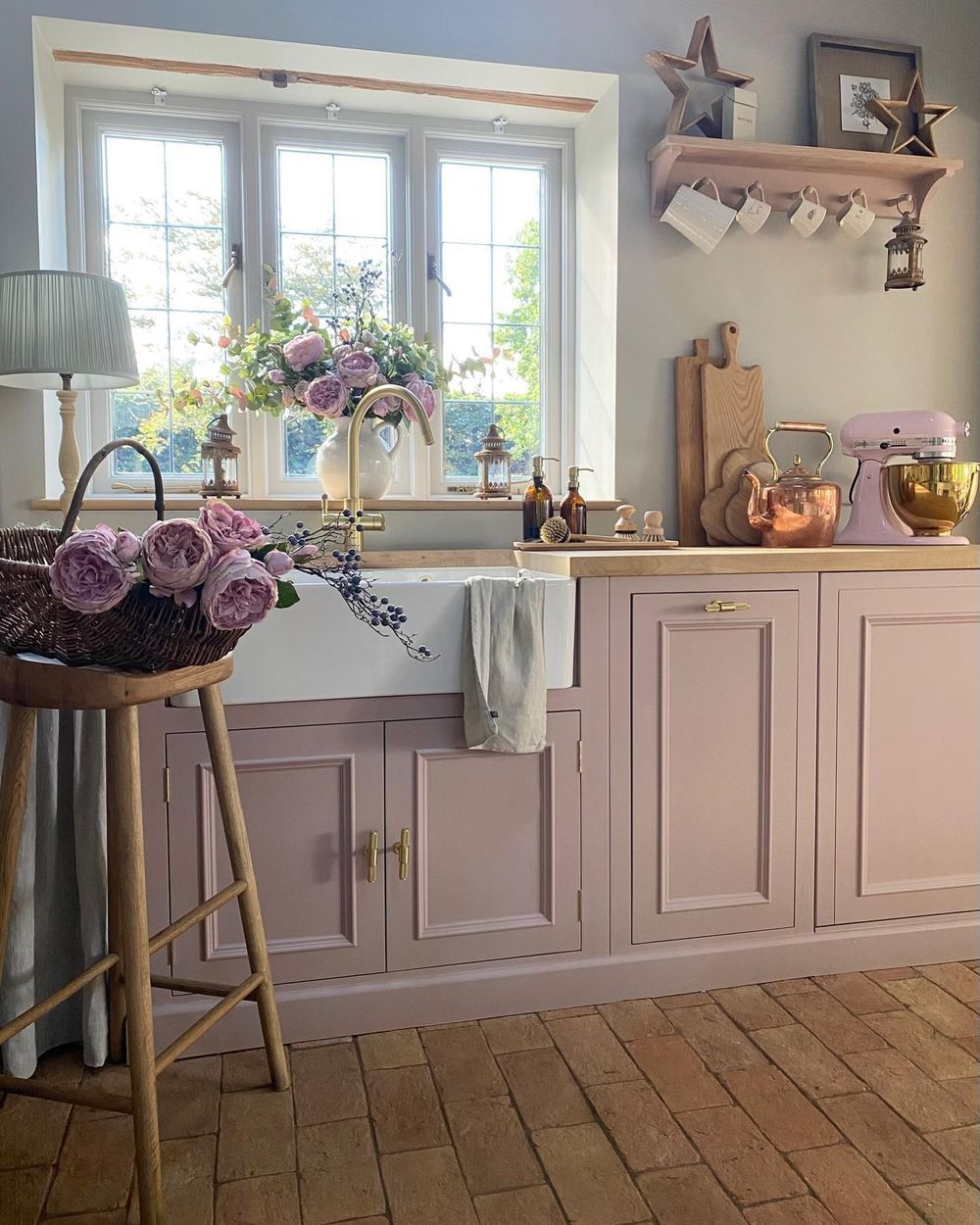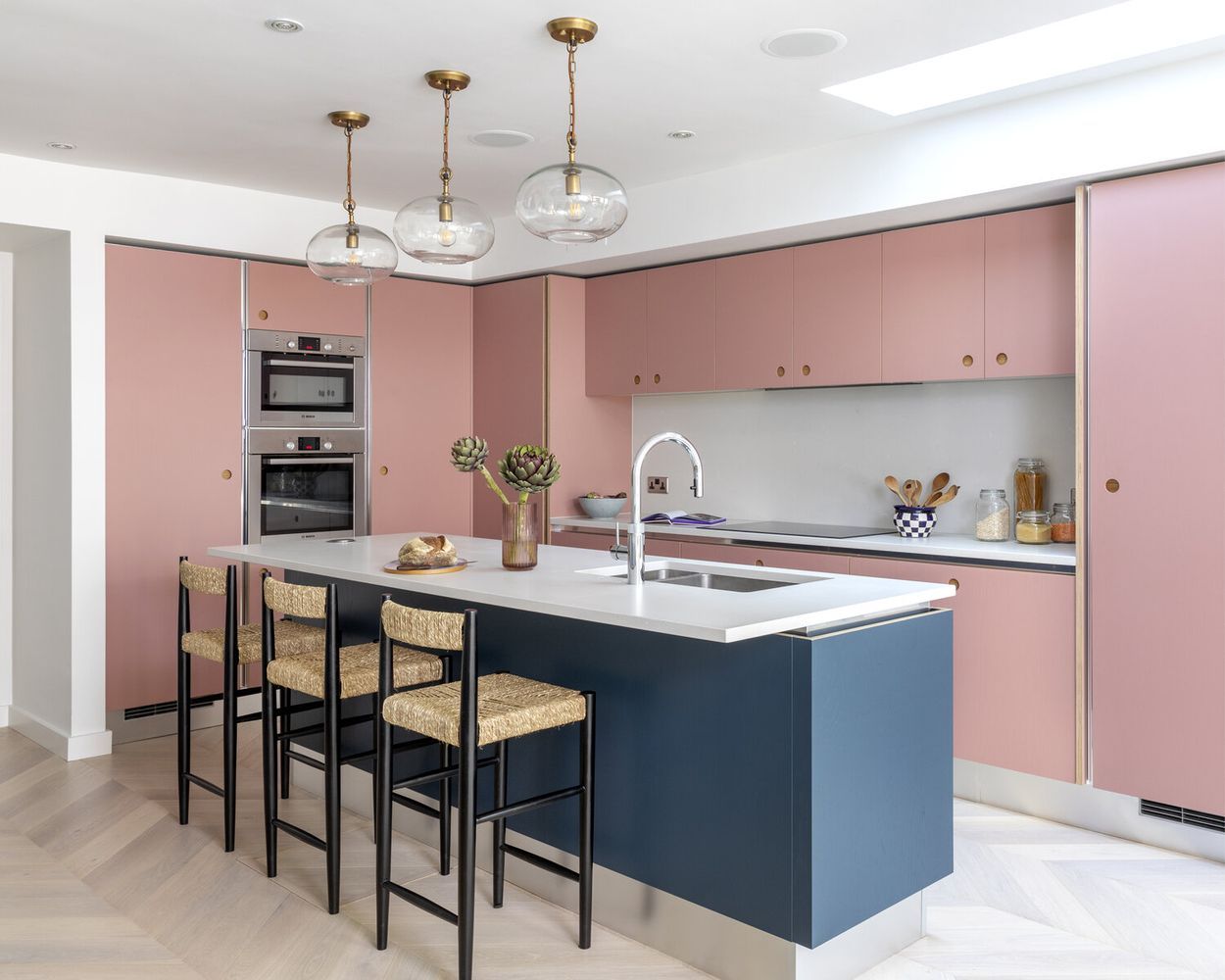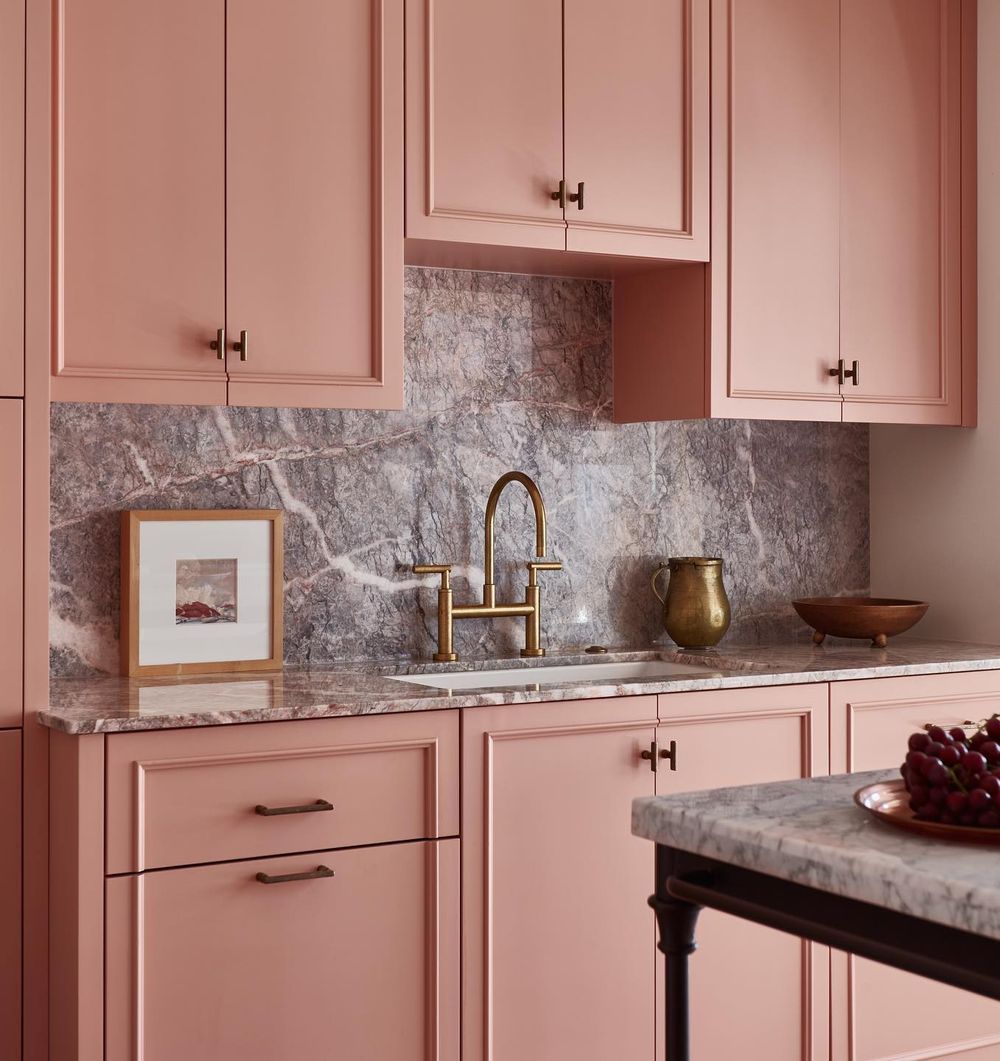 Kitchen Countertops
Quartz, onyx, marble, or granite countertops can have pink undertones or patterns for a natural vibe. there are also pink solid surface options.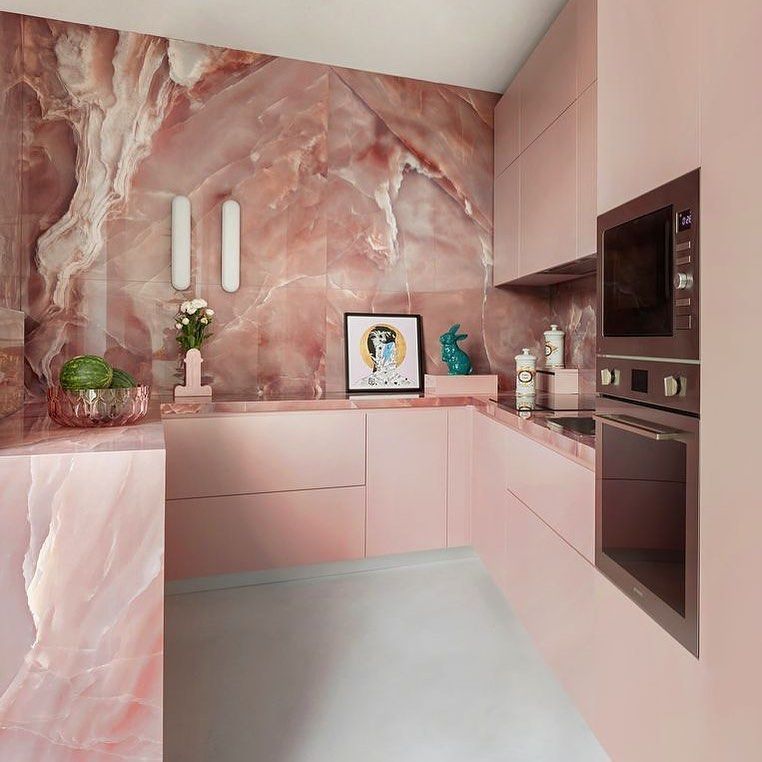 Kitchen Backsplash
From rectangular subway tiles to moroccan fishscale tiles, backsplashes come in every shade of pink. A backsplash is a simple DIY way to inject pink.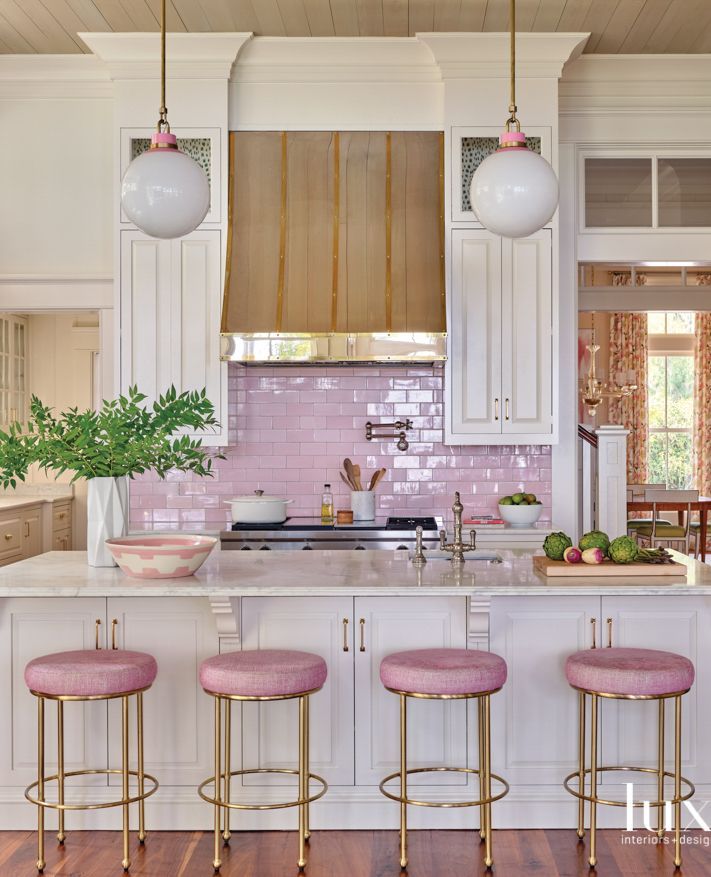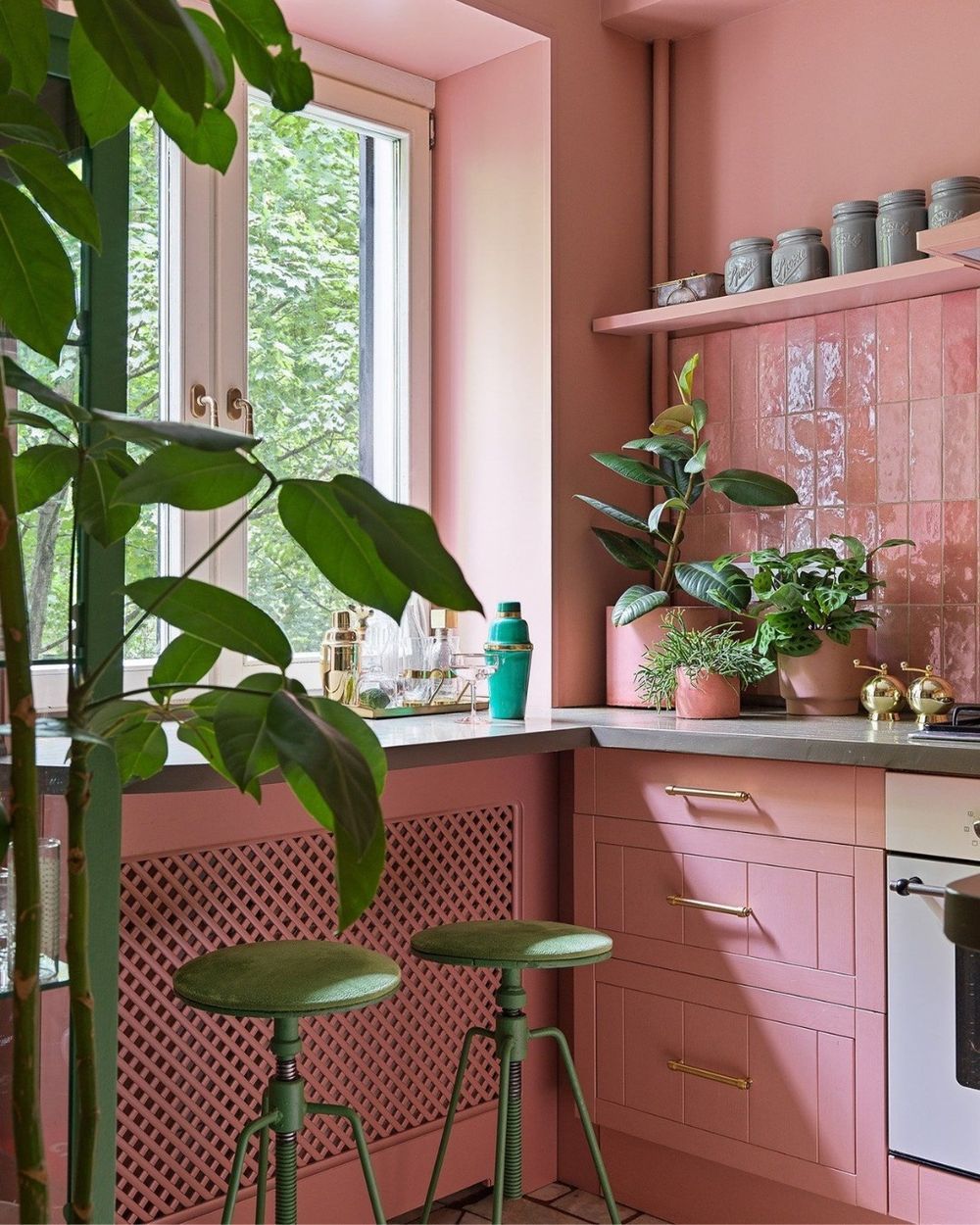 Kitchen Wall Paint
Painting one wall pink as an accent can brighten up the whole kitchen. Matte, shiny, light or deep pink walls lend great visual interest.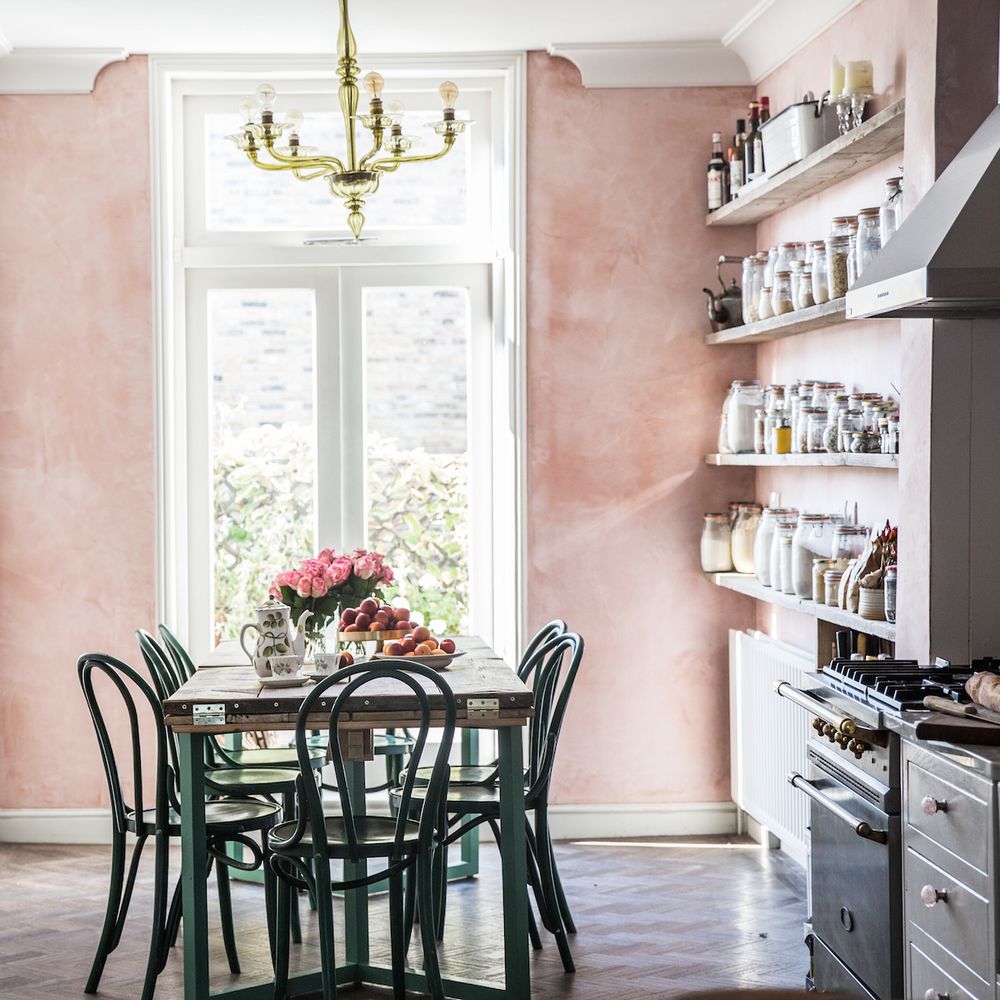 Kitchen Appliances
Refrigerators, ovens, dishwashers, microwaves and other appliances are available in pink shades from pale pink to deep magenta. Replacing stainless steel or white appliances with pink versions makes a bold style statement.
Glam Kitchen with Pink Range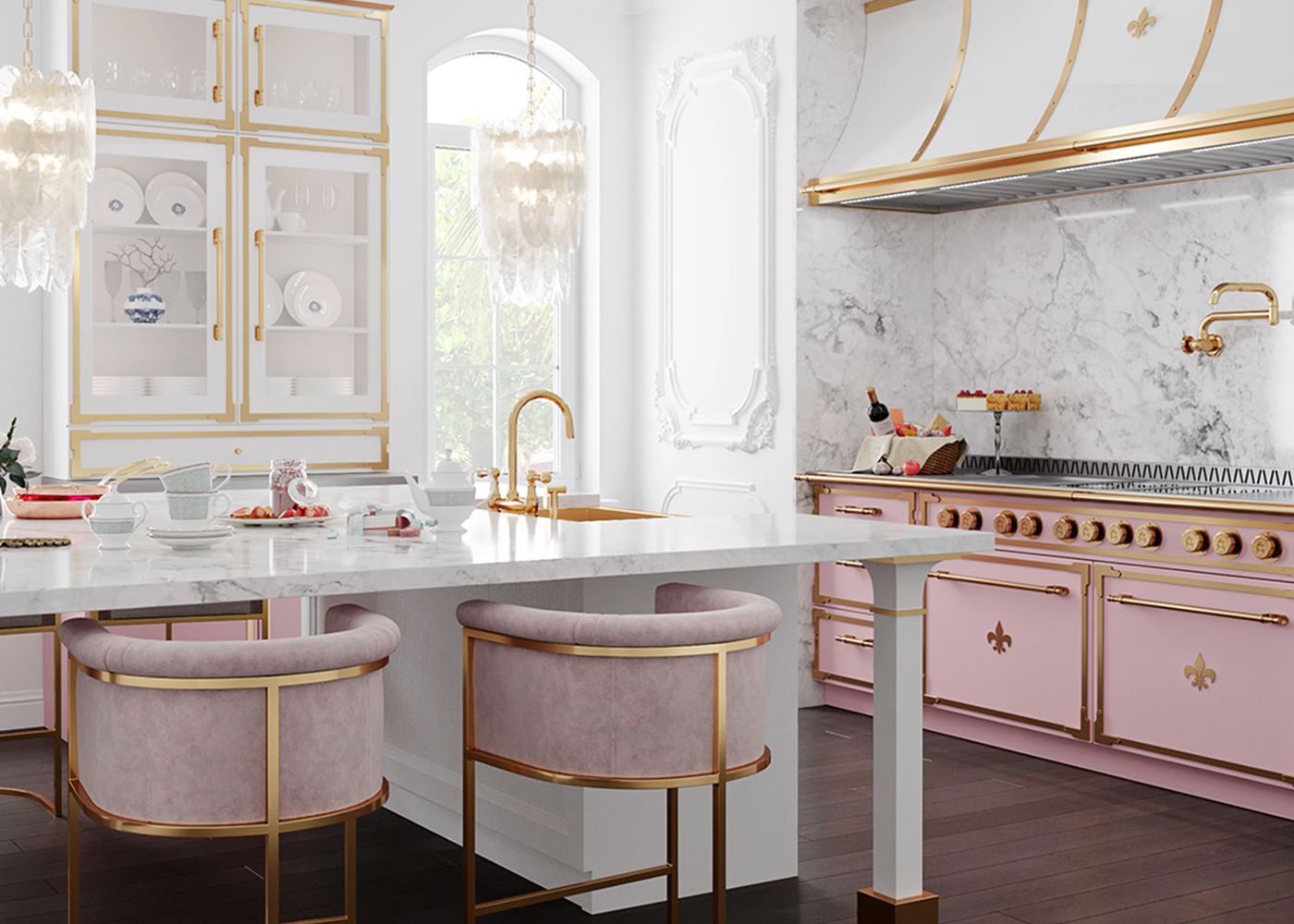 Pink Italian Range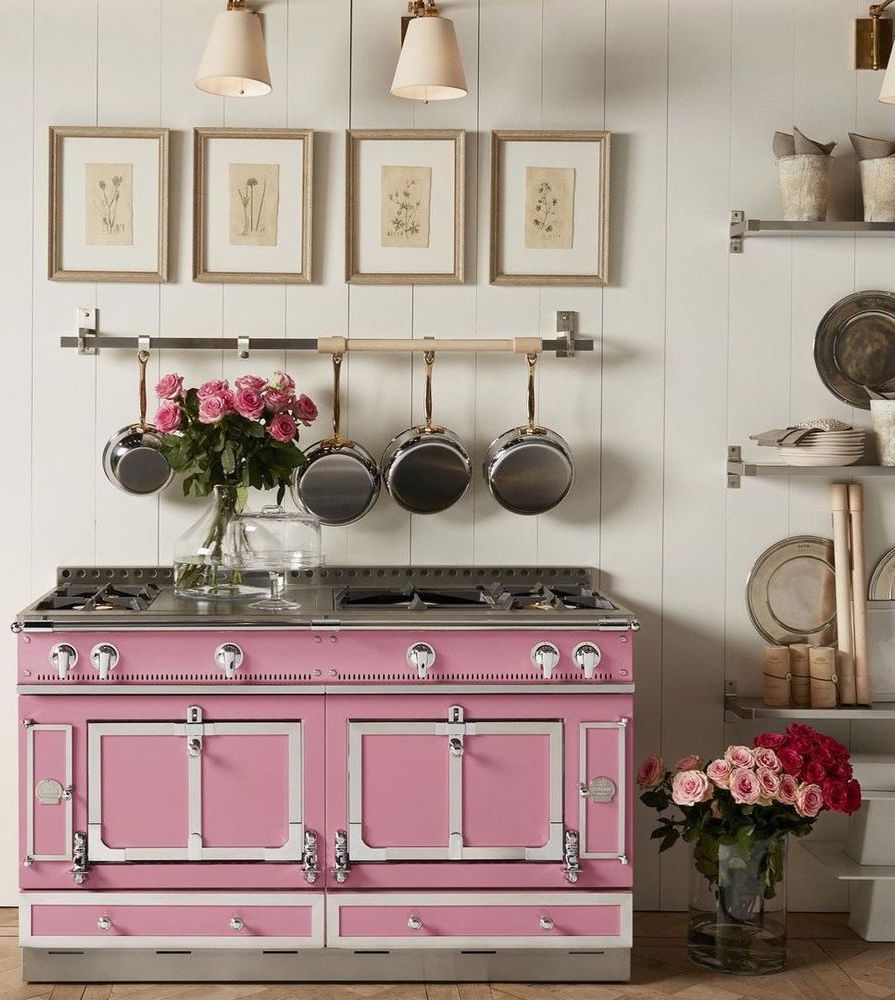 Pink Refrigerator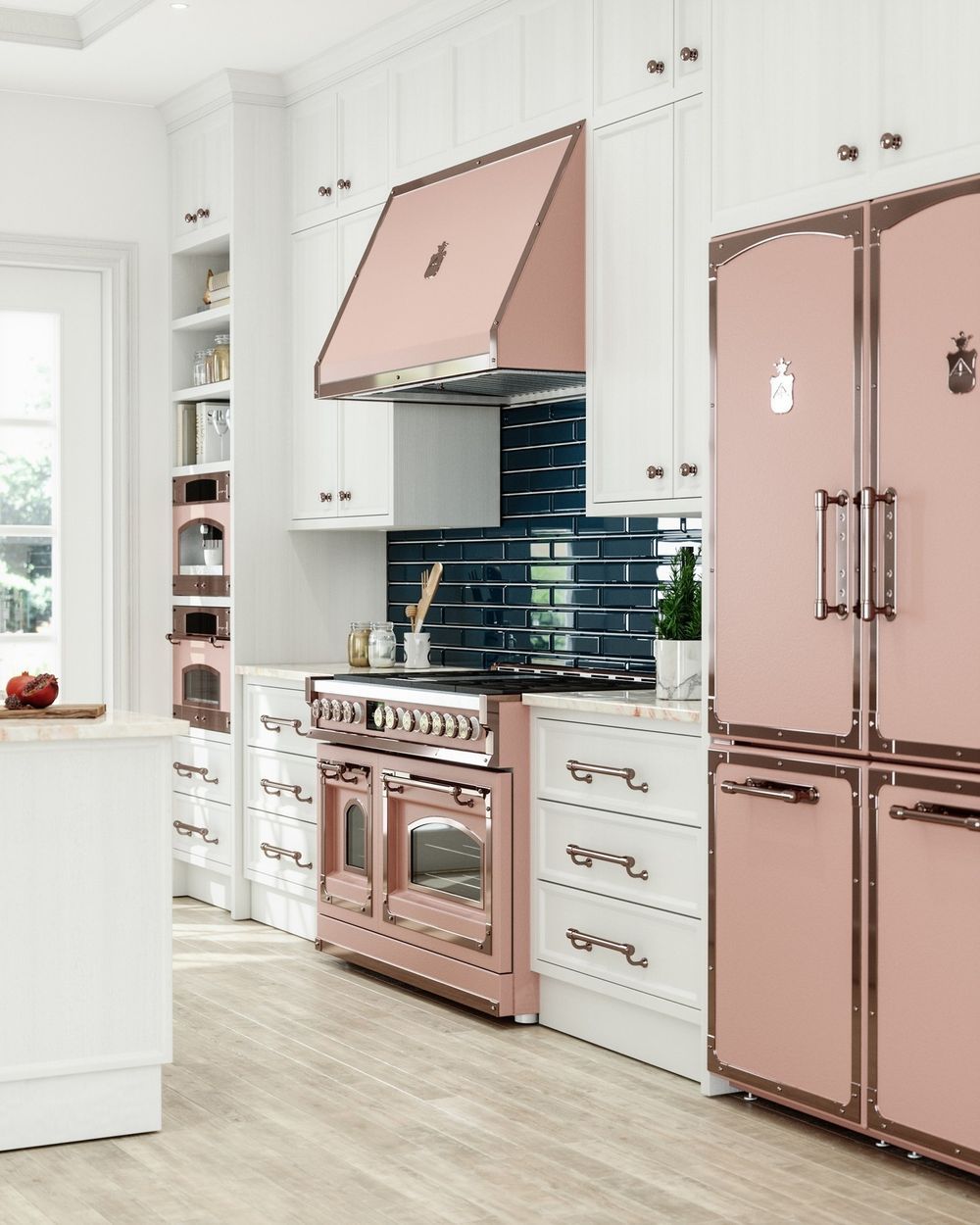 Kitchen Accessories
From pink utensils, dishes, pots and pans to rugs, curtains, lighting and art, pink accessories add femininity.