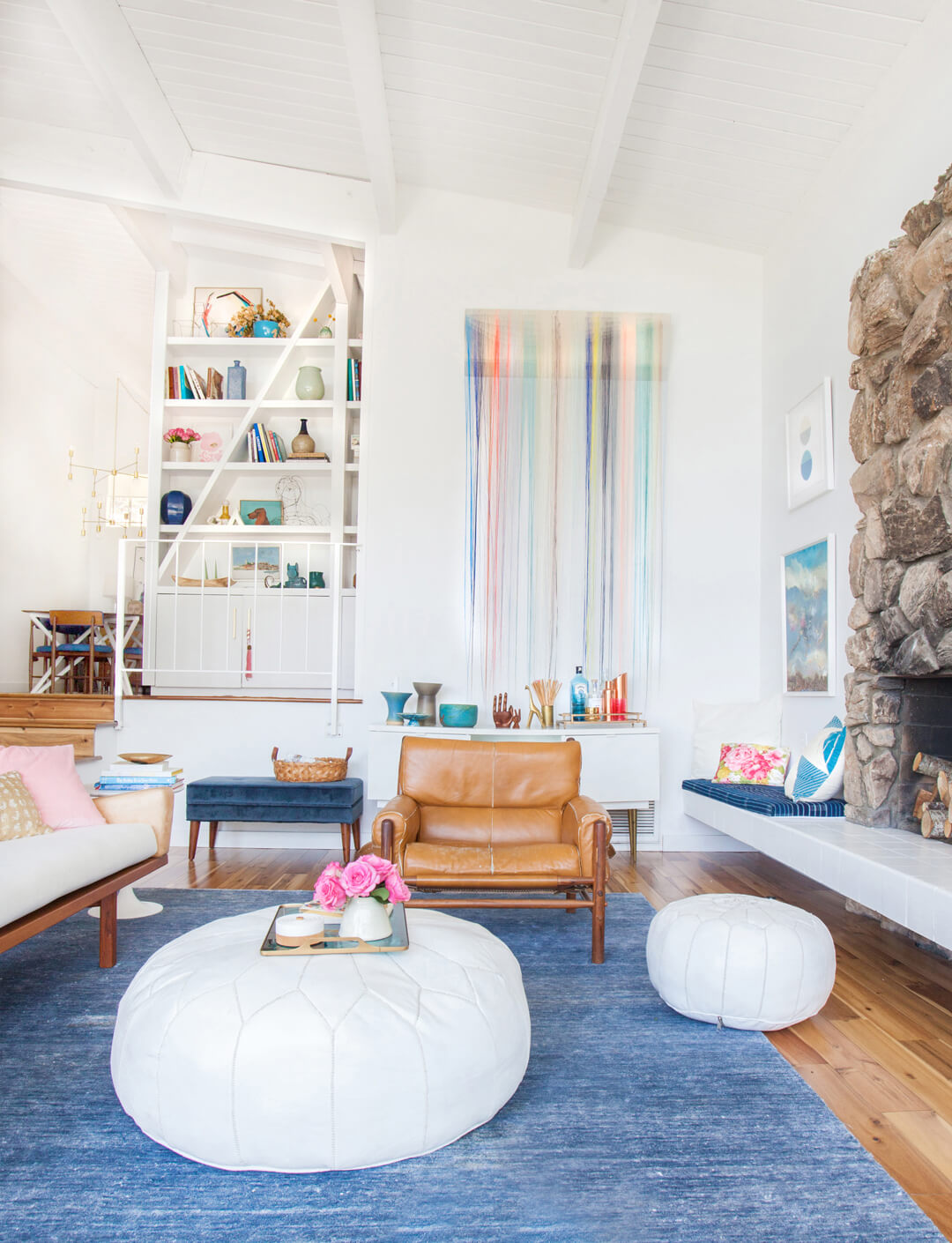 Everyone can agree that overdyed rugs are a beautiful addition to almost any floor. The rich hues are striking and grab your attention, and the lovely patterns are exquisitely symmetrical. Rugs make any room infinitely more cozy and can add dimension to smaller spaces.
What is an Overdyed Rug?
If you're wondering what overdyed rug actually is, don't worry you're not alone! Overdyed rugs are typically rugs that have been either naturally or purposely distressed so that their colors and patterns have faded. The distressed rugs give the room a "lived in" feel. Many of the most gorgeous overdyed rugs come from Turkey, where rugs are hand-knotted. The over-dyeing comes in with vintage rugs (over 30 years old) which are sheared and then washed away of their color. The rug is then dyed one color, sometimes a few separate times, until the desired saturation is achieved. The rugs are then laundered and dried to ensure the hue stays embedded. And voilà! You have an overdyed rug.
While prices for overdyed rugs can be astronomically high, after some careful searching, I was able to find twelve beautiful overdyed rugs at pretty affordable prices. All are under $1000 each, but most are less than half that! The vintage style designs are wonderfully complemented by a solid color in a bright or bold hue.
Click the rugs on the image below to shop!
Overdyed Rugs in Rooms
Here are a few images of inspiration when it comes to styling an oversized rug.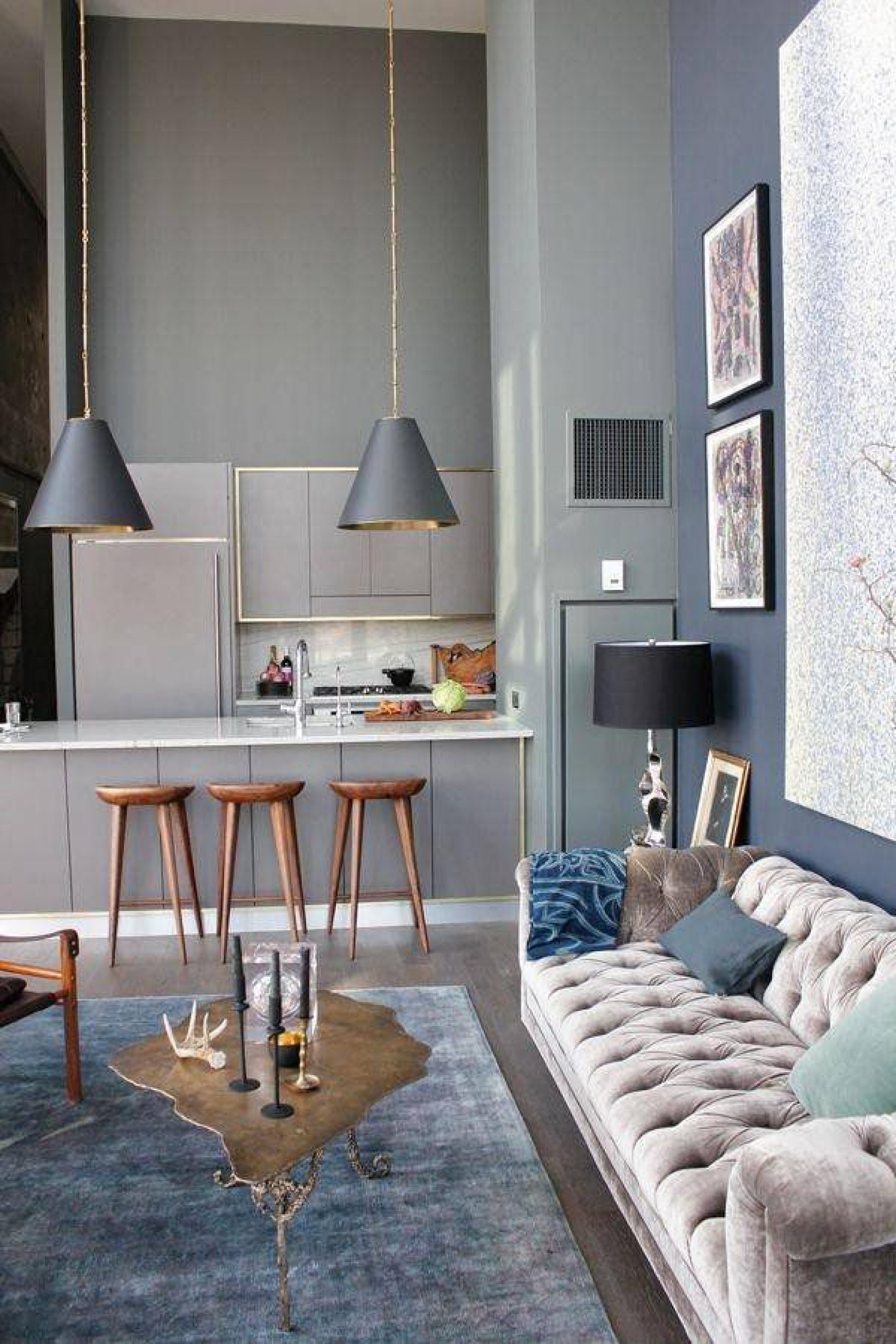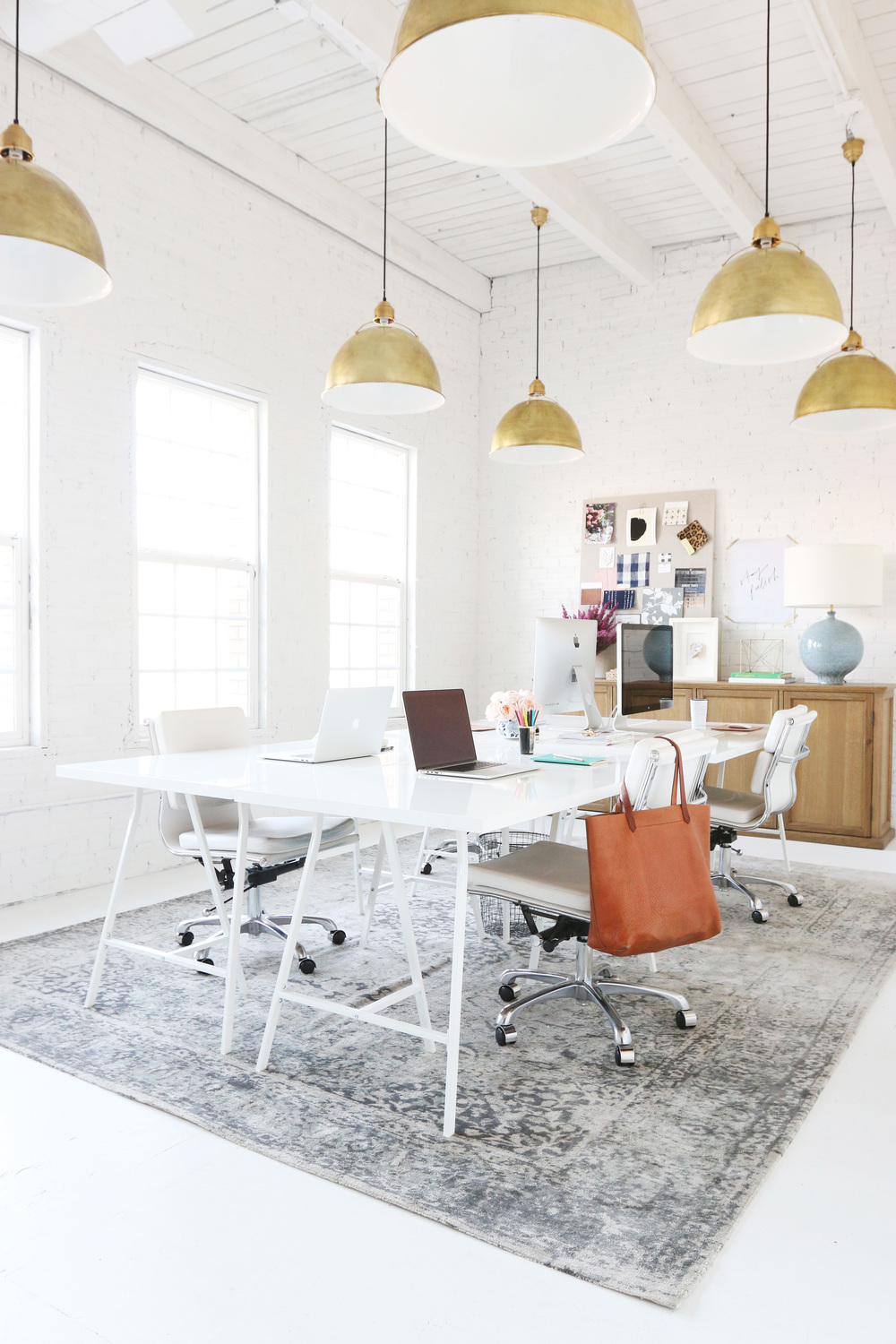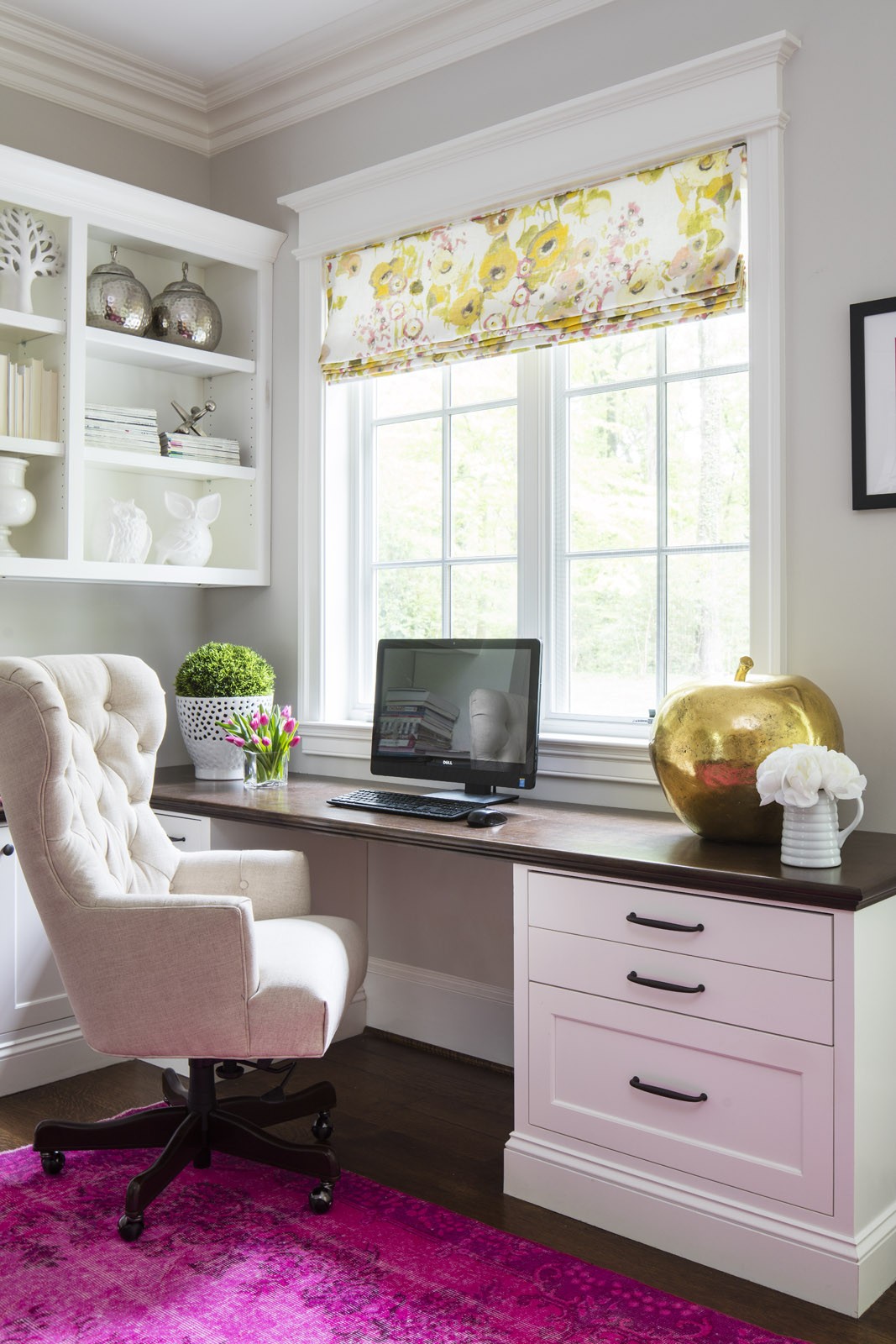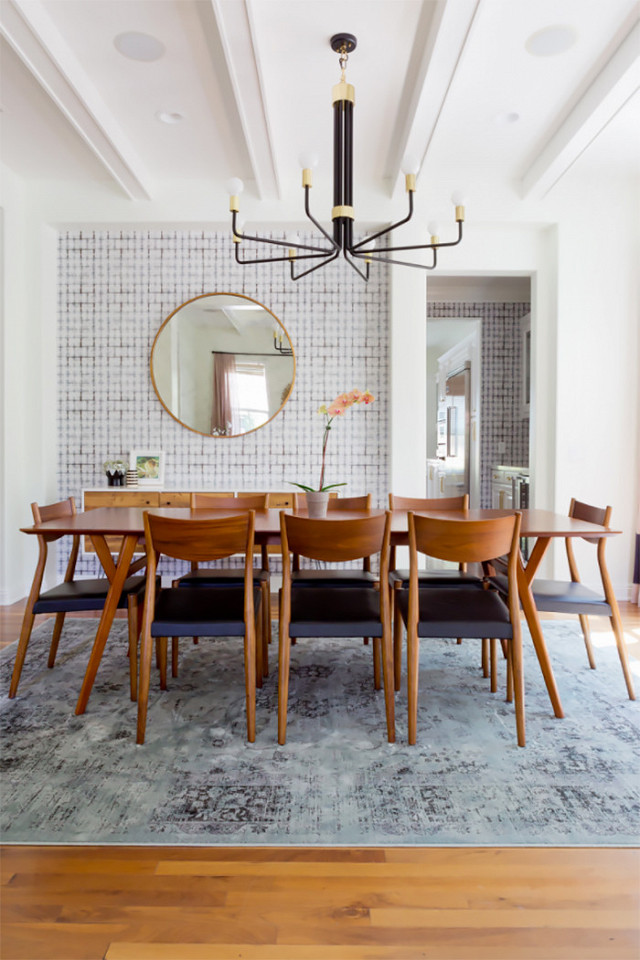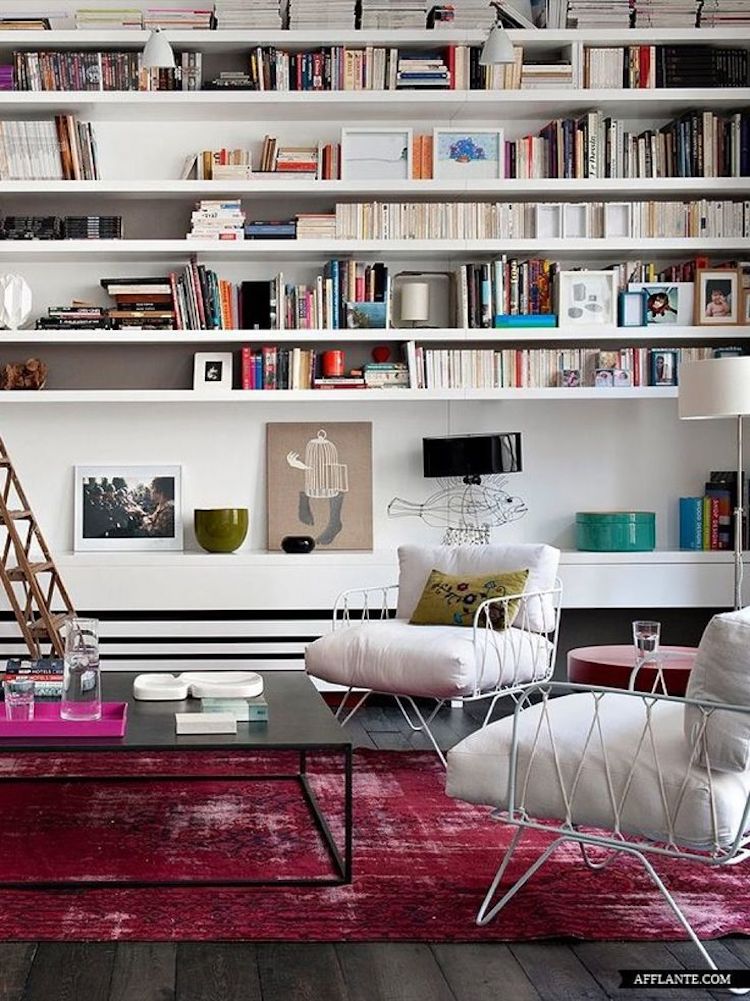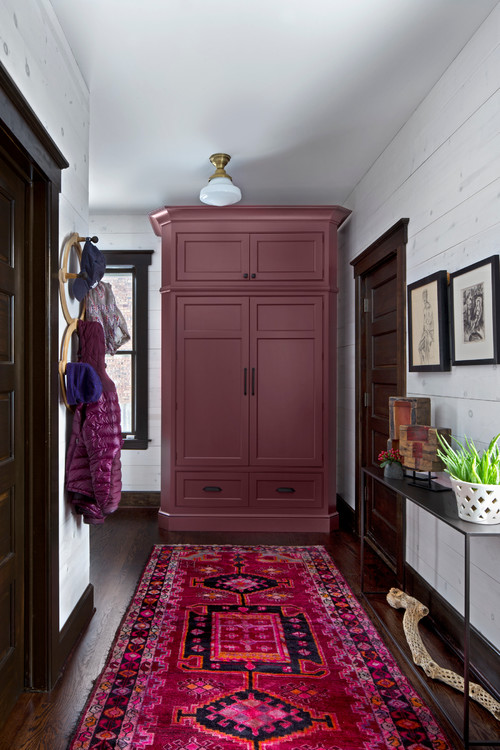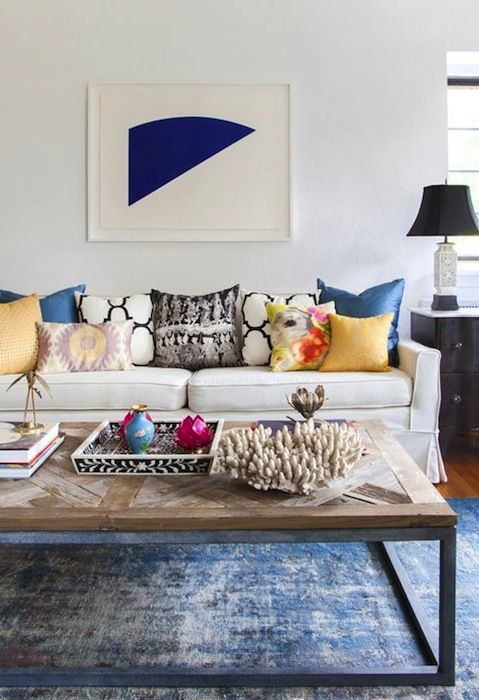 Which is your favorite? Have you decorated with an overdyed rug?