Music City is known for its country tunes and hot chicken, but Nashville also has a thriving design scene. From up-and-coming boutique firms to established players, Nashville is home to many talented interior designers who are putting their unique stamp on spaces throughout the city and beyond. In this post, I'll highlight some of my favorite Nashville-based interior designers whose work epitomizes Nashville style. From the clean lines of modern farmhouse to the romantic charm of traditional Southern style, these designers' spaces showcase the diversity and creativity of interior design in Nashville. Whether you're looking to give your home a full style overhaul or just add some Nashville flair through accessories and furnishings, you'll find plenty of inspiration from these talented Music City designers. Stay tuned as we take a closer look at some of the top interior design firms and designers that make Nashville such a hub for exquisite interiors.
Emily Lister Interiors
I came across the work of interior designer Emily Lister while browsing through Pinterest, and completely fell in love with her bright and colorful designs! Her Tennessee-based business EL Interiors provides interior design solutions from beginning to end, for all sorts of clients including residential, commercial and hospitality! She's been designing for over 10 years with a focus on custom design development and project management. Check out a selection of her work below:
How cool is this multi-colored accent wall?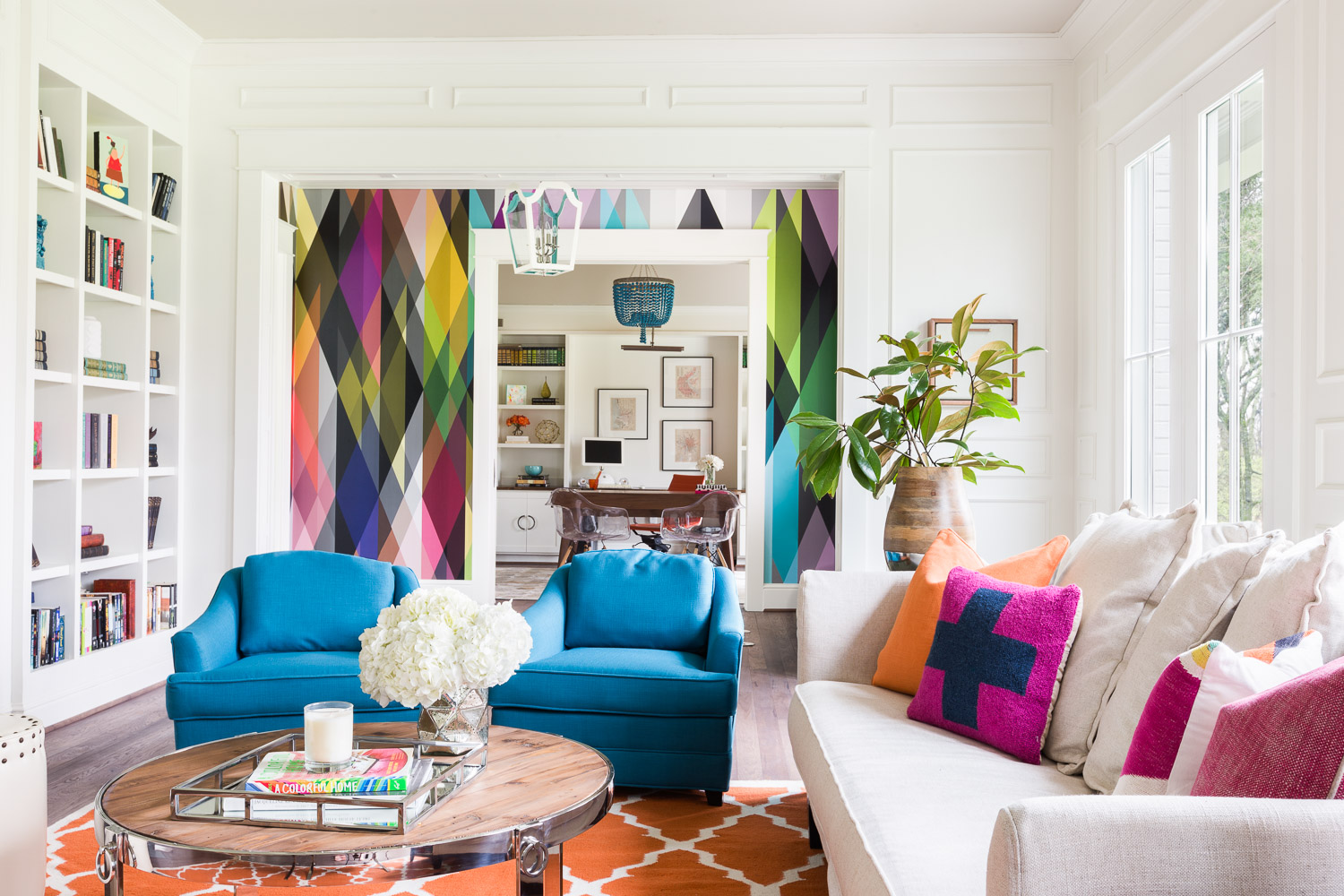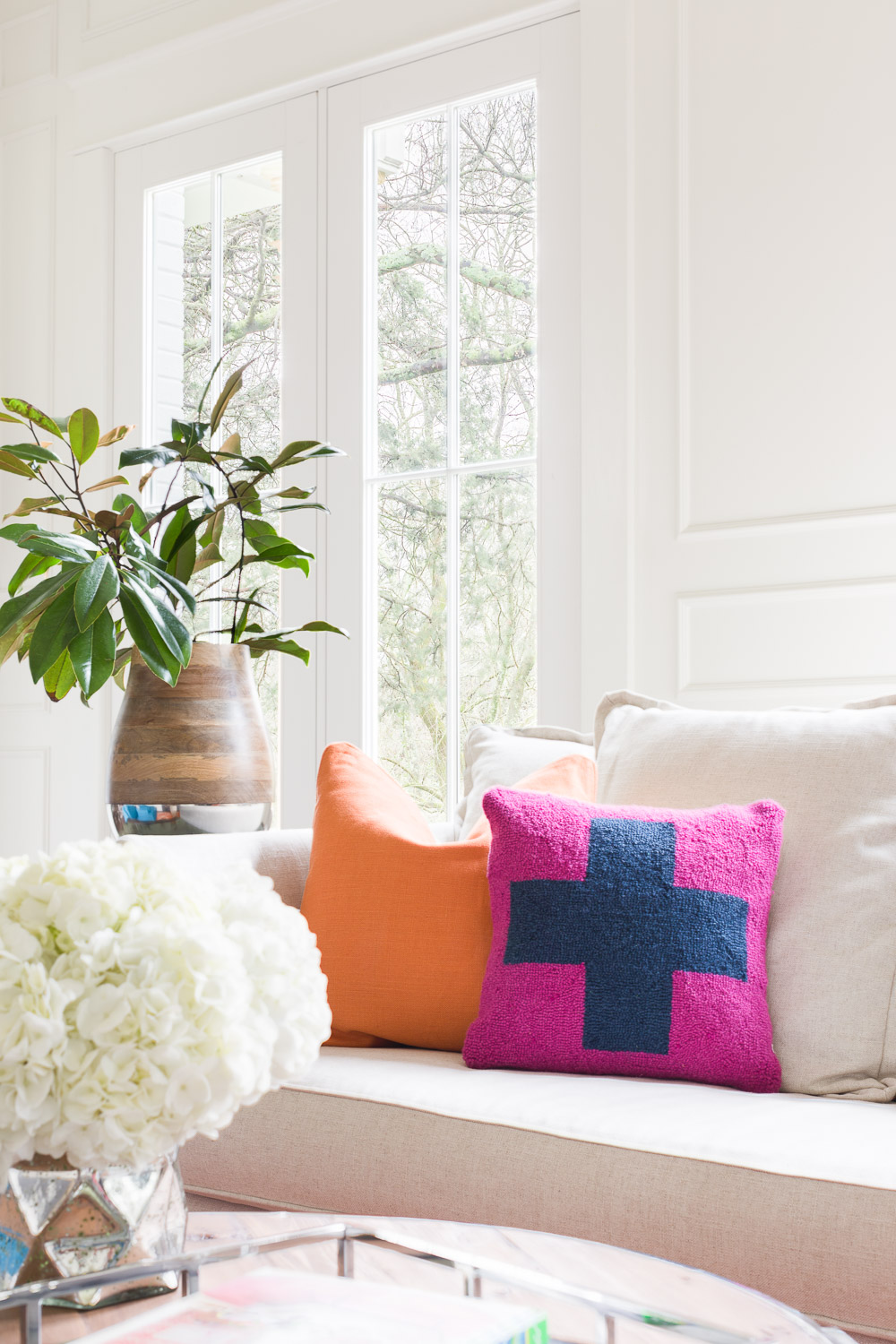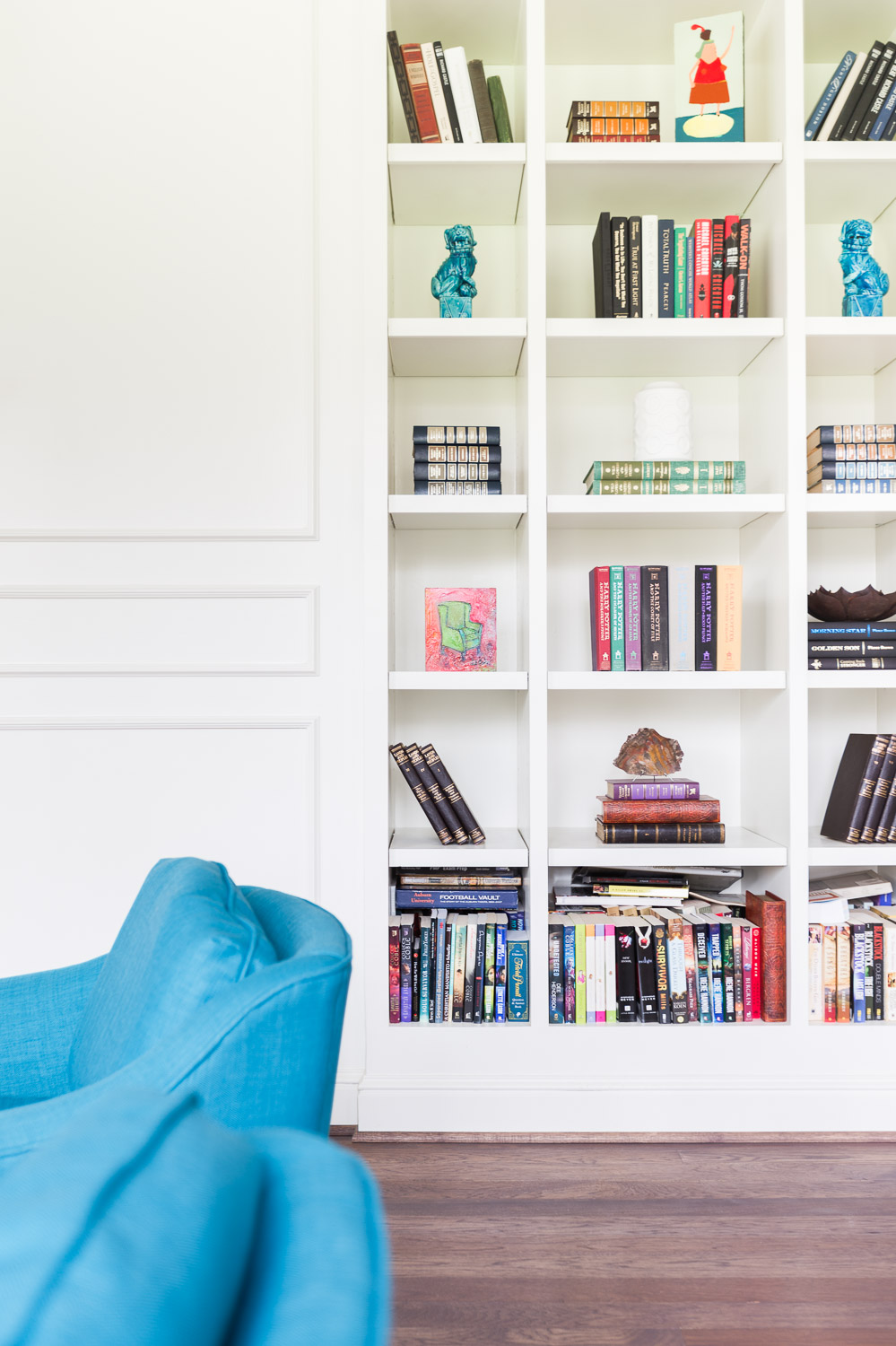 Kitchen
Green cabinets and floral patterned chairs? YES!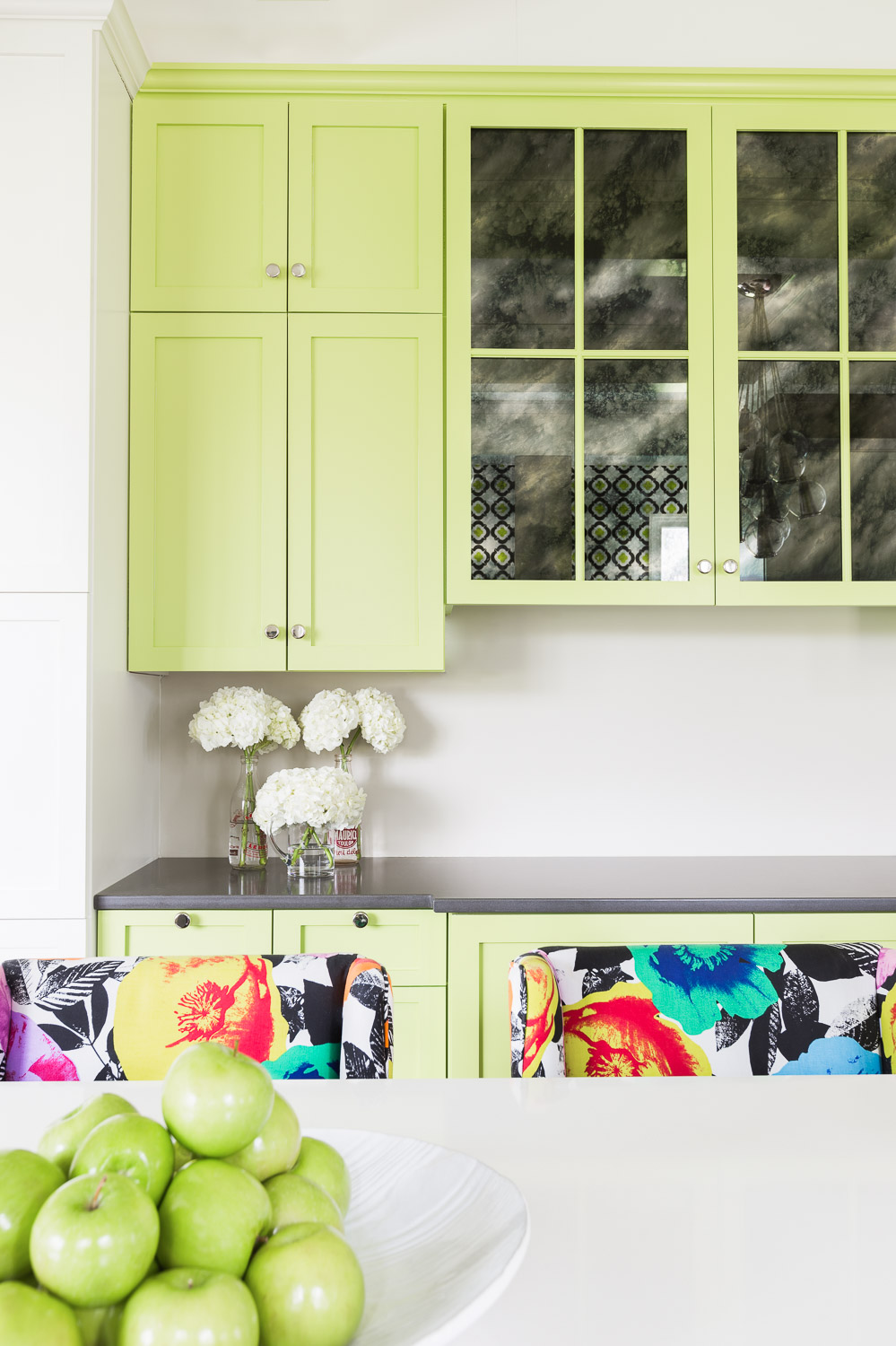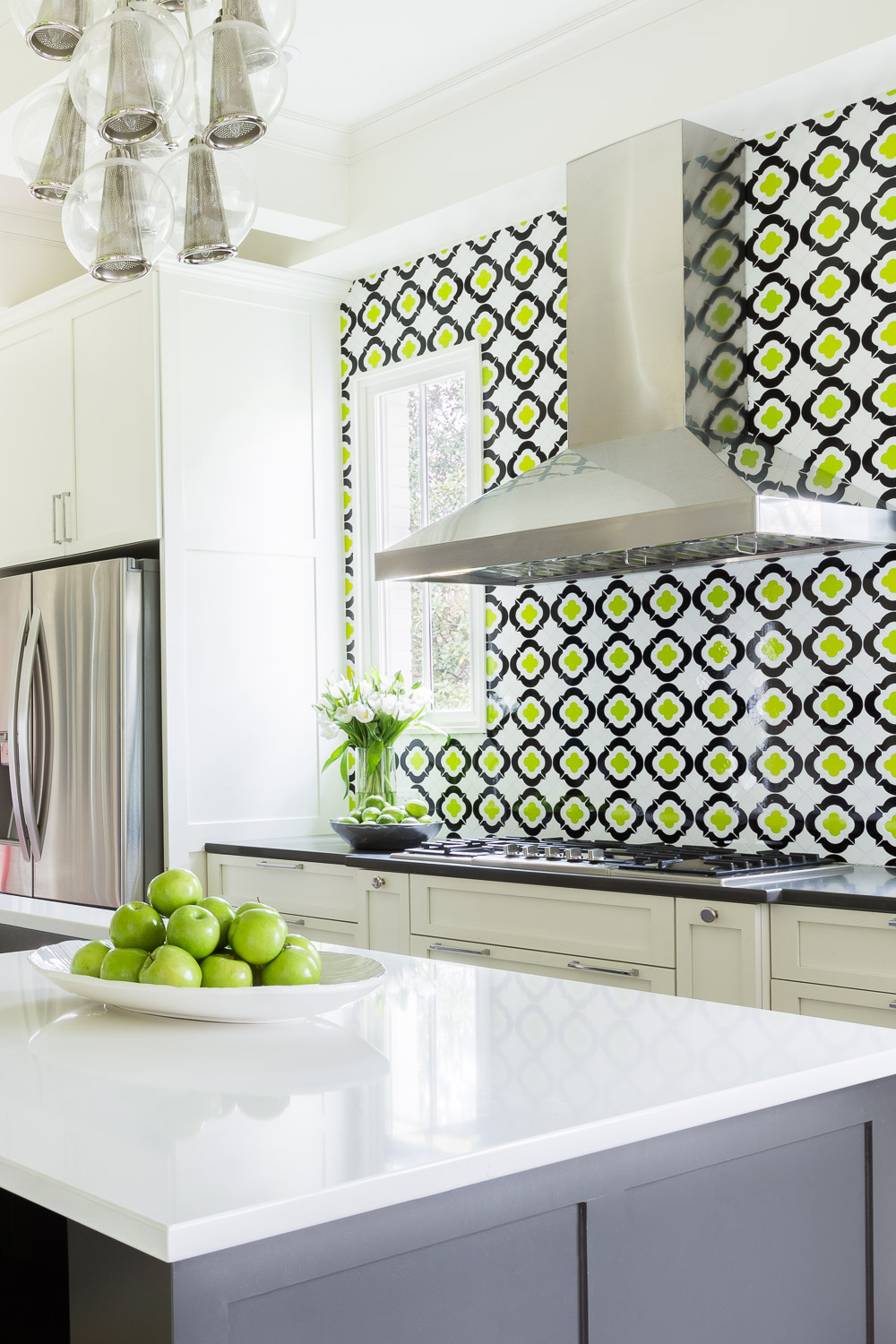 Office
This turquoise chandelier is perfection…
Bathroom
This client must have been really fond of color…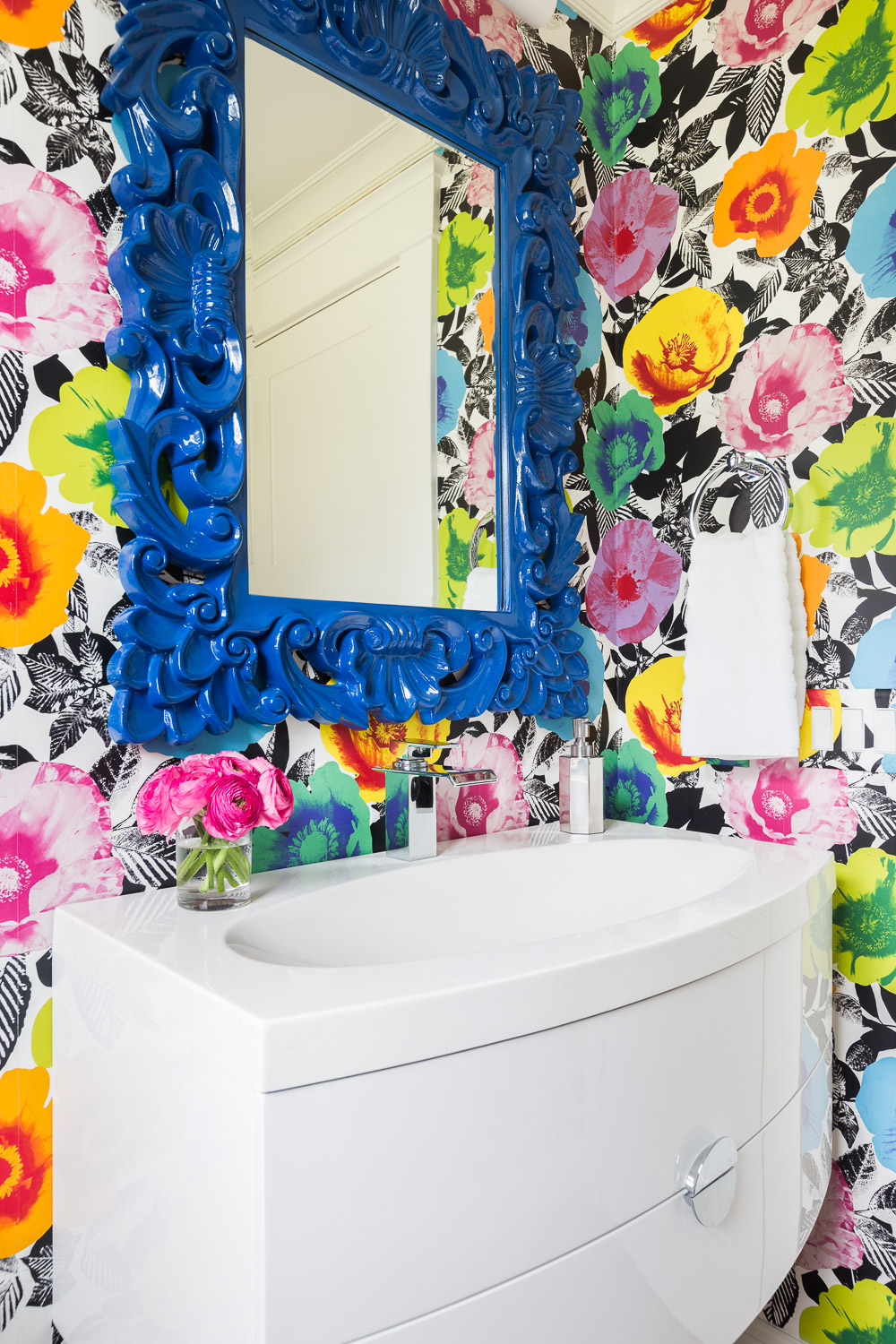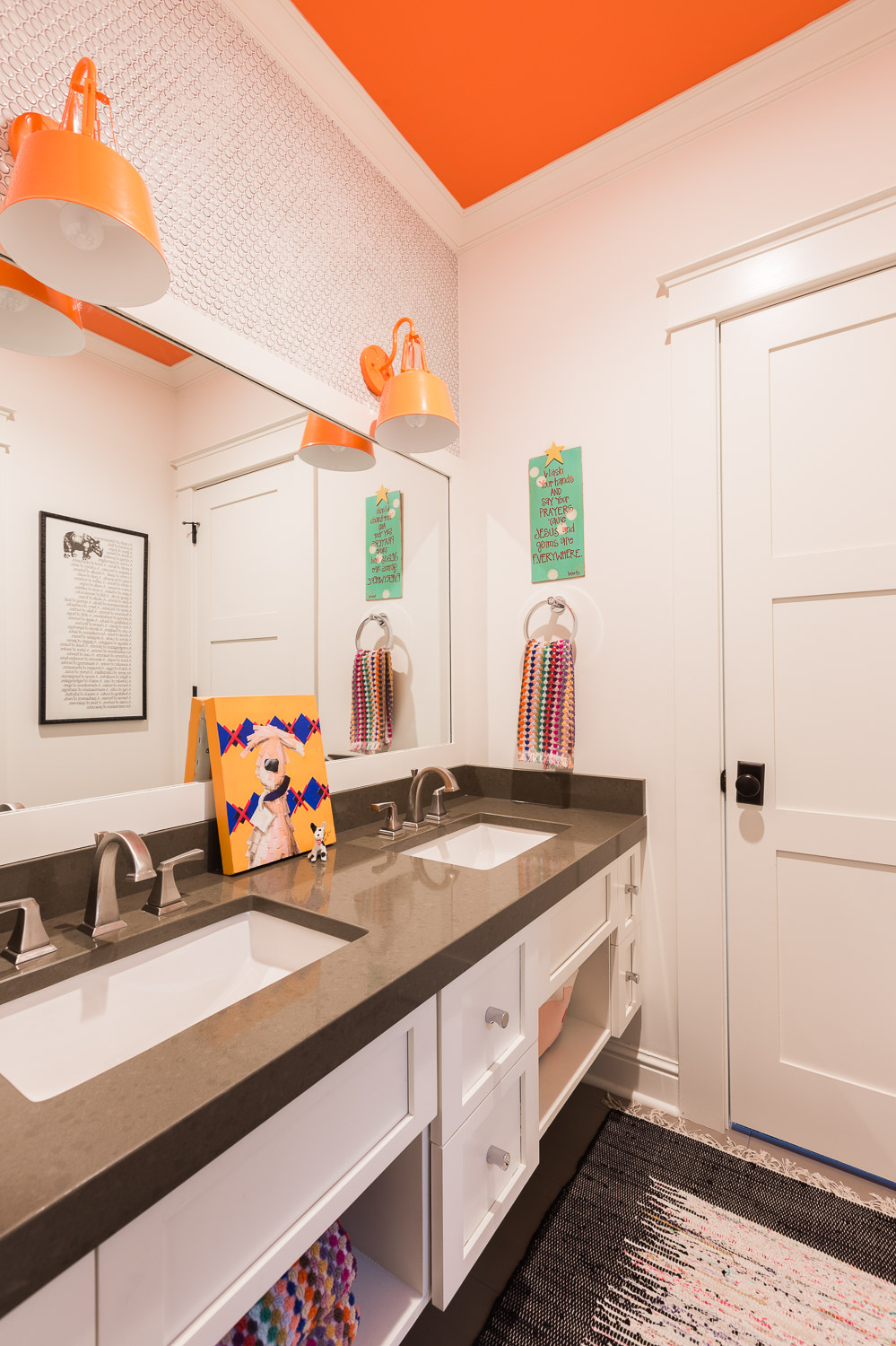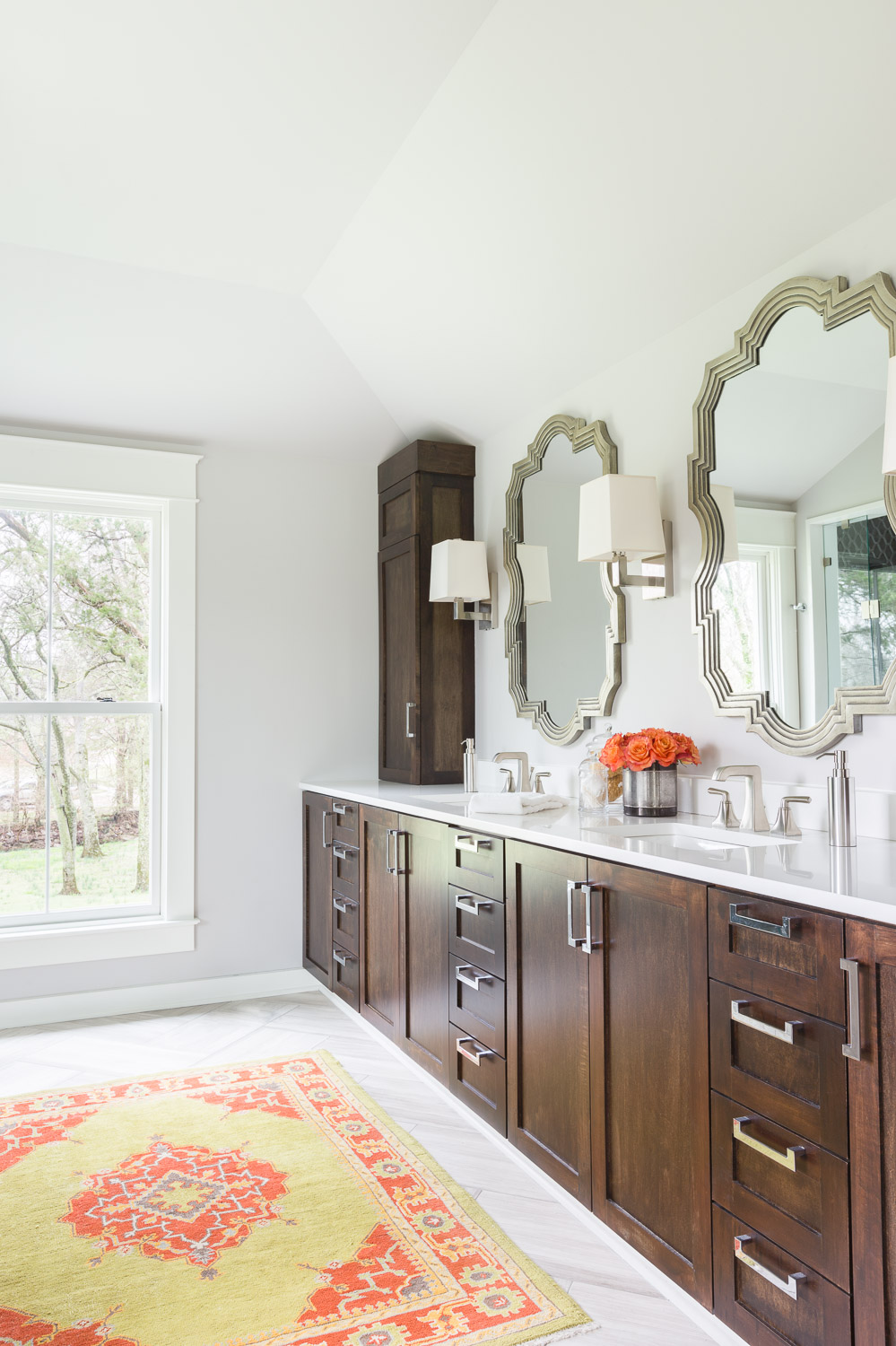 Bedroom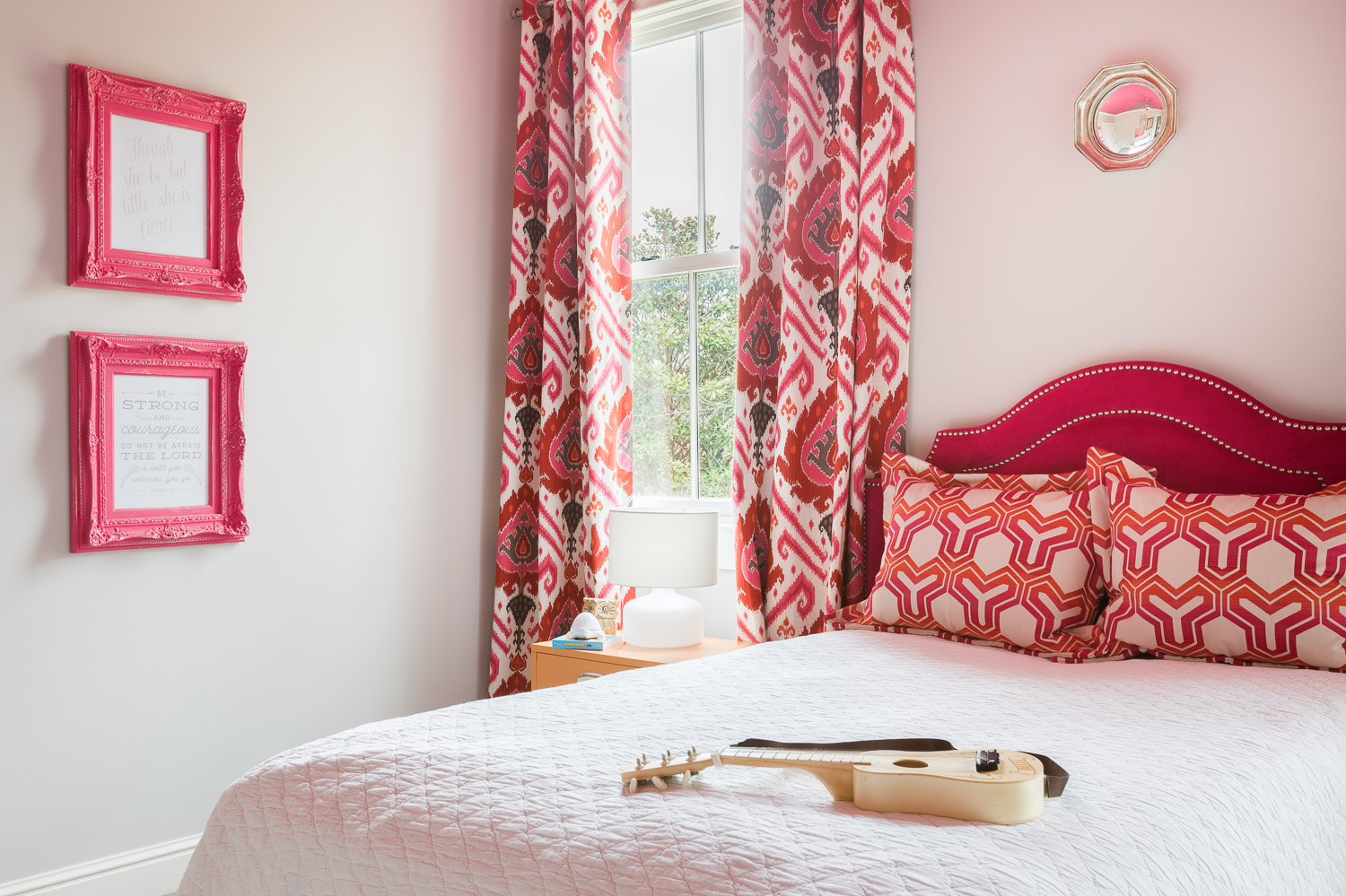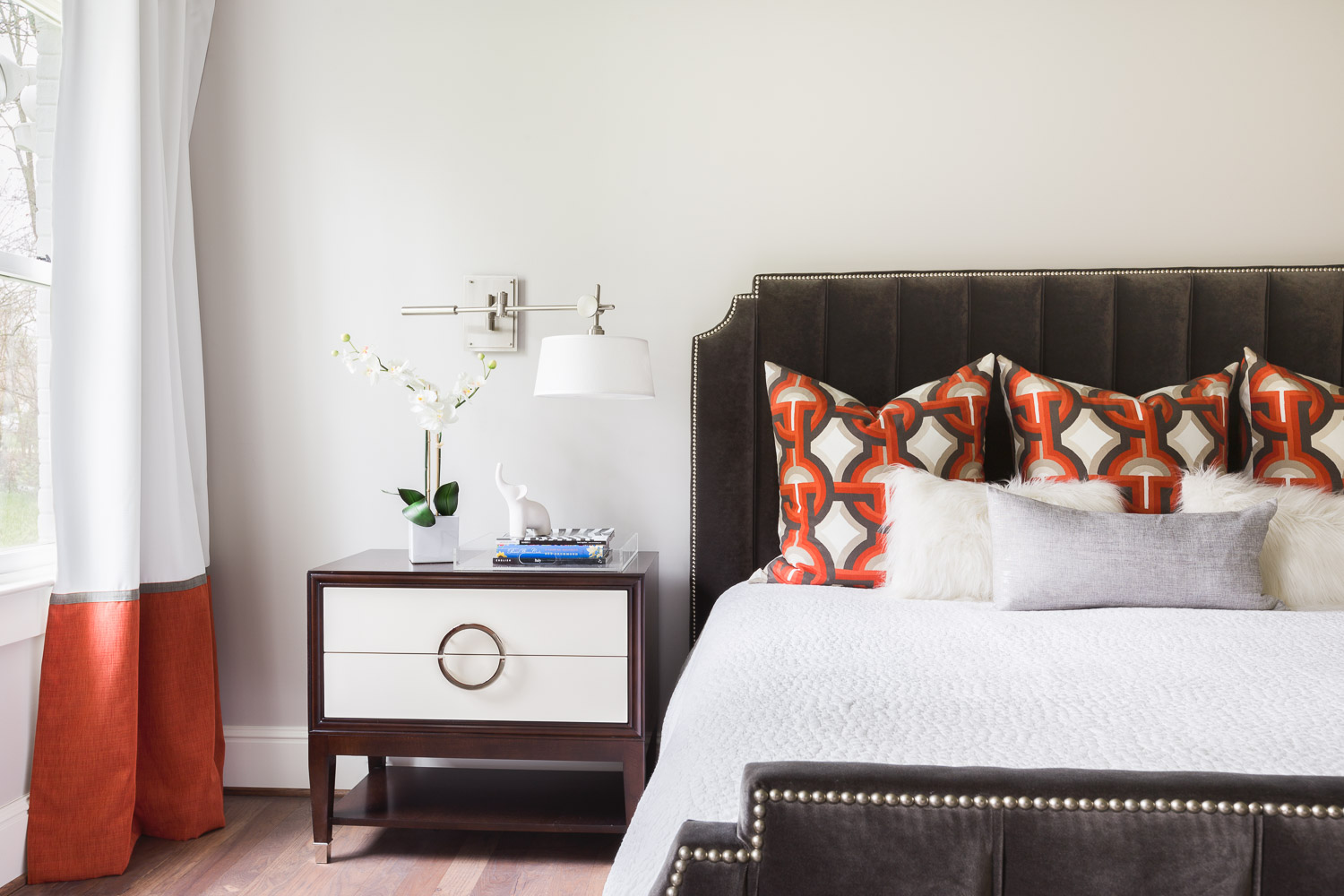 Closet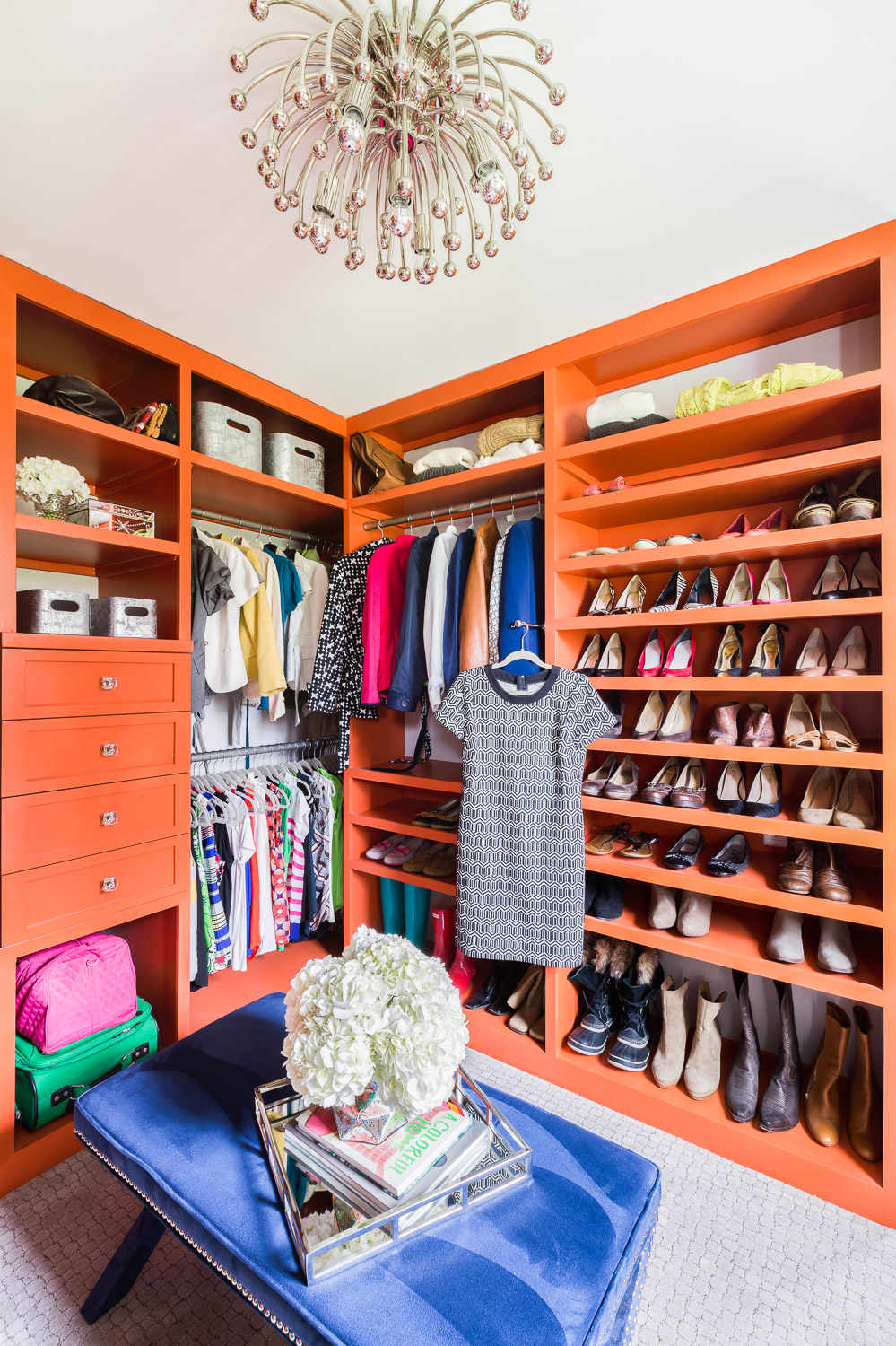 Design by EL Interiors / Photography by Alyssa Rosenheck
Which space was your favorite?