What type of countertop edge will you choose for your new counter? This can be a tricky question to answer since there are many options available today. The choices you make should reflect the type of material that will be used to create your countertop, as well as your personal taste and style preferences. Read on to learn more about the most common types of countertop edges and then choose one that will look beautiful in your kitchen!
Types of Countertop Edges
Not all countertop edges are equal in quality or aesthetics. The best one to choose depends on your needs, so let's look at the most common ones out there.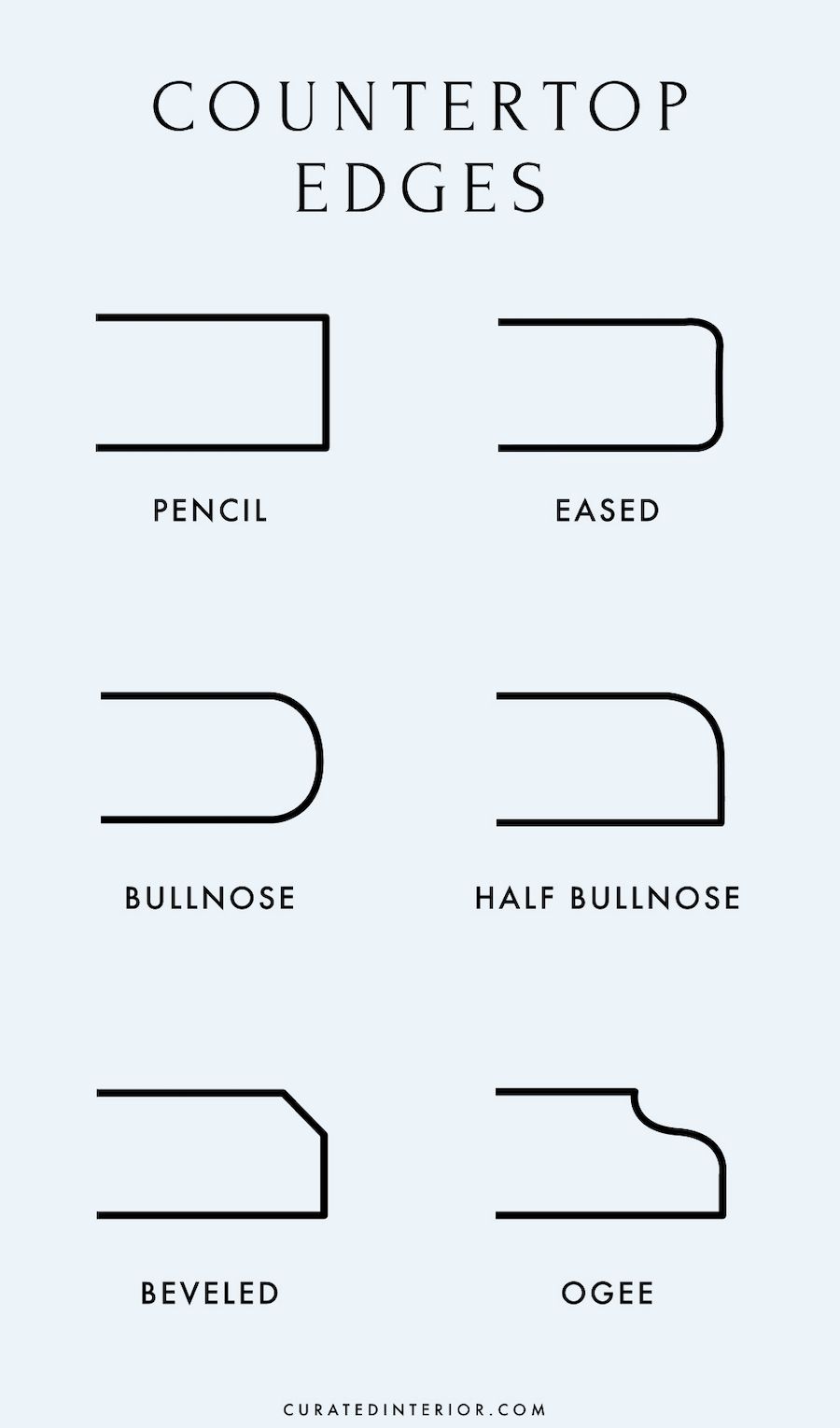 Full Bullnose Edge Profile
The full bullnose edge profile is exactly what it sounds like: a countertop cut with an edge that protrudes beyond its surface. You'll find these in kitchens and bars (when using marble, granite, or other stone).
The bullnose edge is also common in fireplaces, often to hide exposed brickwork on either side. Some people use a marble bullnose when building new fireplaces as well.
While some people opt for easy options like linoleum tiles or concrete counters here, there are more advanced options if you want something that looks natural.
Ogee Edge Profile
The ogee edge profile has a nice fluid shape to it, starting at a point and gradually turning into a smooth curve. The curved shape along with its soft edges is what makes it such an attractive countertop edge.
Most people would agree that an ogee countertop edge is still beautiful even if you don't consider yourself particularly fond of curves or soft shapes. However, one drawback is that if your edge gets damaged there's no good way to repair it – you'll have to replace it entirely.
To add some texture and visual interest to your kitchen without going overboard, you might want to go with a 3/4 inch ogee edge profile. It won't stand out too much but will be noticeable enough for a nice pop of style in your kitchen.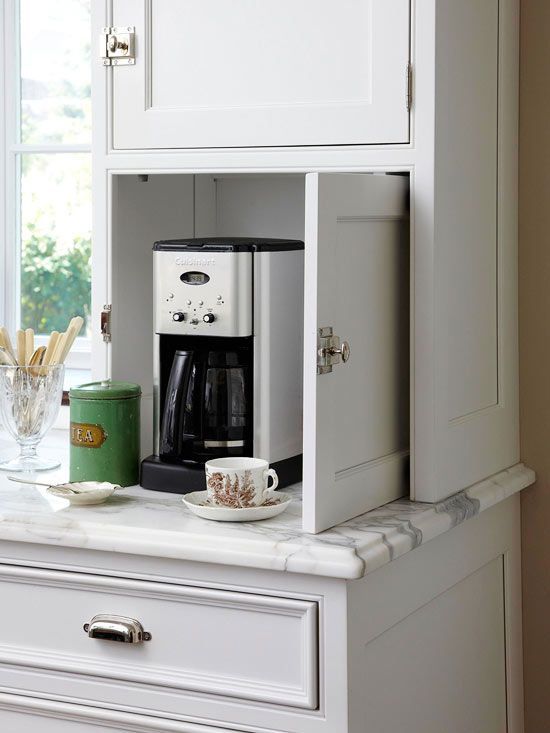 Half Bullnose (Demi Bullnose) Edge Profile
The Half Bullnose edge is one of the most common countertop edges. It works great as a small radius edge for a flat surface and looks like half an inch was taken off.
The design on a Half Bullnose Edge can vary greatly, from simple to elaborate (depending on taste). This makes it great for stone and tile countertops, as well as granite. The depth of your bullnose will also play into the overall design; you can have thin (1/4″) or thick (3/4″) bullnoses.
Beveled Edge Profile
The most common edge profile on a countertop is known as beveled. It is created by making a 45-degree cut across one end of each piece and then sanding it down smooth.
This makes for an attractive edge that appears to extend past where it really does, lending visual interest to your counters without taking up much space. This is also a simple way to give your kitchen or bathroom a nice finished look without making too many changes in your overall aesthetic.
If you want your countertop to appear as if it extends beyond its actual size, beveled edges are probably what you're looking for.
Square Edge Profile
Square edges come to a 90-degree point at their corners. Although some prefer their simplicity, others say square countertops can look plain and boring.
If you're deciding between square and round, know that simple designs make it easy to create pleasing, clean lines in any room. Square edges are also ideal for people who think a thicker edge will leave more space on each side of their counters.
Because they're such a common shape, prices range from inexpensive to very expensive; choose granite if you go for squares and with care expect it to look great for decades.
Straight Edge
A straight edge counter has a square, hard 90-degree angle along all four sides. This is a popular design for those who want a clean and simple look. This is a rather basic edge that's really good for providing a straight, flat surface. You can get these in all kinds of materials, including marble and granite.
Eased Edge
This edge is round, and it's cut into your counter so that it blends with your surface without being obvious. Eased edges are usually found on laminate countertops. You can also find them in materials like granite or marble.
If you do get an eased edge on a natural stone, make sure to seal it right away so moisture doesn't collect and start causing cracks in your counters. Eased edges are more smooth than other types so you won't have to worry about them chipping.
Cove Edge
A cove edge is an alternative to a bullnose edge that gives you a smooth, rounded edge instead. It's often used on edges near sinks and faucets. Cove edges are produced by two different methods: A hand cove edge is machine-cut while a plunge cove edge is made by hand with a router.
How to Choose the Right Style for Countertop Edges
To get an idea of what your new countertops will look like in person, stop by a showroom near you and ask to see some samples in person. If possible, have them lay out several different styles so that you can see how they'll look in your home before committing to anything permanent.
That way, you can be sure to choose something that fits with your kitchen design scheme—and one that works for your lifestyle. If you're looking for a more affordable option than quartz or granite, consider laminate countertops instead.
They come in many different colors and patterns, but most importantly they offer durability at a fraction of the cost of other materials. And while they may not be as beautiful as other options at first glance, laminate is actually quite attractive when paired with contrasting colors or designs—like wood trim or cabinets—that help highlight its strengths without making it stand out too much on its own.
Standard Depth for Countertop Edges
Standard countertops have a minimum depth of 3/4 inch with the average being 1″ – 1 1/2″. This is an industry standard, and it's been around for decades. It ensures a relatively flat surface. If you're working with a contractor or designer who has experience in your area, they should be able to recommend an appropriate edge style that will work well in your kitchen.
What do you put between backsplash and countertop?
You need to use grout between the backsplash and countertop of your kitchen.
What goes in first: backsplash or countertop?
When installing your kitchen countertop, be sure to install the countertop first, before putting up the backsplash tiles, which will fall above the countertop surface.