These green bedroom ideas will make you feel calm while relaxing in your sleeping space. Green is an earthy color and is very popular for decorating interior spaces of residential homes.
The bedroom is probably the most private and personal space in your home, so don't try to make it something it's not. Keep your bedroom design simple, keep it classy, and keep it beautiful. You may think that a simple bedroom set with a white wall and a plain bed is all you need, but you would be wrong. The bedroom is a very important part of your home, so you should make sure that it's decorated to make you happy.
A green bedroom should make you feel at home, serene, and peaceful. Here are several green bedroom ideas that you can steal to make your bedroom look fabulous.
Hunter Green Accent Wall
The first green bedroom idea we have is to paint one wall a different color from the rest of the rooms in your home. This will add life and personality to your room and make it a pleasant place.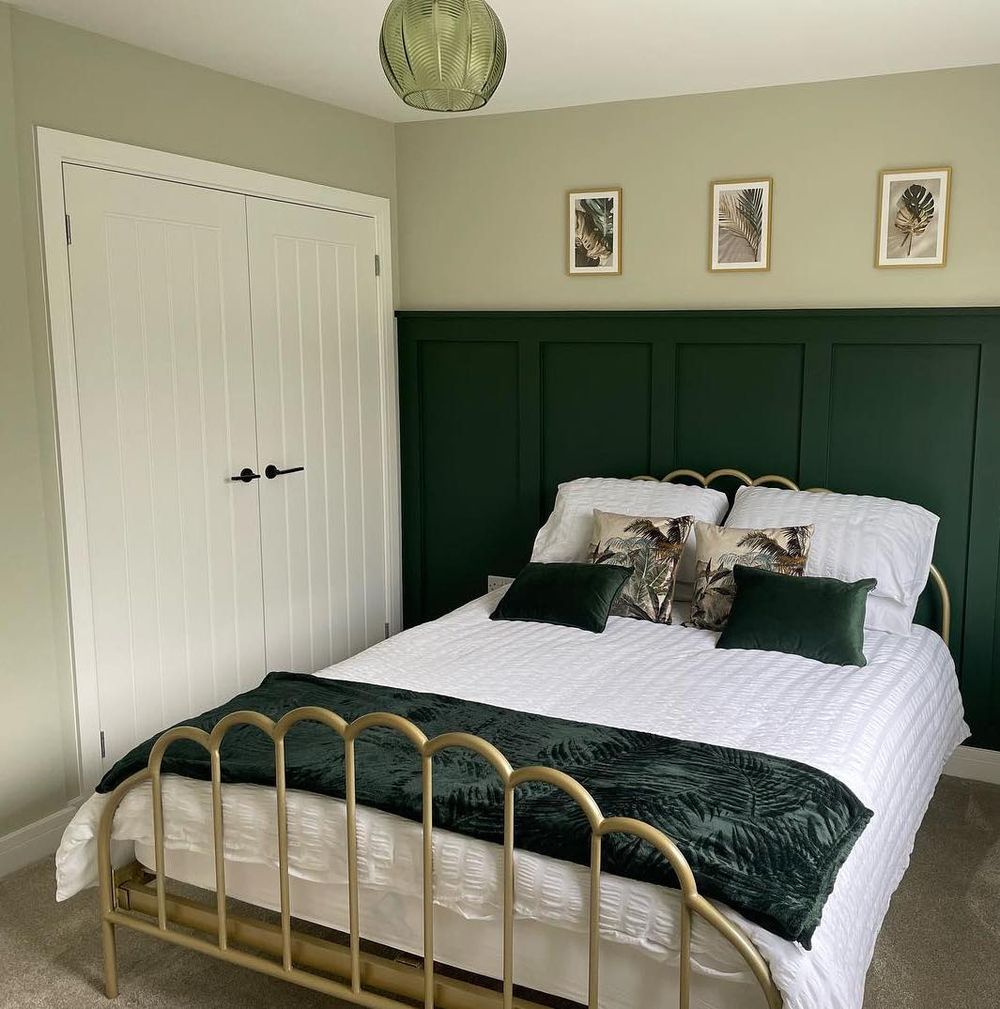 Indoor House Plants
A green bedroom idea that we would like to share is indoor plants. You can choose any plant, but make sure it blooms frequently. Plants that grow and bloom in containers are the best since they don't take up too much space on your tables or shelves.
Sage Green Accents
We love sage-green accents and how they look in any room. They will give the room a warm, cozy and airy feel that you can't get with other colors or shades of green. Choose green comforters, pillows, sheets, blankets, and upholstery that can all be coordinated to bring the bedroom to life. Or choose different shades of green to make a beautiful quilt or blanket that will add texture and color to the room.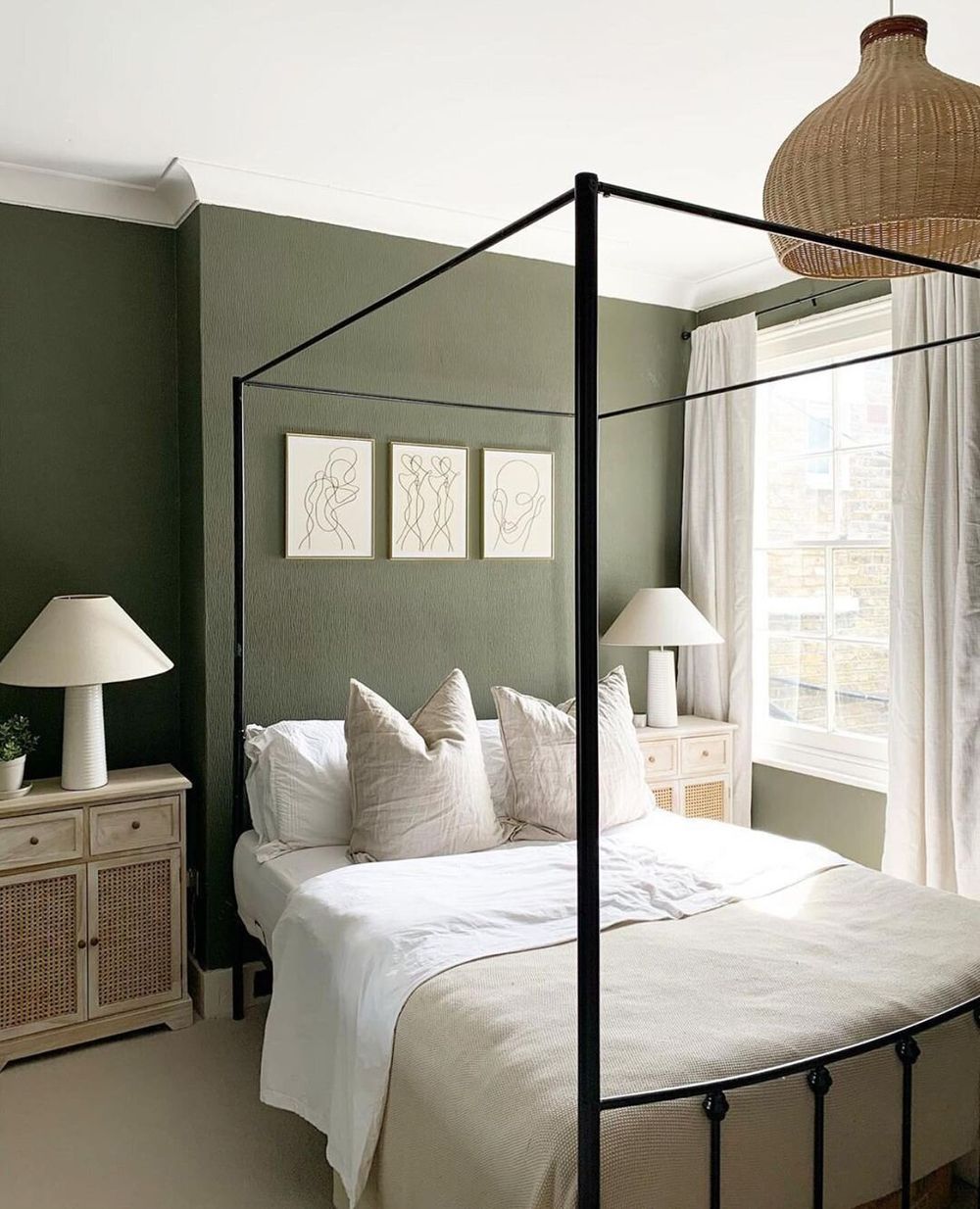 If you like this bedroom, check out more sage green home decor ideas!
Olive Green Linen Bedding
Green bedding can be made of any fabric. If you don't want to spend a lot of money on your green bedding, the next best thing is to purchase green sheets and pillowcases for your bed. Linen bedding is dreamy and breathable. You could also try making your sheets from a purchased bolt of fabric with a few yards of each color.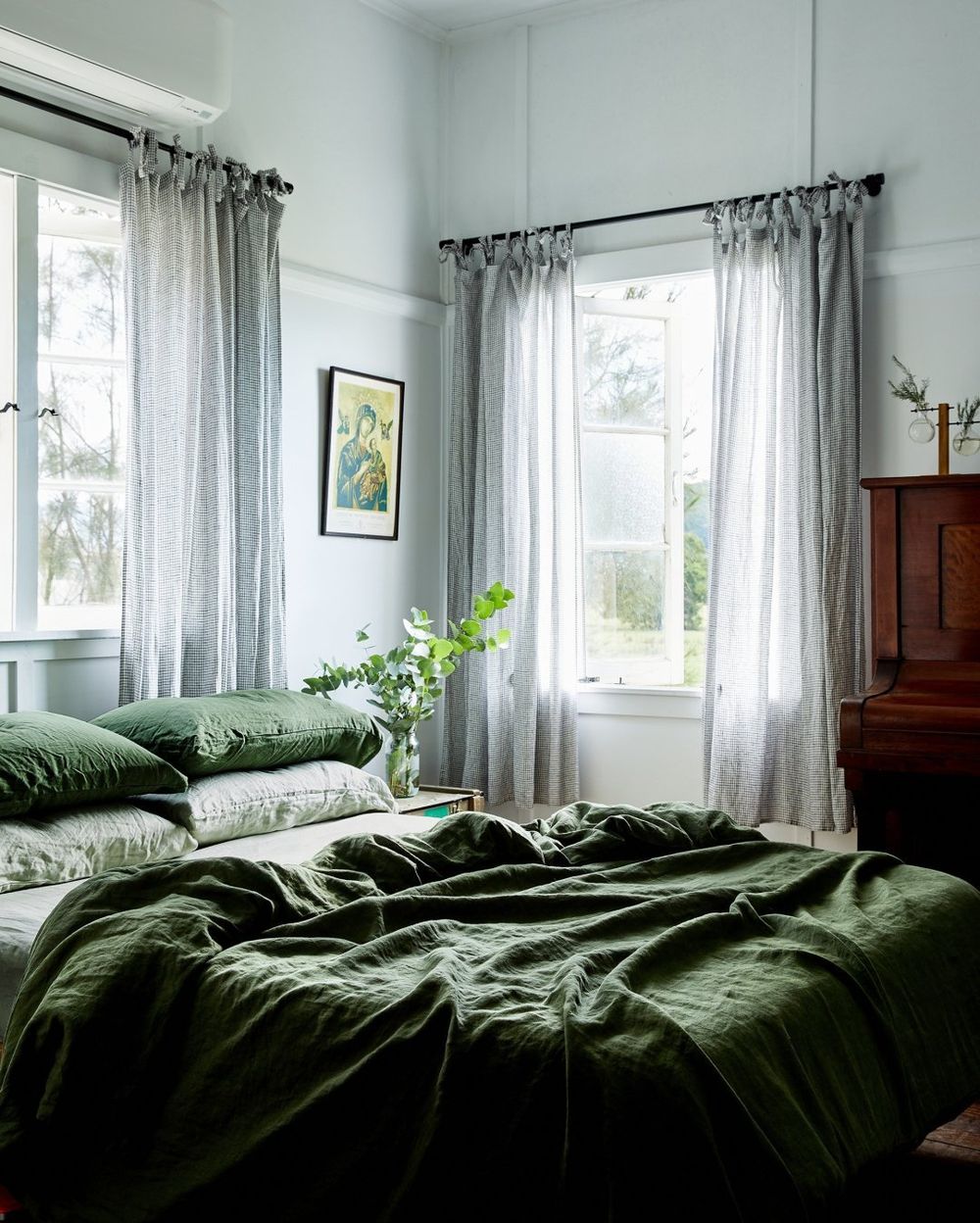 Moss Green Comforter
The green bedroom ideas don't have to stop with just one shade of green. Make the most of the walls and even your comforter by choosing different shades of green to play with. Choose a moss green comforter or bookshelves in a shade of green similar to the decorating scheme in the rest of your home.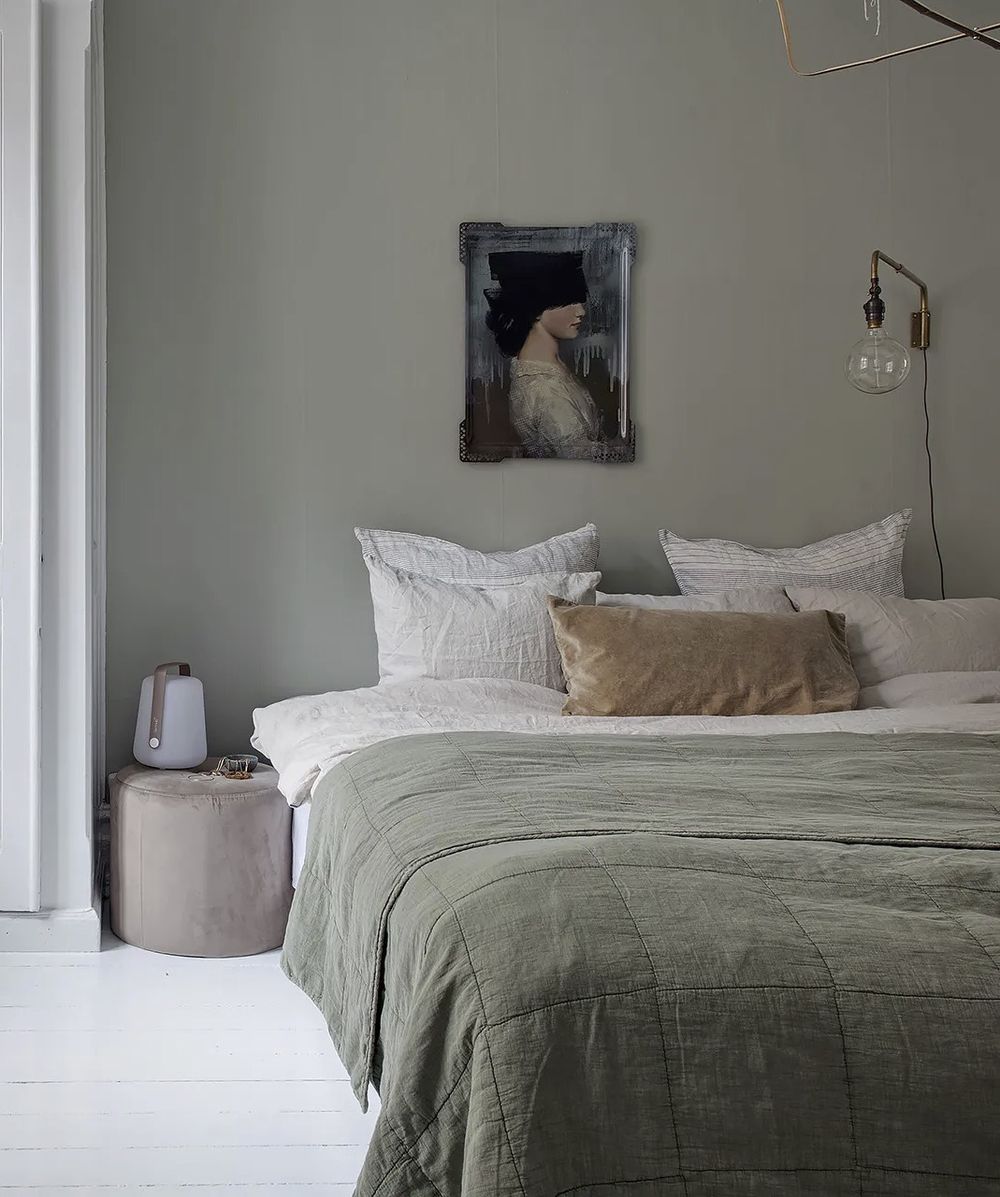 Pastel Green Wallpaper
Another option you have when customizing your bedroom is to use green as a decorative accent on the walls. Green wallpaper will make your bedroom design really pop!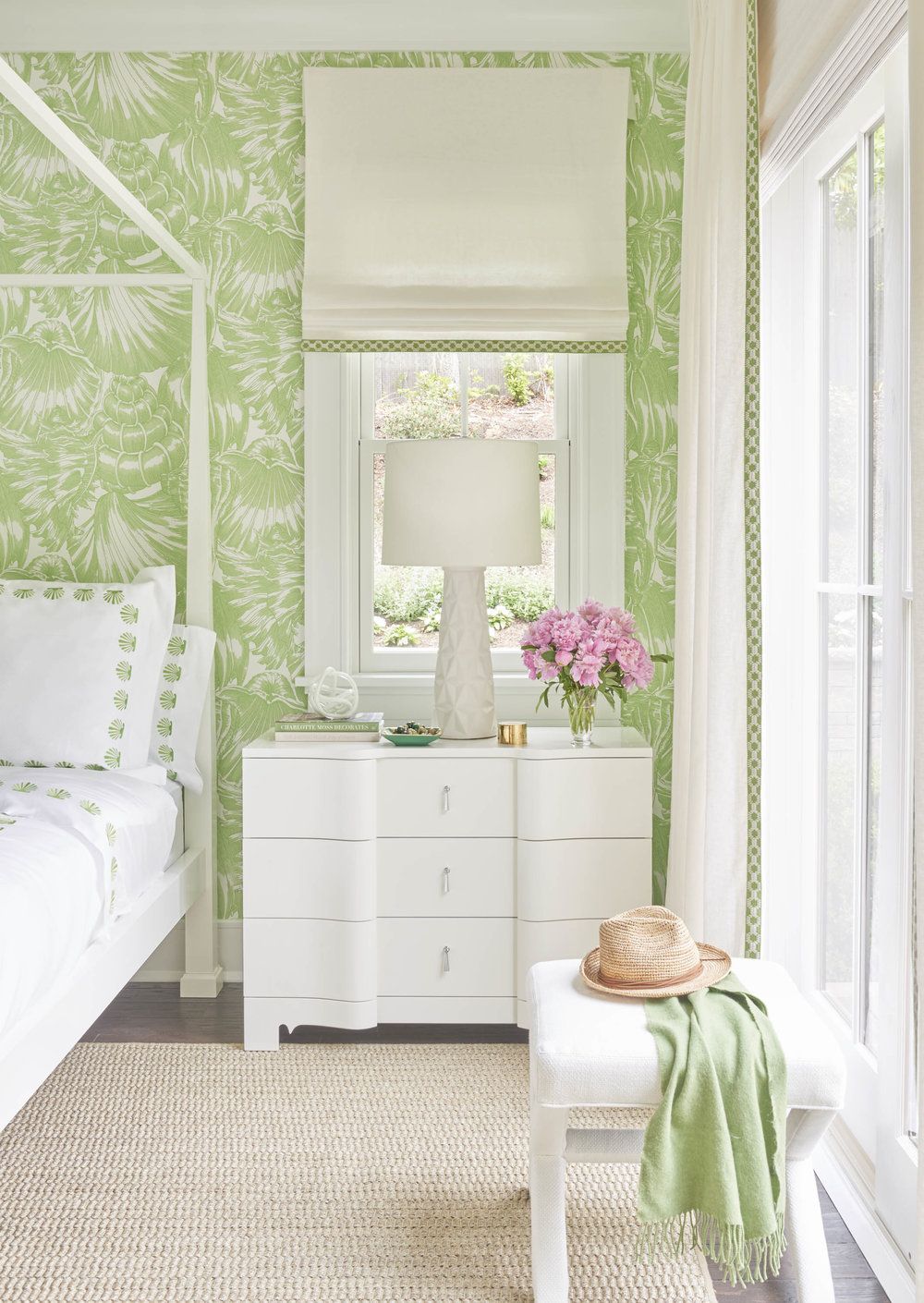 Kelly Green Curtains
Green is an excellent choice for your bedroom curtains. You can have them in just one window or all of them. Folding doors or shutters will work well with your decorating scheme if you have a small room. This will allow you to open and close the curtains to let light in or keep it dark at night.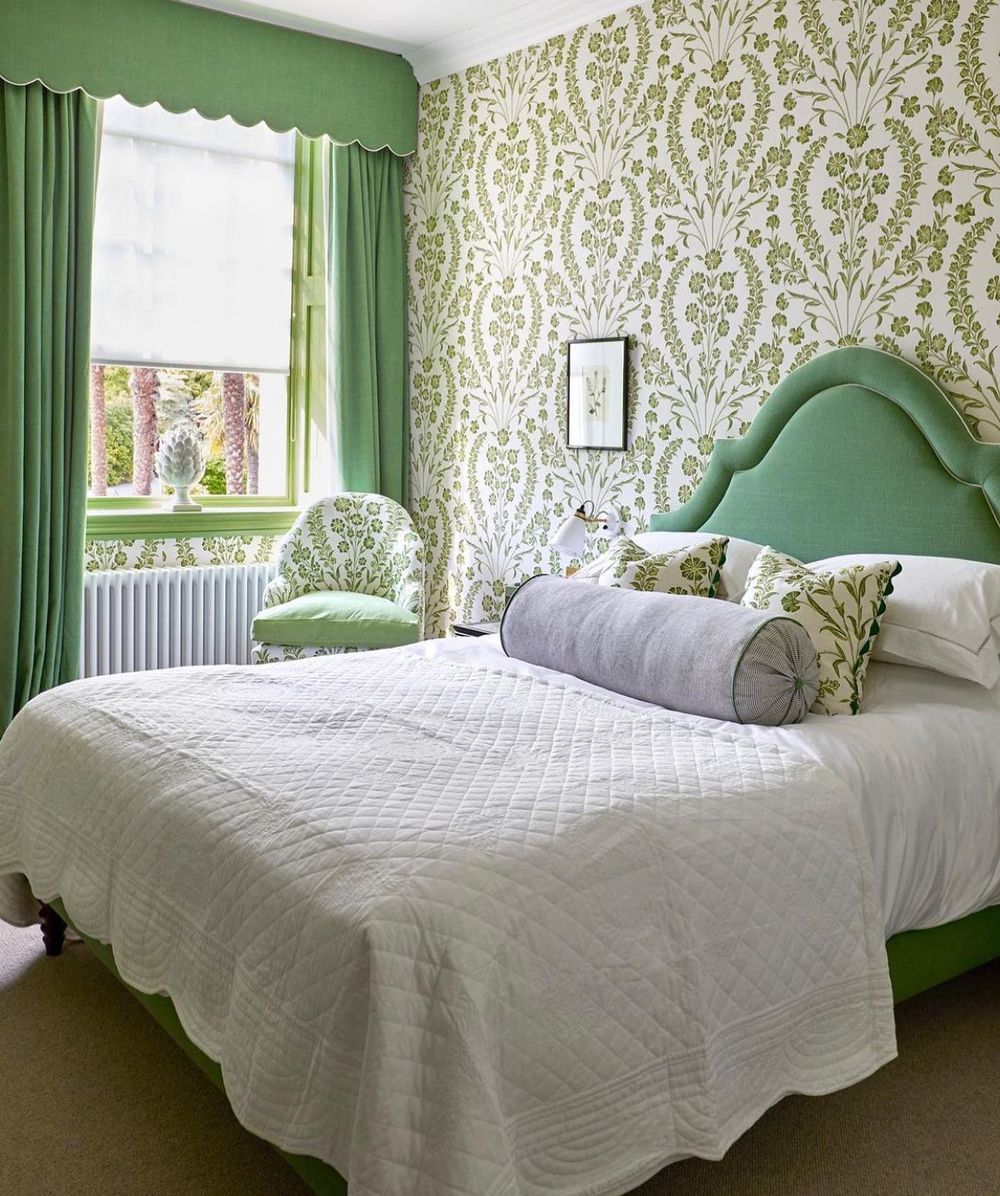 These green bedroom ideas will add the perfect amount of color, texture, and personality to any room they are brought into. You can be sure that the room will be clean, inviting, and comfortable, just as if you had decorated it yourself. The soothing colors and warm textures will help you fall asleep easily, and the plants will keep your home fresh and blooming all year long.
Next, check out these green bathroom ideas!