Old-world french glamour lives inside this awesomely vintage home designed by Annie Smith of Eurotrash. Her Jacksonville, Illinois home takes a cue from the era of Louis XVI, where elegance and decadence reigned.
Look closely at the living room, where you'll see two large golden frames – one is empty and one holds a mirror. There are a few fireplaces in the house, and each one has a beautiful gilded vintage mirror above it, enlarging the airy rooms.
More golden mirrors create a gallery wall along her staircase and black half-tone walls line her bathroom.
After seeing everything, I have to say my favorite part about her home is the fact that every room has a sparkling chandelier… It makes it all more glamorous, don't you think?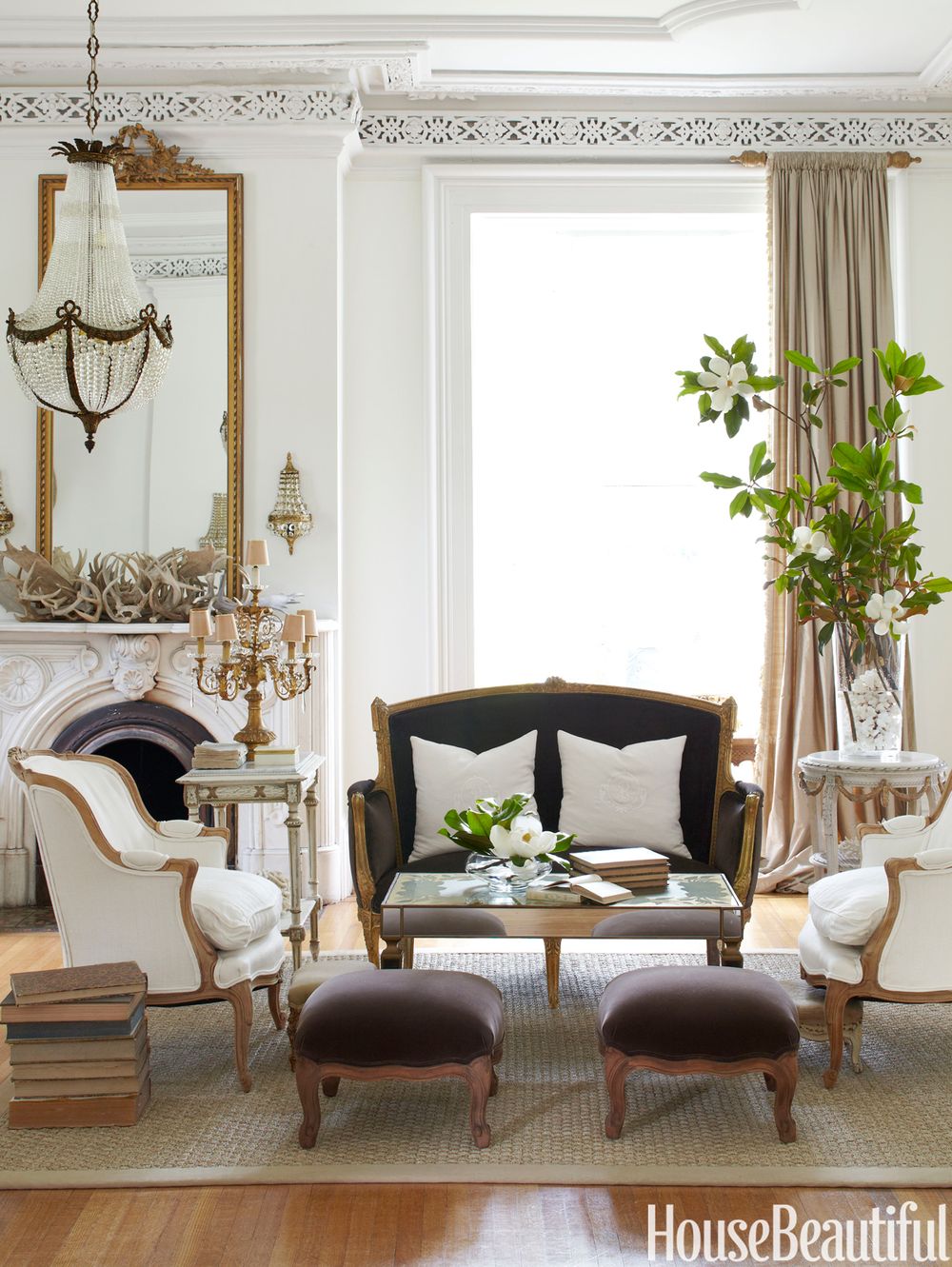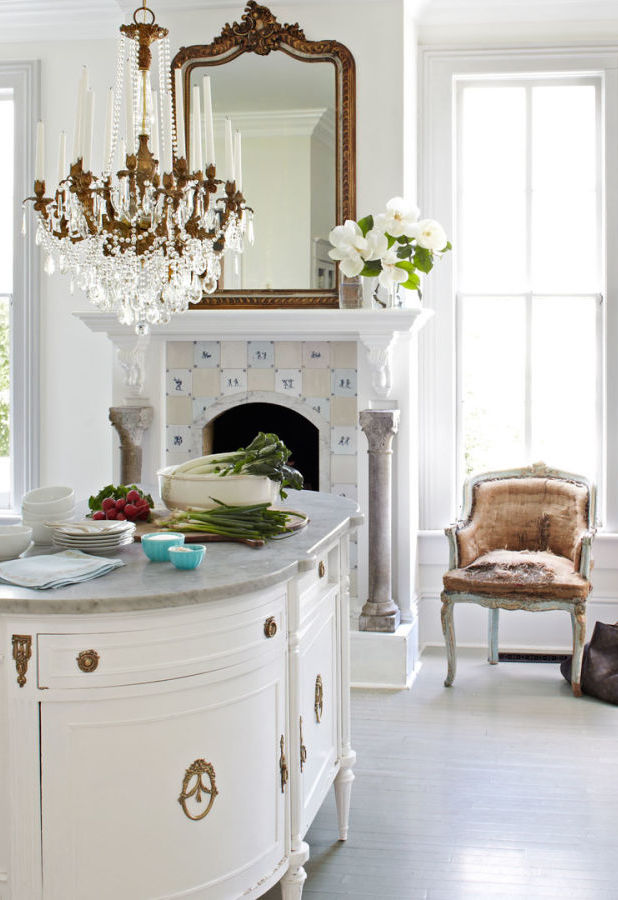 All images via House Beautiful
What was your favorite part of this home?