I came across the work of interior designer Emily Lister while browsing through Pinterest, and completely fell in love with her bright and colorful designs! Her Tennessee-based business EL Interiors provides interior design solutions from beginning to end, for all sorts of clients including residential, commercial and hospitality! She's been designing for over 10 years with a focus on custom design development and project management. Check out a selection of her work below:
Living Room
How cool is this multi-colored accent wall?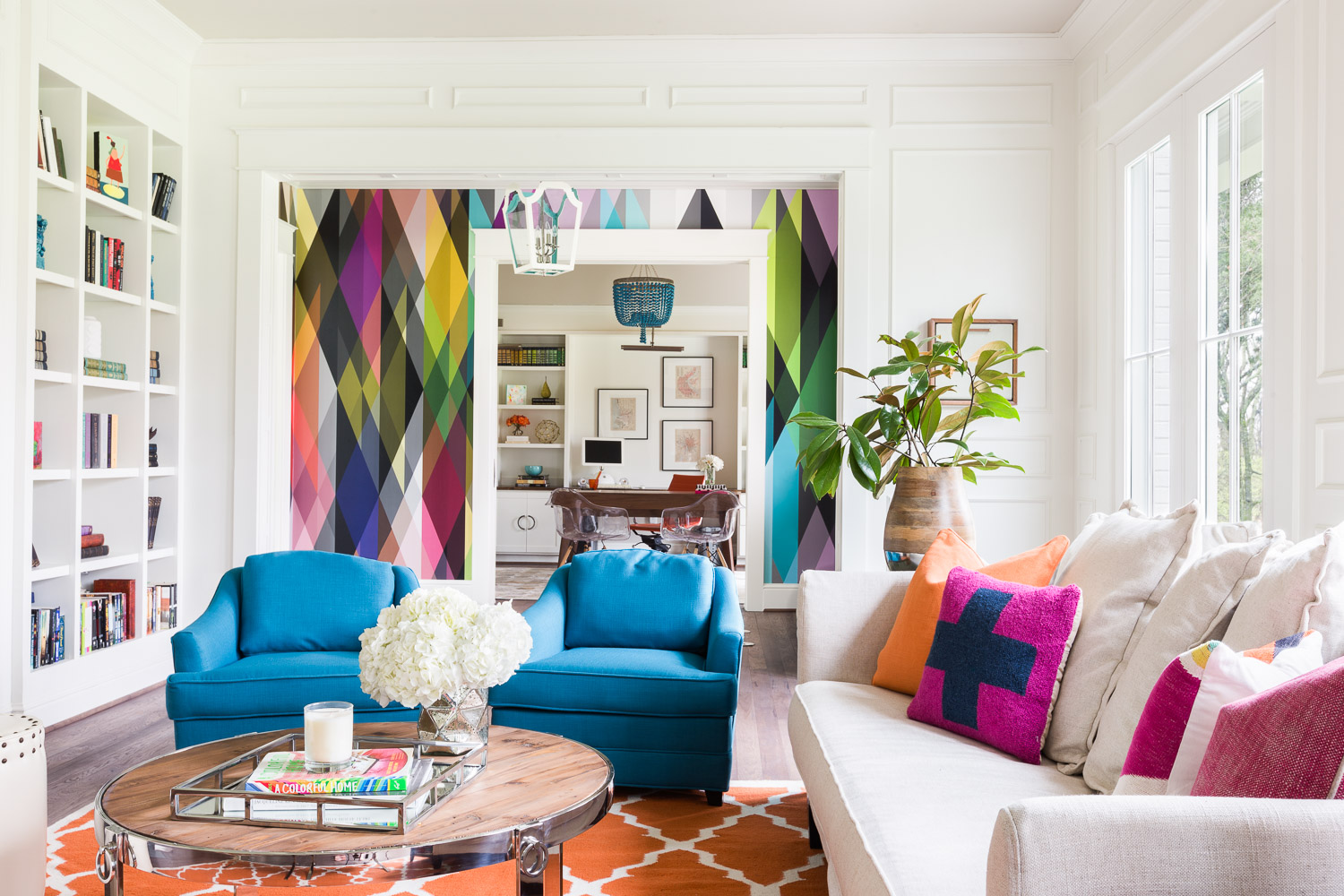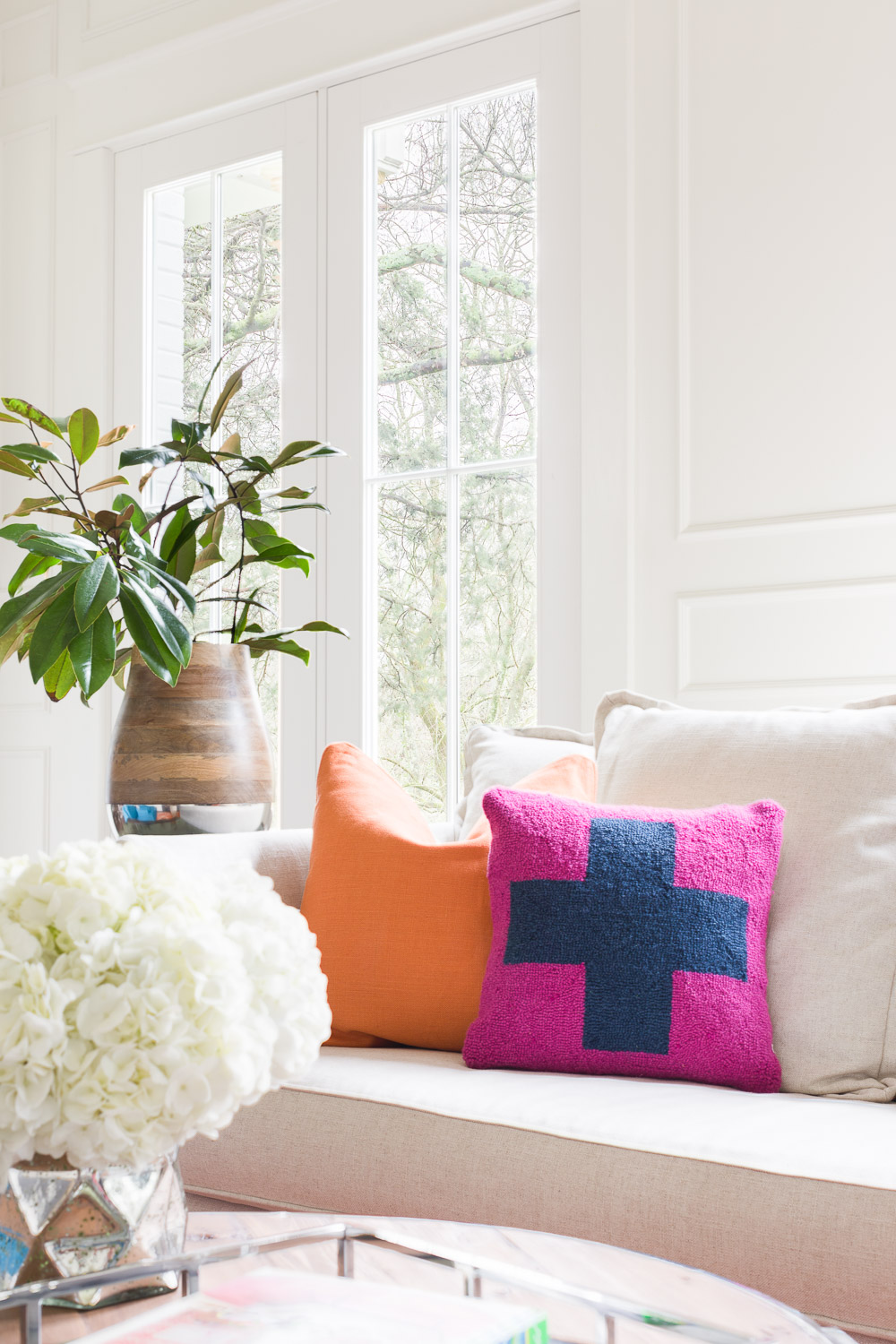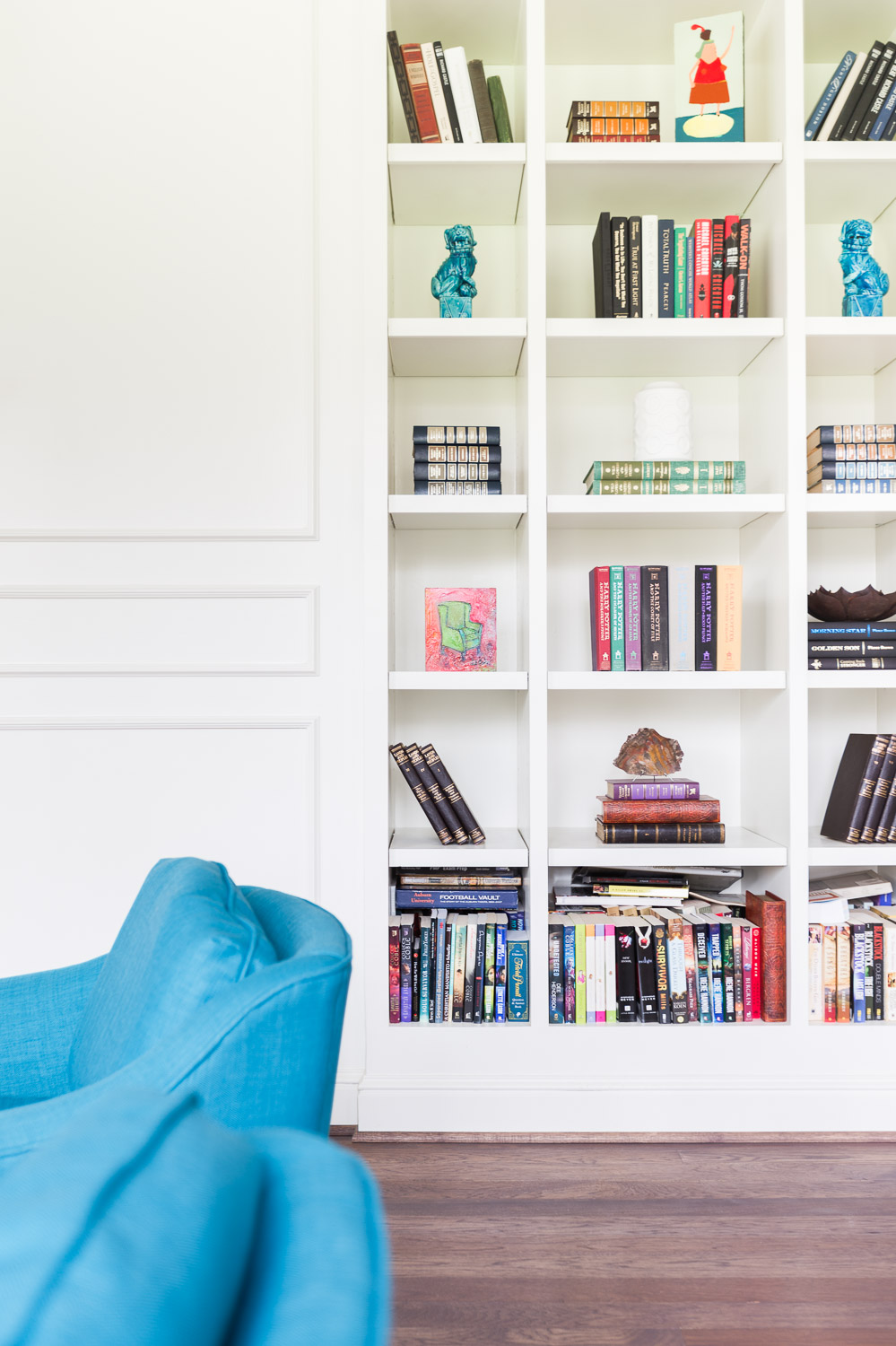 Kitchen
Green cabinets and floral patterned chairs? YES!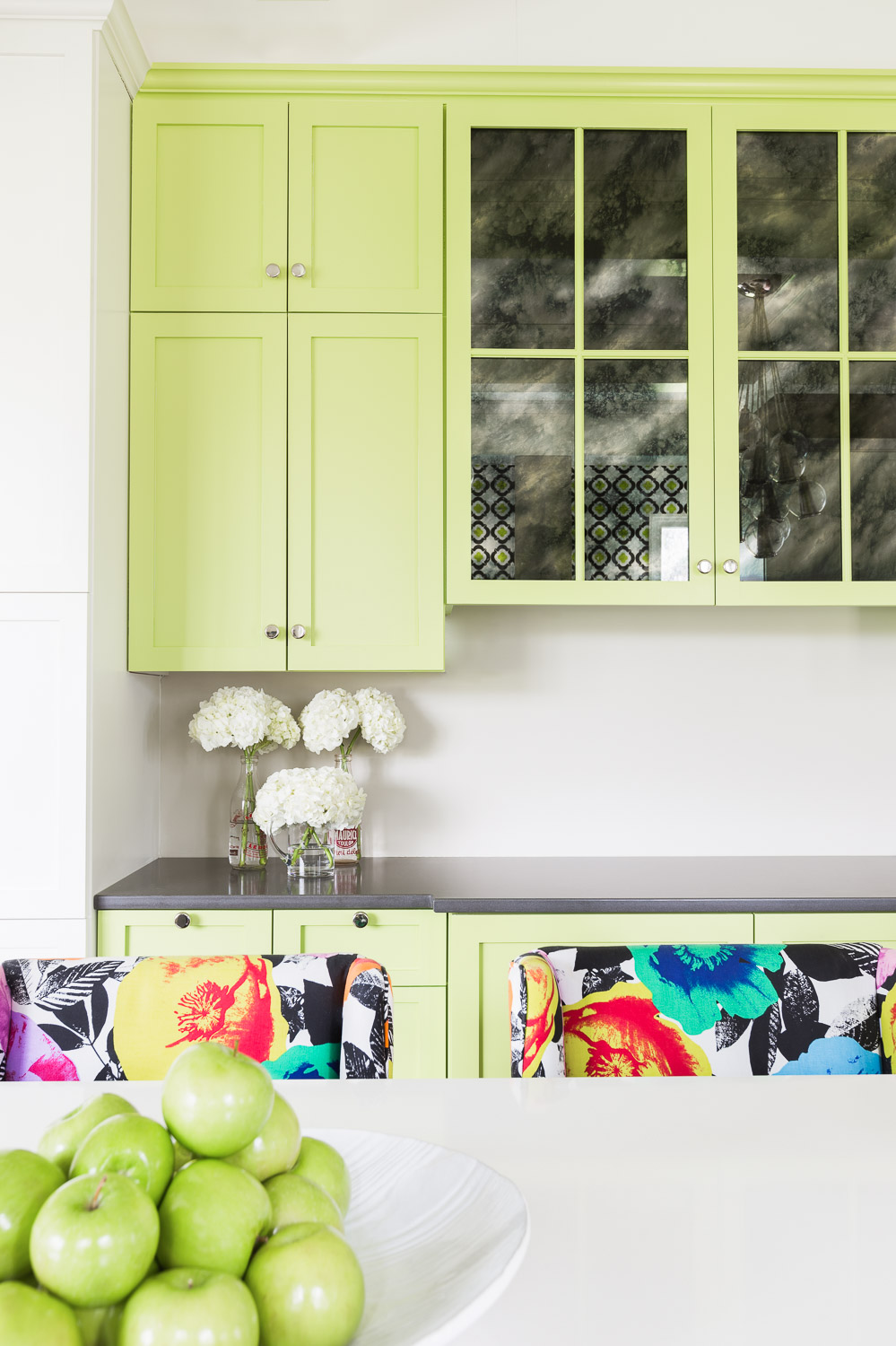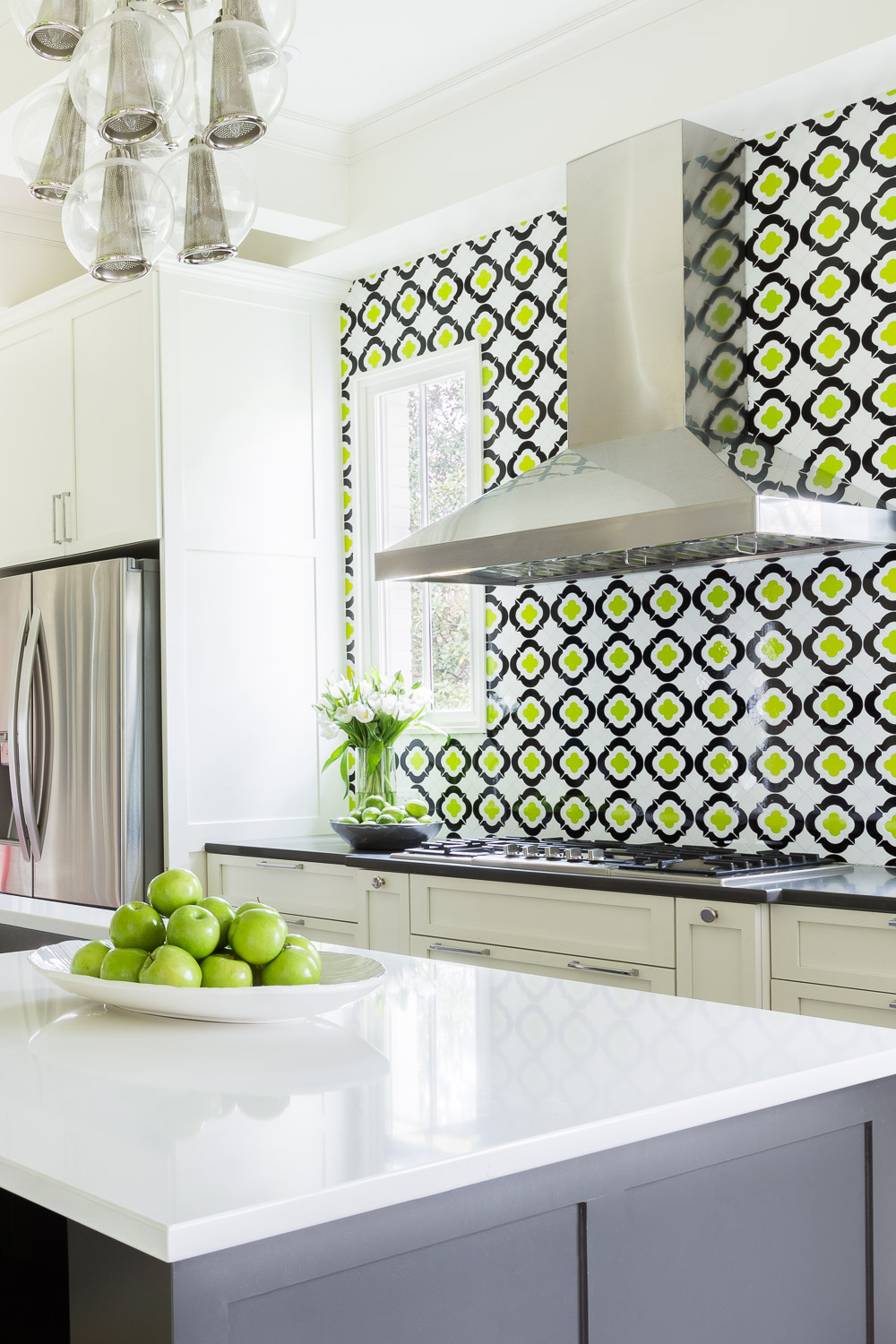 Office
This turquoise chandelier is perfection…
Bathroom
This client must have been really fond of color…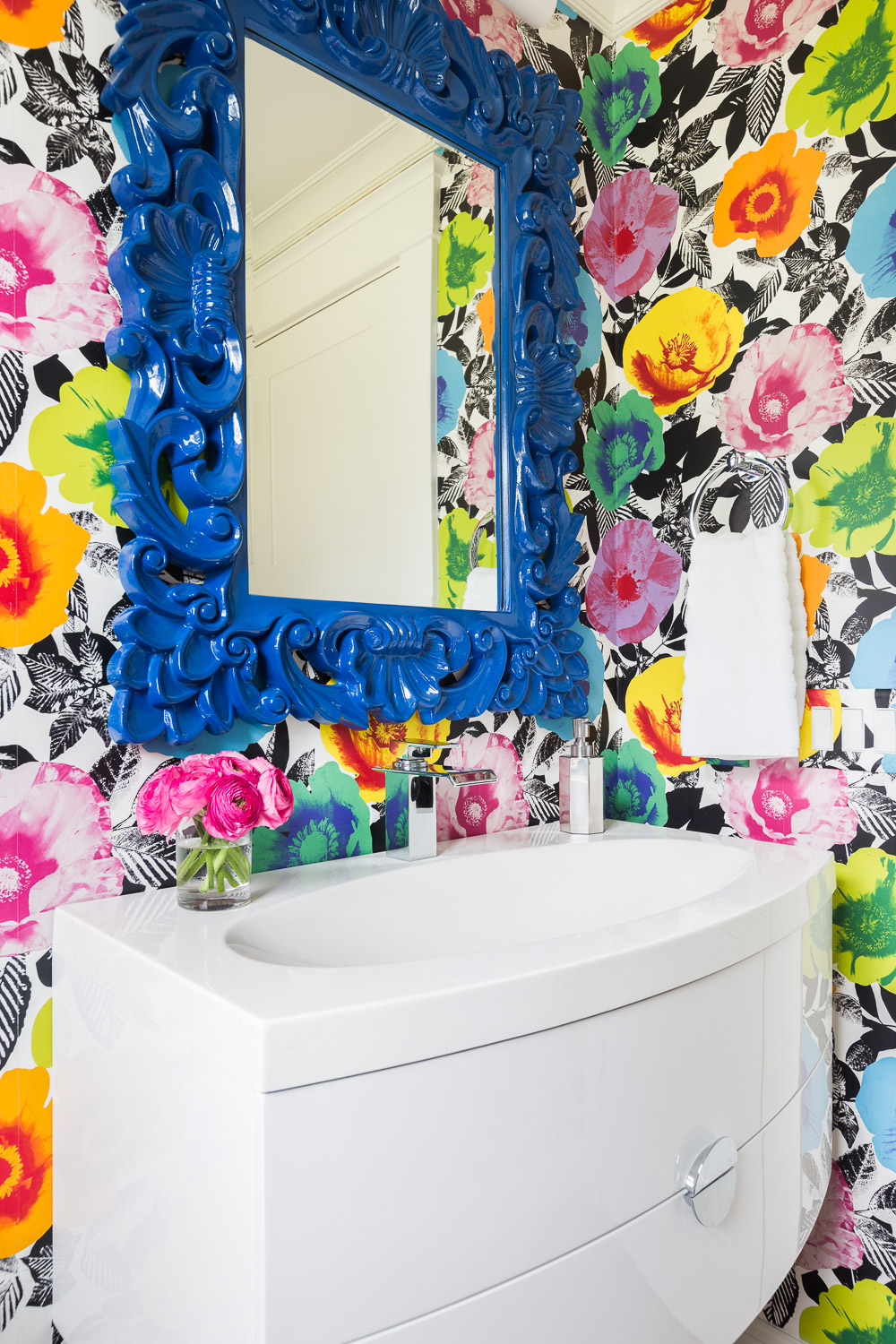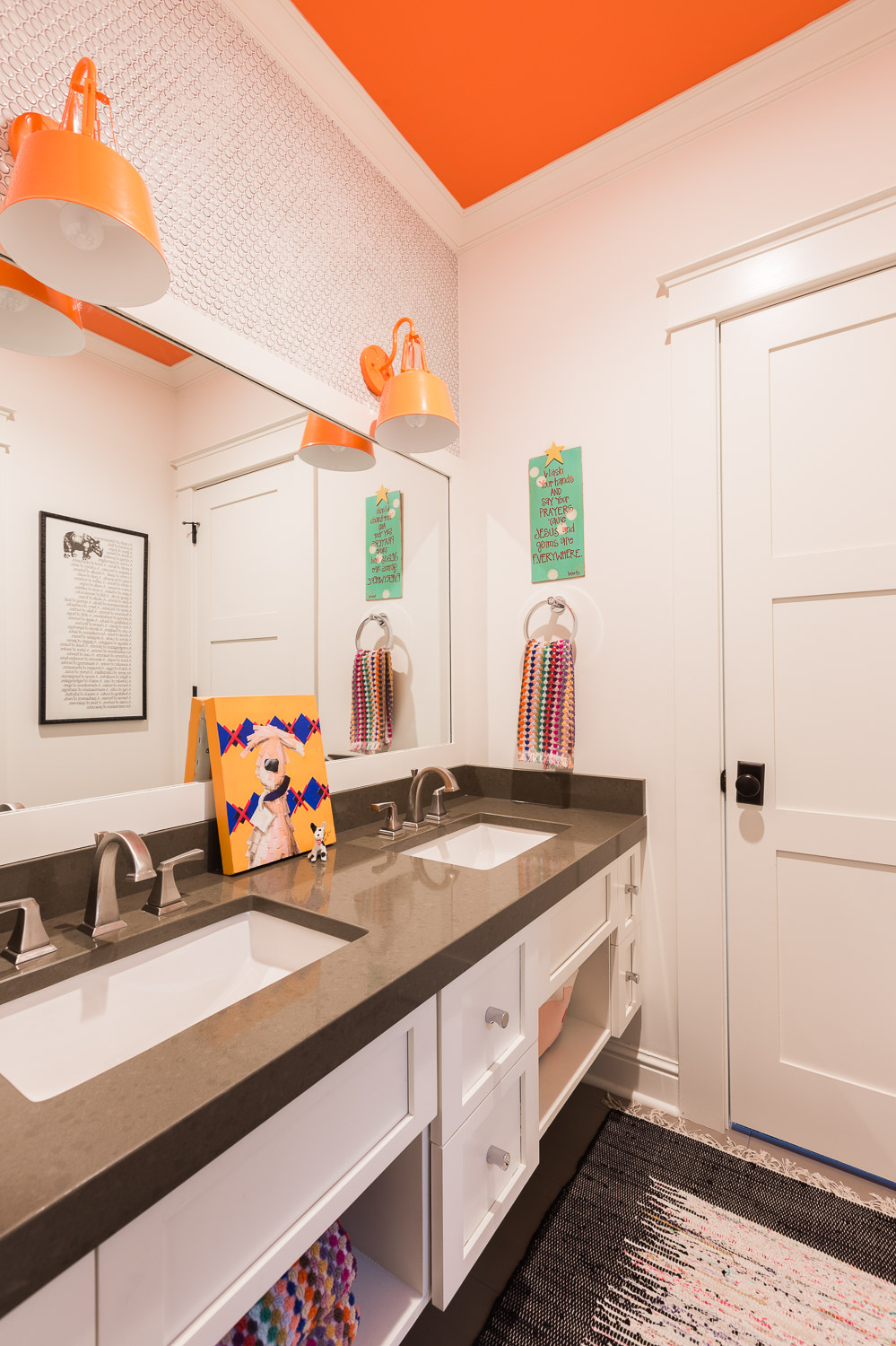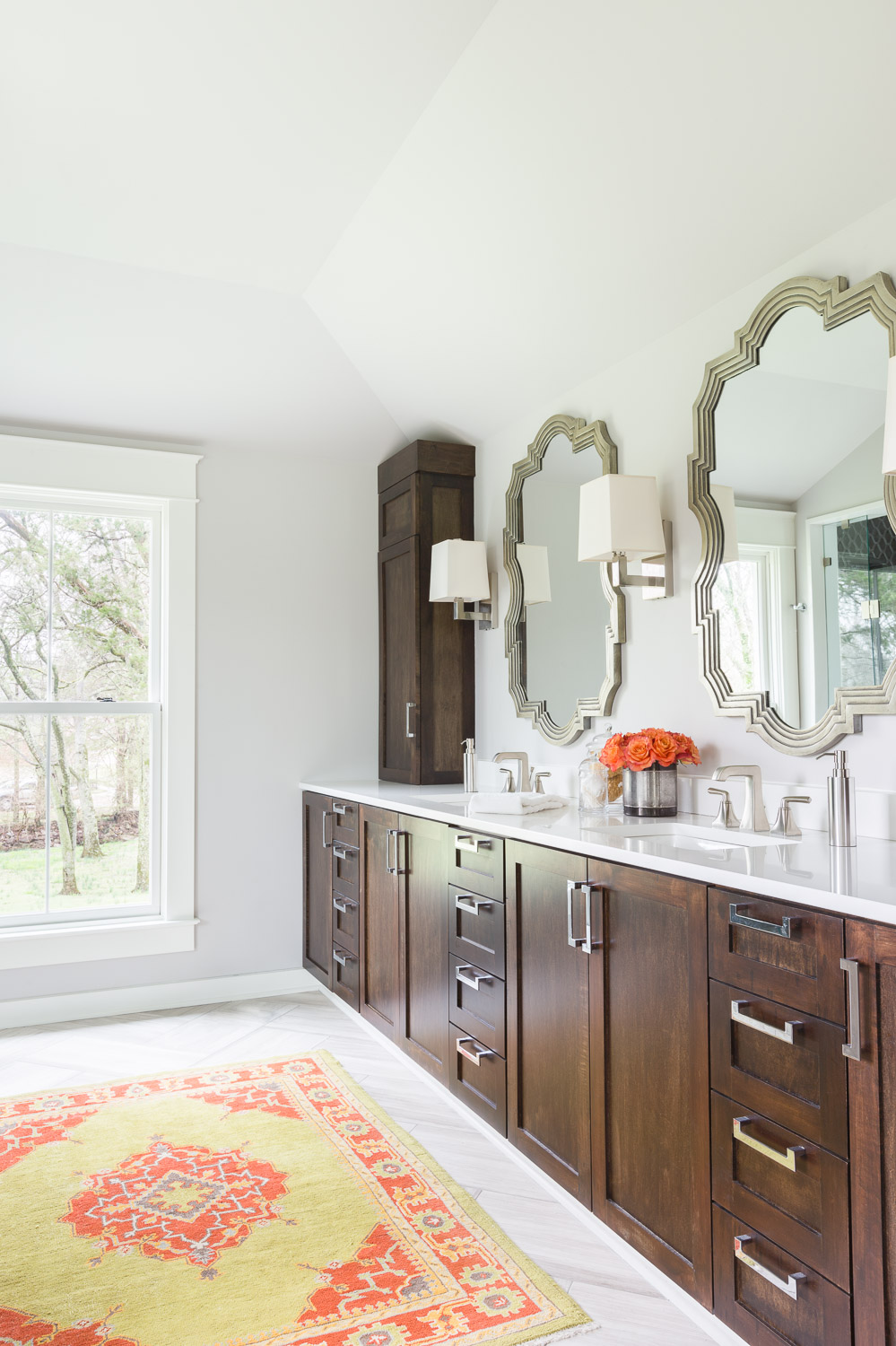 Bedroom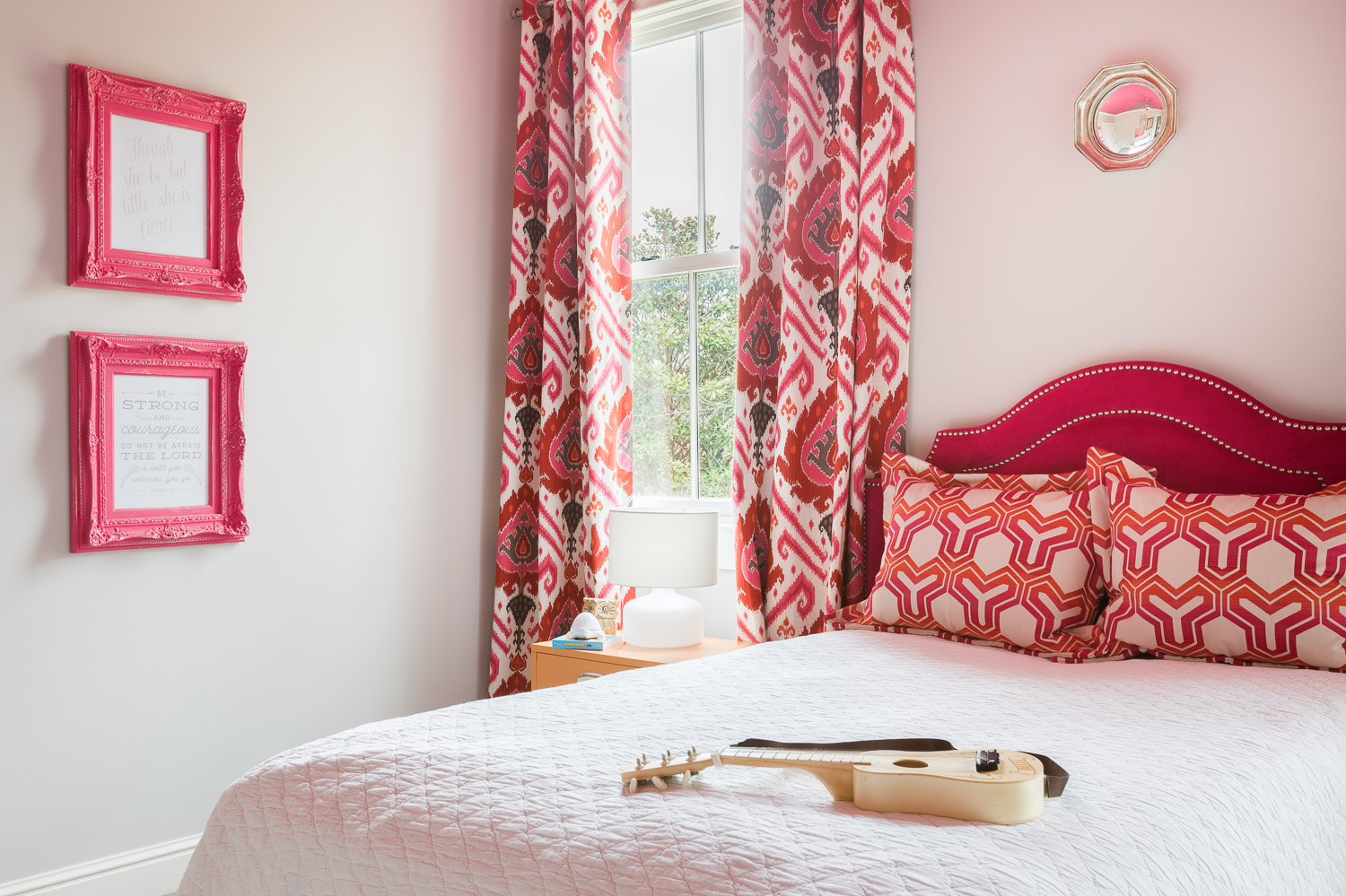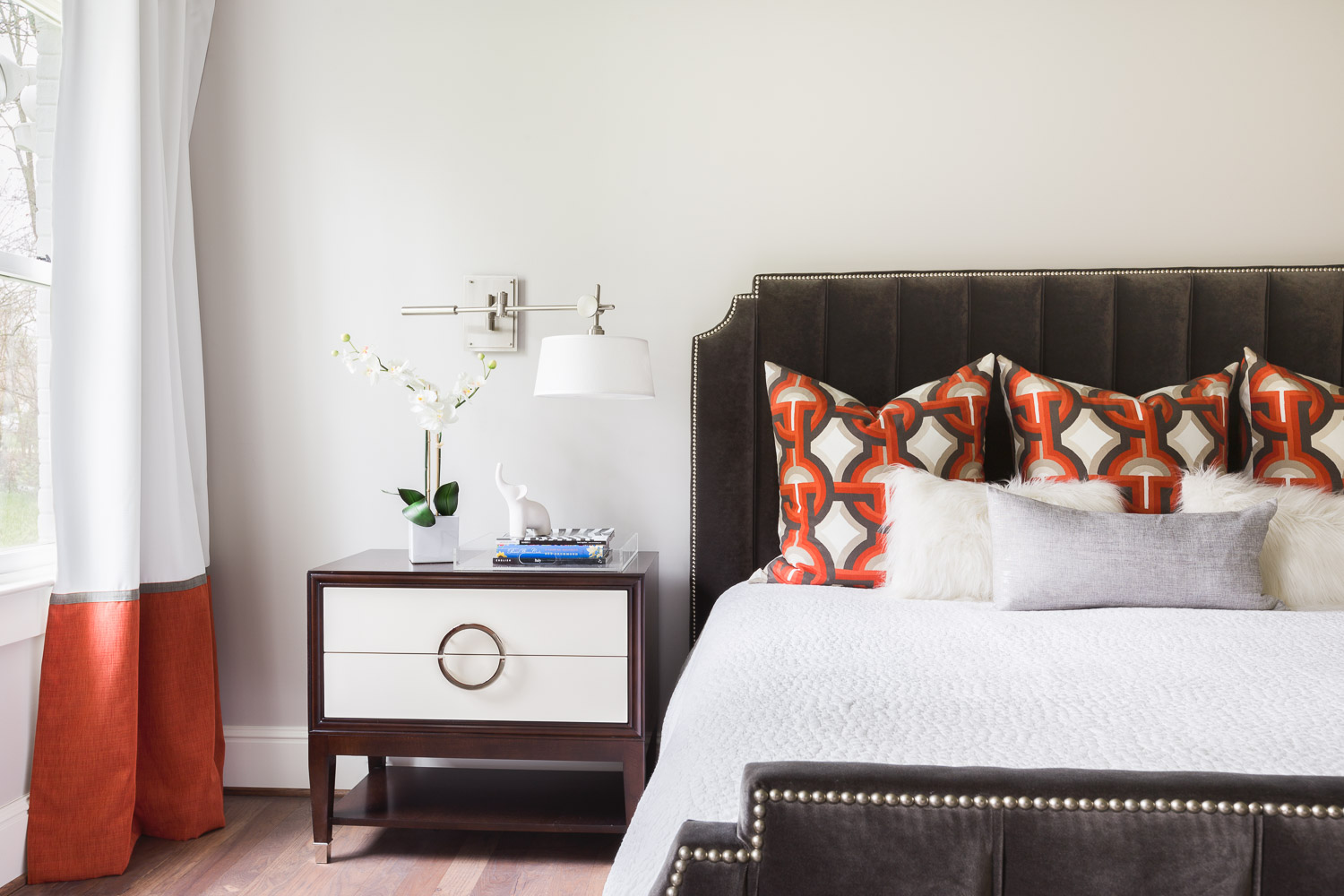 Closet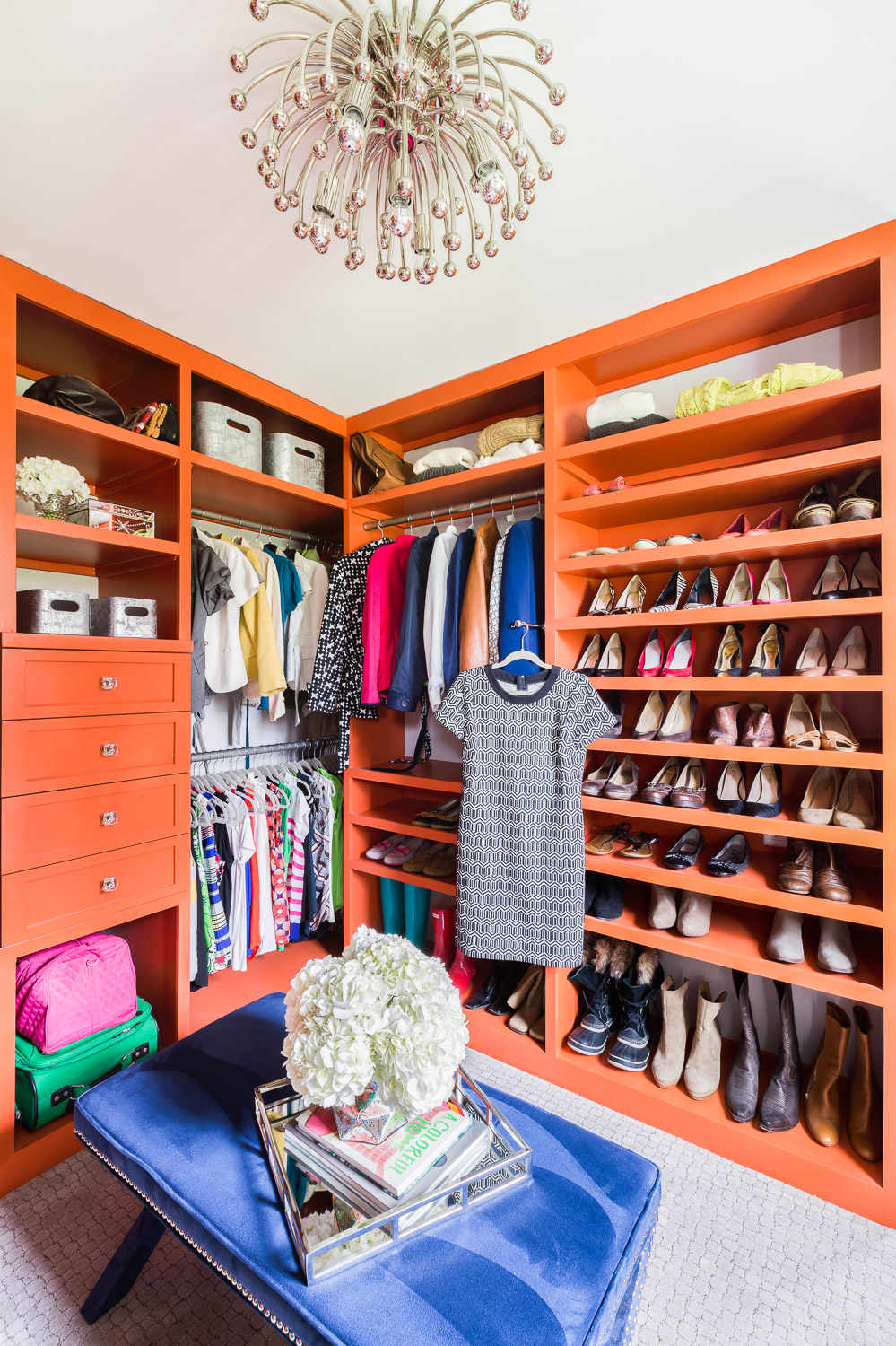 Design by EL Interiors / Photography by Alyssa Rosenheck
Which space was your favorite?