*This post has been graciously sponsored by Walmart. All opinions and decorative ideas are my own*
Decorating a coastal home can be really fun. Personally, I have a white marble accent table I've been dying to decorate inside our beach home on the coast of Connecticut, and so I was really happy when Walmart reached out to collaborate on coastal decorating this month!
I knew that Walmart Home sold lots of furniture and decorative accents but I was pleasantly surprised at the wide variety of pieces available to furnish or decorate the home. You can find plenty of affordable yet high quality decor accents for your house at Walmart Home. I was particularly impressed by this beautiful weathered oak platform bed from Walmart Home that could work in a farmhouse, coastal or any other rustic type home. Shipping was also a breeze, and all the items I ordered actually came faster than their expected delivery date!
Here is what I chose from Walmart Home to style an accent table inside our beach house. I hope these affordable coastal decorative accents will inspire you!
Affordable Coastal Decor Accents
I haven't quite decided if I want to use this table as a makeshift breakfast nook table or use it as an entryway table, so I'm sharing with you guys a few photos from each set up. Please tell me what you think!
Here are a few ideas for the breakfast nook in the kitchen. I decided to hang up a breaking waves photo from Walmart to create a calming mood. I added a (really affordable) whitewash wood table lamp and a small turquoise vase.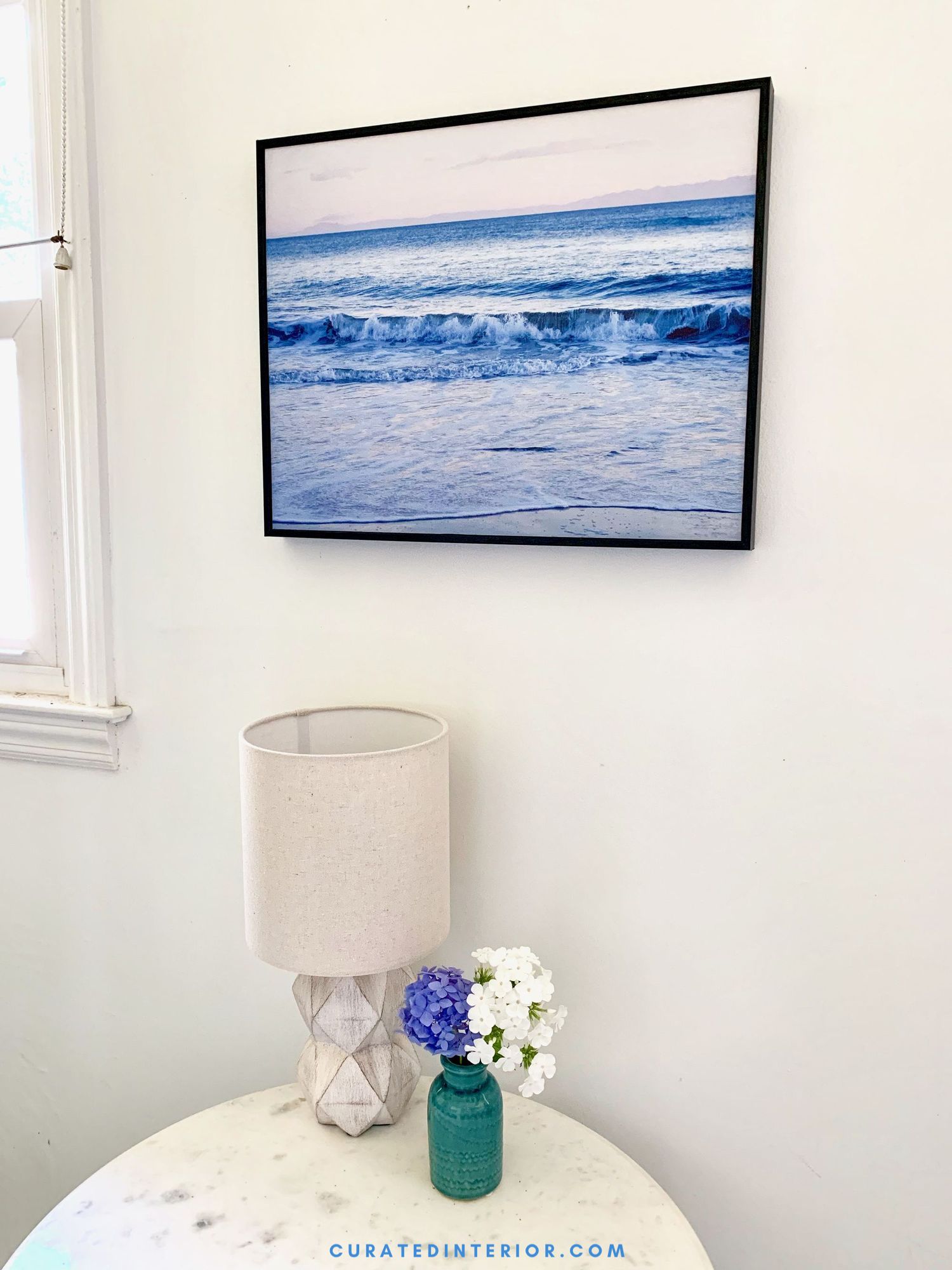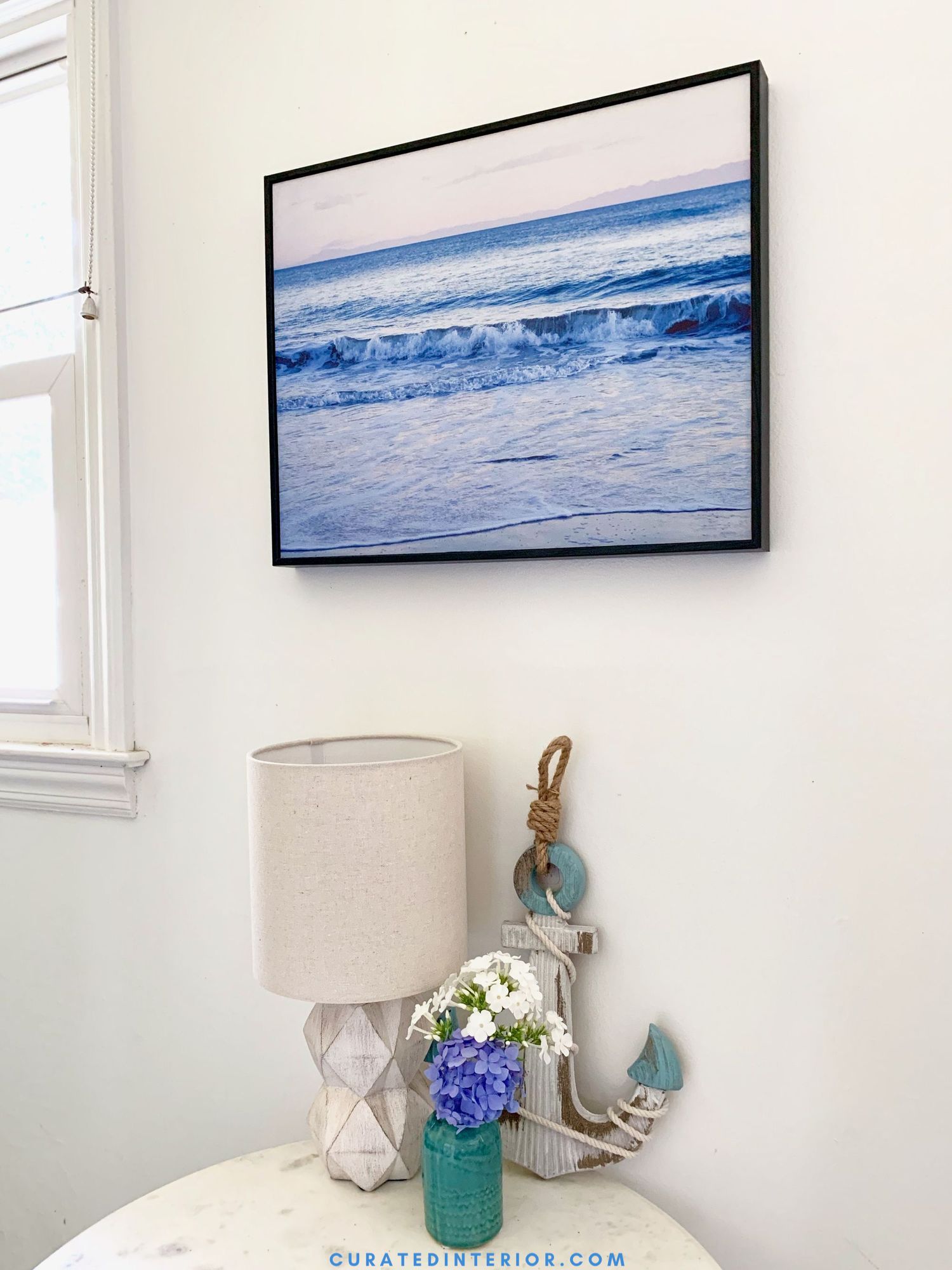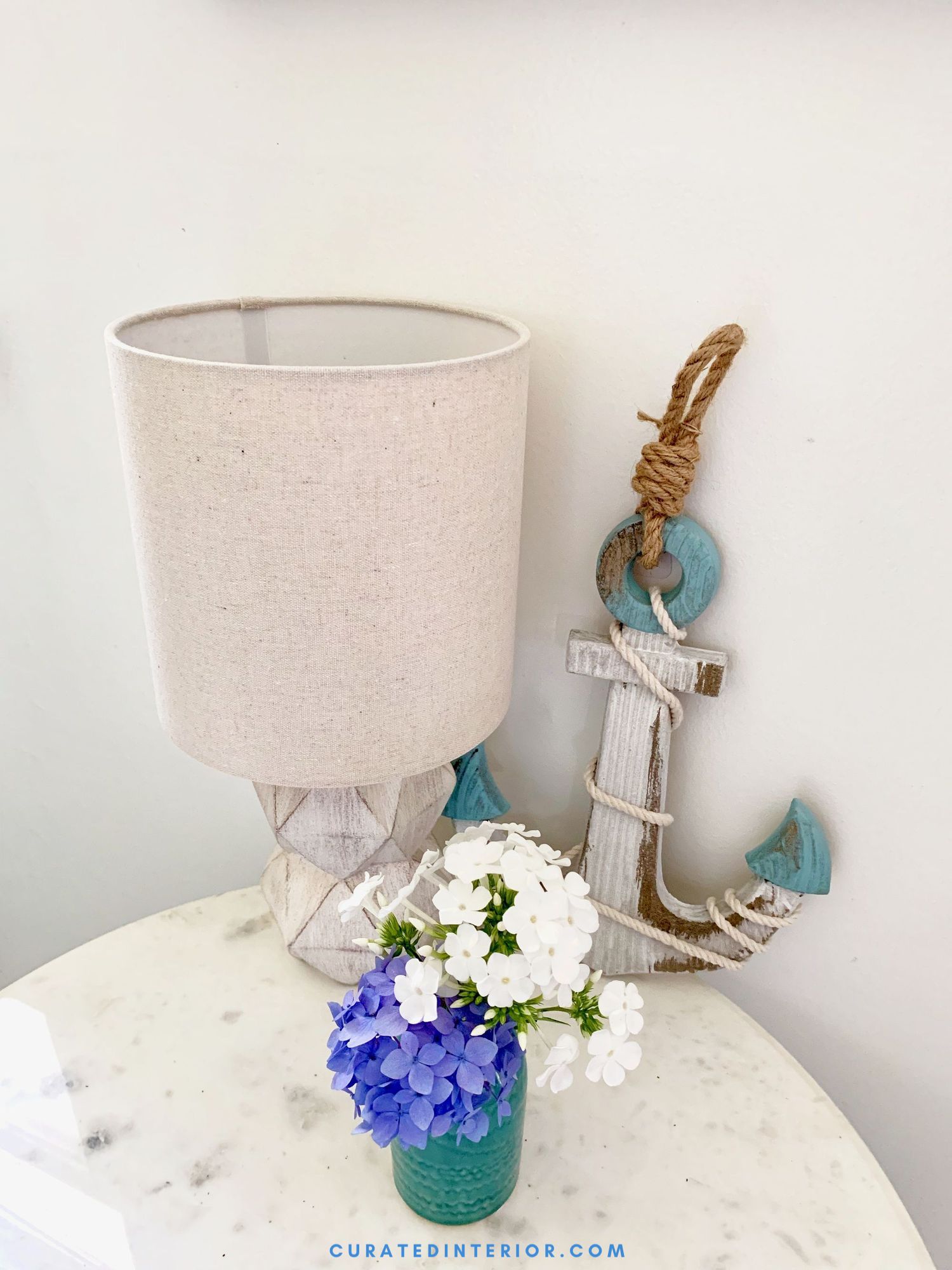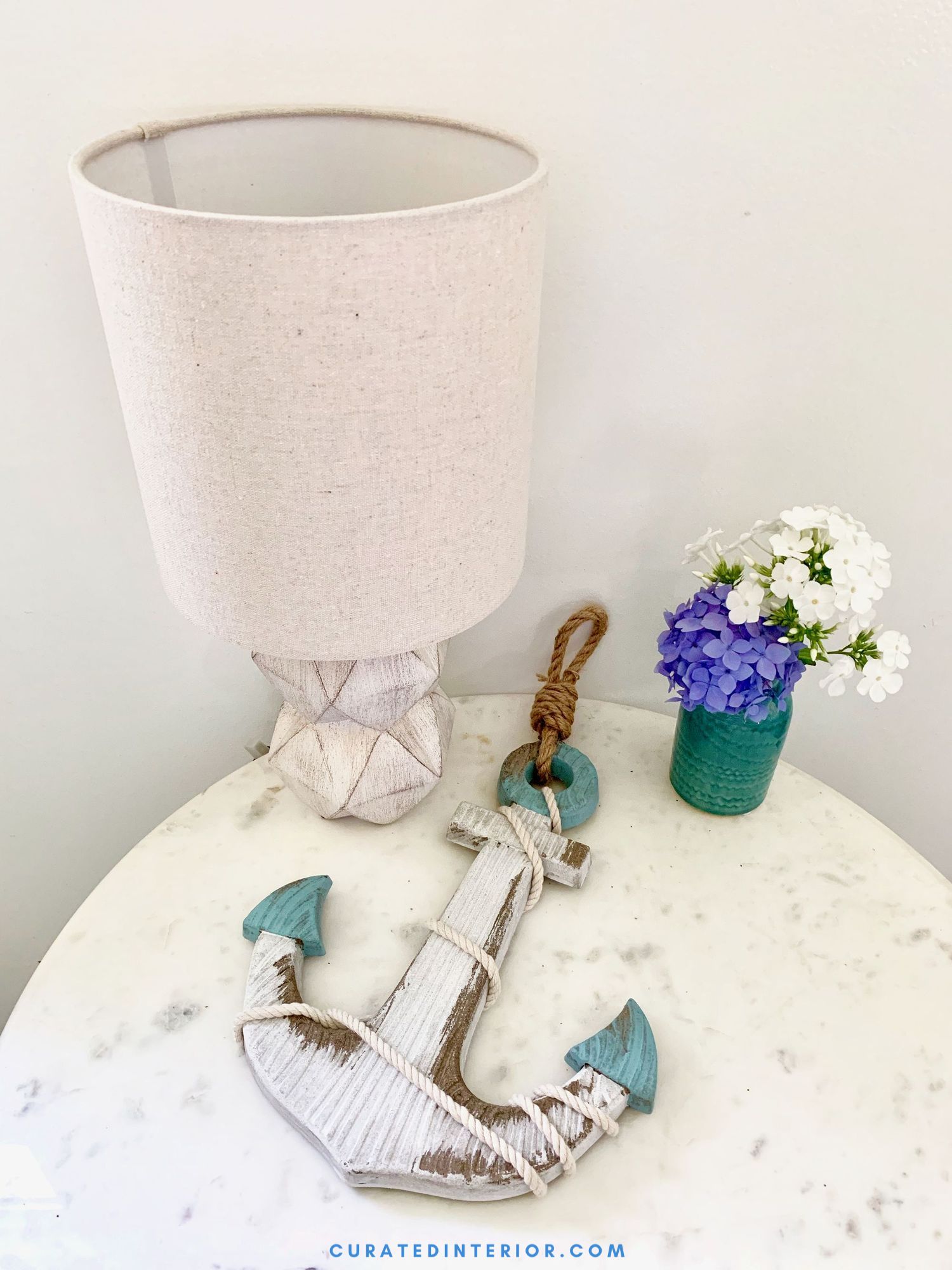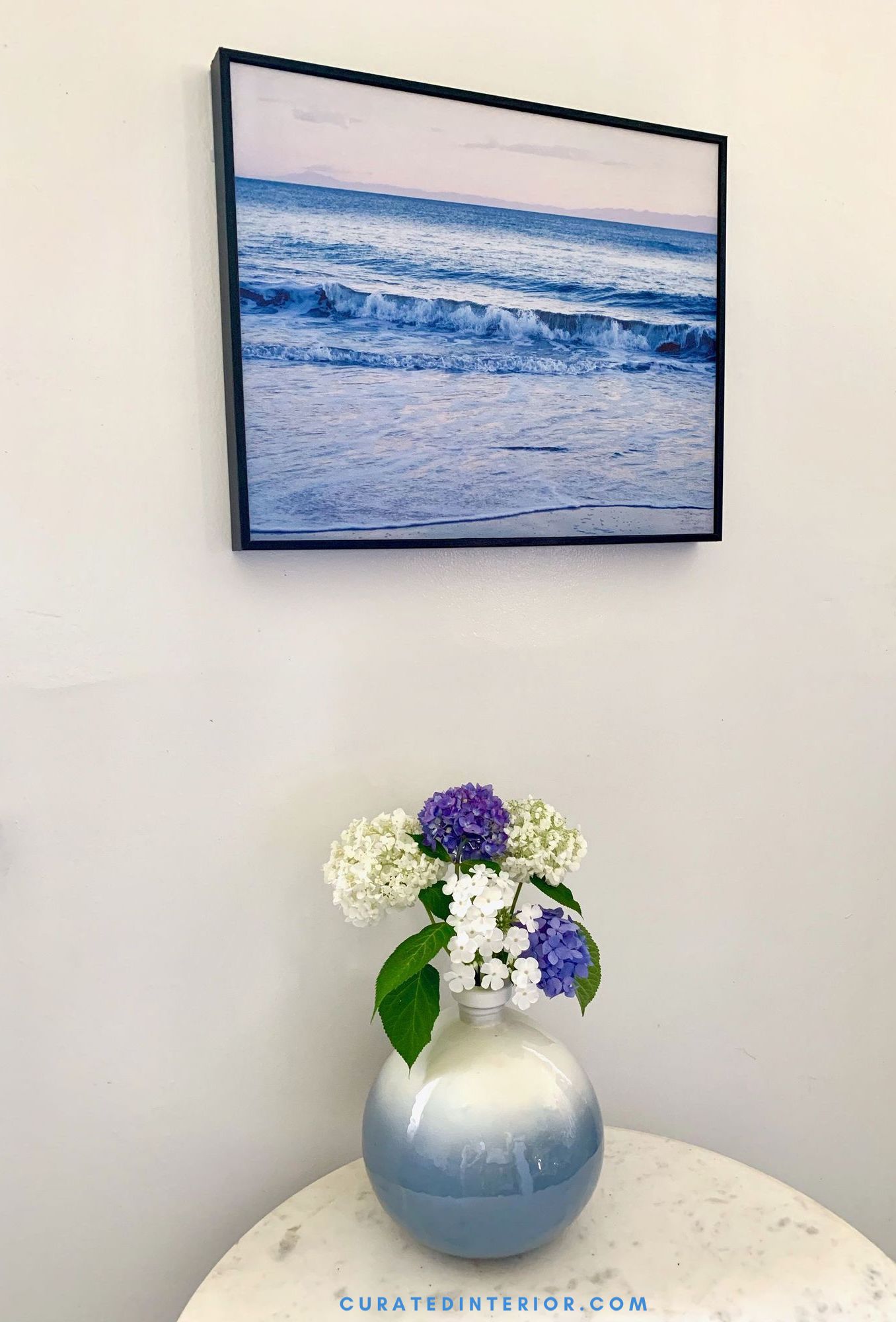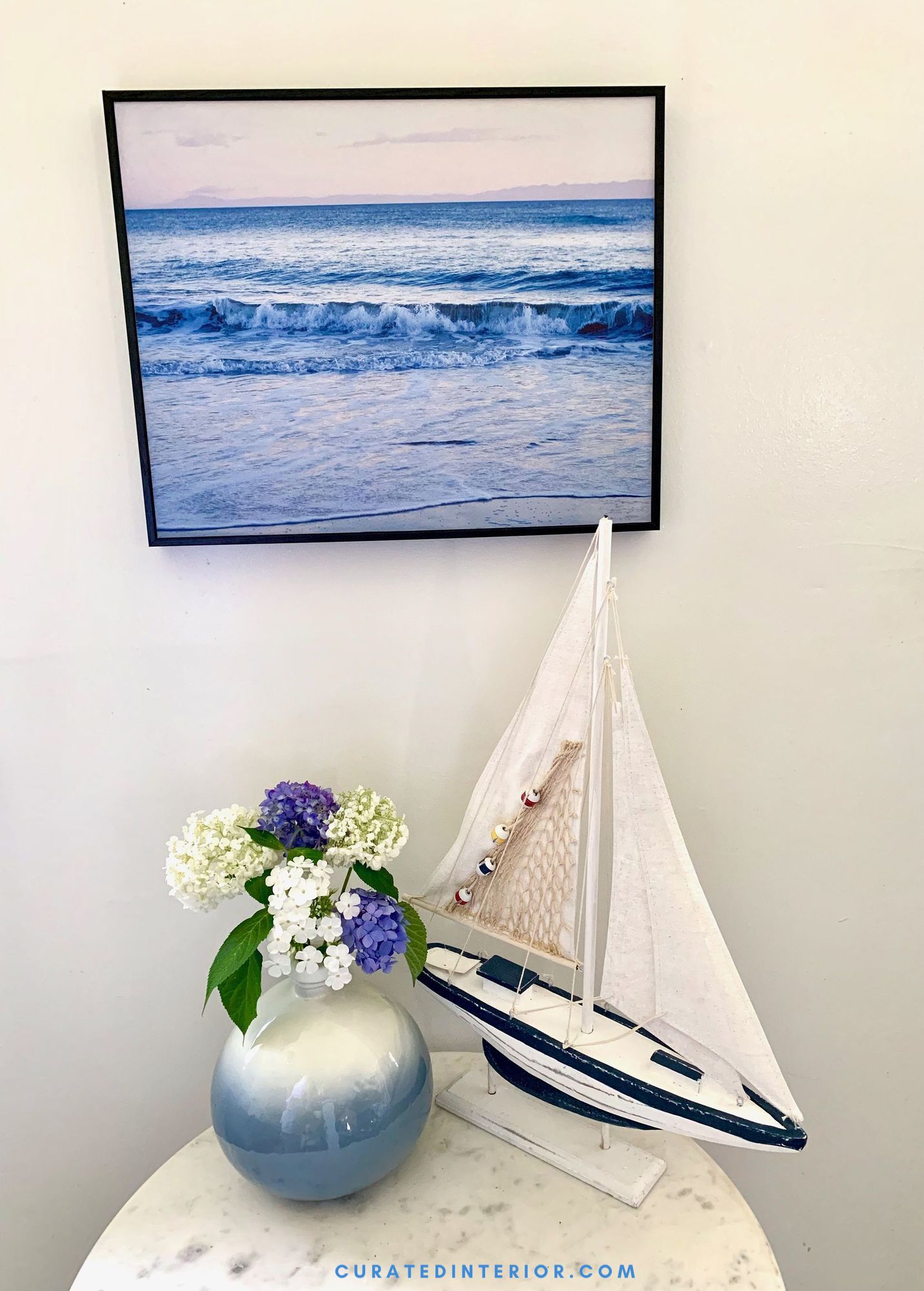 Here are the 9 coastal decor accents I chose from Walmart to decorate with:

Coastal Entryway
I also decided to try out these decor accents at the entryway, too. I hung this cute little anchor on the wall, placed a pretty blue sailboat on the table, and added a seafood tray for keeping keys and other little things.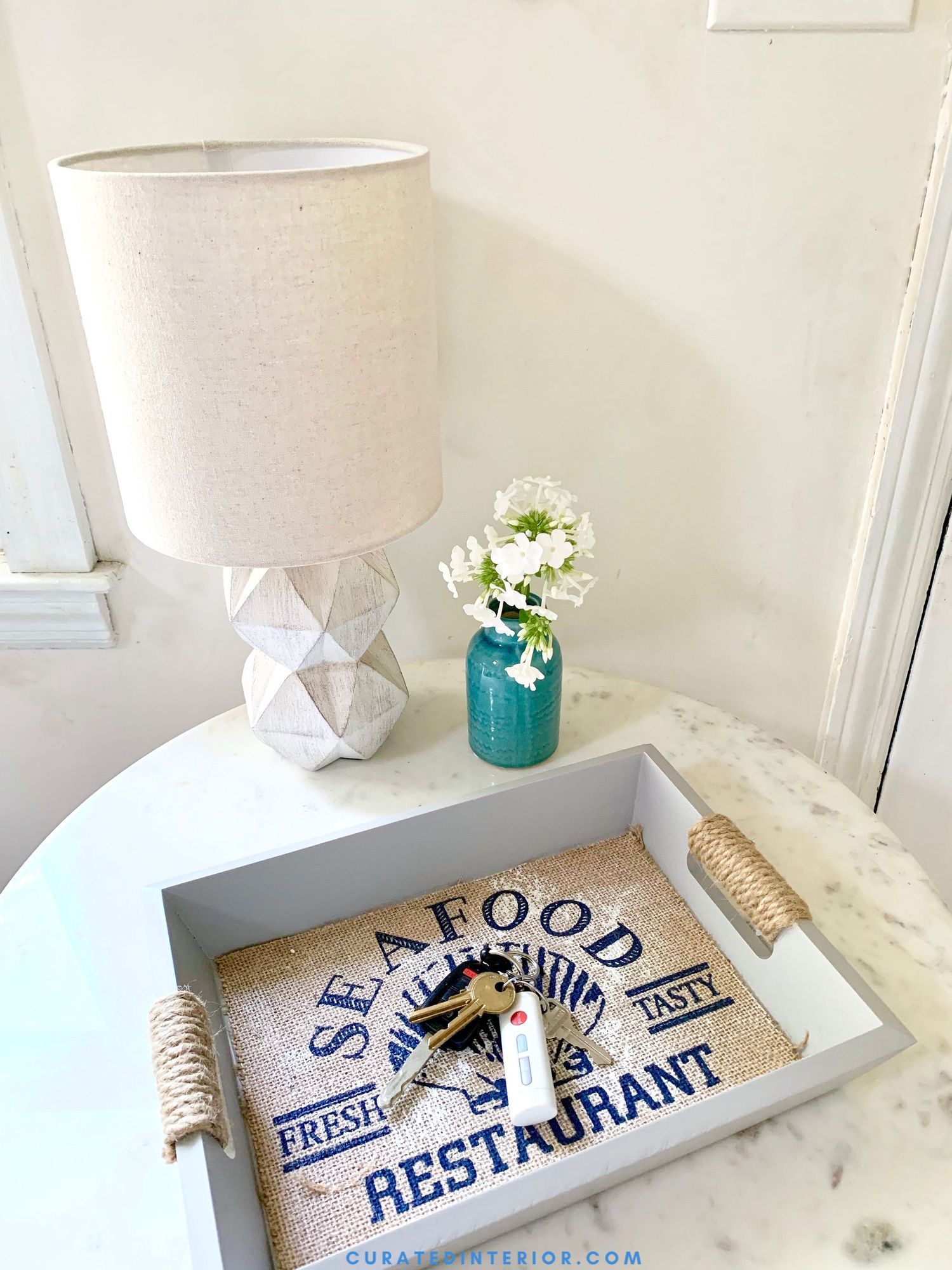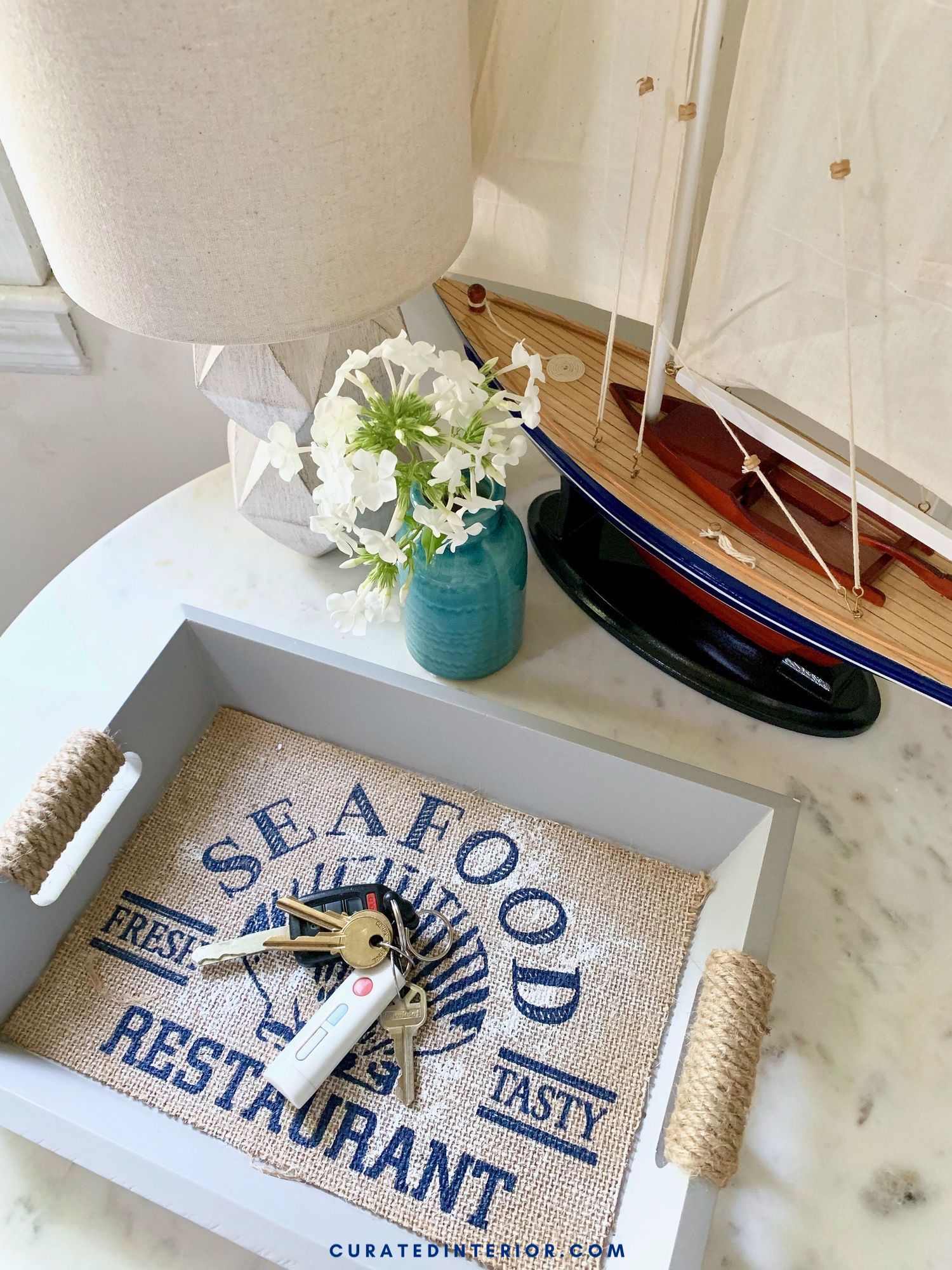 Lastly, I got these two little whitewashed rope and float beach sculptures which can be hung or placed on a table like this!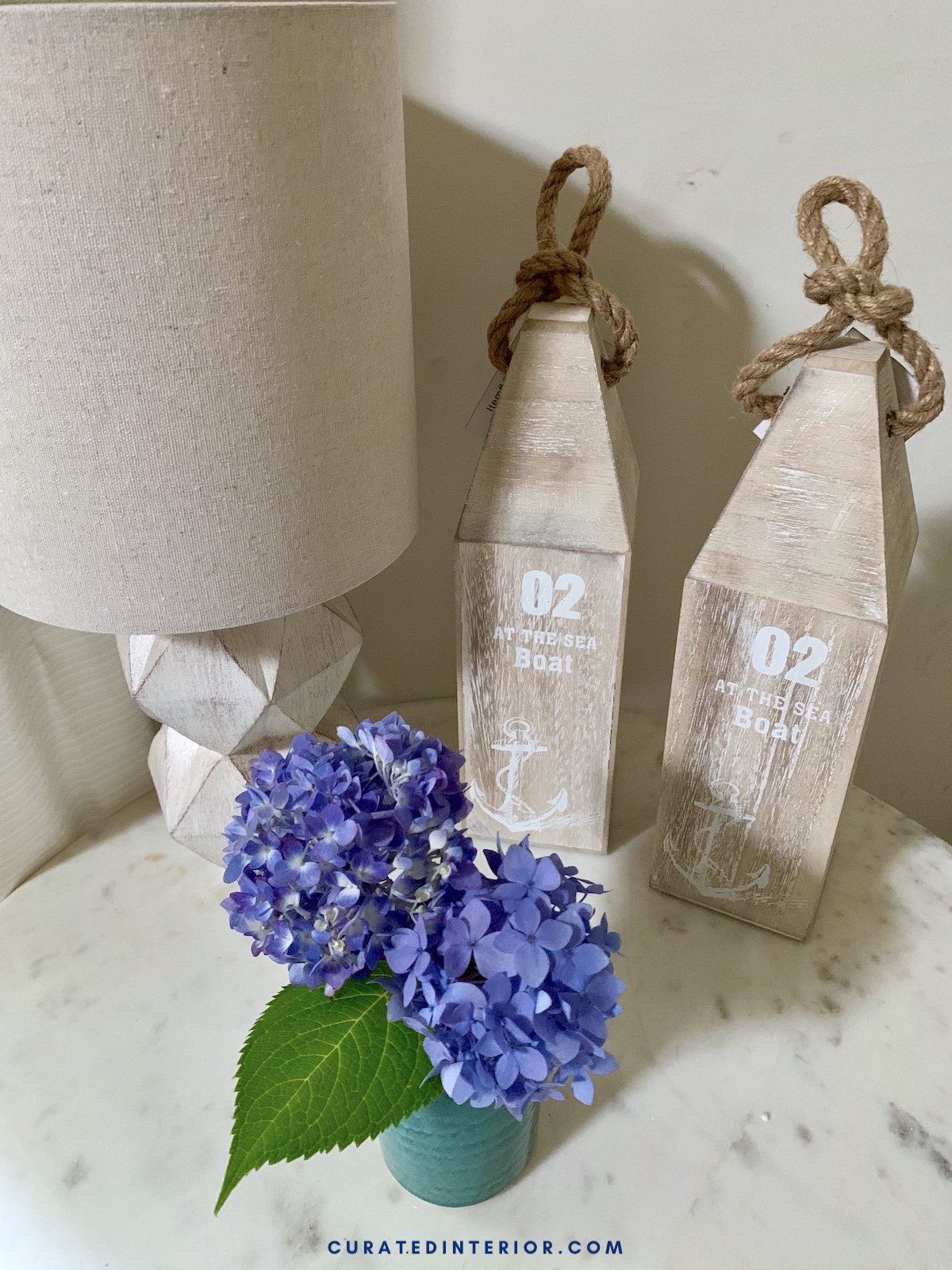 I hope this post inspired you to visit Walmart and discover their coastal decorative accents!
Shop more coastal home decor collections from Walmart:
I'm so excited about these Walmart Home collections because giving your home a coastal, beachy look fits so well with the summer season's mindset! If you don't live by the beach, then you can fill your home with coastal accents and pretend the sandy shores are right at your feet!
Walmart Home provides lots of ideas for bedroom updates and coastal gallery walls, which you can find at the links above. Changing your bedding and updating your art can awaken a feeling of breezy, ocean-inspired vibes. They are also incredibly easy to swap out as soon as fall arrives and you need to change your look!

What do you think about my Walmart Home decor picks?
Next, check out these DIY coastal decor ideas.