The 4th of July is the day where we celebrate the independence of America. Historically, we've always agreed that July 4, 1776 was a day which represents the Declaration of Independence and the day the United States of America was reborn as an independent nation. Therefore, it comes as no surprise that this is one of the biggest holidays of the year for Americans. Naturally people love to show their patriotism on the 4th of July, so they decorate their homes indoors and outdoors. But with so many options to choose from, how do you decide the right style of Americana decor? In this post we will take a look at some ideas to consider when it comes to 4th of July home decor.
4th of July Home Decor Ideas
Here is an overview of how to decorate for the 4th of July holiday this year!
Create a Theme
Before you start decorating, ensure that you have a good understanding of how the overall theme will look and feel. Decorations should specifically have a base theme of America. This entails anything that's red, white and blue only. The overall theme should be based on the reasons why we celebrate America. For instance, if you plan to use party signs, they should use words like Freedom, Courage, Liberation, Patriotism or Respect for example. You could also go for kid-friendly 4th of July decor, farmhouse style 4th of July decor, or even vintage Independence Day decor. A theme will tie your decor together cohesively!
Balloons
One of the cheapest and yet, effective 4th of July home decor you can use are balloons which are blue, white and red. Not only will it help to keep the theme together, it looks festive and it's patriotic.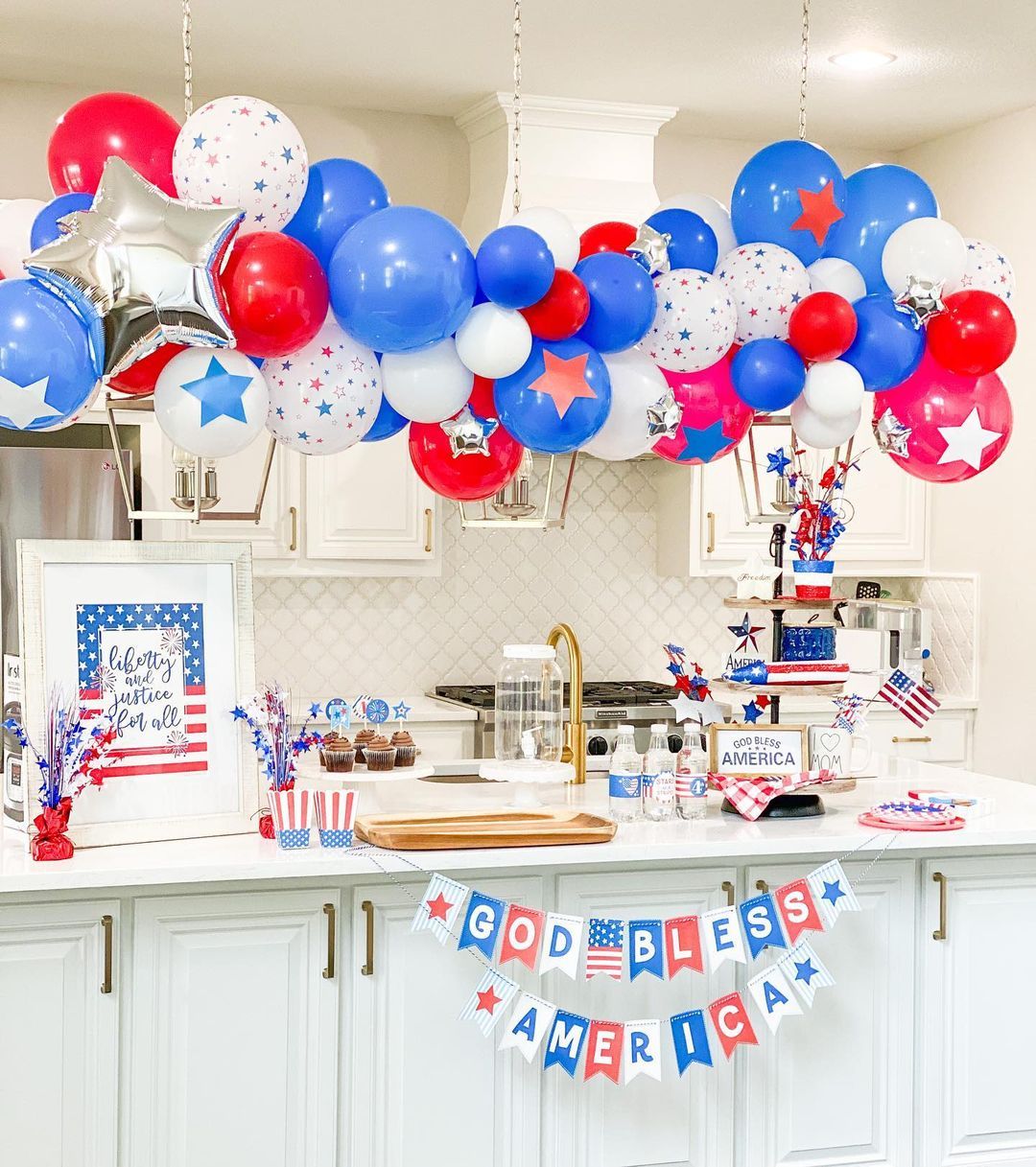 Add Life To Your 4th of July Table Decor
Be sure to use decorations that are actually fun or offer a certain degree of interactivity. This entails anything you desire like a red, white and blue dartboard with matching colored darts. When you make fun decorations it helps to get everyone involved and makes the event more memorable. Some of the ways you can add life to your decoration include:
Disposable cameras for everyone who will be celebrating with you. This will allow them to create physical memories of the event.
Edible decorations are interesting because guests will be fascinated at the fact that they can eat everything around them.
4th of July home decor could be used as a fun activity such as a red white and blue twister mat.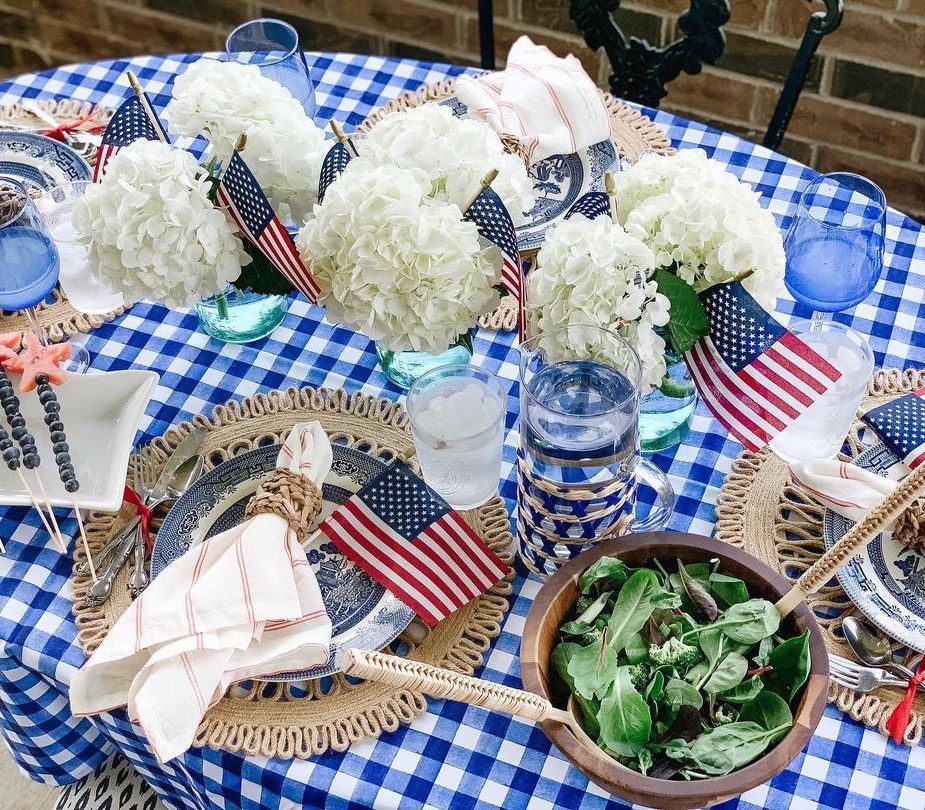 4th of July Entryway Decor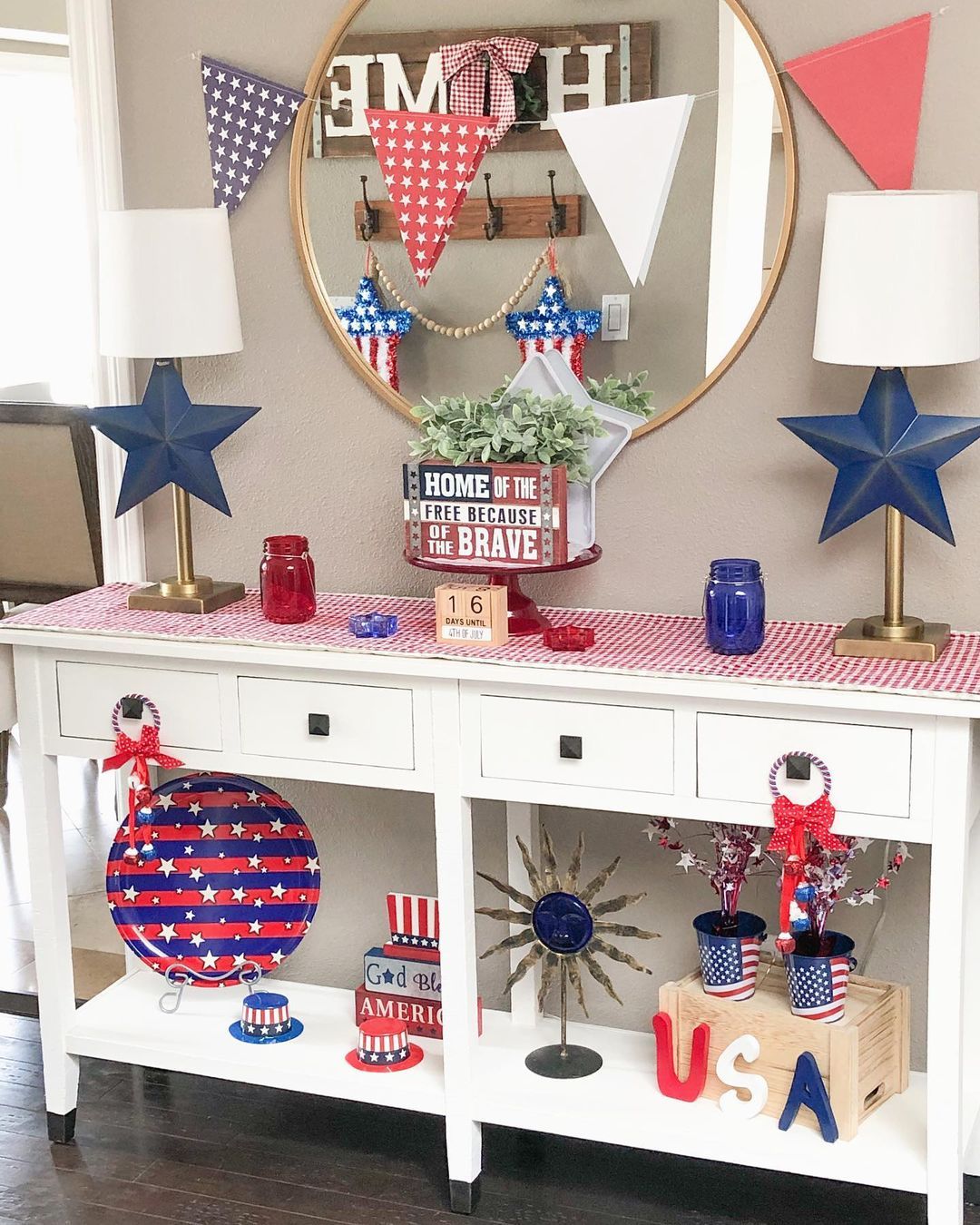 Vintage 4th of July Living Room Decor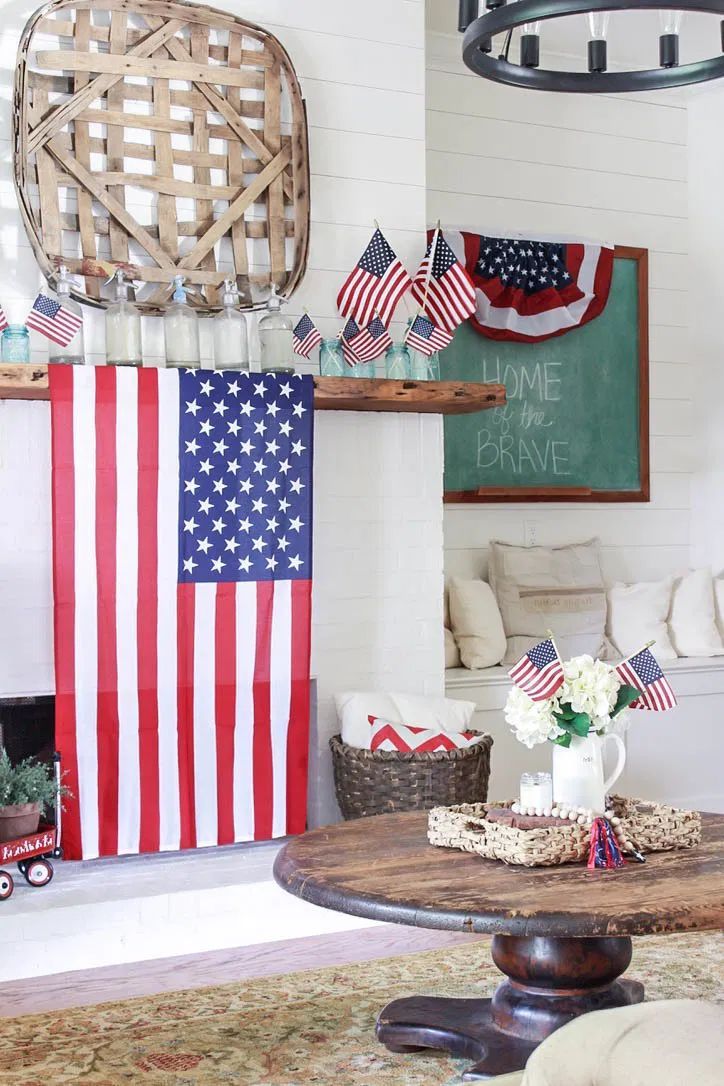 Farmhouse 4th of July Decor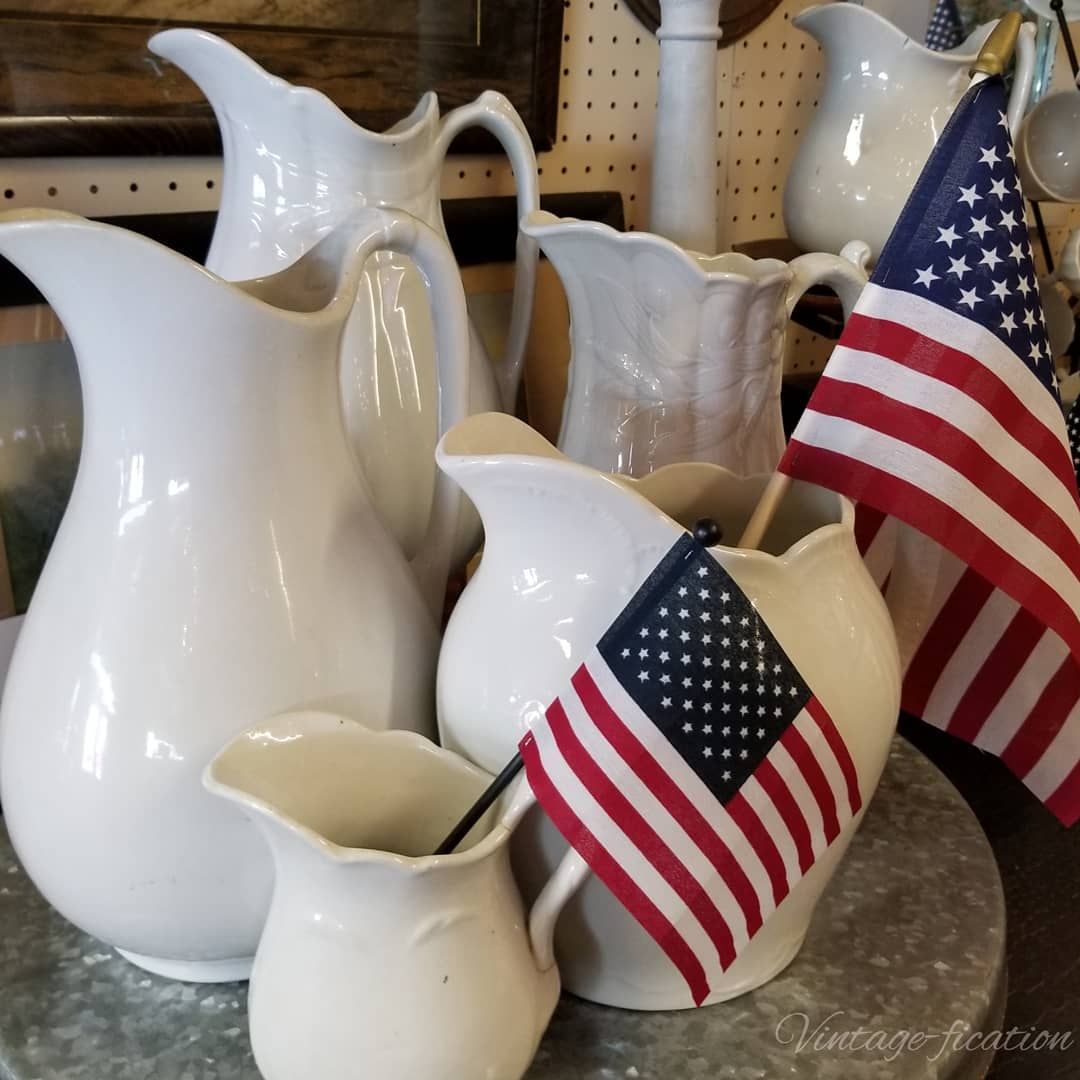 Patriotism
Ensure that there's some consistency with the decorations that you'll be using. One of the things you can do is to use red, white and blue light bulbs as well as to decorate centerpieces, end tables and sofa coverings in the same color.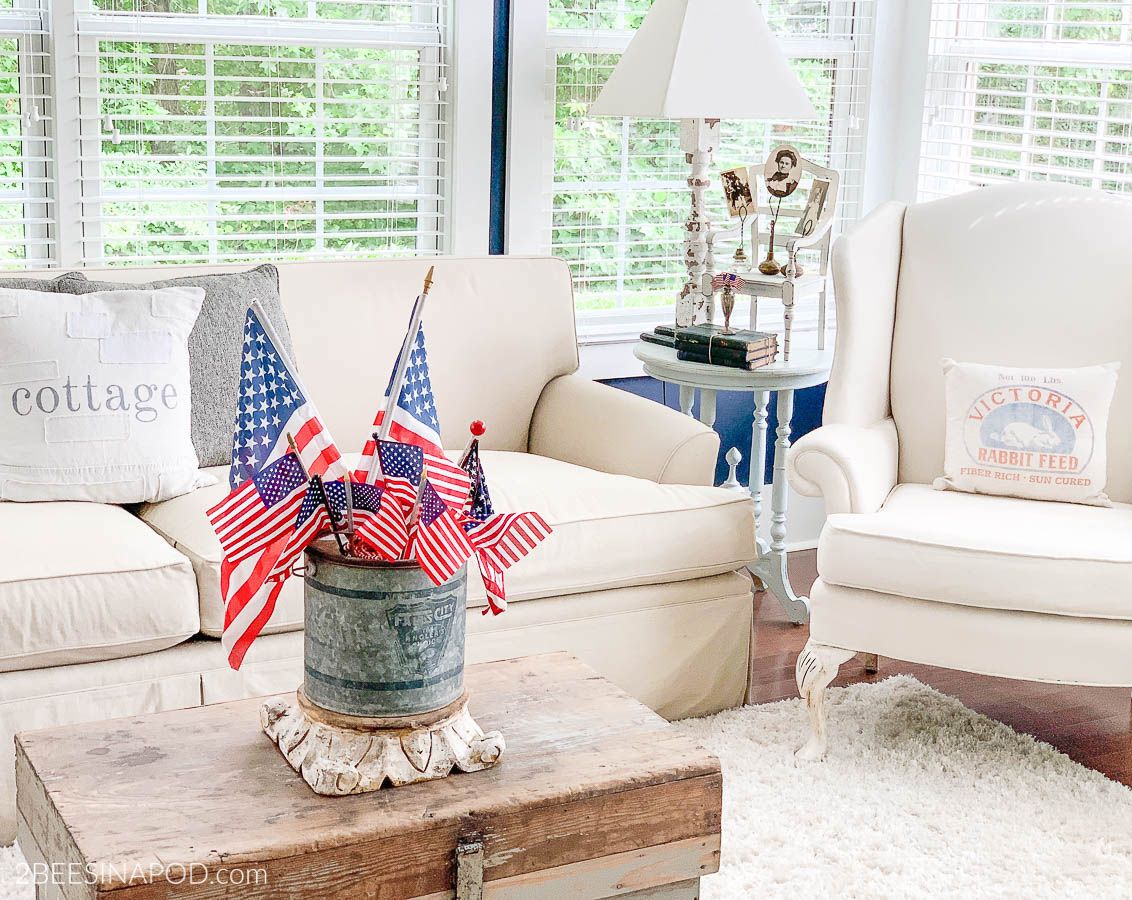 Stars
Black stars are a great way to decorate for the 4th of July without being overly red, white, and blue!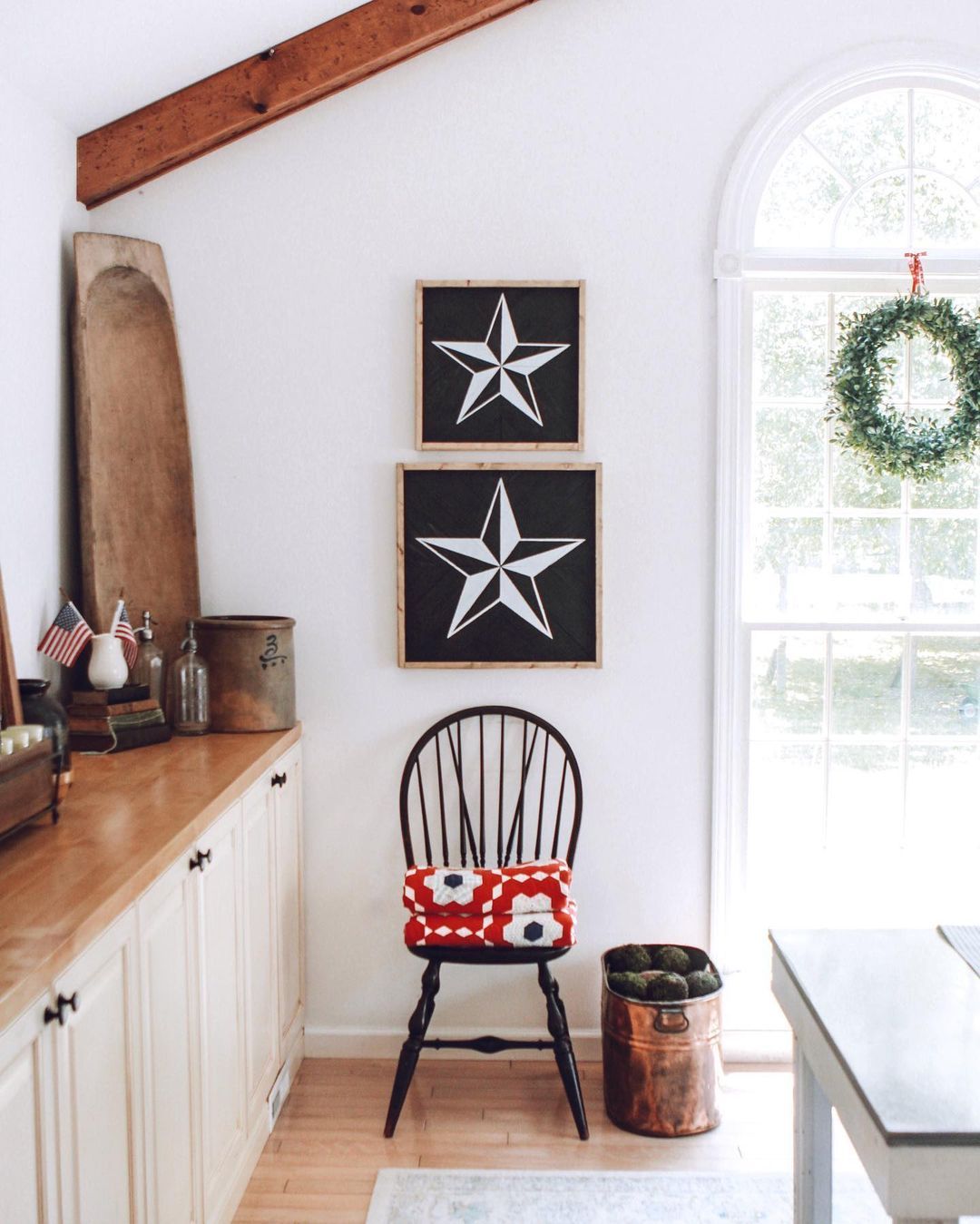 Tablescape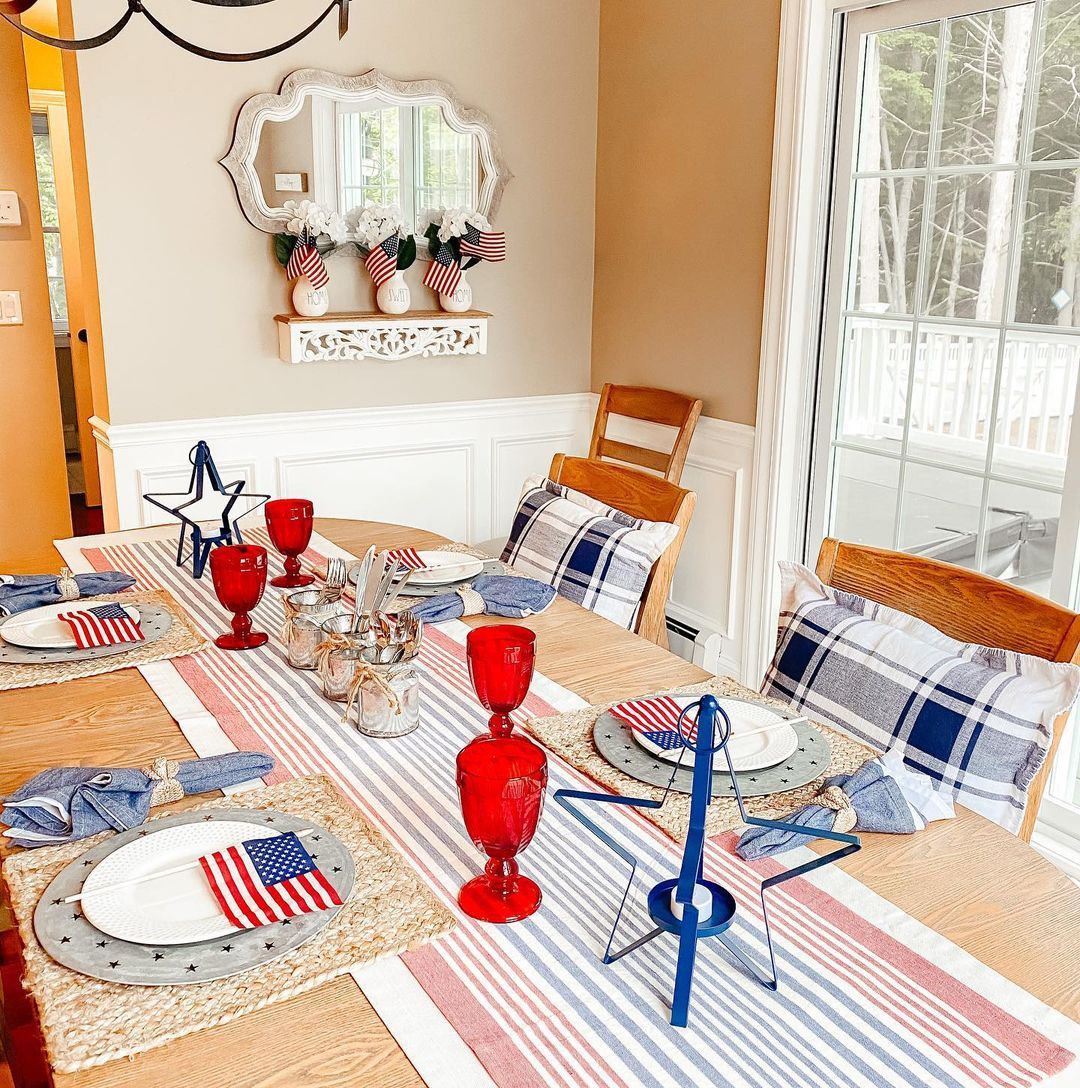 Patriotic Tiered Stand Decor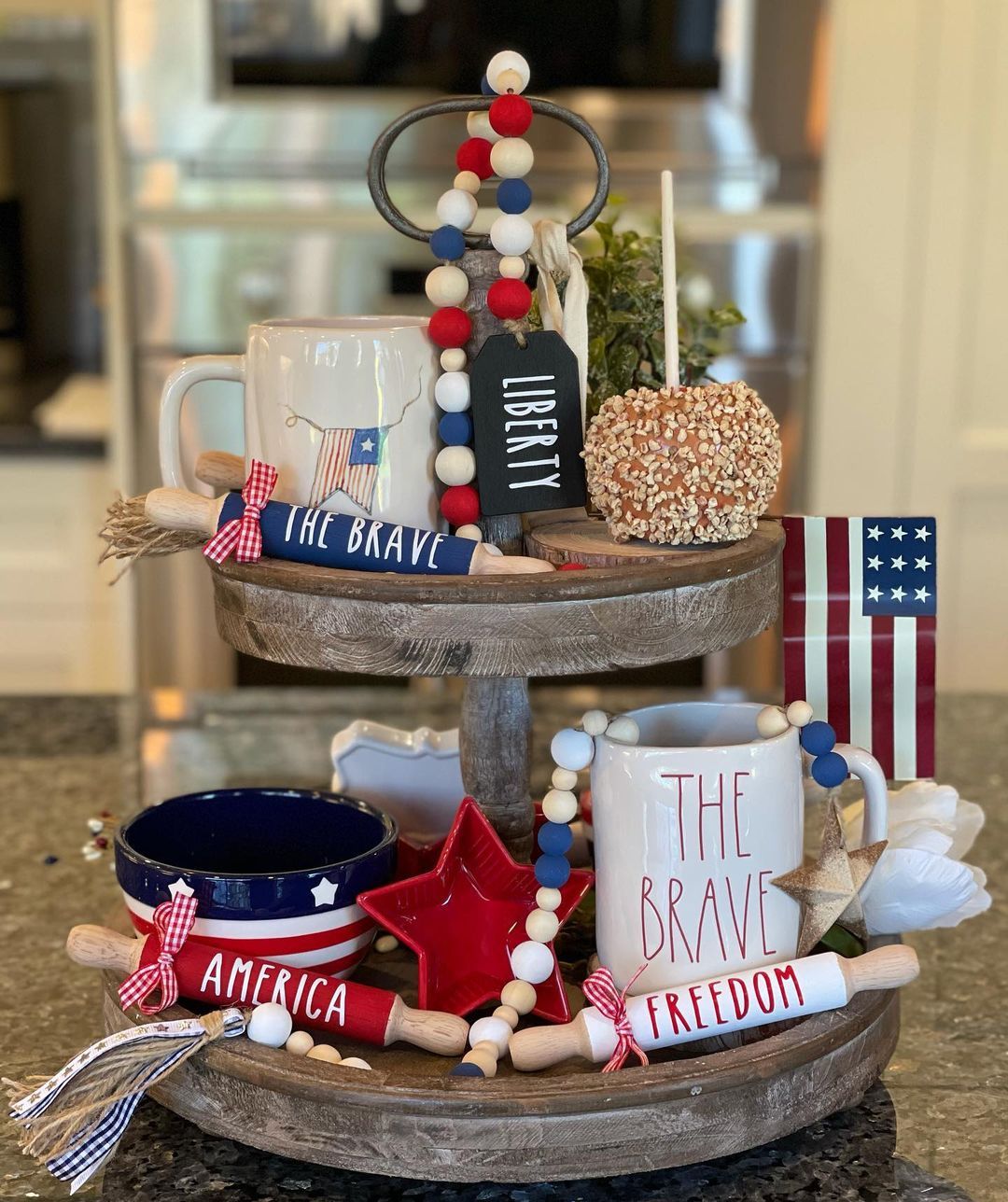 Framed American Flag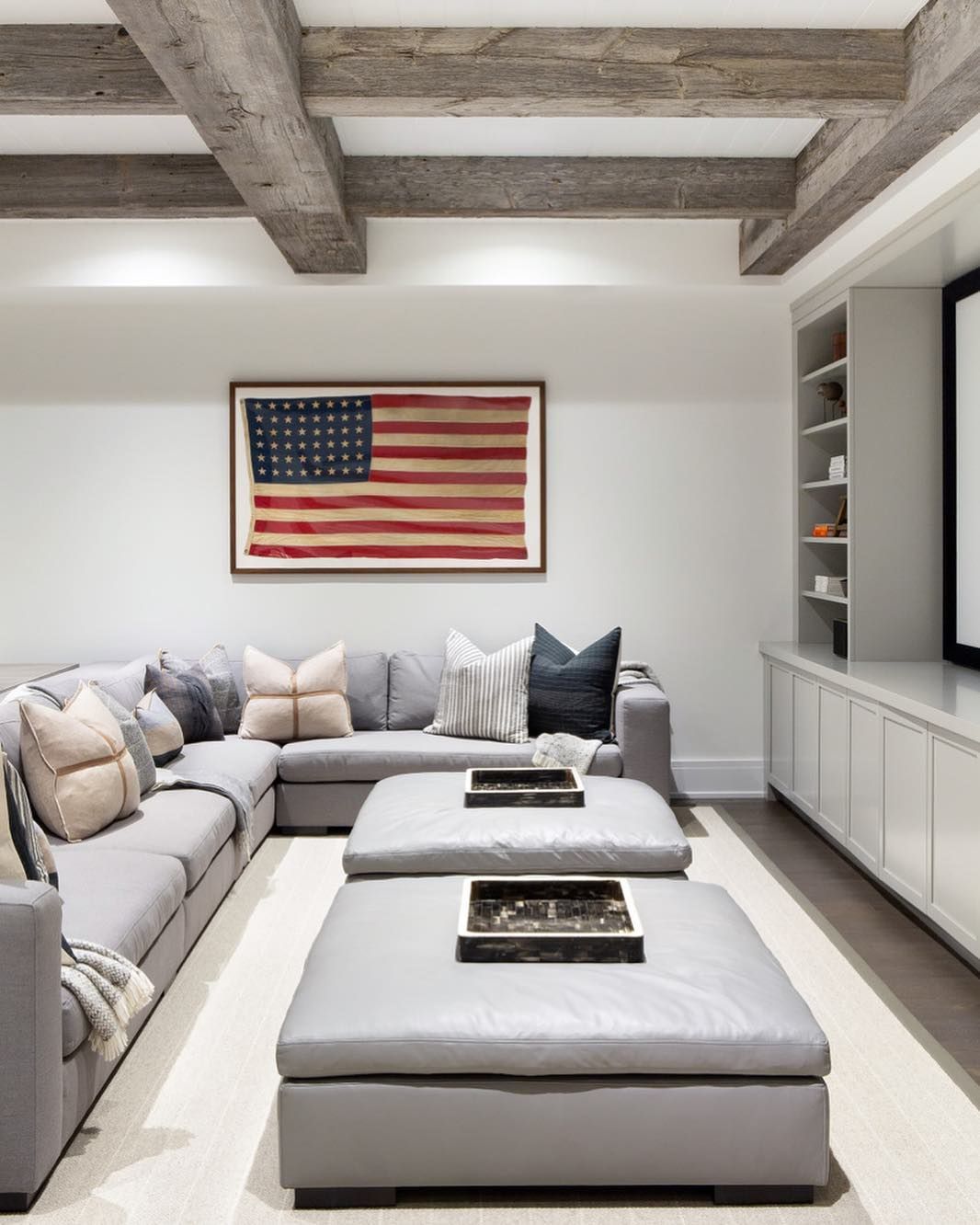 Wood Painted American Flag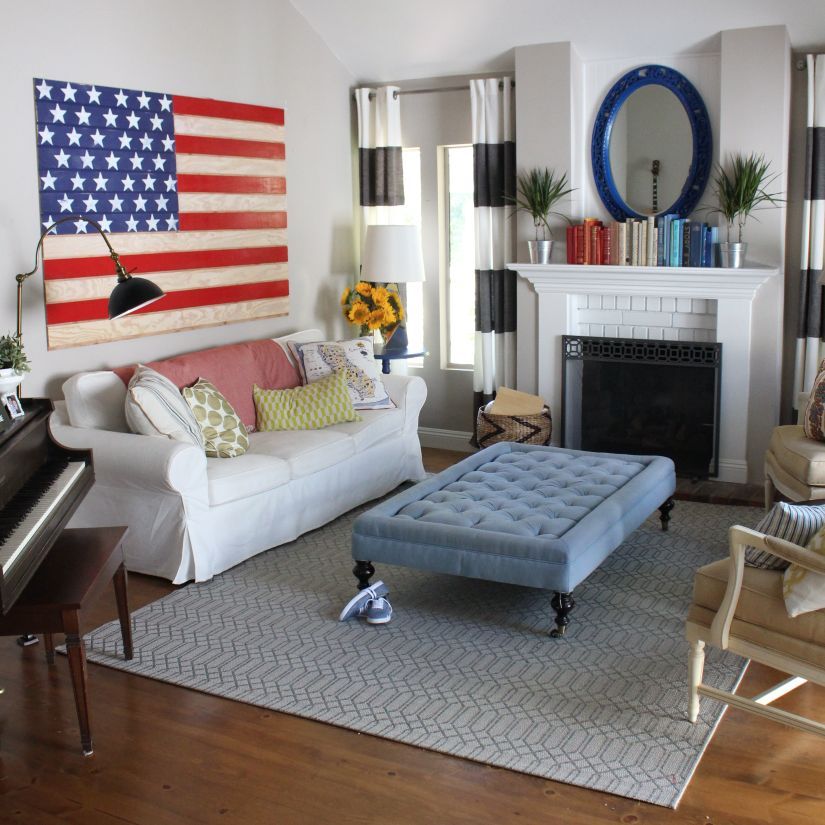 Independence Day Safety
Lastly, let's be honest, we all want those fireworks that we're not supposed to have. Some of us will be lucky enough to find the soaring fireworks that we really want. The rest of us have to settle for sparklers and that's completely fine as well. However, fire is always an issue with the 4th of July celebration. Therefore ensure that you have buckets of water and fire extinguisher on standby. No matter the event, safety is key. Ensure that decorations are placed in a way that it doesn't present a risk to guests. This entails ensuring that decorations that are hung from the ceiling are secured enough.
I hope you found this post useful for independence day decor ideas for patriotic home decor!
We'll be sharing more decor ideas soon!