A Cozy Brown & Pink Apartment in New York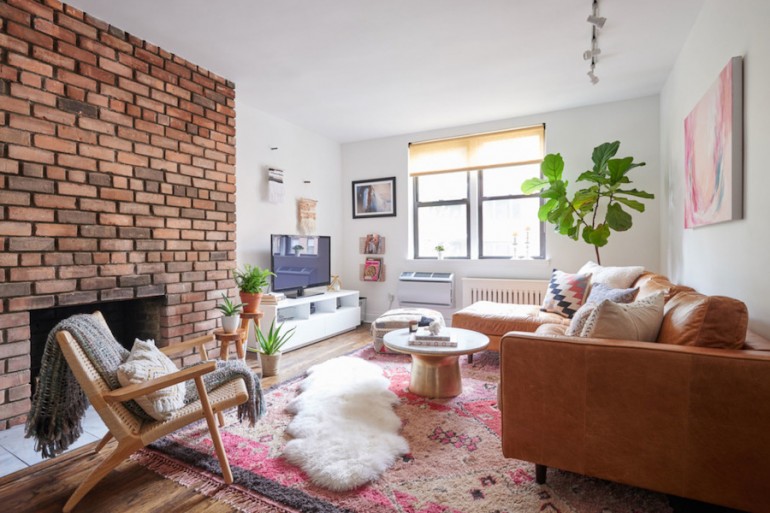 Pink and brown is one of my favorite interior decor combinations. The calming neutral tone of brown serves as a base, while the pink adds character and fun to the space. This New York apartment is a great example of how well pink and brown can work together. Designed from scratch, Homepolish's Jennifer Hallock had a clean slate to work with on this Chelsea space! She effortlessly blended the tan leather sofa with a soft pink artwork, as well as the gorgeous pink rug with the mixed browns exposed brick fireplace.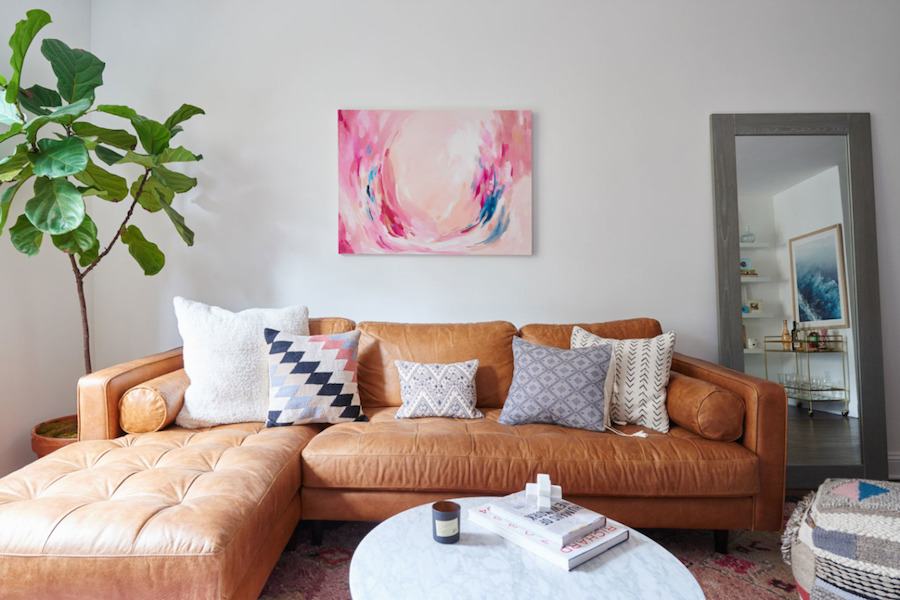 Coming from California, I really wanted this space to bring together my two favorites places (New York & California). I think of it as a relaxed, urban-eclectic style. This look & feel makes me feel like I am at "home," but it's also inspiring and beautiful. Every corner is interesting, special, unique but it all comes together so well and so seamlessly.
– Alicia Hassen
Images via Homepolish / Design by Jennifer Hallock / Photos by Sammy Goh